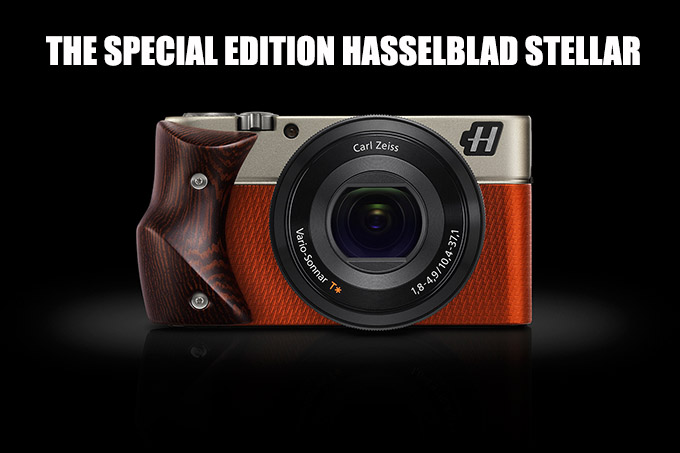 So who owns a Hasselblad Stellar? C'mon, be honest!
UPDATE: According to the poll below almost 50 of my readers here have purchased and bought the Stellar. Guess that they have been selling as this poll only represents the readers HERE. Thanks for voting!
So I was going through e-mails today and someone I know purchased an orange special edition Hasselblad Stellar. You know, the Sony RX100 clone made by Hasselblad for 4X the cost of the Sony RX100. Well, the RX100 can be had for $500 today and the standard Stellar goes for $1995.00 yet it is the SAME exact camera with some added bling and flash and pizazz. Believe it or not, some do care about these things as when you have a good-looking cameras that also performs well, it does indeed inspire confidence in those who like this kind of stuff. No, it does not create better photos than a Sony RX100 as it is the exact same camera on the inside and besides, it is the photographer than makes the photos and creates the images, NOT the camera.
I was remembering my time with the original Sony RX100 and thinking back to how great of a camera that it is. Now with the RX100 III coming out, I am excited to see the latest evolution of the model. The new RX100 III will feature the integrated EVF and other new features and it will come in at $798. If it lives up to the RX100 1, then it will be well worth the cost for those who want a high quality pocket rocket of a camera. The original RX100 is a HUGELY capable camera that some dismiss due to size yet it does so many things so well…I expect the III to be amazing.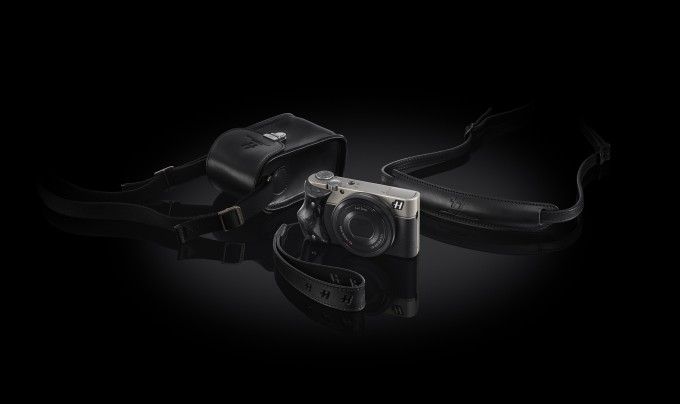 Which leads me back to Hasselblad and the Stellar. I was in NYC a while ago and was able to go into a shop and handle and examine the Stellar. At $2000 I was having a HARD time understating it and trying to figure out WHO would buy one and why. I asked the shop owner if he sold many and he said that yes indeed, it was much more successful than even Hasselblad had hoped. Well, I called BS and chalked it up to sales talk.
To put things into perspective Leica has the X2 which is $2000 new yet I prefer the Sony RX100 to the X2 for the speed, size, low light ability and overall versatility (video , macro, etc)  – so if I had $2000 and had to choose between only a Leica X2 or Stellar, I would take the stellar and I would have just as handsome of a camera with an equal build, more solid feel, faster AF, video capability, better lowlight, closer focusing ability and better resale.
Back to my handling with the Stellar…The shop owner pulled out the black carbon fiber version and the camera was housed in a glossy all wooden box. Had to be the fanciest packaging I have come across to date, even putting to shame Leica packaging. When I opened this box, the camera was perfectly nestled in its location with a luxurious and soft leather strap attached. I picked it up, turned it on and saw the "HASSELBLAD" logo pop on the screen. I have to admit, it felt much nicer than the Sony version. It was more solid and hefty and the grip was quite handsome. Still, 4X the cost of the RX100 (at the time it was 3X the cost) was overboard and I was not getting it. Sure we have the fancy luxury packaging. Sure we have the Hasselblad name and logo and yes we had the much more solid buttons and a better tactile feel to them. The fancy choice in wooden grips was also very cool. Wait.. now I was getting it.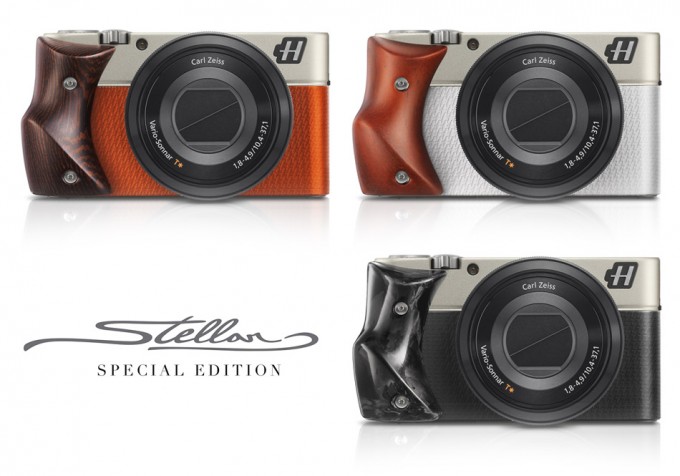 The more I held it and thought about it, the more I started to understand why some would choose to buy such a camera. It looked the part, it felt the part and it had the name that many associate with incredible cameras and optics. It was a much better feeling and looking RX100 and it gave a sense of pride. Of course, I did not buy one but I did try to get a discount offering to review it for the shop if he sold it to me at a discounted price. He offered me $22 off the price, and of course I declined. 🙂 I was hoping for 50% off which I knew would never happen.
While I do not think I could or would ever spend 4X the cost of the RX100 for a "Stellar", especially since the improved RX100 III is almost here for $798 I do understand it more after handling it and seeing what it was all about. I would pay about $1000 for one personally, as I did love the look and feel of the black one. The RX100, even Version 1 is still a pretty "stellar" camera as it is and capable of fantastic IQ. To have one in a more hefty and better made body wold be nice, and the grip felt great.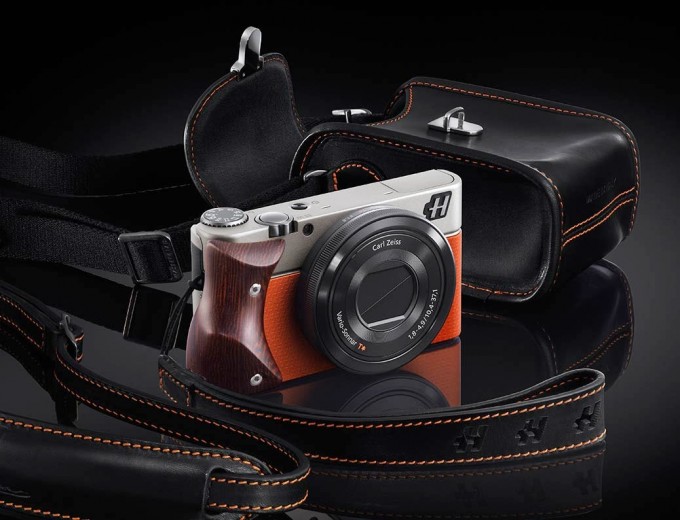 I mean, would we expect Hassleblad to release it at $500? No! $1000? No, as it would not be worth it to them due to the added expense of the wood grip, packaging and the fact that they pay Sony to be able to use the body. Their price of $2000 is a little much IMO but about right for what you get. Those who DO buy it will value things like exclusivity and style and NAME. Leica does the same with some of their cameras. Models like the D-Lux are rebranded Panasonic models that go for a few hundred more than the Panasonic version. Leica offers a better warranty, lightroom software and better design and they charge $400-$500 for this. Hasselblad is charging a $1500 premium but there is a MUCH smaller market for the Hasselblad Stellar than there is the Leica D-Lux 6, so they will never sell as many which means they have to price it higher.
Now the new "Special Edition" stellar is here and comes in at $3300! Insane.
This takes me back to the start of this article. A guy I know and respect bought one and LOVES it. He had the RX100 and has a Leica M as well. He was thrilled with the orange SE stellar and had zero buyers remorse. He is not a rich guy, just an average guy who really loves to shoot. He loves his Sony RX100 so much he decided to splurge for one in his favorite color of orange. He is as happy as a man can be.
The bottom line is that when we use and shoot with what makes us happy then WE are at our happiest and most positive. This helps to motivate and the result CAN BE better photos. So nothing wrong with someone buying what they want and what they enjoy as long as it makes them happy. Many love to bash these cameras but there is no point to that really. Those who bash it are NOT the target market for the camera. Just as those who bash Leica will never buy one or own one. The fact is that there are those who do buy them and do love them and even if that number is very small in the grand scheme of things it just adds to the value of the item, even if it is a rip off of a dated camera 🙂
BTW, I will be reviewing the RX100 III and A7s soon and am looking forward to it.
So my question is to the readers out there:
WHO HERE HAS BOUGHT A STELLAR? Hasselblad says it has been a huge success, so who has bought one? Anyone here? If so, answer the poll below with a yes or no! 
[polldaddy poll=8117525]