Take or Make
by David Lykes Keenan
Are you a taker or a maker?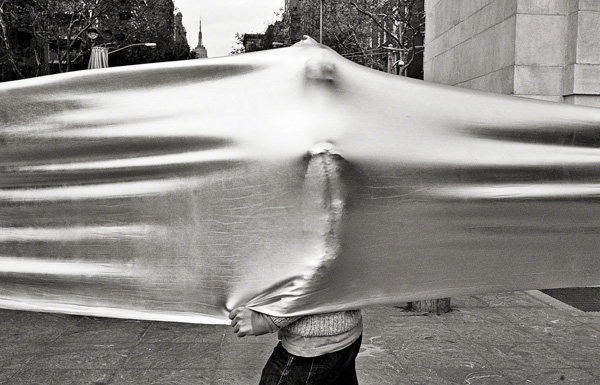 I had the pleasure of meeting photographer Robert Herman recently in my new home of NYC. We were meeting to compare notes about self-published vs. artist-funded photography books. These are probably the best two (the only two?) ways for artists not-already-famous to publish books of their work these days.
Robert, by the way, has self-published his book The New Yorkers to much success and acclaim. It's been a ton of work for him but he's now into a second printing which is almost unheard of for a self-published photography book.
During our talk, Robert suggested I find a book that has long been out-of-print. "You can probably find it on Amazon," he said. He was right. My copy was either legally or illegally lifted from the University of South Carolina Museum of Art library and sold to me for $1. Only the library pull card was missing. The book is Mirrors and Windows: American Photography Since 1960 with an introductory essay by John Szarkowski, an untouchable if there ever was one, in the world of photography.
I usually just look at the pictures in a photo book, I call this the National Geographic Effect, but in this case, I read every word. My first impression was how timely to 2014 it felt even though it was written in 1978.
The first part of the Szarkowski essay focused on the impact that Robert Frank (and The Americans) and Minor White (and Aperture magazine) had on American photography after the 1950s.
The point of the essay (and the theme of the book) was to demonstrate how photography could be divided into two camps that Szarkowski referred to as "straight" (Frank) and "synthetic" (White). He was very careful not to draw to firm of a dividing line, leaving that open to artistic interpretation, but went onto discuss the new generation of photographers who emerged in the 1960s and how they were influenced by Frank and/or White to find themselves representatives of either straight or synthetic photography.
The photographs in the book are divided into two sections with many examples of each form. The names associated with this collection of photographs, we now recognize as a Who's Who of iconic photographers. Erwitt, Winogrand, Friedlander, and Meyerowitz on the straight side; Capanigro, Uelsmann, Warhol, and Hass on the synthetic side. Among many others.
By the time I was nearing the end of the essay, the title of the book had completely slipped from my mind. In the closing paragraph, Szarkowski tapped his seemingly endless knowledge of the history of photography when he looked even further back than the 1950s and suggested that the father of straight school to have been Eugene Atget, and the synthetic to have been Alfred Stieglitz.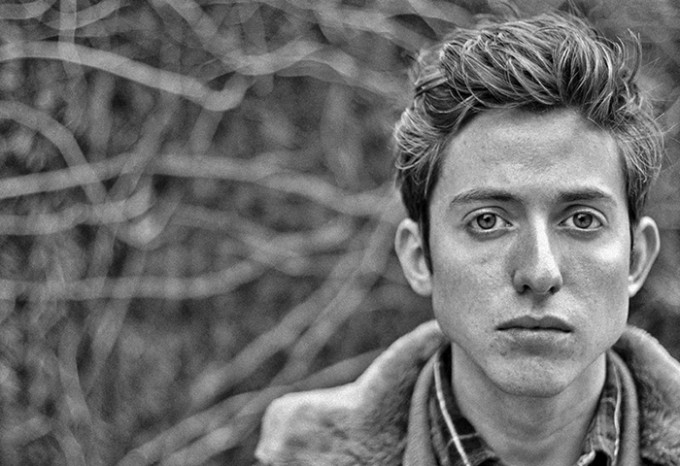 Then everything about the book, about mirrors and windows, came completely into focus (pun intended) with the final sentence of the essay. "The distance between them (Atget and Stieglitz) is to be measured not in terms of the relative force or originality of their work, but in terms of their conceptions of what a photograph is: is it a mirror, reflecting a portrait of the artist who made it, or a window, through which one might better know the world?"
As I wrote earlier, change some of the names, add about 30 years to the dates, and Szarkowski could have been writing about photography of the 21st century, the essay would have a very contemporary feel. These two camps of photography haven't gone anywhere.
I certainly have experienced this is my own photography and I strongly identify with my camp. I think this is why I found the Mirrors and Windows essay compelling enough to not give it the NatGeo treatment. I just never thought about it using the terminology adopted by Szarkowski, that is "straight" and "synthetic", which does have a rather dated feeling in 2014.
I've always thought of this photographic divide to be between photographers who "take" pictures and those who "make" pictures.
As a street photographer, I definitely take pictures. Landscape photographers take pictures. A fashion photographer or a commercial photographer make pictures.
Of course, as Szarkowski was careful to point out, overlap is allowed. That, pardon my editorializing, ridiculous $7 million photograph of the Rhine River by Andreas Gursky was a made landscape.
Try as I might, any personal attempt at crossing over in the make camp has, well, not been pretty. My mind and/or photographic eye just doesn't work that way. It's not a good thing or a bad thing, I remind myself, it just is.
So, do you take photographs or do you make photographs? Are your photographs windows or mirrors?
—
David has been photographing seriously since 2006 when he left his software company in capable hands and has not set down his camera since. Presently he is managing a Kickstarter campaign to publish his book of street photography entitled FAIR WITNESS. You are encouraged to check the campaign and make an investment to assist in bringing FAIR WITNESS to the bookshelves.
From Steve: Please DO check out David's Kickstarter and if you like what you see feel free to help get him to his goal. These things are tough and I applaud and respect those who go out there and make efforts to get it done. You can see his video below, great and passionate guy: