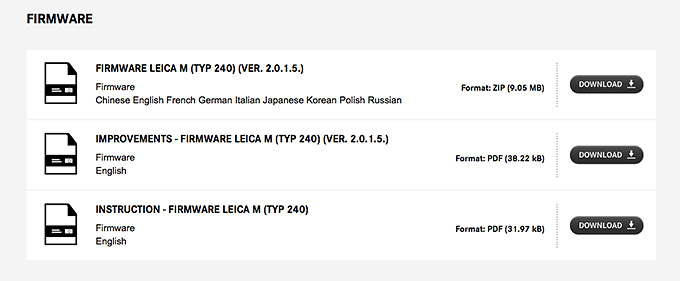 Leica M 240 Firmware Update! Version 2.0.1.5
I just arrived back home from my eight day vacation and what do we have here? New firmware for the Leica M 240! Yep, Leica has released a new FW version for the M 240 and this is a BIG ONE! It fixes some bugs and adds some new features such as "Exposure Simulation" as well as the much waited for Auto ISO fixes! Yes, you can now customize your Auto ISO settings, which is very welcome. You can now turn OFF video and live view is available with EVERY lens made, even old screw mount lenses.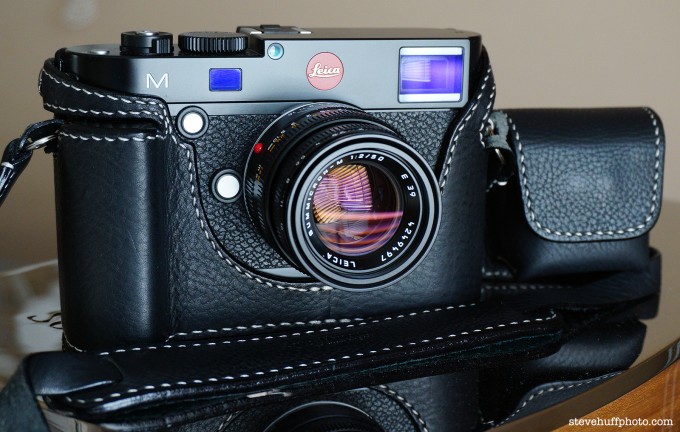 Below is the list of ALL changes made but you can download the new firmware HERE. It is simple to install and takes about 3 minutes from start to finish. I updated my M without issue.
GET THE NEW FIRMWARE VERSION 2.0.1.5 HERE!
Improvements Firmware Update M240 Version 2_0_1_5_en
Improvements – Leica M (Typ 240) Firmware Version 2.0.1.5.
Improved description of the lens type in Exif-Data
Live view is now possible with every lens (including older screw lenses via an adapter) using"manual lens detection"
A "Video off" option is now available in the Set menu (see submenu item "Video recording")The M-Button on the Top-cover is deactivated when this option is chosen.
The Horizon (level) is now visible in Live View, overlaying the live image. This additional info-screen is enabled using the menu item "Horizon"
New menu item "Exposure Simulation"Exposure simulation -> Permanent: Live View accurately shows image brightness according to the shutter speed and aperture set in manual exposure (as long as the chosen exposure time is shorter than 1/30s)Exposure simulation -> Release button half-pressed: Image brightness in live view is adjusted for best visibility, regardless of the actual exposure.
Half pressing the shutter button shows the actual exposure.
Extended Auto ISO options
All Auto ISO options are now visible using the ISO button
Extra options for "Maximum Exposure Time" – 1x, 2 x, or 4x focal length – can be selectedto help avoid camera shake when using auto ISO and long lenses.
"Auto ISO in M mode"is now offered as an option. This varies ISO sensitivity for correctexposure when shutter speed and aperture are set manually.
Crop marks
In Live View, new crop marks for 3:4 / 6:7 / 1:1 / and 16:9 aspect ratios can be displayed. By pressing the up/down keys, the crop marks are superimposed on the live view screen (without additional information)
Korean language
Korean is now available as a menu language
During video recording, 1/25s is now used instead of 1/24s. This reduces flicker effects with 50Hz mains voltage
Exposure bracketing settings are now saved when the camera is switched off
Direct exposure correctionAn "EV correction" option in the menu enables direct adjustment.
So EV compensation can be altered by turning the thumb wheel, without having to press additional buttons.
New Light Metering Mode "Classic / LV disabled"
In this mode, only Classic light-metering is possible; the LV button is disabled to avoid the activation of live view by accident.
New menu item "Focus Peaking"
For improved visibility, the color of focus peaking can now be set to red, green or blue.
Better display of GPS location data
Position is now shown for JPG files in Adobe Lightroom®
Where the GPS signal is weak, the last position is now deleted after 5min instead of 24h as in previous firmware versions.
Bugfix in Live View at high temperatures
Occasional malfunction of Live View at high temperatures has been fixed
Bugfix in light metering (Live view)

Bugfix regarding sensor cleaning function