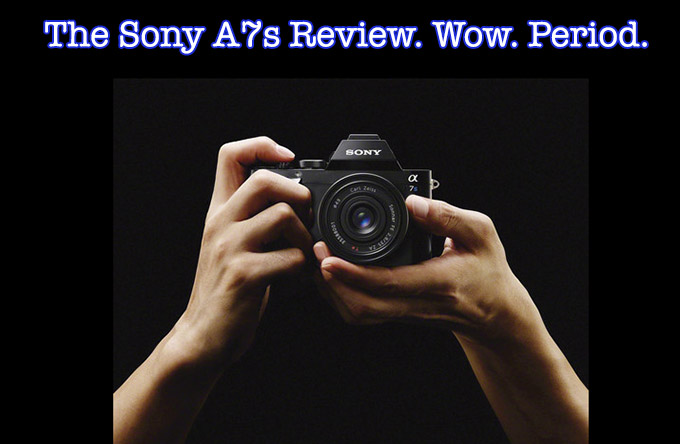 The Sony A7s Review. Wow. Period.
The most creative digital photographic tool ever made for my uses!
You can order the Sony A7s at Amazon HERE or B&H Photo HERE.
It has been almost a year since the Sony A7 and A7r have been released (See my review HERE) and in that time many have jumped in and purchased one of the A7 cameras. What they have brought to photographers is a chance to get into full frame sensor performance while keeping the size small and the weight much lighter than a DSLR camera. The A7 series has been fantastic but at the same time, they have had their quirks and problems from time to time.
My video intro and overview of the Sony A7s
–
When I shot and tested the A7 and A7r
 I loved the cameras as they were highly capable devices that were crazy versatile with the ability to use 3rd party lenses like Leica lenses, Canon lenses, Nikon lenses, etc. With the full frame sensors we were able to get that creamy shallow depth of field look and it was pretty cool to have all of these capabilities in a small, nicely made body. The main issues with the A7 and A7r is that they were a bit slow to Auto Focus when compared to other current cameras from companies like Olympus and Pentax. They were also, while very very good, 
not the best (when compared to other FF offerings like the RX1) 
in low light or high ISO and while nice in low light, they were not "WOW" in low light. The AF would slow down a bit and the high ISO noise was worse than it was in the previous RX1.
The Sony A7s and the 15mm Voigtlander in action for a quick selfie while out shooting in the Domes of Casa Grande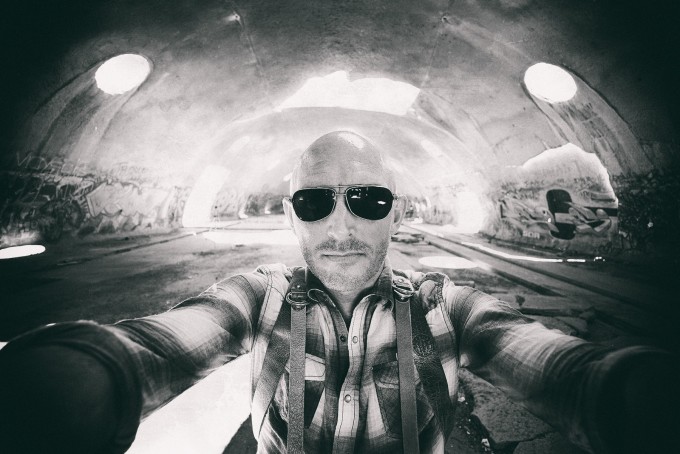 I was very close to dumping my Leica M 240 for an A7 or A7r at that time but ultimately decided that would not be a good idea. But I was SO CLOSE. The AF speed and file size and loud shutter of the A7 and A7r soon made me realize even more the beauty of the Leica M system, even if the IQ of the Sony was just as good, and in many ways it was and in some ways it was even better.
A7s and 55 1.8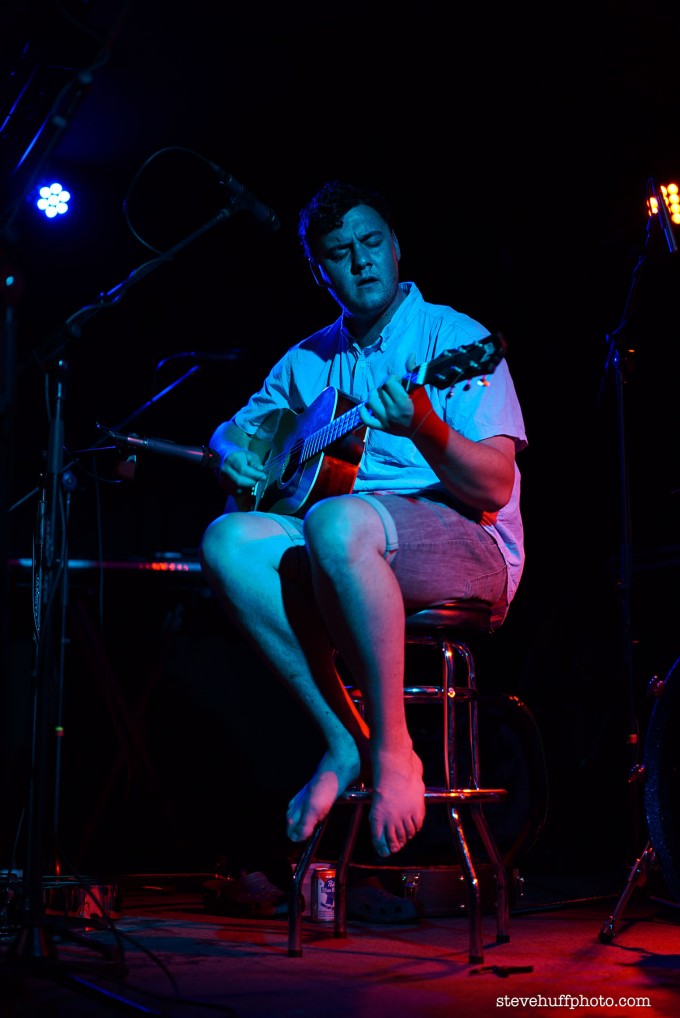 OOC JPEG – Sony A7s with the Sony 55 1.8 using C-AF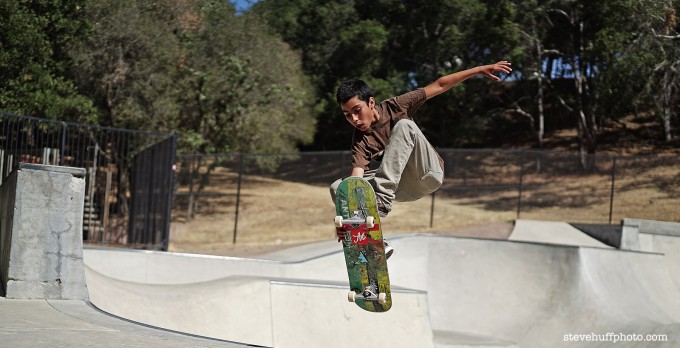 The Sony A7r also had the file size issue for many and while you could crop to your hearts content, managing those files meant you needed a pretty nice and powerful computer (which many of us DO have). Let us not forget the very loud shutter on the A7r and the less but still loud shutter of the A7 which irritated many who used the cameras.
Well, Sony seemed to listen to what many of the A7 users wanted and now we have yet another new model from them.
Yep, Sony brings us the A7s with ISO capability to over ISO 400,000 (Usable 102k)
So now Sony has released the A7s and it has just started shipping TODAY, July 1st 2014. I have been shooting with one for the past 2-3 weeks as I am lucky to be a camera reviewer, so I get them a little early 😉 For me the Sony A7s ticks all of the right boxes on paper..again, FOR ME. Only 12MP resolution which offers us nice details, pretty large print size and SMALL file size (one of my fave cameras of the past is the Nikon D2hs at 4MP). Because of this small megapixel count Sony has managed to give us the best low light performance of any camera made today, and this is a fact. While not a huge massive jump from the Nikon Df for low light, it is for sure definite bump up, especially when you start getting to extremes. ISO on the A7s can go up to over 400,000 and is usable for me in LOW LOW light up to 102,400. This is huge. This is a game changer for me, and will be for many others as well. In this review I will go over what is new and changed or improved over the A7 and A7r instead of doing a whole huge review that rehashes the camera. At its heart it is an A7. Same body, same feel, same LCD and EVF and same controls and menu. All that is new is the Sensor, and because of the sensor we now benefit from massive improvements such as a new silent electronic shutter that can be turned on or off, world class nothing quite like it high ISO and low light capabilities, faster Auto Focus over the A7 and A7s and insane video capabilities in ANY lighting scenario. The A7s is 4K video capable.
The A7s with an old $30 Jupiter Russian Leica screw mount lens. Gorgeous rendering on the cheap.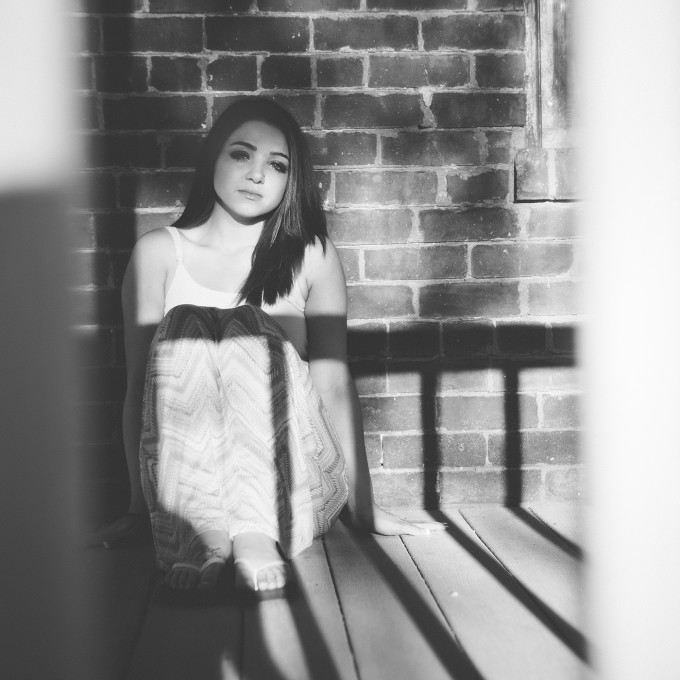 So what is new in the A7s from the A7 and A7r?
New 12Mp High Performance Sensor with superb color, Dynamic Range and low light Capability. Bionz X processor. 

Silent Shooting mode with electronic shutter allowing you to shoot in total silence. 

Shoots 4K Video with external recorder. Full pixel 

read out.

120 FPS video for slow motion.

Customizable Color Profiles and S-Log2 Gamma for video.

Audio Input & Headphone Jack

ISO Capability up to 402,000 ISO. Usable at 102,000!

Faster AF speed over A7 and A7r with Sony lenses.

Seems like the shutter is quieter as well, more damped. 
Other than that, the A7s is just like the A7 and A7r in body, build, and feel. Controls are the same and LCD and EVF are the same. Basically what you are getting is a supercharged A7 with intense low light capabilities as well as stellar video options. Leica M mount lenses also seem to work much better on this body than the A7 or A7r.
ISO 8,000 with the 15mm Voigtlander.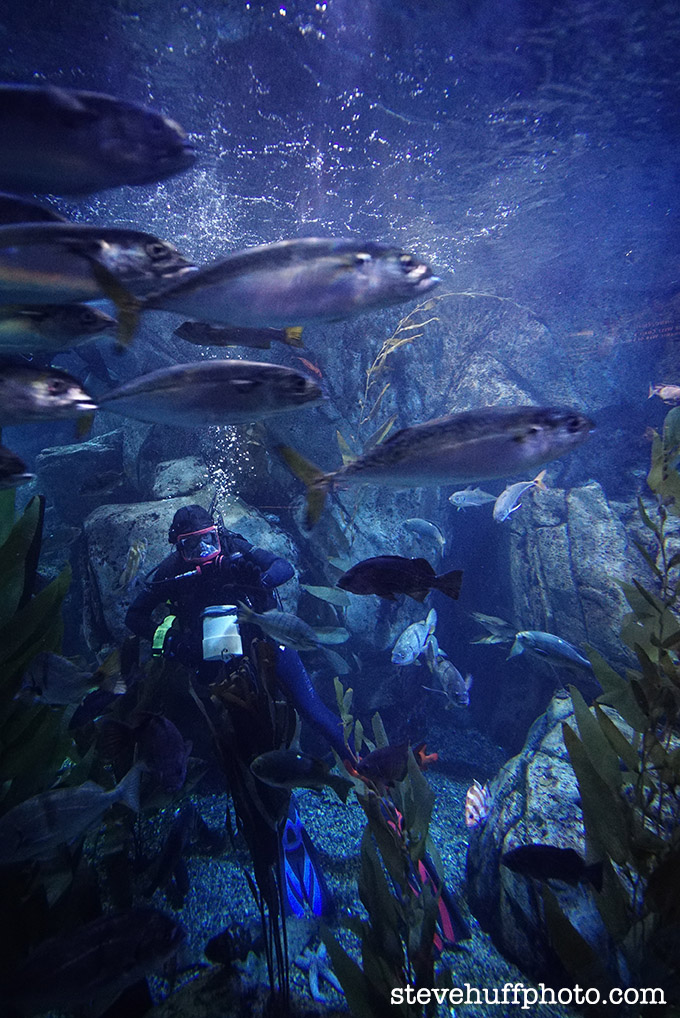 So first, let us talk about the #1 main reason to like the A7s. LOW LIGHT capability. 
FACT: With the Sony A7s I am now able to shoot in near darkness without a flash and without even using the annoying red AF light! The A7s simply rocks and is in its element in low light scenarios. I had this camera in almost pitch black conditions. The camera still managed to auto focus without using the AF assist light! AMAZING! Below is one image sample that was shot in a VERY VERY low light room. In the room it was what I would call "dark" with some slight ambient lighting but when looking at the scene, I could not make out anyones faces. I cranked the camera to ISO 80,000 to get 1/10s with the Voigtlander 15 VM at f/4.5 (wide open). I had the silent shutter activated and no one knew that I snapped a picture. In fact, if I told anyone that I did they would never have believed me as most would think it to be impossible without a flash. The image looks like the room was bright but it was in NO WAY bright! It was super dim and near dark. In fact, I also was shooting video with my camcorder in this room and I had to engage night vision with an external IR light.  The image below is the result of the ISO 80,000 at 1/10s with the 15 VM. Click it for larger. 
Sony A7s, Voigtlander 15VM (with M adapter) and 1/10s. OOC JPEG, NR on lowest in cam setting.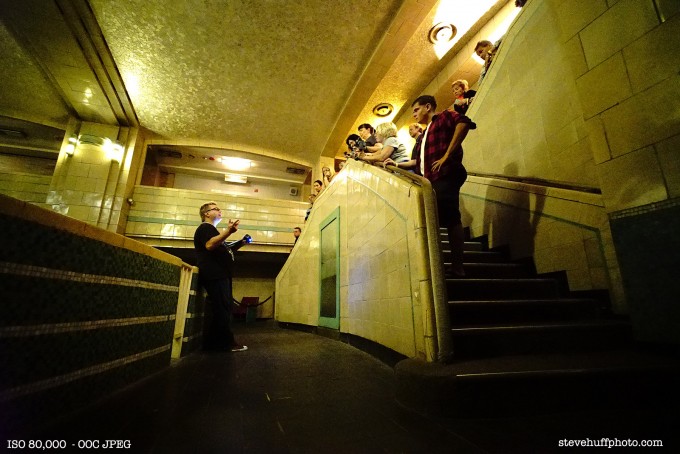 Sure you will see some noise and loss of detail but THIS IS 80,000 ISO! No other camera in this price range could even get close to this. In fact, I am not so sure any other camera at all could get this type of performance at ISO 80,000. If so, I have not seen it. Even MC Hammer would say that the Nikon Df can't touch this. Others who say that the A7r or A7 or Canon 5D MkIII can do this..well, they are 100% incorrect. From noise to Af in this kind of light, they can not do it, period.
ISO 4000, Sony A7s, 35 2.8 Zeiss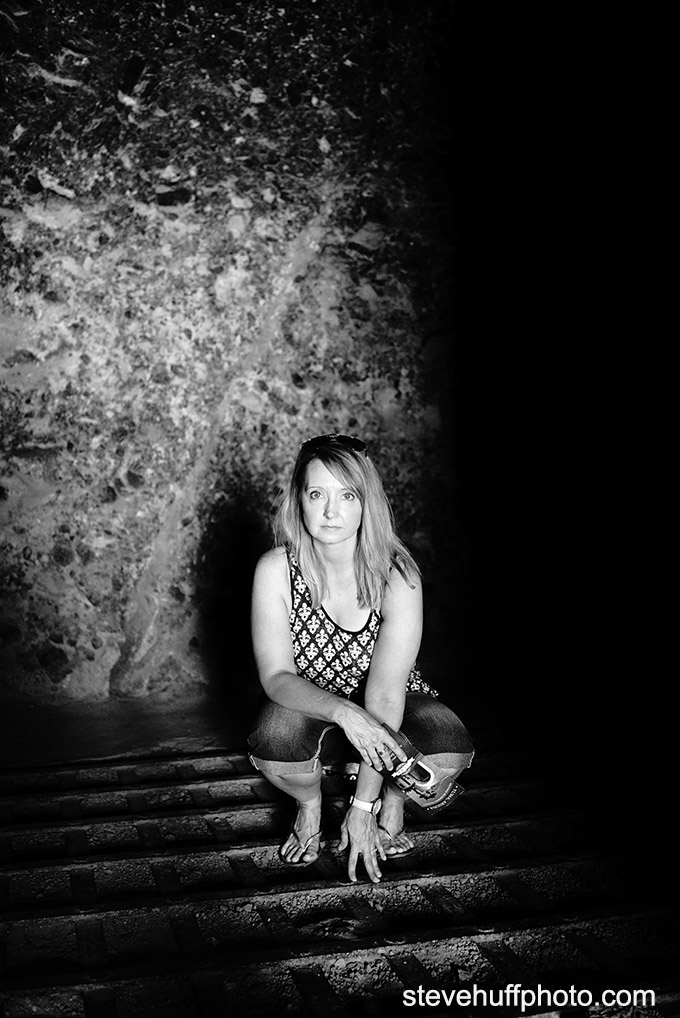 The A7s in real world near darkness use – Photo.–
When the camera arrived my 1st order of business was to take this A7s and find a place I can shoot it at that has something interesting to shoot, in literally near darkness. A local friend of mine, Bill Goodman, who is also a photographer (shoots with many cameras but loves his Canon 6D) recommended I go shoot some music clubs in town. He recommended a few places and away I went, and I loved it! The people, the music, the beer, the ambience and the experience was rather therapeutic for me and started to bring back some of the fun of photography for me after so many years of doing reviews (yes, six years of shooting for reviews can start to take away some of the fun in photography). The A7s never gave me a problem, even in situations that had me shooting at ISO 102k with AF and the AF assist light turned OFF. The Af of the A7s is amazingly good..and accurate. It is not a blazing speed demon in darkness but it gets the job done. I also tested the Mitakon 50 0.95, serial #00001 and this lens along with the A7s is a match made for the night. Not "Noctilux" quality but at $795 a no brainer for low light work if you have an A7 or A7s camera. It is a full frame 50 0.95 lens and built like a tank.
Some low light samples at high ISO. Keep in mind that this club was near dark. It was tough to see this band, Copper & Congress with my own eyes! The club is the "Lost Leaf" in Phx AZ and there is live music every night. I tested the A7s here so it could be like a torture test "worst of the worst" conditions. I had to crank the ISO and use the Mitakon 50 0.95 lens. Below are some OOC JPEGS in B&W. ISO is listed above each photo.
Katie from Copper & Congress doing a sound check at the Lost Leaf in Phx AZ. ISO – Mitakon 50 0.95 was used for these.
All were shot as JPEG
1st image is at ISO 32,000  – f/0.95 – click for larger!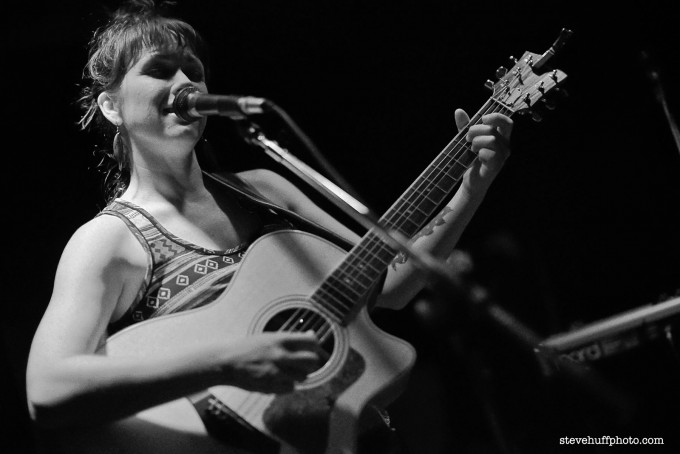 –
ISO 25,600 – f/0.95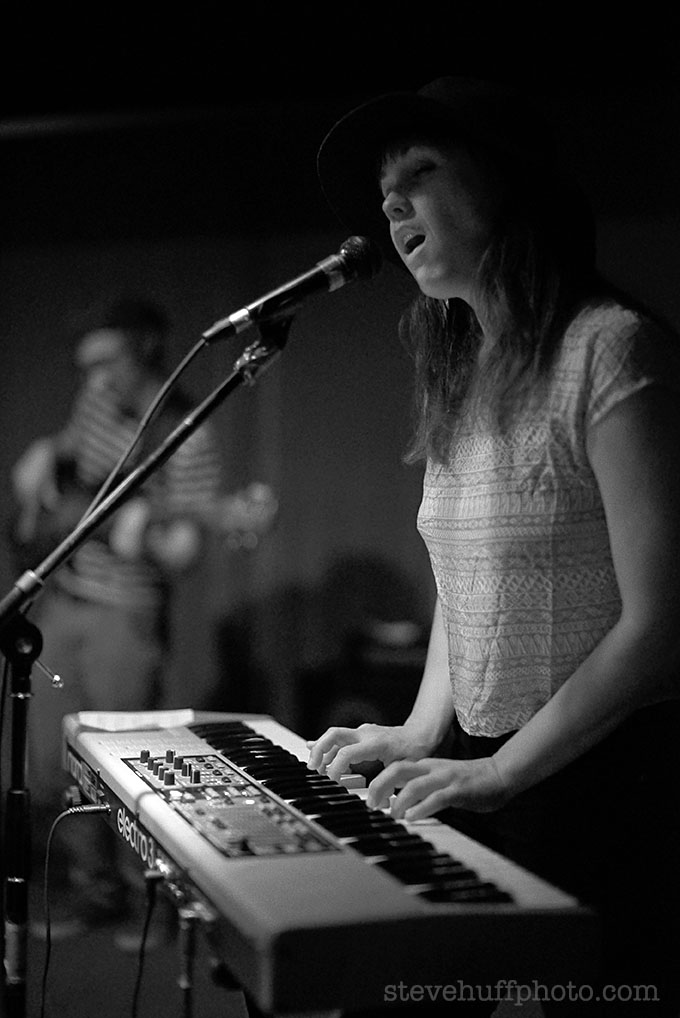 –
ISO 25,600 – f/0.95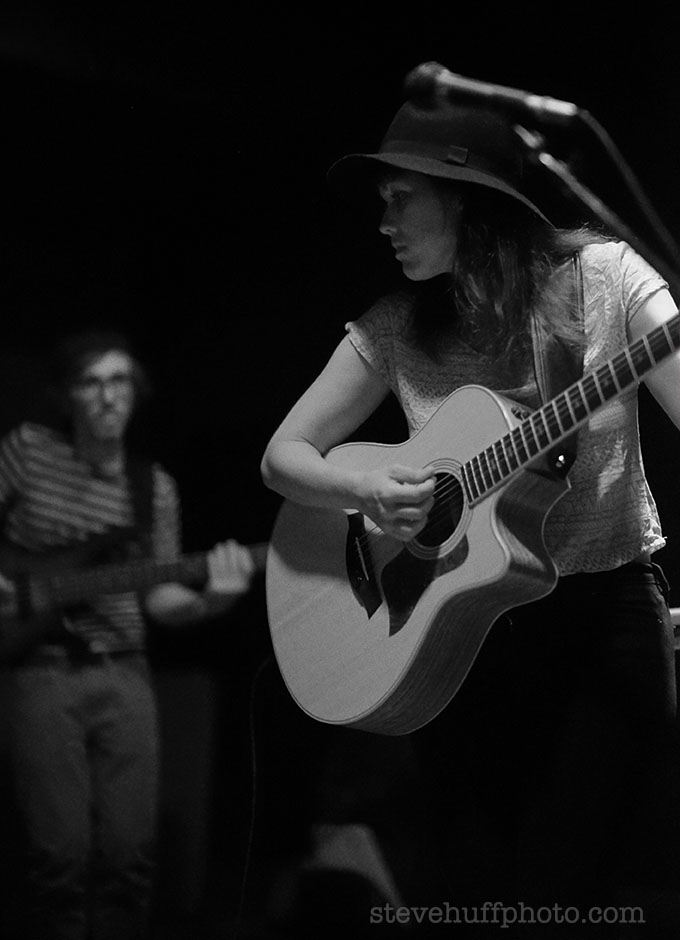 –
ISO 25,600 – f/0.95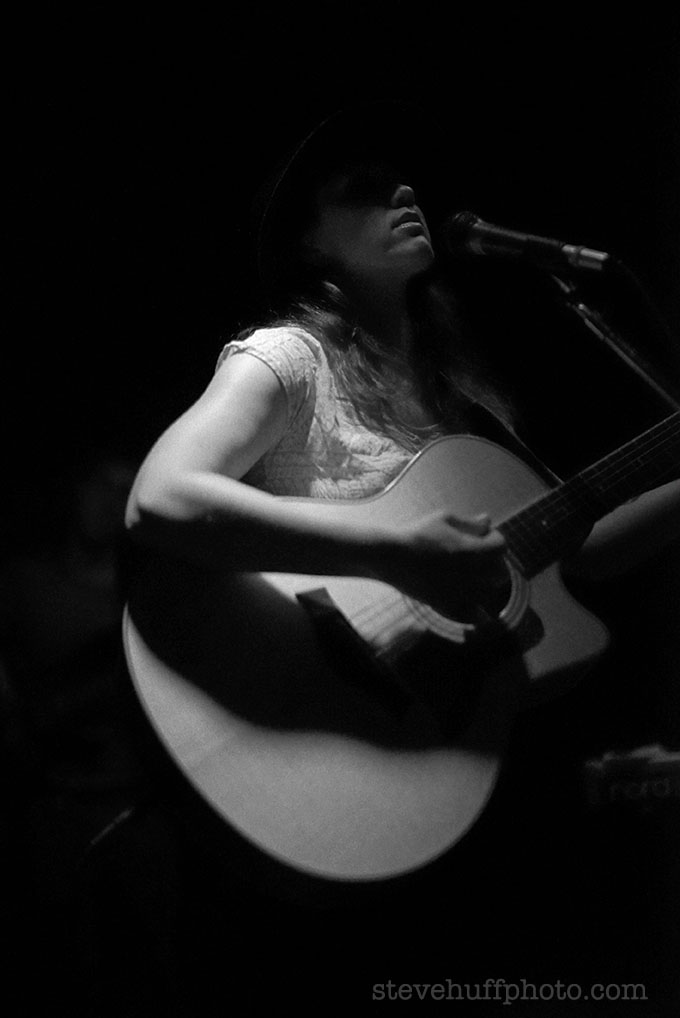 –
ISO 25,600 f 0.95
–
ISO 1600 for the next two. 1st one was using the 35 2.8 and 2nd the Mitakon wide open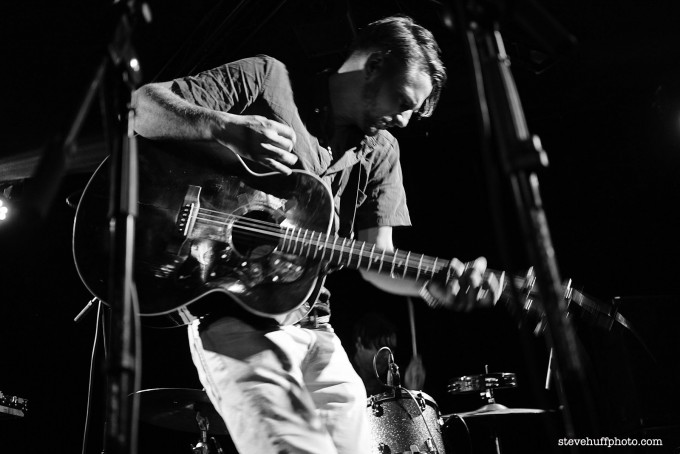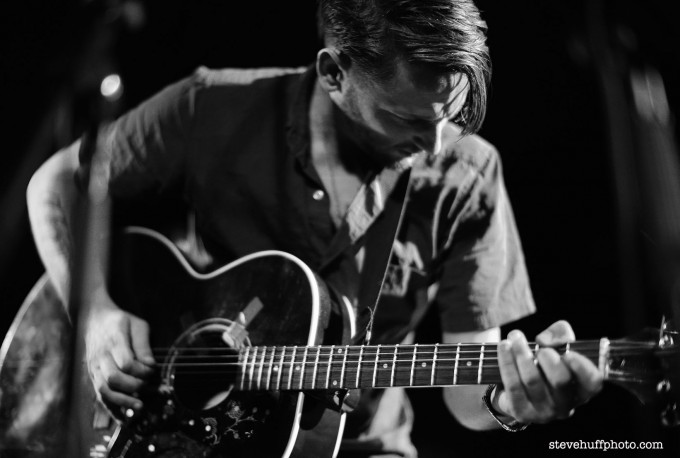 –
The A7s is TRULY the new King of the Nighttime World – in Color or B&W!
The more I used the A7s the more I started to appreciate it for what it can do, in any light..and I mean ANY light. It showed me that it excelled in bright light with an amazing Dynamic Range and it showed me it can do any light scenario in between from bright to almost total darkness. Below are three more photos showing ISO 64,000, ISO 12,800, 4000 and ISO 1600. All look fantastic. All are OOC JPEGS!
The A7s with 15 VM..ISO 64,000 in Boiler Room #3 abroad the Queen Mary at around 3 AM all by my lonesome. Color remains rich at this high ISO which is unheard of. **OOC JPEG**
THIS IS A FULL SIZE 12MP FILE so you get to see the nitty gritty of ISO 64,000 – OOC JPEG! Yes, look at the color and DR at ISO 64,000. THIS IS HUGE and I have never seen anything like it. VIVID MODE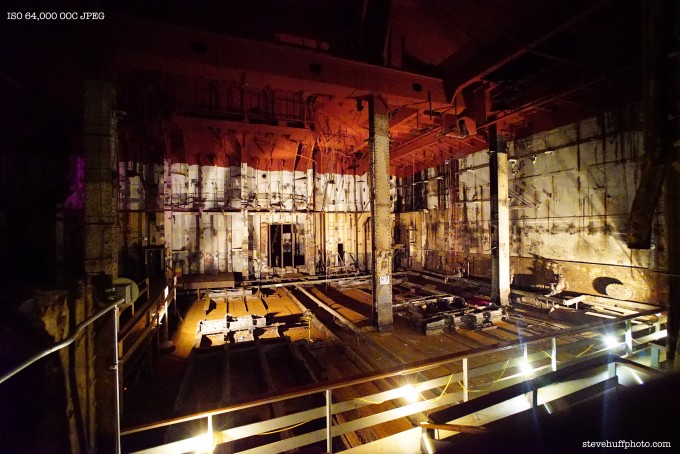 –
ISO 12,800 hand held in the desert at midnight.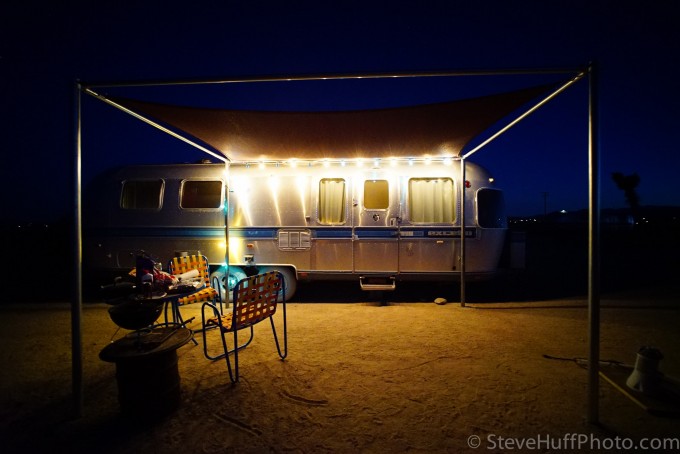 –
Below a measly ISO 4000 which does not even make the A7s break a sweat. OOC JPEG here..35 2.8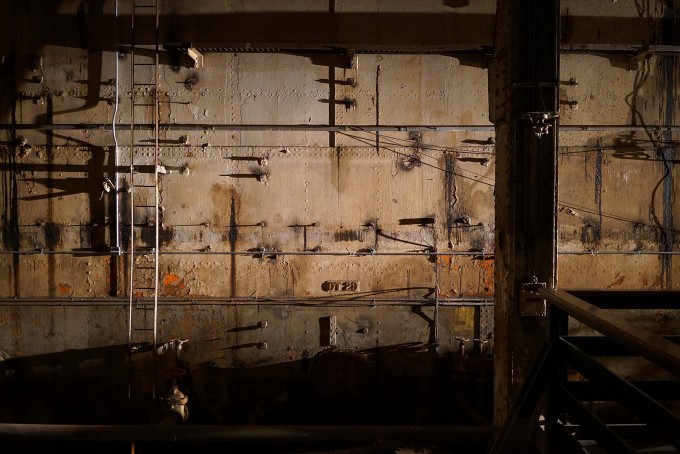 –
Using the Leica 50 APO at ISO 3200 and F/2, the color is sublime even at ISO 3200! This was shot in a very low light location.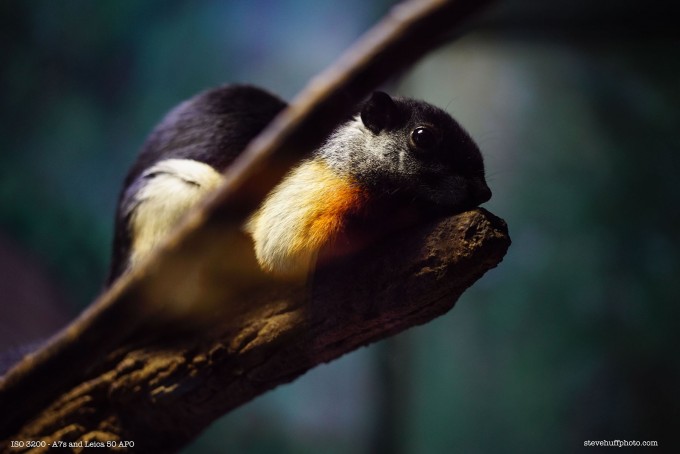 –
ISO 1600? Looks like base ISO of some cameras 🙂 – 35 2.8 – MUST click for larger! Color is FANTASTIC as is the AWB in this tricky lighting! VIVID MODE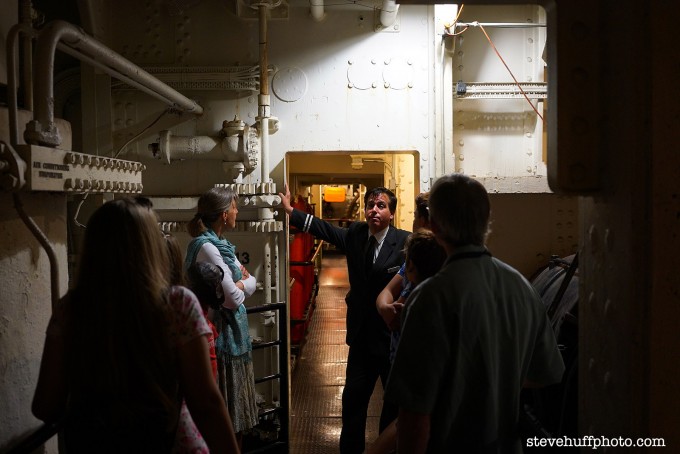 Ok, so what about using the A7s for other thing such as in normal light, action shooting or video?
Of course many will say "I do not need high ISO capability" – why would I want a Sony A7s? My answer to you is "you probably wouldn't"!
In all seriousness, the A7s is the best low light camera I have ever used, period. It beats any other digital from Leica, any previous Sony and any Canon, Nikon or other brand of camera as of July of 2014. But what about if you do not need low light use? Well, I used to say all of the time that I never needed more than ISO 3200. I now realize that while true (it is not NEEDED)…after using the A7s I realize that I have no more limitations. After I realized the situations where I could now shoot images, using the Sony A7s, in total silence and in near darkness, it opened up new possibilities that I never even thought of. Total darkness, hand held shooting. AMAZING! ISO 80,000 is similar to ISO 1600 in the film world. This is huge. Believe me, it is. I am flabbergasted at what this A7s can do.
So while I never "needed" more than ISO 3200 in life, I realized that after a couple of weeks with the A7s that I loved having that capability. Photos in the dark or video in the dark. It was and is easy for the A7s. This opens up ALL KINDS of possibilities. But what if you never ever shoot in low light?
Well, the kicker here is that the A7s also does amazingly good in normal light. The Auto White Balance is superb, probably the best I have seen to date and beats the pats off of my Leica M 240 in this area. Color is nice and seemingly changed a bit from previous Sony cameras.
This review will be more on photo's than words  this time around as I said so much in my A7 and A7r reviews. This time I will let the photos speak for  themselves, and keep in mind, 98% of these are OOC JPEGS so it only gets better. As for action shooting, no, the A7s will not be the end all of sports shooting for a couple of reasons. First, there are not yet any long telephoto lenses out for sports shooting and the Continuous AF is not as blazing as something like a pro Canon 1d or Nikon D4 series camera. (Many new lenses are on the way though in 2014 and 2015). I did shoot some kids at a skate park using C-AF (some samples in this review) and while all I had was the 55 1.8, it seemed to do the job well though some shots were missed as the kids were flying in the sky.
Below are quite a few image samples in good light, ALL JPEGS! Click them to see them correctly!
Low ISO has the pop you would expect from any full frame camera.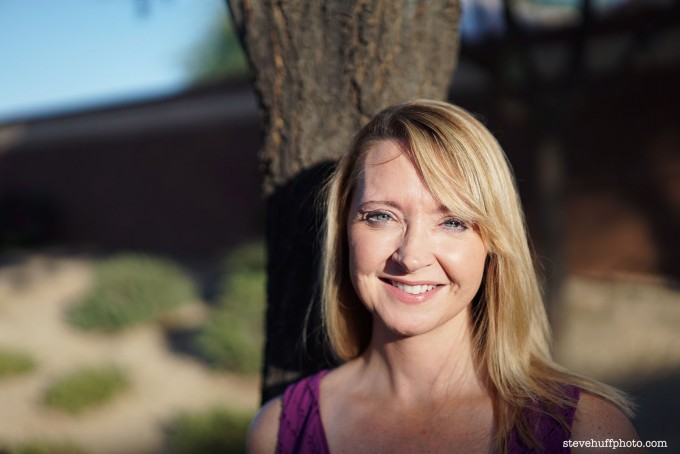 –
Using C-AF and the 55 1.8 I was able to get some cool action shots with depth and great color and bite. The A7s was responsive and felt great while shooting.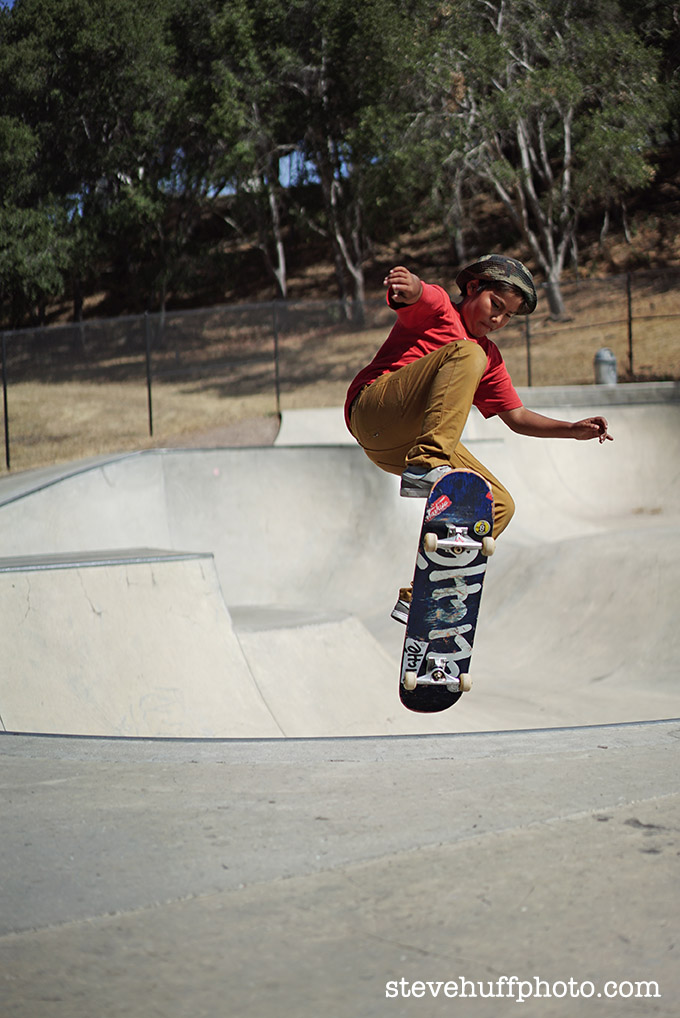 –
The Mitakon at 0.95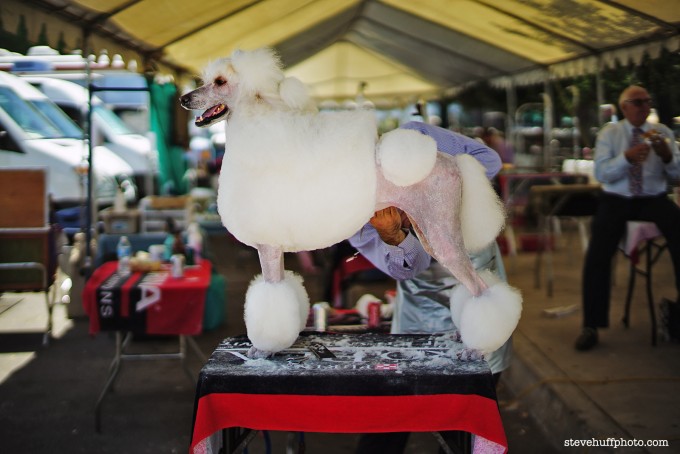 –
35 2.8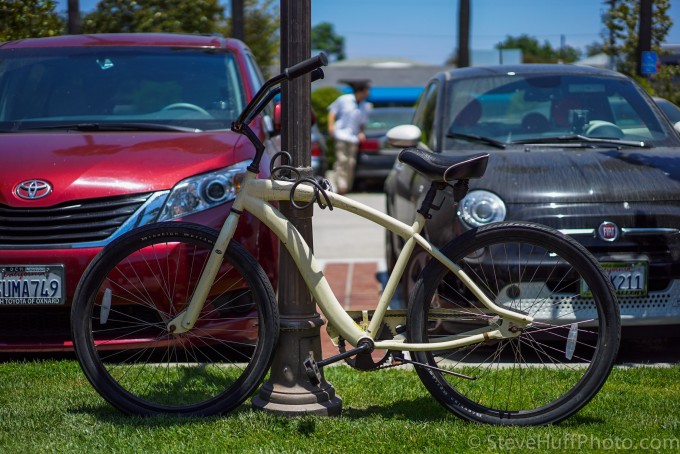 –
A mother and daughter on the way to the beach – Zeiss 45 f/2 Planar (using M mount adapter) – Vivid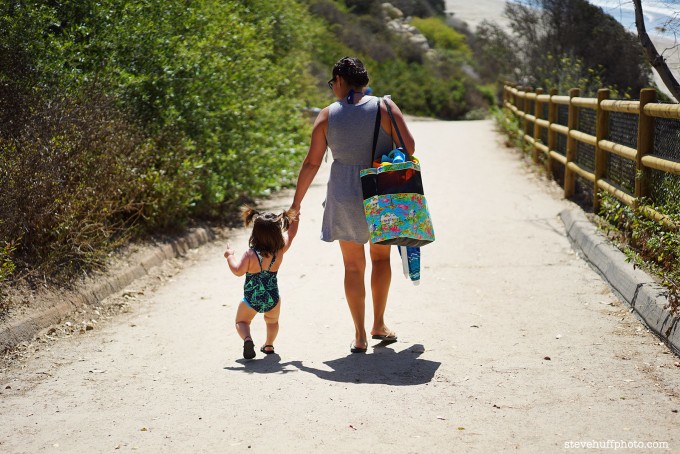 –
The 55 1.8 at f/2, OOC JPEG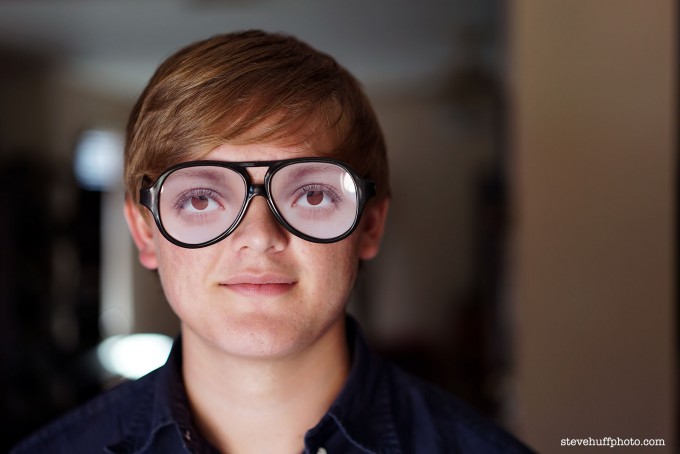 –
Saw this cute guy on the beach in Summerland, CA. He only had three legs but was having a great time in the water and sand. Used a manual focus Zeiss Planar 45 f/2 that a reader sent in for me to test.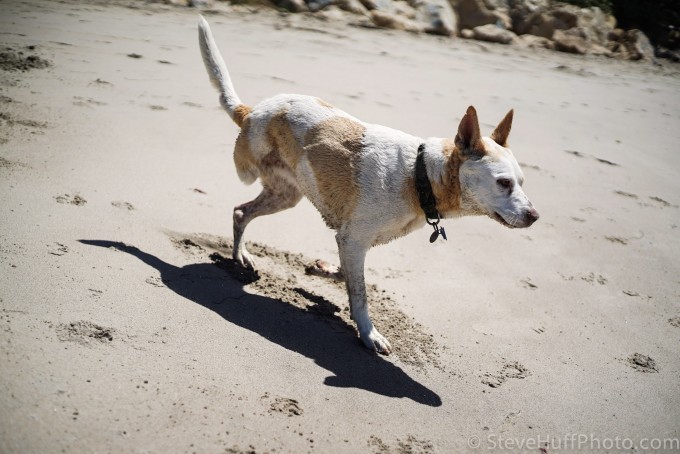 –
With the Zeiss 45 f/2 Planar. Great color out of camera! JPEG!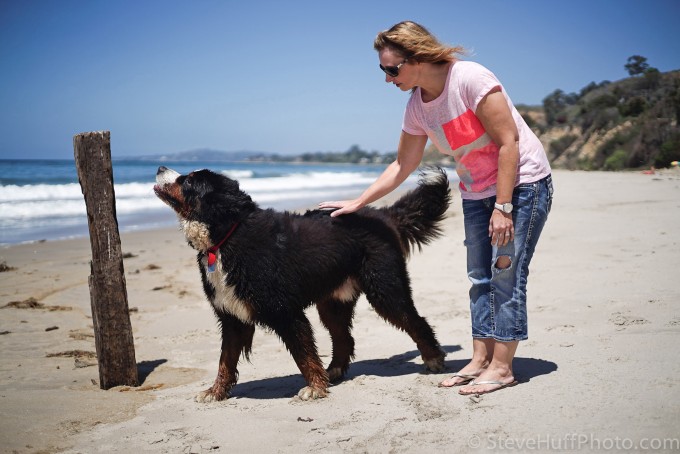 –
Another with the Ziess Planar 45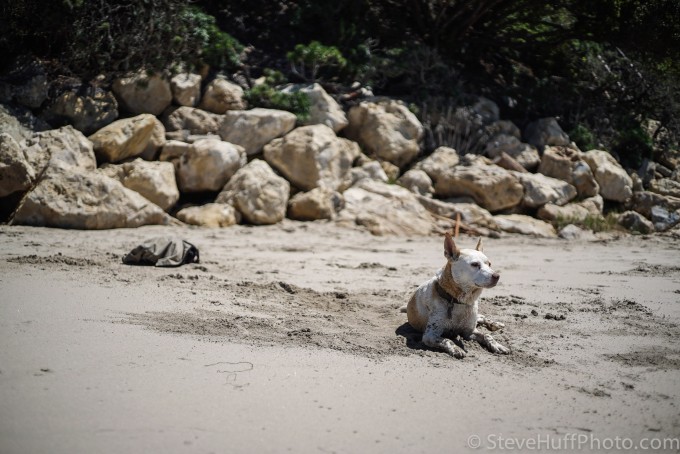 –
Look at the reds and the way this one rendered with the 35 2.8 – Gorgeous color and tone!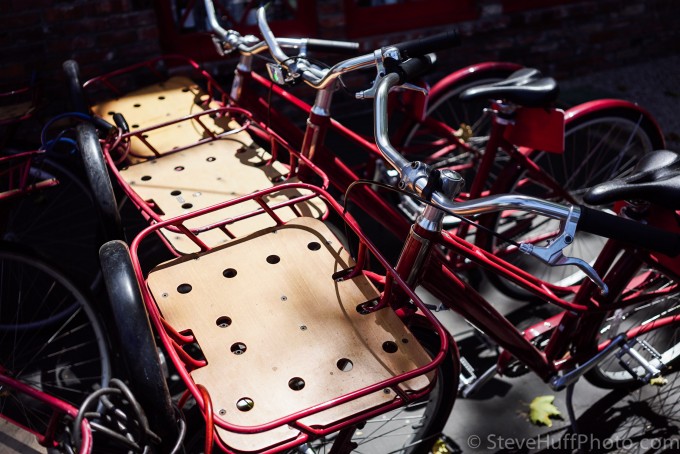 –
The Voigtlander 15 is AWESOME with the A7s. Click it to see the sharpness in the eyes here.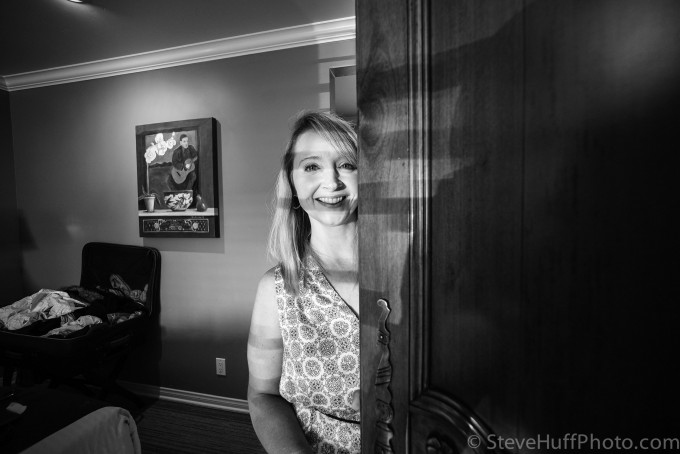 –
35 2.8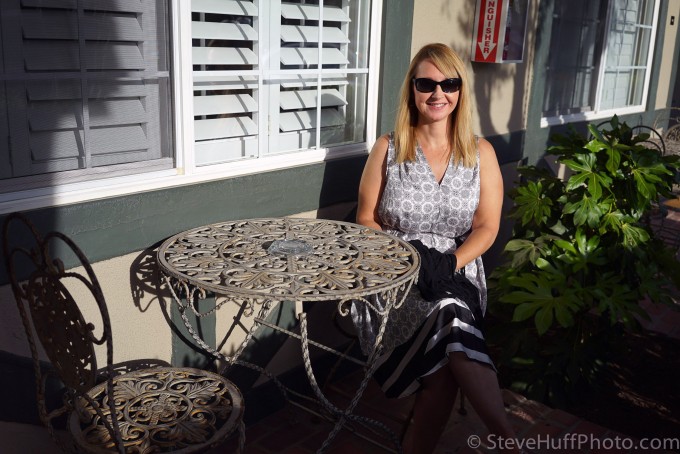 –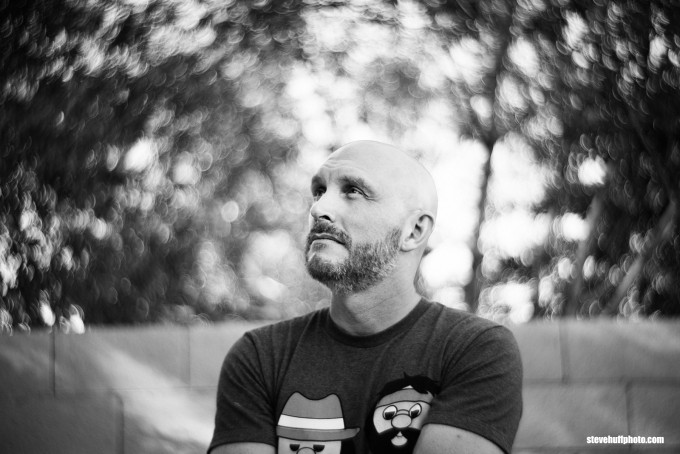 –
55 1.8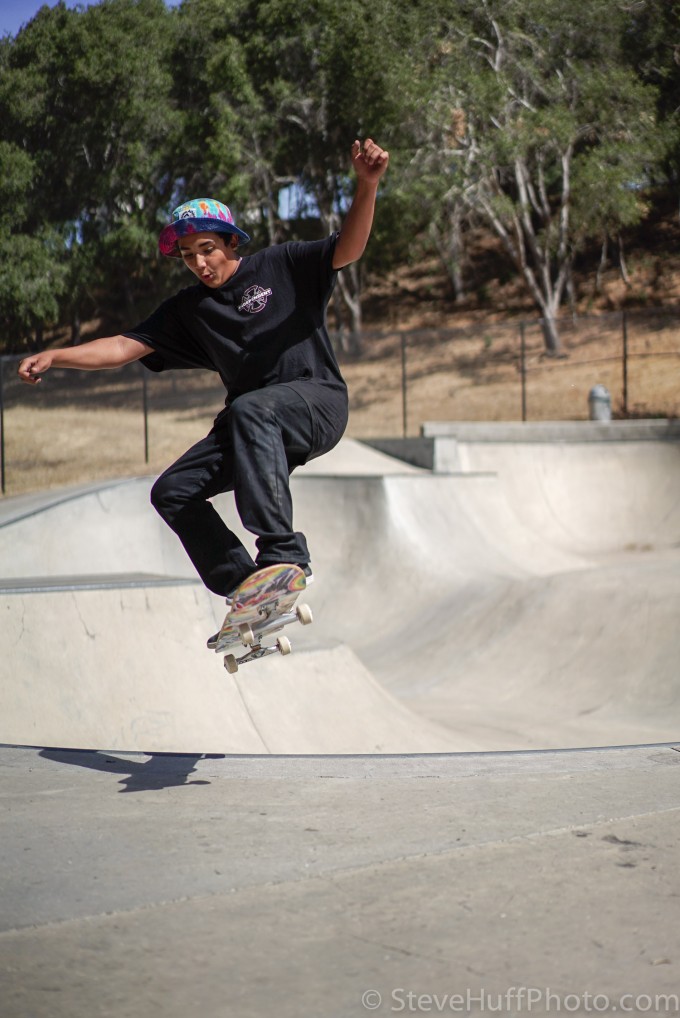 –
55 1.8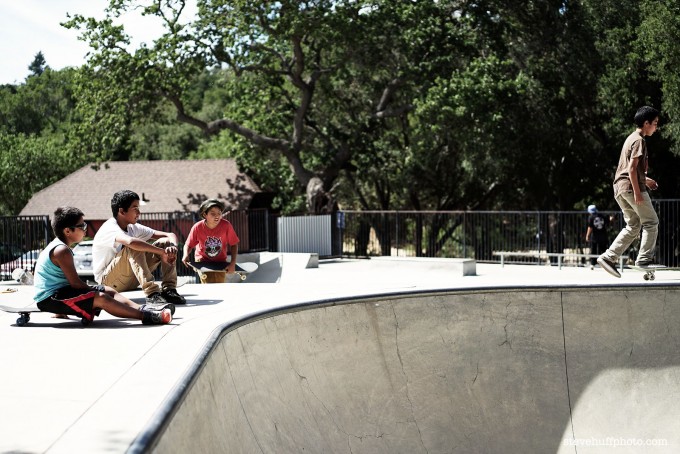 –
35 2.8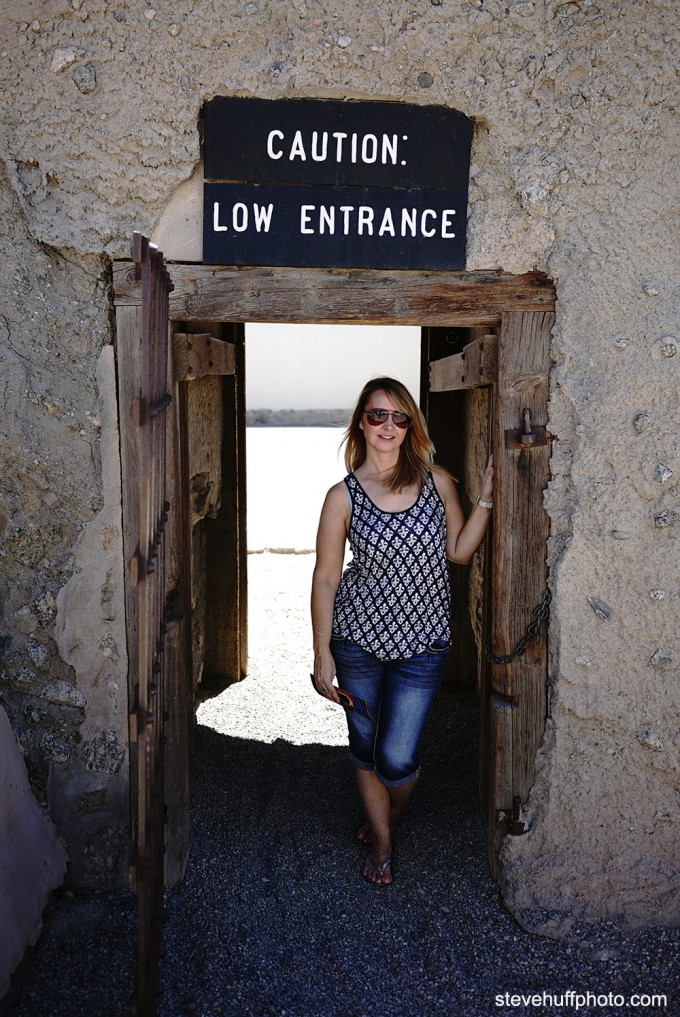 So my thoughts on the A7s in normal light is just as positive as it is for low light. Great AF speed, responsive overall feel and great color and IQ.
How about video? This camera shoots 4k?
The A7s is 4K capable with an external recorder but I am not a video guy who is serious enough to use that at this time in my life. I can say that shooting normal video is fantastic. Good light or low light, ISO 80,000? Sure. I shot a few video clips at varying ISO ranges but have not delved into the serious video tools such as the gamma color options. But this camera is a serious video tool and full frame to boot. Below is a sample video clip with clips ranging from base ISO to ISO 102,000 just using 1080P at 24 fps.
Only 12MP? Is that enough for larger prints?
I have been getting the megapixel question on this camera at least 5X a day. So, is 12MP enough for todays hobbyist, enthusiast or even pro? OF COURSE IT IS! Many get hung up on viewing images at 100% on screen, a way that NO ONE views your photos. We get "addicted" in a way to looking at the files at 100% and saying "WOW, look! I can see every eyelash on her face in extreme detail"!  But in  reality, none of that makes a good photo! All it does is make for a good WOW moment to YOU when viewing at 100% or sharing crops. In actual photography, 10MP is plenty and 12 is more than enough. My favorite sweet spot is 16MP but the Sony's 12 MP here is a very very good 12mp.
Back in the day I had a ikon D2hs that was 4 MP and I printed 20X30's from that camera all the time (was in a print frenzy at the time to prove that yes, a good 4MP cam print large) so the Sony A7s will never leave me wanting for Megapixels unless I am looking for that 100% screen viewing WOW moment, which you will not get with the A7s as you will with an A7r. I also really love the little Nikon V1 which is 10 MP. Never had an issue with images or the few prints I made. I think I have a 16X20 from the V1 that is gorgeous.
The A7s does so much right…"a jack of all trades and master of all" sort of camera…well, except for super crazy blazing Canon 1D style fast C-Af sports or action, but it is still not bad at all in that area. It has taken ANYTHING I have thrown at it, spitted it out and said "Is that all you got"? For me, there are way too many positives to having 12MP here that going back to 16, 24 or 36 would take away most of it. Sony knew what they were doing when they gave this camera a 12MP sensor. I am here to tell you that massive MP counts is not required for normal photography and large prints. Even with prints on a wall, who walks up to them to study details 2″ from the print? No one, except the ones who made the prints if they are obsessed with this sort of thing.
12 MP is a good number for me. May not be for you but for me, I really do not need more than 12 and the A7s is what has showed me this fact. I may not see every super fine detail or hair in a full size image but what I do see is good enough for 99.6% of anything I will ever shoot.
Below is a 100% OOC JPEG..yes, JPEG. So this will not be as sharp as the RAW file, but this is an idea of what you can get out of the camera. You must click it to see the crop correctly!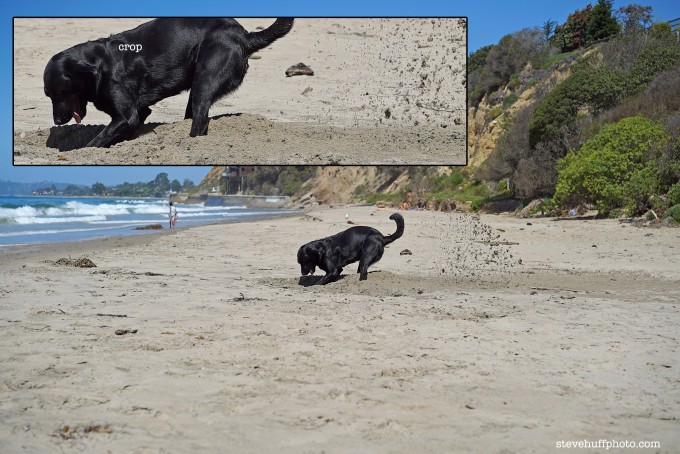 –
Shooting with the Voigtlander 15 VM Leica Mount Lens
The one lens that is pretty popular due to its small size and price and total lack of wide distortion is the Voigtlander 15mm Vm Lens. It is one of my faves and I have used one since my Leica M 7 days. On the M8, M9 and previous Sony A7's the lens was virtually unusable due to color shifts and edges but here on the A7s the color shifts are 98% gone. This means that this is the first full frame digital that this lens will work on! The lens is $600 or so and can be bought at Cameraquest HERE. I highly recommend it for Leica Monochrome users or those with a crop sensor. But now, for the A7s, it is a great lens to have. Below are some shots with the 15mm on the A7s. Some are at very high ISO and the EXIF is there.
I have not been able to use any other Leica M mount wide angles yet but had a blast using the 15. I will test more soon and post that at a later date.
Below are all JPEGS from camera.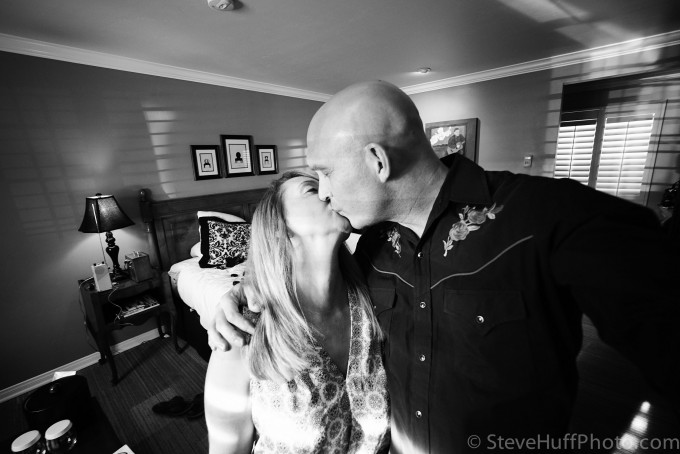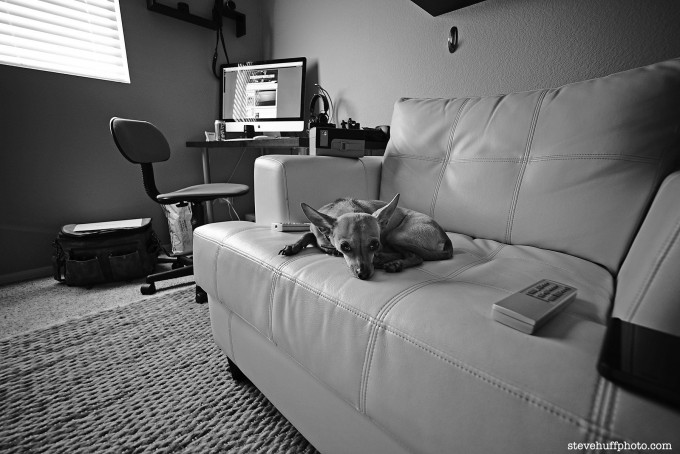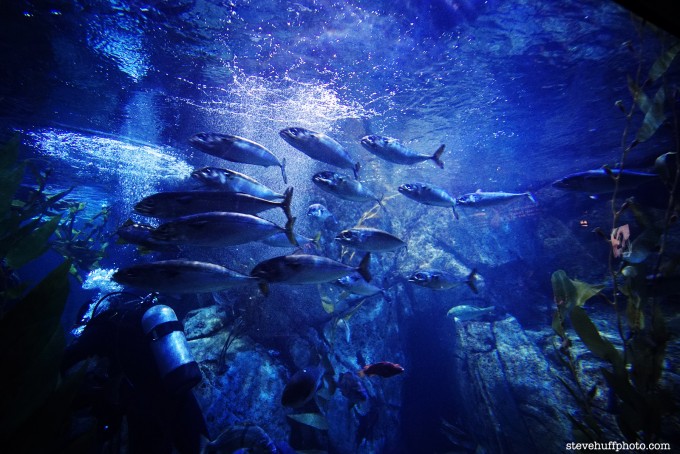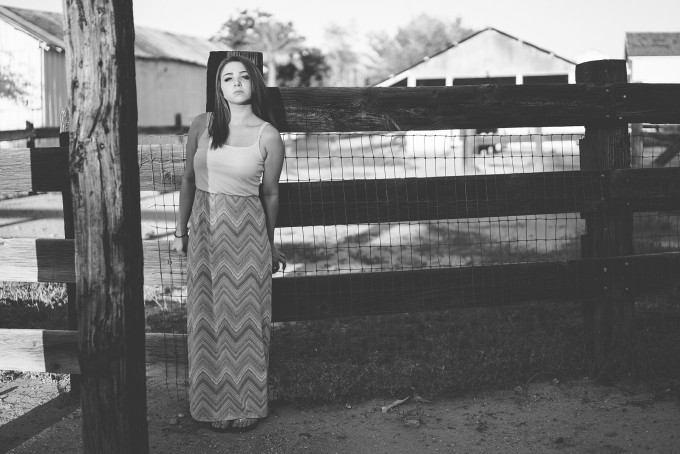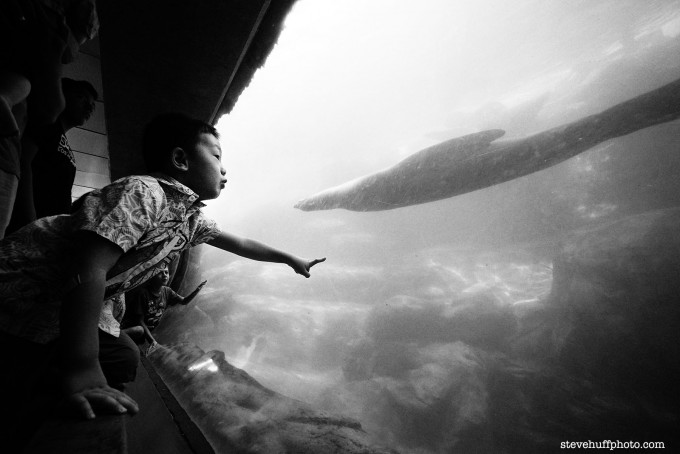 Side by side with the Leica M 240
Below is a quick comparison I shot just for fun and due to many requests. It is with the Sony A7s and 55 1.8, then with the Zeiss 50 Sonnar and then one with the Leica M 240 and 50 Summicron APO. The Leica kit comes in at $15,000. The Sony kit at $3600. This is a just for fun test BTW..click them for larger. I posted this as a "Crazy Comparison" here. These were from RAW.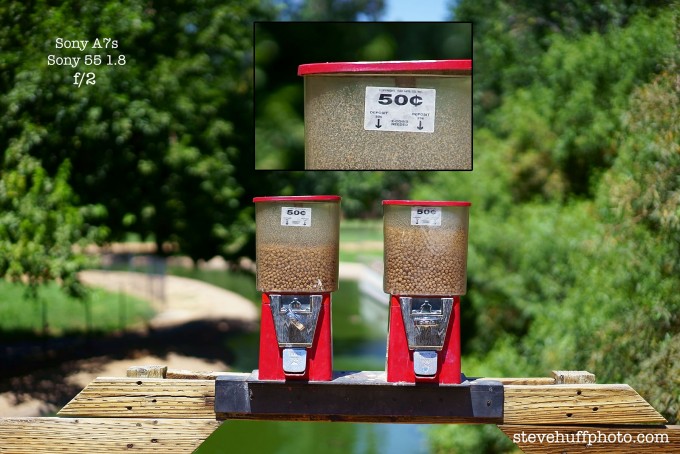 –
Below, Sony A7s with Zeiss 50 1.5 Sonnar at 1.5 – beautiful rendering.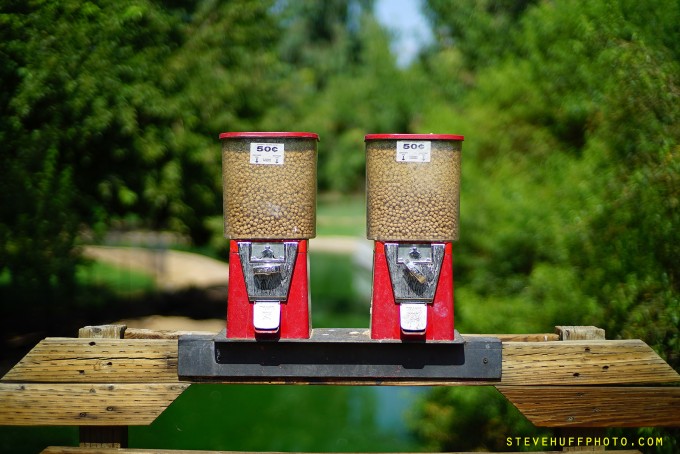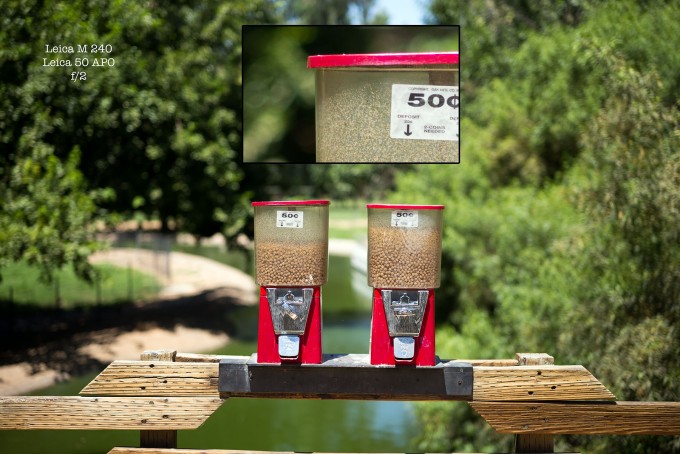 Issues with the Sony A7s?
The Sony A7s really has no deal breaker issues but there are some things to be aware of.
First, when using the Electronic Silent shutter in extreme situations, such as very high ISO and shooting moving subjects, there can be a rolling shutter effect that will ruin your shot. If you are shooting fast moving subjects in low light, just use the standard shutter. Second, well, there really is no second issue as that is the only one I have found.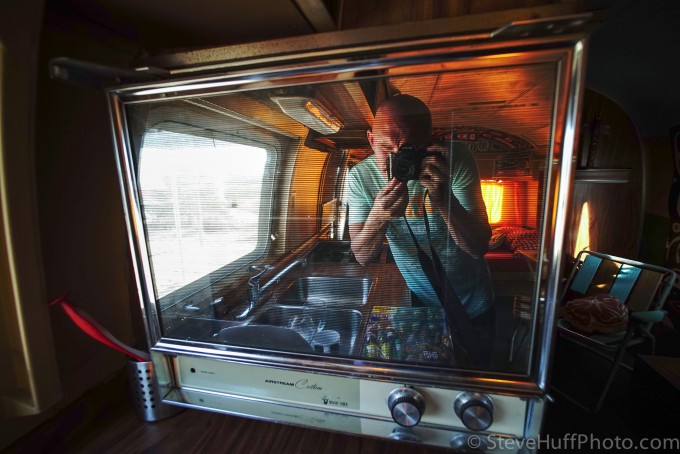 Bottom Line Conclusion on the Sony A7s
The quick answer? The best camera, for my purposes, that I have ever tested, used, or reviewed. Period. Ever. Notice that I said "My Purposes"!
Strong strong words here but for me it comes down to the fact that in 3 weeks of use the Sony A7s never let me down, even when in near pitch blackness. It delivered insanely good results in any light situation. It never failed me in focusing. It adapted the M mount lenses I had on hand without major issues, even the "never worked on a full frame digital Voigtlander 15 M mount lens". The Sony A7s opens up so many new possibilities that many never even knew existed. Sure, it is only 12MP and you will lose cropping power. Sure, that 12MP will not give pixel peepers the WOW moments and sure, it is yet another Sony camera promising big things.
But this time, the Sony A7s delivers on all promises made.
The shutter seems quieter or more damped. The new silent mode is amazing, drop dead silent. The AWB is fantastic and the focus speed is the fastest of any Sony full frame model E mount to date. It will even AF in darkness without fail. For video, it is exceptional and while I am not video whiz, it is beyond my capabilities in this area. The build, feel, manus and controls are the same on the A7s as the A7 and A7r, so the only thing that has changed is the sensor and electronic modes and video. These things open up this camera to ANYTIME, ANYWHERE use and I was not able to find any situation where I could not use the camera, NONE.
I have never in my life experienced this level of low light use. One that keeps color and DR even at ISO 80,000.
Sony has some new lenses planned for 2014 and 2015, one of then being an ultra wide zoom and a Zeiss 50 1.2. I am already drooling at the possibilities. The A7s has won my heart, much more so than the A7 and A7r. With the A7s I can use Leica glass, I can shoot in the dark, I can take gorgeous video all without worrying about color, mis-focus or other issues. Even when using C-AF I was able to shoot some kids at a skate park with great accuracy. But again, do not expect a blazing C-AF machine. This is still not a DSLR!
The A7s is not perfect though, if it had Olympus Image Stabilisation it would just about be! Yes, that, for me, would be the PERFECT camera. The A7s with the 5 Axis IS from Olympus. The A7s is a wonder. I have never seen anything like it for low light use. In good light it produces wonderful quality JPEGS and even better RAW files. Just do not expect the eye popping details that come with 36 MP cameras. Remember, images here were JPEG besides for the Leica comparison, those were shot RAW.
For me, this is the camera to beat for 2014. So far, my pick for camera of the year. For me, if I add in the Voigtlander 15, Voigtlander 35 1.2 and the Sony 55 1.8 and I have a camera and lens combo that can do just about anything I ask of it, for my needs. 
It is not for long tele users or super fast action shooters. It is also not for those who need and love super resolution, pixel peepers.
Sony just keeps on pushing those limits and just like Olympus, they are pushing past the normal crowd of cameras to create something special and revolutionary, and yes, the A7s is revolutionary. Try one for a week. You will be hooked and it will be tough to go back to having limits to your photography. To those online who are saying the A&s has bad image quality and is only for video guys, well, quite frankly..they must know NOTHING about photography or image quality.
The A7s has fabulous IQ, capabilities and is my #1 these days and after over a month of constant use I still love it.
You can order the A7s at Amazon or B&H Photo using the instant links below. IT IS NOW SHIPPING!
Buy the Sony 55 1.8 Lens (great on the A7s, and highly recommended)
Buy the Gariz Sony A7 case at Amazon
 – beautiful cases for the A7
Buy the Voigtlander 15 VM Lens HERE, and the best M to E mount adapter I have found HERE.
–
I will leave you with more images from the Sony A7s. ALL JPEGS! Enjoy! BTW, I will be testing the A7s with wide angle Leica M lenses SOON and will make a new post on it when I do. I have not had access to the wide angles over the past three weeks, but should have some in July.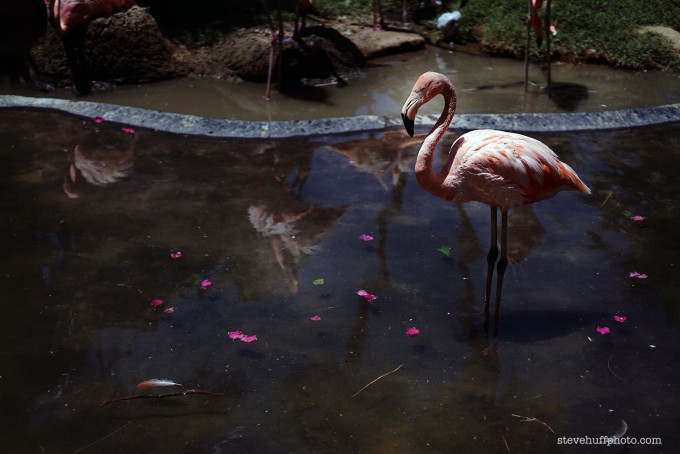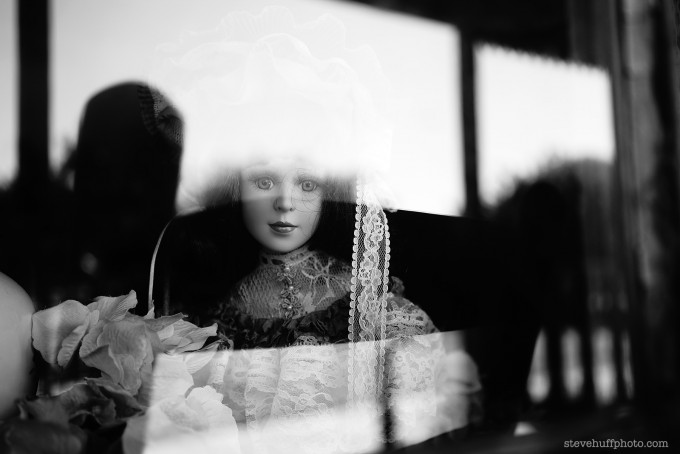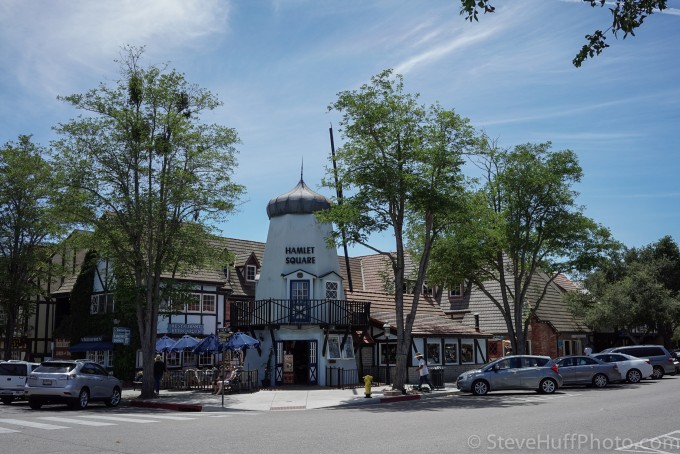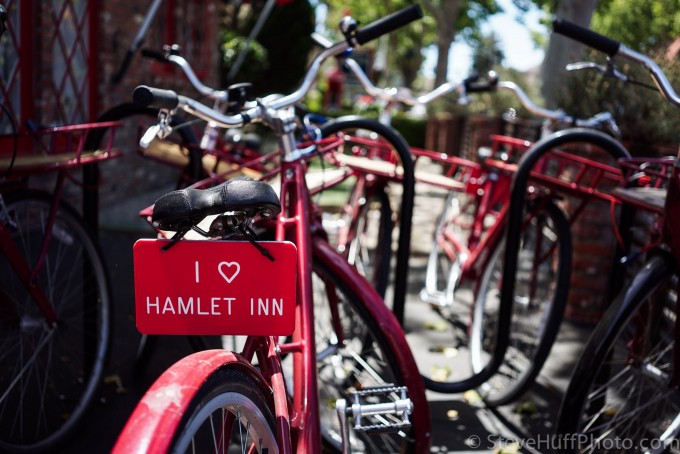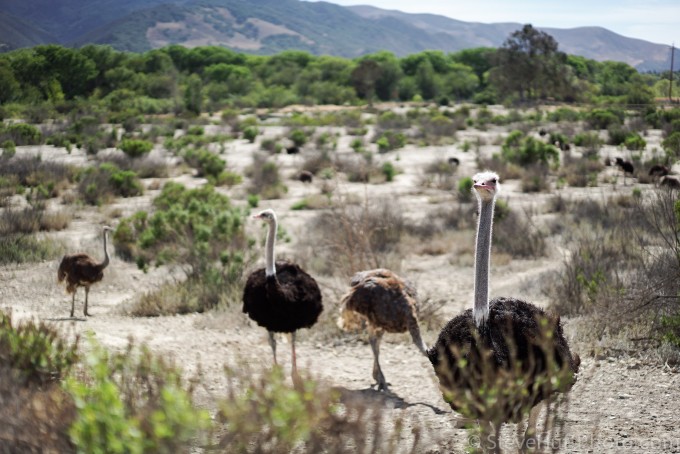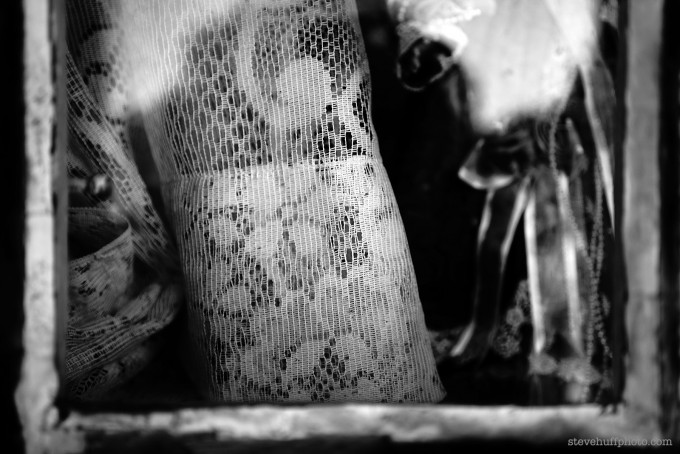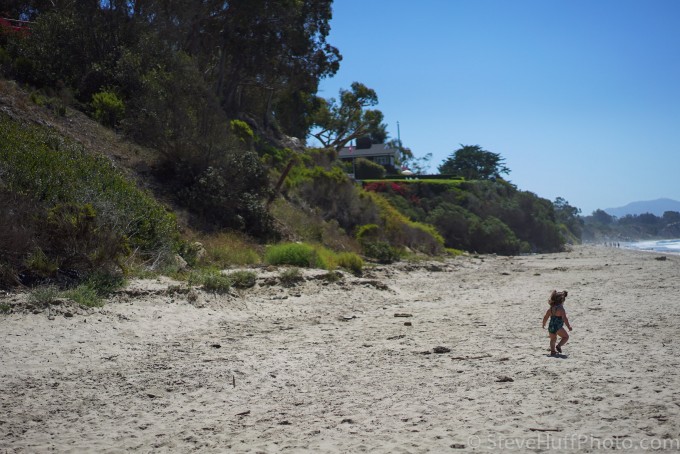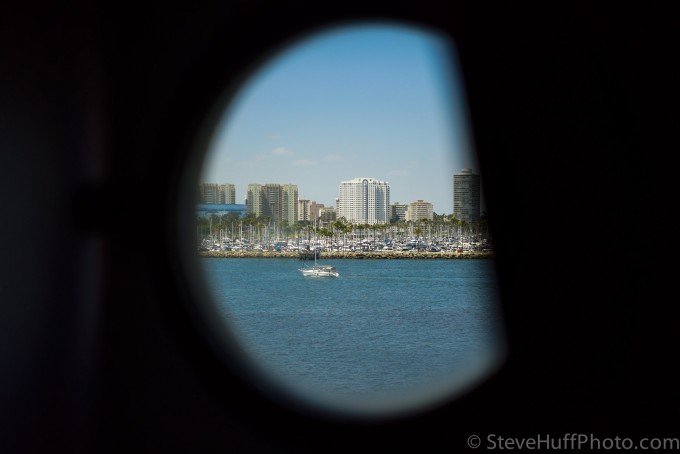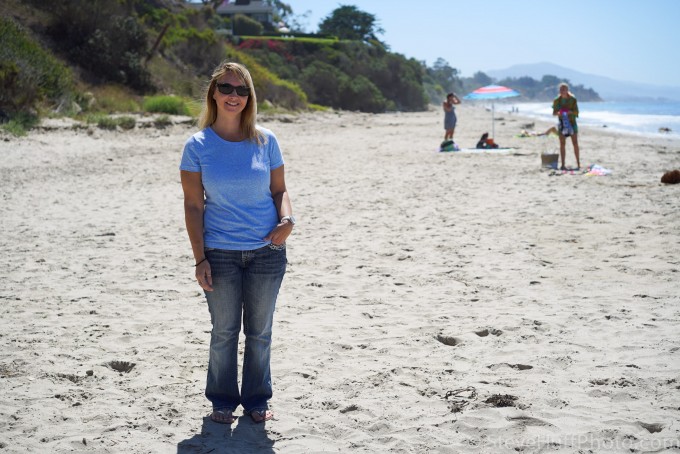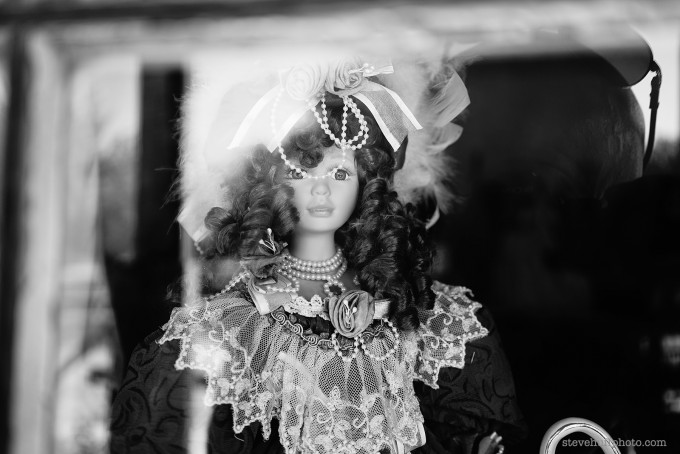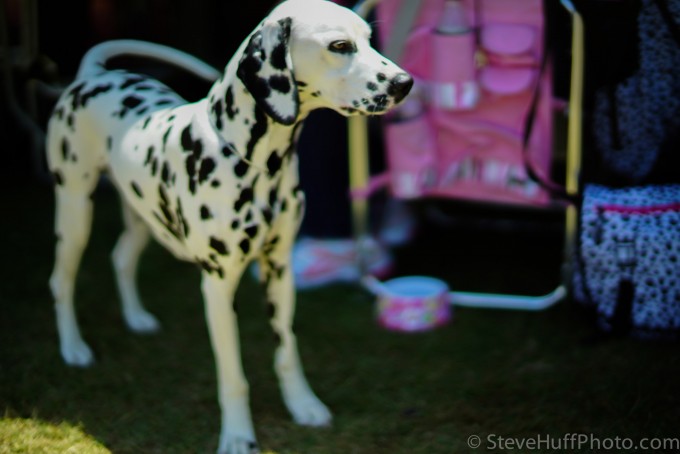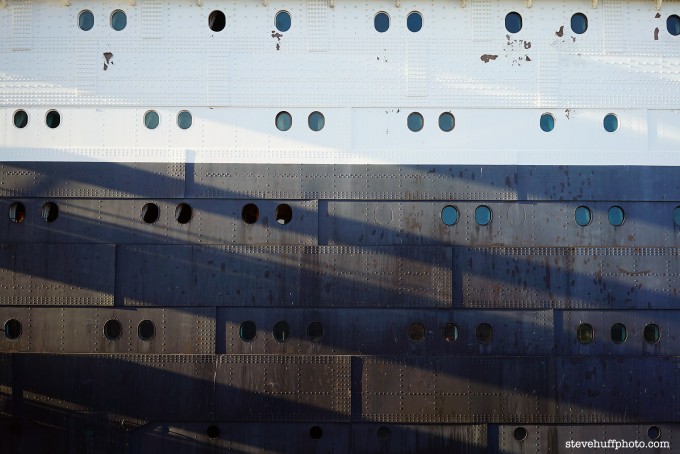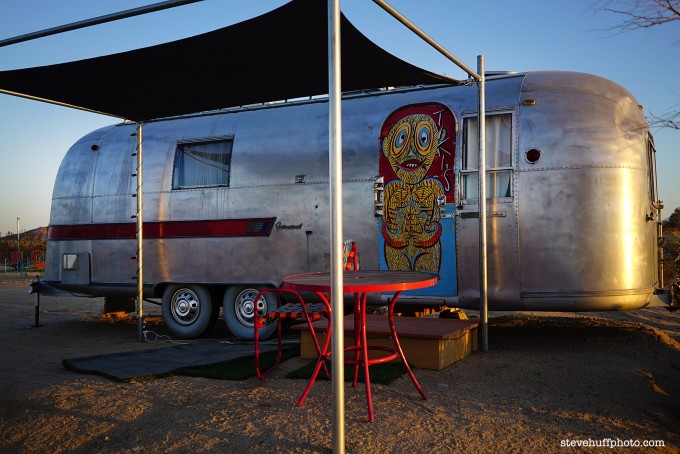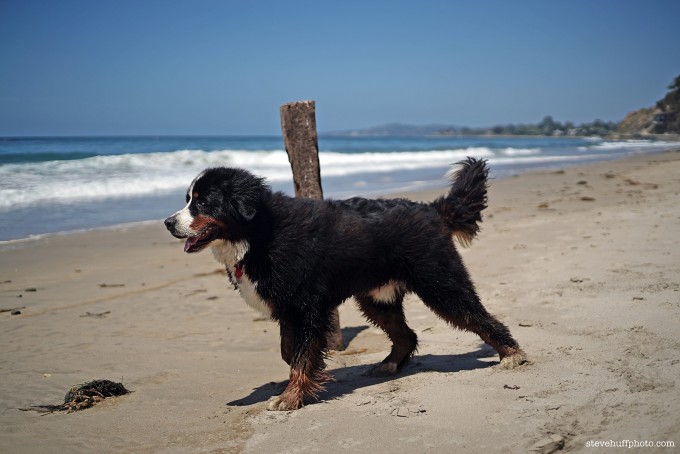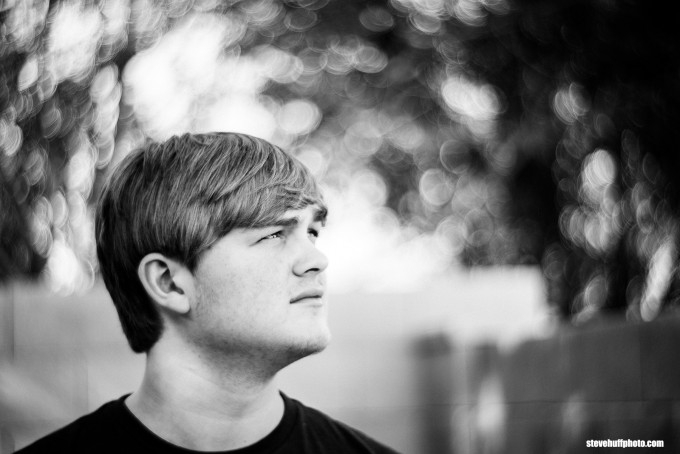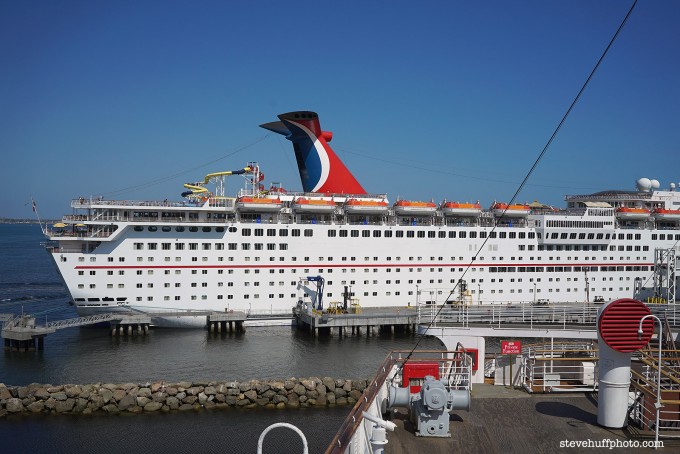 PLEASE! I NEED YOUR HELP TO KEEP THIS WEBSITE RUNNING, IT IS SO EASY AND FREEE for you to HELP OUT!
Hello to all! For the past 5 years I have been running this website and it has grown to beyond my wildest dreams. Some days this very website has over 200,000 visitors and because of this I need and use superfast web servers to host the site. Running this site costs quite a bit of cash every single month and on top of that, I work full-time 60+ hours a week on it each and every single day of the week (I received 200-300 emails a DAY). Because of this, I need YOUR help to cover my costs for this free information that is provided on a daily basis.
To help out it is simple. 
If you ever decide to make a purchase from B&H Photo or Amazon
, for ANYTHING, even diapers..you can help me without spending a penny to do so. If you use my links to make your purchase (when you click a link here and it takes you to B&H or Amazon, that is using my links as once there you can buy anything and I will get a teeny small credit) you will in turn be helping this site to keep on going and keep on growing.
Not only do I spend money on fast hosting but I also spend it on cameras to buy to review, lenses to review, bags to review, gas and travel, and a slew of other things. You would be amazed at what it costs me just to maintain this website. Many times I give away these items in contests to help give back you all of YOU.
So all I ask is that if you find the free info on this website useful AND you ever need to make a purchase at B&H Photo or Amazon, just use the links below. You can even bookmark the Amazon link and use it anytime you buy something. It costs you nothing extra but will provide me and this site with a dollar or two to keep on trucking along.
AMAZON LINK (you can bookmark this one)
B&H PHOTO LINK – (not bookmark able) Can also use my search bar on the right side or links within reviews, anytime.
You can also follow me on Facebook, Twitter, Google + or YouTube. 😉
One other way to help is by donation. If you want to donate to this site, any amount you choose, even $5, you can do so using the paypal link HERE and enter in your donation amount. All donations help to keep this site going and growing!
 I do not charge any member fees so your donations go a long way to keeping this site loaded with useful content. Thank you!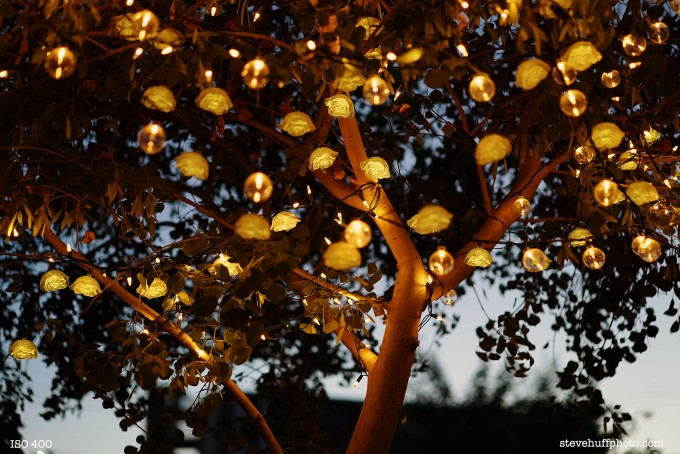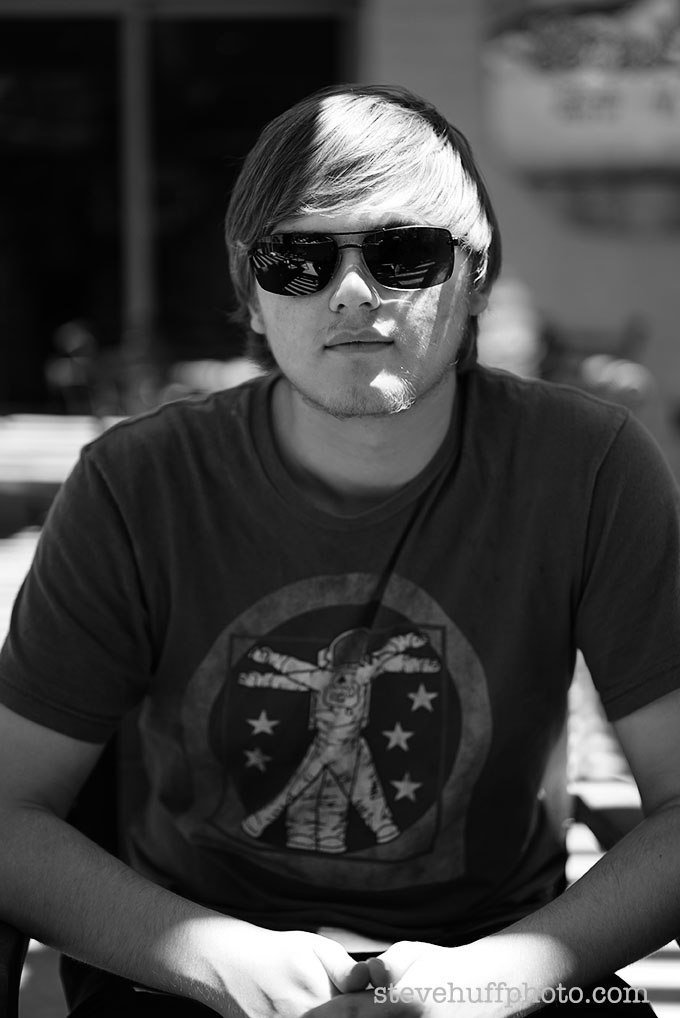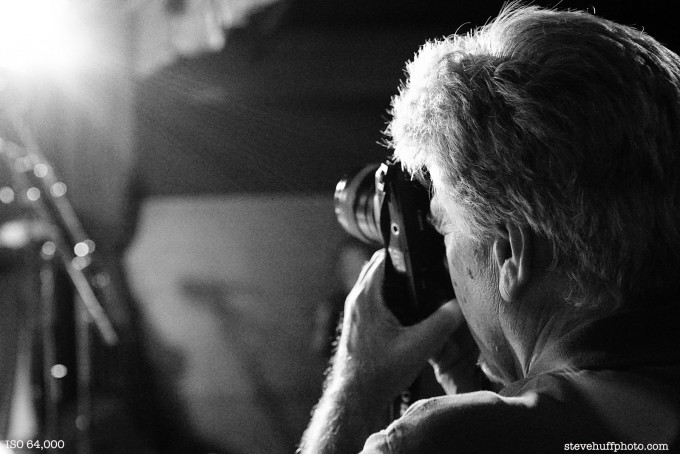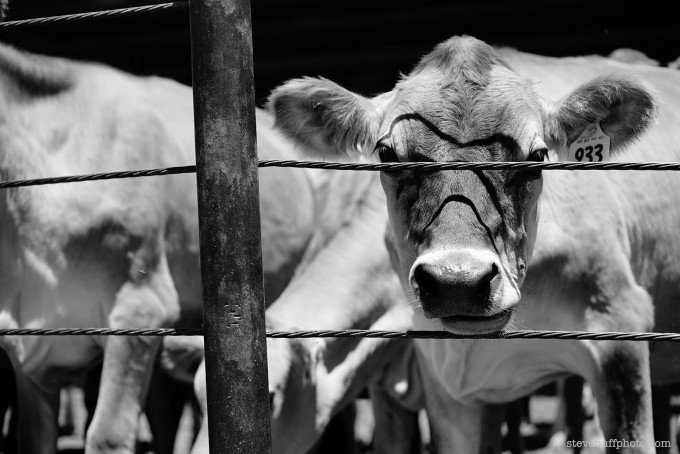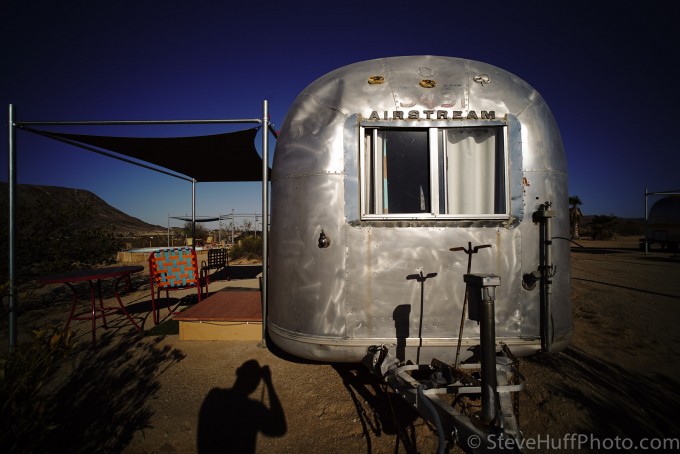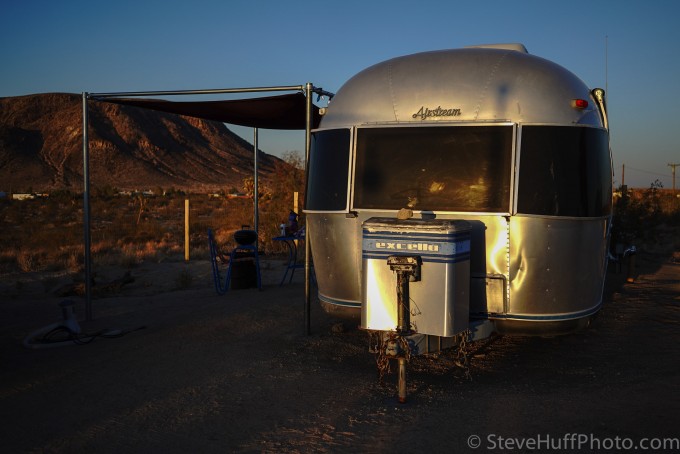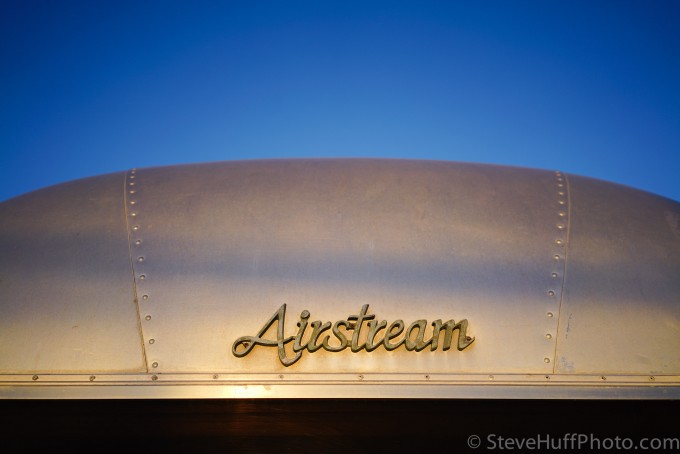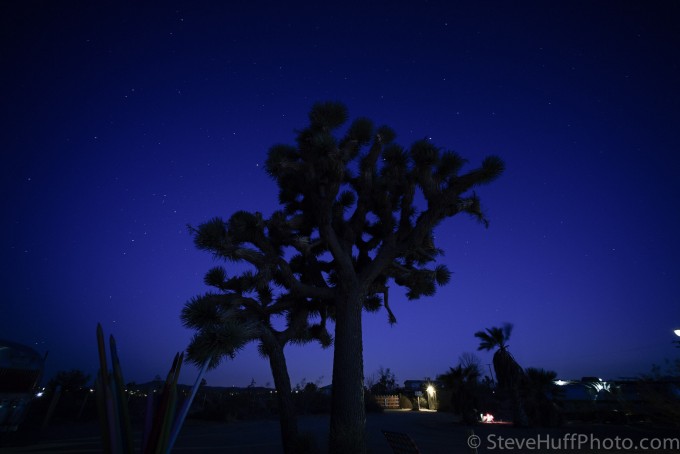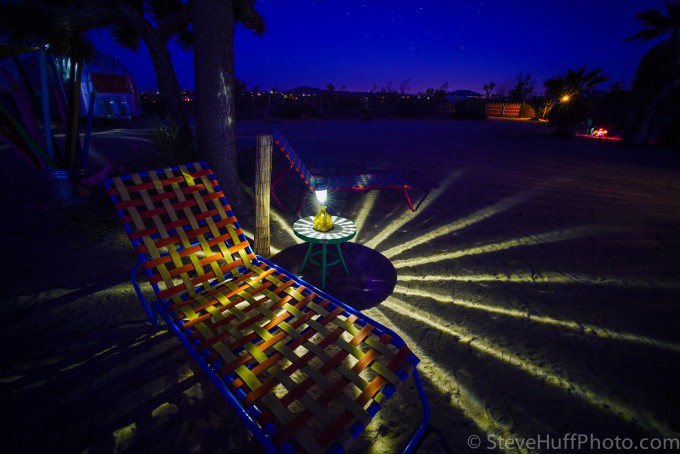 Thank you all! – Steve