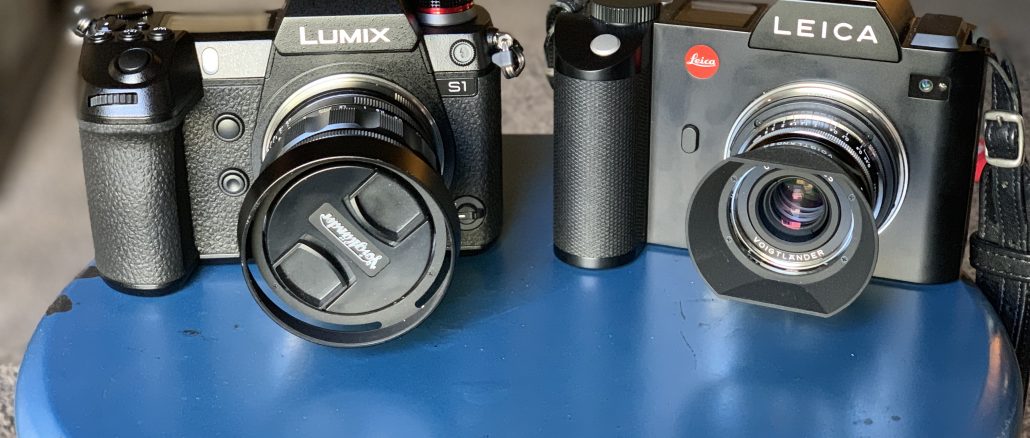 The Panasonic S1 vs Leica SL (High ISO test)
By Steve Huff
So the Panasonic S1 has arrived, with the kit zoom (which is not in the same league as the Leica 24-90) which is decent. I also have the Leica SL in my possession which is a camera I have adored since it came out four years ago. I ONLY shoot the SL with M lenses and also a few Canon EF Primes like the 50 1.2 (gorgeous on the SL). I use all of them with manual focus as the EVF has always been a joy to focus with.
When Panasonic announced the S1 with the Leica SL mount I was excited. It seemed to be a Leica SL on Steroids! The EVF specs were better, it would have a newer 24 MP sensor (Or 47MP in the R, pick your preference) and it would have tech that is four years newer. I said to myself "Could this beat the SL I love so dearly for M lens use"? I pre-ordered one instantly at Amazon.
Yes, I know, I know…the Leica M10 is the preferred camera for most with M lenses but I just have a thing for the SL. I never have to worry about rangefinder drift, and it feels so good in the hand with an M lens attached. Solid, minimal menu, easy controls, all one needs to capture the moment. So I prefer, or should I say, I have preferred the SL for M lens use for quite a while now over an M. After four years though the SL sensor is showing its age when it comes to lower light use. Everywhere else it is still fantastic. I couldn't wait to see how the new Panasonic S1 would compare.
So the S1 arrives and I will not say too much now as I will save it for my review but when I took it out of the box it seemed to be a hair larger than my SL. It also seemed to feel bulkier, and it has so many buttons and dials on it my head started to spin. Being so used to the minimal approach of Leica, seeing an SL clone with dials and buttons galore was strange. Make no mistake, the S1 is an SL clone in many ways. Same overall shape, size and feel, same mount… but the Panasonic feels, again, just slightly fatter and bulkier and larger to me. Maybe it's the fatter grip. The grip doesn't feel as nice to me as the Leica but it's something I need to get used to more than anything.
The battery charger is odd with the S1, that is all I will say for now.
After a charge I loaded the battery and the first thing I noticed about the S1 was the smooth as silk shutter sound. Reminded me of the Fuji XH1 a bit. Soft, quiet and subdued.
I then noticed that shooting at crazy high ISO, even at 51,200 was pretty clean when compared to the SL, and the exposure metering was better as well. The color was nice as well, right out of the camera. Also, my Voigtlander M lenses were looking sharper and better out of the S1 than the SL. Hmmmmm.
For now, I will share a high ISO test that shows how the S1 slaughters my beloved SL in this area. In my review I will have some low light club shots with the S1 as well as other tests. For now, just some ISO comparisons to the SL.
A simple image. I will show crops from each camera at various higher ISO's below. Noise reduction was set to minimum on each camera, as low as I could go.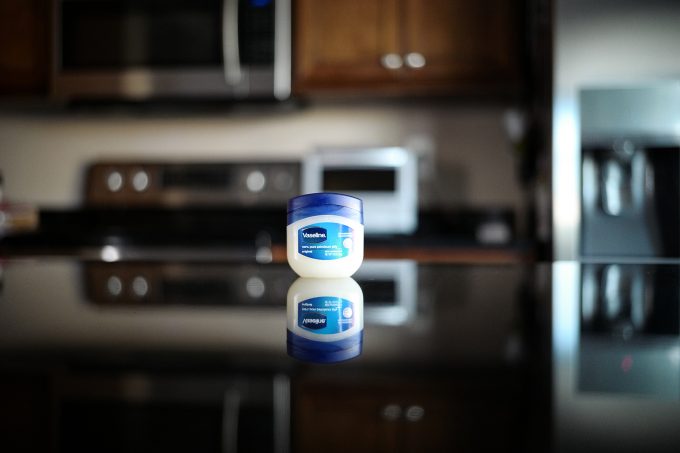 –
click them f0r larger and full 100% crop
The S1 is not only cleaner at higher ISO, but the color is quite nice as well…
First image with the Panasonic S1 is at ISO 25,600. Click it for larger and to see the crop. Second image is at 25,600, note the vibrant color that is still maintained, third image is at ISO 51,200. 
I am not going to say much here but so far the S1 is impressing me greatly with its low light capabilities. This is the main reason I would not need or want the S1R as I feel 24 MP is the perfect sweet spot for image quality in all situations. For me, it's 24MP for life ; ) With 47MP, as I saw in the Leica Q2 that supposedly uses the new sensor in the S1R the low light lacked due to squeezing more MP onto the sensor. Doing this creates a sensor capable of higher resolution of course but weakens the higher ISO performance.
As of now I am starting to really like this Panasonic S1, even if it doesn't feel as good in my hand as the Leica. The combo of it's EVF (no other EVF comes close and 2nd place EVF is the SL), low light capabilities, color, and things such as 5 Axis IS mean this camera is a stellar full frame mirrorless solution. Larger than a Sony but this feels and shoots like a much more serious camera, I don't know…I think I am falling for it. The crazy thing is it is working better for me with converted M lenses than the SL is. See more about that in my upcoming S1 review. This S1 may be the new King of M lens shooting (and my Canon 50 1.2 EF) for me..but I will know more in a couple of days. Still shooting with it. Make no mistake…I love my SL. I have owned it several times and missed it every time I sold it. It's a classic for me, and just a beautiful work of art, in my opinion. Feels like it was sculpted from a solid chunk of metal. I know some dislike it, and that's OK. We all have different likes and dislikes but the S1 is a modern day SL clone, without question.
The S1 with the Leica SL mount is a serious camera my friends. I will have much much more in my full review SOON.