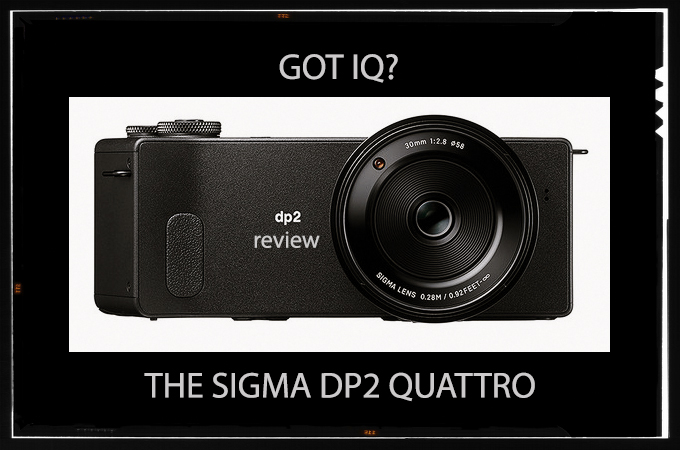 Got IQ? The Sigma DP2 Quattro Review. 
Here I am again with yet another Sigma DP body. This time, the newest super funky DP2 Quattro model. I have never seen ANYTHING quite like the design of this Quattro and after using it and shooting with it I can state up front that I actually adore the style and design. For my hands, it feels superb when out shooting and when held correctly it really is easy to shoot with, and a joy. The last time I was with a Sigma camera it was when I reviewed the DP2 Merrill. I loved the Merrill for its amazing image quality, which was the best I have seen in any small camera. Very much like Medium Format and in some ways even better.  Now the Quattro has taken that image quality, improved the AF speed and other aspects and then jammed it into an all new body that is worthy of a whole conversation in itself.
Out of camera JPEG of my Fiancee' Debby. This is complete OOC. Just resized to 1800 pixels wide and no sharpening. You can see the larger size if you click the image. For me, this is gorgeous out of camera color and IQ. From detail to color to bokeh. It looks fabulous.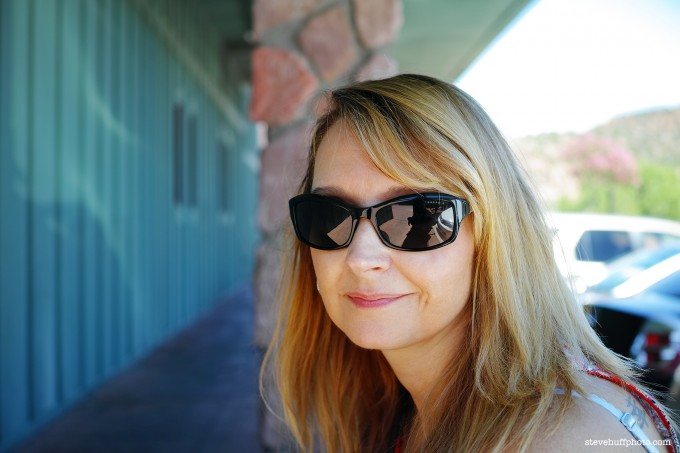 So what is the Quattro?
The Sigma DP2 Quattro is a super funky designed camera that houses a new Foveon sensor and it will give you some of the best image quality you have ever seen, period. Even when shooting JPEGS. IN fact, I much preferred shooting the enhanced resolution JPEG's over shooting RAW as shooting RAW is a process. Why you ask? Well, shooting RAW means you have to process those files in the Sigma Slow Photo Pro software as the files from the Foveon chip are not compatible with any other software. This means, no using lightroom for your Sigma DP2 files.
The Quattro has a 29MP Foveon X3 Quattro CMOS image sensor which will give you 5424X3616 files. The color and detail in these files is absolutely beautiful. Some of the best I have ever seen.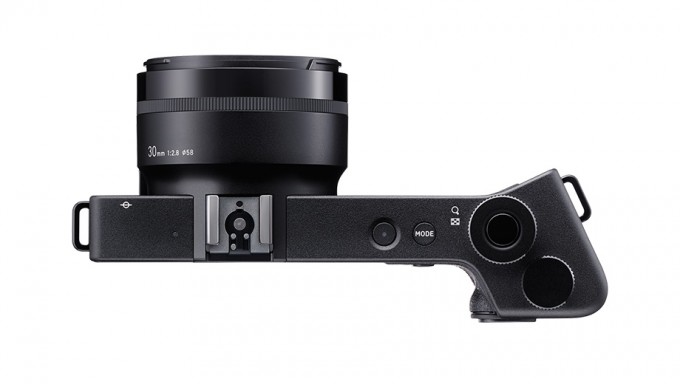 The Quattro has a unique design as well and does not look like any other camera I have seen or used. It is long, oddball and with a strange reverse grip. When I first held it I was saying "OH NO! What have they done? The grip does not feel right"!. Then after  few hours of use I was saying "This feels great! Shooting with two hands feels natural and easy".
My Quattro Video Overview
Basically, the design..while odd..is very effective for me. I have small hands but the camera fits me well and the buttons and dials are easily within reach.
Image quality is through the roof and when browsing over images I took, which were mainly quick snapshots, I was continually blown away by the complete lack of adjusting the photos. No need for changing or adjusting color, no need to sharpen, no need to fix exposure and no need to change ANYTHING. Out of camera JPEGS were just so pleasing with a rich file and crisp 3D feeling images. The Quattro, IMO, offers the most pleasing IQ from any DP camera to date though I have found the Dynamic Range to be on the lower side when compared to other cameras like the E-M1, A7, etc. When you blow a highlight you will not be able to bring back the detail if it is severely blown.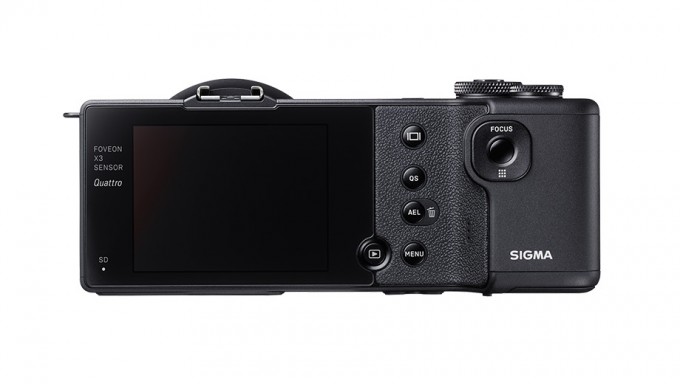 The lens is a 30mm f/2.8 that gives us the equivalent of a 40mm 2.8 with the APS-C sized sensor. The lens is sharp and with great color and rendering. The Bokeh is smooth and pleasing and there is plenty of detail to be found here. No complaints on the lens at all.
Build quality is also fantastic and a step up from the previous versions. It feels solid and well made but I do have one major complaint. I feel it is a big one. The door that houses the SD card is not a door at all but a rubber flap that has to be pulled out and moved to the side to access the SD card. Over time this rubber will break off and this will mean that the SD card compartment will be exposed to the elements of dust, dirt and moisture. Horrible design on the SD card part. Sigma should actually fix this in the current production and replace it with a legit door. Not sure who designed that or who approved of it but it is the worst design SD card compartment cover I have seen.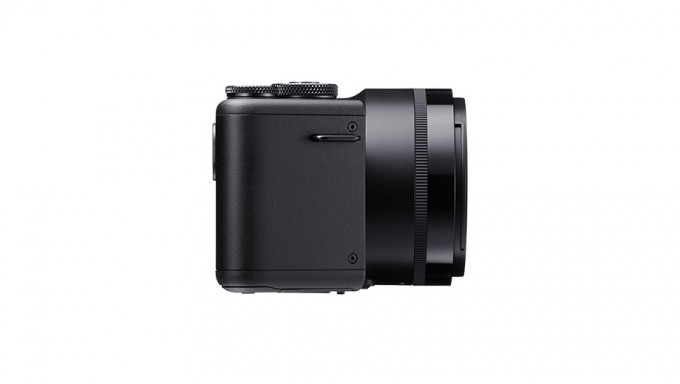 The Sigma is also missing any kind of EVF or OVF and the LCD does not tilt or swivel. If Sigma would have added these two things they would have had a serious camera that would be tough to pass up for those who love their image quality. The brand spanking new Foveon X3 Quattro direct image sensor is quite a bit different from the previous Foveon sensor due to a new top layer with a higher res. This should now give more detailed results with faster image processing and overall speed. So Sigma has reworked their sensor tech and the 29MP Quattro is said to give the results and resolution of a 39 MP normal sensor. Pretty cool.
Here is what Sigma says about their creation:
"Unique and without peer among image sensors, the Foveon direct image sensor is similar to traditional color film in that its multiple layers capture all of the information that visible light transmits. Vertical color separation technology produces incredibly rich color gradations, which in turn make possible texture and expressive power that are immediately apparent to the eye. Even when you are photographing an object with a single color, the sensor captures the full gradation perfectly, with no discordant jumps between lighter and darker areas. Proof that capturing color accurately one pixel at a time really makes a difference, these perfect gradations are at the heart of what we call "full-bodied image quality."
While delivering this rich, colorful, ultra-high resolution that optimally replicates what you see in the real world, the new dp offers image files of a reasonable size in an easy-to-process format. To achieve this combination, we thoroughly rethought and redesigned every aspect of the camera, including the sensor, engine, lens, body, and interior layout. The result is a camera that carries on the dp tradition and gives you unprecedented image quality.
To a radical degree, the new-generation dp series embodies SIGMA's philosophy of creating cameras that produce works of art. Featuring the highest level of fundamental performance, this series unites artistic expression and daily experience as no other cameras can."
As it stands, the camera produces some of the most gorgeous colors and files I have seen…comparable to real medium format files but are the weaknesses enough to put you off from buying it? Let us take a look at everything in a little bit more detail.
My son Brandon and my Nephew John while visiting the domes of Casa Grande, AZ. Sigma Sp2 Quattro at 2.8. This is from RAW. Click it for larger!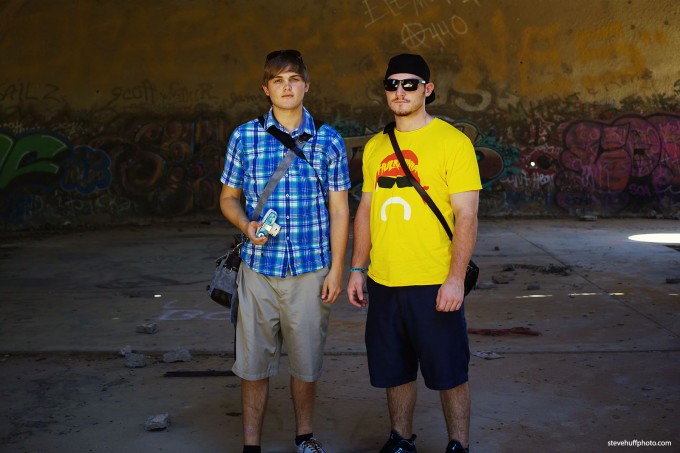 The Auto Focus speed of the Quattro
With the DP2 Merrill the AF speed is what killed it for me. Even the write times to the card were horrible. I wanted to love the DP2 Merrill and buy one as I started to get addicted to the image quality. At the end of the day I could not do it as when it launched it was $999 and for me to spend a grand I need a camera that will not frustrate the hell out of me to get a shot. The DP2 Merrill with its quirks and annoyances put me off from buying one, even at the current price of $699. It is just too slow and doesn't feel right in the hand to me. You can read my review of that camera HERE.
With the Quattro I had hoped that Sigma improved the Auto Focus speed. If not, it would be the same thing for me and the design would not have saved it.
After shooting the Quattro in many different conditions I have found the AF to be much better this time around but still on the slow side of the tracks. It will not compete in AF speed with the Olympus E-M1 or E-P5, the Fuji X-T1 or the Nikon 1 series. It is nowhere near DSLR Focus speeds either, but it is much better than the old DP2 Merrill. The camera is full of flaws but IQ is not one of them.
When shooting in decent light it is quick enough to get a grab shot though not fast enough to catch a super quick moment. Even with the speed increase, which also is seen in write times, it does not even come close to making the Quattro any sort of action camera. I still say that this camera is best for static subjects. Portraits, scenes, landscapes, urban decay, etc. This is where the camera will excel. I have found the images to have a medium format feel in color and details. In fact, the IQ is so special with this camera that I feel the speed increases seen, while still slow, make the camera worth a purchase for those who value superb color and IQ. For portraits this camera just gets it right and if used from ISO 100-800 you will not be let down by the IQ. If coming from a Merrill of even older DP2 you will find the speed increases very welcome indeed. Just do not expect a speed demon, as it is in NO WAY a speedy camera in operation.
The next three images..all OOC JPEG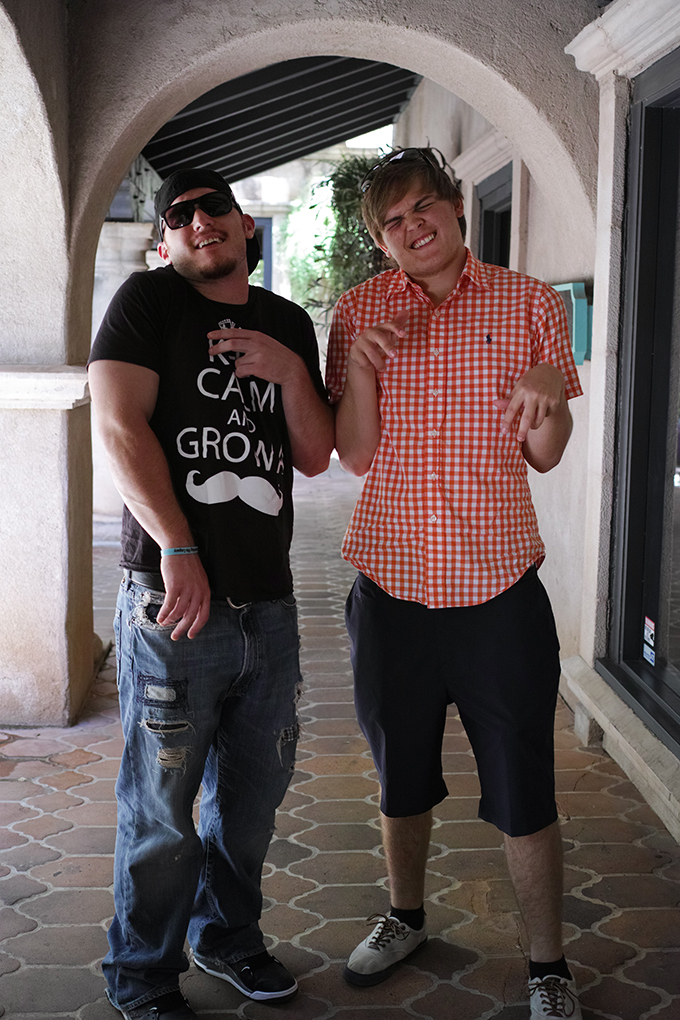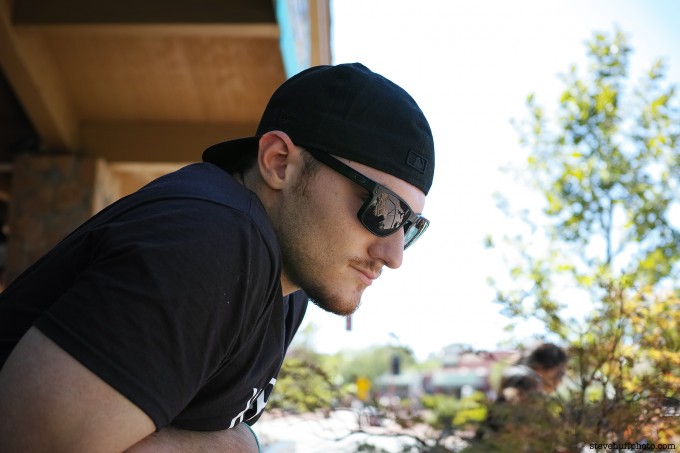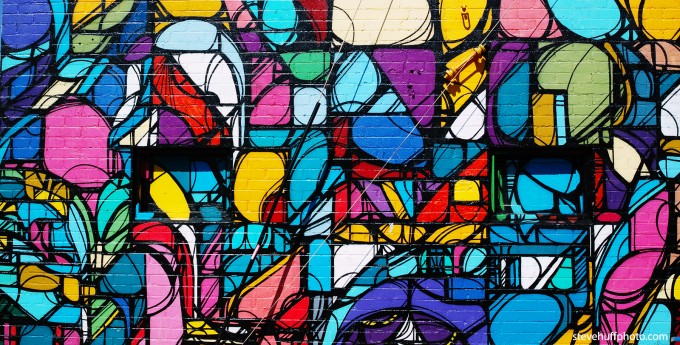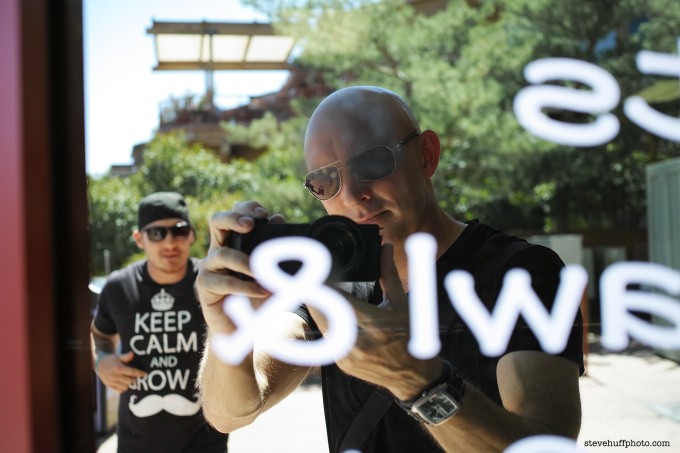 What the DP2 Quattro is missing, in my opinion. 
While I have been enjoying my time with the little Quattro I have been wishing that it has a few things that it does not, and if it did, it would make it complete IMO. For one, I love the fact that it is so simple. It is a device built for one thing, all out image quality without any stress of color, sharpness or quality. In this regard, it just works. Image after image, even of plain old mundane subjects looked superb, reminding me of the old Leica M9 in many ways with the crisp yet pleasing details and slide like film color. Add in some medium format smoothness and you have a camera that REALLY delivers in the IQ department. I know I said this already but for me, the IQ is almost worth the asking price alone here. Add in the funky design (which I love) and the ease of use and you have a real camera that photo geeks and enthusiasts will really enjoy when shooting in good light.
But the DP2 is not perfect, far from it.
For starters, there is no EVF  here. An EVF embedded into the body would have just added so much to the experience. When out in bright light the LCD gets hard to see and framing your shot is basically not possible. It turns into a guessing game for everything. An EVF would have solved this and made it more enjoyable to shoot. Sigma is releasing an OVF (Optical View Finder) for the Quattro but there are issues to using an OVF with a digital camera.  For starters, let's say you shot with the LCD off (which is as easy as a button press away) and wanted to frame with the OVF. You will not get an exact framing nor will you know where the camera focused. If you want precise focus you will need to use the LCD. An EVF would have been perfect.
Also, the LCD does not swivel and while I appreciate this being done to keep clean lines and save on thickness, it hurts the usability because without the EVF or a tilt LCD it takes away points for versatility. Then we have the shoddy high ISO performance. I have been using the Sony A7s as my main camera for months now and have become quite spoiled with the ability to shoot anywhere and at anytime. With the DP2 Quattro forget low light interior shots or ISO above 800. After ISO 800 the noise gets nasty and even with color I would prefer to stop at ISO 400. This is one area where the Foveon sensors just have not been able to improve upon. At base ISO and up to 400 the file quality is outstanding in color or B&W. After 400-800 you will want to go B&W only, and yes, you can get good results at ISO 3200 with B&W. OOC B&W mode looks great.
So while the IQ and design is beautiful (for me and my tastes) the camera still lacks due to not having an EVF, swivel LCD and not so great high ISO performance.
With that out-of-the-way, if one wants a camera for certain subjects like portraits, landscape or scenic type of stuff then the Quattro will deliver better than almost any other camera. I feel it has better IQ than the Leica M9 that came in at $7k. From color to detail, it is stupendous. If we treat it like a "Mini Medium Format" then it is understandable  that it is lacking in many ways but up there with the best of the best in other ways.
As long as you know what you are getting with the Quattro then it is highly unlikely that you will be disappointed with it. I recently saw a YouTube video review of this camera and the guy concluded with "It's a piece of crap". I have never seen such a horrible review as the guy had no idea how to use it to its potential. The Quattro is far from a piece of crap and is highly capable when it comes to making/creating an image. From the color to the detail to the rich file. You just have to realize what it is and what it is not!
The NONO's: No action shots, no low light interior or night shots, no easy framing in harsh sun. Battery life is below average but camera comes with two of them.
The WOW's!: Gorgeous MF like IQ & color, unique design and simple menu setup. OOC JPEGS look fantastic.
There more OOC JPEGS…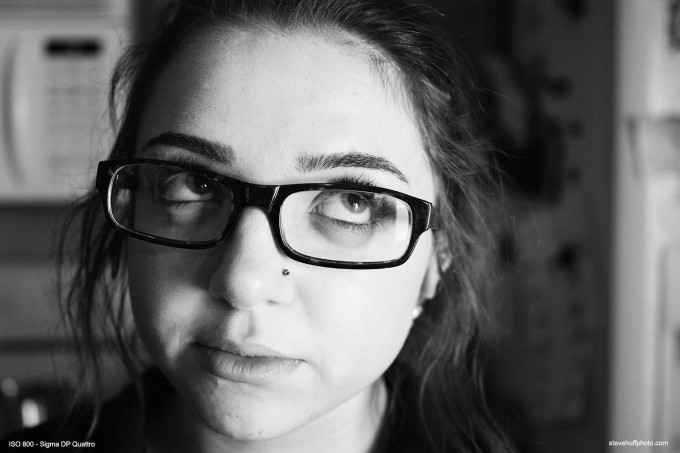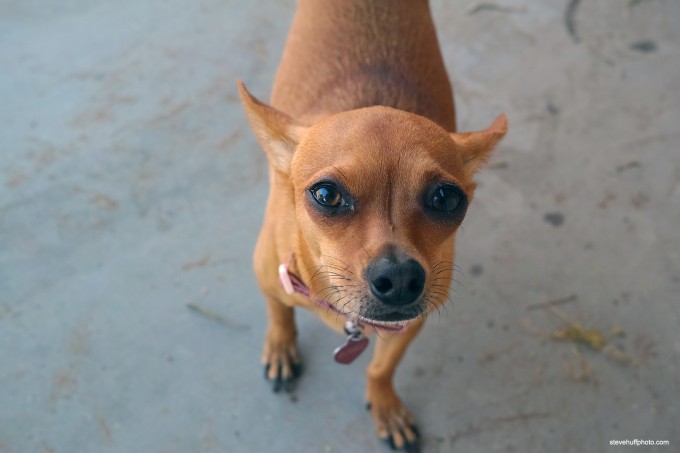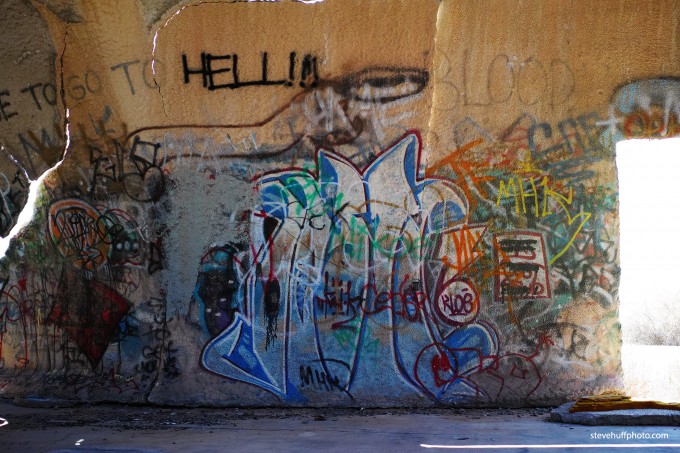 The Shooting experience with the Quattro
The DP2 Quattro, as previously stated, is a unique design. I am a HUGE fan of those companies that go outside of the box when it does to design and features. I love to see companies push the envelope and do or try things that no one else does. When I saw the design of the Quattro before it was released I was very excited about it because it was something different from the normal ho hum camera shape. I found the DP2 Merrill to have an awful body design. The Quattro, while odd at first while holding it soon becomes comfy and natural. I had zero issues using the body, holding the body or controlling the camera. The magnesium alloy body feels solid and secure and everything is top quality (besides the dumb rubber SD card cover).
Brandon getting the shot with his Diana camera. OOC JPEG. Blown highlights outside in the sun.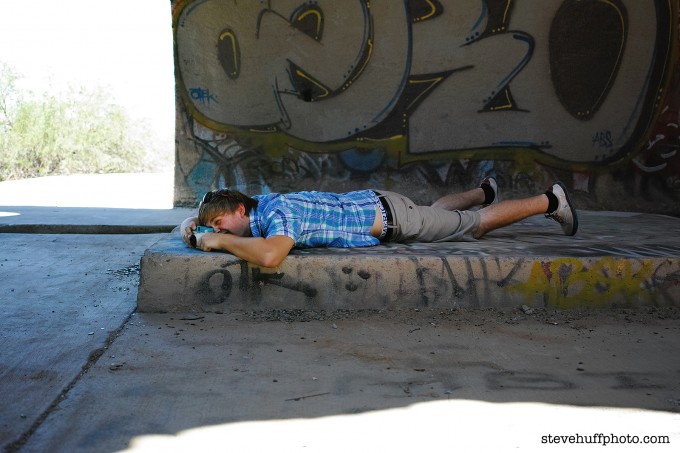 Using Auto Focus with the Quattro is a much nicer experience over the DP2 Merrill, which was borderline unusable for most situations. At least now we have a somewhat snappy AF and while it will hunt in low light, it is not bad at all. I expected worse, so it exceeded my expectations in the Auto Focus speed department. The Quattro does not do the fancy tricks that other cameras do. Video? Nope. Fancy built-in effects? Nope. No panorama, no smile detect, etc. It is a simple camera with a simple design and button layout.
The Menu system is superb. Clean, elegant and easy to browse. I wish all were like this. It reminds me of a Leica menu in its simplicity and the quick menu is so clean, so easy to navigate and make changes. I love it.
When I washout shooting with the DP2 Quattro I always loved taking it out of my bag to shoot and I even had a few people ask me what it was I was taking pictures with. It is a conversation starter and stare getter for sure, so forget about being stealth with the Quattro. Never once did I have an issue with anything and it always delivered the goods. I had a wonderful time shooting with it unlike the previous DP2 Merrill.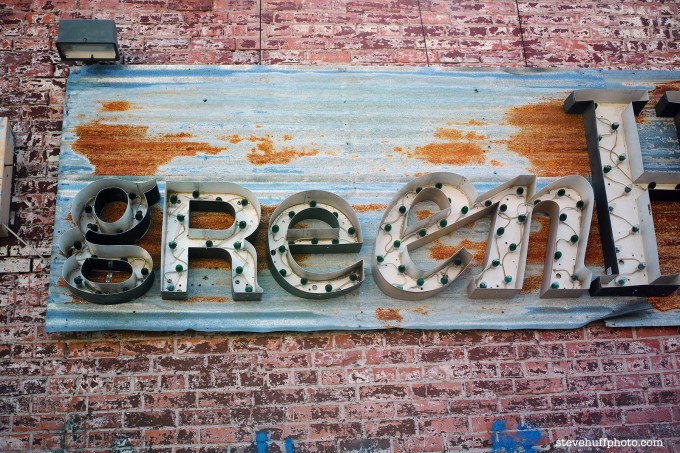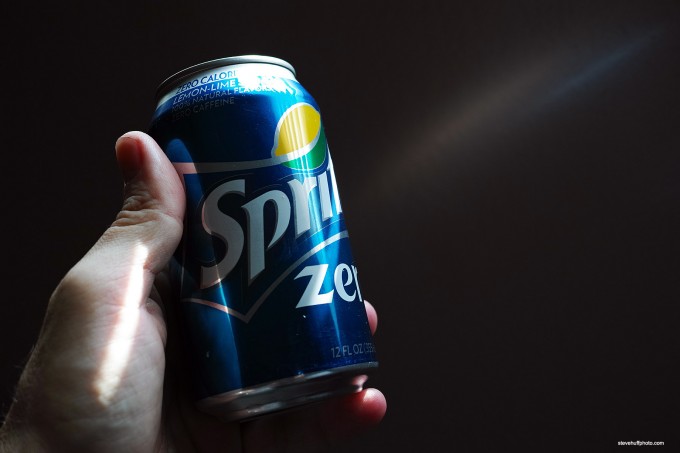 It's all in the details
Even when shooting JPEG you can see the immense detail in the image. Below are three images with 100% crops embedded. You must click the image to see it with the crop. Remember, these are from JPEG!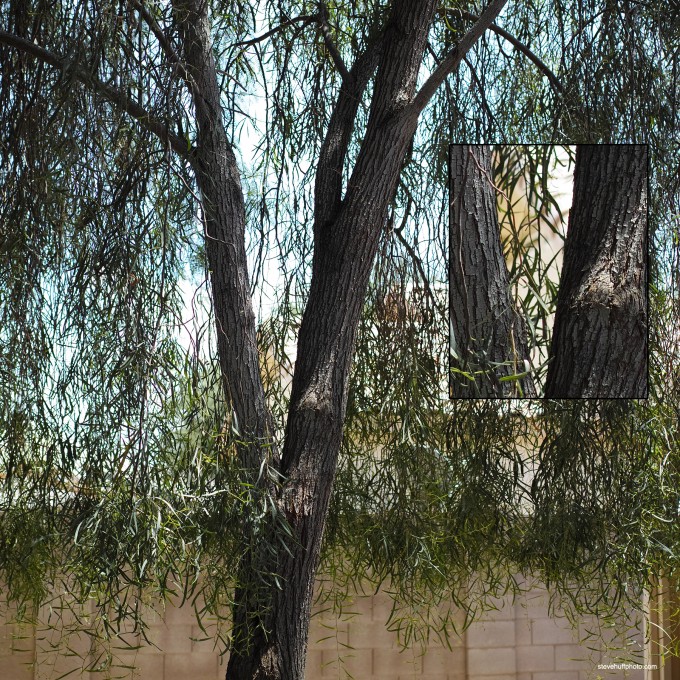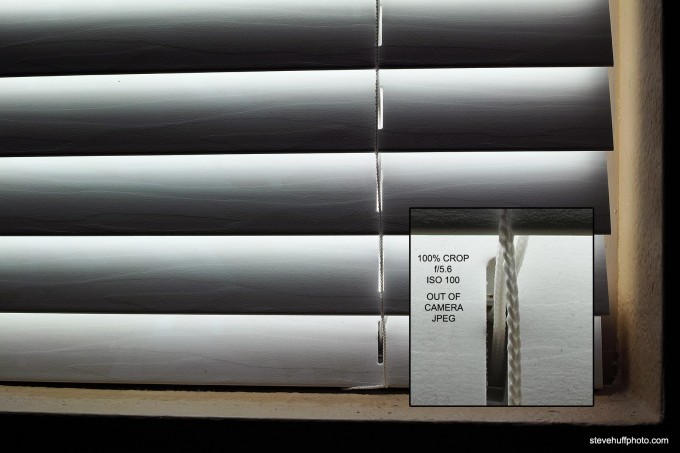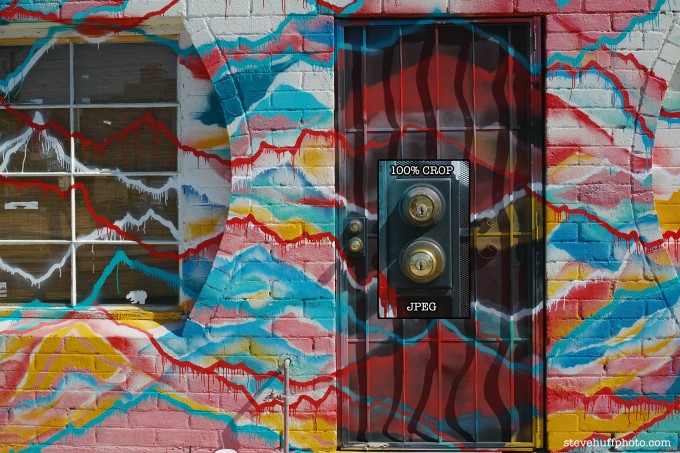 High ISO Test and Crops
The Sigma DP2 Quattro, or any DP camera for that matter is NOT a camera made for low light shooting. In fact, for best IQ keep this camera set to ISO 100-400 and no more than that. Yes, very low on the ISO scale but there are always trade offs as there are no perfect cameras. The DP2 Quattro is a camera to pull out of the bag when there is good light available. Then it will reward you with beautiful colors and results.
I am posting a few high ISO files below starting with base ISO 100. I them move on to 400, 800. 1600, 3200 and 6400. The best are 100 and 400 but see for yourself. Once you get to ISO 1600 problems start to creep in including odd color shifts and reduced DR. Stick from 100-800 and you will be just fine.
For best viewing experience, right-click and open each image in a new window. These are full size files from the camera, OOC JPEG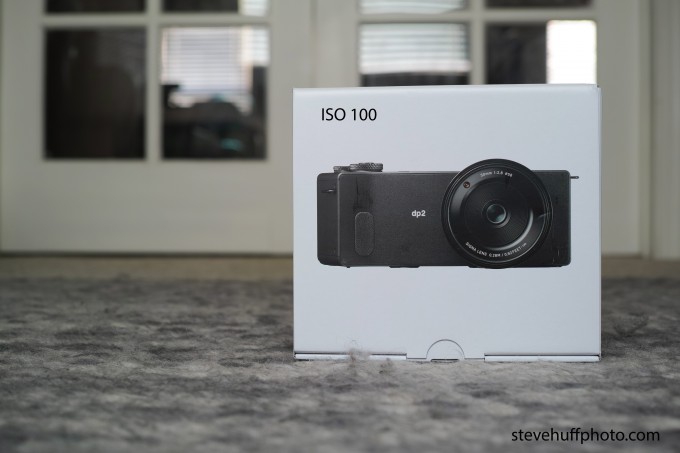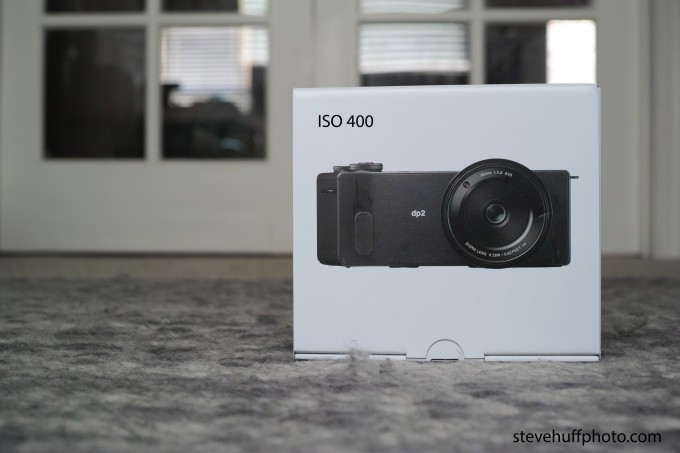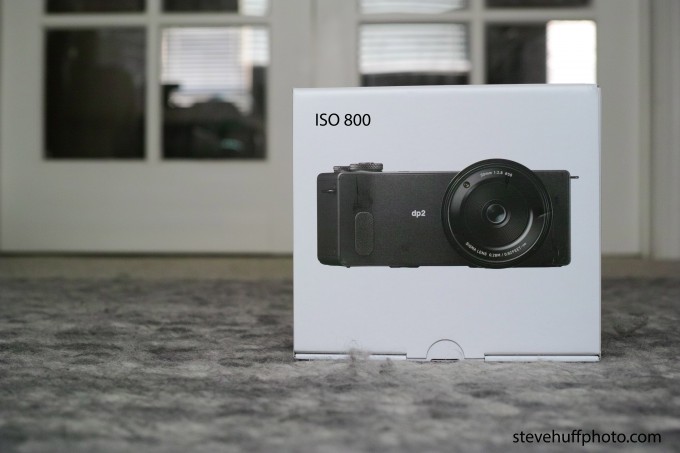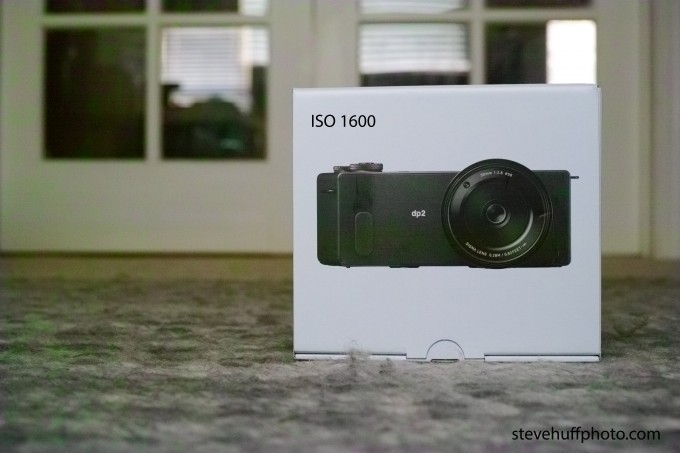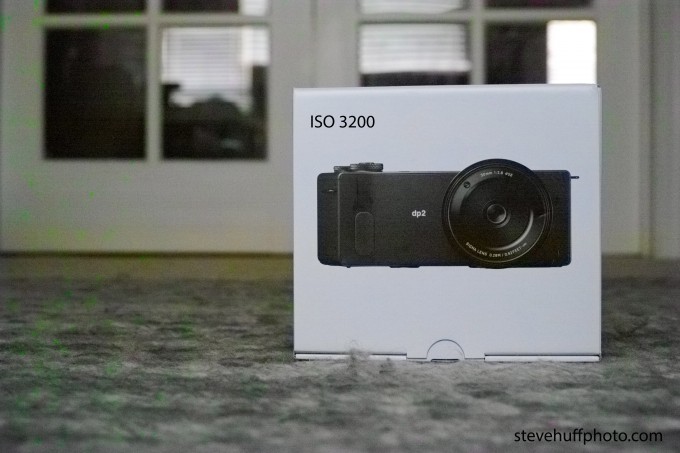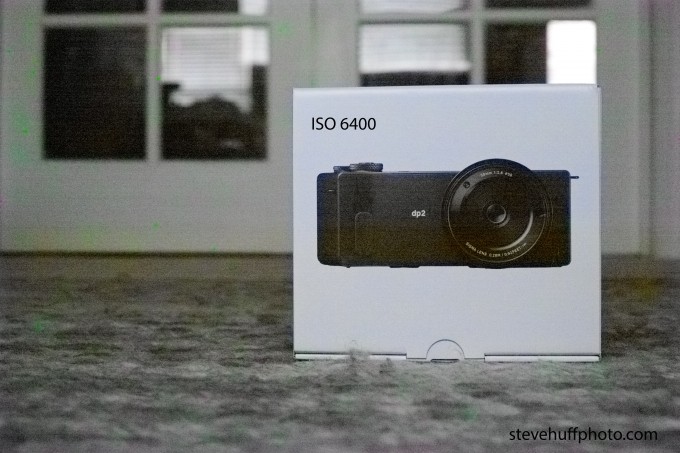 JPEG vs RAW comparison
I have found that shooting the Quattro in JPEG  to be quite good. In fact, with all of the hassles of processing the RAW files of the DP2 Quattro I would just shoot JPEG for 95% of what I shoot. If I was shooting something very special that I was going to print large t hen I would process the RAW file for sure. Below are two images, one out of camera JPEG and one processed from RAW.
JPEG is up top, RAW underneath. Right click and open in a new window to see the files in their full size.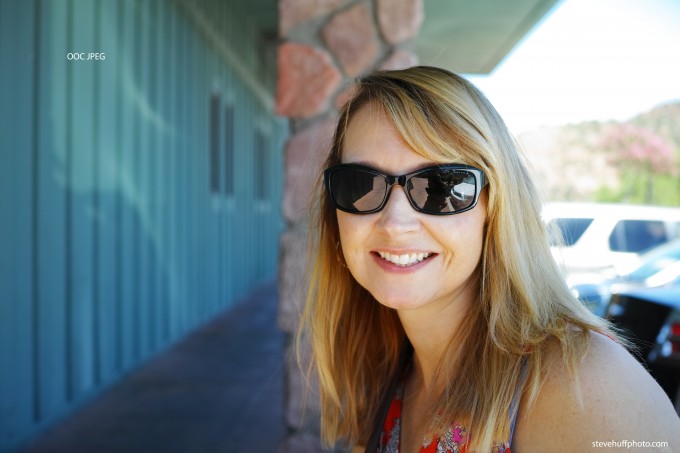 Pros and Cons
Pros
Outstanding Medium Format image quality!
Unique design and shape that works well for my hands
Conversation starter
Detail, color and 3D feel is all here
Camera ships with two batteries and full charger
30mm f/2.8 lens is sharp corner to corner
Sigma's best DP to date
Faster Af and processing over previous DP cameras
Great JPEG engine
Super JPEG size:  7,680×5,120
Superb for B&W shooting
OVF is available for those that want one
Good Dynamic Range up to ISO 800
Menu system is simple, clean and elegant
Most Unique camera of 2014!
IQ puts most other cameras to shame…really.
Cons
Still slow to AF compared to other (non DP) cameras
No swivel LCD
Must get exposure correct as it is tough to recover highlights
SD Card rubber "door" will break eventually
No kind of EVF even possible
Shape may be trouble for some
Battery life is not the best, sucks down quick.
Fixed lens means only 40mm equivalent
Limited ISO use, best from 100-400
Dynamic Range suffers after ISO 800+
RAW files can only be opened and processed by Sigma Software, which is SLOW as molasses.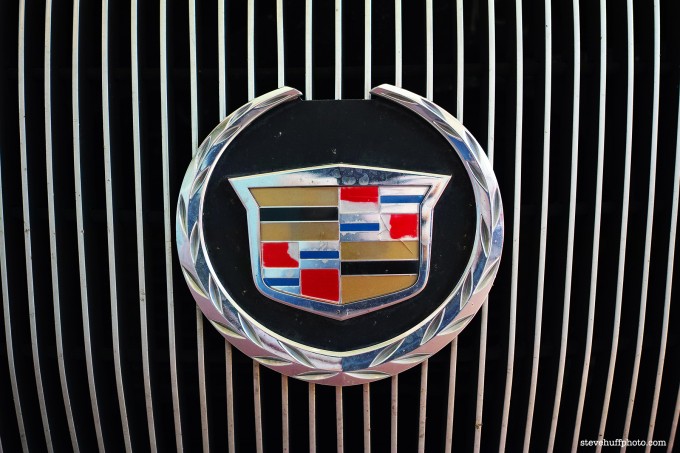 Who is this camera for?
The Sigma DP2 Quattro is a camera for camera pros, enthusiasts, and hobbyists. It is not a P&S for a new camera buyer or for someone without any knowledge of how a camera works. It is for those who crave detail, rich color and unreal micro contrast. It is for those who want a Medium Format look and feel in a camera that is much smaller and lighter, as well as cheaper. It is a camera for portraits, landscapes or still life. It is not for someone who wants to shoot running kids inside the house. No way, no how. If you shoot outdoor scenes, landscape or people and you want a camera that will deliver some of the most beautiful files you have seen, the this may be your camera. I find it works great as a 2nd camera for special situations or those moments when something like this will work for you.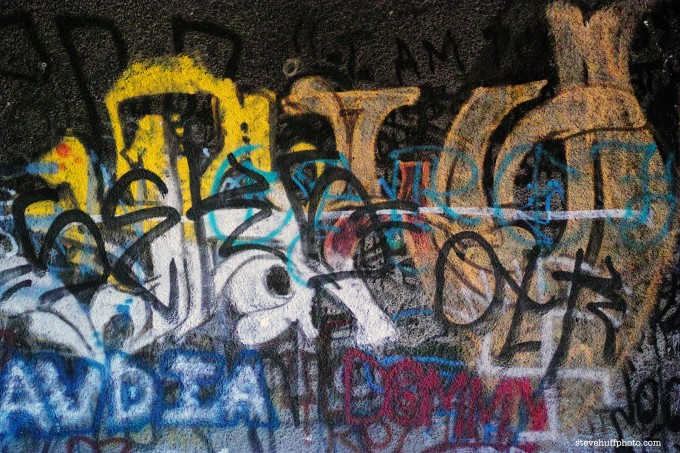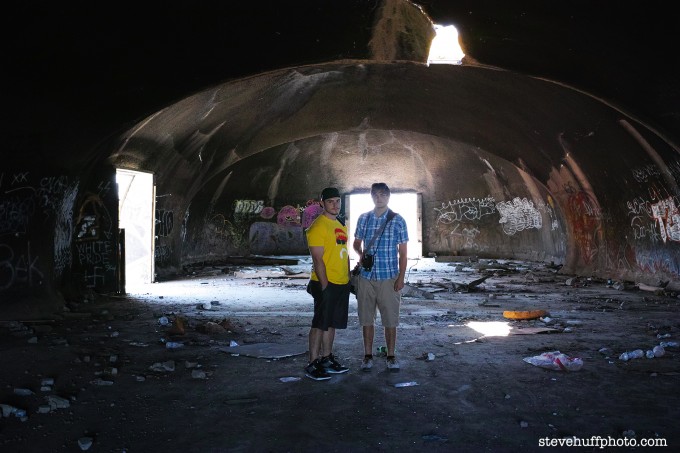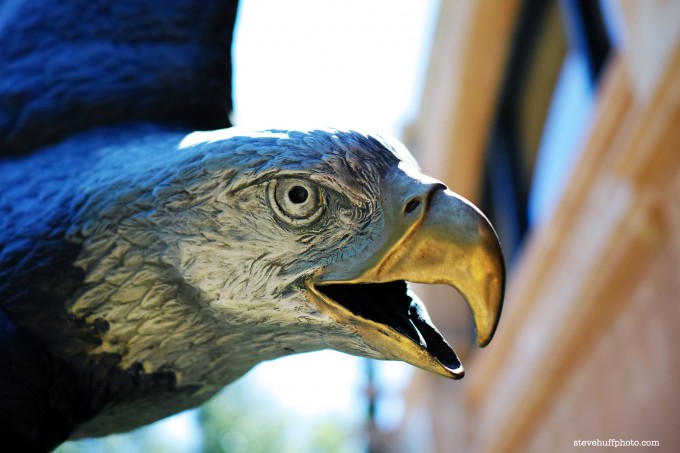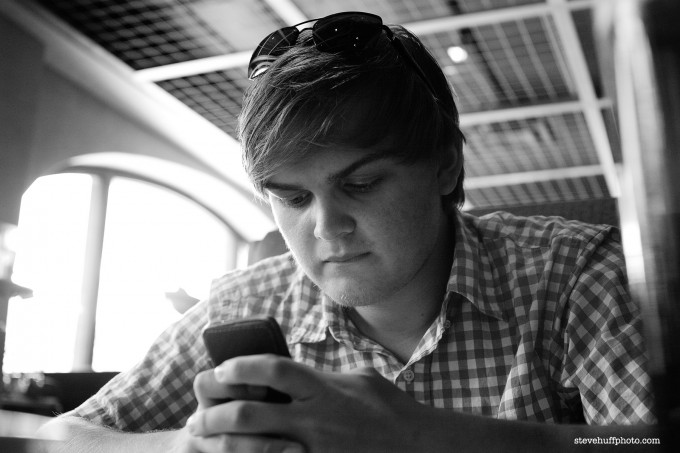 Final Word
As I sit here and think about my time with the DP2 Quattro I am extremely pleased and happy with the image quality. It exceeded every expectation and beats out some much more expensive cameras when shooting in the iSO 100-400 range. For IQ, this is one of those camera that just scream out with it. It doesn't get better in IQ even in the 3K range! It was reminding me of such cameras as the Leica M9, Sony RX1R and even a few Medium Format cameras when it comes to IQ. That is some pretty impressive company, especially when you consider that the camera sells for $999. Well under the others I mentioned.
But will the IQ be enough for most of you who are in the market for a new camera? Probably not. The Sigma DP Quattro would not make for a good "one camera" to own because it limits your shooting to daytime or good light, ISO 100-800 for color shooting and it does not offer an EVF or swivel LCD. The Battery life is tough (but it does ship with two) and the camera does not do video or the gimmicky tricks that some other cameras do so well.
The DP Quattro is about one thing and one thing only…making memories in decent light with the best quality possible in this size and format for under $1000.
The Auto Focus has improved greatly from the DP2 Merrill I tested but it is still lacking in speed when compared to other cameras. I never found it unusable or missing the shot, not at all, but again…it is only good for still shots, NOT action or moving subjects and in low light it slows down and hunts. The DP2 Quattro has the all new sensor that delivers faster speed and better performance across the board and the 29 MP Foveon sensor is said to give the same results as a standard 39MP sensor. I would not argue that point. The battery life has improved from the Merril's 50-60 shots per charge and now I can get about 120-140 shots per charge The two batteries supplied should be good for a day of shooting as long as you are not a speed demon machine gun shooter (if so, this is NOT your camera).
Shooting the Quattro is something you will either LOVE or HATE. If you can get along with the funkytown design then you will enjoy shooting with the Quattro. If you find the grip odd or off, then forget it.
Me, I love the design. I think it is the loveliest camera design of 2014.
So will I buy one? When B&H Photo sent me this camera to review I assumed I would "like" it but not "love" it. Well, I fell hard for the special image quality which does have some magic embedded in it. I also enjoyed the faster AF and write times and beefier design. I hate the flimsy rubber SD card "door" but overall enjoyed my time with the camera. I feel it is worth the $999 if you are after IQ for landscapes or portraits and as a 2nd camera for those times when you want the Foveon Look. So I have to ask myself if I would use it enough. I have a Leica, I have a Sony A7s and still have an Olympus E-M1 lying around. Do I need this one? NO, not at all. Do I want it? Sure, I would love to own it just for the IQ, color and design. I feel one day this camera will sit in a museum for its unique yet oddball design! It may be a flop sales wise but it sure is unique 😉
So would I buy one? Yes indeed, if I had the spare $1k to spend, without hesitation. If I can save some cash I may just go for it. I passed on all previous DP models but this one is my favorite without question. I can not image ANYONE being disappointed with the image quality. Just beware that you will need light because after ISO 400 or 800 the IQ degrades fast.
I would love to test this camera and the upcoming DP1 (28mm equivalent)  during my upcoming Southwest workshop as it would create some breathtaking images I am sure. I may have to buy one just for that trip 🙂
WHEN YOU SIT AND THINK ABOUT IT…the Sigma DP Quattro beats the Leica M 240, Sony A7 and others for Image Quality, has Auto Focus (the Leica does not) and comes in at $6k less (than the Leica) but includes a lens where the Leica does not. When you look at it in this way then it is a no brainer and worth the cost if you value high image quality above all. Just be ready for what this camera does NOT do well (low light, action, etc).
Overall it gets a recommendation from me, and a high one..but only if your main concern is image quality and you do not need a camera for low light or for fast moving subjects.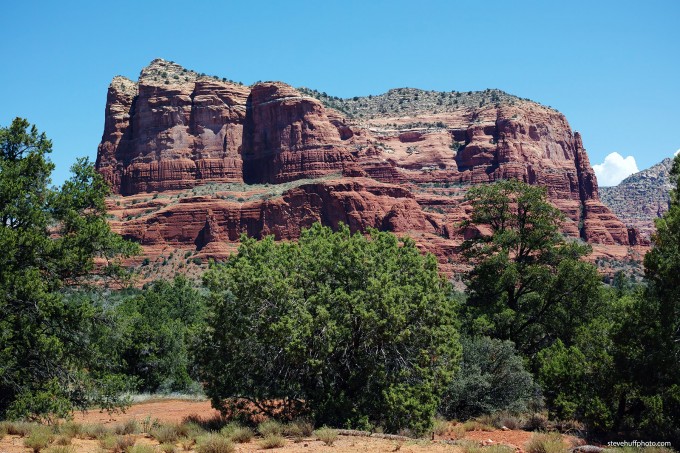 Where to Buy
The Sigma DP2 Quattro is available at the links below from my recommended dealers:
B&H Photo – You can see or buy the Dp2 Quattro at B&H Photo HERE
Amazon – Buy the Quattro at Amazon by using my link HERE
Outside the USA? Use my Amazon UK, Germany and Canada links HERE.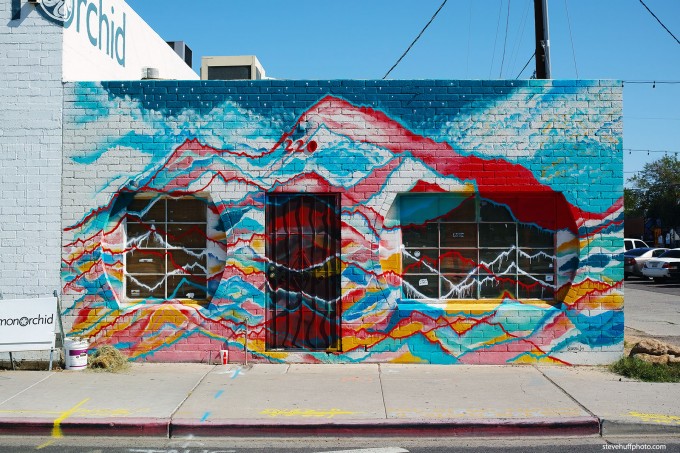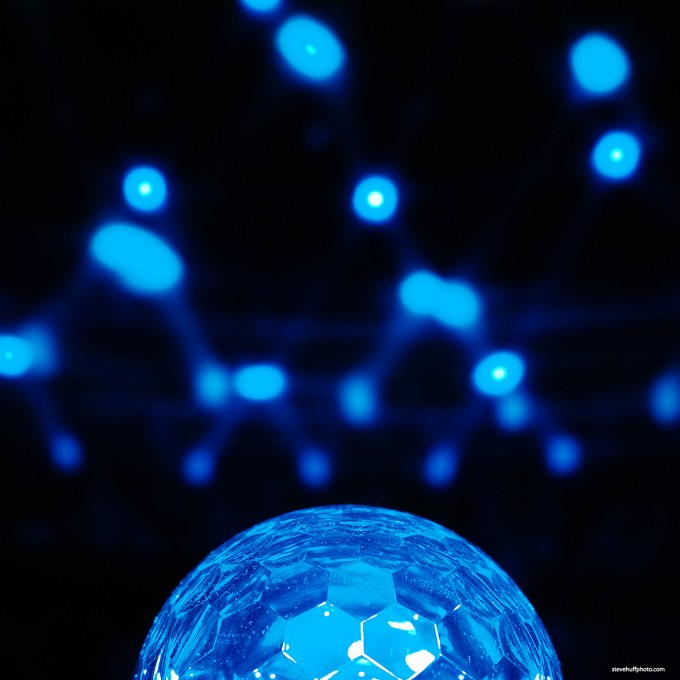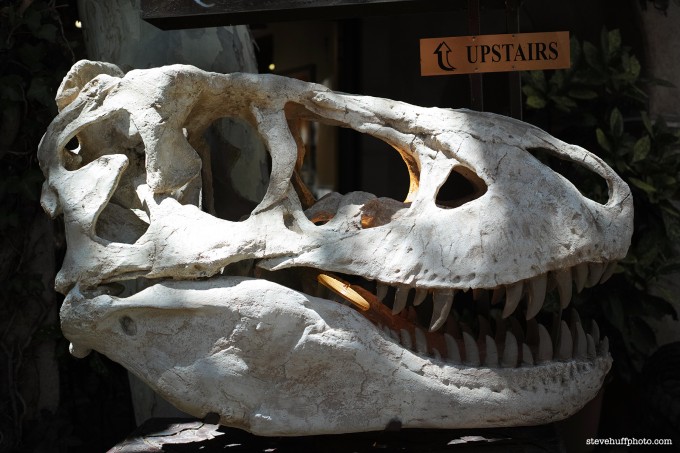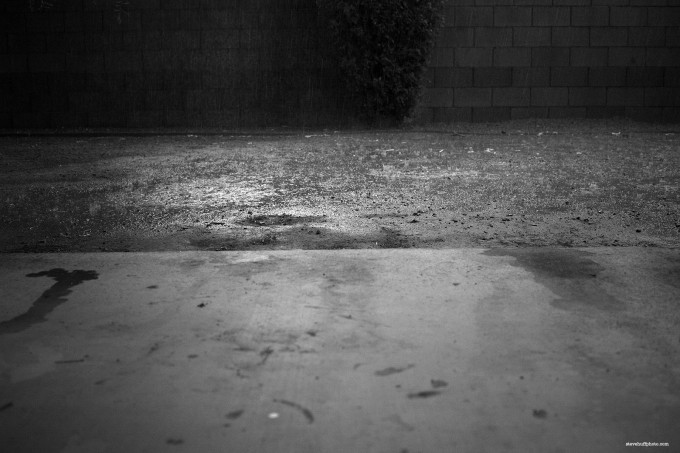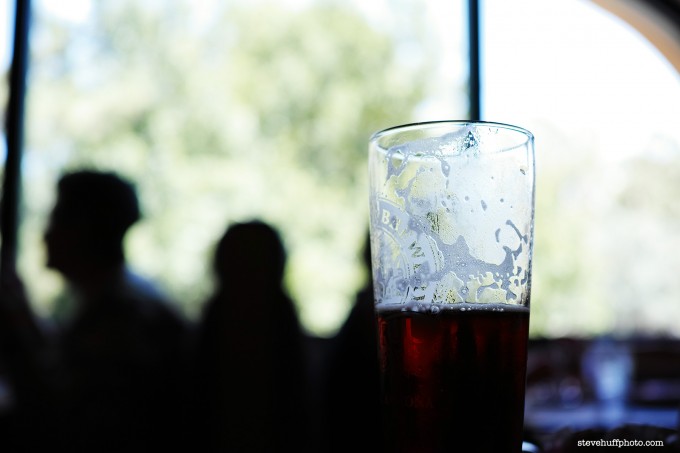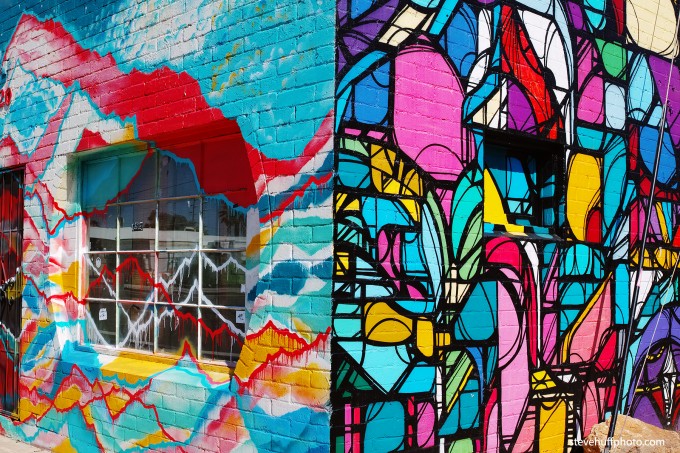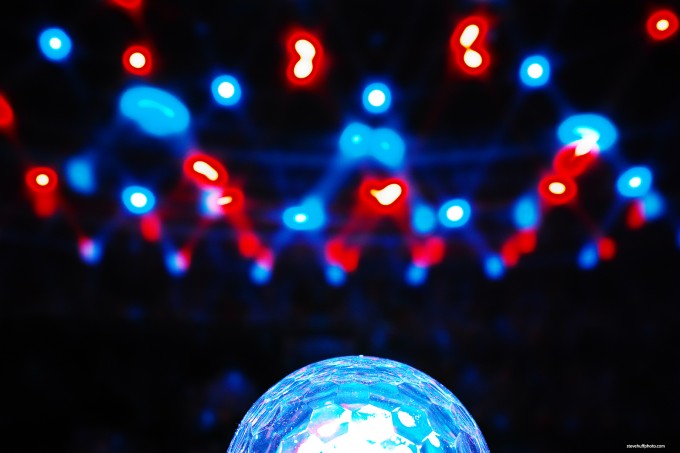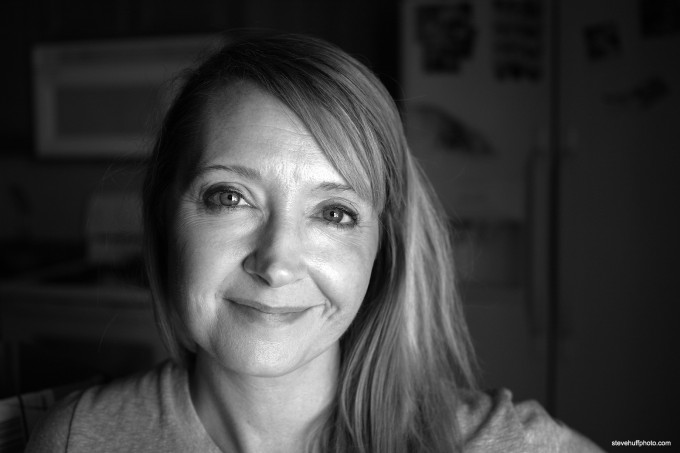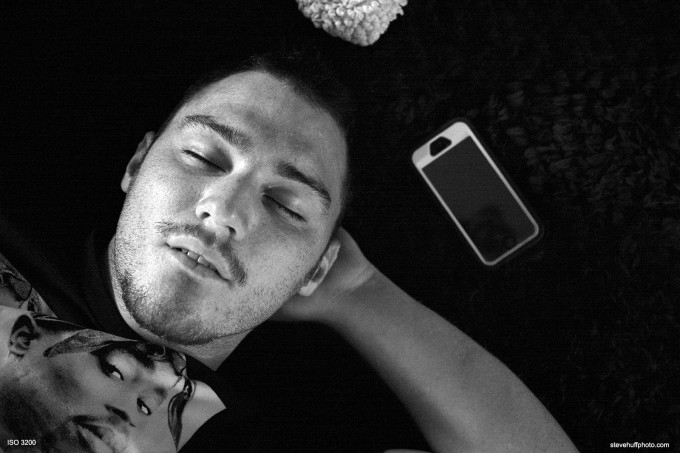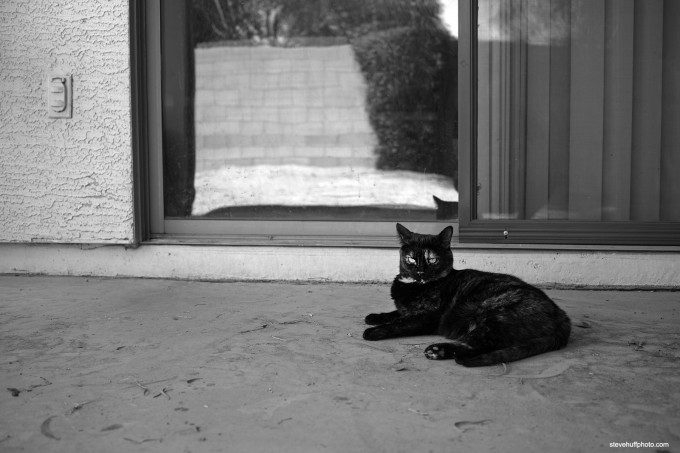 PLEASE! I NEED YOUR HELP TO KEEP THIS WEBSITE RUNNING, IT IS SO EASY AND FREEE for you to HELP OUT!
Hello to all! For the past 5 years I have been running this website and it has grown to beyond my wildest dreams. Some days this very website has over 200,000 visitors and because of this I need and use superfast web servers to host the site. Running this site costs quite a bit of cash every single month and on top of that, I work full-time 60+ hours a week on it each and every single day of the week (I received 200-300 emails a DAY). Because of this, I need YOUR help to cover my costs for this free information that is provided on a daily basis.
To help out it is simple. 
If you ever decide to make a purchase from B&H Photo or Amazon
, for ANYTHING, even diapers..you can help me without spending a penny to do so. If you use my links to make your purchase (when you click a link here and it takes you to B&H or Amazon, that is using my links as once there you can buy anything and I will get a teeny small credit) you will in turn be helping this site to keep on going and keep on growing.
Not only do I spend money on fast hosting but I also spend it on cameras to buy to review, lenses to review, bags to review, gas and travel, and a slew of other things. You would be amazed at what it costs me just to maintain this website. Many times I give away these items in contests to help give back you all of YOU.
So all I ask is that if you find the free info on this website useful AND you ever need to make a purchase at B&H Photo or Amazon, just use the links below. You can even bookmark the Amazon link and use it anytime you buy something. It costs you nothing extra but will provide me and this site with a dollar or two to keep on trucking along.
AMAZON LINK (you can bookmark this one)
B&H PHOTO LINK – (not bookmark able) Can also use my search bar on the right side or links within reviews, anytime.
Outside of the USA? Use my worldwide Amazon links HERE!
You can also follow me on Facebook, Twitter, Google + or YouTube. 😉
One other way to help is by donation. If you want to donate to this site, any amount you choose, even $5, you can do so using the paypal link HERE and enter in your donation amount. All donations help to keep this site going and growing!
 I do not charge any member fees so your donations go a long way to keeping this site loaded with useful content. Thank you!