Sony A7s – A Game Changer for Film Making
By Peter Georges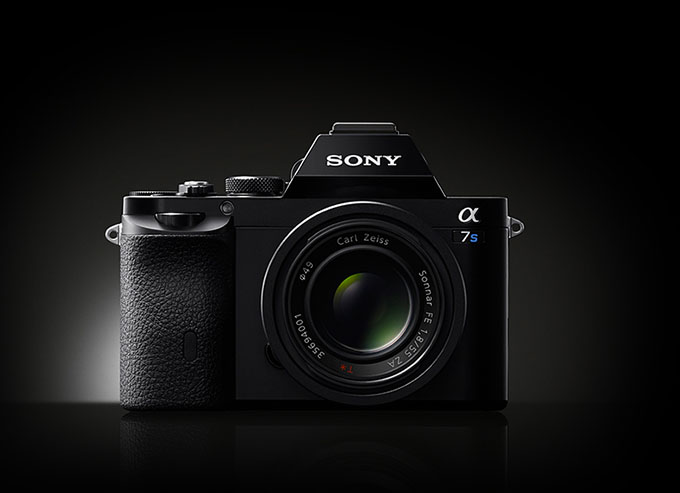 Hello Steve Huff Photo readers! I'm Peter Georges: a Sydney Wedding and Portrait Photographer. I entered the wonderful world of filming after picking up a Canon 7D and got serious about it with the 5D Mark III. Initially all was well, I thought the image quality coming from the thing was absolutely fantastic…
Absolution filmed on the 5d Mark III
But dammit we can do better than that!
I've gone through quite a few cameras including the Canon C100 and Blackmagic Cinema Camera but never quite found exactly what I needed. It was either image quality that didn't quite gel with me or a severe lack of usability. I went all the way and kitted out a full rig for the Blackmagic. It worked but I was left with a set up whereby anything I filmed had to be a huge production. I got great image quality but it killed my ability to be creative.
All I wanted to do was go out and film!! *cough* …while maintaining great image quality.
Accessible Creativity.
Reading about this amazing new A7s camera from many reviewers including Steve, I jumped right in and purchased the camera alongside a battery grip and the Zeiss 55mm FE 1.8 lens. The next night I was out filming my friend Rob and I having some ribs. He was tackling the Rib Challenge: 1kg (!!) steak, a full rack of ribs and chips. Crazy guy!
The best movie ever made about ribs filmed on the Sony A7S
By now you all know: the A7s lights up the night. In my opinion having a bright camera doesn't mean you shouldn't light your scene. It does mean that come night-time you can use cost-effective, battery-powered and portable lights to do the job. I used an Ice Light in the car and it worked wonders. Coming home I just couldn't believe how little noise there was in the images even when I hit 80,000 ISO – I didn't push it any further because the night just was not dark enough. Low light capability means low light budget ;).
The EVF is a killer feature. I can handhold the 55mm non-OSS lens and get video that to me is quite stable. Three points of contact without needing to buy loupes or any other stabilisation device! I'd say 55mm is the absolute limit for handholding. Sony/Zeiss if you're reading this: release a 24mm or 28mm f1.8 lens next!
Lastly and most importantly: no one was clued in on what I was doing. I simply asked the waitress if she wouldn't mind being in our little film and she was fine with it. I probably just looked like a tourist creating a home video with an entry level DSLR. This was the selling point to me. All that amazing image quality with the ability to film ANYWHERE is a powerful combination.
This is why I consider the A7s a game changer. It allows me to be creative. It allows me to be much more ambitious with my films while still getting the visual results I want. Now if only this camera had come out three years ago it would've saved me a lot of trouble…
Peter Georges
http://petergeorges.com.au