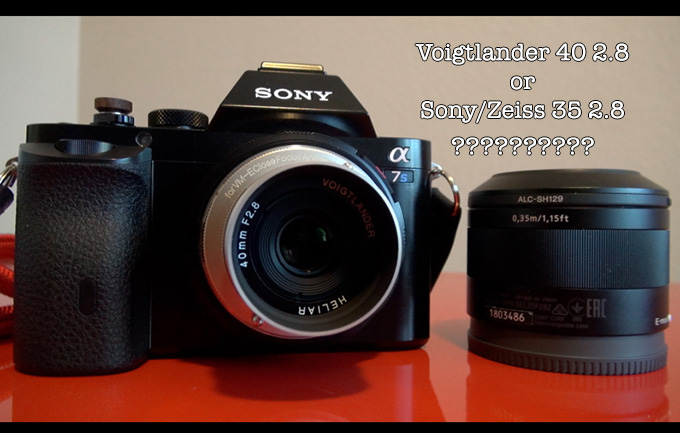 Which one? Sony Zeiss 35 2.8 FE and the Voigtlander 40 f/2.8 Heliar
HELLO TO ALL OF YOU PHOTO AND GEAR NUTS OUT THERE!
I posted a very 1st quick look at the new Voigtlander 40 2.8 Heliar a few days ago and one question was: "Why would I want this when there is already the Sony 35 2.8 Zeiss lens that has Auto Focus"?
My answer to that is that not everyone will! Some of us NEED Auto Focus and others much prefer a mechanical old school lens with a solid build, gorgeous appearance and the fact that we need to manually focus the lens! When you have an old school (but brand new like this lens is) lens on the Sony A7 series of camera, manually focusing is not only very fun, it is also a way to slow you down, take your time, calculate your shots. It is an alternative to the quick AF snaps we so often do. It will have us looking more and taking our time with the composition.
In other words, I much prefer a solid manual focus lens over an AF lens when using the A7 series. Especially M mount glass, classics and new lenses alike.
The Voigtlander 40 2.8 is TINY but hefty and solid. It has a Nickel finish and looks amazing. The sharpness? Just as sharp as the Sony/Zeiss at half the size and cost. All you miss out on is Auto Focus yet you gain small size, solid build and a much more beautiful lens to look at..as well as a $400 savings.
Below is a video I made on the two lenses with my thoughts on them and after that a quick comparison shot with full size images direct from RAW from the Sony A7S. Also in the video you will see the striking new strap from Artisan & Artist, which is their new ACAM-310 silk strap. Also, the wooden sticky shutter release from Artisan Obscura and the shiny metal buttons on the back of my A7s from rluther.com. 

This is how each lens performed on the camera, and I let the camera choose exposure for each lens to show how each lens will behave on the camera. They are similar for sure..both are sharp yet each lens made the camera expose slightly different. I also see more of a 3D look to the Voigtlander lens. Both of these were shot wide open at f/2.8. Click them for full size.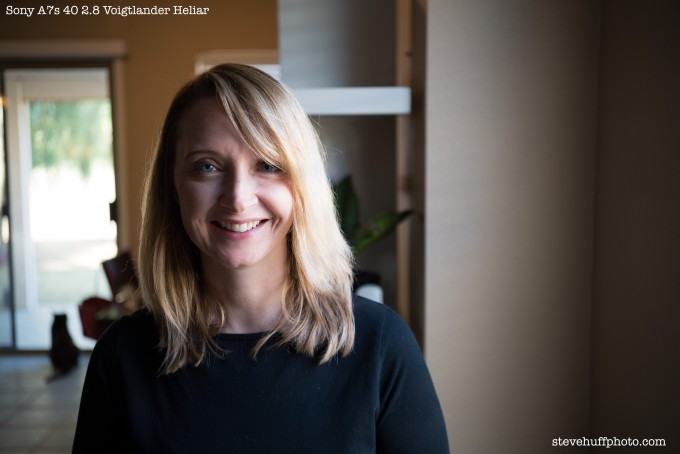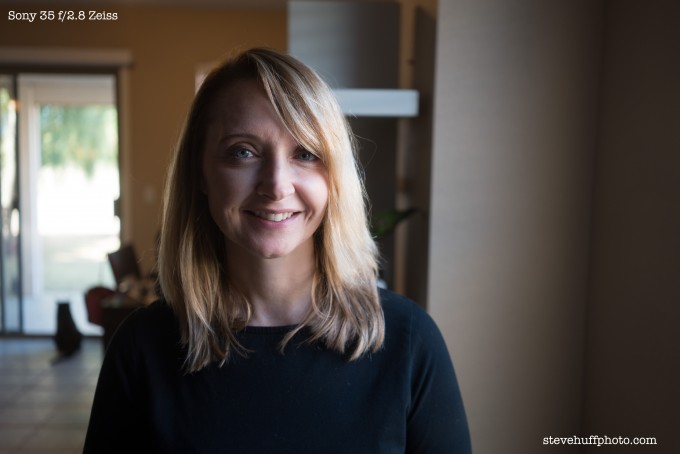 So which one is for you? That is easy..the one you feel most drawn to! Do you need AF? If so, the Sony is the one! If you prefer manual focus and some old school charm, plus a smaller and better made lens, the Voigtlander is the one to beat. 🙂
Where to Buy?
You can order the Voigtlander 40 2.8 at cameraquest.com HERE
You can order the Sony/Zeiss 35 2.8 at Amazon HERE
You can order the cool all wood sticky shutter release at Artisan Obscura HERE
You can order the Shiny Buttons or read about them HERE