Quick 1st Look: Voigtlander 40/2.8 Aspherical Heliar for Sony E-Mount!
My Sony A7s with the brand new Artisan & Artist ACAM-310 Red Silk Strap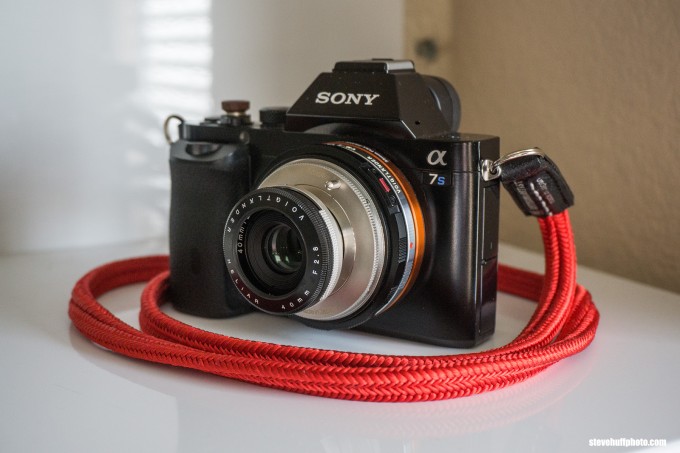 Yesterday another new lens arrived via the wonderful mailwoman who delivers so much gear here she had to ask me what it is I do for a living 🙂 The new Voigtlander 40mm F/2.8 Heliar Aspherical lens is a beauty, especially on the A7 series of cameras. It is small, collapsible, solid and made to a high standard. But this lens is unique as it is a Leica M mount lens (Voigtlander VM) but can not be used on a Leica M as there would be no way to focus it. Instead it is designed to be used with Sony E Mount using the Voigtlander VM to E close focus adapter. Yep, just mount this lens to the adapter and then on to your A7 or A6000 or any E mount camera, full frame or crop sensor, and you will have a gorgeous small lens that will deliver sharp yet beautiful results.
Image below is from cameraquest.com where I received the lens from… you can see the cap, hood, etc.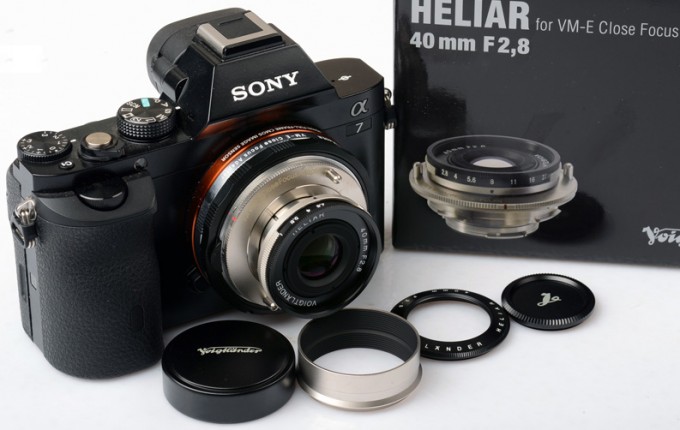 When I mounted it to my A7s it gave the camera a solid heft that I loved and in use it was very easy to focus. The color is rich, the sharpness is there without being analytical or overdone and while there is slight vignetting wide open at f/2.8, it adds to the character of the lens.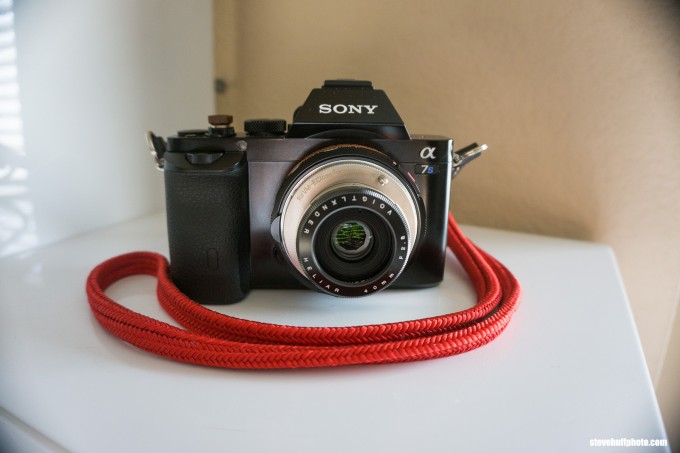 The lens comes with a cap, a hood and is collapsible on the A7 series of cameras. When collapsed it makes for a very nice compact lens. Even when extended it is compact. After only testing this lens for a brief moment yesterday after it arrived I was very impressed with the handling, build and image quality. I only snapped three shots with it so far but will be getting out this week and weekend with the lens so a full review will be on the way soon..and damn, looks like yet another lens I will want to purchase. At $400 it is a very good buy and if you have the VM to E adapter already, a no brainer. NOTE: This lens is only designed to work with the Voigtlander close focus M to E adapter but I think any adapter that is similar (close focus) will work (HAWK). Still I recommend the Voigtlander 100% for adapting M lenses to E mount. 
So if you own this adapter, which IMO is the best adapter made for converting Leica M lenses to Sony E mount, then this gorgeous lens is a MUST BUY! It gives that old school feeling, look and the rendering is quite nice.
The lens is IN STOCK now at Cameraquest at the direct link HERE. 
My full review of this lens will be up in about 10-14 days!