Leica Sale: INSTANT Cash Discounts..here is the list..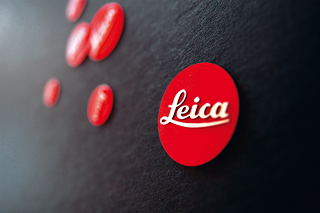 With the holidays coming even Leica is in the giving mood (sort of) – with $750 off on the Leica M 240 and $250 off of most lenses, this is a chance to save a little more on your new Leica lens purchases. Below are direct links to B&H Photo and each lens that took me over an hour to compile..by using those links to purchase anything it will help this site move on and continue 😉 So I thank anyone in advance that uses any of my links on this website.
You can also get these discounts at my other recommended Leica dealers – Ken Hansen (khpny19@aol.com), PopFlash.com, LeicaStoreMiami.com, and the Pro Shop. 
THE LEICA M 240 – $750 OFF, NOW $6500 NEW
http://www.bhphotovideo.com/c/product/893170-USA/Leica_10770_M_Digital_Camera_Black.html/BI/4399/KBID/4837/BI/4399/KBID/4837
Here is a list of Leica lenses on sale:
18 3.4 Super Elmar – $250 off
http://www.bhphotovideo.com/c/product/609382-USA/Leica_11649_18mm_f_3_8_Super_Elmar_M_Aspherical.html/BI/4399/KBID/4837
–
The 21 Super Elmar f/3.4 – $250 Off
http://www.bhphotovideo.com/c/product/798854-REG/Leica_11145_Super_Elmar_M_1_3_4_21mm_ASPH.html/BI/4399/KBID/4837
–
The 21 Summilux f/1.4 – $250 Off
http://www.bhphotovideo.com/c/product/586191-USA/Leica_11_647_21mm_f_1_4_Summilux_M_Aspherical.html/BI/4399/KBID/4837
–
The 24 Summilux f/1.4 – $250 Off
http://www.bhphotovideo.com/c/product/586206-USA/Leica_11_601_24mm_f_1_4_Summilux_M_Aspherical.html/BI/4399/KBID/4837
–
The 28 Elmarit f/2.8 – $250 Off
http://www.bhphotovideo.com/c/product/461972-USA/Leica_11606_28mm_f_2_8_Elmarit_M.html/BI/4399/KBID/4837
–
The 28 Summicron f/2 – $250 Off
http://www.bhphotovideo.com/c/product/214061-USA/Leica_11604_Summicron_M_28mm_f_2_0_Lens.html/BI/4399/KBID/4837
–
The 35 f/2.5 Summarit – $250 Off
http://www.bhphotovideo.com/c/product/520349-REG/Leica_11_643_35mm_f_2_5_Summarit_M_Manual.html/BI/4399/KBID/4837
–
The 35 Summicron f/2 – $250 Off!
http://www.bhphotovideo.com/c/product/134723-USA/Leica_11879_35mm_f_2_0_Summicron_M.html/BI/4399/KBID/4837
–
The 35 Summilux f/1.4 – $250 Off
http://www.bhphotovideo.com/c/product/720355-USA/Leica_11663_35mm_f_1_4_Summilux_M_Aspherical.html/BI/4399/KBID/4837
–
The 50 f/2.5 Summarit – $250 off!
http://www.bhphotovideo.com/c/product/520350-USA/Leica_11_644_50mm_f_2_5_Summarit_M_Manual.html/BI/4399/KBID/4837
–
The 50 f/2 Summicron Original – $250 off!
http://www.bhphotovideo.com/c/product/86059-USA/Leica_11826_50mm_f_2_0_Summicron_M.html/BI/4399/KBID/4837
–
The 50 1.4 Summilux ASPH – $250 Off
http://www.bhphotovideo.com/c/product/332585-USA/Leica_11891_50mm_f_1_4_Summilux_M.html/BI/4399/KBID/4837
–
The 50 0.95 Noctilux – $250 off
http://www.bhphotovideo.com/c/product/586190-REG/Leica_11_602_50mm_f_0_95_Noctilux_M_Aspherical.html/BI/4399/KBID/4837
–
The  75 2.5 Summarit – $250 off
http://www.bhphotovideo.com/c/product/520351-USA/Leica_11_645_75mm_f_2_5_Summarit_M_Manual.html/BI/4399/KBID/4837
–
The 75 f/2 Summicron – $250 Off
http://www.bhphotovideo.com/c/product/378040-USA/Leica_11637_75mm_f_2_0_APO_Summicron.html/BI/4399/KBID/4837
–
The 90 f/2.5 Summarit – $250 off
http://www.bhphotovideo.com/c/product/520352-USA/Leica_11_646_90mm_f_2_5_Summarit_M_Manual.html/BI/4399/KBID/4837
–
The 90 f/2 Summicron APO – $250 off
http://www.bhphotovideo.com/c/product/162726-USA/Leica_11884_90mm_f_2_0_APO_Summicron.html/BI/4399/KBID/4837
–
The 135 f/3.4 APO – $250 Off
http://www.bhphotovideo.com/c/product/162727-USA/Leica_11889_Telephoto_135mm_f_3_4_APO.html/BI/4399/KBID/4837
–
The 90 f/4 Macro – $250 off
http://www.bhphotovideo.com/c/product/1054674-REG/leica_11670_90mm_for_4_macro_elmar_m.html/BI/4399/KBID/4837
–
The Wide Angle Tri Elmar – $250 off
http://www.bhphotovideo.com/c/product/461969-USA/Leica_11626_Tri_Elmar_M_16_18_21mm_f_4_Asph.html/BI/4399/KBID/4837