Quick 1st Look video on the Sony – Zeiss 16-35 F/4 FE OSS Lens!
A few days ago Fed Ex delivered a brand new Sony 16-35 FE OSS F/4 lens and it is a beauty! While large, it is smaller than a Nikon 14-24 and just as good in the IQ department. This new lens is Sony's wide angle answer for all A7, A7r and A7s owners as it is a full frame FE mount lens of astounding quality. The color, the sharpness and the pop are here. No need for an f/2.8 lens as f/4 is fantastic and hits the sweet spot right from the get go.
I will be doing a full review of this lens with loads of samples within 1-2 weeks. For now, enjoy the 1st look video I posted on YouTube a couple of days ago as well as a couple of snapshots I took in my house this morning of my dogs sporting their new X-Mas PJ's. 🙂
ORDER THE 16-35 AT AMAZON or B&H PHOTO
I have some shots from outside that tell me this lens will be THE lens for wide angle Sony full frame E mount shooters…
BELOW: The 1st look video. This is NOT my review, this is my 1st look 🙂 Enjoy. 
–
Three snapshots taken today! Direct from camera color – Sony A7s and the lens at f/4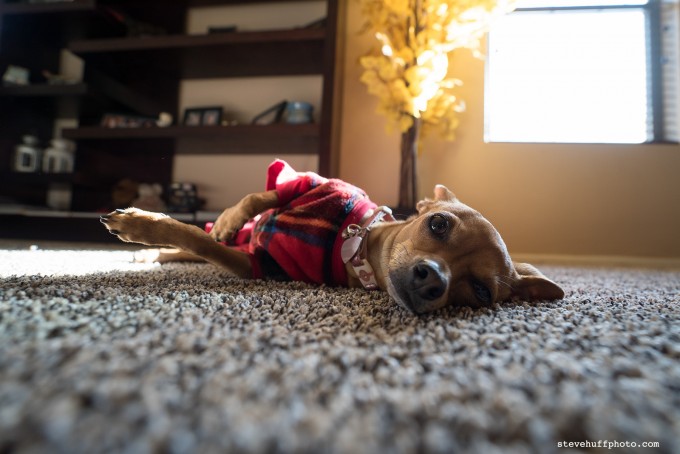 –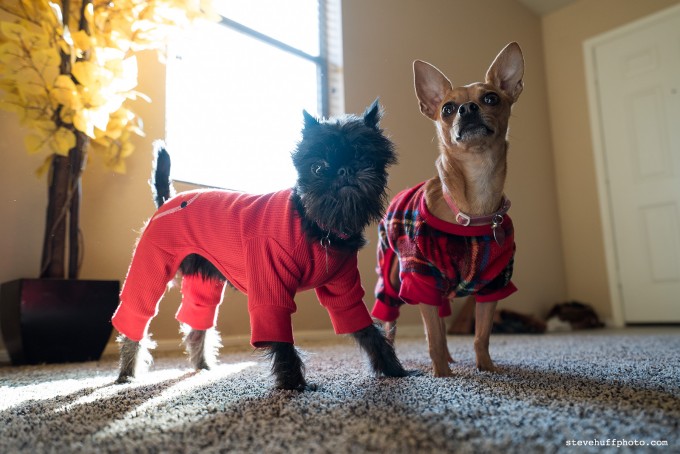 –