Did you receive your A7II? If so, send me your thoughts…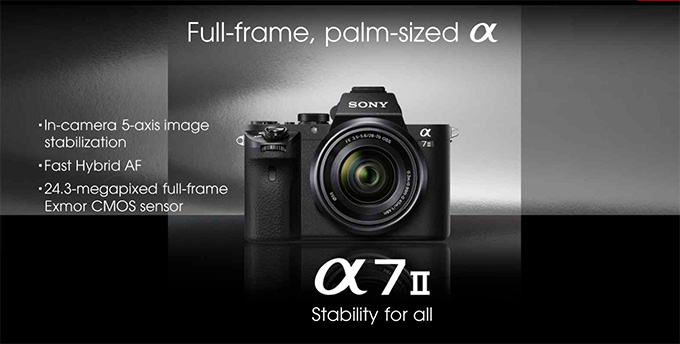 I know many of you ordered the A7II and they started shipping this week, so many of you should have one in you hands by now. I am curious as to what your thoughts are on the camera because I know what mine are. I feel it is a special camera that ticks most of my boxes from the build and feel to the 5-Axis IS to the IQ and color to the video performance. I think Sony hit it out of the park with this release, as well as on the price.
I am planning to post my full review by the end of the month and thought it would be cool to get a few opinions and image samples from the readers here to include in the review, so there is more than my opinion. I feel this would make for a really interesting review with not only my thoughts, but YOURS as well.
If you ordered and received your Sony A7II camera (or will receive it in the next week or so) and would like to write up a paragraph or two on it and share 2-3 photos from it for my big review, then send this info and images to me (JPEGs no larger than 1500 pixels wide) at steve@stevehuffphoto.com. 
Depending on how many replies I get, your images and text may end up at the end of my review in a special section called "Your thoughts on the A7II".
I think this would be great and informative to have in the review so hope to hear from a few of you!
Thanks!
Steve Huff