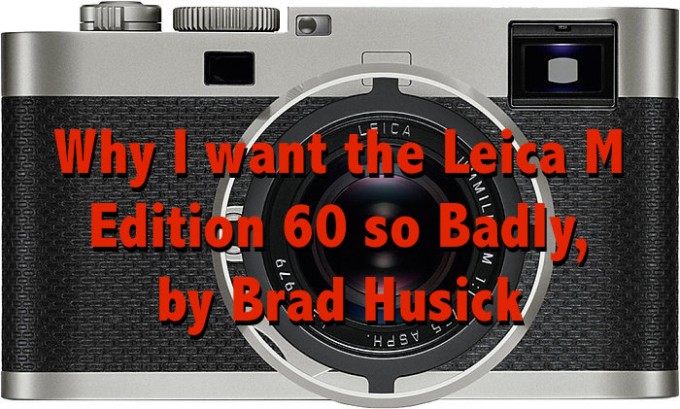 Why do I want the Leica M Edition 60 So Badly?
by Brad Husick
The other day I stopped by our new local Leica store in the Bellevue Square Mall in Bellevue, WA near Seattle. It's a lovely, large space with knowledgable people and a very nice selection of Leica gear.
One collectible they had in the store was the limited edition Leica M Edition 60 set which is comprised of a stainless steel M body with no LCD, and no other buttons on the back except an ISO dial in the place that older Leica M film bodies had their ISO / ASA dials. It shoots RAW only. In addition, the set comes with a stainless steel M 35/1.4 lens with a special hood, plus a leather half case and attached strap, as the camera body has no strap lugs whatsoever. Don't lose the case or your camera will have no carrying capability other than in your hand.
Now, I am not a 35mm focal length shooter, I am more of a 50mm guy, so I don't really get pleasure from their kit kens in this case, but I have the fortune to have the 50mm f/2 APO-Summicron, perhaps the finest 50mm lens ever made. I love this lens. It's virtually glued to my Monochrom.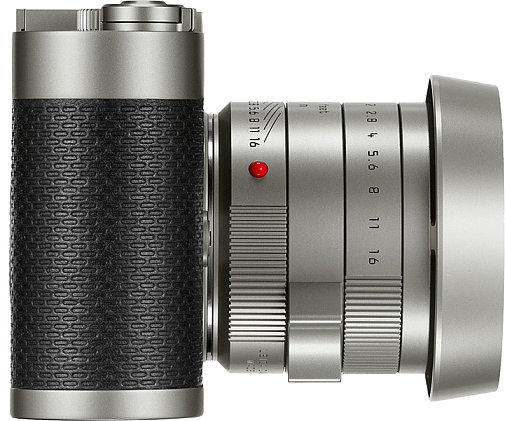 But back to the M Edition 60 camera. This is really nuts, right? No LCD, no menus, no settings, no way to review (chimp) your photos to know if you got the shot. Surely some Leica people were smoking some really good plants when they though of this one. I can hear the conversation around the conference room: "Tell you what, let's remove the LCD altogether and make them guess if they got the shot! That will be hilarious!" That's what I thought too when I first heard a rumor that this was coming. I was pretty shocked when the rumor turned out to be true.
Now several months after the launch I walk into that Leica store and just for grins I ask if I can hold it in my hands for a few supervised minutes. They say yes (I had to throw some important names of friends around to get them to take me seriously) and I pick up the camera. It's heavier than I imagined and I now understand why nearly no cameras on Earth are made from stainless steel. It's not bare metal either, it's painted a light anthracite color. It's beautiful and unique among Leica cameras before it.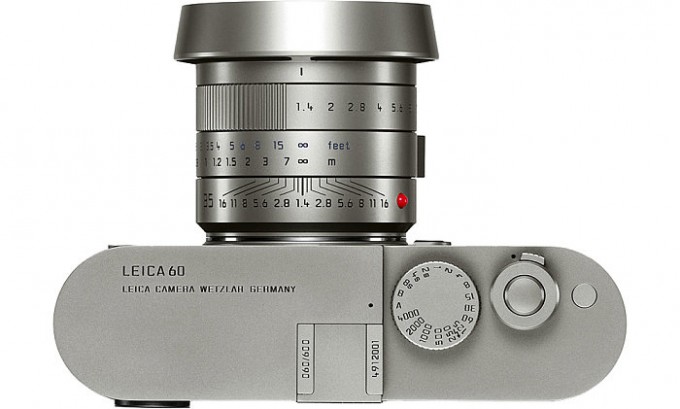 I fondle it for a minute, turning the dials and looking through the viewfinder. It's just like my M240, but there's something different, something unique about it from any digital camera I have ever held. Then it hits me. This is really just like a film camera – I will have to wait until I get home or near a computer to see the images I took. And this is the crux. Nothing stands in your way of actually capturing images. You have no choice but to keep shooting and composing and adjusting and shooting. There's no chimping, no stalling to play with settings when you should be shooting. And unlike film, there's virtually no limit to the number of exposures you can take.
Don't get me wrong, this is not a spray-and-pray experience like that of a fast DSLR when shooting sports. The M is still limited to a few frames a second in continuous mode, and I don't use that mode on M cameras. This is about taking photos and nothing else.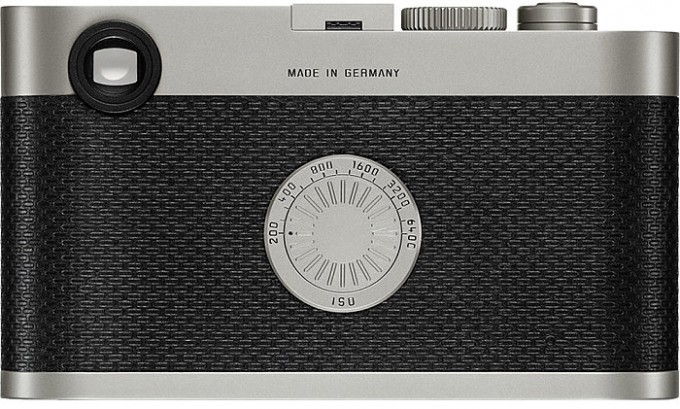 It reminds me of the renaissance I had in my photography when I got my first real digital camera, the Nikon D1. It freed me in a way that no film camera before it could have possibly done. I was now taking photos rather than worried about how many of my 36 exposures I had left in the camera.
It also reminded me of the second renaissance I had in my photography when my good friend Ed Furia told me to try shooting with a Leica M3 to experience what a rangefinder camera was. For the first time both my eyes stayed open, I could frame and anticipate inside the viewfinder, it slowed me down enough to take photos rather than snapshots and people I were shooting were not afraid of the giant SLR in their faces and they relaxed and smiled. Yes, it was totally different from shooting an SLR and I loved it. I have now owned every Leica digital M they have made except the silly limited edition cosmetic ones.
This M Edition 60 is no silly limited edition. Well, it's a little silly. Getting rid of the strap lugs is silly. Making it from stainless steel is a bit silly. Certainly the $18,500 kit price is silly in the extreme. But the IDEA of the camera, the way it functions, the way it MAKES you shoot is the opposite of silly, it's sublime. It slows you down in the best way like other rangefinder cameras do, and then it does something magical. It gets out of the way and lets you take photos like no other digital camera can do. Film cameras do this, but then you're always worried about how many frames you have left on the roll.
It's the most empowering camera ever made. If you choose to afford it either by selling all your other gear or winning the lottery. I can't sell my other gear right now, so I really hope my Pick-Six skills are at their peak. Because I want this camera BADLY. They're only making 600 so I better start buying lotto tickets.
A note to collectors: please don't buy this camera and put it on a shelf gathering dust as some kind of investment. If you're fortunate enough to get one, please use it to make wonderful images and share them with the rest of us.
Brad