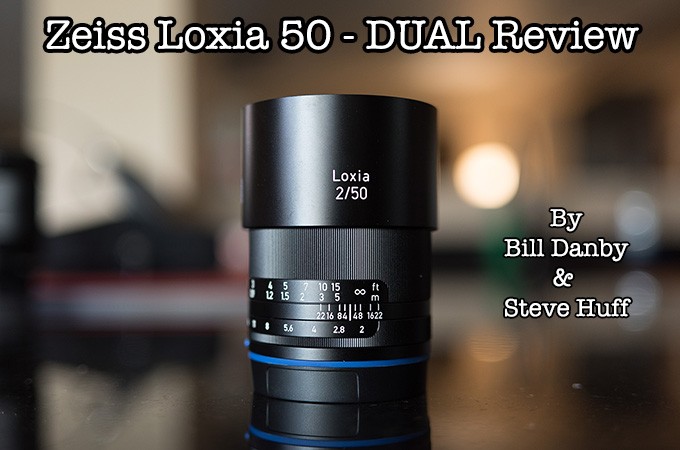 DUAL Review: Zeiss Loxia 50 F/2
by Bill Danby and Steve Huff
Hey everyone! I have been shooting the Zeiss Loxia 50 f/2 for 2-3 weeks now and LOVE it. I also received a guest report on the Loxia 50 and decided to post both my thoughts and Bill Danby's thoughts at the same time. First, I will let Bill say what he thinks about the Loxia 50 as he says all that needs to be said! Enjoy!
Bill Danby Loxia Review:
Just about every discussion of the Loxia 50mm also mentions the most likely alternative, the Sony/Zeiss 55mm. (And now, I suppose, I have too.) But this is very rarefied air we're breathing here. They're both outstanding lenses designed specifically for the Sony A7 series cameras. Any idea that one will leave the other in the dust is entirely misplaced.
I have used my 55mm extensively; but this will not be a "This vs That" review. Just because there's an elephant in the room, doesn't mean you have to pet it.
I don't do video, so this review won't be helpful for photographers looking to use the Loxia for that.
I'm not going to be coy. I REALLY like this lens. But I'm not going to recommend it willy-nilly. I'd like to tell you about the lens, and let you decide. But as they say in the small print: The following is provided on an "as is" basis. Your mileage may vary, etc.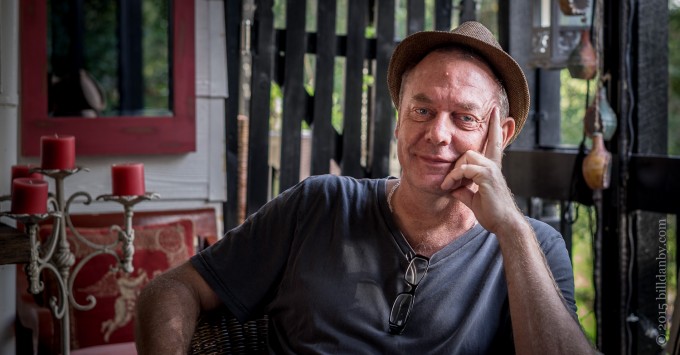 So, why the Loxia 50mm?
The "Ifs:"
If you prefer primes lenses; and
if you prefer a "normal" (50mm) lens; and
if the manual focus is a serious plus for you; and
if you can live without some of the very attractive features of autofocus; and
if only having a manual aperture isn't a practical negative,
then the Loxia 50mm might be the lens for you.
Image quality
The most important thing to know about the Loxia 50mm is that it's balanced in terms of its qualities. Zeiss calls it a "flexible all-rounder." There's a lot of truth in that; but only for those that got through the "ifs" without having to think too hard about it.
The Loxia's colour rendering and contrast are both great, and it has its share of Zeiss "pop." Not OMG "pop;" but it's a Zeiss Planar and it does what Zeiss Planar lenses do. Apparently the present level of contrast is more the result of the coating than the Planar design. The Planar design has almost 120 years of history and the Zeiss T* coating goes back almost 80 years.
It has extremely low distortion and very little chromatic aberration.
F/2.0 is pretty fast. To get to f/1.4 would have required a bigger lens and that would not have been in keeping with the brief. This is the same speed as its sister, the Loxia 35mm. You have to keep in mind that this is f/2.0 on a full-frame. That means that at f/2.0 on the full frame camera, depth-of-field is slightly more shallow than at f/1.4 with a 32mm (50mm equivalent) lens on an APS-C (crop sensor) camera. So, this affords acceptably narrow depth of field for isolation of a subject, such as for some portraits.
Apparently, the Inuit people have at least 53 words for snow. We seem to be working toward that number of adjectives to describe bokeh. The Loxia's bokeh isn't the very creamy style prized by some; but it's not "nervous" either. I find the bokeh from the Loxia to be both attractive and useful.
This is an outstandingly sharp lens, with a slight softening at the corners, wide open. I had to look for it. It's not a problem for me.
The lens is an equal partner for the Sony A7II. And from the other reports I've read, it also meets the demands of the A7r (which I don't have).
It's not a zoom
Prime lenses held pride of place for many years, but times have changed. The quality improvements in zooms have been revolutionary. So now, while there's a bit of image quality in it, the main difference is lens speed.
Zooms for the A7 series (even the lowly 28-70mm kit lens) usually have their own stabilisation. So if you're not going to be using an A7II (or, seemingly soon, the A7rII), then using the Loxia over a zoom will cost you the stabilisation as well.
Almost everyone who has had occasion to use my camera, has asked where the zoom ring is. Their reaction on learning there isn't one, can only be described as pitying. Now, with the Loxia, they'll be wondering why it isn't focusing. (I fear that things will be moving from pity to something else.)
Manual focus
Manual focusing seems to have "old school" written all over it. It's unfortunate that some think that manual focusing is just for "old guys" (apologies for the sexist terminology) trying to recapture their experiences from the day. Feeding such a view is the fact that old guys started in photography without any autofocus. So, they, or those with experience in using legacy lenses, adjust to manual focus more quickly.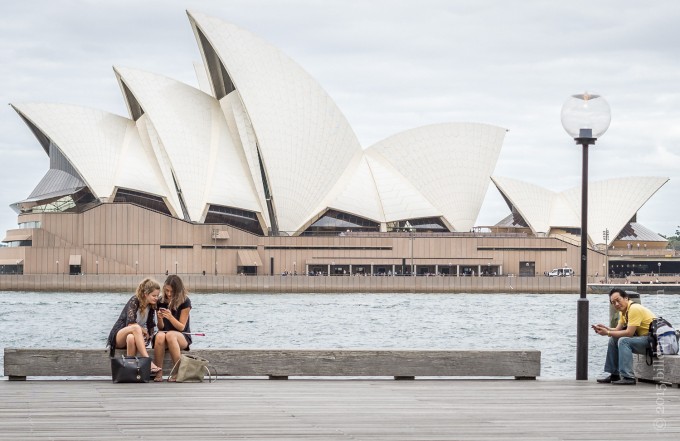 I hate thinking I've nailed the focus on a shot, only to find out when I get it into Lightroom that the system has chosen something else to focus on. (That, of course, is the camera rather than the lens.) So, while I still may occasionally miss the exact focus with the Loxia, I don't get those surprises.
Any movement of the focus ring triggers an immediate magnified view. And a half-press of the shutter button brings you back the full view ahead of whatever timing you've set. You can, of course, turn that off and magnify when you want.
It took me a little time to get used to that magnification arrangement because I had been used to giving the shutter a half-press to force an autofocus.
Focusing with the Loxia is fast. It's not always as fast as some autofocus systems, but it's more reliable. Manual focus, however, rarely gets lost in the hunt. I usually leave focus peaking on, but I depend on the magnified view.
I've also assigned the magnified view to the A7II's "C1" soft key. That allows me to get an even higher magnification quickly when I need it.
If you've come to depend on Sony's great, eye-focus feature (or faces, or smiles, or face recognition, or tracking focus), those don't happen with the Loxia. Except for the loss of the eye focus (which is very accurate, and simple even on a tripod), I'm relieved. There's no grid of phase detection points, or boxes around people's faces, or green dots to signal focus.
It's just point, focus, and shoot.
Zone focusing is not just for street photographers. Once you get used to a hard infinity limit and a hard close focus limit (at about 18 inches), then it's easy to estimate where a shot is going to be.
I haven't tried astrophotography, but my lens sets accurately to infinity. So, if you're trying to focus on the stars, it'll probably be easier on the Loxia.
It's ironic for me that after years of watching the developments and discussing the relative merits of phase detection and contrast detection autofocus, I've decided to skip both — just when they're getting really fast.
Handling
The lens is all metal, so it's relatively heavy, although Zeiss calls it light. Zeiss says it's 320gm, but with the hood and front lens cap mine was 358gm). My kit (the A7II with the Loxia, but without a strap, ) comes in at 970gm. With the strap, call it a kilogram (2.2lbs).
I find that the on-camera balance is perfect.
I've heard the lens called ugly. That, of course, is personal taste; but it doesn't seem ugly to me.
The focus ring is well placed and wide enough. The ring begins just behind the lens hood when the hood's attached, so the ring is quick to find. Yes, yes, the focus ring is very smooth. It's a Zeiss manual lens — it needed to be.
The full, focus rotation for the Loxia is 180 degrees — a manageable spin. But, that's not the useful information. What you need to know is that the focus rotation to go from 2 meters (6 feet) to infinity is only about 35 degrees (about a tenth of a turn of the focus ring). This means that for most situations I can focus within that range without taking my fingers off the lens.
I wouldn't have minded a slightly wider aperture ring. No big thing.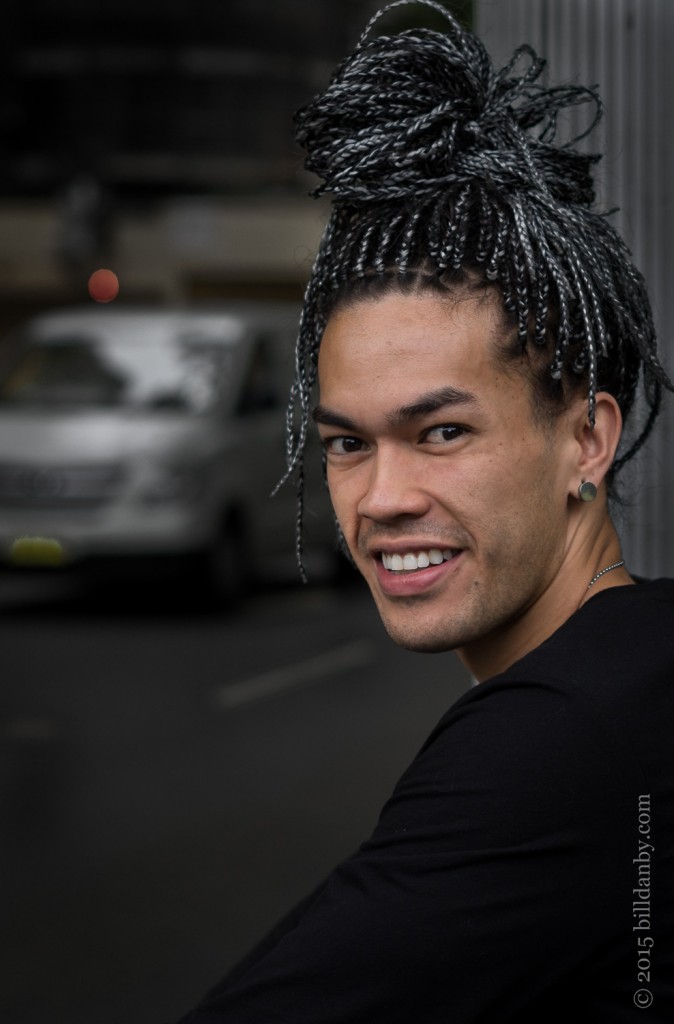 Manual aperture
If you're not a dedicated aperture-priority shooter, then the Loxia isn't the lens for you. It's an absolute manual aperture.
The Loxia's manual aperture benefit, as with manual focus, is that you not only set it on the lens, you can see what you set; and you can see it even if the camera is "sleeping," or off.
With an auto lens you can select aperture priority, or not. No such choice with a Loxia. (This means that you can't put the camera on "auto" to hand to a bystander to take your picture.)
I rarely use the video on my camera, so I don't need to switch off the aperture clicks. But I was curious to see if the small screwdriver from my Swiss Army Knife (usually used to tighten the screws on eye glasses) would work on the Loxia's click/declick selector switch, that's located on the lens mount. It's not a great fit, but it does.
Exif data reporting
Because the lens reports the exif data to the camera, the f/stop appears in the electronic viewfinder as well. Cool.
The exif data, however, is not just information for idle curiosity. The information feeds the exposure calculations. And when images arrive in Lightroom, you'll have aperture data with those shots.
The focus data is also used by the A7II's stabilisation to afford the full, five-axis assistance, rather than the three-axis available to other manual focus lenses. This also means that when you attach a Loxia, the Sony recognises it and sets the system to the lens just as it does for Sony lenses.
The details
The lens shade is metal, but light. It reverses, but the hood is deep. So, when it's reversed it pretty much covers the focusing ring. There's only the slightest sliver of ring available in a pinch. You really have to remove the hood to focus the lens. I mentioned that it's metal, but it has a plastic ring on the inside for the actual connection to the lens. The inside of the barrel of the shade feels as if it has a coating and it's BLACK. It takes a quarter turn to lock it into place, so if you start with the Zeiss logo at the top, then a quarter-turn will lock it into place and bring the "Loxia 2/50" to the top.
I shoot almost exclusively in RAW, so most of the "features" of the camera are irrelevant to me. I love the manual focus and I welcome the manual aperture because I used to shoot in aperture priority anyway.
On A7 lens mounts there's a white dot for aligning the lens when attaching. The corresponding dot on the Loxia 50mm is blue, and almost invisible in poor light. I use the words "E-mount" in (noticeable) white lettering that's right next to the blue dot as my guide.
The Loxia is a much tighter fit on the A7II than on the A7. That's a good thing, because the lens mount has been strengthened on the A7II. The only problem is that there's very little finger purchase on the Loxia 50mm in the space between the aperture ring and the camera for giving it that twist. It's a bit easier to use the space between the aperture ring and the focus ring.
I haven't done any testing, but without an autofocus motor, I think I'm getting better battery life.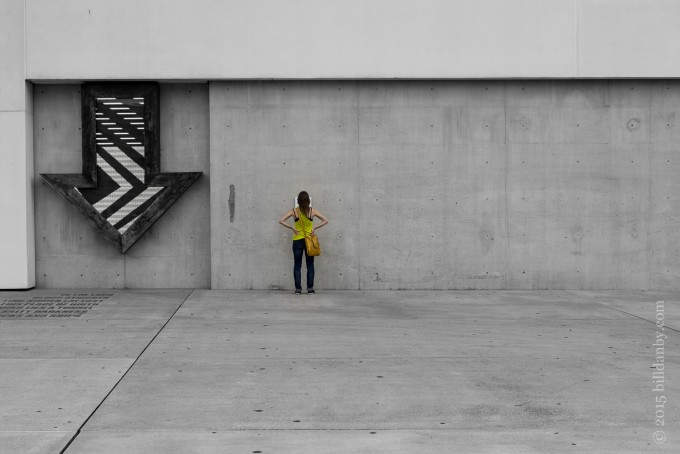 Conclusion
I have the Loxia, and I'm keeping it. It's my everyday, "walking around" lens. And, I'm hoping for Zeiss to release a Loxia 85mm in the future.
I'd like to think that after reading this, you'll come away with an idea about whether this is a lens for you. But it's serious money, so if you're in a big city, you might want to rent one for a couple of days.
Alternatively, when these lenses are more available, head to your local dealer, put one on your Sony, and take it for a spin (focus-ring play-on-words intended).
I have to agree that autofocus has become incredibly good on mirrorless cameras, and you can still manually focus those lenses with fly-by-wire. So, I admit that the Loxia's manual focus may provide more lens control than actual photographic control. But I've used fly-by-wire manual focusing as an adjunct to "auto" on many autofocus lenses, and I don't miss those experiences.
Good luck with your Loxia, or whatever lens you choose.
————-
Steve's thoughts on the Loxia 50:
After my 35 Loxia review I knew I would have fun using the 50 Loxia. For me, this lens is fantastic in size, feel build, and use. I am one who is used to manual focus primes, so this is always my preference. I love Leica M glass and using them, so the Loxia was a natural fit for me and my uses and tastes.
The build is fantastic, feels almost like a Leica lens. At least feels as good as the standard 50 Summicron. Image quality wise it is also fantastic with very little CA, distortion and the lens is razor sharp.
My 1st shot with the 50 Loxia gave me 50 APO detail and rendering, all on my Sony A7S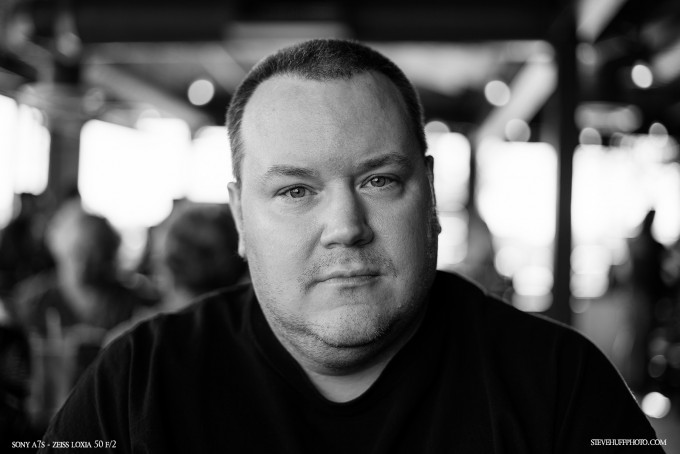 I will not repeat what Bill said above as he nailed it when he described the lens qualities. He basically said what I would have said, which is cool as now I do not have to write it all 😉 Even so, this lens is priced VERY RIGHT at $949. For under $1,000 you can get a lens that performs almost to the level of  the Leica 50 APO which comes in at $7500 or so. See Brad Husik's test HERE between this lens and the 50 APO. 
The A7II and the Loxia is a match made in heaven. Color, detail and pop.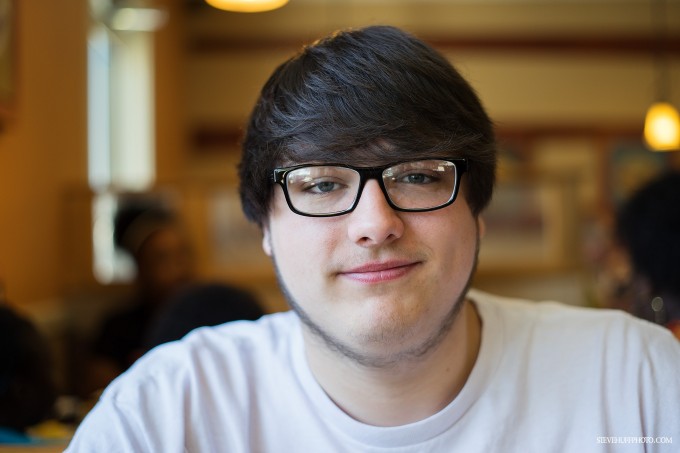 The build and feel is much nicer than the M mount version from Zeiss. It is a perfect match for the Sony A7 system, and it works well on my A7s and A7II. Beautiful. From the packaging to the all metal lens hood to the silky manual focus feel to the auto magnify when you touch the focus ring, this lens is a winner in every way. If you love manual focus primes with some speed, then this is a lens you will adore. For me, this lens and my A7II is really all I ever need. Sure, I own wide-angle lenses and longer lenses but for me, the 50mm is the true classic prime delivering closest to what our eyes see.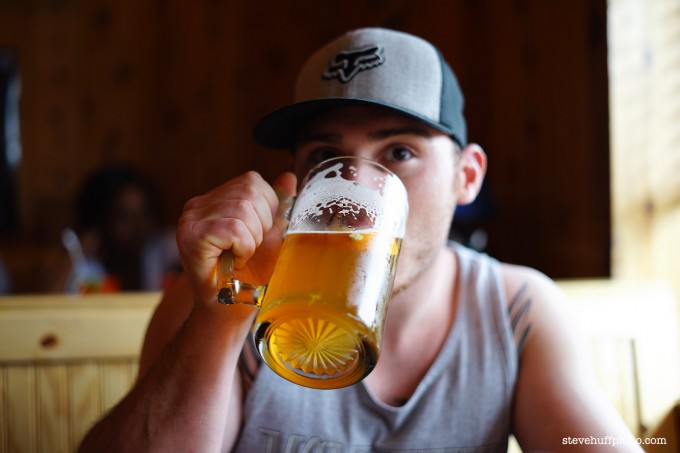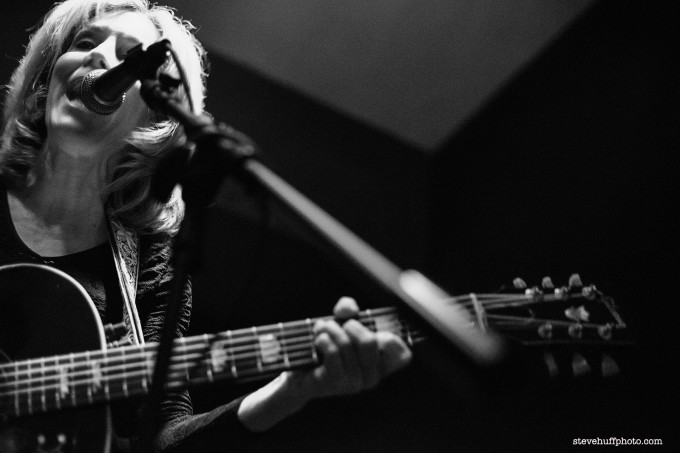 During my use with the lens I enjoyed every second of it. I never once had frustration nor did I ever wish I had a faster or different lens. I never yearned for auto focus as this lens is as easy to AF as the 35 was, and these rank among the easiest MF lenses I have used. With the auto magnify of the A7 series, it was a breeze to lock in critical focus. It is really quite fun to use the Loxia line.
All images below from the A7II and Zeiss Loxia at f/2 – Various ISO EXIF is embedded.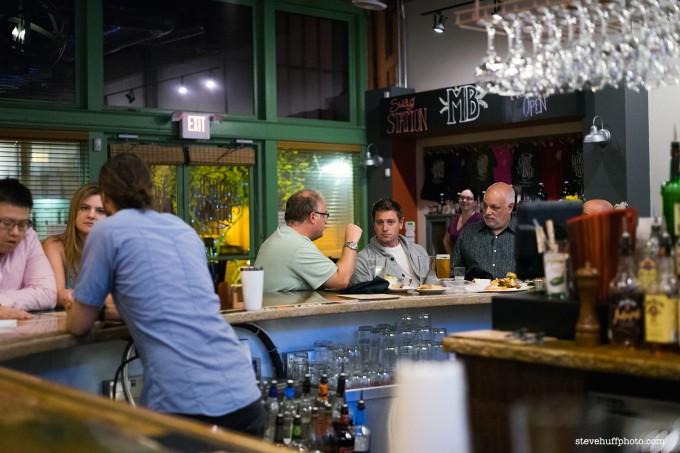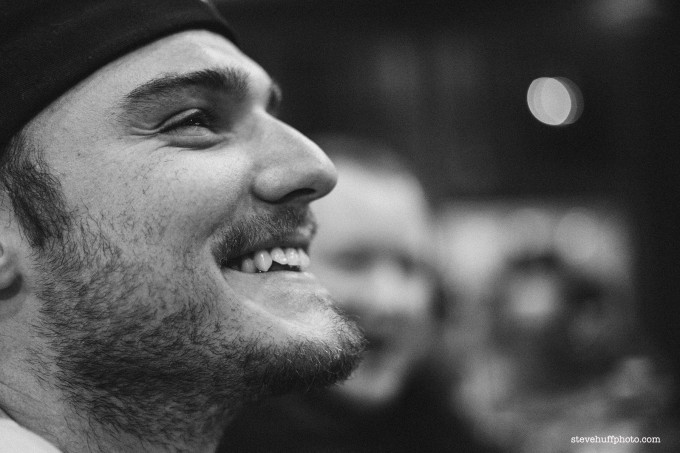 Color is delicious, typical of Zeiss glass. It has the sharpness and detail, the build and feel, the great usability and the super pop and color that one would expect. All in a small prime under $950. A must buy for those who love this type of lens. I would take this over a Leica M 50 converted for use on the A7 series. Easy. In fact, this is one of my favorite lenses for the A7 series camera. I enjoy it much more than the Sony 55 1.8 (which I own) as the build is nicer, the lens is smaller yet heavier (better build) and again, I prefer the manual focus. I also feel the images have more character than the Sony/Zeiss 55 1.8. Price wise, they are about the same.
Below are more of my photos with the 50 Loxia during my time with it. All on the Sony A7II (my #1 camera of choice today) – my A7II review is HERE.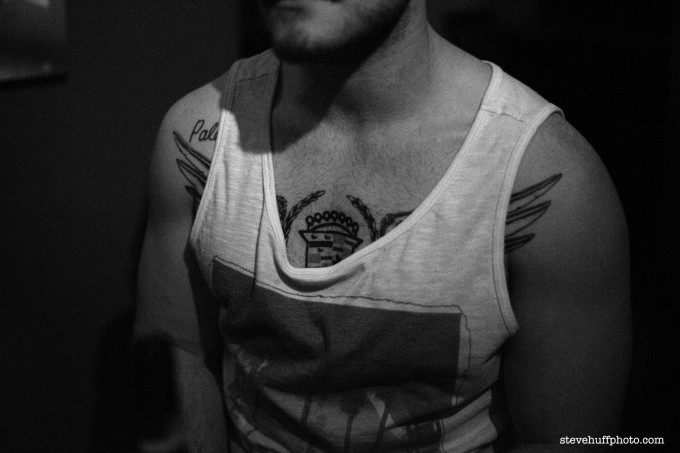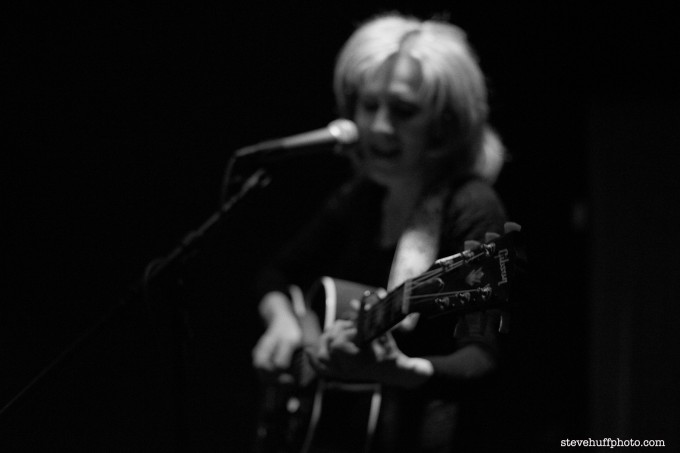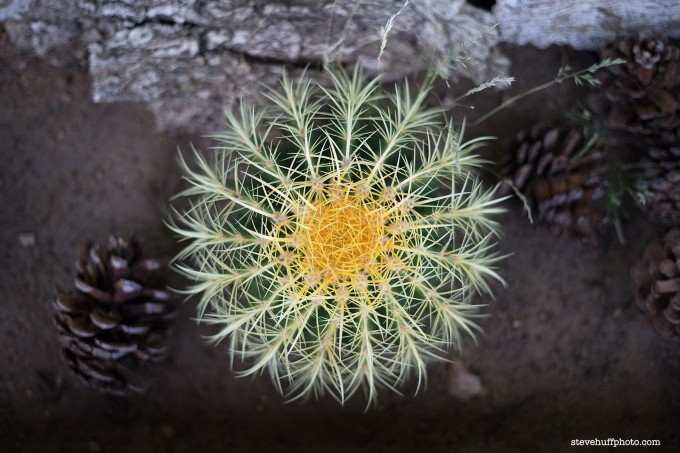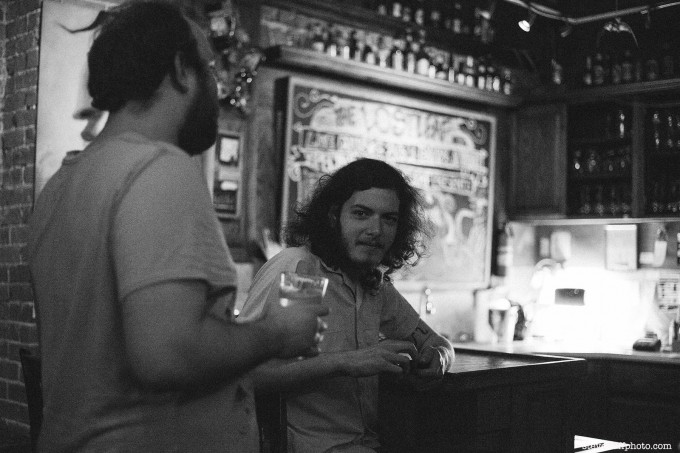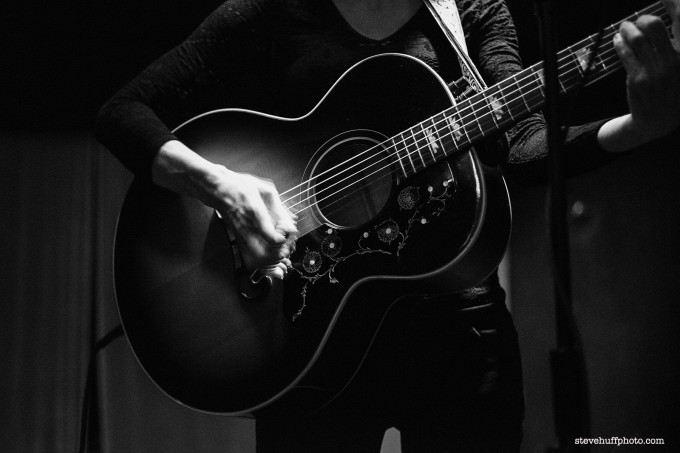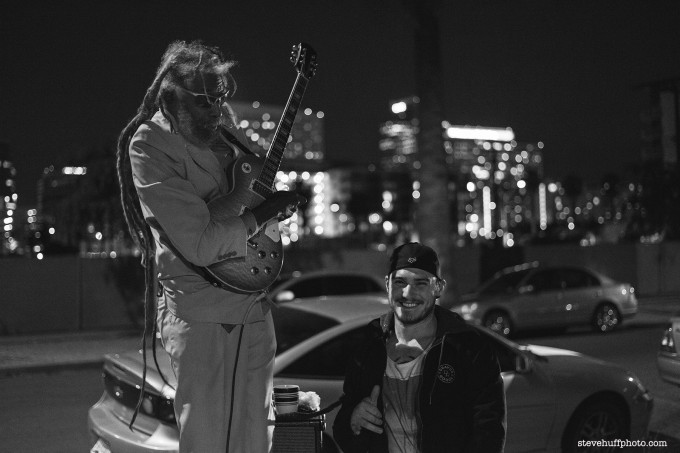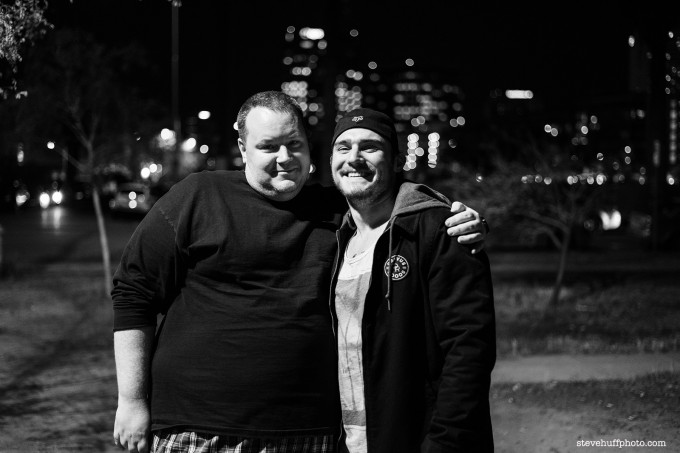 Where to Buy the Loxia Lenses:
PopFlash.com is an authorized Zeiss dealer and they carry the Loxia line HERE
B&H Photo also sells the Zeiss Loxia line HERE