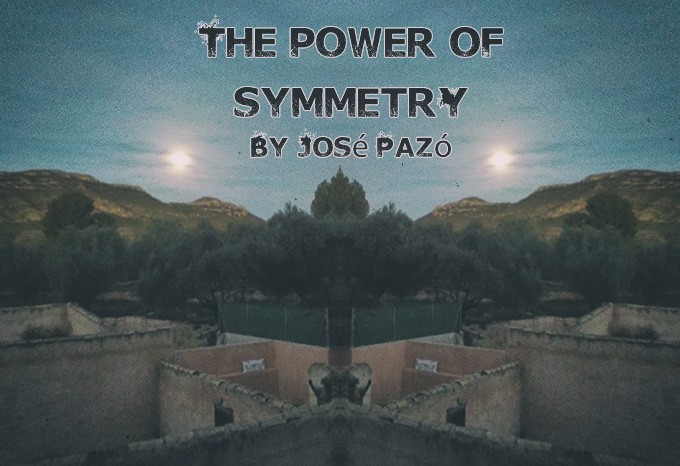 The Power of Symmetry
By José Pazó 
In this article, the third one I am sending you, I am going to talk about an unexpected camera: The Nikon S32.
It is a very simple, waterproof, Coolpix series, yellow piece of plastic. Probably, for many out there, one of the worst cameras anyone can buy. The specifications are incredibly basic: diminutive sensor, lots of noise and tones of glare. All types of chromatic aberrations and quirks of use. At least, very cheap. I bought it for my 2 years old daughter, but cameras are always nice temptations. At the end, like Homer Simpson does with his bowling ball for Marge, this camera was partially for me. Do not tell my daughter.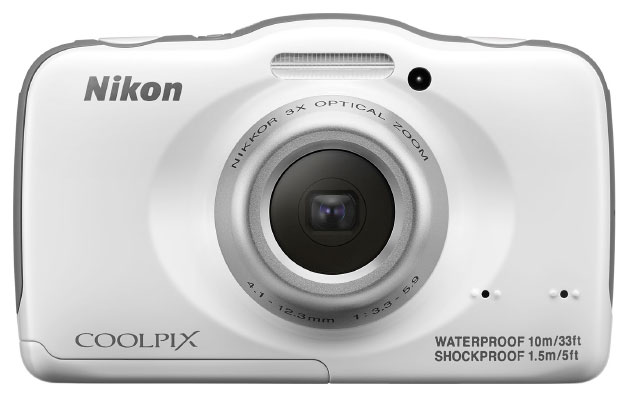 My prior two articles have been about film, b&w film. I like mechanical cameras (Leica M3, Hassy 503), old glass and expected and unexpected results. I still keep some reservations about digital cameras. I have a semi-old Ricoh GRD and a Pentax K01 that I like because nobody likes it. Call me old-fashioned, but pixels are like gremlins in my deep reptilian mind. Preys for ghostbusters. So I bought the Nikon S32, and when into my hands this yellow piece of soap came (probably the most non-ergonomic camera I have tried –slippery as hell), and while playing with it, the miracle showed up in the ancient form of symmetry. ¡Symmetry!
I guess I am a very asymmetrical type of guy. Although I like and practice yoga, one of my legs is shorter than the other, and size and shape of my nostrils are very unequal. Maybe that is the reason why I love Japanese art so much, because of its tendency towards asymmetry. While asymmetry is humble, subtle, suggestive and dynamic, symmetry is solid, pompous, affirmative and static. Symmetry is in general very much related with power. Japanese art tends towards asymmetry, but Chinese art (and power) leans towards symmetry. Japan hides power; China shows it. So I guess that, with the Nikon S32, a Japanese camera, I discovered ancient China and its marks in the Western world and in my reptilian brain.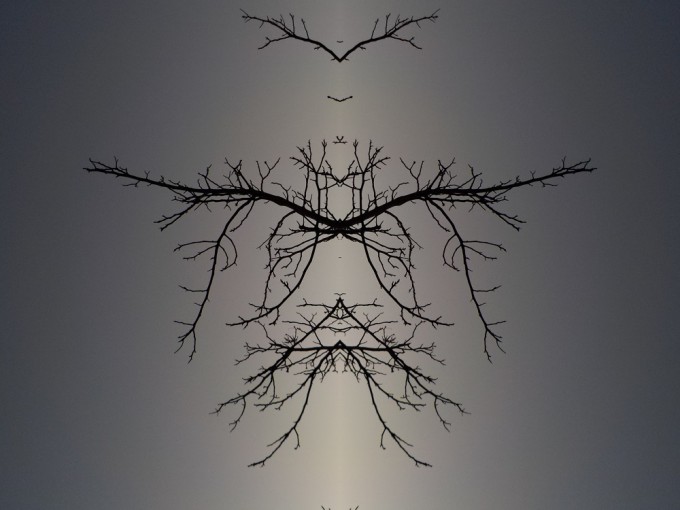 Symmetry creates admiration, or at least aw (The White House, the Taj Mahal). It also produces endless decoration (the Cordoba's Mosque, the vegetal decorative motives of the Alhambra). Symmetry is also present in almost any altar or oratory in the world. Our bodies also tend towards symmetry (at least some bodies), our faces too. Studies have shown that babies prefer symmetrical faces, and religious iconography indulges in it. Greece was almost symmetrical, Rome was over symmetrical, gothic cathedrals and Viking homes were too, the Empire State Building is symmetrical. Butts are. Busts too. Eyes, fruits, shells… (When they forget Fibonacci, another aurean way of symmetry). Monsters and extraterrestrial beings are usually symmetrical. Hearts not so much. That is probably why they keep us unbalanced. But they produce rhythm, and rhythm is symmetrical. Trees are rotationally symmetrical and so are kaleidoscopes, one of my childhood loves.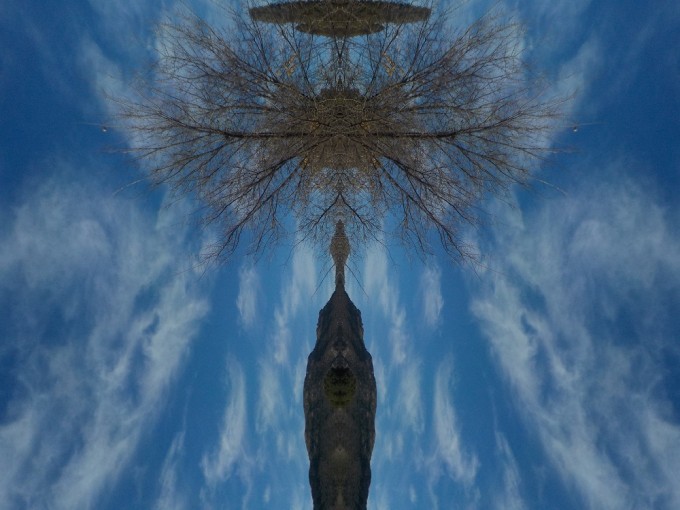 Nikon S32 can produce symmetrical images. If I were a fashion photographer, I would be using it to play with models to create enticing, almost religious, visions. Since I am a mere dilettante, I am sending you a batch of everyday pictures. They are technically terrible, but visually addictive. Interiors, monsters, altars, flying trees and perfect landscapes. Etscheresque, for those who enjoy Etscher, the painter. At least for my obsessive brain. This first batch includes photos related with the vegetal world. I do not know if you are going to find enough merit in them to be published, not to even mention other batches. If so, thank you in advance.
As always, regards from Madrid to the whole Steve Huff's clan. Keep your vision and very personal approach, I find lots of value in it. And the same for all of you who write or visit here. Tons of talent around. I do not have a webpage or similar. Thinking of making one but, for the moment, I enjoy just sending pics to others. So, hasta la symmetrical vista.