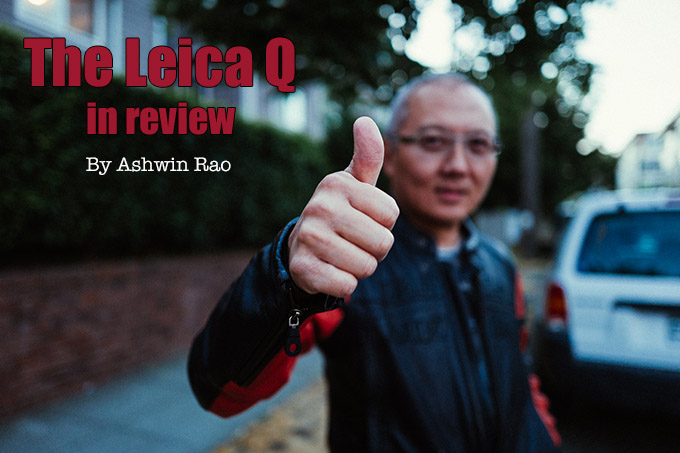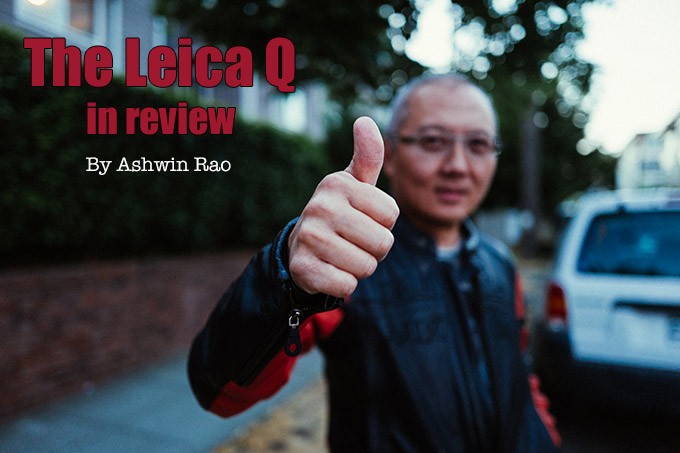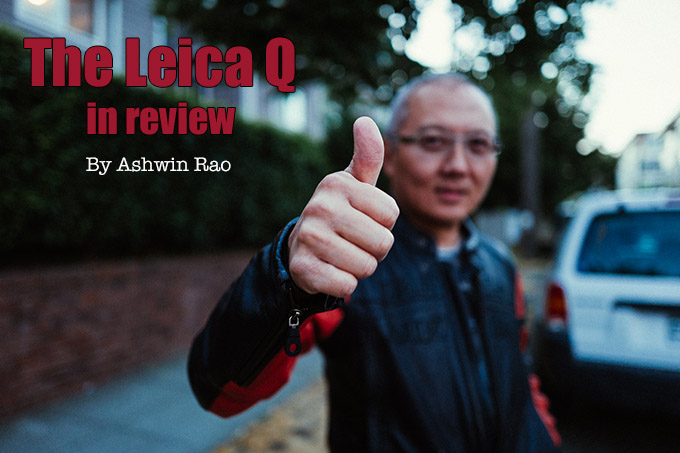 The Leica Q…in Review
By Ashwin Rao
Buy/Order the Q from Ken Hansen, PopFlash.com, or B&H Photo. 
Let me just start by saying that the Leica Q is one of the most engaging, inspiring cameras that I have owned to date. I would also suggest that it is this decade's version of the legendary Digilux-2…read more below to understand why….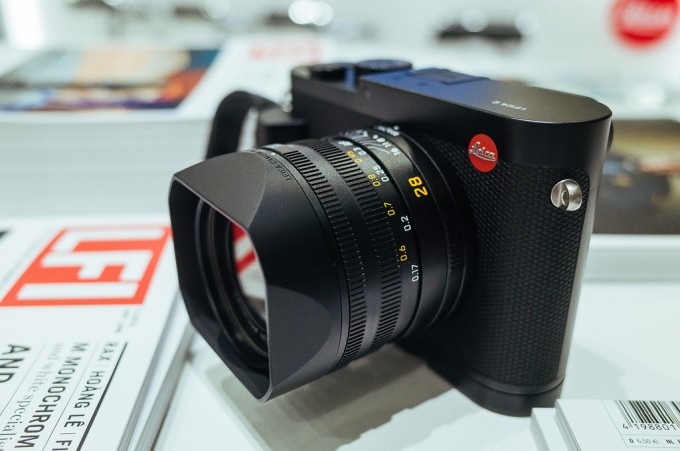 If that's all that you take away from the review, that's great. An educator once told me that you should say what you are about to say, then say it, and finish by saying what you jyst said. With this article, I intend to proceed as such. The Leica Q is a great camera… Even at it's price. Even though it's not a rangefinder. Even though it's unlikely to be a Leica through and through. It's capable of harnessing one's spirit, capturing the decisive moment, and challenging the photographer all at once, all in the most facile of ways. See there you go, I have gone and said it again, in a slightly different way. Okay, now getting that out of the way, let's dig deeper.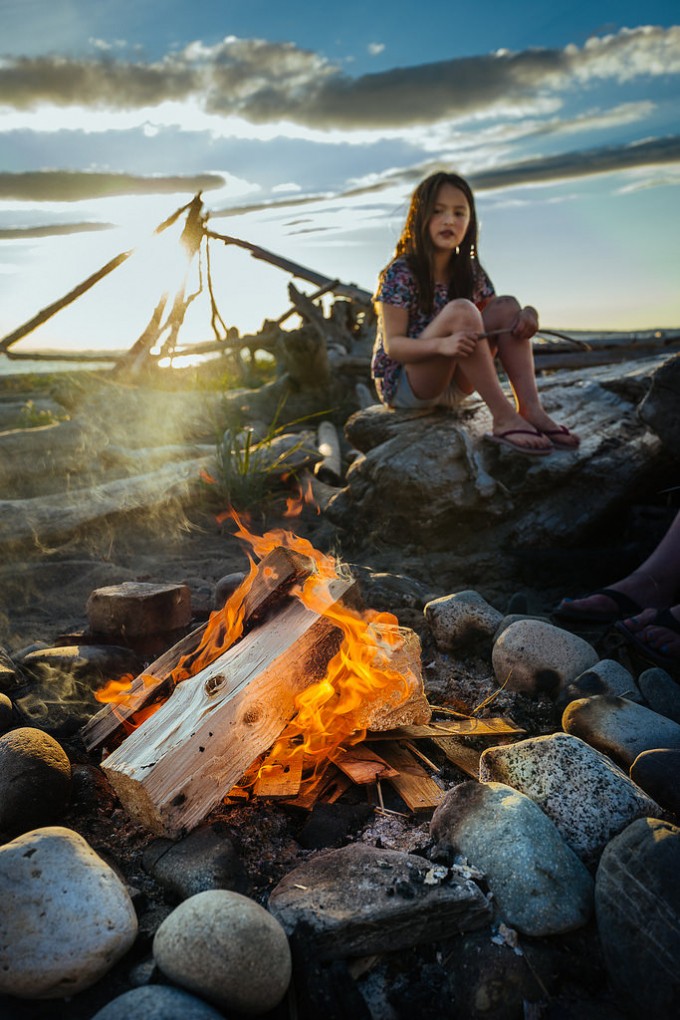 Hello, my friends and photographers. By now, many of you have read the glowing reviews that came alongside the announcement of the Leica Q. Such luminaries as Steve himself, Jono Slack, Ming Thien, Sean Ried, Michael Reichmann, and others deconstruct, reconstruct, and then deconstruct the camera again. I am not here to re-hash this territory, other than to say that I agree with much, if not all, of what these reviews have said in their uniform praise of the Q. I am here to give you my own impressions and take on the camera, it's build, its DNA, it's capacities as a tool for photography, and it's operation, and I have now had the chance to spend a bit more time with the camera, having been one of the first lucky few to have received my camera from the Leica Store Bellevue.
For those of you who have not read the reviews, here's the low down. The Leica Q is a fixed-lens autofocus, Leica M-styled camera that's not an M camera at all. It's built to an incredibly high standard and sports a 24 MP full frame sensor and a fast 28 mm f/1.7 Aspherical Summilux Lens. It sports an industry leading 3.7 megapixel non-OLED EVF with a solid refresh rate (read not many shuddering images while moving the camera through the scene) and a design that allows for easy use even with glasses on (thanks for thinking of us old folks wearing glasses, Leica). It's not weather sealed. It has a mechanical leaf shutter that moves from 1+ sec through 1/2000 sec, after which an electronic shutter kicks in, capable of achieving shutter speeds as high as 1/16,000 sec (thus, there is zero issue with shooting wide open in the brightest of daylight settings). The leaf shutter is nearly silent in and of itself, and the camera is thus very operationally discrete, while obviating issues such as shutter shake. There's no built in flash, but this can be added via hot shoe. It records video, for those who care about video (I don't). It's layout is very simple. 5 buttons to the left of the screen, and a click wheel to the right. There are only 2 other dials up top, one for shutter speed and one to adjust exposure compensation, which is not marked. There's the On-off toggle switch, which houses the shutter release. Oh yes, that video button (I don't use it, unless I inadvertently push it). The awesome 28 mm f/1.7 Summilux lens has a very "M-lens" like feel, with a hood that echoes the most recent Summarit line. The hood screws on, once you remove the included protective retainer ring. The focusing tab on the ring allows you to easily focus manual, as the lens has a nice, shot focus throw, but also readily clicks into full AF mode by turning the barrel fully counter clockwise until it clicks into place. There's a macro ring, that can be turned to enable a lovely macro option, that allows focus between 0.17 and 0.13 meters, while the standard non-macro setting focuses between 0.3 meters and infinity. The menu system is very clean and simply laid out, more so than even the current generation of M digital cameras. The screen is a touch screen, and one can use finger touch to set focus if desired. In image review mode, images can be swiped or pinched to allow for zooming or image review. Finally, there's a small unmarked button on the back of the camera just below the shutter speed dial, that allows you to enable 35 mm of 50 mm "frame lines", basically a digital crop for those who wish to use the camera at "other focal lengths".
These are details that most of you already know, but I wanted to summarize it all in one place. With that summary out of the way, let's dig deeper.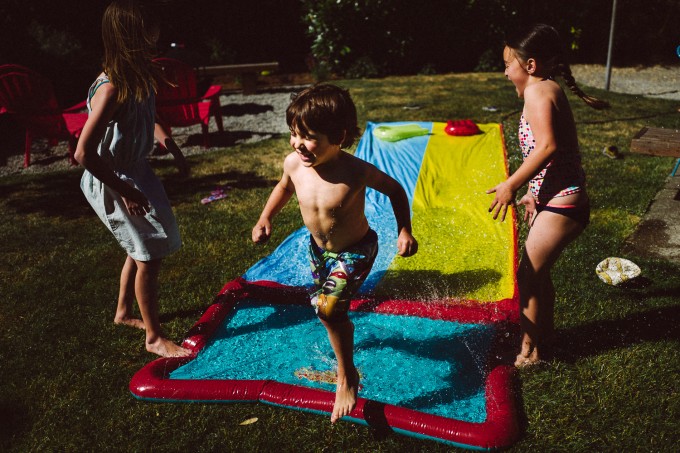 Colors
The Leica Q offers a moderately different color palette than either the Leica M240 or the M9 before it. Leica has not announced from whom the sensor comes from. I have my theories, and will get to that later in the article, but suffice it to say that colors are punchy even for out-of-camera DNG files. Unlike the muted palette of the M9 and M8, there's a lot more color pop up front from the Q, which can take some adjustment. However, once you get adjusted, what you are left with is a camera that produces some of the best colors seen in Leica land.
I struggled mightily with skin tones and colors when attempting to use the M240 during my brief sojourn with that camera. Suffice to say, I was quite concerned about a "repeat performance" with the Q, but thankfully, this is not the case. For those of you who enjoy the M240's color palette, prepare for a different experience. Same goes for you who preferred the M9 color palette. However, I must say that many of us M shooters who enjoyed the M9's color palette may be quite pleased by what the Q offers.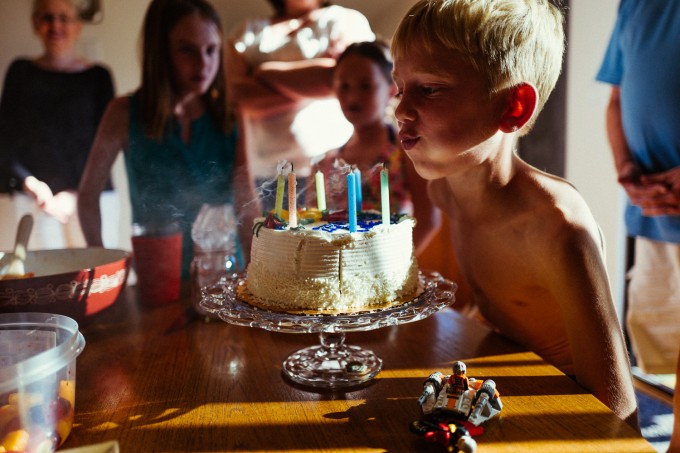 At times, skin tones can drift towards an "orange" bias, but this is easy to fix in Lightroom or other similar applications when encountered. Fact of the matter is that most of the time, colors coming out of the camera properly represent the color palette of the scene. The camera is nicely transparent in this ways. Auto white balance does great outdoors, slightly less so indoors, but this too is easily correctible during editing, and truth be told, most of the time, colors under incandescent or fluorescent light are appropriate.
All in all, the camera performs very well in this department.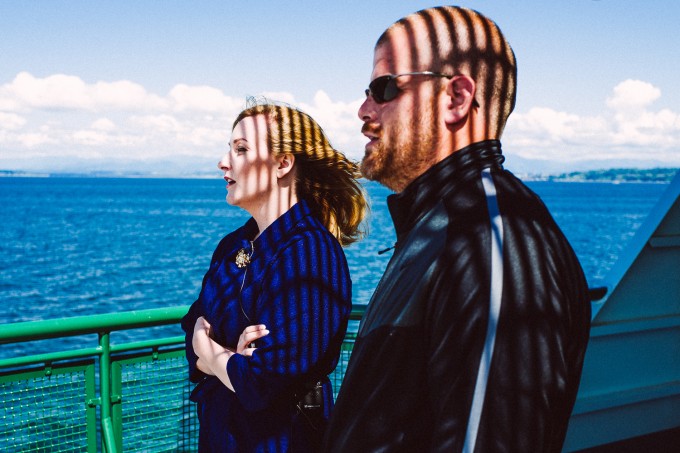 ISO performance
Let's get this out of the way. This camera is middle-of-the-road for full frame ISO performance. It's totally adequate and appropriate in the ISO department through ISO 6400, but once ISO 12,500 is reached, things can get a bit iffy, particularly if processing heavily. If properly exposed, you get a very useable file through 12,500, but in general, I would hesitate going any higher, due to noticeable horizontal banding that is encountered within shadows. But with a fast lens attached at f/1.7, I rarely felt challenged by any low light limitation. While the Q is no Sony A7s, it stands up quite well to the Sony A7 and other cameras considered to be low-light stars or keepers of the night.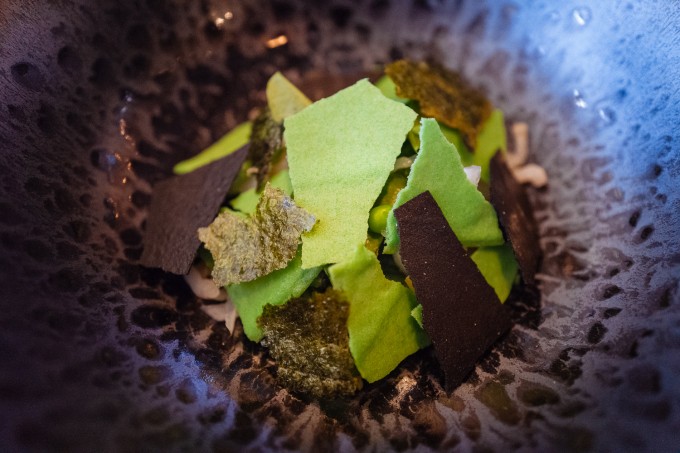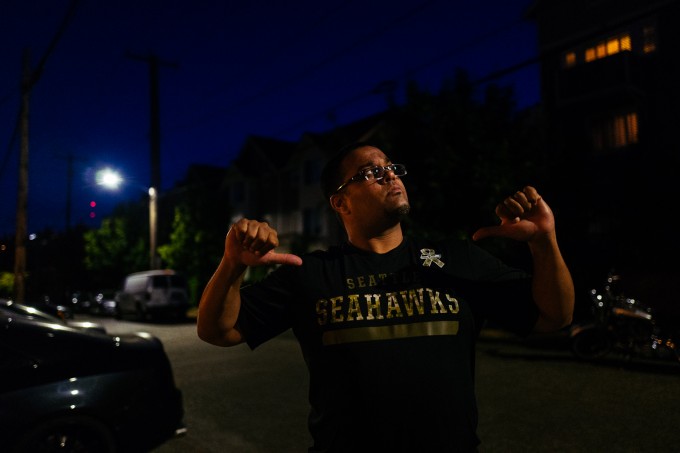 Image quality
The image quality coming from the Leica Q is astounding. The 28 mm Summilux is capable of achieving incredible detail, while producing a pleasant, non-distracting, painterly out of focus. If I were rating bokeh, as I have in the past, the Q's 28 mm Summilux rates as a 9/10. Images are nicely sharp, particularly in the center, at f/1.7, and by f/4, the images sharpen up from corner to corner. I suspect that the lens produces a slight curvature of field that contributes to softer edges on plane when shooting brick walls, but in real world application, this slight curvature of field may actually enhance subject isolation (for aspects of the image that are in focus) while creating a 3 dimensional effect, which can be very pleasing even for a lens this wide. Coupled with a fast open aperture, the whole image is rendered beautifully. While I will leave it to others to do ISO test and aperture comparisons, I will say that the Leica Q has simply never let me down in the image quality department. Coupled with the color performance of the sensor, the lack of an anti-aliasing (AA) filter, the Leica Q becomes a powerhouse, if judged only by the retina-searing quality of image that it produces.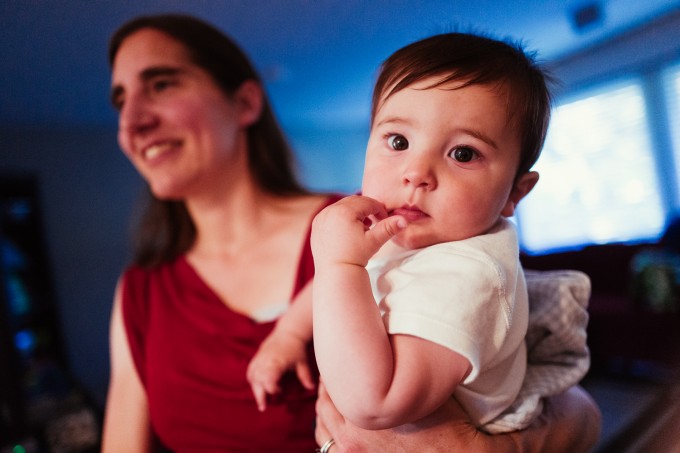 The 28 mm lens
did Leica use a 28 mm lens? For many, 28 mm is too wide. It is nearly impossible to get a portrait shot, and if you do, you'll get a ton of distortion, and your subjects will be mad at you, unless you step back a few feet.
Leica states that the 28 mm lens was designed in-house with a goal of allowing those who chose to use the camera a great option for street and reportage photography. While I think some of this is marketing know-how, I do feel that the 28 mm lens may well have been chosen for a few other reasons. First, the camera's implementation and design makes it clear to me that Leica's positioning itself for both its base (aging shooters with progressive vision deterioration), alongside a younger customer base with money to spend), bringing the camera's operational capacities into the 21st century, with amenities such as wifi, NFC, phone apps for teathering, and a touch screen. 28 mm is exciting to the Leica base, as a lens that offers great opportunities for street and reportage photography. 28 mm is a popular focal length particularly popular with many shooters who don't even know it: cell phone shooters. The iPhone, for example, has historically employed a 28 mm equivalent lens. It's a great option not only for street photos, but for selfies, for family outings, for gatherings with friends. It's the focal length that's social-media savvy, and Leica knows it.
Second, Leica is trying to establish a branding identity and a sense of novelty in the market. Never has a fixed full frame digital camera been released with a fast-wide lens such as the incredible 28 mm Summilux. Most people who have shot the Q or thought about the purchase wonder: why not 35 mm or 50 mm for the lens? Leica saw the success of the Sony RX1/R with it's 35 mm f/2 Sonnar lens, and saw an opportunity to make something similar, yet slightly different, to separate it from Sony's past offering to which the camera is most often compared, as well as to any future RX2, which is likely to come sporting some of Sony's latest and greatest tech.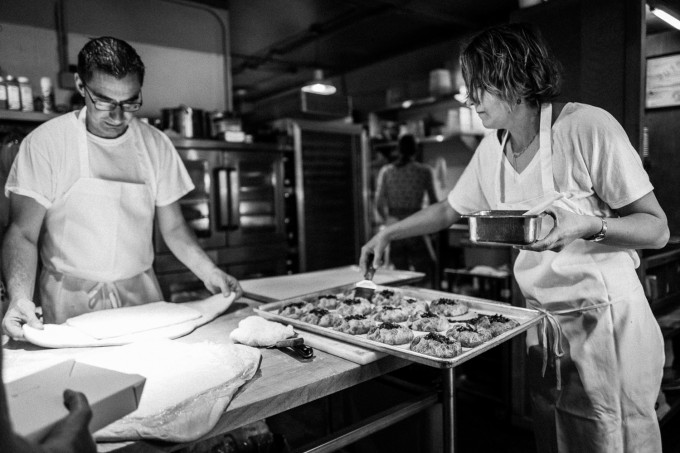 The lens does include a separate ring for macro photography mode. One turn of the inner most ring into "MACRO" allows the camera to focus (manual or AF) between 0.17 m and 0.3 M. In fact, turning the ring procures a separate focusing scale, which is hidden from view when the camera is used in standard operation. This feature is incredibly handily when shooting near-field objects (think food photography). The implementation of the MACRO ring itself is one of the camera's few weaknesses, as it's a bit hard to turn the ring when desired. Maybe that's by intention, but it feels that the ring could have been designed for smoother operational execution.
I also suspect that Leica introduced the 28 mm lens, as it may have been particularly adept at working with the sensor that they are using in the camera. I find it incredibly fascinating that Leica is choosing not to disclose the manufacturer of the sensor, but here again, I have my theory, so read on to find this out . Ultimately, I suspect that to some degree, lens and sensor were designed with one another in mind, and the performance of the lens-sensor combination in the Leica Q is astounding.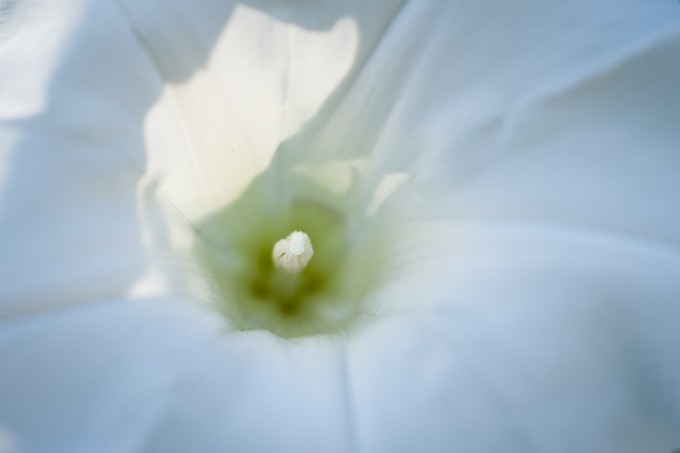 In hand
I find that Leica Q's haptics to be fantastic. I have been using the camera since day one with the accessory handgrip and attached loop. The grip and loop make the camera very easy to hold steadily, with confidence and no fear that it may slip out of hand. The Q itself is a slightly airy camera, clearly lighter than the M line, but with the added grip, there's an addition of slight heft that gives the camera more confident feel. Without the grip, the camera is truly a bit slippery, and the thumb indent that Leica added is positioned to far to the far edge of the camera to permit comfortable hand holding. The grip fixes this issue. ''
The camera's edges are nicely rounded, and unlike the Leica T, with it's more angular build, the Q does not seem to cut into skin as much. The Q is substantially heftier than the T series and it's girth and bulk will feel quite familiar to users of the M system. Some may raise concerns that it's not nearly as compact as Sony's RX1/R, but then again, I think Leica made the proper choice in proportioning the camera as a Leica M to attract its base of M camera users. To the Leica M shooter, the camera will feel "familiar" in hand.
I do wish Leica would use traditional vulcanite leatherette, as the pebbled texture of Vulcanite used for older M cameras truly enhances the photographer's hold on the camera. The Q comes equipped with a grip that may be familiar to X camera owners. It's not as tactile, and looks decidedly more modern. It's a decent look, but one that could use refinement.
With the accessory grip added, the camera's haptics feel more complete. It's heft is pleasant. The grip firms up the hold on the camera.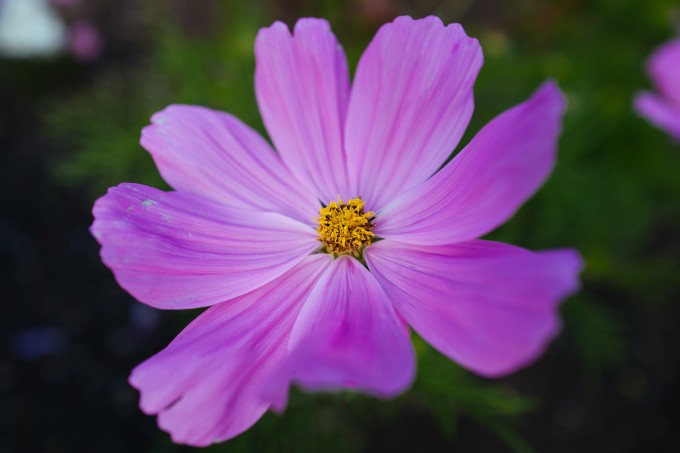 In operation
It's at this point that I will begin to GUSH about the Leica Q. Leica (and Panasonic) did their homework on this camera, and it shows. The camera is truly a dream to operate. The menu system is well laid out, complementing the camera's operational simplicity. In fact, this is a camera that one can pick up, figure out within a few minutes, and begin shooting happily. It produces RAW files in the DNG format, thus immediately portable into most photo editing applications (in my case, Adobe Lightroom)
Autofocus is fast and accurate. This has not been talked about in glowing detail, but deserves to be highlighted. In my experience, the Leica Q has the most responsive autofocus of any mirrorless camera that I have tried. Not only is AF responsive, but also focusing is accurate. The Q gives the photographer the brilliant option of setting the focus point anywhere on the screen, and this system works well when the photographer is permitted the time to set the focus point (be it center or off to the side). Once focus zone is set, the camera nails focus every time. For many of us whose eyesight wanes with each year, having a camera with accurate and responsive AF in the design/build of a M camera (yes, not an M, but it sure feels like one, doesn't it?) is a marvelous thing.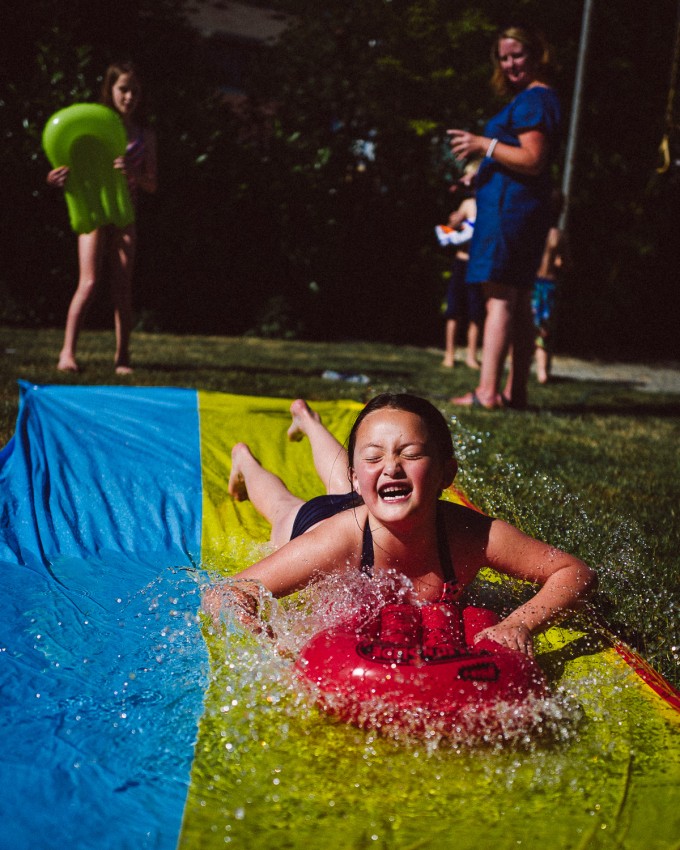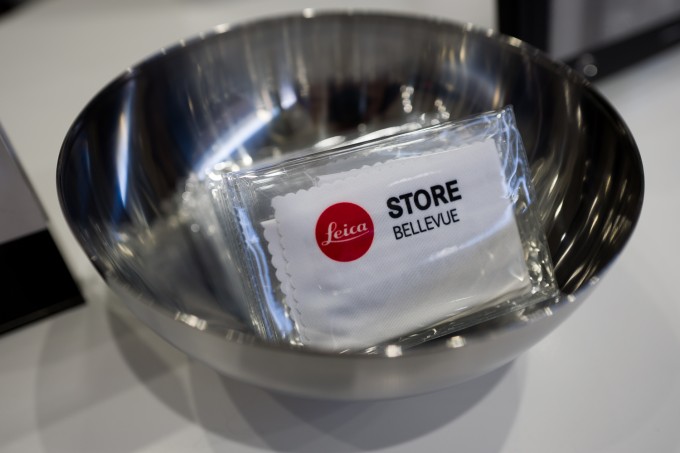 While most of us will use the camera in single-shot focus mode (AF-S), the camera is quite adept at tracking focus if using the AF-C mode. Whole it's not a sports shooter, it can easily track faster moving children and nail focus. The camera can be set to single- or multi-shot modes, and can acquire up to 9 frames in a second using the high speed burst rate. I was suitably impressed while employing AF-C with a high burst rate, while capturing fast moving children on a slip-n-slide, for example, to feel that the continuous AF mode coupled with burst shooting would allow me to capture a "mobile" decisive moment opportunity .
Using the lens in the field is also great. One can easily click into autofocus mode if one chooses, but one can also use the manual focusing option by rotating the focus wheel out of the AF position, at which point the camera uses focus magnification and peaking to aid the photographer in achieving focus. Coupled with the camera's magnificent 3.7 megapixel EVF, focusing is not challenging. Added to the mix is diopter control, allowing the operator of the camera to adjust the diopter to his/her liking.
Menu layout is clear, clean, and intuitive, and the LCD screen can be used in broad daylight without much difficulty. Some may sight that the camera does not possess an articulating LCD, but this stands against Leica's simplicity-is-utility design ethos, and I am fine with it. The less fiddly the camera, the better, in my opinion. With a clean user layout, and clean menu structure, operational simplicity, and very fast autofocus, what we are left with is a camera that is incredibly inspiring in operation. The Leica Q is a camera that simply does not get in the way of the photographer's experience. I would say that the Leica Q's operations enhance photographer's user experience and motivates and inspires those who shoot it…to shoot it more. It's that good. Really!
Crop Mode
I wanted to discuss crop mode briefly, as most simply cast this "feature" aside when discussing the camera. I belive that Leica considers the crop mode to be important, or else they would not have included a dedicated button to enable digital cropping. Implementation of the crop mode is fantastic. By clicking the button once, the EVF is "enhanced" by frame lines, thus producing a very rangefinder like experience. Shooting in 35 mm produces a 15 MP image, which is plenty sufficient to adjust in processing. Given that 28 mm and 35 mm are not that far apart, the camera can be used quite comfortably in 35 mm crop mode without much loss of feel.
Once cropped again, into 50 mm mode, things get a bit murkier. Now, the file produced is digitally cropped down to 7 MP. Editing becomes more of a chore, since less of the image is present to work with. Further, distortions present due to the 28 mm effective field of view are introduced, making portraiture in the 50 mm crop less than ideal.
I suspect that Leica envisions a certain group of photographers using the digital crop button to permit the camera to be used as a "Tri-Elmar" , but the compromises at play, while seeming acceptable at 35 mm, are less so at 50 mm.
All of that said, it's nice to have a digital crop when operating the camera. Further, it's nice to know that the camera has saved the full 28 mm field of view in the RAW file, so it's easy to reclaim "lost data" in post processing if needed.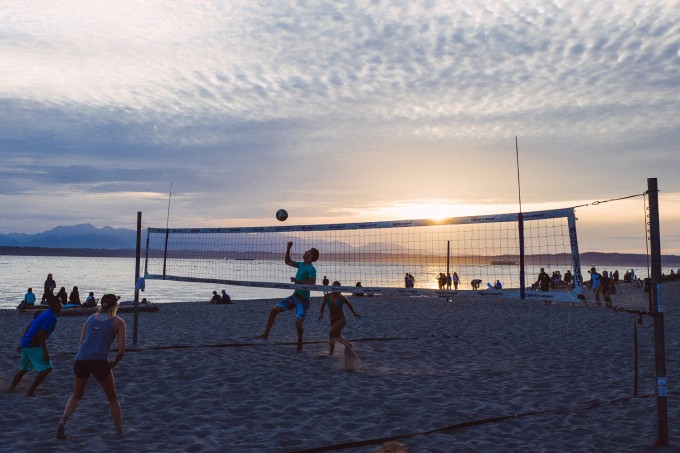 Compared to the RX1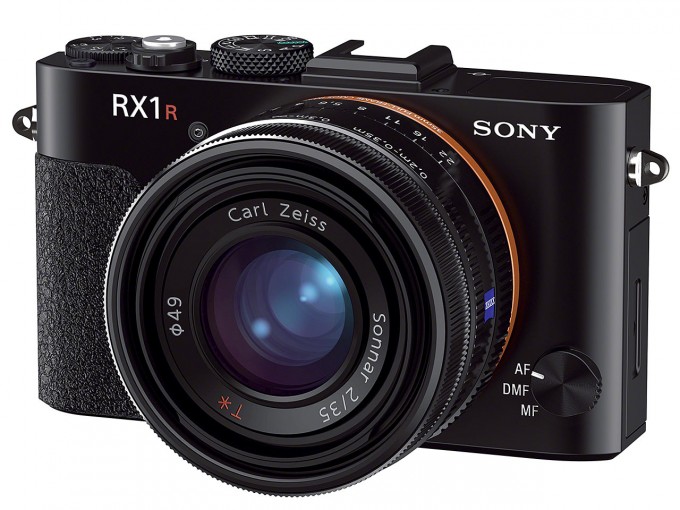 Herein lies another question that comes up often, since the Leica Q was introduced. What's Leica doing that Sony was not doing 2 years ago, when the RX1 was introduced and made its splash? Should I get the RX1 for it's more desired 35 mm lens?
The choice of lens is a very personal. I would say that for those who don't enjoy wide-angle photography and prefer 35 mm to 28, the Leica Q may not be an ideal companion. Further, the Q feels and is truly a bigger camera than the RX1, so if compactness is the ultimate goal, the RX1 achieves this better than the Q. Finally, image quality. The RX1/R produced and still produces brilliant files. This is no different today, and in fact, many, myself included, consider the Sony RX1 to be a modern legend in digital photography. Is the Q better? In a word: YES.
The fact of the matter is that the Q does so many things better than the RX1/R that the comparison is somewhat silly. The Q sports a built in EVF, which allows the camera to be used more like a traditional camera. Autofocus and operational implementation is far superior. The Q features a far more intuitive layout, with a less-is-more approach. While the RX1 is more compact, the Q feels fantastic in hand and retains enough compactness that it will fit in many of the same outfits for which the RX1 was purposed. Certainly, Sony's RX2 (you know it's coming) will feature a new degree of compactness, but Sony have never been known to design a camera for those who value simplicity and intention of use. Some complain that Sony cameras feel like computers. I don't feel strongly, in this regard, but I will say that the Leica Q feels convincingly like a camera designed by and for photographers who appreciate simplicity of design. With the Leica Q, all of the key controls are readily accessible, while the rest are found easily in the camera's sub menus.
Compared to the Ricoh GR
Ricoh produced the pocket dynamite Ricoh GR 2 years ago, and it's truly held up to the test of time as a camera that many street and documentary photographers carry in the pocket. Like the Q, the Ricoh GR sports a 28 mm equivalent lens, albeit on a APS-C size sensor.
The Ricoh GR has been one of my favorite cameras, and it's a camera that I have had by my side for 2 years. It's a dramatically different camera than the Q, as it is much smaller and is truly pocketable. Thus, the Leica Q will not replace or supplant the GR for my purposes. It's form factor is just too different.
I would say that the GR's file quality is more clinical, with better edge-to-edge sharpness wide open than the Leica Q demonstrates even when stopped to f/2.8. However, the Q offers a full frame sensor, Leica's operational simplicity and haptics, and a fast/remarkable lens.
Both cameras are great. Choose the one that fits your needs the best. I chose both.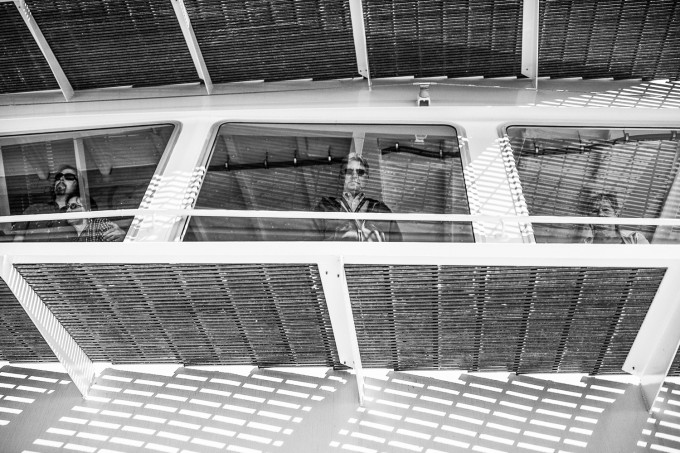 Panasonic collaboration
Here's the topic that no one's really gotten into, and I wanted to shake a few trees and see what leaves fall down…Bottom line.: think it's too much to say that Leica designed and implemented this most of this camera on their own. While the camera proudly reads "Leica Camera Wetzlar Germany" above the rear LCD, it does not clearly state "Made in Germany by Leica", now does it? Nor does it say Leica Camera AG Germany. I say all this while laughing a bit, because none of it matters, other than in branding efforts. If you are reading this article, would you rather be buying a Leica or a Panasonic camera? I know where I'd fall in this regard
If one looks closely, the Leica Q has Panasonic's fingerprints all over it. From implementation of the touch screen, to the wifi implementation, to the use of a Panasonic battery (DMW-BLC12) that's been used extensively for Panasonic's FZ1000 and Leica's V-Lux line, this camera "reeks" of Panasonic influence. Heck, it's clear to me that Panasonic had a strong hand in designing the Leica Q's autofocus system. It's too good to be a Leica design of its own. Some have gone as far as to say that it maybe Panasonic through and through, including the Summilux lens with an interesting f/1.7 maximum aperture, which is rare for Leica lenses but a common choice for Panasonic-designed lenses. Oh yeah, then there's that sensor, which Leica refuses to disclose it's source of manufacture, other than to say that the sensor is not manufactured by CMOSIS or Sony…Well, Panasonic is another company who sits ideally positioned, through its relationship with Leica, to offer up a chip of this high regard. Might not the sensor be of Panasonic manufacture? These are all of my theories, but ultimately, I suspect that Panasonic had a strong hand in designing the camera's innards. From the outside, the Leica Q is truly, thoroughly a Leica, just like the Pana-Leica Digilux 2 before it….
Thus for me, the Leica Q is this generation's Digilux!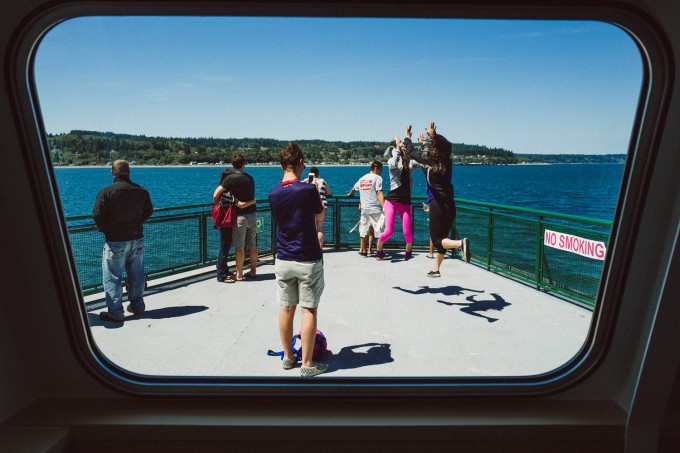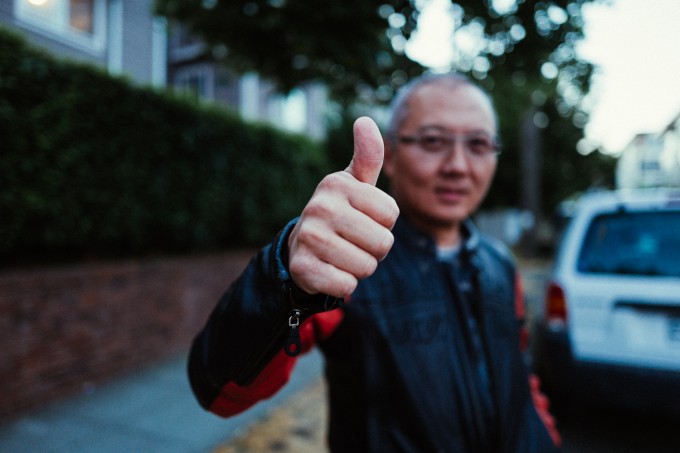 I find the Leica Q to be a fascinating, thoroughly enjoyable camera, one that's inspired new levels of creativity in me. I am truly fascinated by the camera and would easily say that it's one of my favorite digital cameras of all time. It's really a perfect, take everywhere companion. It's incredibly well thought out, laid out, and implemented in a way to appeal to photographers who want their camera out of the way and photographers who want to grow into their photographer ever more. The Leica Q forces you to grow, and for that growth, you will be rewarded by fantastic images.
I hope that you have enjoyed the photos, all taken during my first week with the camera. For those of you who want to see more, follow this link to my flickr site:
https://www.flickr.com/photos/ashwinrao1/sets/72157654470404392
Enjoy the ride, and I will see you soon enough, just down the road, around the corner, Q in hand.