QUICK SHOT: Olympus E-M5II in Quebec
By Francois Drouin
My name is François Drouin and I am a professional photojournalist (Quebec, Canada). For my work, I use a Nikon D750 and D7100 equipped with 28-300G, 18-300G and 50f1.8G. For my personal work I use a Nikon D810, a full frame DSLR that I love.
In January 2013, I bought a «new» Nikon 1 V1 at very low prices. Cool, funny mirrorless, but limited for me. Nevertheless, the world of mirroless cameras has always interested me.
Over time, from reading many articles on your blog and also on Thomas Leuthard's, my interest has increased. In July, I opted for Olympus with the acquisition of OM-D E-M5 mkII.
I took this decision after my trip to San Francisco last June since carrying my heavy and large equipment (D810 + Tokina 16-28f2.8, 35f1.4 Sigma, Nikon and 28-300G and 85G – definitely not appropriate for walking urban trips) was strenuous and taking some of the fun out of the whole thing.
So I wanted to complete my Nikon with a device called "pleasure" (for vacation, street photography, family). It had to be light, handy , efficient … and beautiful. Olympus (with Panasonic and Sigma) offers many lenses, an image quality equivalent to APS-C, so …
Here is my quick shot. One of my first street photography with my E-M5 mkII (17f1.8 at f1.8), Quebec city, St. Joseph Street. Since then, I have taken better pictures; however, but that shot perfectly illustrates the pleasure I felt with a discreet device that knows how to forget.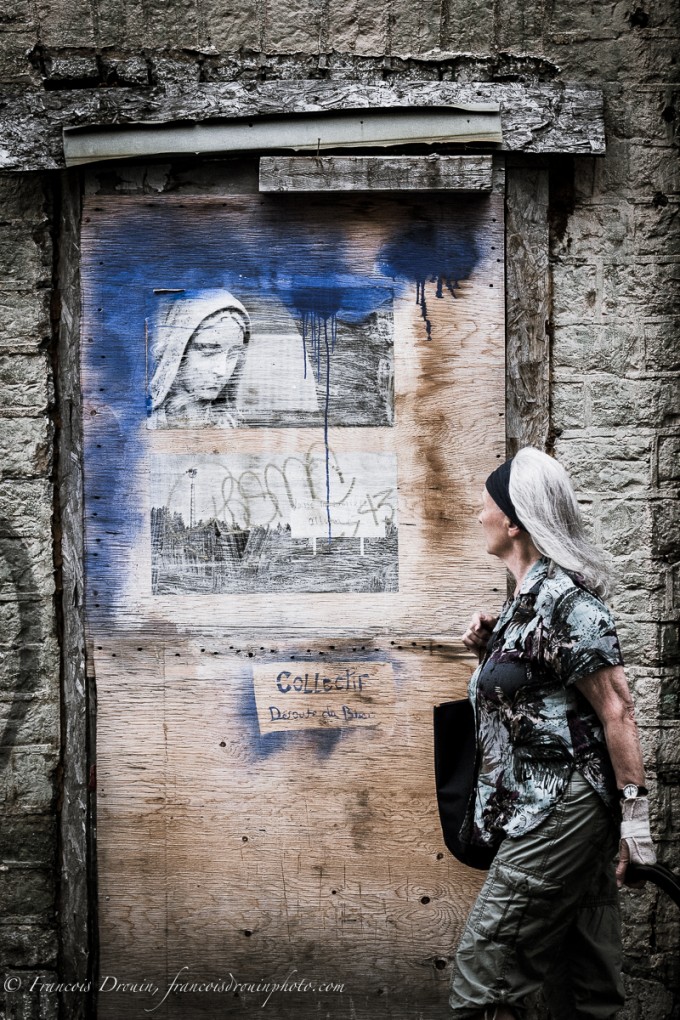 It does not replace my D810 in terms of pure quality, but in many situations especially in street photography, it will be my first choice.
Best regards,
Francois Drouin