28 images from the A7s, A7II, E-M1, E-M5II, Fuji X-T1, Fuji X100T, and M 240
Hello to all and HAPPY FRIDAY! After I posted my recent E-M5II Camera review (see it HERE) many have been asking me THIS question:
"NOW I AM CONFUSED! What camera do I buy? The E-M1, E-M5Ii, A7II, M 240 or Fuji?!?!
Yes, I get these questions daily and I never give a definite answer as this choice is personal. That would be like asking "what car should I buy" or "which house should I get"? A camera is a personal choice and the reason these reviews are written is so all of you can read and make an informed decision. I understand how hard it is, believe me. But just know that any of these cameras mentioned are truly fantastic and can get the job done. If you are in love with PHOTOGRAPHY and the art of making memories and making art, ANY of these will do.
If you are a pixel peeper it is best to go for something super high res like a Sony A7r as that will give you something to zoom in on and measurbate to. Me, I prefer real photography and making memories as I go on this long journey that we call life. A camera, to me, is made to capture those moments we lose and those memories that in 10-20 years will be very foggy for our aging brains. Looking back at images remind us of the many good times, the family, the friends, the sad times and the exciting times. THIS is what it is all about for ME. I do not pixel peep, I am against it. I occasionally will post crops just to show those who love that sort of thing how much detail we can get but overall it does not matter. At all.
Any of the cameras below can make LARGE prints (I have a 20X30 from E-m1, it is gorgeous. I have larger from my A7II, beautiful). So remember, ANY camera will get you the memories you want to capture but the main difference between them is HOW YOU GET there!
Yes, some cameras make it a joy to get your memories while others make it a pain. Some will get you there with amazing technology and others with their simplistic charm. Some will offer you bold looking files and others a more natural looking file. Some will offer you tools to help you (such as 5 Axis IS or a nice large EVF) while others make it a challenge (Leica M RF).
Below I have chosen 7 images from the A7 and A7II, Olympus E-M1 and Em5II, Fuji X-T1/X100t and the Leica M 240 so you guys can see in one place, the differences between full frame, APS-C and Micro 4/3. Depth of field will be different, color will be different and the overall vibe will be manufacture specific. I have no secrets here on this blog and I always tell it like it is..FOR ME and MY tastes. Not everyone will agree. But enjoy as I share my thoughts on these different mirrorless systems.
SONY A7s and A7II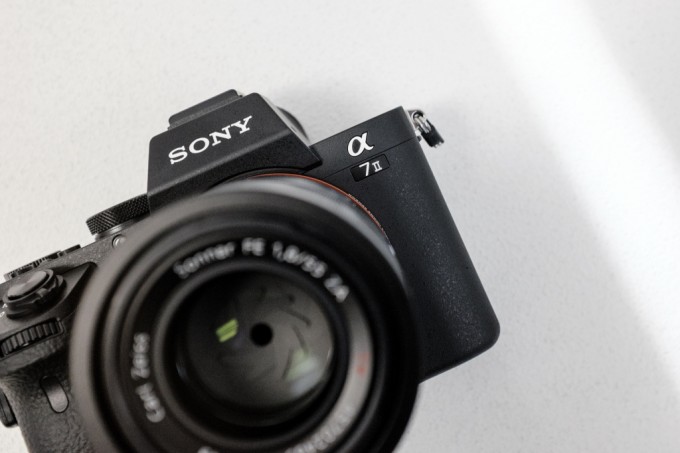 The Sony A7 series appeared with a bang when the A7 and A7r were announced. Full frame small mirrorless cameras that performed amazingly well with rich files, rich color and decent usability. While slow in Auto focus and a bit clunky with the early models, the newer A7s and A7II improved things such as AF speed and accuracy, high ISO capability and in the case of the A7s, amazing capabilities with Leica M glass. I love the A7s and A7II with a preference to the new A7II for its better build, 5 Axis IS, and gorgeous IQ (for me, the best of the A7 series IQ). If you want that full frame creamy look with massive shallow depth of field, Full Frame is where it is at. APS-C or Micro 4/3 can not do it to the level of full frame.
If you want the most dynamic range, usually a full frame sensor will give it to you as well. On the other hand, shooting fast lenses on full frame can be difficult as the Depth of Field can be so slim and narrow many times people misfocus. But when you nail it, it can be gorgeous.
The Sony system is still somewhat new, less than 2 years old yet there are many lenses out for the system already, and me, I like to use Leica M glass and old exotic lenses with my Sony's.
CLICK all images for larger and much better view
The A7II and Leica Noctilux at 0.95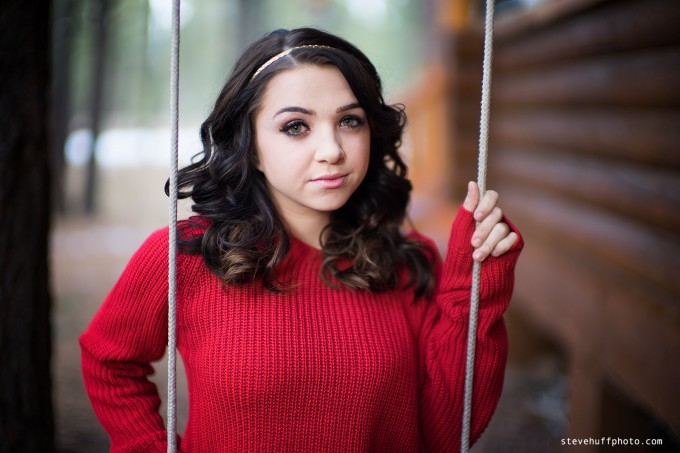 –
ISO 32,000 with the A7s – Mitakon 50 0.95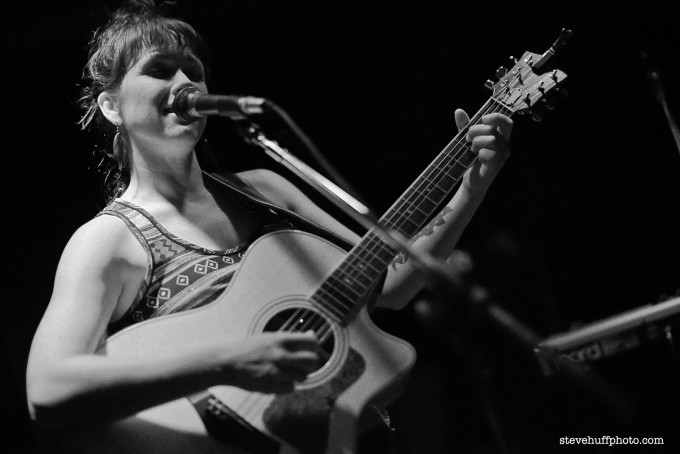 –
The A7s – click the images for moire detailed versions! What you see here is NOT the best way to view them. You must click them!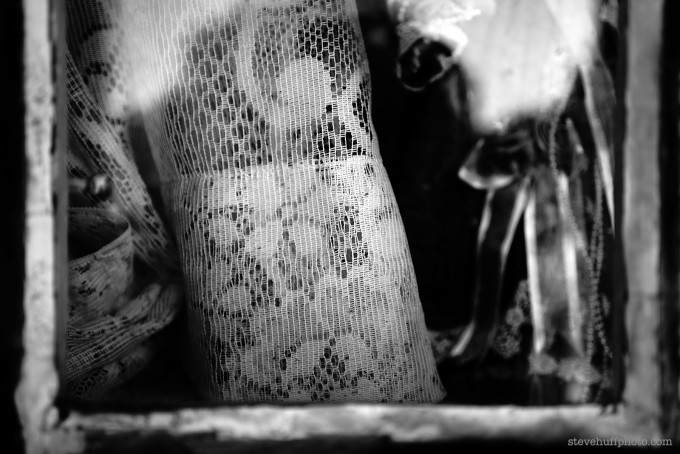 –
The Sony A7s and 55 1.8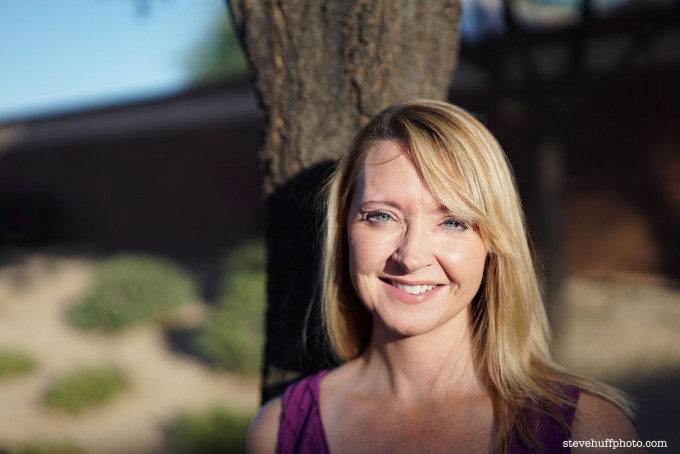 –
A7s again..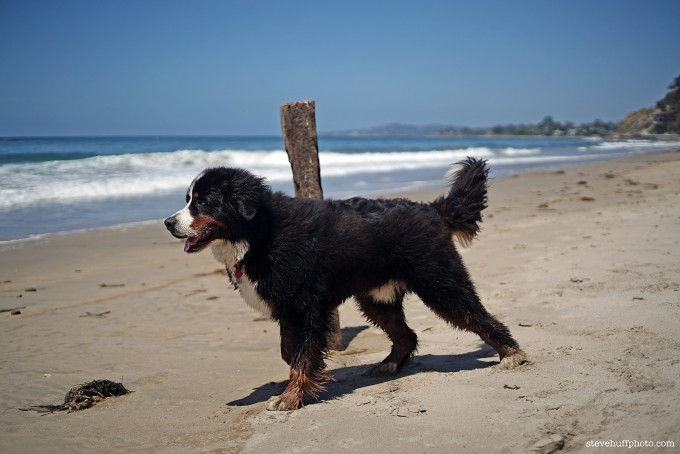 –
A7II and Noctilux..and amazing combo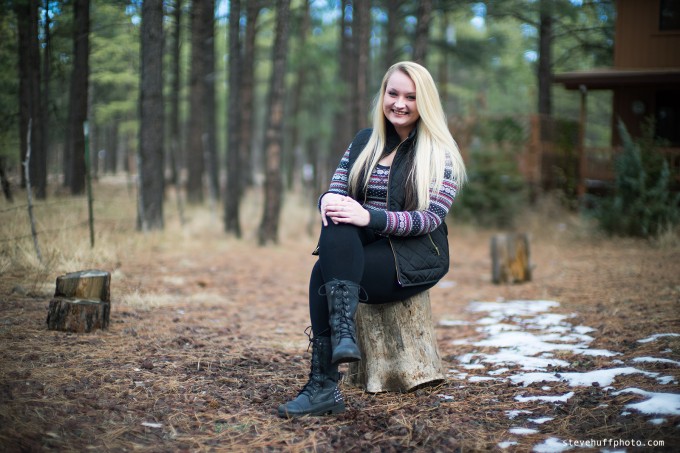 –
An OOC JPEG at ISO 8000 using the 35 2.8 Zeiss lens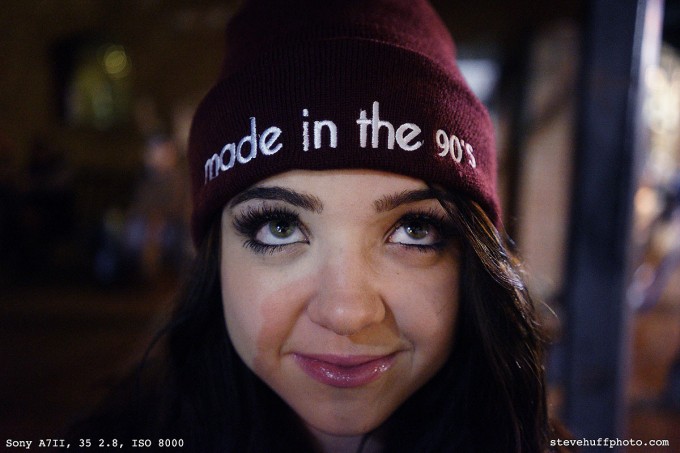 The Sony A7II represents the best of the Sony A7 line for me. It has all you need to create beautiful rich files. Wether you use native lenses or Leica M glass or old vintage rangefinder lenses, this is the camera that can handle it. The A7s is the king of the night, with amazing low light and high ISO abilities. The A7II can not come close to this ISO performance but IMO beats the A7s in overall IQ. The A7 series is doing VERY well for Sony, above expectations so this is good and can not wait to see what they come out with next.
—
Fuji X-T1 and X100T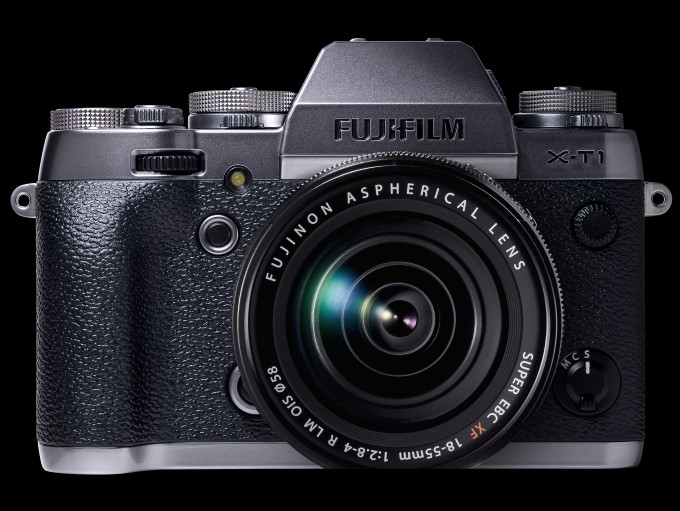 Ahhh, Fuji. Many love Fuji and they have some hardcore fans, that is for sure! Me, I like Fuji. I used to LOVE Fuji back in the days of the S5 pro and original X100. Today I feel they went a bit backwards with the X Trans sensor. I just do not like it as much as the original sensor from the X100. When I look at any Fuji images (not just mine) they have a look to them from the X Trans that while nice, is not my preferred look. In fact, its at the bottom of the heap for me. There is something un-natural about the files for my tastes but even with that said, this is a personal thing and what I may dislike, someone else may love to death.
Many love Fuji and that can not be denied. They sell well and they do "Fuji Color" very well. Where it falls flat for me is true low light ability. The files get "dirty" and "mushy" in low light and this is why all of the really great Fuji images in recent years were shot in amazing light. Give the X Trans amazing light and it will reward you. Give it dull or low light and it will not. For me, the Sony files and the Olympus and Leica files below beat the Fuji when it comes to overall IQ.
Body wise, the X-T1 is fantastic. Its a wonderful body but still compared to the A7II, E-M1, and M 240 it feels the lowest quality of build. It is not bad in build, but when you compare side by side with the competition, it feels a bit lacking and hollow. Much better than previous Fuji bodies though. Fuji has come a long way since the X-Pro 1. Now they have much faster AF, world class EVF (best there is), nice external controls for all of your needs and great usability. If Fuji still used the old X100 sensor I would own an X-T1 🙂 That X-T1 above looks AMAZING doesn't it?
Typical Fuji look in normal light..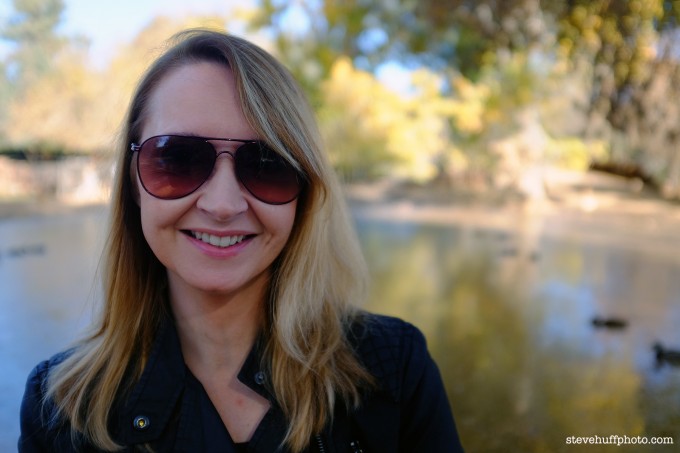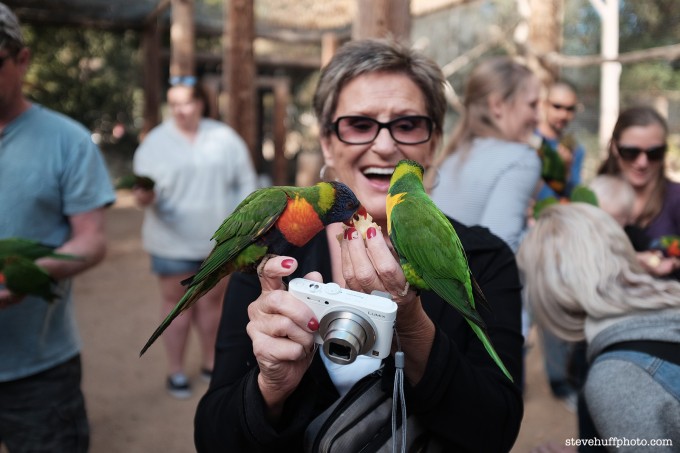 –
I always have issues with the X-Trans blowing highlight, even if using the extended DR modes (which make the image look very flat imo) – Here the bird is exposed correctly but the highlights have blown. There are many examples of this and i never have this issue with my other cameras. Nothing I did could save the blown out highlights here or in other X-T1 images.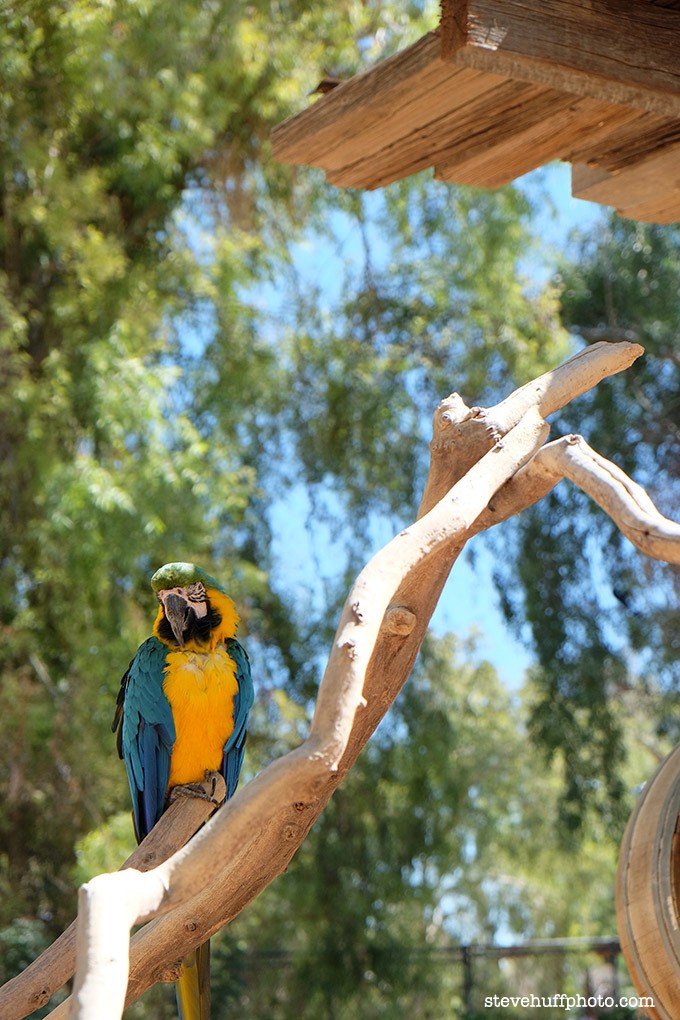 –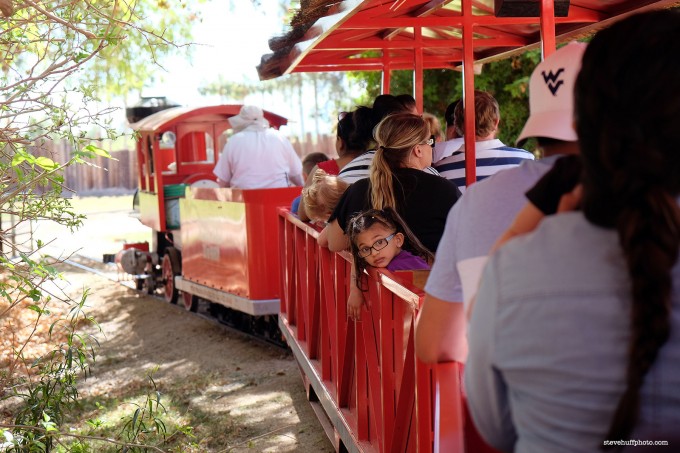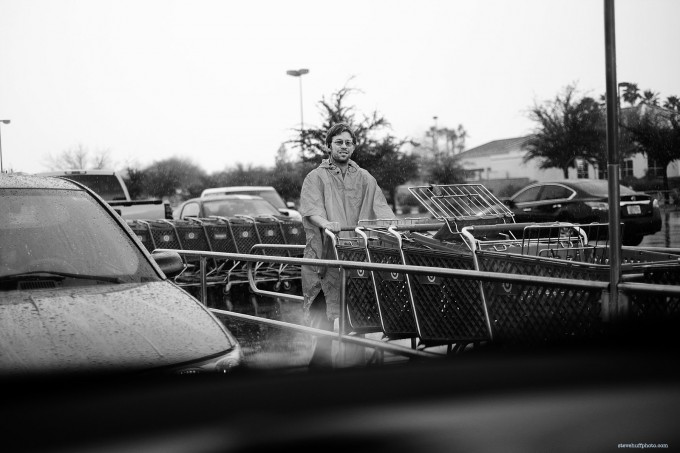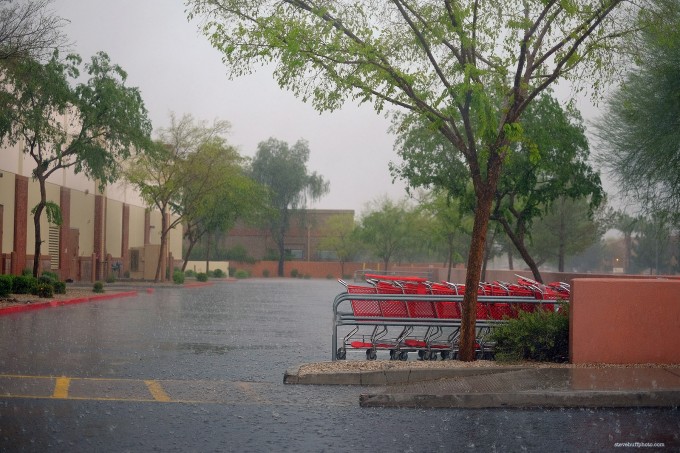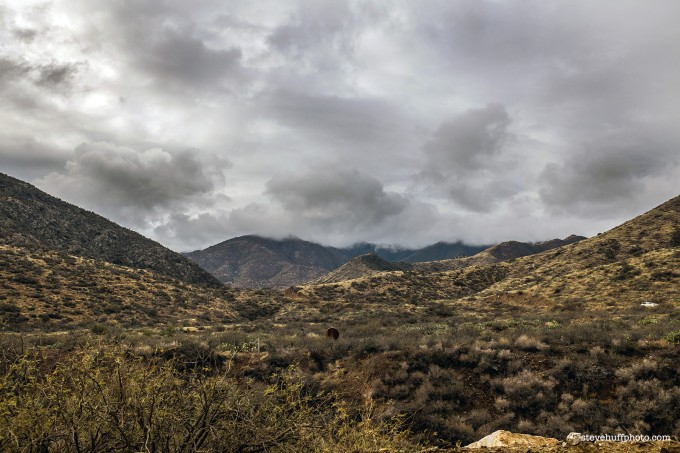 The good thing about Fuji is they support their cameras NON STOP. Firmware releases are regular and they fix bugs that pop up, improve AF speed and do good things AFTER you buy the camera. They are improving their bodies non stop as well, and the X-T1 is a winning body without question and I am sure they will keep coming out with better and better cameras. One of these days I will buy myself a Fuji 🙂
Olympus E-M1 and E-M5II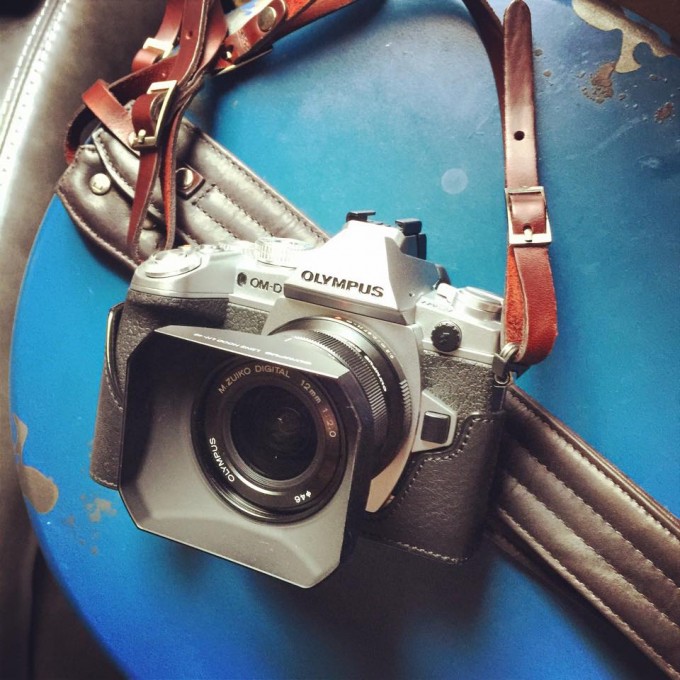 To me, this system is so mature and so well executed today that these are some of the best cameras you can buy today, regardless of mirrorless or DSLR. There are a thousand reasons for this from size, build, pro level features, freeze, shock, weatherproof…huge EVF, super fast AF, amazing 5 Axis (best in the world), awesome video in the new 5II as well as the rich files with superb color richness as well. Some of my favorite images of my life were shot on 4/3 and Micro 4/3 systems and I place this just behind the Sony A7II and Leica M for IQ.
Today, the E-M5II and E-M1 meet or exceed nearly all APS-C cameras for build, speed, features, capabilities, color and yes IQ. It can not beat a full frame model for Dynamic Range, Details or high ISO but it holds its own and then some for APS-C and for me, the E-M1 is probably the best camera body I have used, ever. I am talking about the whole package… build, features, speed, controls, versatility, what is possible with them, etc. As I said, IQ is just behind the full frame models. It really is.
Even so, Olympus is doing great things and they are the inventors of Live View, Dust Cleaning in camera, 5 Axis IS, and more. Good to see them still innovating. I also feel the best lenses next to Leica M are right here for Micro 4/3, from the Nocticron to the 75 1.8 to the 40-150 to the 12mm f/2 to the f/0.95 Voigtlanders. So many choices.
Shot with the 17 1.8 at 1.8. Amazing lens with just the right amount of detail and tones.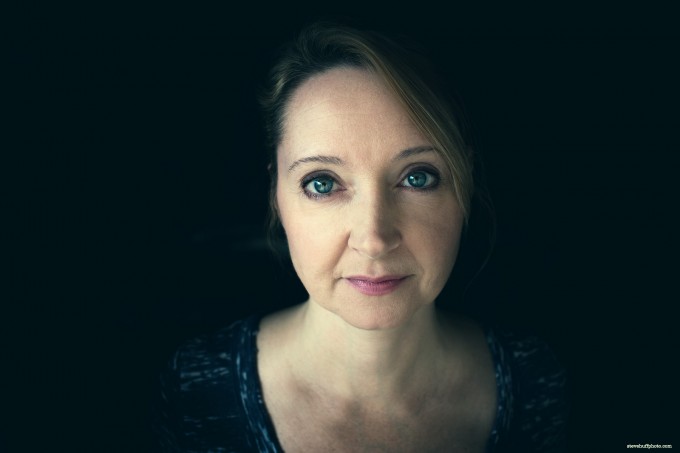 –
The 40-150 – the color here is WOW. JPEG. The way I brought this out is by using SPOT metering.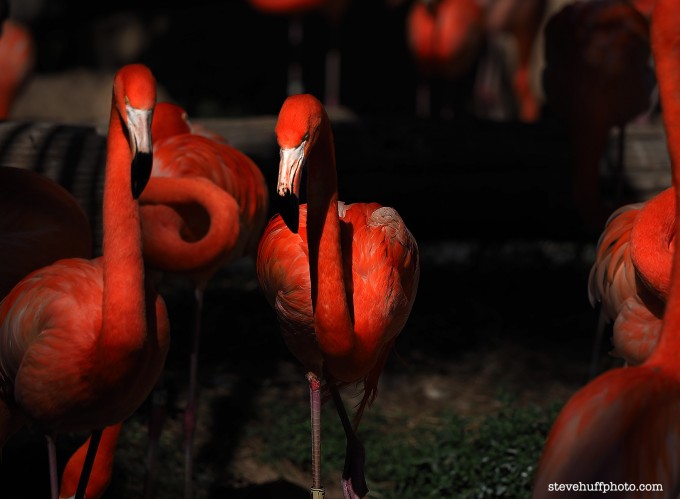 –
The 12-40 f/2.8 pro zoom. One of the best standard zooms I have used.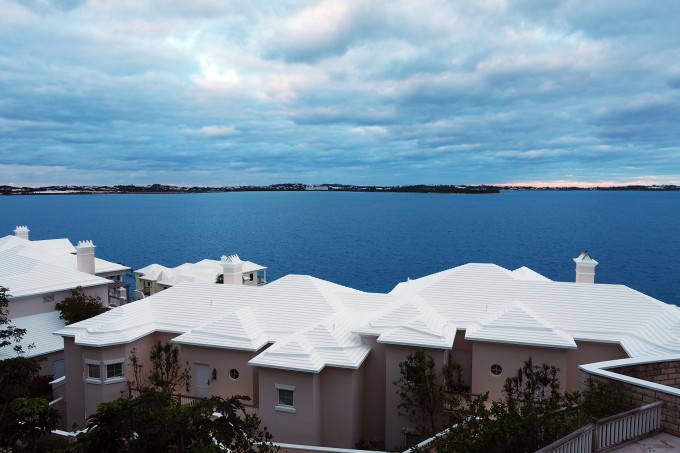 –
The 17 1.8 again, smooth, sharp and wonderful bokeh.
–
Nocticron goodness…f/1.2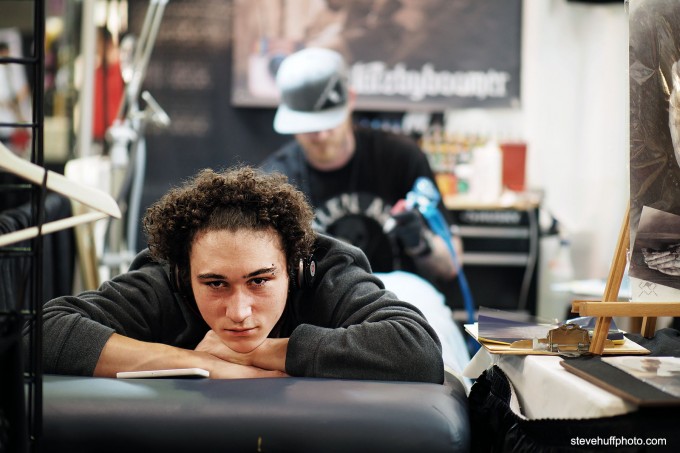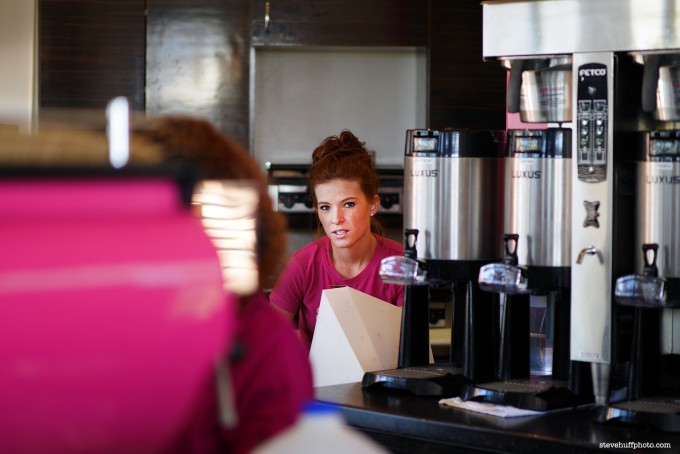 –
The Voigtlander 25 0.95 at 0.95 – THIS is a special lens.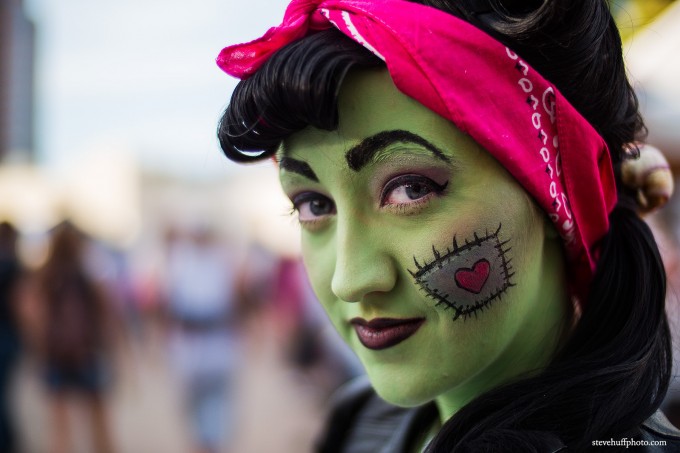 Olympus have created quite the tool for the PHOTOGRAPHER who puts his priorities at capturing the image, the moment, the memories. The Af doesn't let you down, the controls are spot on and the build is the best of the lot. Lens choice is plentiful and its only weakness is that it will not give you full frame shallow depth of field (but neither will APS-C). For me, the E-M1 and E-M5II beats most APS-C camera as a whole, without hesitation, even factoring in size. Now there are some great bodies by Panasonic as well but for me, they do not have what it takes to take on Olympus's E-M1 and E-M5II.
Leica M 240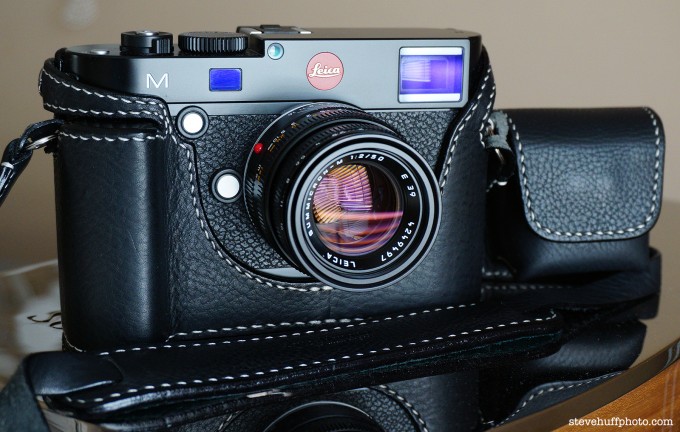 Ahhh, the system I loved and used for many years, ever since the film M7. I have had an M ever since from the M8 to M9 to MP (film) to M9P to M-P 240 to Monochrom. I have had them all and loved them all. For me, this is the pinnacle of simplicity. Real photography. Not much in the way of features but this is how it should be with an M. Just you, the camera, and the subject. Nothing to worry about  – just focus, set your aperture/exposure and shoot.
The Leica M is an all time favorite of mine, hands down. The only issues today is with cost. Buying an M 240 and 50 APO will set you back $15,000. Buy a used M and used Voigtlander lens and it will still set you back $6k. You have to be majorly dedicated and have a nice padded bank account to jump in today,  so not everyone can.
Today with cameras like the Sony A7II leica seems to be losing some ground. Back in the M9 days they ruled the roost as there was nothing quite like the M9 in use or in age quality. Today, there are  a 1-2 mirrorless cameras that meet or exceed the M 240 image quality and color and for much less money. While you will never get the experience of the M from a Sony, Fuji or Olympus and you will never get that true pride of ownership with anything else (once you feel and shoot with an M it is tough to go to anything else) you will get IQ that can beat it from other cameras. Today Leica is not "the best" in IQ but they are "the best" in lenses, experience, build, and feel AND simplicity. The M lenses are the best in the world IMO and they are SMALL and built like mini tanks.
I love Leica, and I love the M 240. Period. It's has some magic in the bloodlines but today it is getting harder to justify unless you REALLY only love RF shooting and have a big fat bank account.
The M with the 50 APO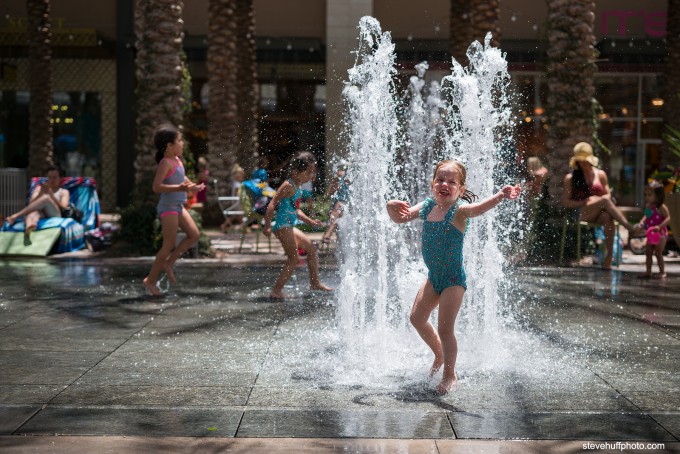 –
The M with a Voigtlander 50 1.5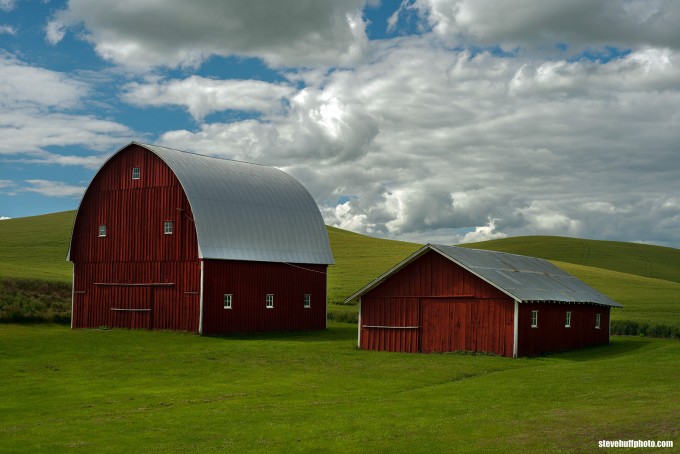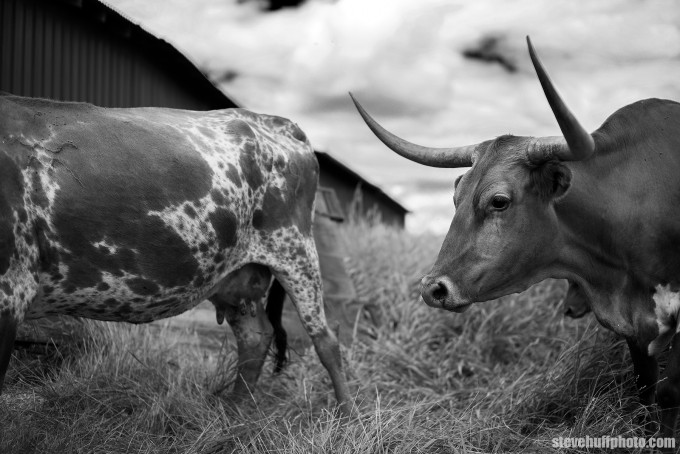 –
The M with a 90 Elmarit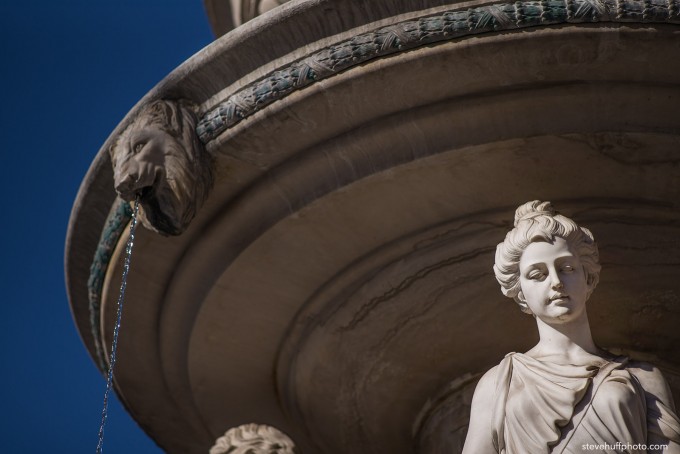 –
50 APO again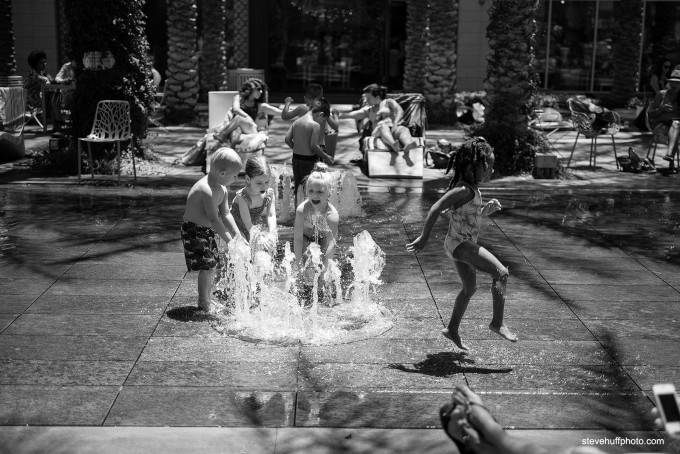 –
Noctilux
–
35 Cron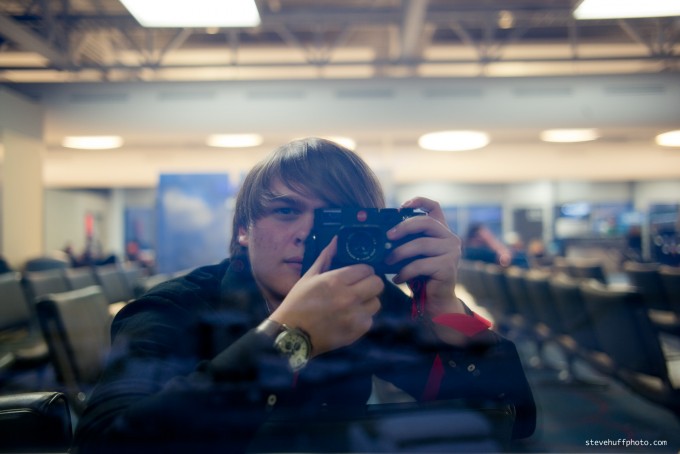 As I look back at these random images I chose for this article I study them and not only am I looking at the file quality and character but I am remembering the times I had shooting those images and according to my memory, the most fun I had shooting was with the Leica M, hands down. Then it would be the E-M1 and E-M5II, then the Sony A7II and A7s and then the Fuji. All have the capability to capture your frames in high quality but the one you choose will be part of your personal journey. The one that speaks to YOU, not ME. So next time you get ready to send an email asking "What should I buy" – ask yourself this question and go with you 1st gut instinct. That is usually the correct choice 🙂
You can see my full reviews of the cameras listed above:
Sony A7II – Sony A7s – Fuji X-T1 – Fuji X100T – Olympus E-M1 – Olympus E-M5II – Leica M 240