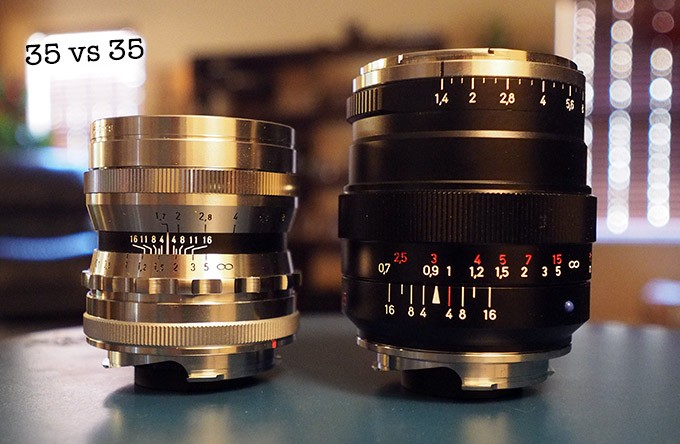 Quick Comparison: Zeiss 35 1.4 ZM vs Voigtlander 35 1.7 VM
I have been shooting with the beautiful chrome Voigtlander 35 f/1.7 lens on my Sony A7RII and WOW, it is one hell of a lens if you are into manual focus small primes on your A7RII. In fact, I have been so impressed by this small wonder that I rented the Zeiss 35 1.4 Zm to compare. I will have a full comparison in my review of the Voigtlander (coming soon) but for now, just a quick snap in my backyard. Click images for larger and full 100% crops.
As for sharpness, the Voigtlander is just as sharp as the Zeiss at f/1.7 where the Voigtlander is wide open. When the Zeiss is at f/1.4 it is not as sharp as what comes from the Voigtlander when it is at f/1.7. So in regards to details, they appear to be pretty equal. Bokeh… there are some slight differences here and I mean slight. My money would go to the Voigtlander any day as it is smaller, looks nicer, and is less than half the price. Look for more samples with both in my upcoming lens review of the 35 1.7 VM.
Click images for larger and to see 100% crop