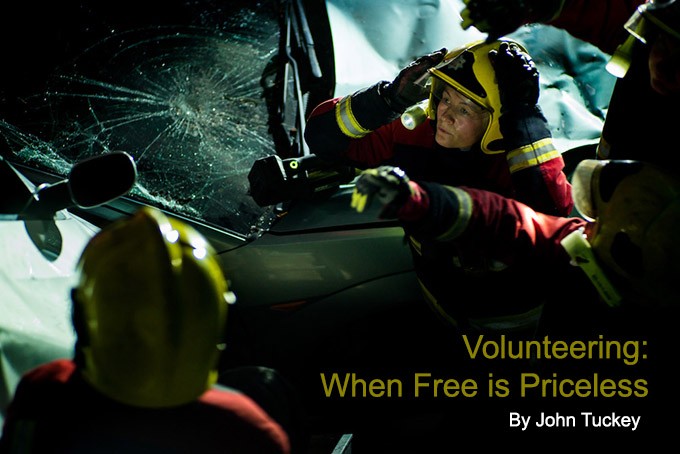 Volunteering: When Free is Priceless.
Most photographers love what they do, some validation is always nice and, if we happen to be able to make a living too, it's the best job in the world. But being part of even a small exhibition in a major gallery isn't something most of us dare imagine – nice as it is to dream about. So I can't describe how delighted I have been to see my work on the walls of Birmingham Museum & Art Gallery at the moment as part of the 'West Midlands Fire Service Volunteer Photographers' Exhibition'.
I was invited to volunteer with West Midlands after the team saw my work in the lead up to the 'Vintage Photographer of the Year' awards 2013. Now I'm on call several nights a week and part of the weekends too and whatever I'm asked to do, I know it won't be dull. Whether it's an emergency or a training exercise, publicity event or crisis-simulation, it's always different and the documentary aspect of the work is fascinating and very satisfying – it's the other end of the spectrum to my studio work, the event (crisis or exercise) won't stop for good light, or a good angle.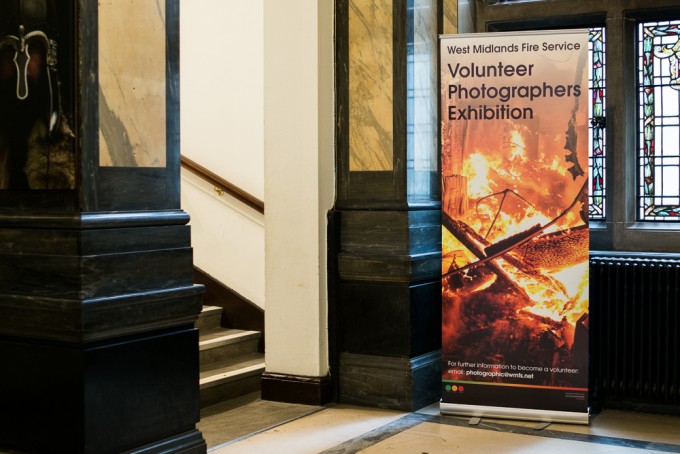 I hope those of you who can will go and see the exhibition while it is up, for the rest of you here are some other images from a special-ops training exercise with the team responsible for dealing with post-impact in the event of explosions or building collapse. Structural damage and a volatile environment are a huge challenge in these situations and conditions were simulated by filling a small warehouse unit with debris, trashed cars and rubble, then killing the lights to recreate a 'collapsed car park aftermath'. It was pitch black, for many this is a photographer's worst possible set-up, fair to say. So the shots you see were lit only by a couple of lamps firefighters pulled in through crawl spaces, and their helmet lamps. Fortunately I found a great vantage point – without getting in the way – and set the M240 and cron 90mm to f/2, ISO 1600-3200 leaving the shutter to do its thing (around 1/45). In post it took a bit of noise reduction, but I have to admit I was pretty amazed at the results.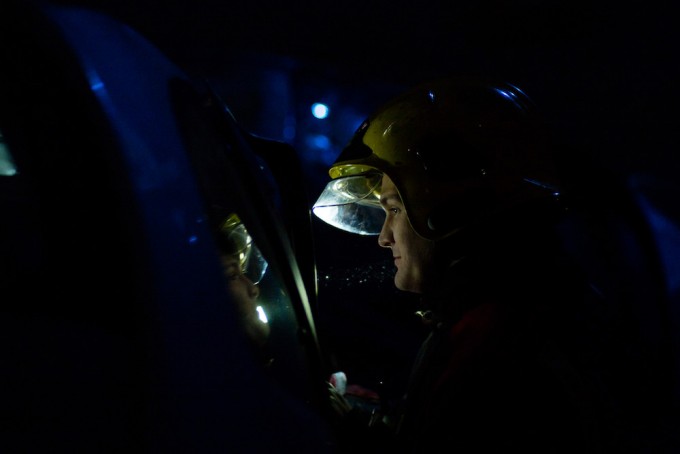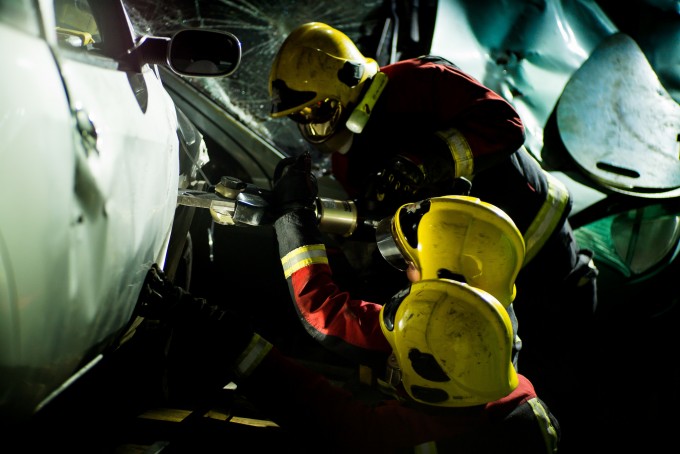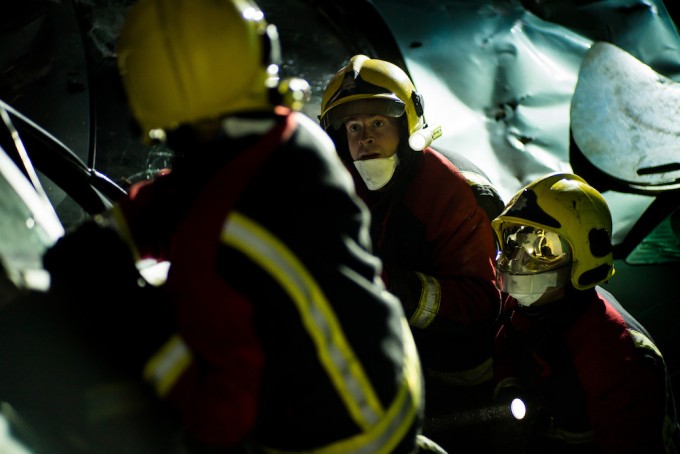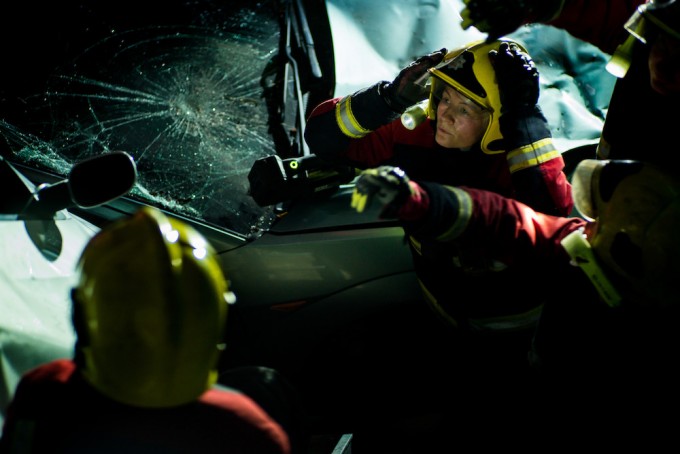 Volunteering isn't a sure route to your first exhibition by any means, that's just a happy coincidence or icing on the cake. The real satisfaction is the work and being usefully involved with a dedicated team who provide an invaluable service 24/7 in some of the most demanding and dangerous circumstances imaginable. It's been a real eye-opener for me over the past few years. Would I recommend it? Definitely, without hesitation, it's an incredible opportunity to expand your range and contribute to a worthwhile cause at the same time. And, as my experience shows, you never know where it will lead.
If you are in the west midlands of the UK, the WMFS is always on the lookout for more volunteers and you can contact them here: photographic@wmfs.net If the link in the article didnt make it online here's the link again: http://www.birminghammuseums.org.uk/bmag/whats-on/west-midlands-fire-service-volunteer-photographers-exhibition
If you live elsewhere, I'm sure your local charities and public services all have an equivalent – who knows what your next shoot may be?
Best regards,
John Tuckey
http://john.tuckey.photography