The Noctilux 0.95 Unplugged
By Kristian Dowling
From Steve: This is a great piece with amazing photographs to show it off. Kristian is a talented photographer who I have been in contact with for quite a while through e-mail and I am pleased to publish this because in my opinion, these are some of the most beautiful photographs to come from ANY Hollywood photographer and really showcases what this lens can do 😉 – Thanks Christian!
Many know the Noctilux 0.95 as a luxury lens, mostly suited to people with deep pockets, especially since lack of supply has pushed used prices beyond new prices. For me, it is a daily tool, which I used almost exclusively wide open at 0.95. Working in Hollywood, I have access to many great photographic opportunities with some great artists and talent. Having the right tools is essential, but I have to admit, I do not 'need' this lens. While it's a tool, it's one that is also quite extravagant and not easily justifiable because it isn't essential to my work to shoot at f/0.95, and it doesn't make me any more money compared to using a f/1.4 lens.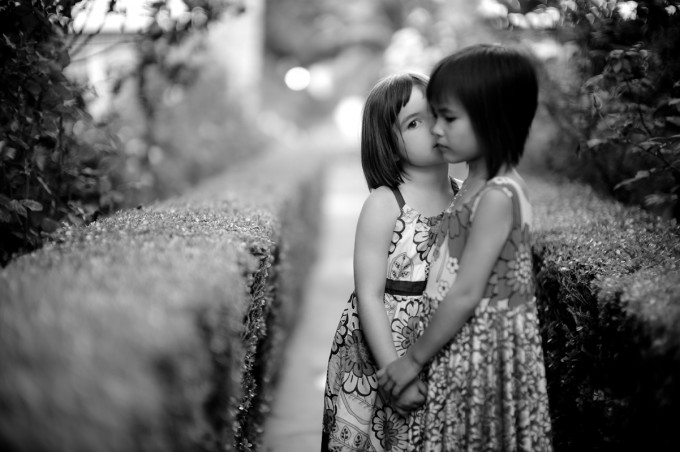 [ad#Adsense Blog Sq Embed Image]
Quality
I won't get too much into the build quality as Steve and others have already summed it all up nicely. Let me just say that build quality of materials, precision engineering and assembly don't get any better than this. In terms of image quality, this would have to be the highest performing and most consistent ultra-fast lens ever produced. Consistency from wide open at f/0.95 is amazing and maintained throughout the aperture range until diffraction kicks in from f/16.
At 0.95, the image is very sharp, honestly very close to the amazing Summilux 50/1.4 ASPH at f/1.4. Using the lens wide open allows amazing isolation and fast drop off of focus to blur. So much so, that it's almost too much, too fast at times.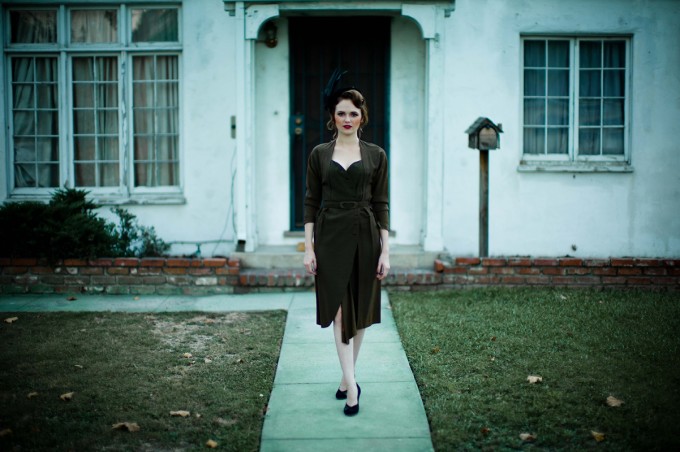 One other quality to note is how well it controls flare and internal reflections. It's amazing how well contrast, sharpness, and color are maintained when a strong light source is either inside or just outside of the frame. Make sure to remove any filters though if you want to totally avoid any signs of flare or reflections. In some of my examples you will see how the filter has caused a reflection that I actually like.
In use, and focusing accurately
While the Noctilux is large and heavy for an M lens, it handles extremely well. It's focus ring is smoother than the f/1 and it's focus throw is the perfect length. Not too short and not too long, making focus fast and easy to get right, especially for such a fast lens.
Despite being front heavy and large, it does balance quite well on the M9 and will intrude into the frame lines creating a blockage of your view. The key to accurate focus with this lens, especially in low light is to turn the focus ring past the focus point, then bring it back into alignment. I also focus bracket very important images, allowing me a choice of shots with slightly differing focus. This entails taking 2-5 shots of the scene while slightly adjusting focus for each frame, both in-front and behind the focus point.
See this video I made
Character and Signature of the lens drawing and bokeh at 0.95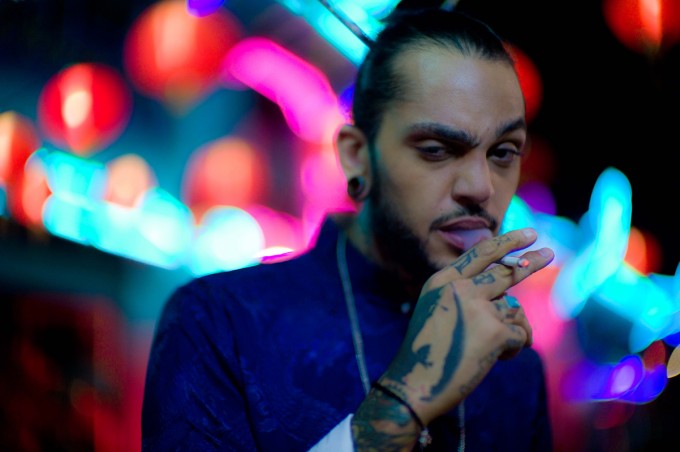 This lens while being the upgrade from the f/1 version is not exactly what I'd describe as an upgrade. It's more like a side step. I believe there's room for both of these lenses in the marketplace but unfortunately, Leica discontinued it. While the f/1 version is known for it's dreamy, swirly bokeh with a very distinctive signature, the 0.95 does not display these characteristics. Shooting at 0.95 doesn't give the 'appearance' of a more obvious isolation as people would think, and this is because it's a very, very well corrected lens. It's aberrations are mainly obvious towards the corners, while the f/1's aberrations are what made it famous.
Put simply, the 0.95 draws just like it's smaller brother, the Summilux 501/1.4 ASPH. Both are highly corrected and produce bokeh that is very clean and corrected, representing the out of focus areas clearly and with little distortion of objects, lines and shapes. This is very important for my kind of work, because the environment in my backgrounds is usually important to my pictures and completes the story I'm telling. In contrast, the dreamy look of the f/1 version would distort the reality of my pictures, which can be great for generic portraits where the background is irrelevant to the subject or story.
I've been able to use the 0.95 for my work mainly because it is sharp enough at 0.95 and the M9's sensor makes good use of the light entering that large aperture opening. Unless my clients wanted a soft dreamy look, the f/1 is not sharp enough at f/1 for most commercial uses, especially for today's standards.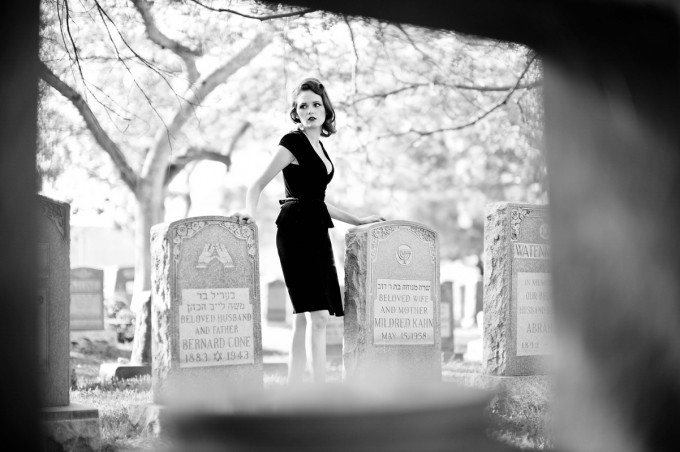 Need for speed or character?
Photographers buy these kinds of lenses for different reasons. Some for speed, and some for character. Most will say both. For me, it was about speed. If I wanted character, I'd buy the f/1 or the Zeiss C-Sonnar 50/1.5. Alongside my Leica, I also use the Nikon D3/D3s/D4 and lately the D800E, which all offer low light ISO qualities that easily surpass the M9's sensor.
Therefor, when using the M9 in low light, the 'need for speed' becomes very apparent and there's my justification for the 0.95 aperture. Hopefully, the M10 will improve enough that using this lens at 0.95 isn't as important anymore. I say this because as digital camera ISO quality increases, I see thing differently to the general market.
Most people like high quality ISO so that they can use faster shutter speeds while shooting wide open. Whereas, I see the ability to stop down more, gaining extra depth of field and increasing the overall sharpness of the picture. I'm not afraid to bump up the ISO because I'd rather have a grainy sharp picture, than a smooth soft one due to camera shake and/or subject movement.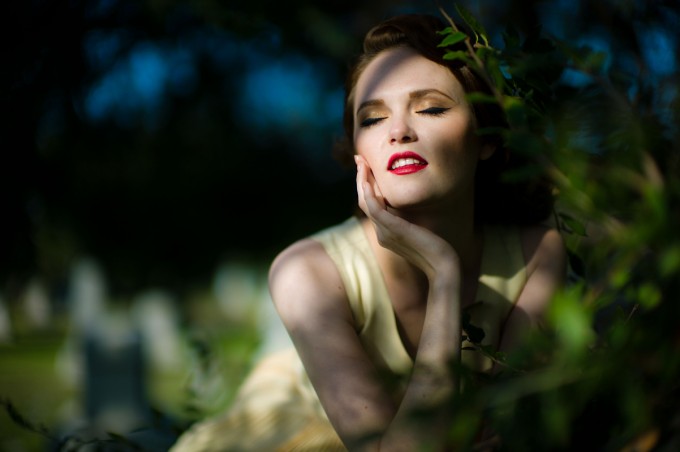 Issues with using the Noctilux
Some may see the size and weight and issue, but considering what this lens does, it really isn't so large, and compares closely in size to most SLR 50/1.4 lenses.
All super-fast lens designs have compromises in the pursuit of perfection and the Noctilux 0.95 is not exempt. The biggest issue with the Noctilux is it's purple fringing problem when shooting wide open against strong light sources, especially with bright backgrounds. While it's an issue at times, I wouldn't call it a 'fault' of the lens, as it's not designed to be used in such conditions. Luckily, the new CA removal tool in Photoshop CS6, can completely remove just about any CA and purple fringing in its RAW conversion software – it's quite amazing actually.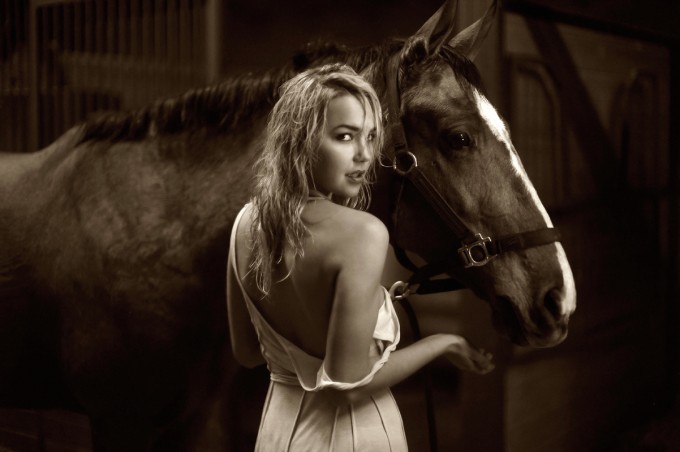 One issue I have with this lens is not due to it's own fault or the fault of it's designers. It's about the mindset of the photographer when using this lens. Shooting at 0.95 can be very tricky and while it's nice to isolate subjects, the urge to shoot wide open is very strong and may not always be the most appropriate aperture to use – but you do, because it's right there in your face > 0.95!
I see way too many shots ruined by photographers because they're in this 'wide open' mindset. The background in pictures is very important to telling the story in the picture and 0.95 may not always be the best decision when using this lens. I pretty much only used this lens at 0.95 because that's what I bought it for, but there are some pictures I took where I wish I stopped down. Taking good photographs with this or any lens should be about choosing the most 'appropriate' aperture, and not the one you paid $11,000 for. Let me ask you this…..how many of the world's best historical pictures were taken with backgrounds blurred beyond recognition?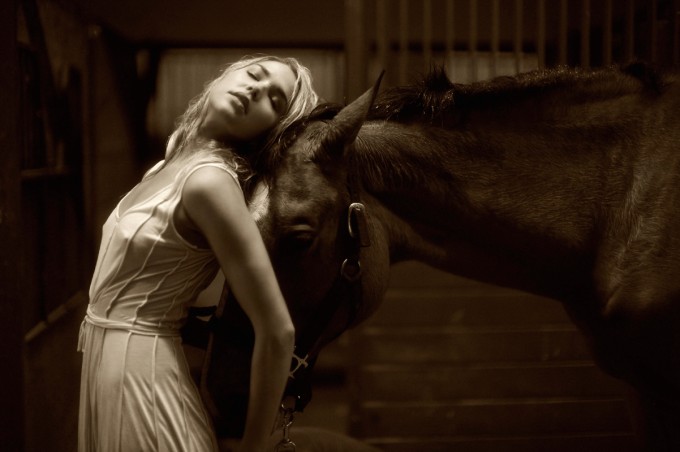 Why you should and should not buy it
The Noctilux is a lens that is commonly bought and sold, sometimes 2-3 times by the same photographer. That is because it's a huge expense and large size that many photographers find difficult to justify, especially in regards to keeping this lens over a long period of time. Once sold, the photographer often misses it and lusts after it once more.
I highly recommend the Noctilux to those who feel they 'need' the speed and know that they will use this lens on a regular basis for all kinds of work, shot wide open and stopped down. I cannot recommend this lens to those wanting to collect or use this lens for effect only. The effect of this lens is minimal in my opinion and if you're interested because of the f/1's rendering, you'll be sorely disappointed.
The Noctilux 0.95 represents Leica's ability to create an almost perfect high-speed lens. It's rendering is spot on and out of focus is very clean with little to no signature – meaning it draws very accurately, even when out of focus. So for professional photographers or those after authentic and accurate representation in their photographs, this is the very best high-speed lens available, in any format.
Kristian Dowling