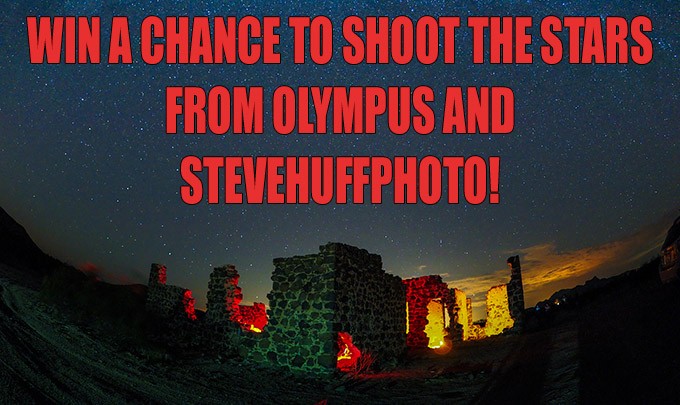 Photo Contest from SteveHuffPhoto and Olympus! Win an Astrophotography Experience! 
Hello to all on this lovely Wednesday! I have some exciting news for all of you today as I have teamed up with Olympus to create this awesome photo contest where the winner will be awarded one spot in the upcoming Astrophotography Workshop (lodging included in Flagstaff, AZ) where you will Join Olympus Trailblazer (and my good friend) Alex McClure for his sold out Astro Photography workshop from May 6th to the 9th! Jamie Macdonald, another Olympus Trailblazer will also be there and when Jamie and Alex get together for something like this, believe me, it is so so so worth it. Both really know this kind of work VERY well.
But I am not trying to sell you on this workshop as it is sold out, instead Olympus wants to give one of you here a spot, which is perfect for ANYONE wanting to learn how to shoot the stars.
Photo by Alex McClure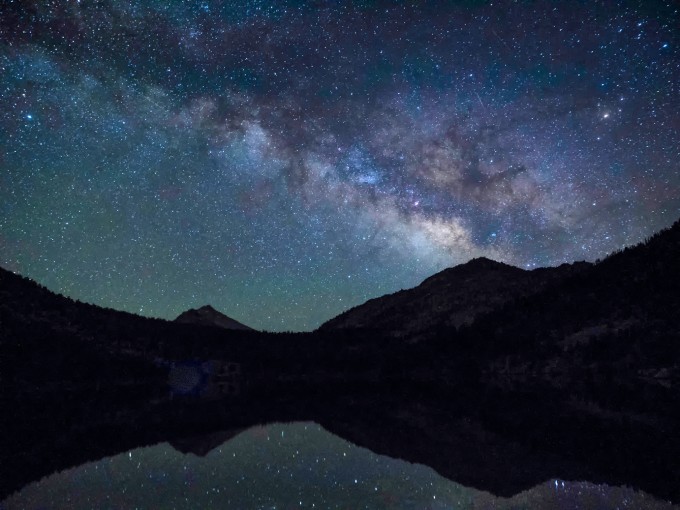 In order to capture stunning astro shots of the Milky Way and star paths, attendees will be staying at a 8,000 ft. elevation in Northern Arizona in some of the darkest skies in the U.S. The group will also be staying close enough to take day trips to the Grand Canyon and the red rocks of Sedona.
Yep, Sedona, Grand Canyon – amazing beauty in the Southwest, and the winner will have his or her workshop paid for along with all lodging. Just be sure that you are free May 6th-9th 2016! Travel/Airfare NOT included.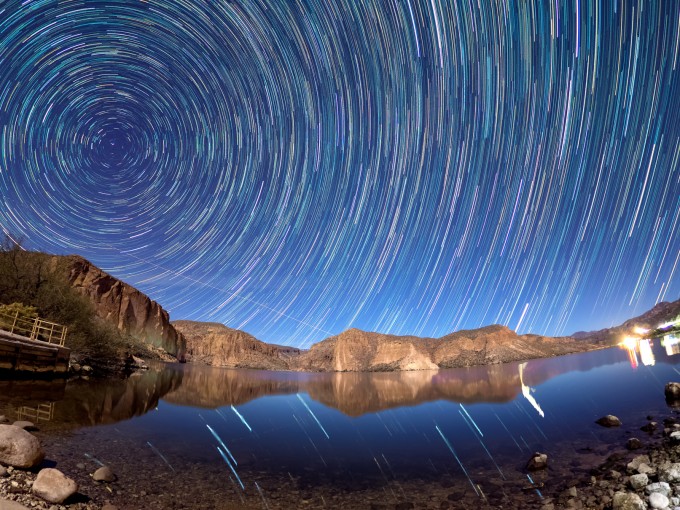 HOW TO ENTER and WIN?
Entering this contest is super easy but winning may be a challenge! Be sure to get your best shot ready for this! 
· Enter to win by tagging your best outdoor or astro image with #OlympusOutdoors on Facebook, Twitter or Instagram – Starting NOW!
· Prize: 1 spot in Olympus Trailblazer Alex McClure's Astrophotography workshop (valued at $999.00, lodging included – travel and meals are not included in the prize) (see details here)
· Dates: May 6th to May 9th
· Olympus Trailblazer Jamie MacDonald will be onsite for further hands-on instruction
The workshop will take place for 3 nights from Friday, May 6th at 5pm to Monday, May 9th at 10am, offering hands-on instruction from Alex and Jamie, guided fieldwork, editing training, and helpful critiques of your digital files. Olympus cameras will also be on hand if you want to try out their abilities with Astro. This will be a fun, educational and fantastic workshop for  those with an interest in this type of shooting, and the locations will be beautiful.
All that would be required of the winner is to get to Arizona where it all begins on the 6th of May, Friday morning. The winner would connect with Alex McClure about carpooling to the event. The workshop and lodging will be covered by Olympus to the winner. This is a sold out workshop but there is room for one more, and it could be YOU. So get your best outdoor or Astro image and tag it on social media with #OlympusOutdoors (Facebook, Twitter or Instagram).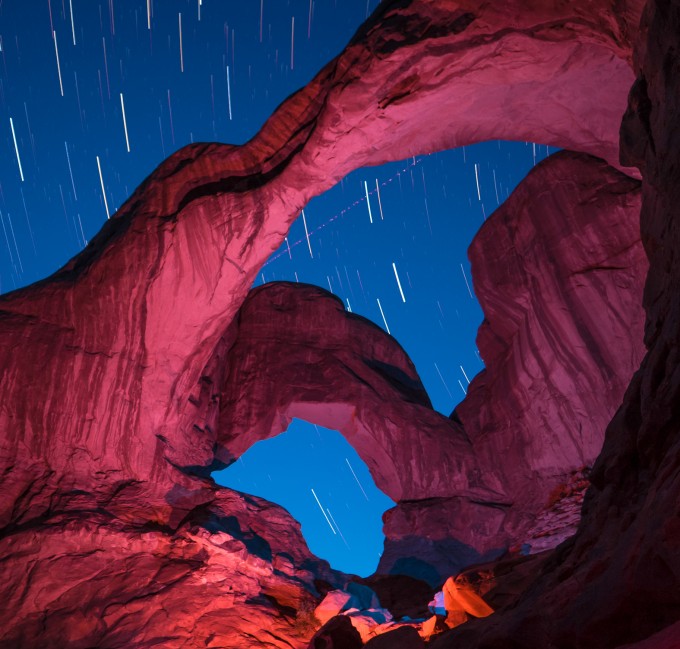 Get your best image ready and ENTER anytime between NOW and March 31st 2016 by posting your image using the hash tag #OlympusOutdoors on social media (FB, TWITTER and INSTAGRAM).
Only one entry per person please! 
Winner will be chosen on April 1st 2016 and announced HERE!