Shooting portraits with a Phase One IQ250
By Andrew Paquette
About three years ago I started getting serious about photography. At the time I didn't know what I wanted to shoot, just that I wanted the shots I took to be better than they had been. My first attempts to improve my photos involved getting better equipment. I upgraded my Nikon D70 to a Nikon D5100, then to a D800, and then an A7r (though it isn't technically an 'upgrade'). At the same time, I improved the quality of my lenses, eventually acquiring a collection of Zeiss, Leica, and Nikon glass.
The equipment made a difference in a few ways. Technically, I had more pixels, better colour fidelity, and more control over how the pictures were taken. However, for quite a while I wasn't sure what I wanted to shoot. I started with landscapes, macro nature shots, street shots, and sports. Of these subjects, I actually got a few paying gigs to shoot outdoor basketball (a regular gig, as it happens). Sports were fun to shoot, but I was still looking for better quality images. This led me to start renting studios so that I could work with studio lights. The difference in quality was a real revelation. At that point, though it was expensive, I started plotting ways to get studio time and access to medium format gear. Last year I picked up a Phase One IQ250, some ProFoto B1 units, and then proceeded to shoot everything in sight with the gear.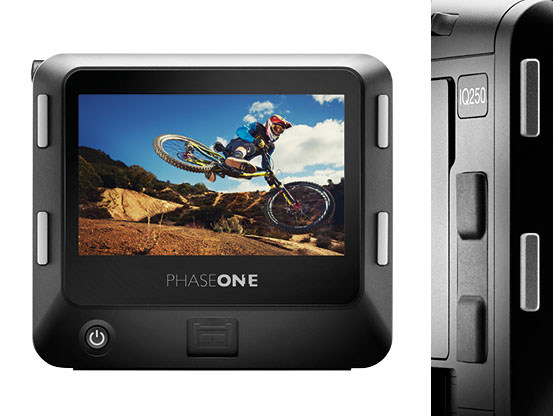 Although not made for sports, the colour produced by the IQ250 sensor was beautiful in the couple of basketball shoots I took it out on. It also excelled with the landscapes I tried it with. However, it really shines with portraits. I hadn't shared those here to date because portrait shoots usually yield only one or two shots and it didn't seem interesting enough to talk about such a small number of images. Now though, I have more—still not a lot—but enough to talk about. I am still working on making a portfolio, so these are not clients, but friends or acquaintances who have been kind enough to pose for me. All of the shots use between one and two ProFoto B1 units. Some also have a reflector or an in-shot light source. All but one of the portraits is taken with a Phase One IQ 250 back on a Phase One 645 DF+ camera. Lenses are either the SK 28mm LS or the SK 80mm LS. The sole exception to the Phase One group was taken yesterday with a backup camera (a Nikon D800 with a 15mm Zeiss Distagon) after I had a shutter failure with the 645 DF+. I was happy with the shot, but wished I'd had the Phase One because some of the shots from the shoot had to be discarded due to banding, something that would not have happened with the Phase One.
A comment on the lighting: I use the Nikon version of the ProFoto air remote but hardly ever use it on my Nikon. This is because I do almost all of my shoots with the Phase One now. When I have used it, I am usually annoyed with the TTL mode for 'perfect exposure'. In practice, this usually means really bad lighting because it automatically adjusts the lights to get a nice histogram, but ignores every other factor in the shot. I much prefer shooting in manual mode with the lights so that I can make fine adjustments—even if the exposure isn't 'perfect'.
Below are some selected portraits:
Figure 1 Martijn, Nikon D800, Zeiss 15mm f/10, 1/250, ISO 100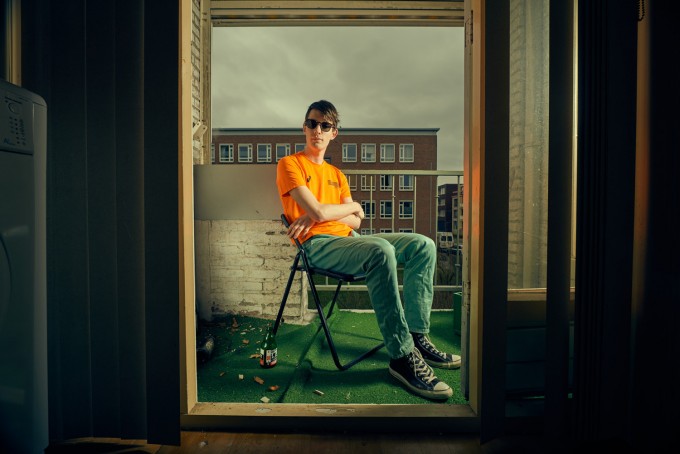 –
Figure 2 Bing (1), IQ250, SK 28mm, f/4.5, 1/160, ISO 800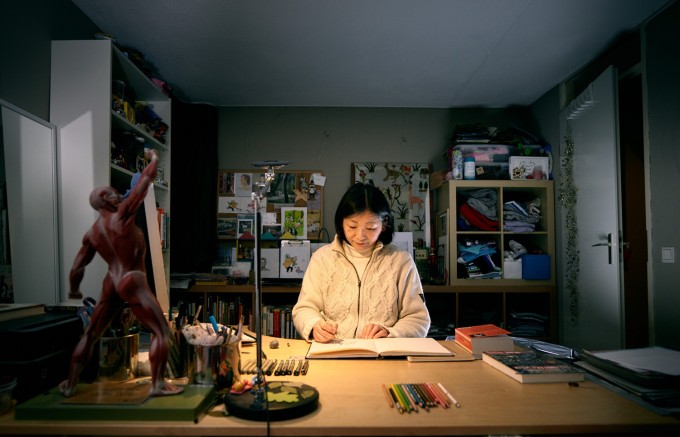 –
Figure 3 Bing (2), IQ250, SK 28mm, f/7.1, 1/80, ISO 100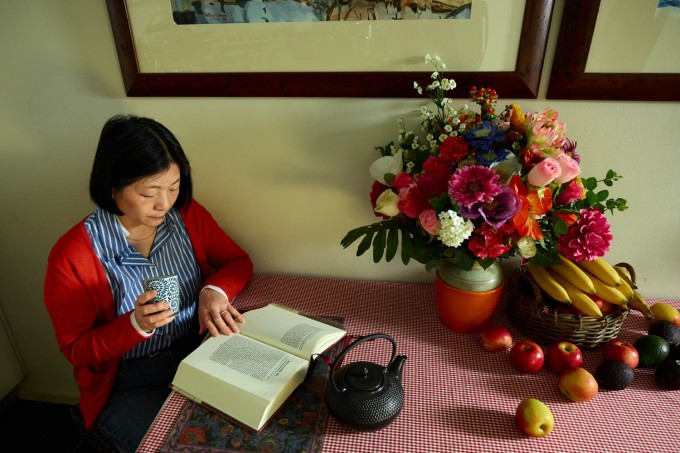 –
Figure 4 Neville the mad, IQ250, SK 28mm, f/7.1, 1/320, ISO 200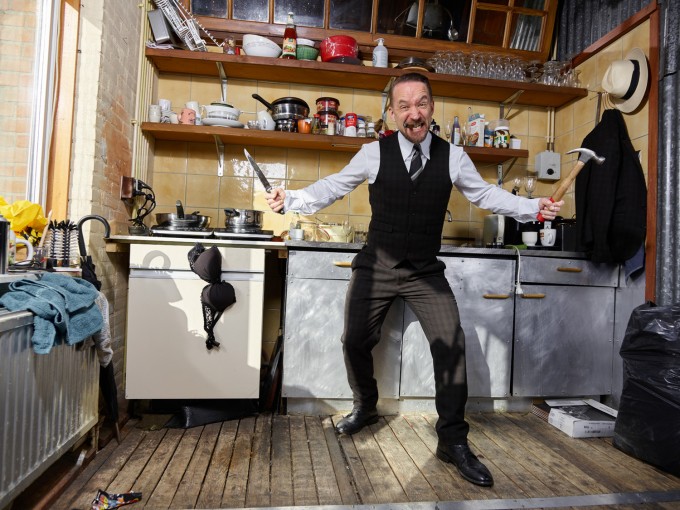 –
Figure 5 Neville the gentleman, IQ250, SK 80mm, f/5.6, 1/200, ISO 400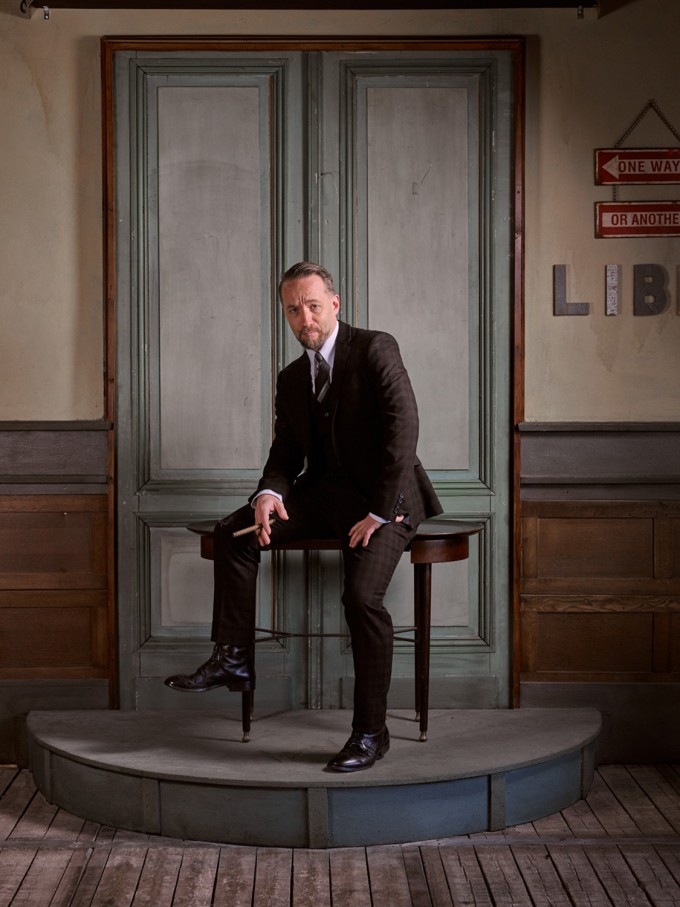 –
Figure 6 Neville the gangster (1), IQ250, SK 28mm, f/4.5, 1/160, ISO 400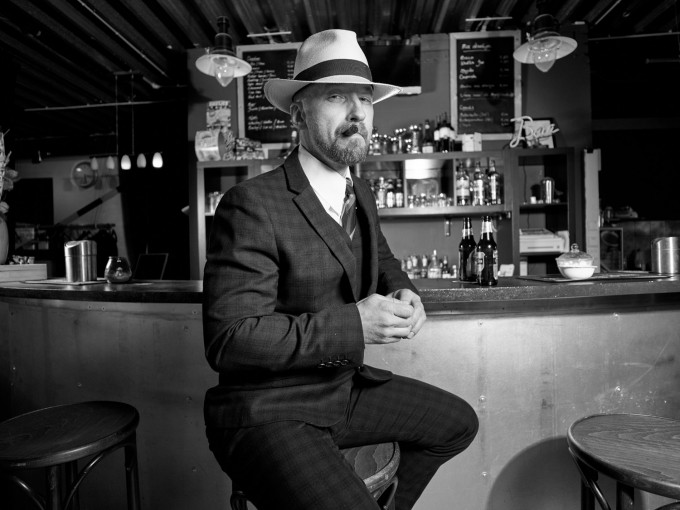 –
Figure 7 Neville the gangster (2), IQ250, SK 80mm, f/8, 1/320, ISO 400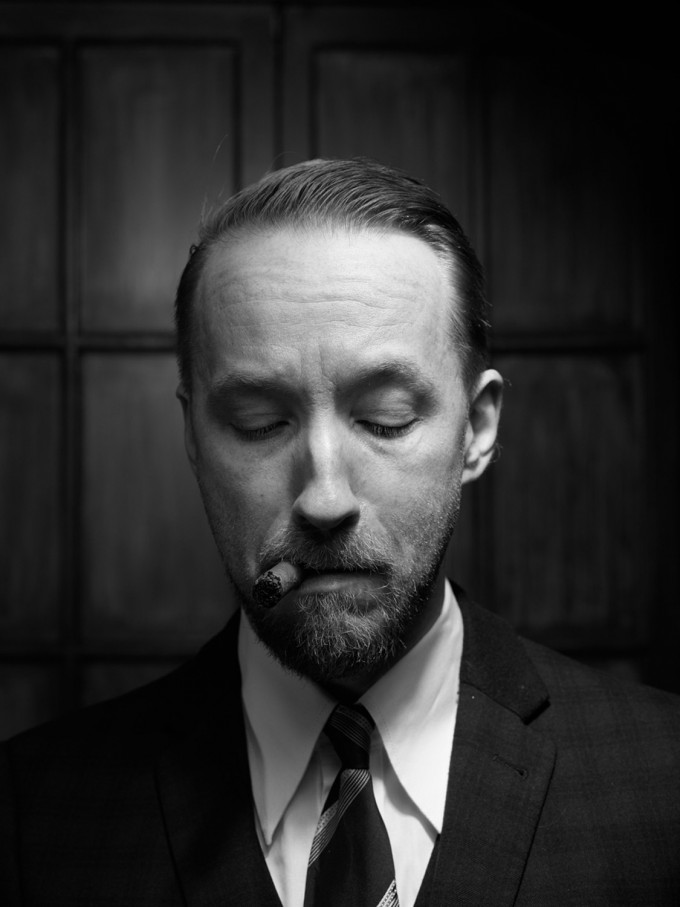 –
Figure 8 Martin, Sandy, and Les Paul, IQ250, SK 80mm, f/4, 1/80, ISO 200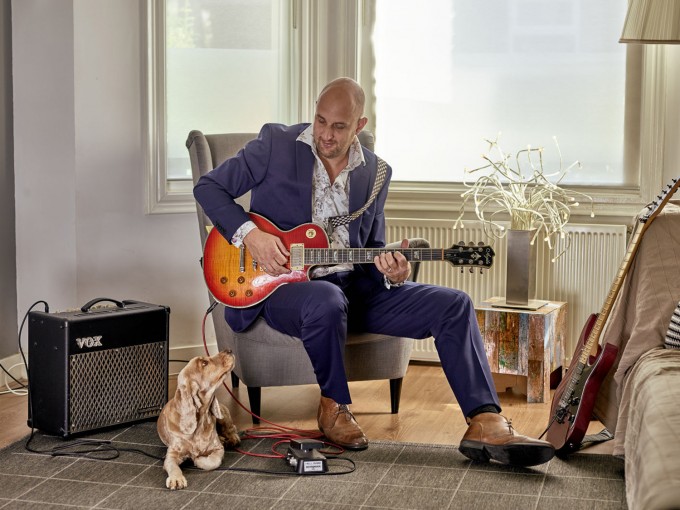 –
Figure 9 Martin with cycling goggles, IQ250, SK 80mm, f/6.3, 1/40, ISO 200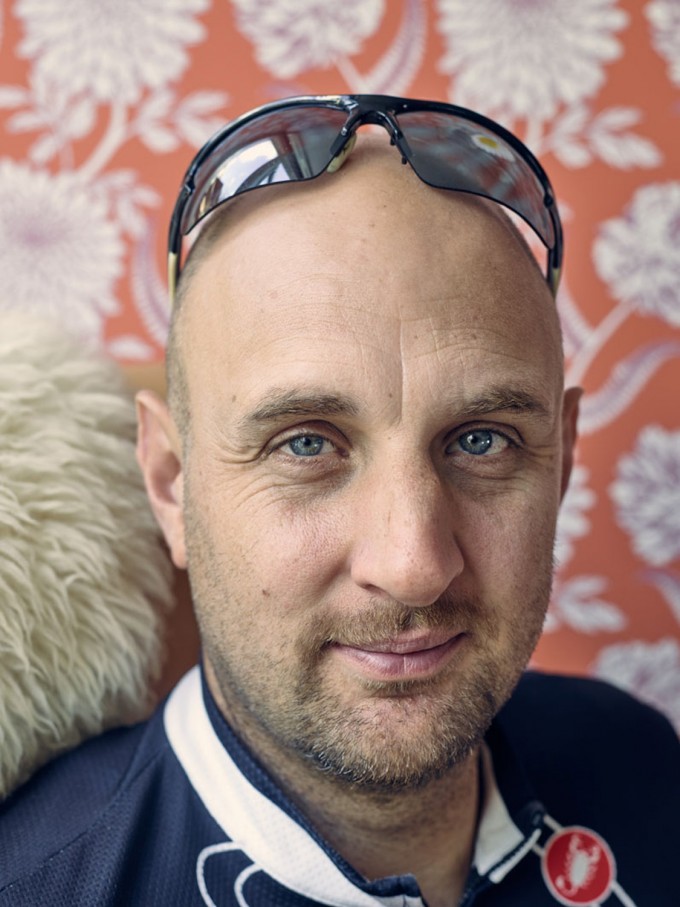 –
Figure 10 Sally and Daisy, IQ250, SK 28mm, f/4.5, 1/160, ISO 200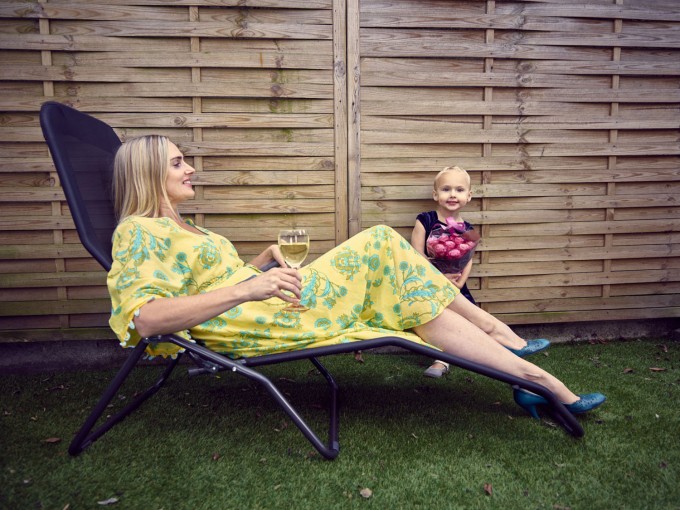 –
Figure 11 Parkour crew, IQ250, SK 28mm, f/8, 1/1600, ISO 200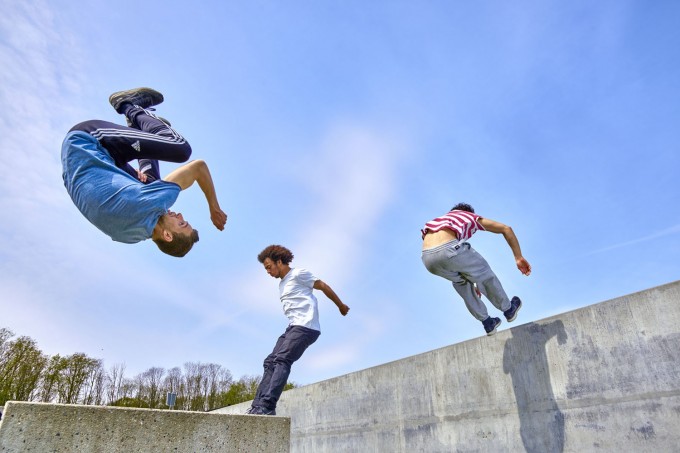 –
Figure 12 Alex, IQ250, SK 28mm, f/7.1, 1/1600, ISO 200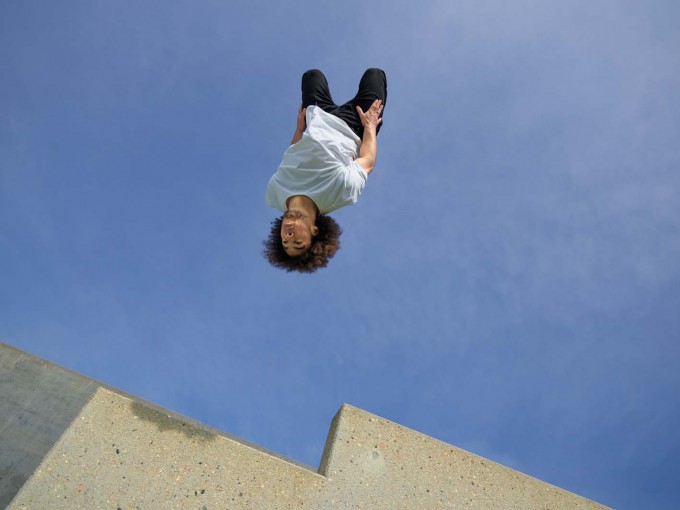 –
Figure 13 Bulent, IQ250, SK 28mm, f/7.1, 1/1600, ISO 200