The Sony A6300 is STUNNING. Small, fast, powerful. 1st Look.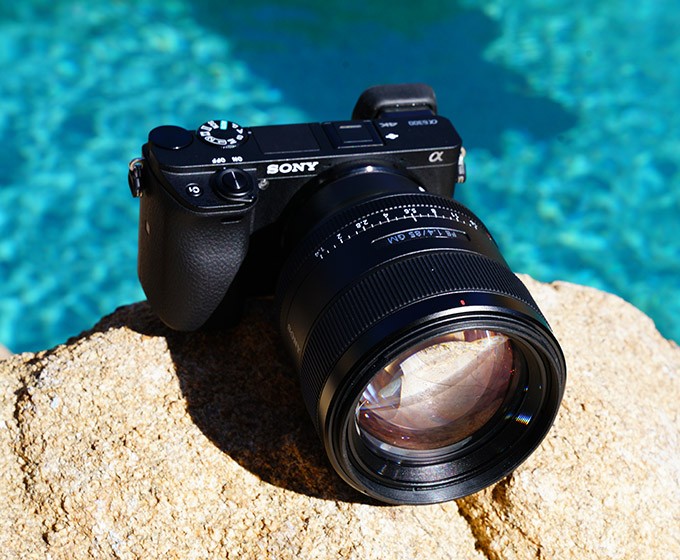 I was going to wait to write about the new Sony A6300 until I did a full review. After using it for the past two days, I became excited by it and knew that I would be using this camera over the next few weeks more and more. I own the A6000 (see that review here), and have since it was launched. I have used it for video, I have used it for family snaps and even loaned it to others when they wanted a quick, and very nice camera. I will admit, when the A6300 was announced I thought it would be just another rehash and slight improvement.
But seeing that the Sony A6000 was the hottest selling mirrorless camera over $600, I knew I needed to drop my A7RII for a while and my other cameras to concentrate on the A6300, which comes in at under $1000. So I will be using and digging into the A6300 over the next 2-3 weeks and will be writing up a full review soon, using all  kinds of glass from Sony native to Zeiss to other surprises, even the TECHART adapter. For now, I just wanted to share some 1st thoughts on performance.
An Orangutan who was just staring into space, looking very very sad. I would be too if I were imprisoned. Click for larger.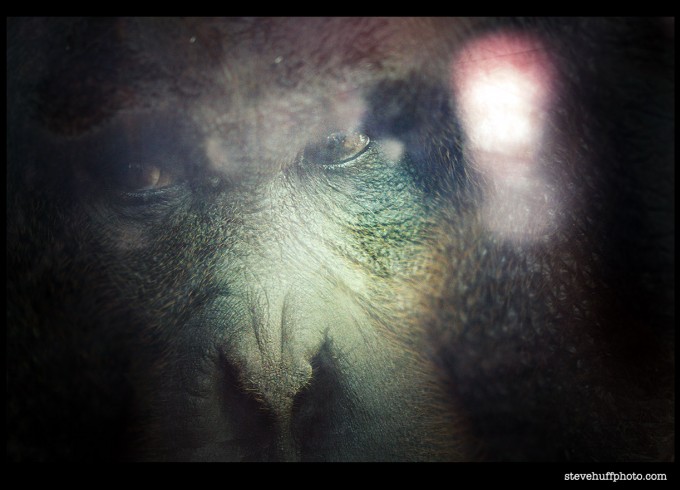 With its new sensor, new 4D focus, amazing focus speed and tracking abilities (that are still not perfect) and great low light performance, the A6300 is a very real alternative to the much more pricey and larger A7 series. It is smaller, but faster. It is very versatile with its EVF, 4K video, Swivel LCD and very hard to knock AF performance. IQ is up there with the best of APS-C and for many this is better than full frame as we do not have to worry about TOO SHALLOW depth of field with some of these fast lenses. The A6300 is small, sleek, built well, weather sealed, has a great EVF, swivel LCD and fast and accurate AF. All under a grand.
NEW SENSOR AND AF SYSTEM
*The a6300 has a new 24.2MP sensor with a top ISO sensitivity of 51,200. More importantly, the sensor's hybrid autofocus system offers a whopping 425 phase-detect points for burst shooting at 11 fps with continuous autofocus. At 8 fps, a live feed makes it easier to follow fast action*
Yep, the A6300 has amazing specs, and is a camera that I feel will be relevant for many years. The IQ if the new sensor is stunning, both for color or B&W work.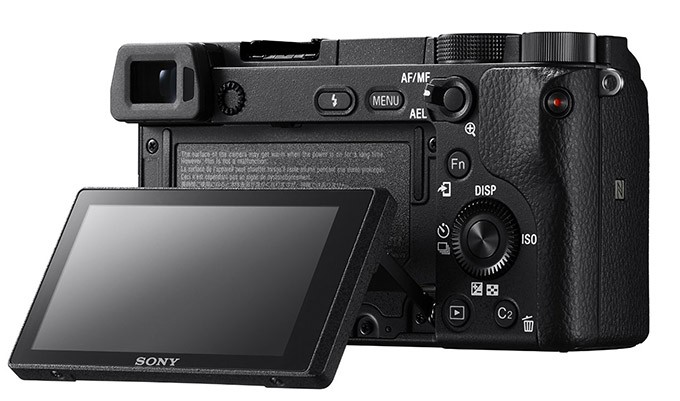 4K VIDEO WITH FULL SENSOR READOUT
The a6300 reads the entire sensor area to maximize the quality of its UHD 4K/24p videos. Videos use the XAVC S codec with a maximum bit rate of 100MBps. In addition to 4K, the a6300 can also capture 1080p video at 120 frames per second, which can be played back in slow motion.
Tilting LCD
The a6300 has a 3″ tilting LCD display with 921k dots and a 16:9 aspect ratio. Tilting displays are great for overhead and waist-level shooting.
A little girl as she looks at the captive Orangutan, staring into HIS sad eyes. Click for larger.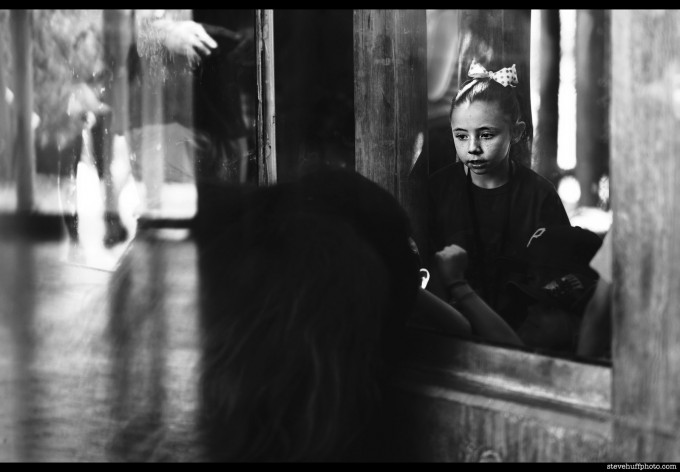 Weather-resistant body
The a6300 is a well-built camera with a magnesium alloy body. Its various buttons, dials and ports are sealed against dust and moisture.
The Pink Flamingo. I shot this with the 85 1.4, used spot metering to meter for the very harsh and direct AZ sun that was on the Flamingo. Click the image to see it larger and crisper.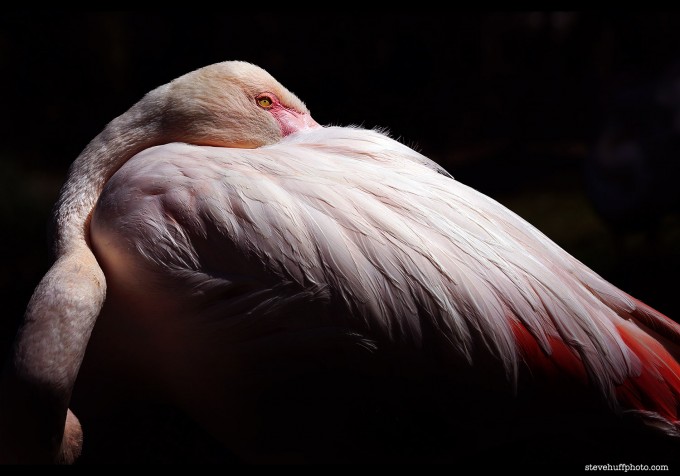 It seems the new A6300 is gearing up to be a worthy successor to the hottest selling mirrorless camera ever (over $600), the A6000. In APS-C land, I find it hard to find a camera, at this price, that offers more or even gets close to what this new Sony offering serves up. Look for my full review soon. I think this would make a great camera all by itself or for some, a backup to their A7 series body.
As for the 85 1.4 GM lens, it is absolutely INCREDIBLE. I must own this lens. My 1st look at the lens can be seen HERE. 
The TECHART Adapter with M lenses works very well on the A6300. This one is with the Jupiter 3+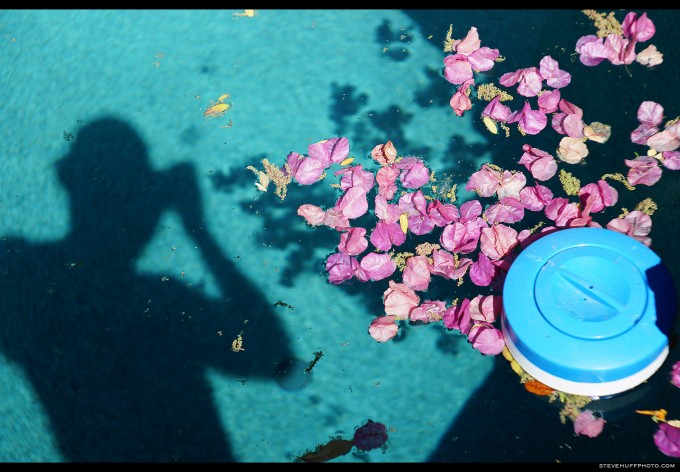 You can order the A6300 at Amazon or B&H Photo
REVIEW SOON!
Steve