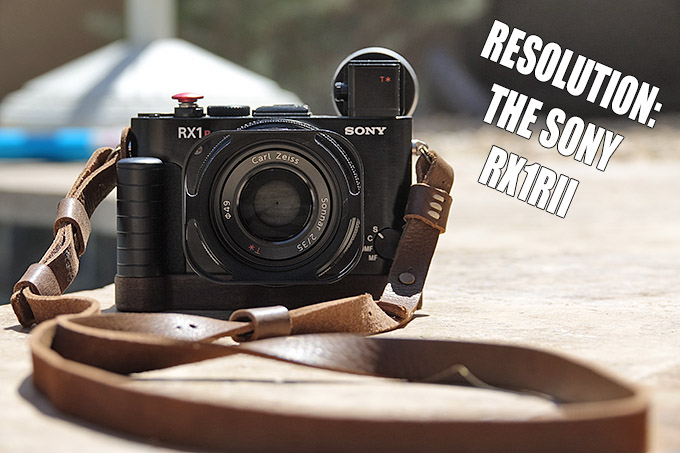 BATTLE OF THE RES! Sony RX1RII, A7RII, A6300, RX10III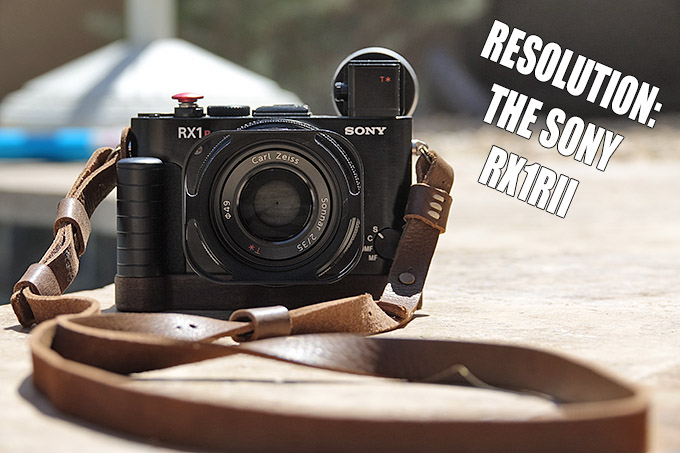 Was having some fun with the Sony cameras I have on hand here and wanted to see which one, between the RX1RII and A7RII would record the most detail, just for fun. As I drank my morning coffee I sat outside and snapped a few images of a pink water bottle. Nothing fancy or special, but it is revealing and shows the RX1RII, as Sony has said, is at the top of their IQ heap. I have been finding the RX1RII to record amazing detail without being analytical or harsh. It somehow balances between sharpness, creaminess and beauty in the way the 35 f/23 Zeiss lens renders ever so gently with this sensor.
I will be using the RX1RII more and more for personal work coming up soon, though I do recommend a 39mm ND filter as at f/2 you max out at 1/2000s. Check out these quick comparisons…
You must click these to see the real versions with 100% crop. But take a look closely on a good display at the crops. You will see the fine details in the RX1RII shot. They are still there, though less pronounced on the A7RII shot and they start to fade in the A6300 shot (same lens used on A7RII and A6300), and are gone by the time the RX10III gets the shot.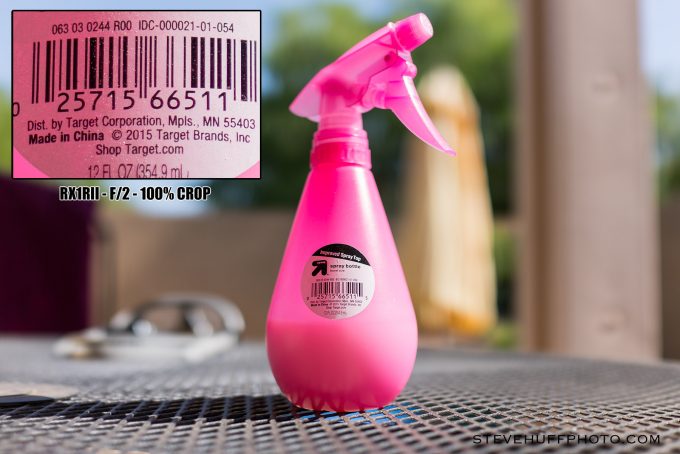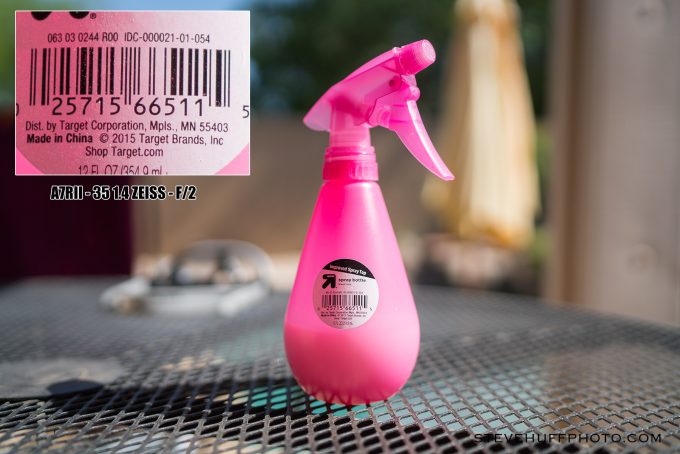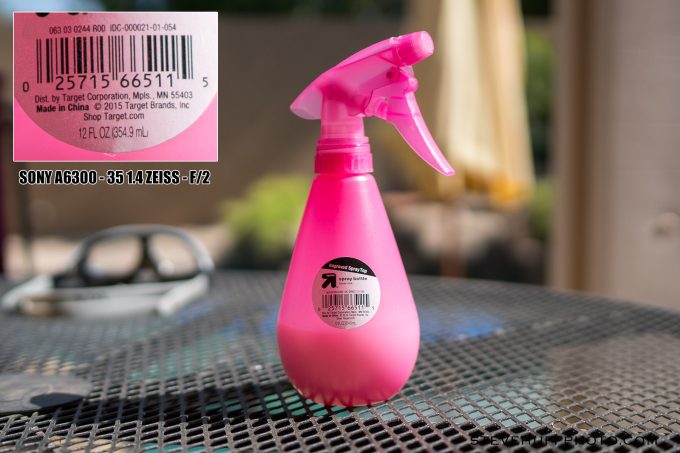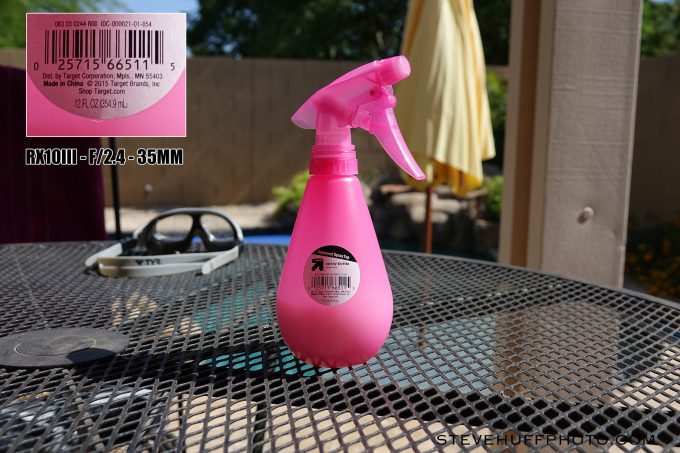 The Sony RX1RII is a gorgeous camera and bests the 1st version quite easily with its EVF, newer sensor, faster AF and all while retaining the size which is small, light and rugged. I love my RX1RII, one of the greats and while Leica has the Q which is serious competition for the Sony, I prefer the Sony's gentle and organic way the sensor renders over the Q, which I also love for ITS color and pop. But at the end of the day, for me, the Sony wins in Dynamic Range, low light, resolution and versatility (swivel LCD, nice video, defeatable low pass filter, and the lens, which is a lens that beat the Leica 35 Summicron M for IQ (That lens is $3500 alone).
I will soon have a follow up report on the Sony RX1RII, showcasing its strengths, weaknesses and why it may or may not be the camera you have been looking for.
Steve
DR, DETAIL, COLOR, BOKEH is all TOP notch on the RX1RII