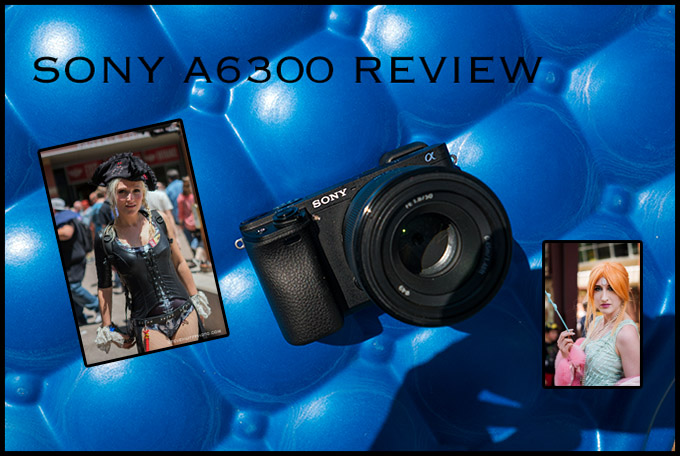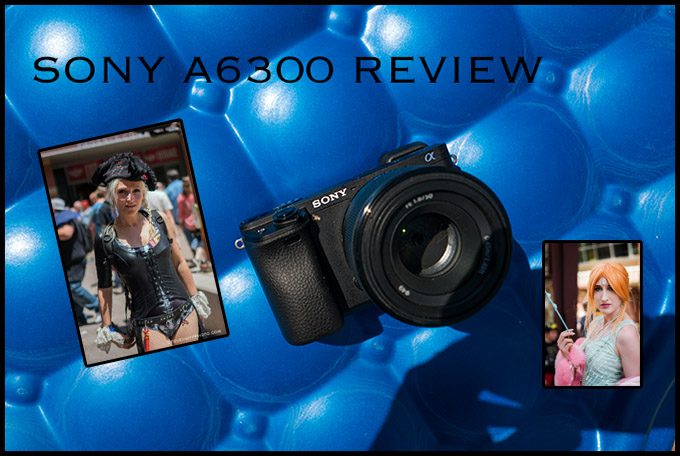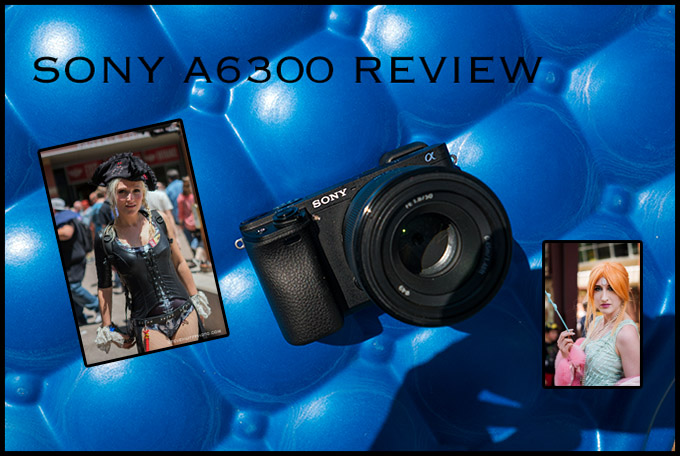 The Sony A6300 Camera Review. Amazing Speed, Response and IQ. Woooooo!
By Steve Huff
YOU CAN ORDER THE SONY A6300 AT AMAZON OR B&H PHOTO 
Wooooooo! Just as Ric Flair would say, this is what I said when I first tried and tested the new Sony A6300. Woooooo! Not for its retro design (it does not have one) and not for its revolutionary innovation (it is more of a massive refresh) but rather, for the "it just works" way of going about business that this little camera does. The A6300 is slick, quick and a great way to enter the enthusiast mirrorless market for those looking for something "better" than what they currently shoot with.
If you are reading this and you are someone looking for an upgrade to your point & shoot or even phone camera, read on as this camera is being used by ALL types. Yep, even a few pros are using this with their A7 series, and after using it for a while, I can see why.
*CLICK IMAGES IN THIS REVIEW TO SEE THEM CORRECTLY. IF YOU DO NOT THEY MAY APPEAR SOFT*
The A6300 with the lovely & inexpensive Sony 28mm f/2 – This was shot at the Phoenix Comicon in 114 degree heat. The A6300 never faltered but I almost did!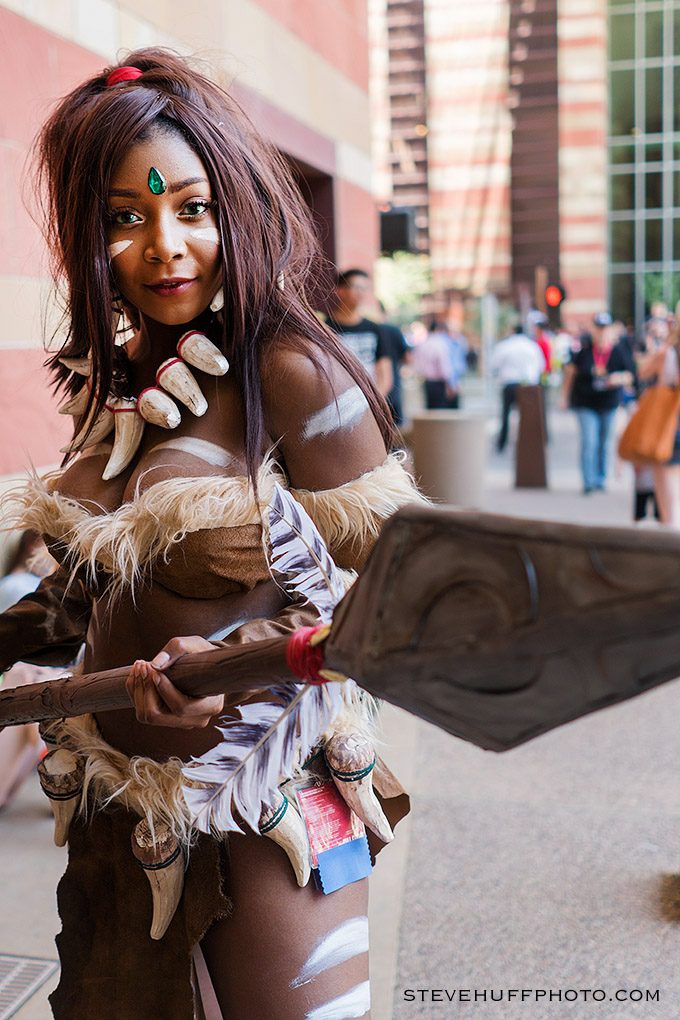 I remember and still own the A6000, which was a HUGE massive hit for Sony. That A6000 ended up being the hottest selling mirrorless camera under $1000 and the reasons were its small size, its fast speed and response and its very nice image quality that came from the APS-C sized sensor. I reviewed the A6000 long ago, and you can see that review HERE. I loved the color from that sensor, and as mentioned, the response and speed which is, to be honest, above the Sony flagship A7RII!
Now, I love my A7RII…but I love many cameras. I am a guy who for 8 years now has written over and over about cameras I love. Some have went, few have stayed… but the longest running cameras in my arsenal have always been from Leica, Sony and Olympus. For me, all of these companies "get it" when it comes to things that  *I*  enjoy in my photography and shooting experience. Being a passionate enthusiast, I truly do love ALL camera makes – Olympus (EM1, PEN-F), Fuji (X100, XT1), Nikon (DF and V series), and while not so much a Canon fan these days, I am hoping they come out with a killer mirrorless one day, and I think they will. Soon.
So with that out-of-the-way, when I get a camera these days I am *usually* not as excited as I was 5 years ago about the new cameras back at that time. Why? Well, I see less and less progress in the last year, almost like some camera companies are slowing down (which is welcome anyway as we do not need refreshed cameras every 6-12 months) and releasing fewer models. My money says that this may be due to the fact that most people today use their smart phones as their only picture-taking tool. Sure pros use their DSLR's and big gun mirrorless, and enthusiasts use these as well but as a world-wide whole, most of us just use what we have with us, and in this day and age, that happens to ALWAYS be our phone.
So these days, it takes a lot to "excite" me with a new camera. I like to see great build and design, great speed and response, nice color and pop from the sensor and good low light ability. Those things are a MUST. Next I like to see something that makes me WANT to use it. Some cameras will motivate me to go out and shoot. The Leica SL, The Leica M and Sony A7RII and even PEN-F do this. Did the A6300?
Read on to find out what I think about the latest and greatest Sony APS-C Mirrorless powerhouse…
At the "Slide the City" event in Phoenix AZ where the water slide hit the downtown streets. The A6300 was splashed and dropped into a small puddle and kept on going strong. No matter the lens I attached, it focused like a champ. The 70-300 G lens was absolutely fantastic with the A6300.
70-300G at 70mm and f/4.5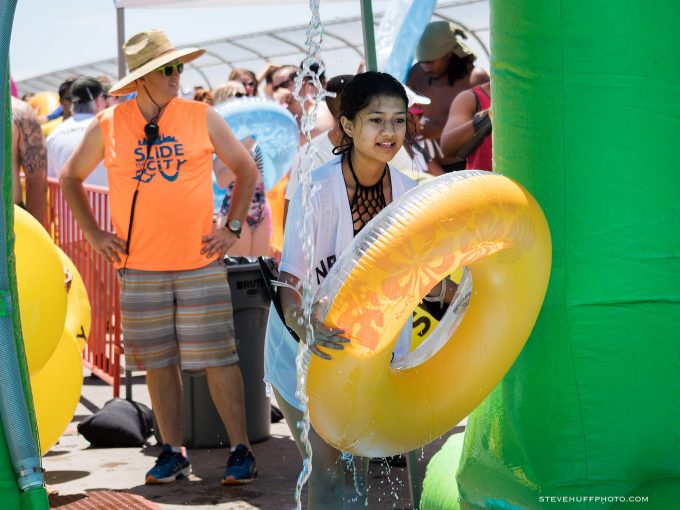 –
A6300 with 70-300G at 70mm
I will just say it up front. After using the A6300 for a few weeks, I came to realize that this little guy is quite amazing in its capabilities, and if I were not so "stuck" in a full frame state of mind, this could be my only camera, and I could be 100% HAPPY with it as a one camera solution for me. THAT RIGHT THERE says A TON about this little mini photographic beast. While it may not bring out the full passion in me or full motivation like a Leica for me, for what it is, it punches WELL above its weight class. But let's dig in a bit, shall we?
OUT OF THE BOX – IN THE HAND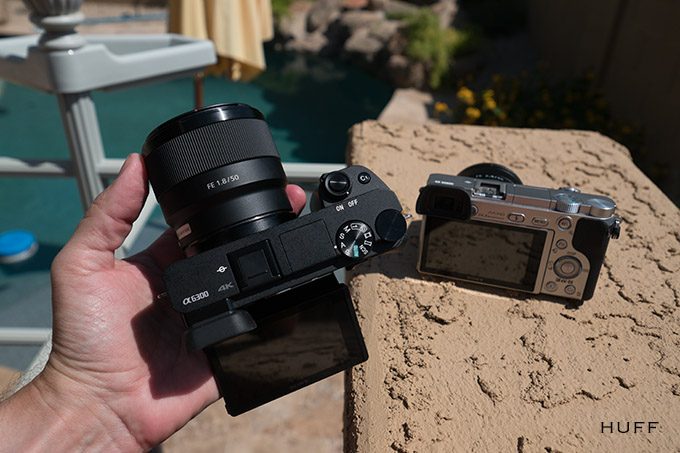 The A6300 is very similar to the last model, the A6000. Same size, same style and design and same overall "feel". Nothing new or revolutionary was done with the looks or feel. Same battery, which is good (I have 13 of them) and in the hand it feels very good. Shorter than my A7RII, and lighter..many will welcome this as some feel the A7 series is a tad too large. I will discuss later, the differences between the A6000 and the A6300. While not huge, the A6300 does have a new sensor (though same Megapixel count) and some new improvements which for many, will make it worth the upgrade.
So all in all, it feels great in the hand and in use. It's small, light and fast. The EVF is also fantastic. Large and clear. Under $1000 for the body, and that is a fantastic price point to be at. With the A6300, Sony is once again giving us more tech for much less than competitors.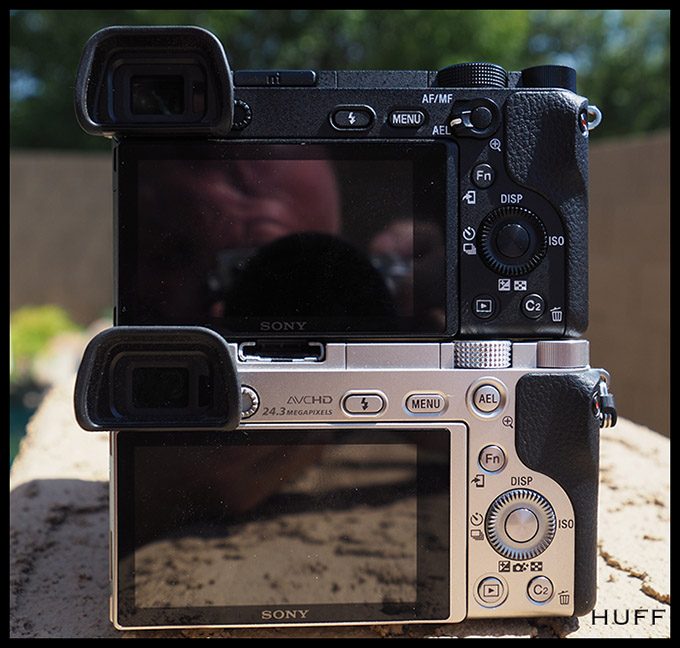 SPECS OF THE A6300
Below are the main features of the Sony A6300, as per Sony. I will list them here, then comment on what I think of then below each highlight. I will also add photos into the mix from this camera.
24.2MP Exmor CMOS Sensor and BIONZ X Processor
"The APS-C-format 24.2MP Exmor CMOS sensor pairs with the BIONZ X image processor to realize smooth, nuanced image quality with minimal noise and high sensitivity from ISO 100-25600, which can further be expanded to ISO 51200 for working in low-light conditions. The sensor features a unique design that utilizes thin copper wiring and enhanced circuit processing to boost light-gathering abilities, reduce noise, and increase readout speeds to benefit video recording. The sensor and processor combination also avails a top continuous shooting rate of 11 fps for up to 21 raw frames in a single burst with AF and AE, 8 fps shooting in live view, and permits 14-bit raw file output for a wider tonal and color scale."
FROM STEVE: The 24MP sensor here is indeed very smooth without looking "smooth". The files are rich, colorful and have amazing detail with the right lenses. The 11FPS capability is fantastic. 
A6300 – 70-300G at 75mm – CLICK IT for larger and better version!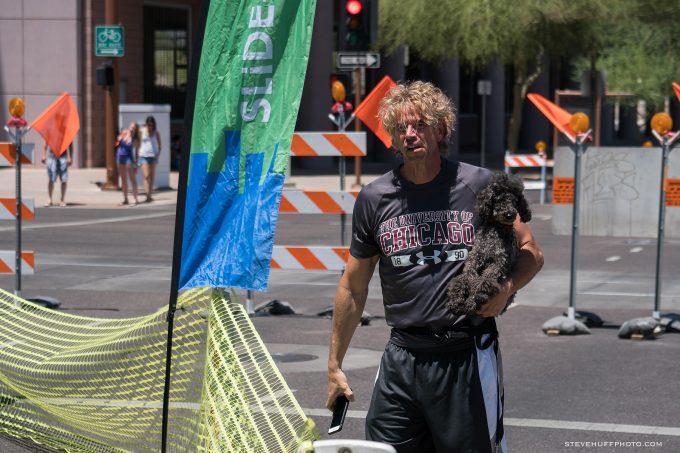 –
The A6300 with the 28mm f/2. I forgot how much I love this lens and am glad I kept it in my collection.
4D FOCUS
"Covering nearly the entire sensor area, a powerful 4D FOCUS system incorporates 425 on-chip phase-detection points along with 169 contrast-detection areas for precise focusing in as little as 0.05 seconds. The density of focusing points from this hybrid AF system also enables High-density Tracking AF Technology, which is adept at tracking moving subjects in a variety of lighting conditions. The use of phase-detection points also enables the use of A-mount lenses via the optional LA-EA3 or LA-EA1 lens mount adapters with full AF compatibility.
The apt 4D FOCUS system also lends itself to a variety of focusing functions for refined accuracy, including Lock-on AF, which maintains focus on moving subjects throughout the use of a configurable frame that is set over the desired moving subject, and Expand Flexible Spot, which employs neighboring focus points to retain focus on moving subjects even if the originally selected point loses focus. Additionally, Eye AF can be used to base focus on recognized subjects' eyes for portraits and is available in both AF-S and AF-C modes. Autofocus can also be used in conjunction with the Focus Magnifier function for critical focus when homing in on minute subject details.
In addition to autofocus, the a6300 also features a Peaking MF function to benefit manual focus control by highlighted sharp edges of contrast for a more objective means of acquiring sharp focus."
FROM STEVE: With 425 on chip phase detection points and 169 contrast points, the A6300 AF is incredibly fast and accurate, in my tests. In fact, I have not missed any shots due to AF, only my slow speed! Manual focus is also nice on the camera due to the nice clear EVF. This gets an A from me all the way. 
A6300 – 70-300G at 300mm (450mm equiv) – AWESOME COMBO!
–
A6300 and 70-300 G at 70mm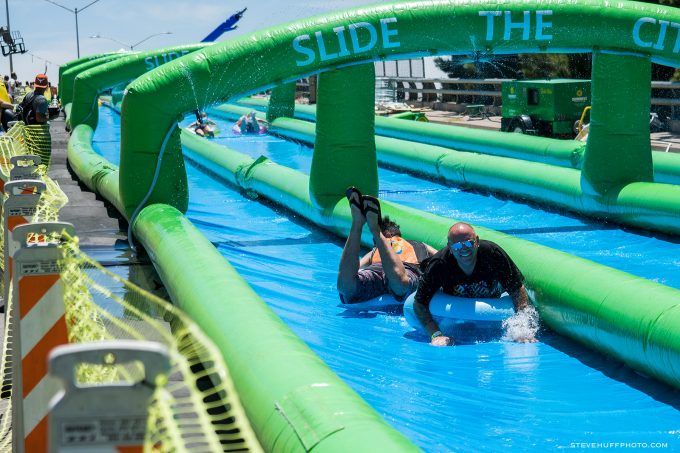 –
Manual Focus with the Petzval 58 1.9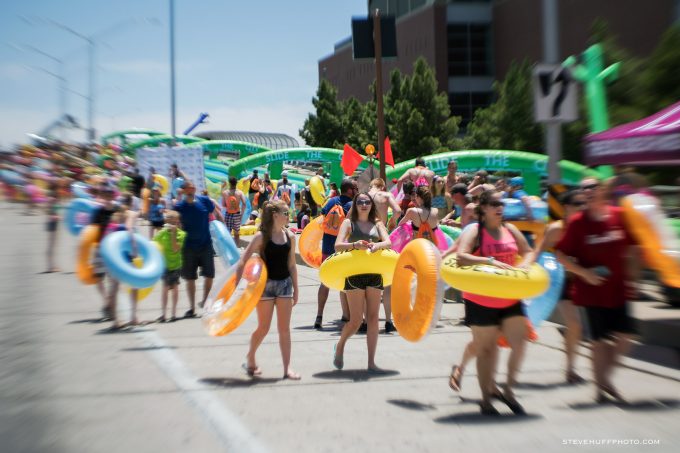 UHD 4K Video Recording
Internal recording of UHD 4K movies is possible in multiple frame rates up to 30 fps and, based on the Super35mm recording area and effective 20MP (6000 x 3376) resolution, 2.4x oversampling renders greater detail and full pixel readout is possible, that is void of pixel binning, for higher quality imagery with reduced moiré and aliasing. Full HD 1080p recording is also supported in frame rates up to 120 fps, and both resolutions utilize the 100 Mbps XAVC S format contained within an MP4 wrapper with 4:2:0 sampling. The high-speed, 120 fps recording also enables 4x and 5x slow-motion movie recording with the frame rate set to either 30p or 24p. In addition to high-resolution internal recording, uncompressed HDMI output also enables the use of an optional external recorder for clean 4K recording with 4:2:2 sampling.
Custom Color Profiles and S-Log3 Gamma
Support is available for the S-Gamut3.Cine/S-Log-3 and S-Gamut3/S-Log3 profiles that enable up to a 1300% wider dynamic range for smoother tonal and color gradations, along with enhanced sensitivity and clarity in shadows and mid-tones. These profiles also lend themselves to greater compatibility within a professional workflow and are well-paired to the Cineon Log gamma curve for versatile post-production grading and color control. The S-Log3 gamma setting also offers an impressive 14-stop wide dynamic range for greater control over the highlights and shadows, while the S-Gamut3.Cine profile can be used to mimic the qualities of scanned negative film with a wide gamut comparable to the DCI-P3 color space. Additionally, the popular S-Log2 setting is also available.
Zebra and Gamma Display Assist
An enhanced Zebra function is ideally suited to working with S-Log gamma profiles and aids in monitoring exposure values in high-contrast scenes. Video signal level targets can be set from 0 to 109, and specific ranges can be set to make exposure level adjustments easier.
In contrast, a Gamma Display Assist function is also available that displays scenes with natural contrast when recording with S-Log settings. This function converts imagery to the ITU709 profile for easier on-camera monitoring.
Time Code and User Bit Settings
A time code can be used to record hours, minutes, seconds, frames on image data for more precise editing while the User Bit function can record date, time, and scene number to aid in editing together footage from multiple cameras.
FROM STEVE: I am no video pro but the video on this guy is MEGA IMPRESSIVE. This review is focusing on the photo aspect of the camera, but if you are a video person, the specs above should please you. At under $1200 this camera packs a punch in all areas. 
A face in the crowd: The A6300 and Sony 50 1.8 wide open at f/1.8. This lens is a STEAL at its price of $249
–
A6300 and the Sony 28 f/2 – A MUST OWN with this camera IMO. Gives a 42mm equiv, so between 35 and 50. The 28mm has a sort of creamy smoothness to it that I love.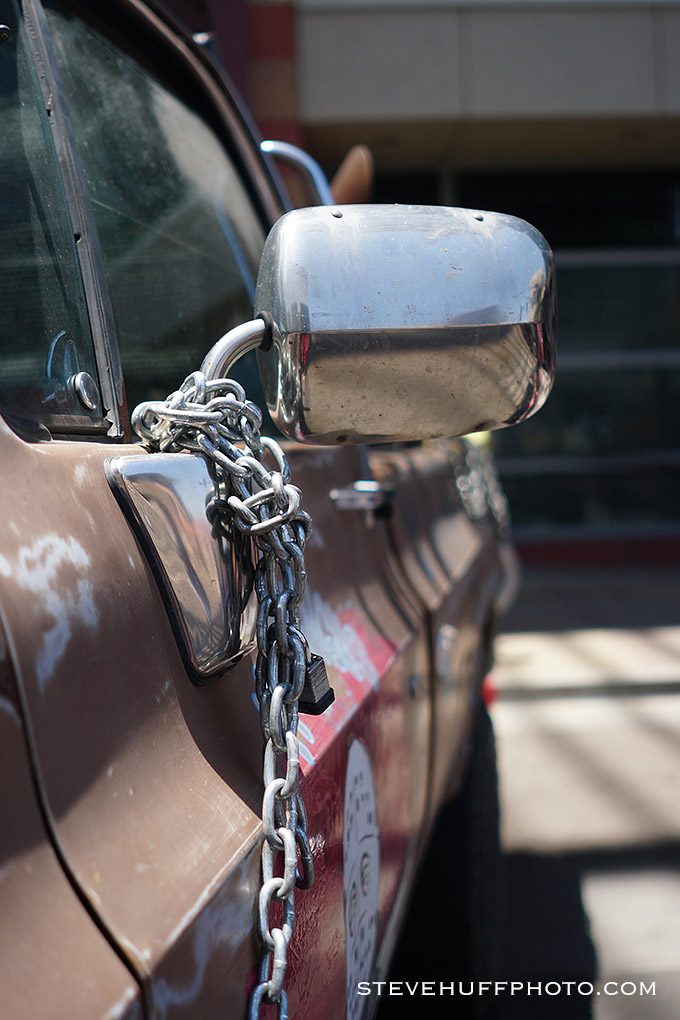 Body Design and Built-In Wi-Fi
A robust magnesium alloy body offers a durable profile, and also incorporates dust and moisture seals to protect against harsh environments. The XGA Tru-Finder 2.36m-dot OLED electronic viewfinder offers a bright, high-resolution means for eye-level monitoring, and also sports a dedicated 120 fps mode for smoother viewing when tracking moving subjects. A 3.0″ 921.6k-dot LCD screen can be tilted 90° upward or 45° downward to suit working from high and low angles. The screen also incorporates White Magic technology with an RGBW pixel structure for increased brightness to support use in daylight conditions. Nine customizable buttons can be set to control more than 64 functions for more intuitive handling.
The included NP-FW50 rechargeable lithium-ion is rated for 350 shots per charge when working with the viewfinder, or 400 shots per charge with the LCD screen. In addition to the battery, the a6300 can also be powered via a USB connection to a computer or mobile battery. This connection can also be used to charge the battery. A rigid metal lens mount better supports working with larger, heavier lens designs.
An ergonomic grip structure is ideal for long shooting sessions and facilitates easy access to the main control buttons and dials. Built-in Wi-Fi enables the a6300 to instantly share imagery to mobile devices for direct sharing online to social networking, via email, and to cloud storage sites. NFC (Near Field Communication) is also supported, which allows for one-touch connection between the camera and compatible mobile devices; no complex set-up is required. Once connected, the linked mobile device can also display a live view image on its screen and remotely control the camera's shutter.
FROM STEVE: The A6300 even has dust and moisture seals which may explain why even when splashed and dropped in a small puddle, it dd not even hiccup. At this price point, I can not think of any other APS-C mirrorless that delivers THIS MUCH. Solid build, small design, crazy fast and accurate AF, cheap primes that work BEAUTIFULLY on the camera (28 f/2 and 50 1.8), pro video specs and even sealed for dust and moister. Add to that the nice 2.36M dot EVF, the swivel LCD, the crazy fast frame rates and no-nonsense customizable controls and you have what could be my camera of the year for 2016. 
The 70-300G is so good with the A6300, I feel a combo of the 28mm f/2, the 50 1.8 and 70-300 would be all you would need! Click images for larger better versions!
1st up, 70-300G at 70mm and f/4.5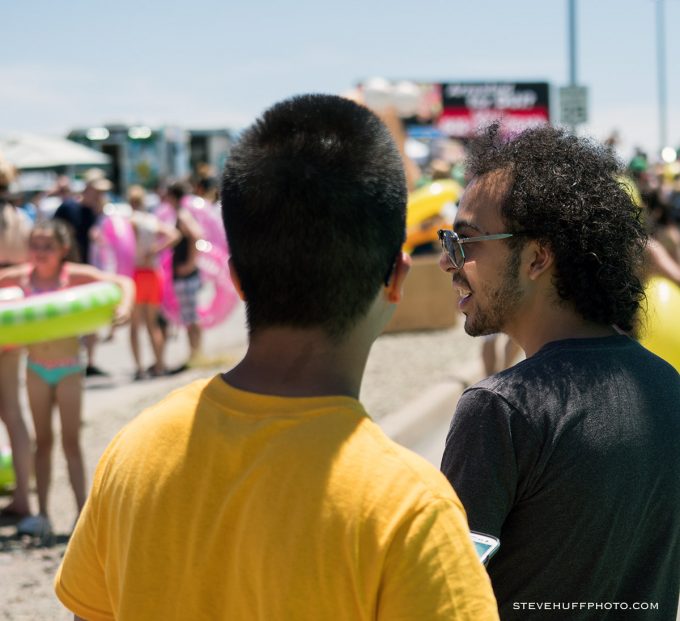 –
70-300G at 300mm and f/5.6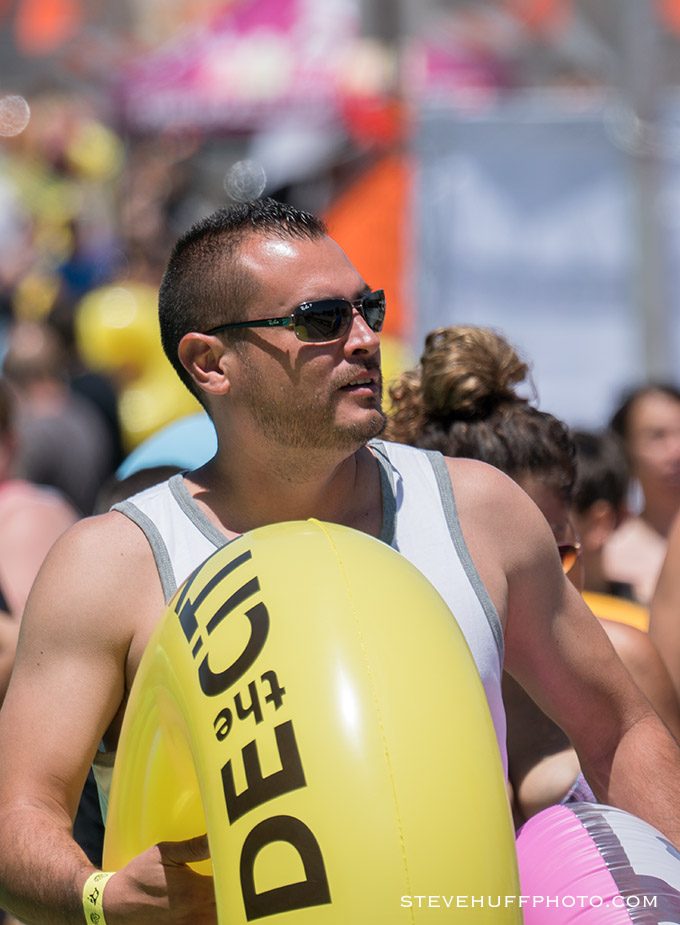 –
…and the nifty fifty  – the 50 1.8. The $249 wonder. A MUST BUY for  this camera!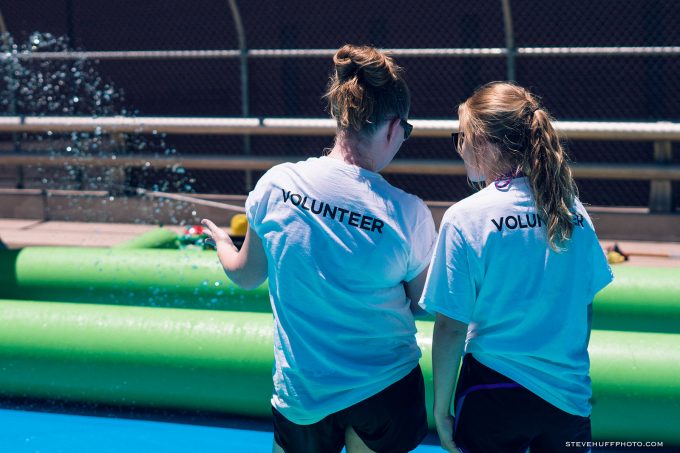 So there are the specs, let's get into why I feel the Sony A6300 is a stunner and one of the best buys in the APS-C/Enthusiast market and why I would choose this over some others, and what I would choose OVER this, in this price range.
The A6300 is MATURE
Every camera release Sony ups the game, even if it is a minor upgrade, they up the game. Sometimes they do HUGE upgrades and we wonder why they did not think of that the last time  they released a camera. In any case, the A6300 series which all started long ago with the NEX-3 and NEX-5 are so far ahead  those old NEX models it is not even funny. Will the new A6300 take better looking photos for your facebook than the old NEX-5? No. Will the A6300 make better photos for large prints or pro work than the old NEX-5..HELL YES. It's also built better, much much much faster, has a viewfinder now and is a full on performance machine.
I admit, I feel silly as when the A6300 was announced I thought "another ho hum APS-C"..but that was my inner full frame snob talking, and I realized that and shut it down immediately. I mean, I love and adore the Olympus PEN-F which houses a smaller sensor than APS-C, so why could I NOT love the A6300? Well, I could and do after a few weeks using it. It is fully mature and operates like a camera should. It feels less like a computer (Many Sony's of the past) and more like a real professional tool, and there is no reason one could not use this for pro work like portraits, weddings, or even sports. It's that good.
So I feel this is Sony's BEST ever APS-C camera. Period. Will it be worth an upgrade to you if you have the A6000? Maybe, maybe not but for the true photo geek, that would be a yes.
Three with the 85 f/1.4 G Master lens from Sony. One of the best lenses they make for the E mount.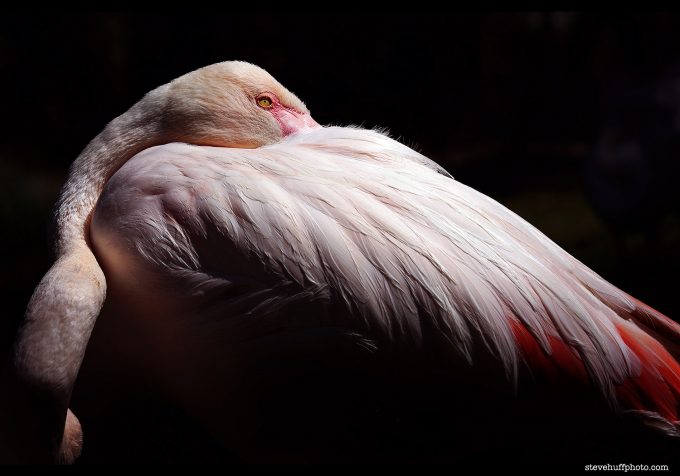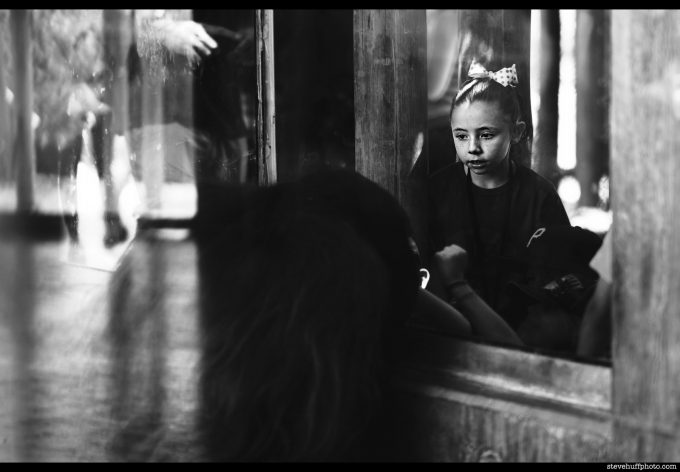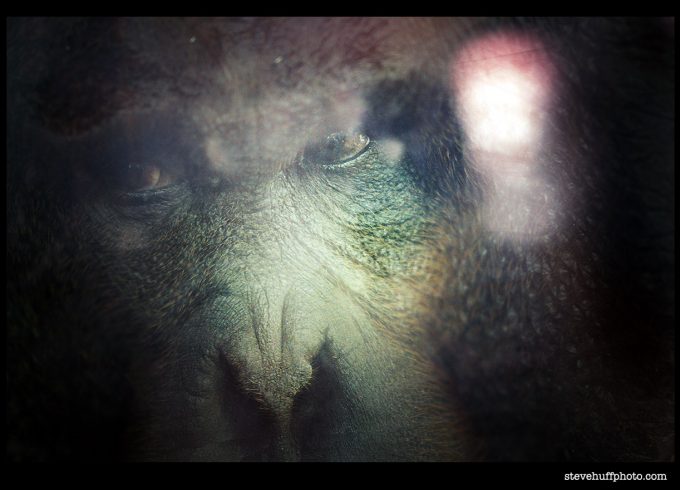 In Some ways, it bests the A7RII!
I LOVE LOVE LOVE My A7RII. These days it is my #1 go to, even though I have a Leica SL and Olympus PEN-F and this A6300 on hand. BUT, the A6300 is smaller, it is faster, it is more responsive and for many would be a preffered choice over the $3000+ A7RII. For example, on full frame you deal with a more shallow DOF which many times has caused focus issues for some. With APS-C your images may appear sharper, crisper and your DOF is easier to work with. So for the size game, A6300 wins. The speed game, A6300! Now the A7RII, IMO, has an even better sensor, more Dynamic Range to work with and better low light. These days though none of us can complain much about low light use (unless we are dealing with Micro 4/3 which is the main weak point of that system) with any camera as they all do very well in low light. Bottom line though, this A6300 can rock out just as well as it's bigger brothers for much less cash. You lose FF benefits but gain APS-C pros.
The next set of images were all shot with the A6300 and Petzval 58 1.9 (my review here). Lovely but unique lens that gives us the massive "Bokeh Swirl". All at f/1.9 wide open. I prefer this lens on the A6300 over the A7RII!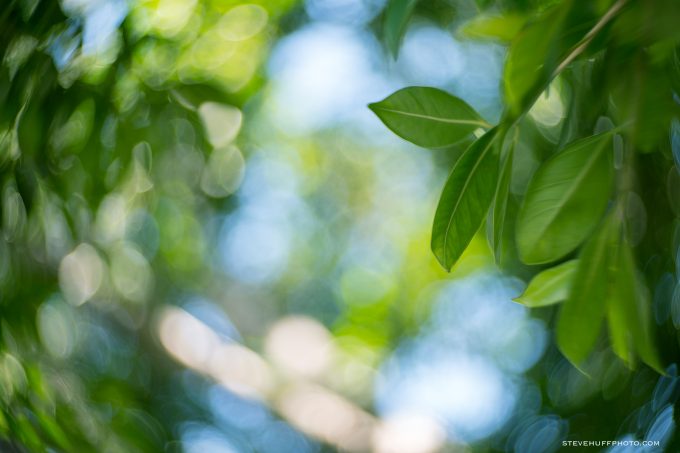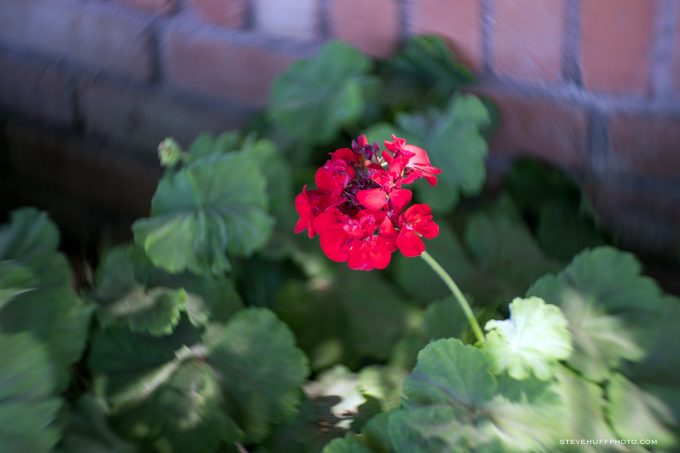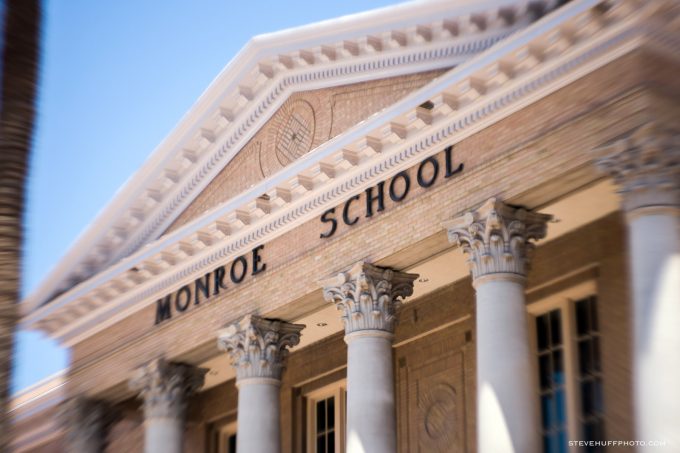 The A6300 is all 98% of us reading this review would ever need 
It's true. We often, as enthusiasts and die-hard photo nerds buy things we do not need. I am guilty of this each and every month it seems. We want the latest, greatest and newest tech. It gets into our bones like a disease and for years, this "disease" has had a name called G.A.S. (Gear Acquisition Syndrome). We buy, sell, lose money and repeat the process. I admitted years ago I had this sickness, and I can not escape it. I read reviews, look at videos, specs and think "wow, I NEED THIS camera". Fact is, after purchase, 9 times out of 10 I did not "NEED" this expensive camera. While I LOVE these cameras (like the Leica SL and A7RII) that are expensive, I also realize that many times the camera is more capable than I am. The A6300 is also more capable than me, so if I move out of the G.A.S. world and into "REALITY" I realize that a camera like this is all I would ever need. It offers me all I need. Access to all of Sony's killer lenses, the speed I need for quick AF, the great EVF and swivel LCD, the nice low light ability, and video features I may one day dig into.
Yep, this A6300 is a modern-day stunner. It ticks the boxes of all things that are important and I truly have not found a weakness. I mean, look at the Amazon reviews, which almost give it a perfect 5 star rating over almost 80 reviews..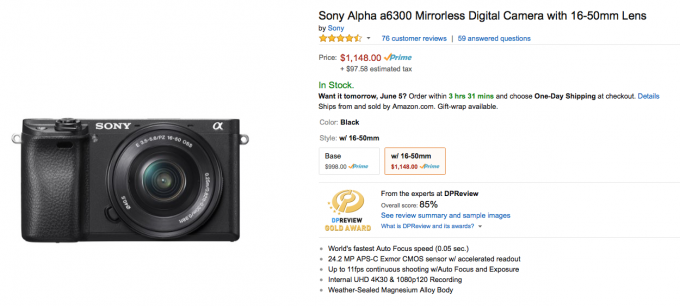 The A6300 with a kit zoom has 76 reviews and nearly 5 stars across the board (but not quite). This camera, to me, beats the Fuji X-Pro 2 that I had here for a bit. It's easier to hold, I enjoy the LCD more, its faster, feels more solid, and is smaller. It's also hundreds less while giving what I feel to be a more streamlined user experience. Nope, it does not have the gorgeous Fuji looks but it has incredible innards. I wish Sony would create a cool body design though. I even spoke with some higher-ups about it at Sony and they pretty much said "not gonna happen". I still have faith that one day Sony will release a special camera with a retro design, even if it retro as in old 1970's Minolta throwbacks.
We shall see but I feel Sony is all about slick and discreet and not falling into the retro trap that Fuji and Olympus has. I love my retro designs though many do not.
The A6300 rocking with the 50 1.8 shot at f/2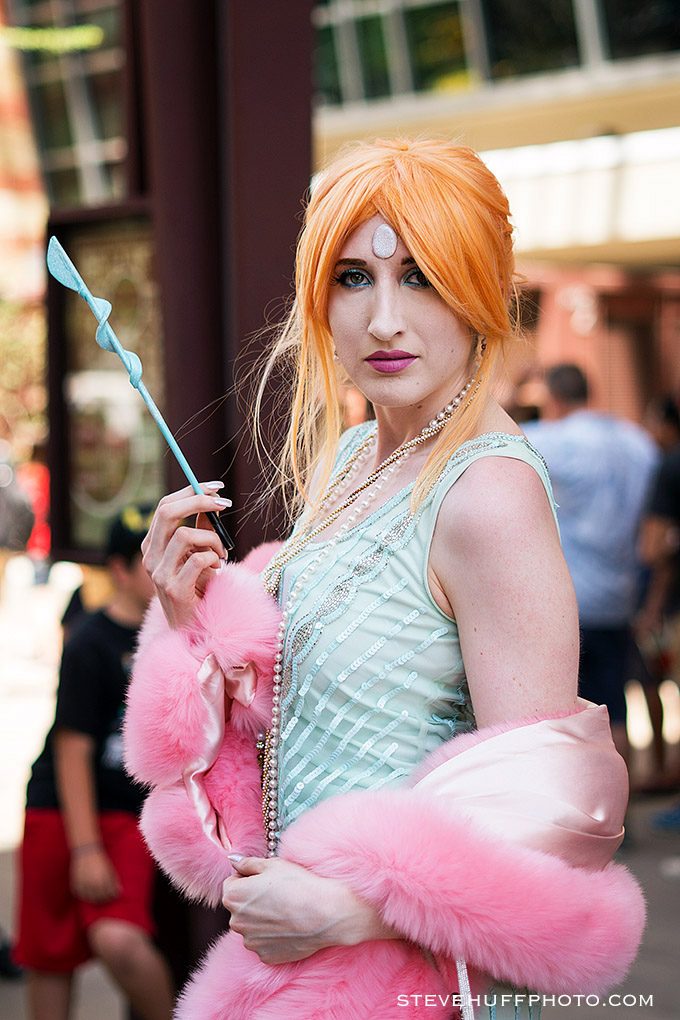 –
This one with the 28mm f.2 at f/2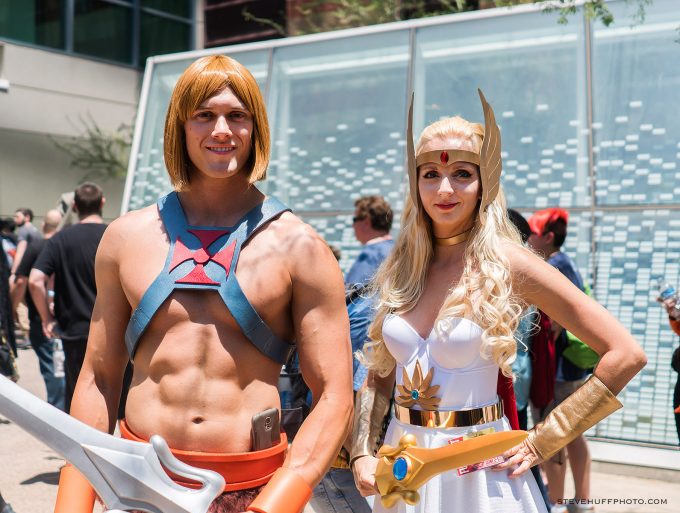 –
28mm f.2 at f/2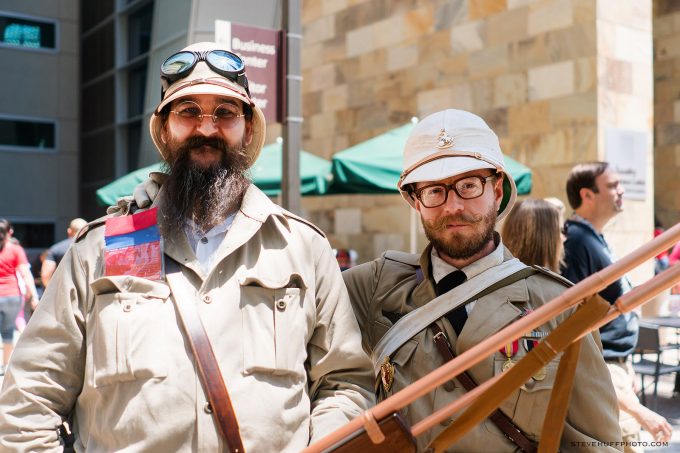 –
The 50 1.8 at f/1.8 wide open, full AZ 114 degree sun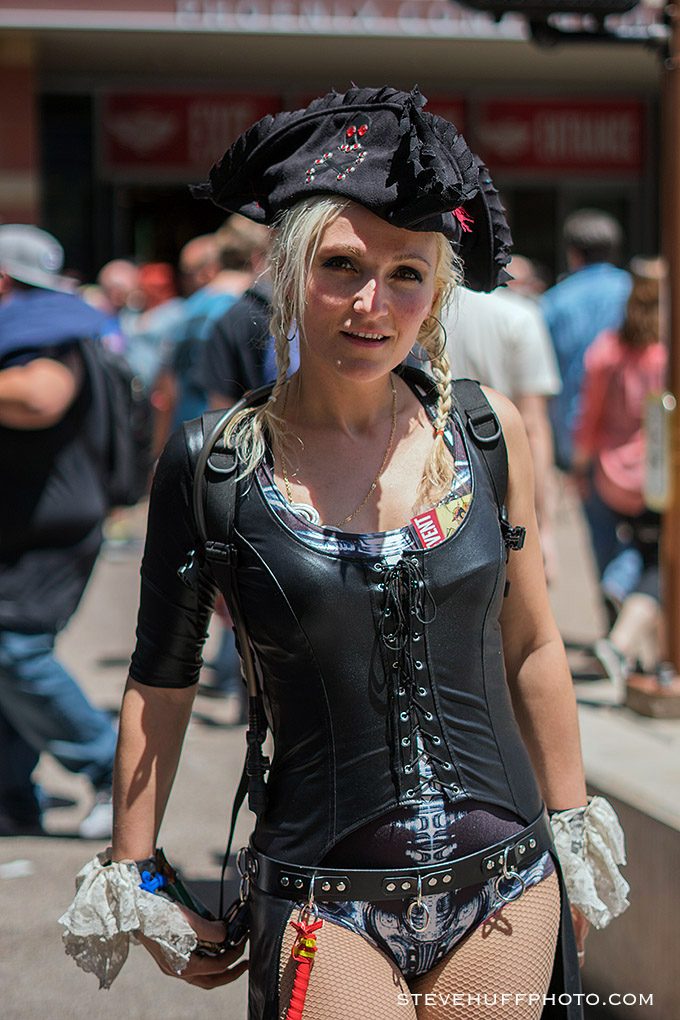 What I have been seeing from the A6300 sensor is HIGH Dynamic Range. Looking at the photo above shot with the $249 50 1.8, the harsh AZ sun beating down at 114 degrees, she is partly in the sun, part in shade (her face) and yet we see all details. There is no blackness taking over or blown highlights. That's all I needed to see to know the DR is fantastic.
COMPARISONS
The Sony A6300 vs the Sony A6000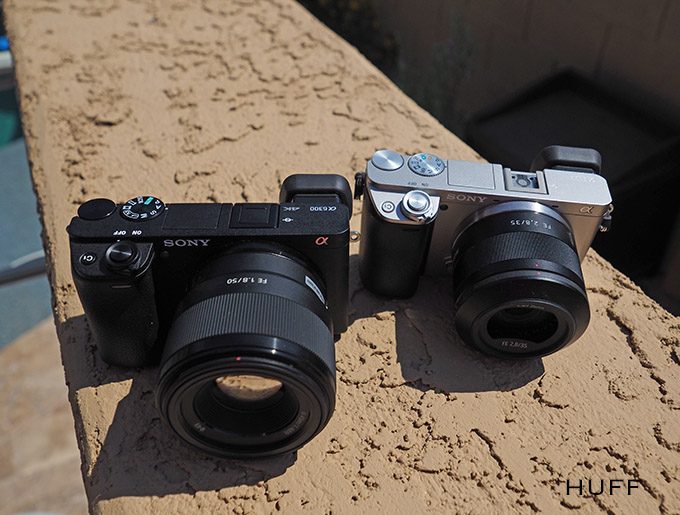 The A6000 was a super hot model for Sony. It was a sales leader and is still available today for less than the new 6300. But what are the main big differences?
A6300 has a newly developed sensor, and while still 24 MP, it is said to have better light efficiency due to the copper wiring added. Sony says less noise and even sharper images. 

The A6300 now offers "uninterrupted live view" which mimics having an OPTICAL viewfinder at up to 8 FPS

Faster AF and continuous AF. Not by much but the A6300 can lock on in under 0.5 seconds. The A6000 has a teeny but slower AF at 0.6 seconds. Not huge but its an improvement. BUT the huge news is the new CONTINUOUS AF mode which offers 425 PHASE DETECT points vs the 198 of the A6000. Also, the A6300 has 169 CONTRAST detection points. The A6000? Only 25. So the huge AF advantage of the A6300 comes from the CONTINUOUS AF TRACKING mode. 

Improved ISO performance and range. A6300 now up to ISO 51,200

The A6300 has the silent shooting mode for complete silence

4K video and slow motion capabilities. For video enthusiasts, this camera is one to look at.

Upgraded body that is dust and moisture resistant.

External mic input that is also compatible with the new Sony XLR Adapter

EVF of the A6300 has 1 more million dots than the A6000 making for a much nicer EVF experience. 2.4 million vs 1.4 million dots. 

A mount users get better AF with focal plane phase detection. Using your A lenses on the A6300 will be a much better and faster experience. 
I own the A6000 and in the hand, the a6300 feels pretty much the same, with a tad more solid feel on the A6300. Controls are 95% the same as is the body. So in the hand and in use, they feel similar but the a6300 has a faster AF lock, and it is noticeable when shooting side by side. The EVF, as stated is nicer on the 6300 and it makes quite a bit of difference. New sensor should provide even better IQ, but let us take a look:
The differences here are clear to these eyes. I see a slight improvement in the IQ or AF, not sure which. The A6000 shots appear softer but the camera DID lock on with each shot. Lens used was the Zeiss 35 2.8 at ISO 100 and 1/800s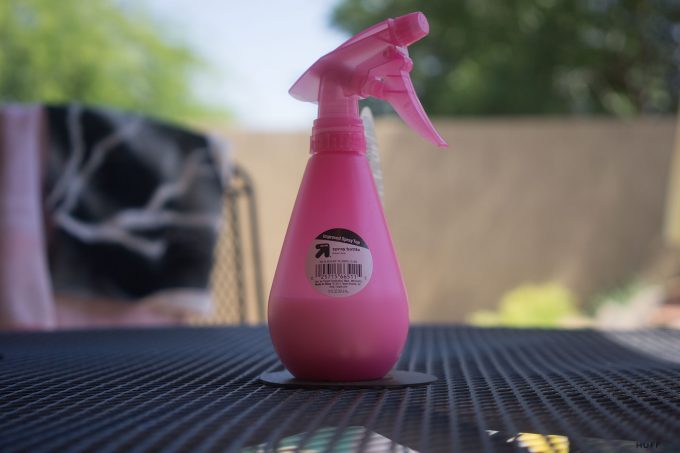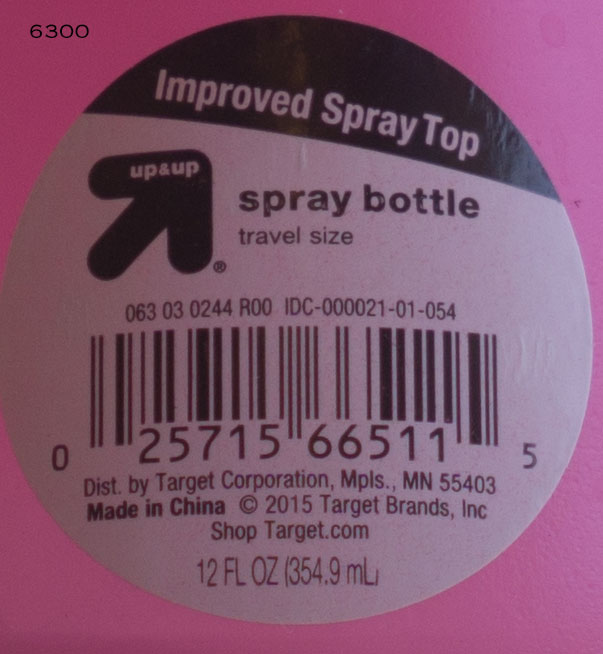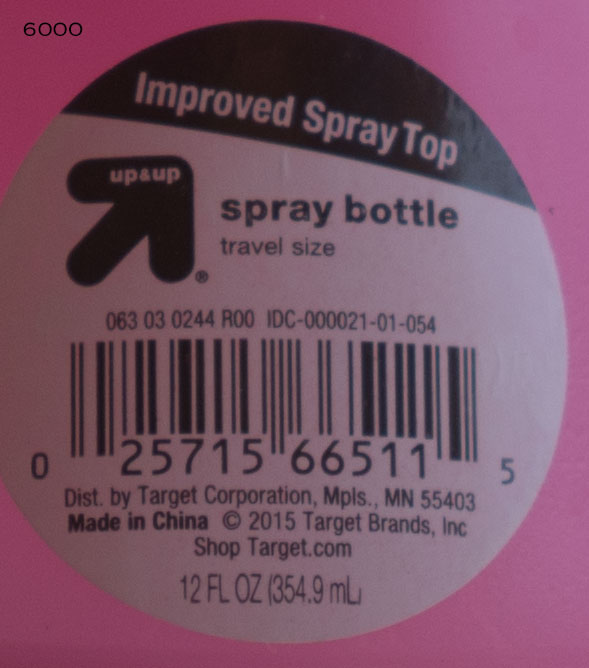 –
Same here but the 35 2.8 was set to f/4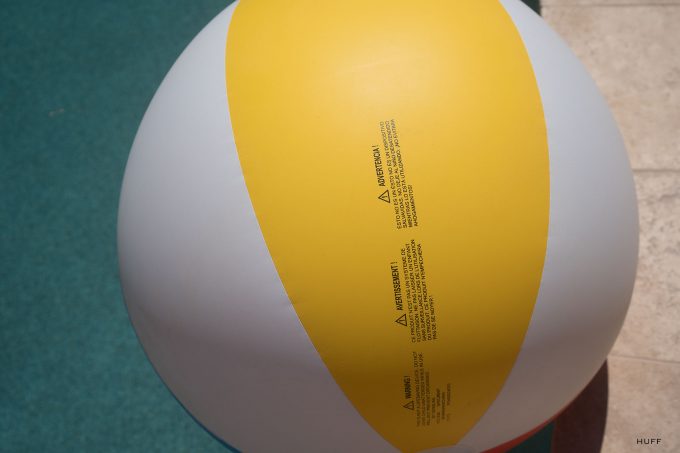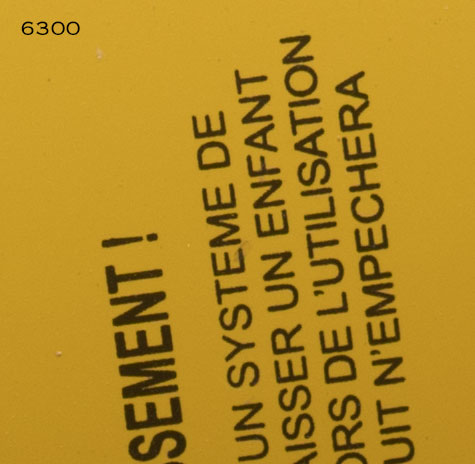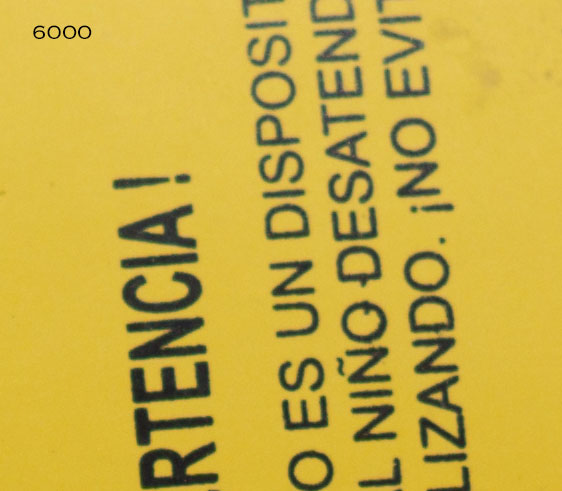 So for the price of under $1000, the A6300 is rocking it and bringing improvements in many ways to the A6000.
–
The Sony A6300 vs the PEN-F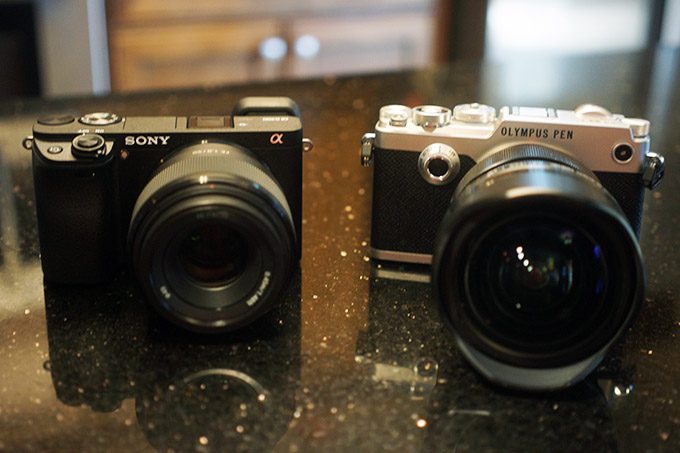 I LOVE the PEN-F from Olympus. It's small, it's built well, it looks amazing with its retro design, it performs amazing for being Micro 4/3 and it is probably one of the funnest yet most serious cameras I have ever used. If you somehow missed my mega review of this camera, see it here.
With that out of the way the PEN-F is using a Micro 4/3 sensor, which means it is even smaller than the APS-C sensor in the Sony. This means the Olympus will have less Dynamic Range, higher noise at any ISO and will have lower resolution. But even so, when taking shots side by side with each camera, the PEN-F holds its own with gorgeous color and richness to the files. I do not see superiority from any APS-C camera over the PEN-F files..well, only in low light. The PEN-F is lovely but will suffer when compared to the 6300 in AF speed, (pen is slower), in video (PEN is not up to par with Sony on video), and in low light (PEN will have more noise in low light).
So if resolution, speed, low light are your priorities, the Sony A6300 beats the PEN. If fun is a main priority and ease of use, the PEN takes it for me. But even though the PEN-F uses a smaller sensor, it is $200 more than the A6300. So as I said above, Sony is giving more for less. I am still more passionate about the PEN-F for what it stands for (fun, design, gorgeous results) but the A6300 is a serious little beast.
The Sony A6300 vs the A7RII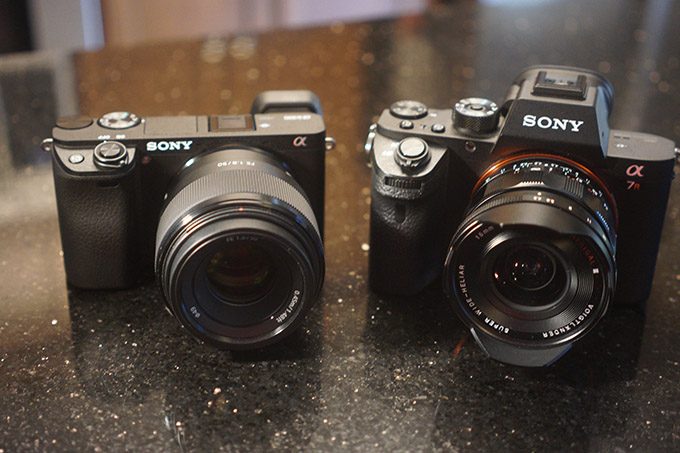 The A7RII has been my stand by, my go to, my #1 for a while now. Why? Because it allows me to shoot in ANY situation. It allows me to use Leica M lenses with great results for 95% of applications. It allows me to shoot gorgeous video, even in low low light. It allows me to have a full frame dynamic range powerhouse where nothing seems to blow out the sensor and where no shadow is  too dark to be seen.
The A7RII is a true powerhouse and priced right. The A6300 is $2200 cheaper than the A7RII and this is where it gets interesting.
I see the A6300 as the "Mini A7RII". Think of it as the sleeker, smaller, faster, smaller sensor version of the 7RII. While not as powerful of an IQ machine, it is close. While not up to the DR standards of the 7RII, the 6300 is close. While not up to the RII in heft and feel, it is sleeker, smaller and still built well (The A6300). The A6300 will not give you all that the 7RII does, but again, it is $2300 less and will suffice for almost anyone who wants a great mirrorless camera.
I see the pros and those who want the "best" in the Sony line going with the A7RII. I see every day enthusiasts and new hobbyists going for the A6300. Can't go wrong with either.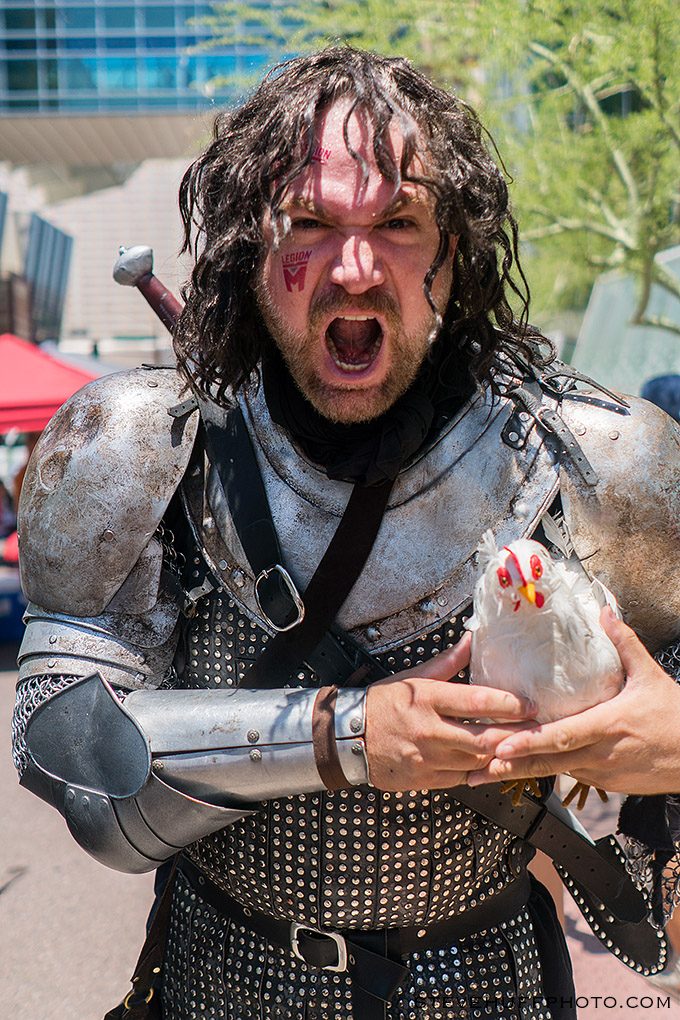 ISO TESTS of the A6300
Below are some crops testing the ISO range of the Sony A6300. I NEVER EVER use studio lights to test ISO as NO ONE uses lighting and cranks up the ISO. ISO should be tested in dim or natural light conditions, as this is where we all well be using high ISO.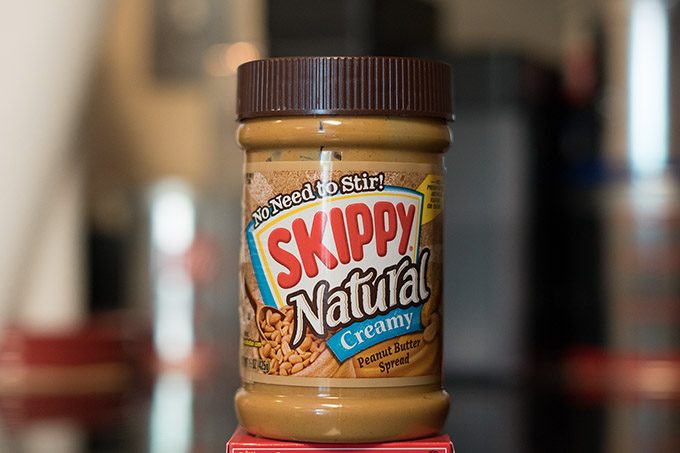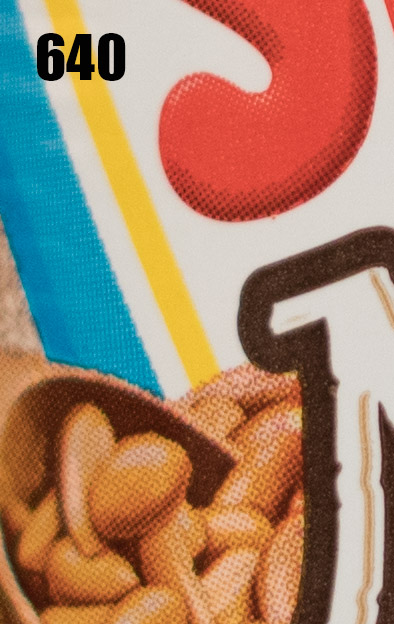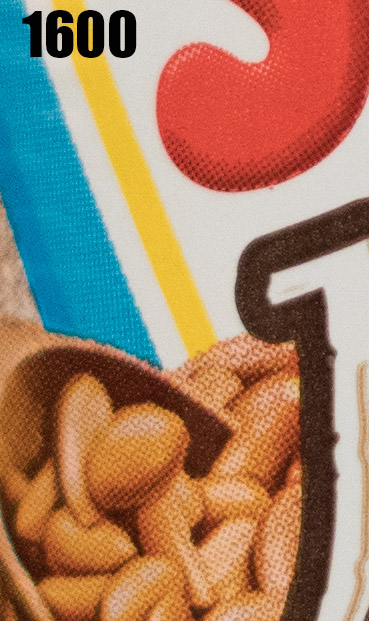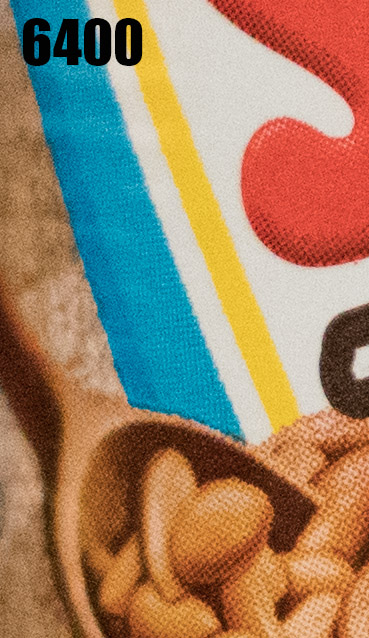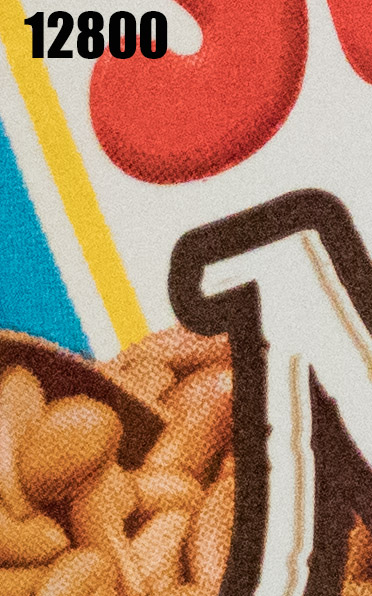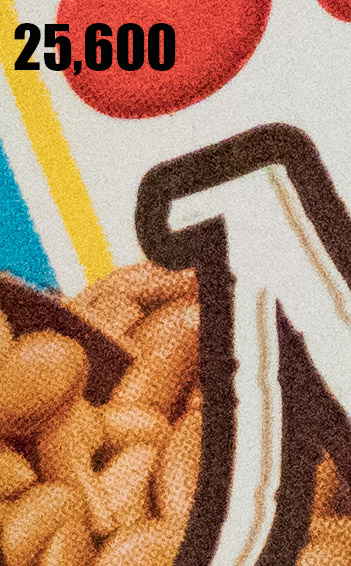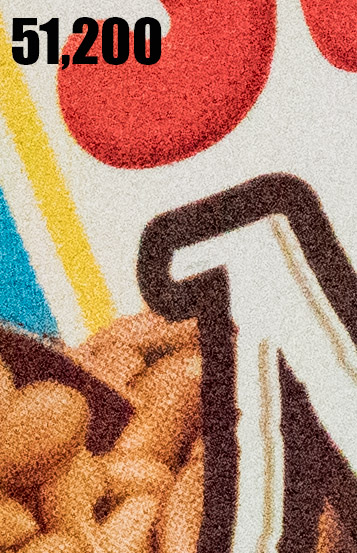 As usual with 90% of modern day cameras, ISO is not an issue. These were shot in my kitchen with no external light source, so indoors at mid day. ISO is looking good.
More shots below with the A6300 before my Pros, Cons and Conclusion…
50 1.8 at 1.8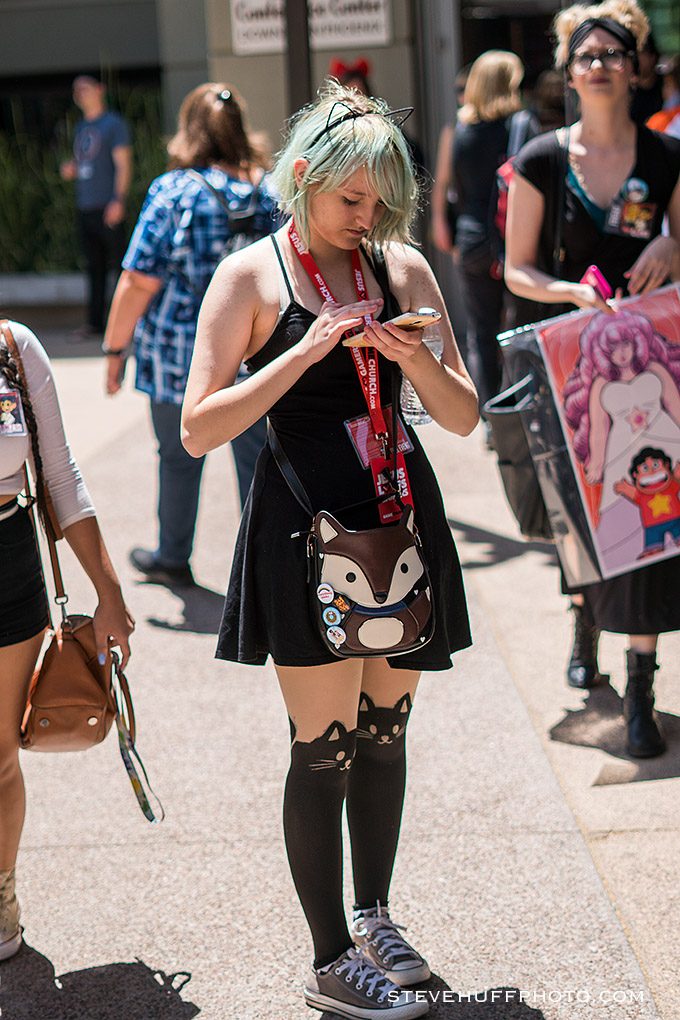 –
28 f/2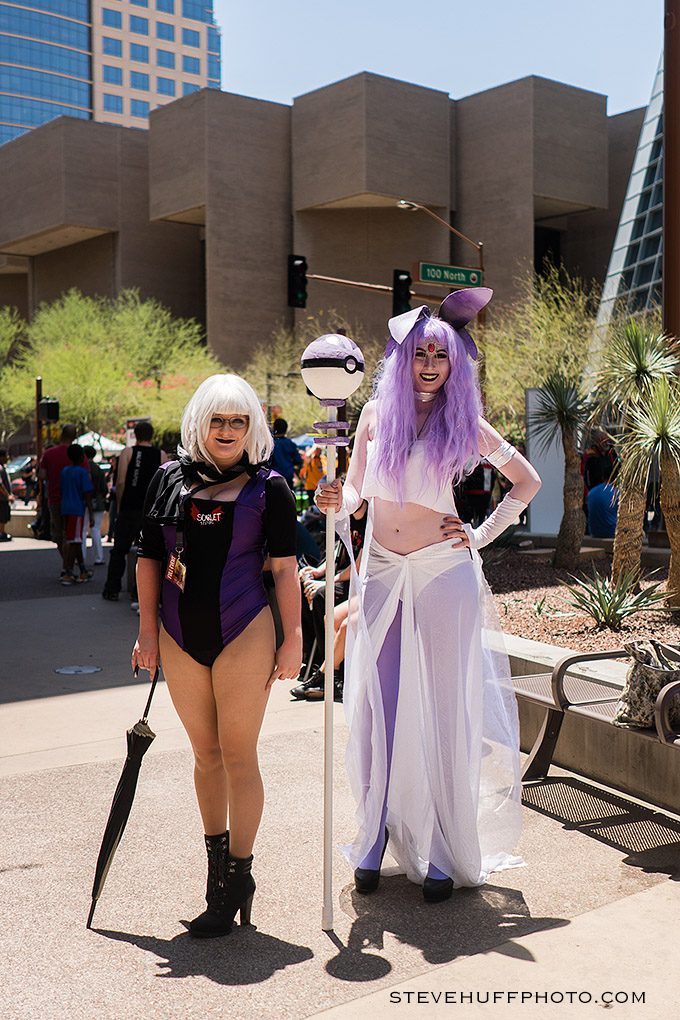 –
28 f/2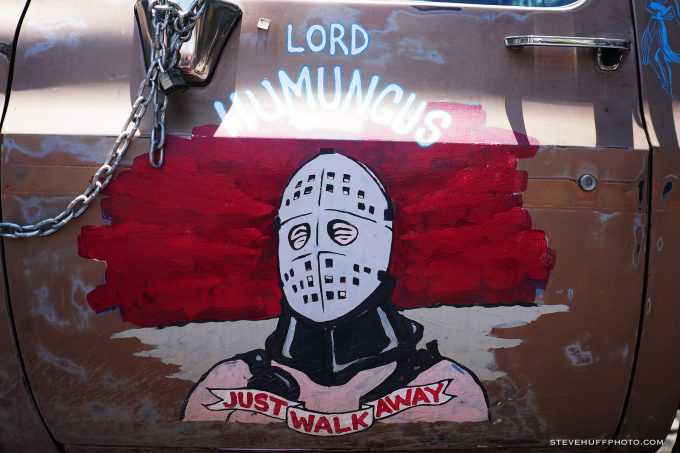 –
28f/2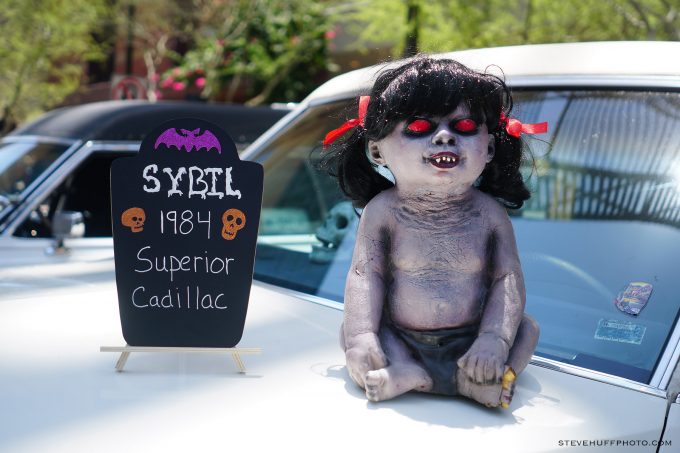 PROS and CONS of the Sony A6300
PROS
It feels great in the hand. Small, sleek and solid.
Swivel LCD
Nice large crisp EVF
Speed is fantastic, as is AF tracking
Simple to use, feels like a camera not a computer (as some past ones have)
Great low light use, HIGH ISO is not an issue here
Works well with the inexpensive primes like the 28 f/2 and 50 1.8
Faster AF than A7RII, more responsive than A7RII
Can be a pro tool, if one desired it to be
Fully customizable controls
4K video and video features are top notch
For me, beats all APS-C competitors at less $$
So far, as of June 2016 my pick for Camera of the Year (that may change)
GREAT price at under $10000
CONS
I think my PEN-F is more fun to shoot 😉
It's not full frame, so full frame junkies..move on
Battery life gets 350 images per shot, Id like to see 500
I'd like to see a more aggressive design. Something that looks as good as it performs.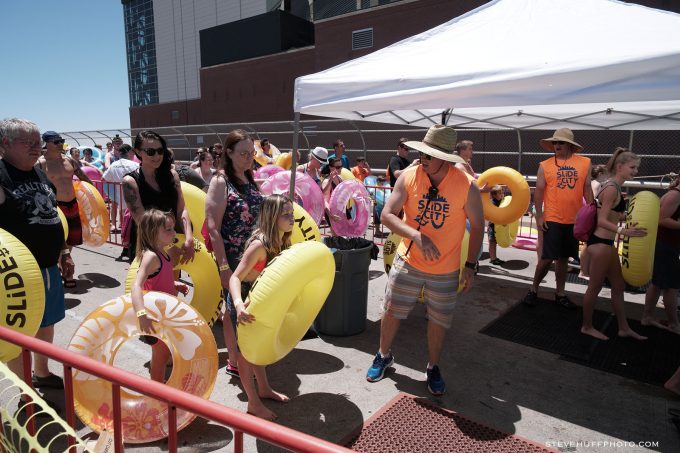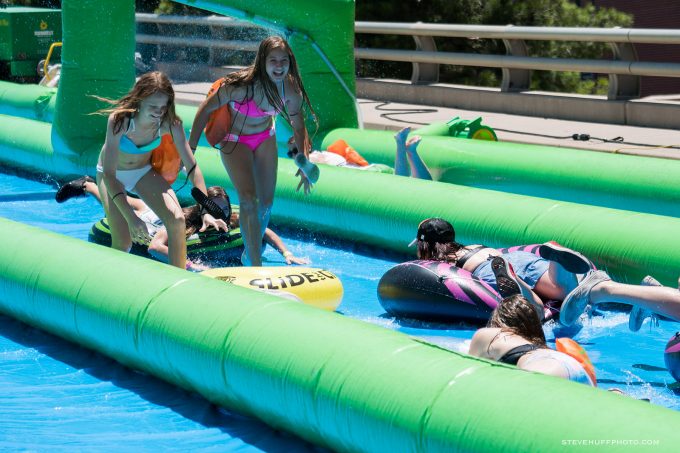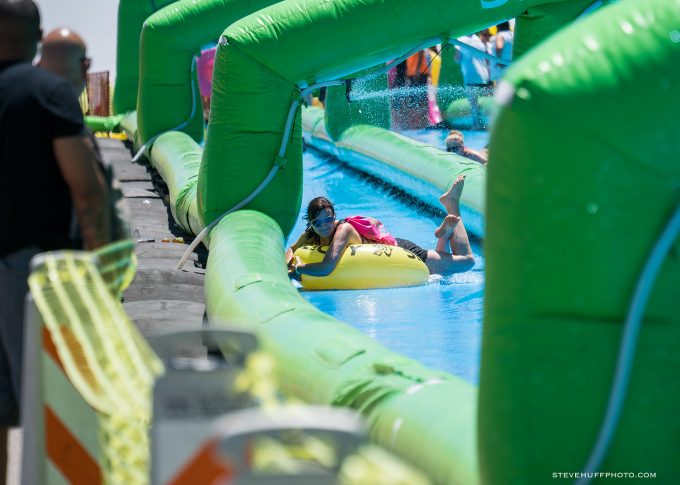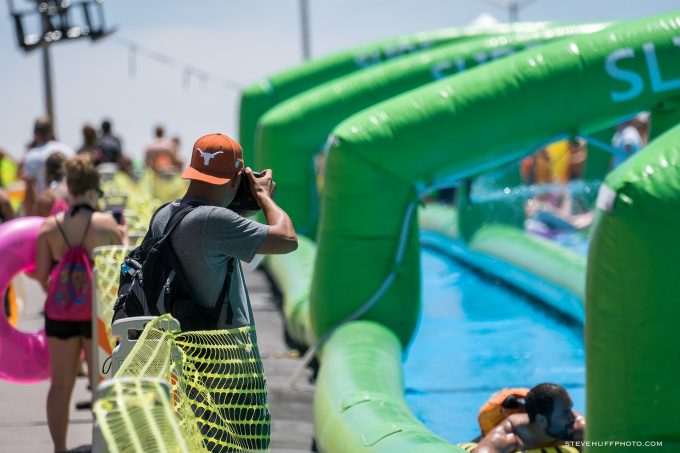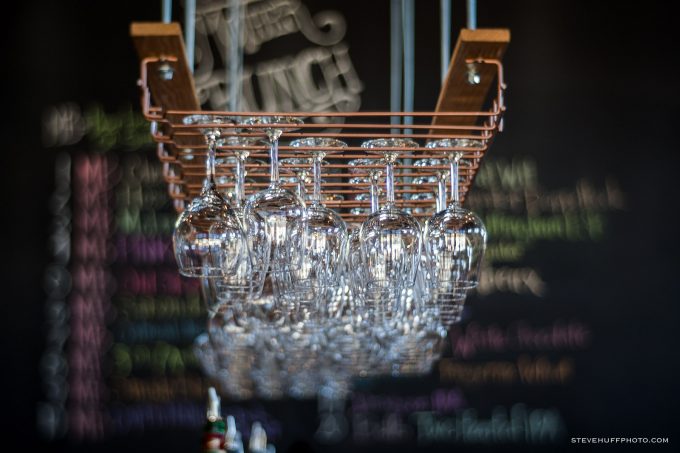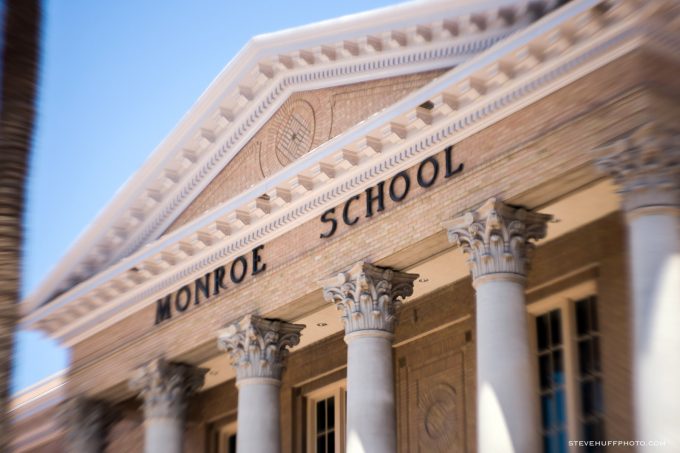 MY BOTTOM LINE CONCLUSION ON THE SONY A6300
The Sony A6300 was a real treat to shoot with and use. It's been a while since I pulled out the old A6000 and using the A6300 reminded me of just how fantastic the 6000 was. The 6300 is even better. I will keep this conclusion as short as I can as I said it all in the above review. If you are looking for a high quality camera that can do anything you need it to, even pro jobs, this camera can handle it. It will deliver results as good as you can deliver. It's that simple. Sony has hit another one out of the park with the A6300 and I found no issues with it at all. Sure, I wish it had a more aggressive design and a 500 shot battery but we can not get everything we want 😉 I do have more fun shooting my PEN-F but feel the A6300 is a tad more serious due to the larger sensor, better low light abilities and faster speed. It's a tool that can indeed be used by pros.
I remember just a few short years ago when mirrorless cameras were slow, clunky, and the tech was just not there. Today, these cameras are as fast as or faster a DSLR, they are smaller, sleeker, built very well and offer us, the photographers, such a massive choice. With so many great mirrorless cameras today, as well as lenses, there is no more reason to trash talk these little powerful wonders. The A6300 is one of the best of the lot for 2016.
The A6300 should be another massive hit for Sony just as the A6000 was. It's a near flawless camera that fits the bill for most amatuers, enthusiasts and some pros looking for a 2nd body.
WHERE TO BUY?
You can buy the Sony A6300 at my preferred dealers below, B&H Photo and Amazon. Two of the biggest and best Sony camera dealers in the world.
BUY AT B&H PHOTO 
BUY AT AMAZON
BODY WITH 16-50 KIT ZOOM for $1198
RECOMMENDED LENSES for the A6300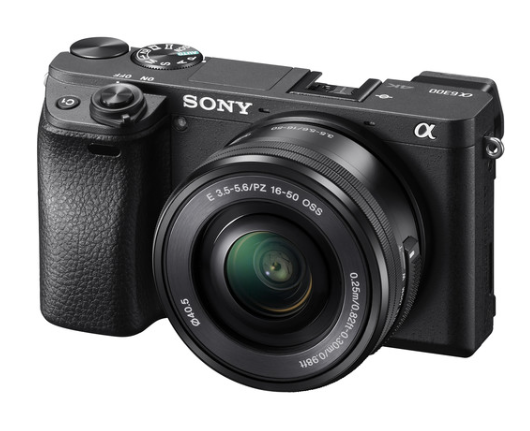 —————–
PLEASE! I NEED YOUR HELP TO KEEP THIS WEBSITE RUNNING, IT IS SO EASY AND FREEE for you to HELP OUT!
Hello to all! For the past 8 years I have been running this website and it has grown to beyond my wildest dreams. Some days this very website has had over 200,000 visitors and because of this I need and use superfast dedicated web servers to host the site. Running this site costs quite a bit of cash every single month and on top of that, I work full-time 60+ hours a week on it each and every single day of the week (I receive 100-300 emails a DAY). Because of this, I could use YOUR help to cover my costs for this free information that is provided on a daily basis. 
To help out it is simple, and no, I am not asking you for a penny!!
If you ever decide to make a purchase from B&H Photo or Amazon
, for ANYTHING, even diapers..you can help me without spending a penny to do so. If you use my links to make your purchase (when you click a link here and it takes you to B&H or Amazon, that is using my links as once there you can buy anything and I will get a teeny small credit) you will in turn be helping this site to keep on going and keep on growing.
Not only do I spend money on fast hosting but I also spend it on cameras to buy to review, lenses to review, bags to review, gas and travel, and a slew of other things. You would be amazed at what it costs me just to maintain this website, in money and time (250 hours a month, and about $3000 per month).
So all I ask is that if you find the free info on this website useful AND you ever need to make a purchase at B&H Photo or Amazon, just use the links below. You can even bookmark the Amazon link (not the B&H) and use it anytime you buy something. It costs you nothing extra but will provide me and this site with a dollar or two to keep on trucking along.
AMAZON LINK (you can bookmark this one)
B&H PHOTO LINK – (not bookmark able) Can also use my search bar on the right side or links within reviews, anytime.
Outside of the USA? Use my worldwide Amazon links HERE!
You can also follow me on Facebook, Twitter, or YouTube. 😉
One other way to help is by donation. If you want to donate to this site, any amount you choose, even $5, you can do so using the paypal link HERE and enter in your donation amount. All donations help to keep this site going and growing!
 I do not charge any member fees nor do I (nor will I ever) charge for reviews, so your donations go a long way to keeping this site loaded with useful content. If you choose to help out, I thank you from the bottom of my heart.