A Day at the Circus with a Phase One
by Andrew Paquette – His site is HERE
Several months ago, I did a shoot with Belgian circus performer Leah Wolfe. Scouting a location proved difficult because she needed something called a "point" to hang her apparatus from. Then, a student saved the day by putting me in touch with a school for circus artists called CodArts in Rotterdam. Later, I got back in touch with the school and arranged to do more shoots with their students. So far, I've done three of these and look forward to doing more. All were shot with a Phase One IQ250 with the SK 28mm LS and 80mm LS lenses. For lighting, I brought two ProFoto B1 units.
The first shoot was with Christiaan van de Burgt, a fourth year juggler. Because his act didn't require special equipment, we did the shoot outside. Originally, I'd wanted to do it in the middle of a huge modern plaza that is almost always empty, but when we got there it had been closed off for construction. Instead, we went to a hastily arranged alternative: a narrow boardwalk across an artificial lake. This presented some special problems for Christiaan because the dock was narrow and slippery. If he dropped his clubs, they'd float away. For me, I set my light stands in the water. I worried they'd fall in the wind, but we lucked out and they didn't. And then on dry land, the wind did knock one over and the rear housing and LCD panel were shattered (250 euros and two weeks later it was fixed).
Figure 1 Christiaan, SK 28mm LS, f/5.6, 1/1600s, ISO 200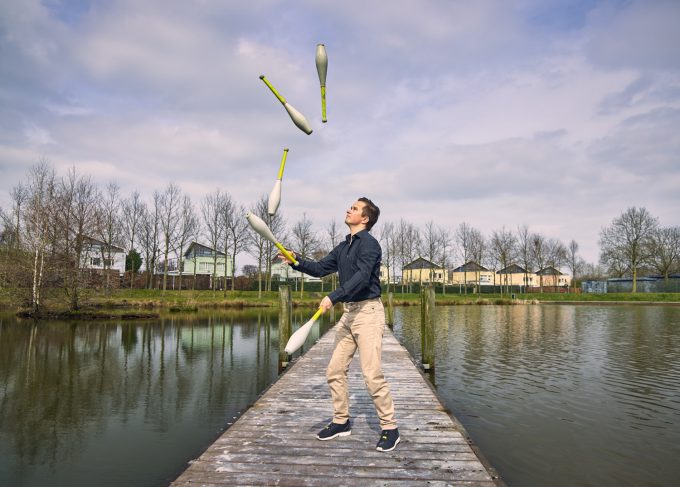 Ronja Gwynedd is a tightrope walker. I did two shoots with her, both at CodArts in Rotterdam. The first was formal and used limited light, the second was active and shot in bright light. Luckily, the skylights that were fairly dark in the first shoot let in plenty of light for the second. If they hadn't, instead of shooting at between 400-800 ISO, it would have been  1600-3200. It was a physically demanding shoot, but she did a great job both times and stayed on her "tightrope" (a steel cable) for most of the time we were shooting.
Shoot One/Ronja
Figure 2 Ronja 01, SK 80mm LS, f/5, 1/800s, ISO 400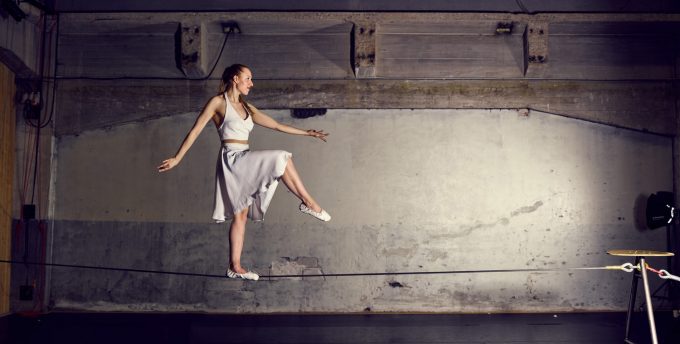 –
Figure 3 Ronja 02, SK 80mm LS, f/7.1, 1/160s, ISO 200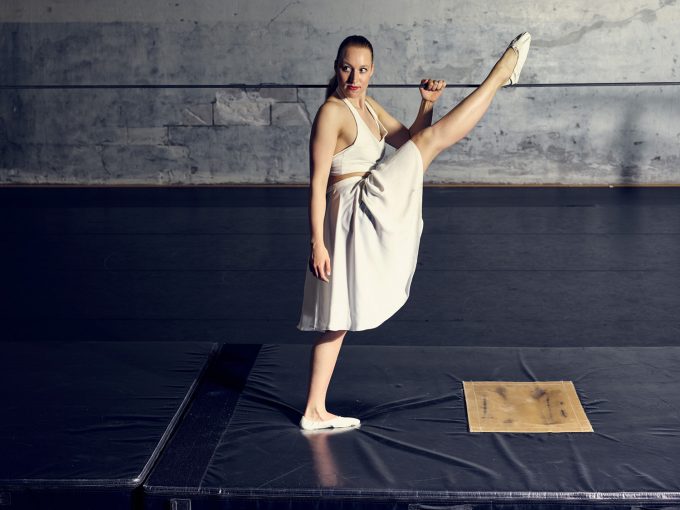 –
Figure 4 Ronja 03, SK 80mm LS, f/5, 1/800s, ISO 400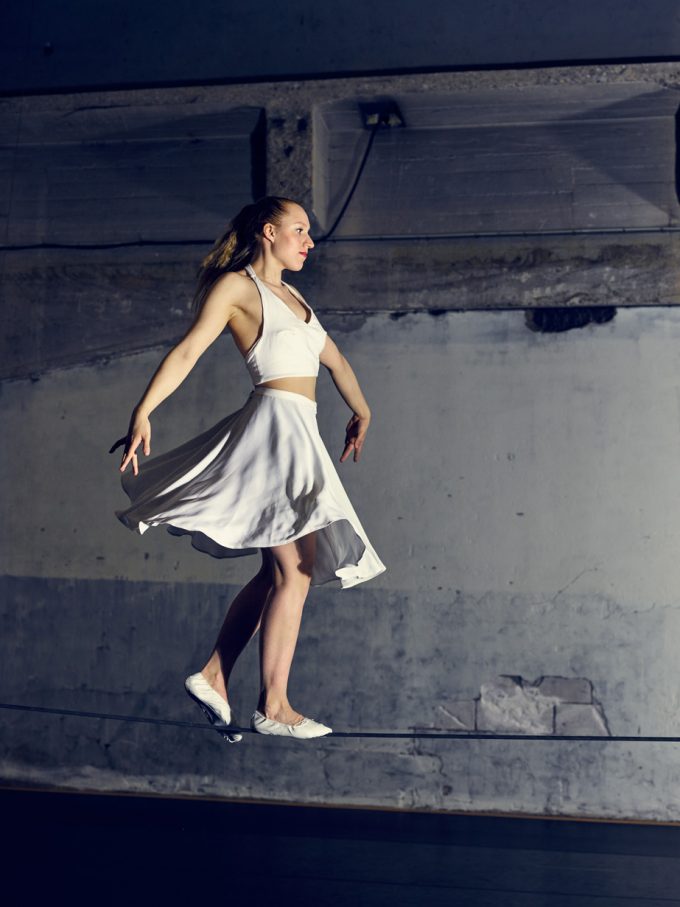 Shoot Two/Ronja
Figure 5 Ronja 04, SK 80mm LS, f/2.8, 1/400s, ISO400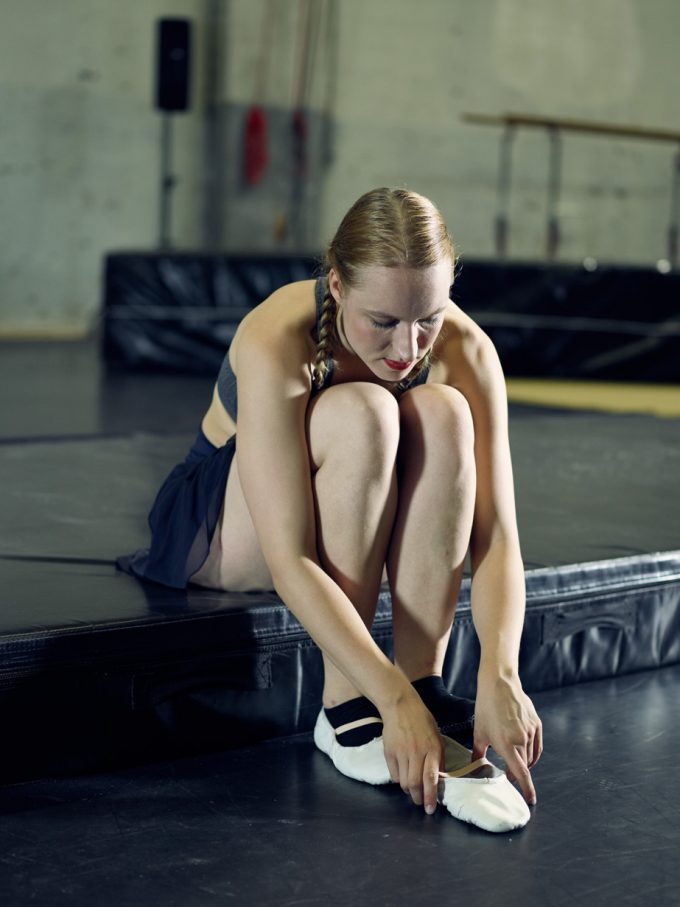 –
Figure 6, Ronja 05, SK 80mm LS, f/2.8, 1/400s, ISO400
–
Figure 7 Ronja 06, SK 80mm LS, f/2.8, 1/400s, ISO400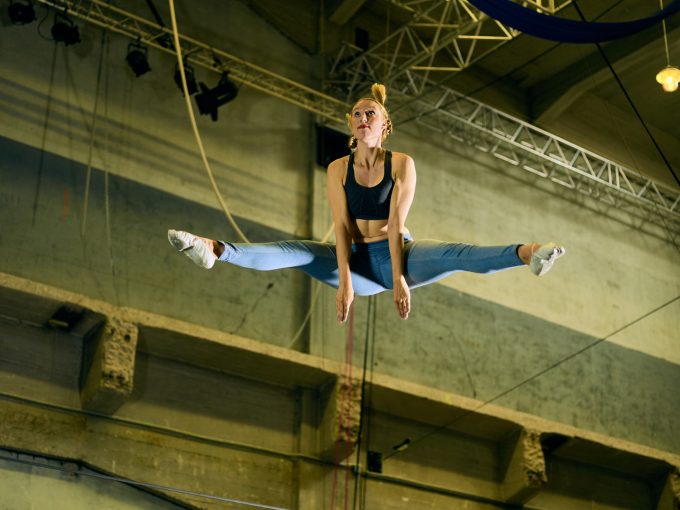 –
Figure 8 Ronja 07, SK 80mm LS, f/2.8, 1/400s, ISO400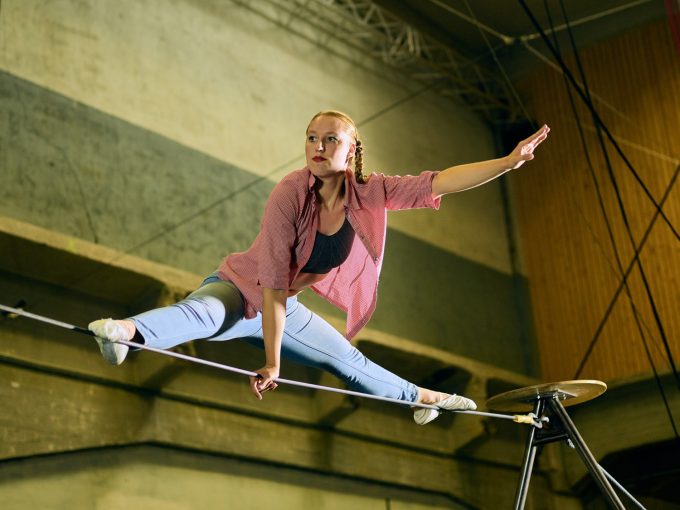 –
Figure 9 Ronja 08, SK 80mm LS, f/2.8, 1/400s, ISO400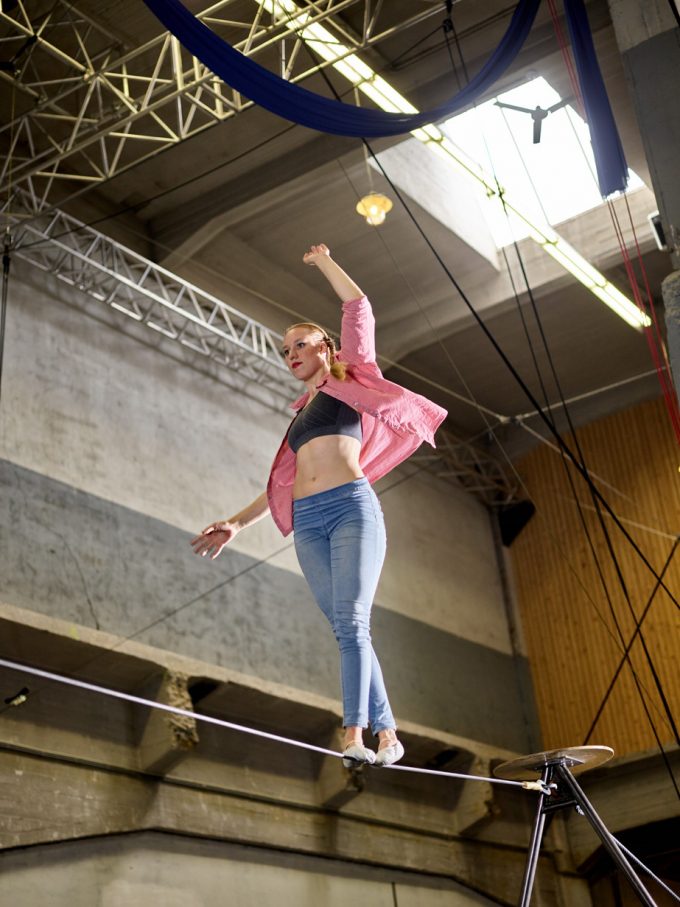 Helene Dahl is a Norwegian fourth year hoop juggler from CodArts in Rotterdam. We did her shoot at CodArts right after Ronja's shoot.
Figure 10 Helene 01, SK 80mm LS, f/11, 1/80s, ISO400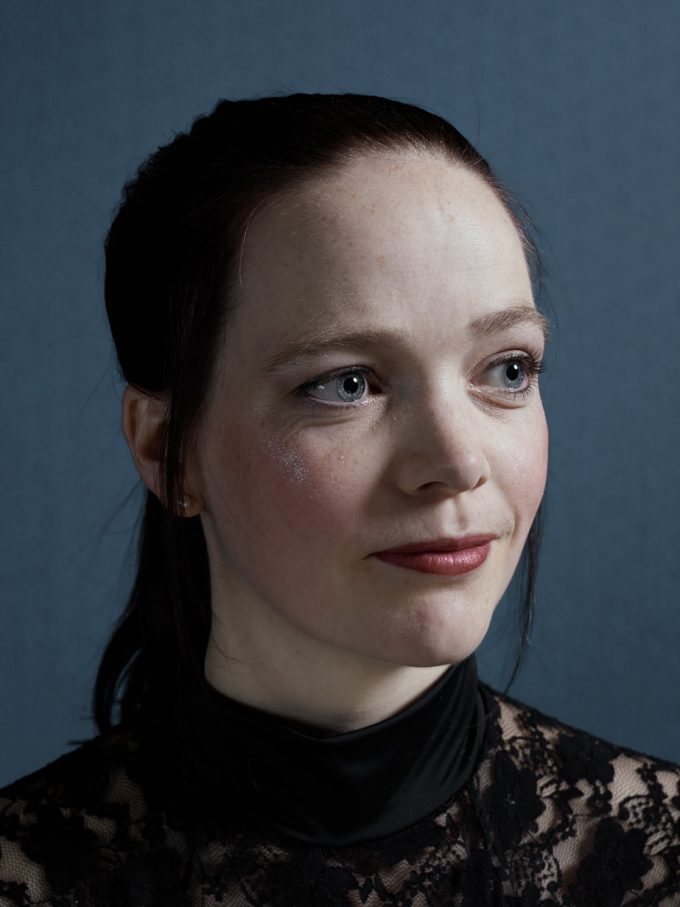 –
Figure 11 Helene 02, SK 80mm LS, f/4.5, 1/400s, ISO400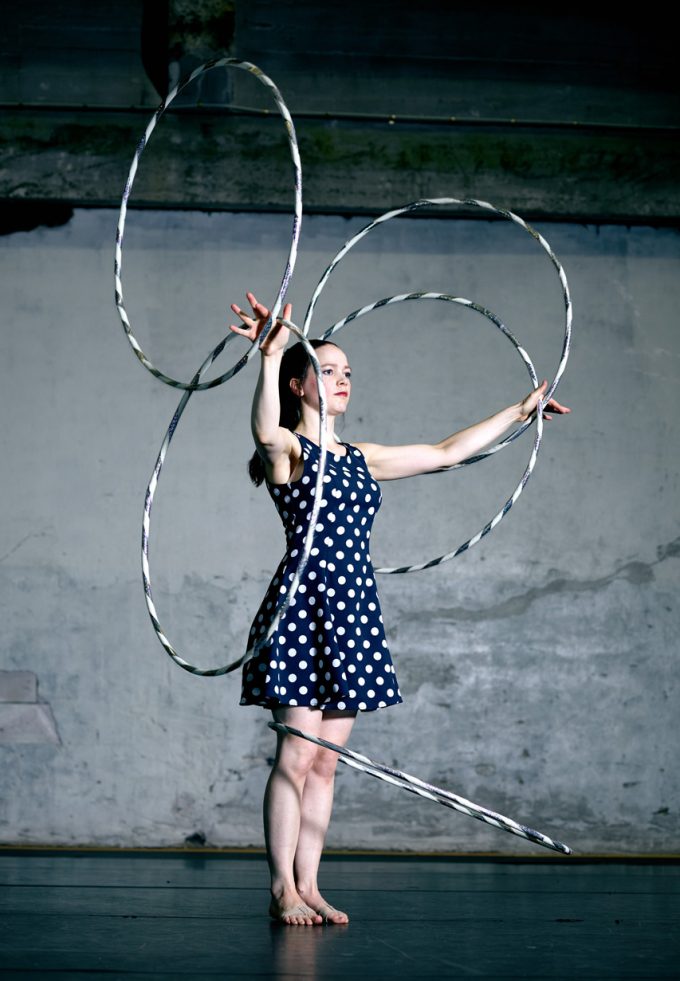 –
Figure 12 Helene 01, SK 28mm LS, f/4.5, 1/400s, ISO800