A Tale of Two Sensors. Micro 4/3 and Full Frame?
By Steve Huff
Last week as I was shooting the Olympus PEN-F and Pana/Leic 12mm f/1.4 Summilux ASPH I realized I was in the same area/place/spot that I was in when I was shooting the Leica M-D and 28 Summuilux f/1.4 ASPH. I even snapped the same image, one with the Leica and 28 and one with the Pen-F and Panasonic 12mm. Same subject (Debby), same post (similar) but a couple of weeks apart, different light and a different day. BUT, these two shots do give a hint at what one can expect when it comes to sensor size.
As enthusiasts and pros and camera geeks like me (and many of you) know, Micro 4/3 cameras offers smaller than full frame or even APS-C sized sensors. In the world of Micro 4/3 users, well, I find them to be some of the most happy and satisfied camera users around. Why? Well, not 100% but I do know that these Micro 4/3 bodies are very FUN to use. They are fast, responsive, have great lenses available and give a wonderful quality that far surpasses any smart phone and they are small, light and powerful. They do have weaknesses that still persist today though and the biggest one for most that I speak with is low light/high ISO.  With M 4/3 this is not the best, usually topping off at 3200 for me, but I usually stop at ISO 1600 to be safe. In comparison, I can shoot ISO 50k on a Sony A7SII and be happy 😉
But then we have the larger sensors like APS-C, Full Frame, Medium Format…
The larger the sensor, the better things get such as low light performance/high ISO, dynamic range, depth of field control (can get super shallow if desired), richness and depth of file, 3D pop, and even color to some extent depending on lens used.
BUT with full frame sensors come other things some may not find desirable…like SIZE of lenses. Sure, we can get compact-ish bodies in the full frame world but the lenses, for the good ones anyway, always seem to be HUGE! So with the full frame benefits come larger size, heavier weight, and some find the shallow depth of field a negative as it can be tough, when using a fast prime, to get all of your subjects in focus. Many shoot wide open at f/1.4 on a micro 4/3 and get all of their subject in focus due to the DOF of micro 4/3 being larger, as in LESS BOKEH AND BLUR in the background. With full frame, one needs to stop down to f/2.8 or even f/4 to get their subjects in complete focus, and even at f/4 we can get some nice shallow DOF with full frame.
The HUGE Leica 90-280 Lens for the Full Frame SL. A Beast in Size and Weight but Amazing Performance.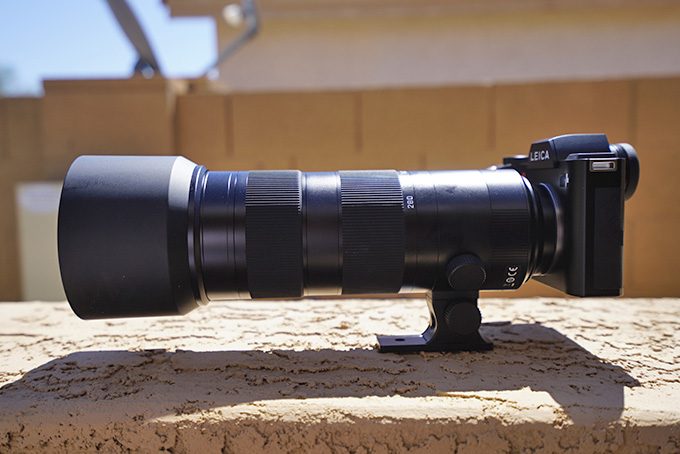 So their are pros and cons to each, one of the biggest pros for Micro 4/3 vs Full Frame though is price. A full frame setup from Leica, Sony, Nikon or Canon can put a dent in that wallet, especially when adding great glass (which I feel full frame cameras need). With M 4/3 one can buy something like a Panasonic GX85, throw in a 15 1.7, 42.5 1.8 and 75 1.8 and have a very capable kit that will be small, fun and great to use and will not require a 2nd mortgage on your house to purchase.
Sensor Size…see Four Thirds (same as Micro) vs Full Frame. Way more real estate on that sensor for full frame. This leads to better low light performance, a more shallow DOF experience, greater dynamic range..and in the case of mirrorless, slower Auto Focus in general than smaller sensors. Micro 4/3 wins in size and speed, and fun factor,,,usually.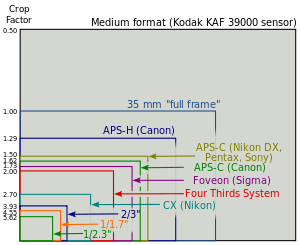 But let me get back to image quality and what you can expect from each, when shot at f/1.4, with a premium prime lens. Most here already know of all of  the pros and cons of each format, but some do not. Some stumble here to this website as a newbie, and many do not even know what Micro 4/3 means. So take a look below at the two shots of Debby. One with the PEN-F and one with the Leica M-D.
Full Frame Sensor. 28 mm at f/1.4 – Leica M-D and 28 Lux. 
CLICK THE IMAGE! This is a beautifully rendered image. The bokeh behind her is smooth and out of focus just enough to make her face appear to pop with a 3D realism. Click on it to see it larger as the larger you view it the better. The file looks full of life, rich and with great color. No complaints but the price of this kit is a mind melting $12,000. One could use a similar setup from Sony in an A7II for much less to get this full frame "richness".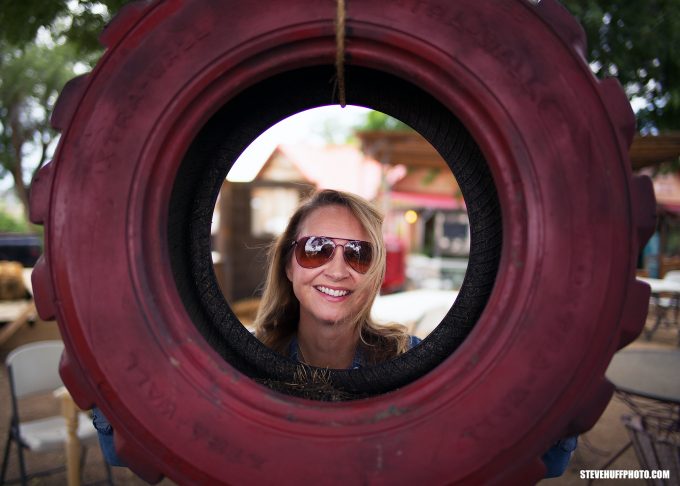 –
MICRO 4/3 SENSOR – 12mm f/1.4 Pana/Leica at f/1.4 (24mm equiv)
CLICK THE IMAGE! Same shot, different day with the Olympus PEN-F and Panasonic 12mm f.1,4 (giving us a 24mm equivalent). As you can see, the depth of field (bokeh, blur, etc) is as shallow as  this setup can give as we are seeing the DOF from a 12mm lens, not a 24mm lens. Even though what we see in the output equals a 24mm lens on full frame, the depth of field will be that of a 12mm lens, much larger so less shallow-ness going on. Some see this as a weakness, some as a strength. Me, I find the M 4/3 shot much flatter when viewing it large. The Leica file, full frame, is loaded with life.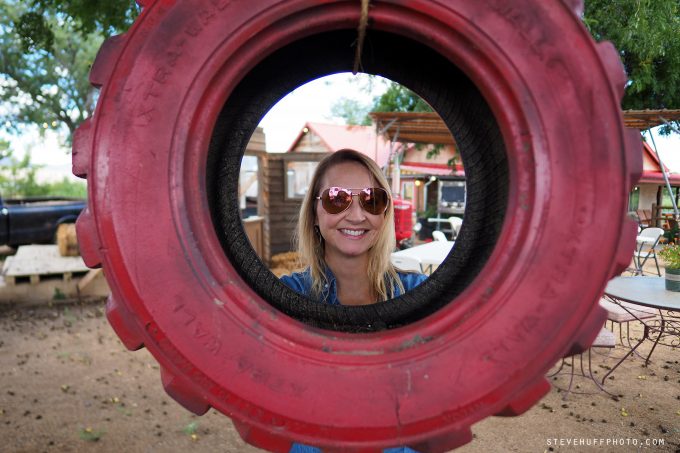 Keep in mind this is not a lens comparison but instead it is a comparison to just show how much richer a full frame sensor can be, but it does come at a cost of $$, weight, and size. I enjoy Micro 4/3 and full frame cameras and I switch between them from time to time depending on what I want to photograph. For a fun family day, or trip, I usually like to use Micro 4/3. For more serious photos or low light shoots, I grab a full frame 😉
Have a great weekend everyone! Get out there and shoot whatever you have on hand and have fun, enjoy it, and live your passion. 😉 See ya Monday!
Steve