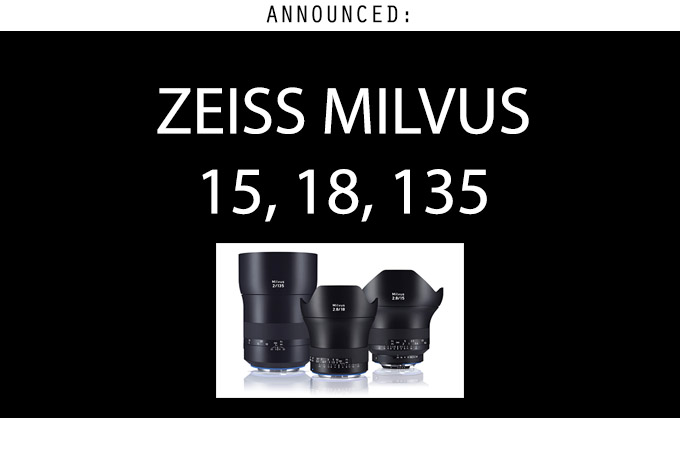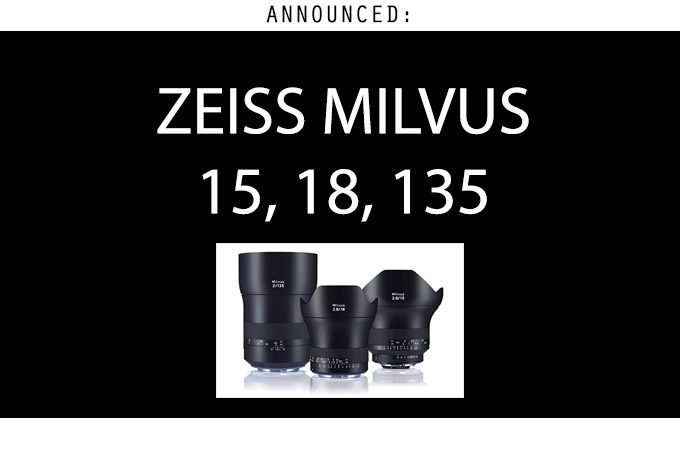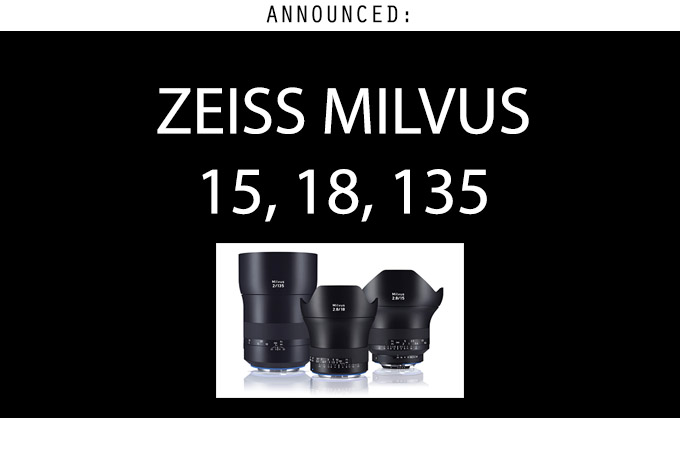 NEW Zeiss Milvus Lenses Announced! 15mm, 18mm, 135mm
Hey all! New Zeiss lenses were announced this week…the new focal lengths in the popular Milvus line for Nikon/Canon. All info below!
PRESS RELEASE:
The lens family with manual focusing for DSLR cameras is now also available with focal lengths of 15, 18 and 135mm.
Two super-wide angle lenses, the ZEISS Milvus 2.8/15 and ZEISS Milvus 2.8/18, and the telephoto lens ZEISS Milvus 2/135 have expanded this family of manual focus lenses for DSLR cameras, bringing the total number of ZEISS Milvus focal lengths to nine.
SEE MORE ON THE NEW MILVUS LINE HERE AT ZEISS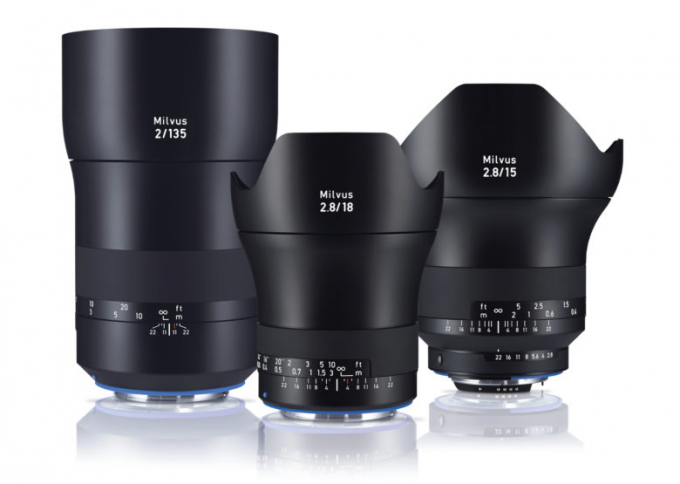 "The ZEISS Milvus family of lenses is an invaluable investment for the future due to its excellent imaging quality and its large range, which now covers 15 to 135 millimeters," says Christophe Casenave, product manager at ZEISS Camera Lenses. Delivery of the new ZEISS Milvus lenses begins at the end of October 2016. For high-end DSLR cameras "The ZEISS Milvus lenses have been designed in particular to fulfill the requirements of today's powerful digital cameras and those of the future thanks to their high imaging performance, even in difficult lighting situations," says Casenave.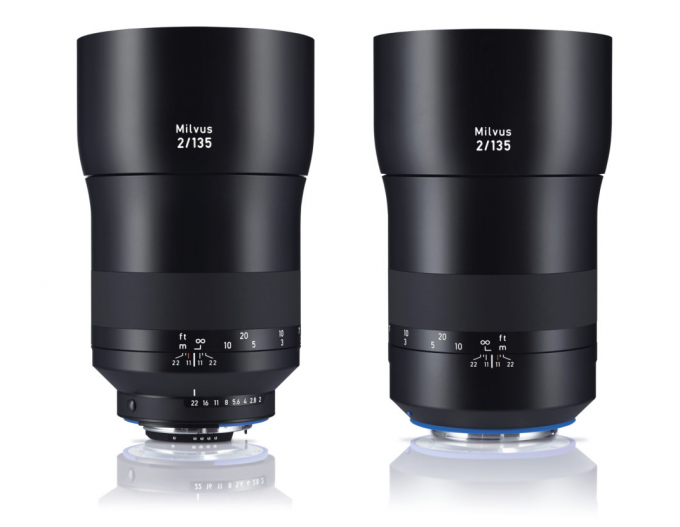 The new lenses are characterized by a harmonious bokeh and very high degree of flare control due to the T*® anti-reflective coating from ZEISS. All ZEISS Milvus lenses come with a floating elements design, which compensates imaging errors at different distance settings. The new ZEISS Milvus lenses also allow the user to create high-quality film shoots with a pleasing cinematic bokeh.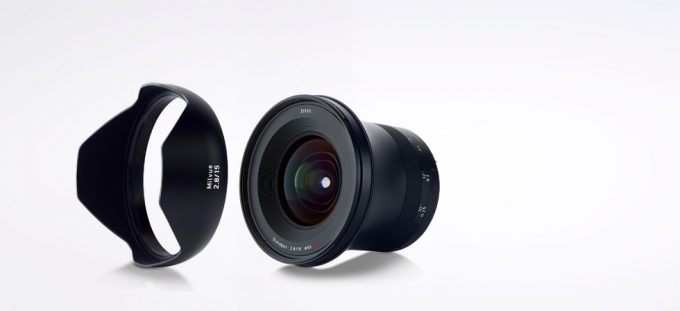 The De-Click function on lenses with a ZF.2 mount lets cinematographers set the aperture in a soft and infinitely variable way so they can work professionally in changing lighting conditions. The ZEISS Milvus lenses' robust full-metal barrel ensures long and reliable usage. In addition, the lenses are protected against dust and spray water.
Price and availability The delivery of the three new lenses will begin at the end of October 2016. The lens shade is included with the lens. Sales prices are $2,699 USD for the Milvus 2.8/15; $2,299 USD for the Milvus 2.8/18; $2,199 USD for the Milvus 2/135.