The new Canon M5 Mirrorless System. Canon steps it up!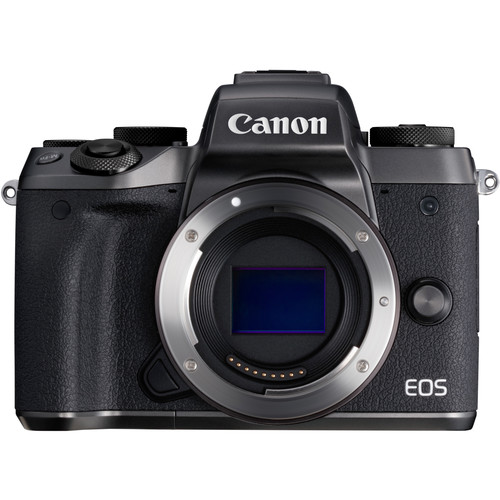 Canon has introduced the new M5 system which is now Canons most powerful MIRRORLESS system ever. While it is not available just yet (pre order only) it does appear that Canon has finally accepted that they need a good mirrorless system. I have a 5D MKIV on hand and I have to admit, these big chunky DSLR's… while amazing in their capability are just too large and heavy for the normal Joe. Sure there are smaller DSLR's and sure the 5D is not made for the average Joe, but rather the pro and enthusiast, I feel that today we have so many choices that the 5D series may be getting a bit long in the tooth.
With smart phones taking over the photo world for the masses (not the photo and tech geeks like us) Mirrorless cameras are sort of a way for those phone shooters to upgrade when they get the itch for something better. Well, that's how I see it anyway.
Mirrorless is moving on up every day, week and month and year. More and more are finding these high quality, slim and powerful cameras enticing for what they offer and today mirrorless can indeed be as good or sometimes even better than most DSLR's (Say the A7RII vs the Canon 5D, both can create a masterpiece with the right person behind them).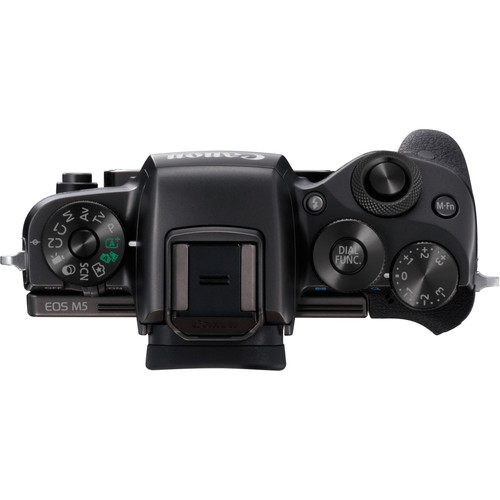 So here is the new M5 from Canon. Looks nice, is small, and sort of reminds me of when Sony came out with their first serious mirrorless, the NEX 7. I remember being visited by Sony (yes, they came to my house) to present the NEX 7 in person. I was so excited as for me, at that time, it showed me that yes, Mirrorless is being taken seriously and that NEX-7, for the time, was FANTASTIC. The NEX7 is an APS-C 24MP camera with cool tech and controls (Tri Navi) and it delivered the IQ as well (my old NEX7 review)
To me, this new M5 seems similar to that old NEX-7, not so much in the TECH inside but the idea. It seems to be Canon's "a-HA" moment. Like they now realize that they need a serious Mirrorless system and at just under a grand ($997) the M5 body has some great features:
24.2MP APS-C CMOS Sensor and DIGIC 7 Image Processor
Dual Pixel CMOS AF
Digital IS (with 5 Axis)
Adept in both stills and video arenas, the EOS M5 from Canon is a versatile mirrorless camera featuring a 24.2MP APS-C CMOS sensor and DIGIC 7 image processor. Combined, these technologies afford a wide sensitivity range, from ISO 100-25600, along with quick performance for up to 9 fps continuous shooting and Full HD 1080p/60 video recording. The sensor's design also provides Dual Pixel CMOS AF, which offers quick and accurate phase-detection autofocus for multimedia use. This focusing system is particularly well-suited to subject tracking, and pairs with Digital IS 5-axis image stabilization for steadier, shake-free video recording.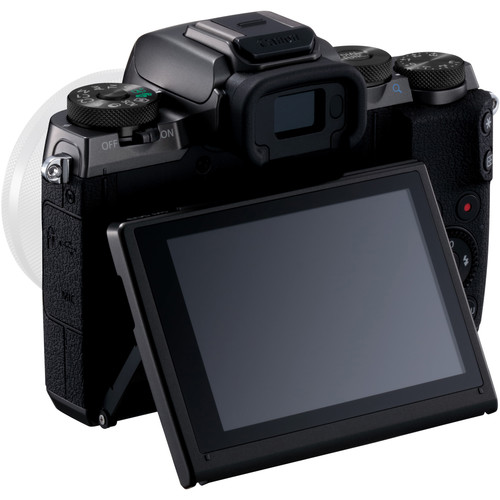 It appears this M5, the 5th gen of the Canon M series is finally taking shape, and growing into a mature mirrorless system. I remember the EOS M, the 1st M and I did not care for it. This one though, it appears to be a fantastic little camera. Small, light yet powerful. I wonder when Canon will excel this idea to a full frame model. When that time comes I will then become personally VERY interested in what they have to offer as I do love Canon's sensor and the way they produce an image, and I love their premo fast L primes. Question is though, how will this one compare to the likes of Fuji or Olympus or Sony APS-C models in the same price bracket?
No idea yet but next week is PHOTOKINA!!! I will be there checking out the coolest new gear, and will try my best to feature the cool stuff with photo and video all next week, time and WiFi permitting 😉 Click the image below for more info on the new M5 from Canon or to pre order.