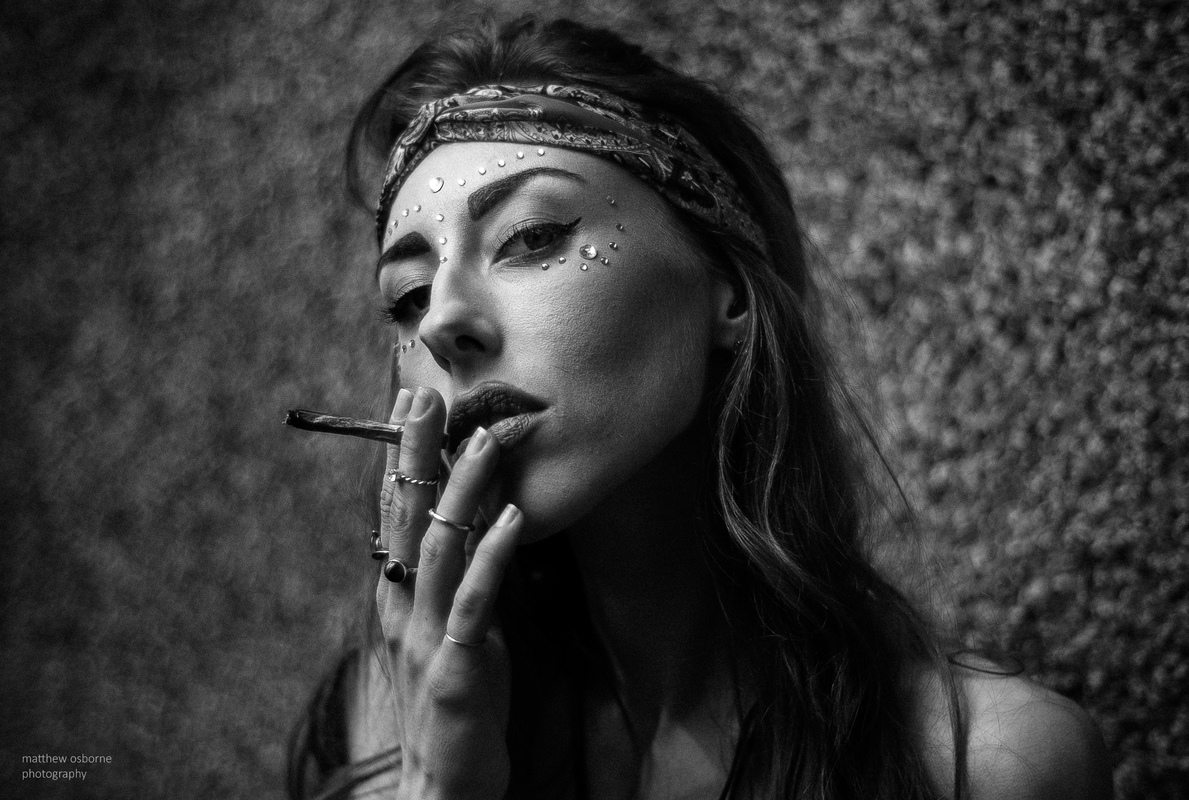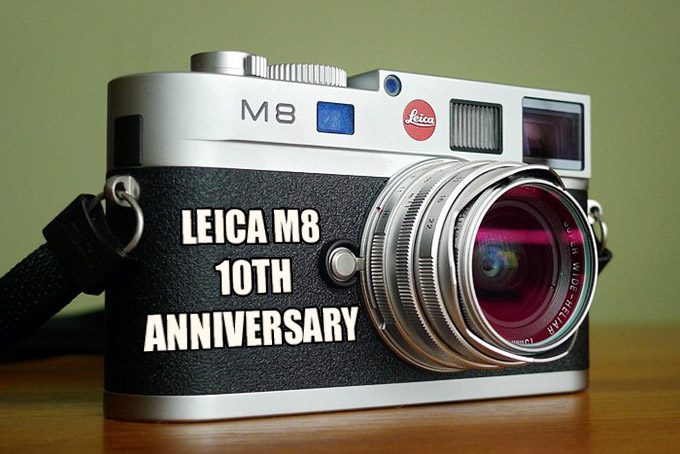 The Leica M8 and it's 10th Anniversary. A decade long Love affair
By Five Passionate Photographers 
When it was introduced in 2006, the Leica M8 was a gamble, a bet against imminent extinction as the M series had to take the digital turn or die. To say the least, that very first digital M camera Leica released that year was flawed. Yet, it was a success.
The Leica M8's main features are:
– 18×27 Kodak APS-H CCD sensor.
– 10.3 megapixels.
– 1/8000th max shutter speed.
– 160 to 2500 ISO range.
– TTL center weighted averaging exposure metering.
– Aperture priority and auto-ISO mode.
– x0.68 clear optical viewfinder.
– 230,000 pixels 2.5″ LCD display.
– That's basically it.
Amongst the major issues of the M8 were the lack of a decent IR filter on the sensor, poor high-ISO performance and a barely usable low-res LCD screen, issues that were already considered unacceptable by many when the camera was introduced ten years ago. And yet, ten years later, people are still paying a thousand dollars to get it. Besides, Johannes Huwe's stunning "The Race of Gentlemen" series featured in GQ Magazine and Spiegel Online this year was shot with the M8. A proof, if needed, that even today the ten year-old very first digital M is a professional tool.
One has to admit that Leica has made astonishing progress in ten years, going from its very first digital M camera to the high-tech versatile beasts the M-P and M246 are. But what's so special about the M series is that none of them represents the absolute essence of photographic perfection. Each one is unique, has its own flaws and its own competitive advantages and even the outdated ten year-old M8 can be, in many ways, as satisfying to shoot with than Leica's latest achievements.
This article, in which five photographers will try to explain why they are still using the M8, is the tale of a necessary evil that turned out to be a decade-long digital love affair.
---
PROSOPHOS
The Leica M8 was my first rangefinder and it will always hold sentimental value for me because it literally changed the way I photograph.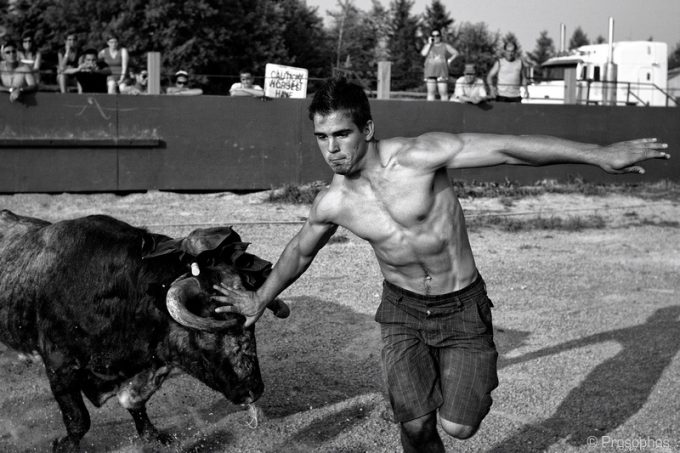 Notwithstanding the above, the first time I handled one I had some serious apprehensions. Its mechanism for focusing seemed cumbersome and slow, relative to the auto-everything I had been accustomed to with my big DSLR. With time and practice, however, focusing became intuitive and quick. These things, and the ability to see beyond the frame lines in its optical viewfinder, taught me the art of anticipation. My image "keeper" rate dramatically improved.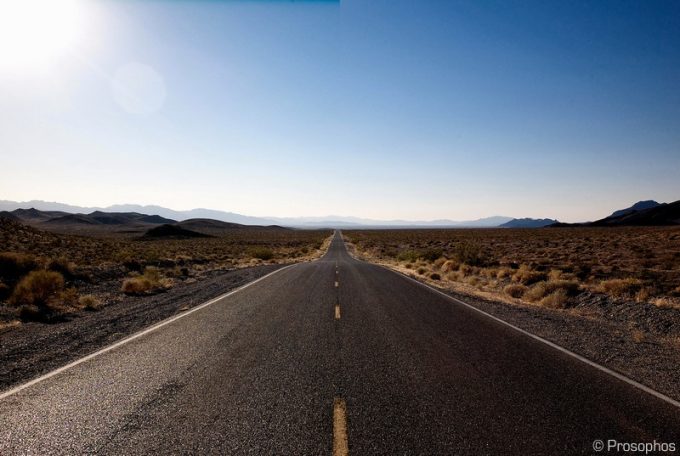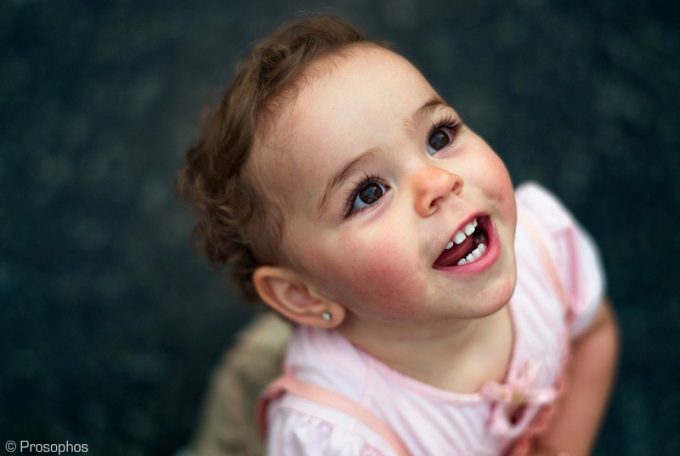 Beyond being a digital rangefinder, however, the M8 was special for another reason: within its metallic chassis lay a rather unconventional sensor: the Kodak KAF-10500 CCD (which was developed specifically for the M8). Though from the moment it was announced the Kodak offering was out-muscled on the spec sheet by the various CMOS sensors of that era, the pairing of this sensor with any number of Leica/Zeiss/Voigtlander lenses produced images of unrivaled colour and acutance.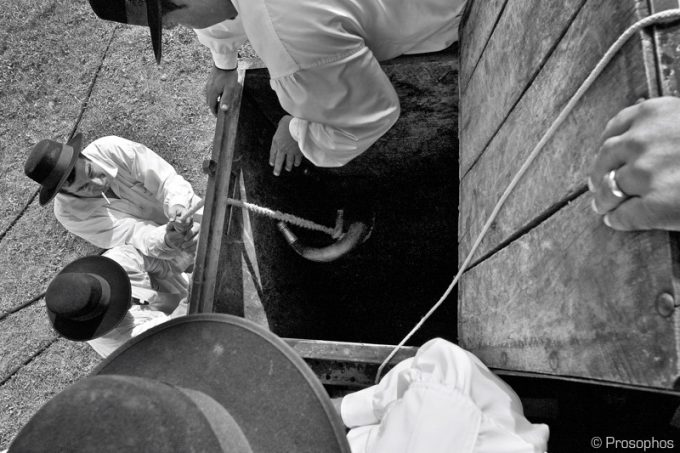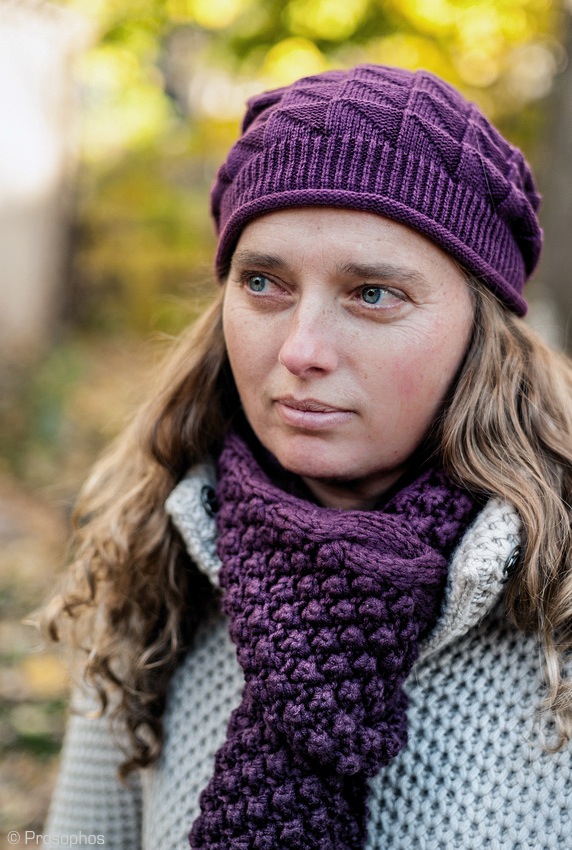 And though from the very beginning the M8 was rightly criticized for its long list of shortcomings (an inferior LCD, low ISO limitation, slow file processing, IR-contaminated files, a cropped sensor, etc.), even the harshest critics had to concede one point: photographers using it were producing some very memorable images. The M8 was, and still is, the photographic equivalent of a scalpel… within its reasonable envelop of limitations, it excels.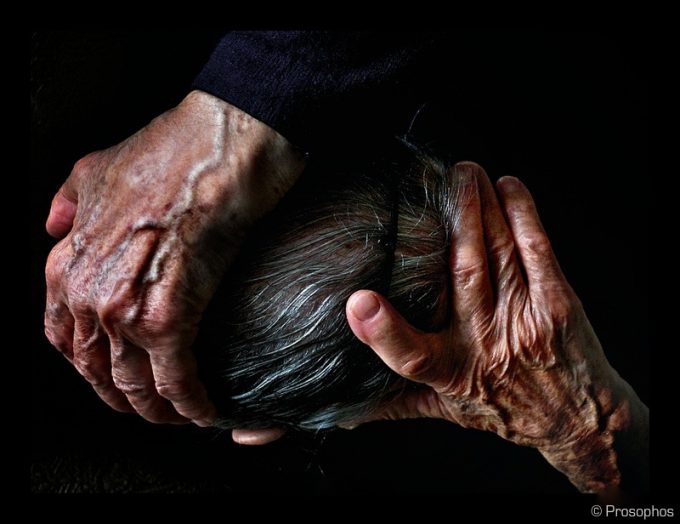 These days, digital sensors have progressed quite a bit, with improvements in high ISO capabilities, dynamic range, and megapixel counts. Yet within the M line itself, the M8 holds the distinction of having the highest shutter speed (1/8000), and its IR-contaminated files make for some beautiful black and white conversions, rivaling those of the M-Monochrom.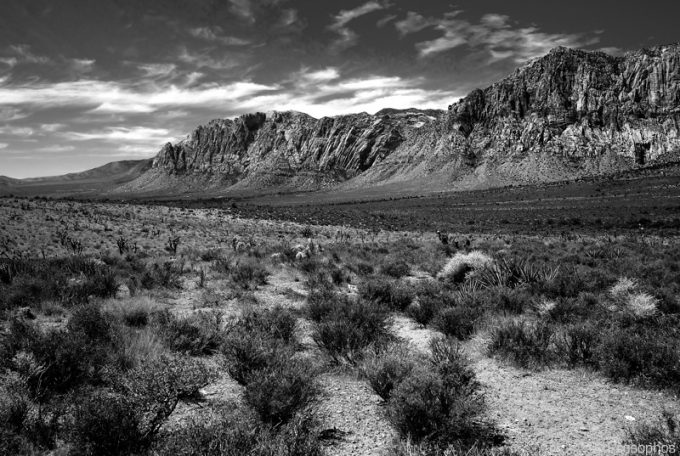 And even amongst all cameras, the per-pixel acuity and native colour palette of the M8 sensor remain unique. For these reasons, and many more, I keep getting drawn back to it.
—Peter.
www.prosophos.com
---
MATTHEW OSBORNE
I still own and use a Leica M8 even though I have the Leica M240 and other modern digital cameras such as a Nikon D800 and Hasselblad H3D. The M8 is closest to the Leica M9 (which I used to use) in terms of image produced as both cameras use the Kodak CCD sensor. The M8 produces sharper photos than the M9 and M240 in my experience and the digital photos poses the beautiful filmic look that the M240 and other CMOS camera sensors can't replicate.
The M8 is fantastic for black and white photos (even JPEG straight out the camera) but without an IR-cut filter I wouldn't normally use it for colour pictures as the colours are way off. Compared the the high megapixel count of the M240, D800 and H3D I wouldn't normally use a Leica M8 for paid work but for personal work I wouldn't hesitate. The M8 is my digital Leica backup body for the M240 but acts as a half way mark between modern digital photos and my analog photography.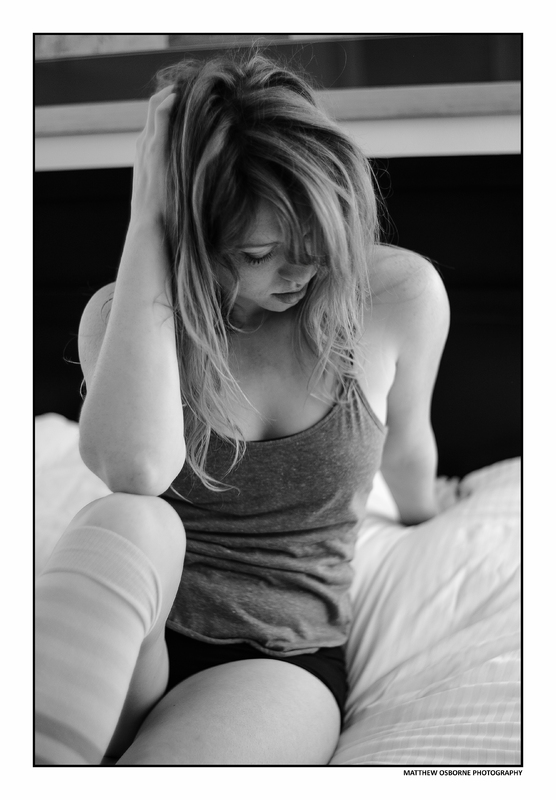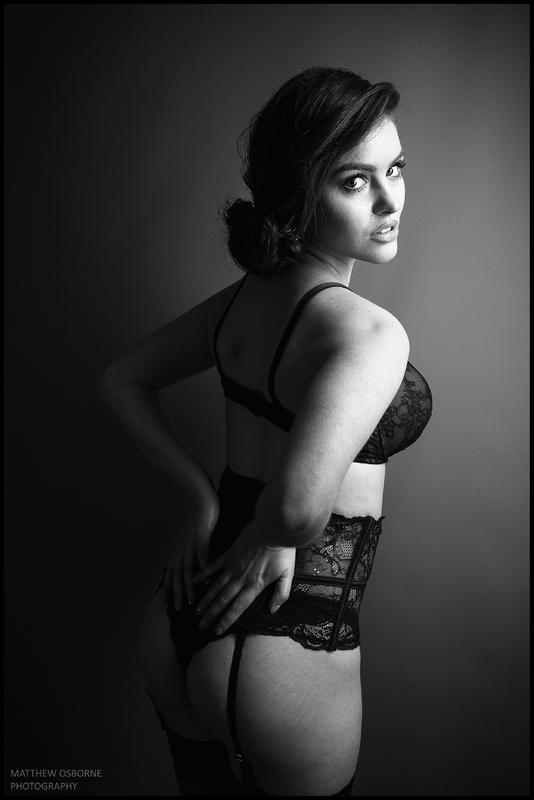 If a want the real filmic look or want to create a photo of interest to me I shoot film with the Leica M6 (M3's, M2), Hasselblad 501 and other camera brands. If I am happy to spend time processing photos in Lightroom to get the desired look I can use the Leica M240 or H3D (I rarely use the D800). If however I want to create instant images needing no editing I shoot black and white JPEG in the Leica M8. I had the same workflow with my Leica M9 for the most part.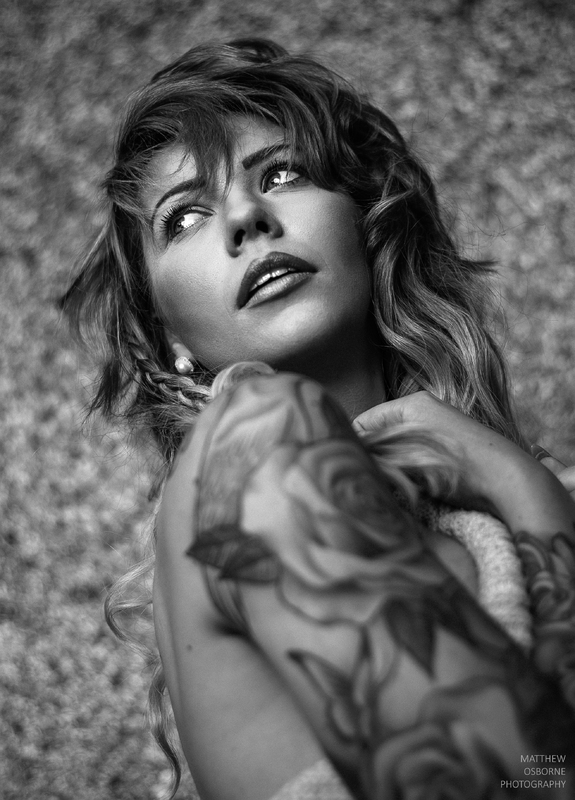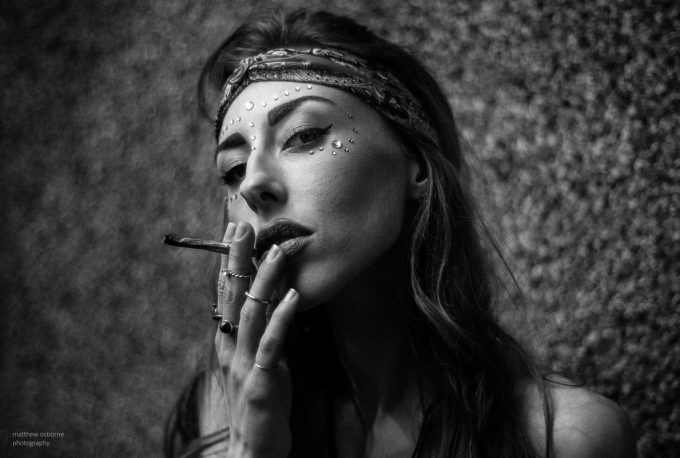 Compared to all the modern digital camera characterless images that flood social media it is easy to see why the Leica M8 has a loyal following and is still used today. It is not perfect with the off colours, lower megapixel count and poor low light ability but it is the imperfections that make it perfect (just like film!)
Matthew Osborne
http://www.MrLeica.com/
http://www.MatthewOsbornePhotography.co.uk/
---
JOHANNES HUWE
Ten years after the introduction of the first Leica M camera, the Leica M8 is still the only digital camera I own in 2016. I still almost exclusively use analog cameras like the Leica MP to create my images.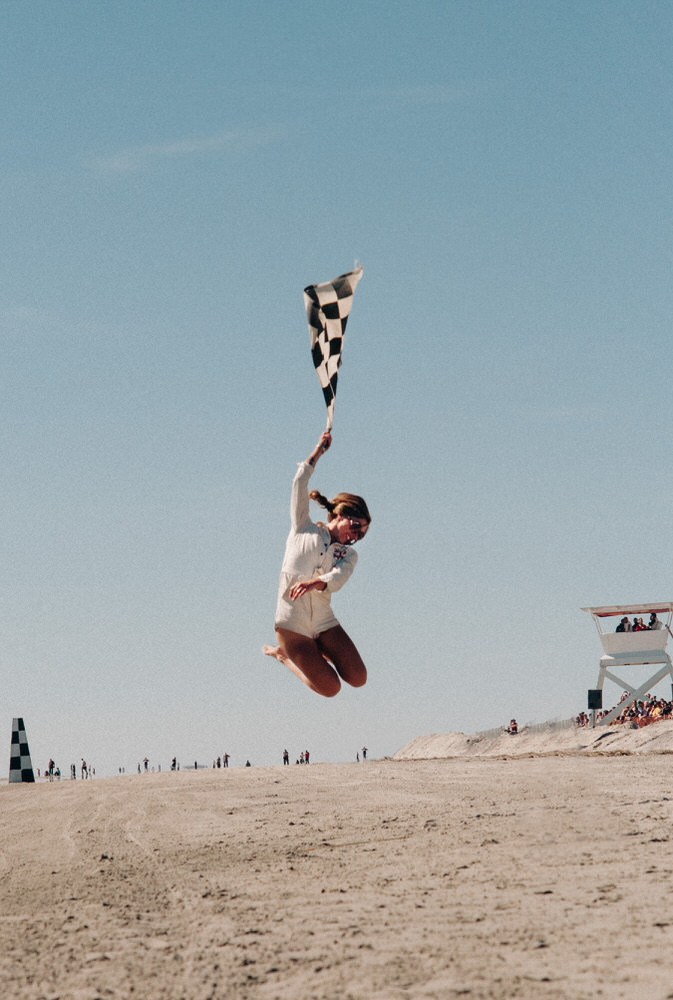 But the Leica M8 with its CCD sensor concept, lack of IR filters, and color reproduction remains one-of-a-kind, in my opinion, and comes close to what I can achieve with my analog cameras.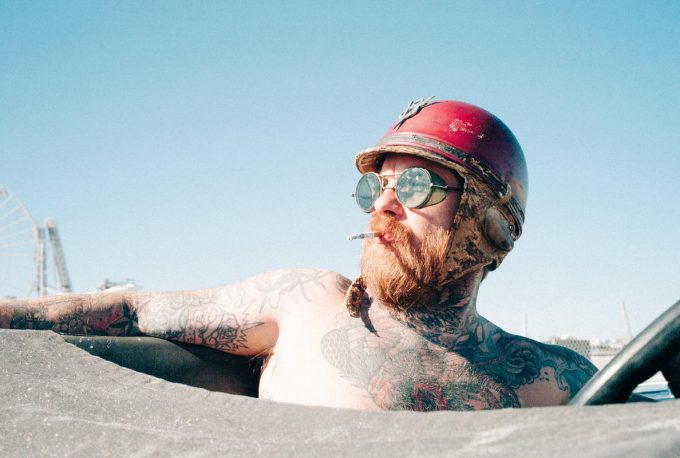 My latest series "The Race of Gentleman" was shot with the Leica M8 on Wildwood Beach, New Jersey. This event is a classic racing event with plenty of high-speed DSLRs with long zooms on hand, but only rarely a Leica viewfinder camera with a 28 mm with a fixed focal length lens (gives a 35 mm focal length on the Leica M8).
But the shots I got have a unique look which has resulted in their being published in a wide range of international magazines, including AOL HUFFINGTON POST, Classic Driver, GQ Magazine, SPIEGEL ONLINE, MOTOR.RU in Russia, and the official LEICA blog. Even TV channels caught eye of the photos.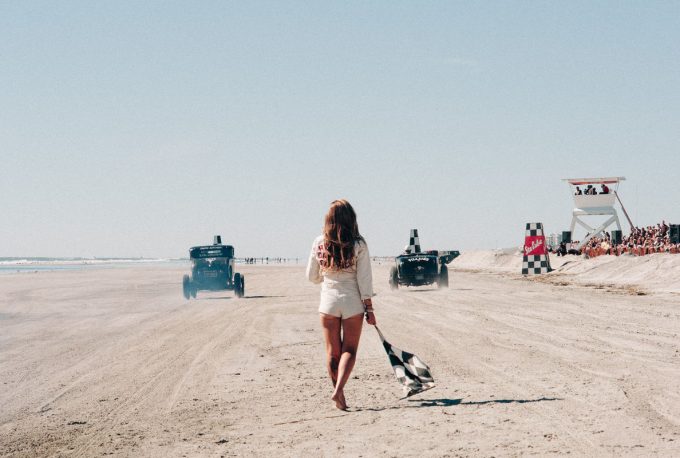 Even if the Leica M8 is getting a bit long in the teeth, the tried-and-tested Leica M viewfinder camera concept has been around for more than 50 years and is still used almost without change in the latest Leica M cameras.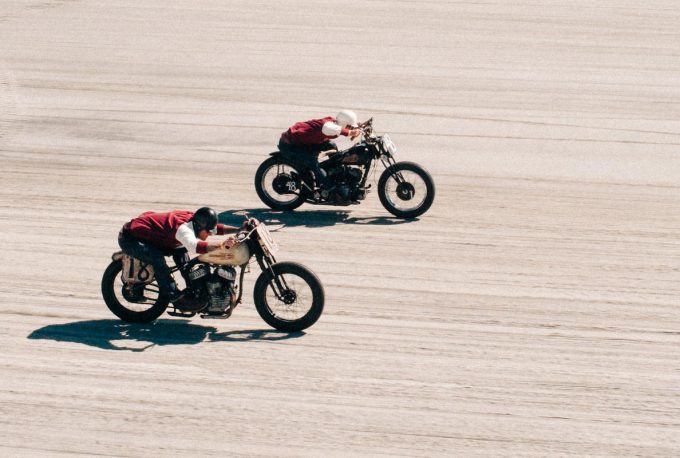 About Johannes Huwe
Interested in photography since the mid-1980s, Johannes Huwe's recent work has focused on documentary and landscape photography.
His current series "The Race of Gentlemen" documents the daredevil racing at the beach from Wildwood, New Jersey. In addition to numerous exhibitions, Huwe's work has appeared in Lifestyle and Automagazine like the Автопилот (Autopilot) magazine from Moskow.
For his documentary work, Huwe travels around the globe to remote spots including the Atacama desert in Chile, Greenland to craft a portrait of the indigenous Inuit people or a several week-long expedition to Antarctica. Huwe still prefers to use analog photography for his work.
In addition to various galleries, Huwe has a large customer base, including Burger King USA, which has used his photos in their ad campaigns.
Johannes Huwe
---
OLIVIER MORGAND
M8 for life!
Three years ago, my life changed in a way I wasn't expecting. That was the day i switched from my reflex camera to a Leica. I went directly to the M Monochrom, featuring a wonderful CCD sensor, and loved it all the way. It was a special camera, sending me back to where I started as a young student in photography. I had to think again, in b&w and b&w only. It really focused me on the essential: what made an image, what did I had to say and how would I manage to do it? The way a Leica makes you think is something worth trying.
Then, I felt the need to add color to my work and the easiest way to do this was to follow my friend Elie and get an M8. This camera is awesome, not expensive at all and delivers for the best!
"Portraiting Elie", Leica M8 and Voigtländer 35 f1.4 MC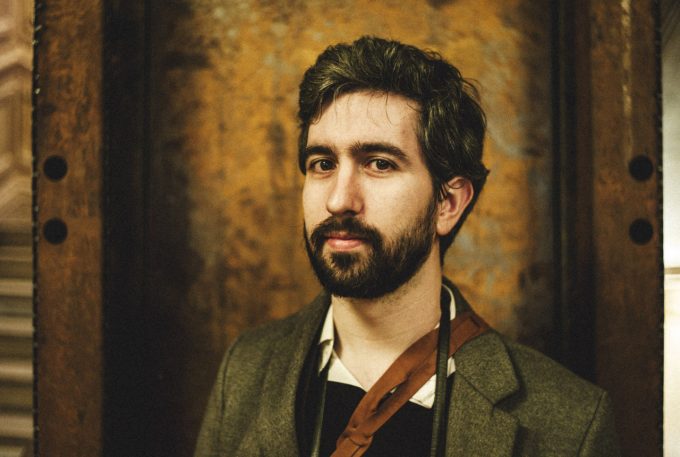 The cropped sensor adds something really particular to the images, the bokeh becomes special, the DOF and the color rendering too. I really love this CCD sensor (also featured in a FF version in the very likable M9).
"Lovers at the exhibition", Leica M8 and Voigtländer 35 f1.4 MC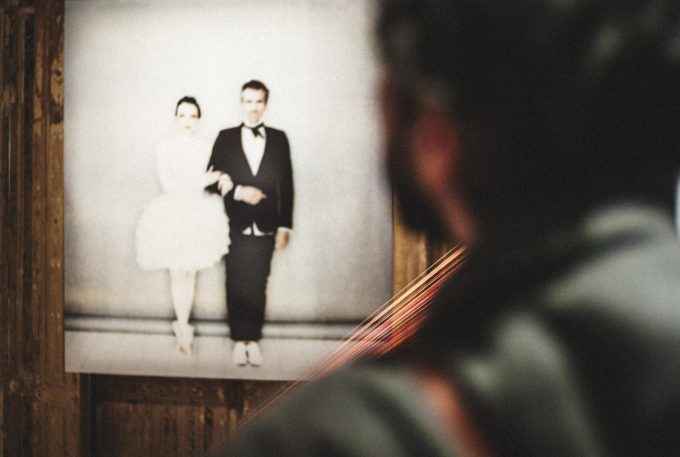 "Les puces de Clignancourt", Leica M8 and Voigtländer 35 f1.4 MC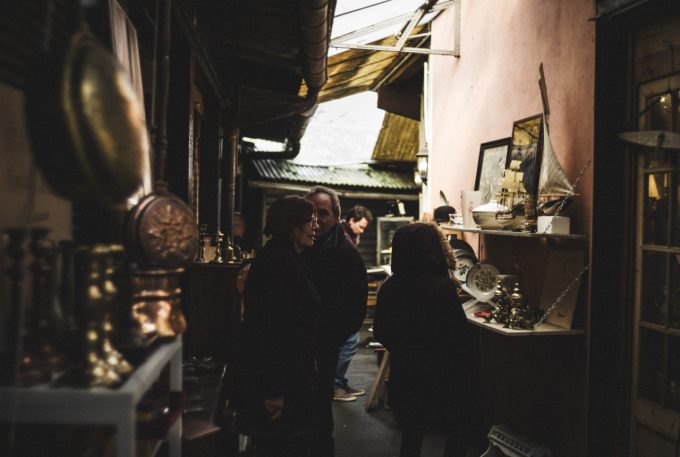 "At Rye's beach", Leica M8 and Summilux 50 f1.4 ASP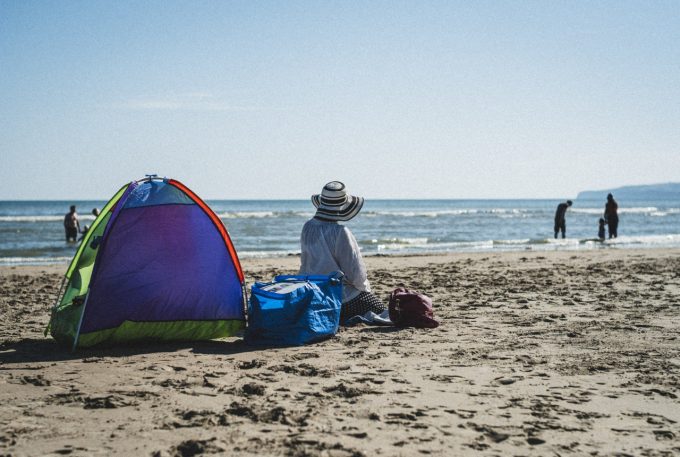 Even 10 years after its birth, this little and lovely camera is a real joy to use.
It's not fast, it's not plenty of pixels but the "pop effect" you get with Leica glass such as the Summilux 50 f1.4 ASP always astonishes me!
"Double portrait", Leica M8 and Summilux 50 f1.4 ASP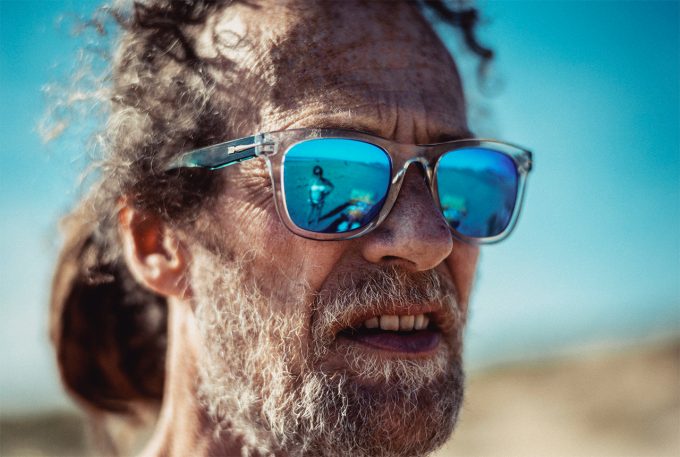 Speaking about the M8 is talking smooth details, delicate rendering and spirit of an image. If you seek a camera that could be a direct link to old (but good) analog film, the M8 is the one to have.
I recently attended an exhibition of my work in Paris ("The gaze of Orpheus"), melting and presenting colour images from the M8 and some others from Kodak Portra 160 film in 6×9 (Fuji GW690 camera). Most of them were presented in very large size (60′).
The match was perfect.
"Botany bay", Leica M8 and Summilux 50 f1.4 ASP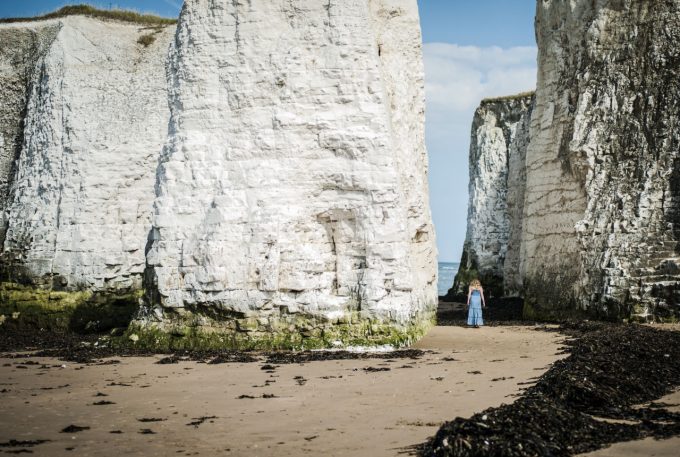 "Botany bay 2", Fuji GW690, Kodak Portra 160 and Imacon X5.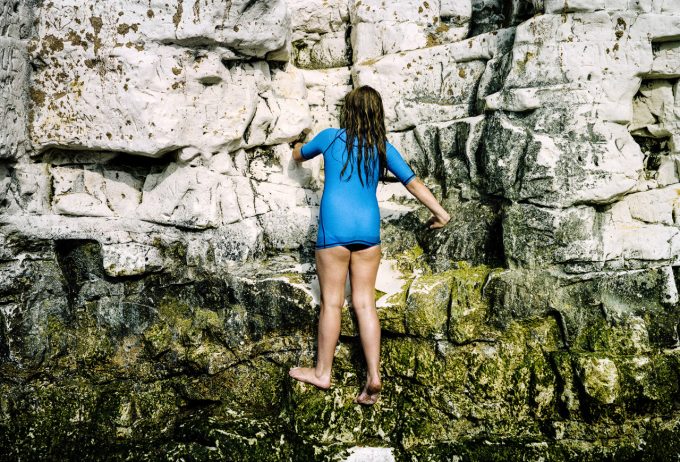 "Canterbury car park", Leica M8 and Summilux 50 f1.4 ASP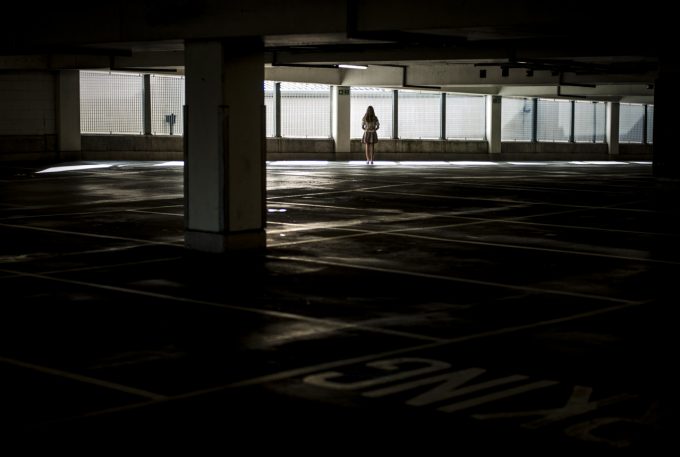 "Broadstairs", Leica M8 and Summilux 50 f1.4 ASP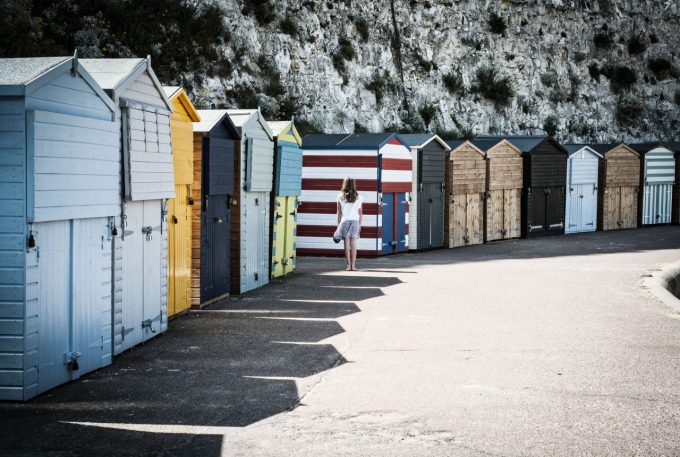 "Pietrosella", Leica M8 and Summilux 50 f1.4 ASP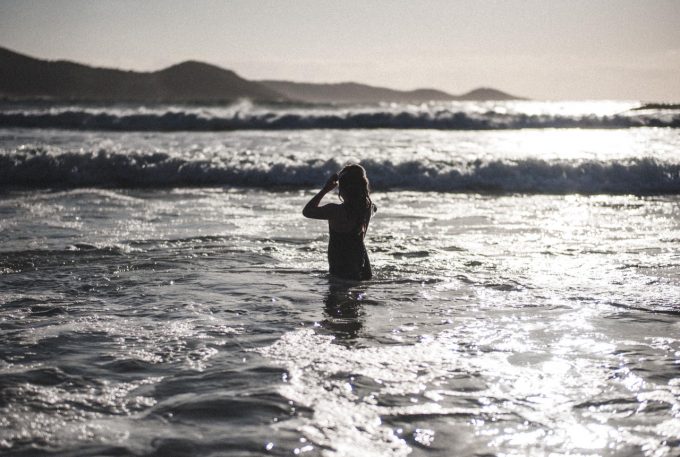 "Rye", Leica M8 and Summilux 50 f1.4 ASP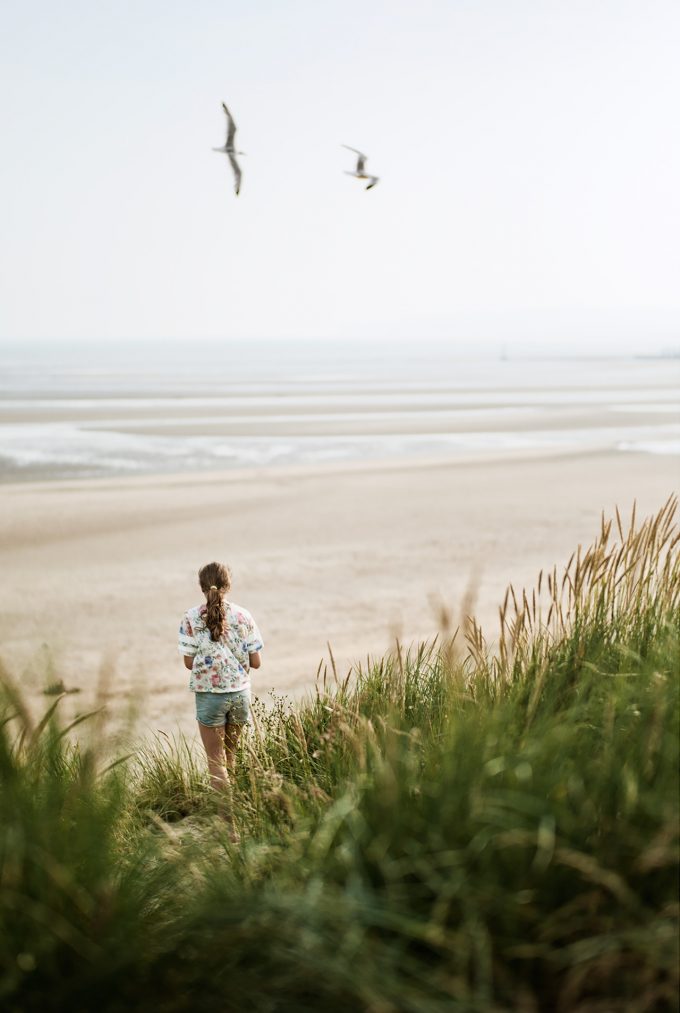 So, as much as it does for me, the M8 is a winner.
I love everything about it, even its laughable screen that can't show if you're in the right focus (!) and even the wait between two images to avoid buffer "disrupting behavior"…
An old camera that stands still right for your images and that can print large.
The M8, hate it or love it, but you can't stay in between…
Olivier Morgand
http://backinblack.format.com/
---
ELIE BESCONT
A few years ago, I decided to become a more serious photographer and to drop my point-and-shoot compact camera to get a more professional one, one that would help me to progress and to do the kind of photography I wanted to. I immediately knew I wanted a Leica M camera for its rangefinder viewfinder, its non-obtrusive look, its legendary M-mount and its overall philosophy of manual photography.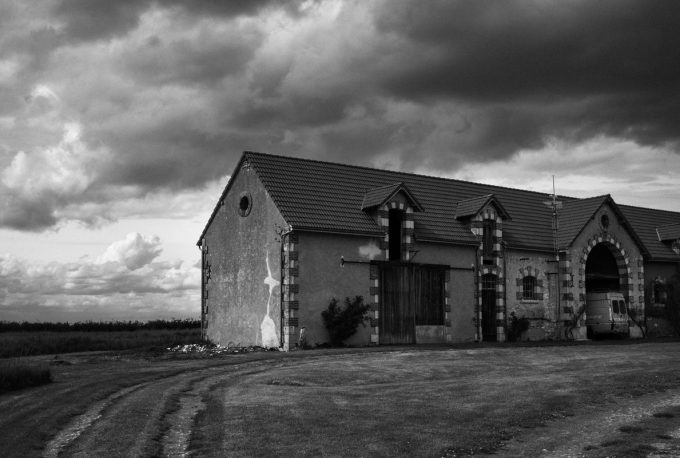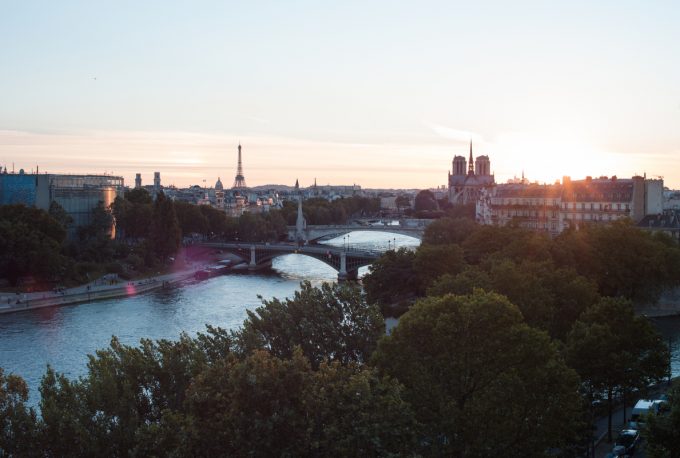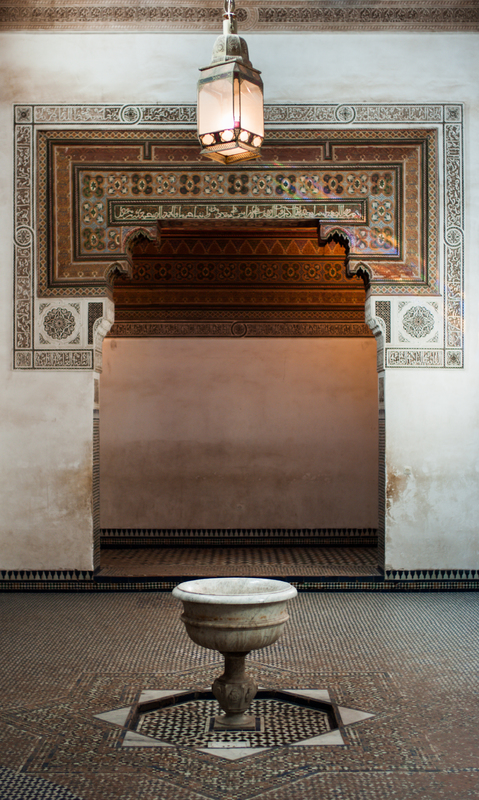 There is something special about the Leica M series that makes it quite difficult to choose one from the entire series: they are all unique. You can either choose the simpler (and more expensive) option by getting the latest one, or you can choose the one that is best for you and that's a longer process. The M3, M2, M4, M4-2, M4-P, M5, M6, M7, MP and M-A are analog cameras. The M8, M9, M9-P, ME, Monochrom, M(Typ240), M-P(Typ240), Monochrom(Typ246) and M(Typ262) are digital cameras. Its viewfinder makes the M3 perfect for 50mm photography, the M4-P has the best viewfinder for 35mm photography, the M7 has an aperture-priority mode, the Monochrom and M246 can only shoot in black and white, all digital cameras from the M8 to the Monochrom have a Kodak CCD sensor (well, except they are replacing all of them except the M8 with a new sensor FOR FREE), and all the other Leica M digital cameras have a CMOS sensor. Good luck with that, and you know nothing yet.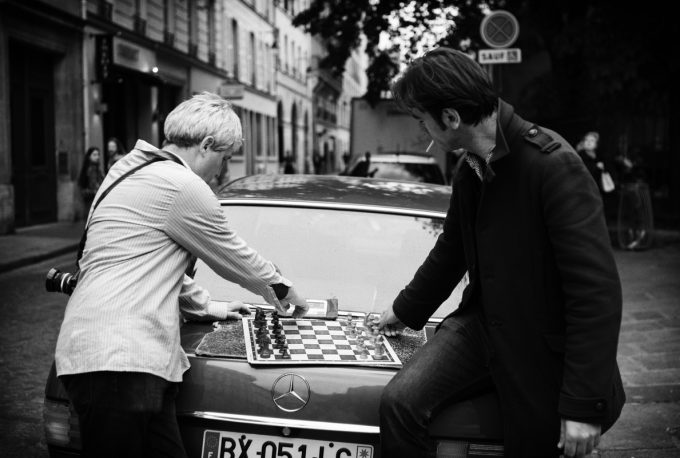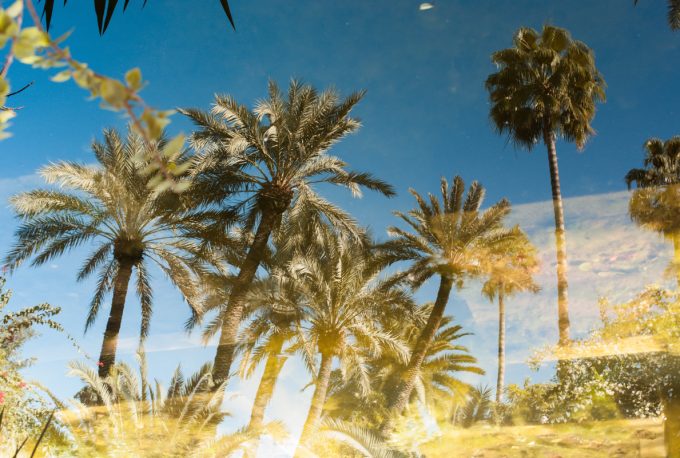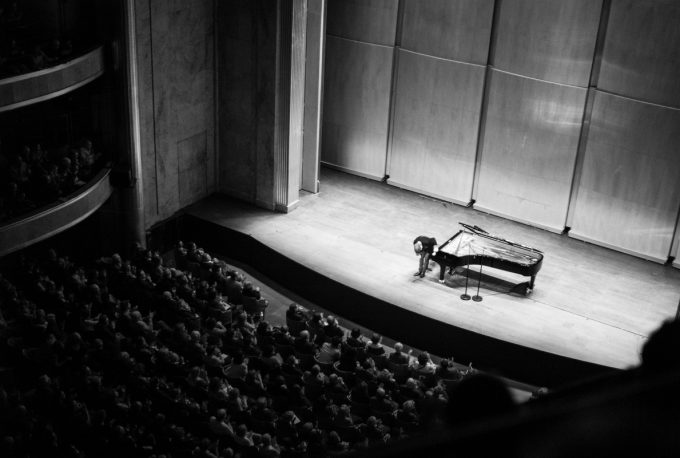 When I decided to get my first Leica M camera, I knew I wanted a digital one. I read a lot about all of them but what helped me the most was looking at images taken with these cameras on the internet. And I really liked both color and black and white pictures shot with the M8, plus it was less expensive than the others. So, I made my choice and bought a third hand Leica M8 that I still have today. I spent a whole month shooting intensively with the Monochrom last year and I have the M-P(Typ240) with me for a few days as I'm writing this down, and the Leica M8 is still my favorite one. Actually, it's one of my favorite cameras ever.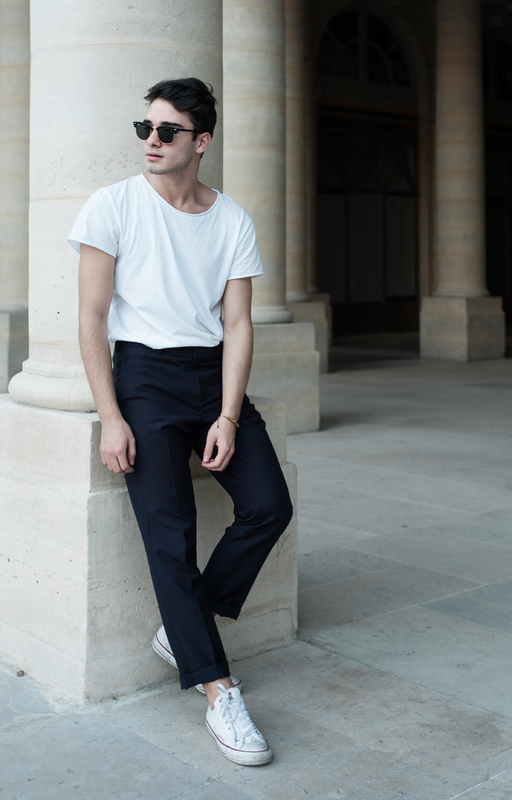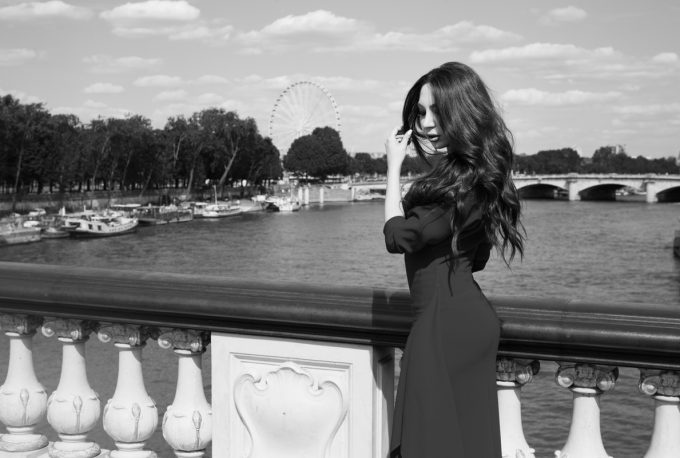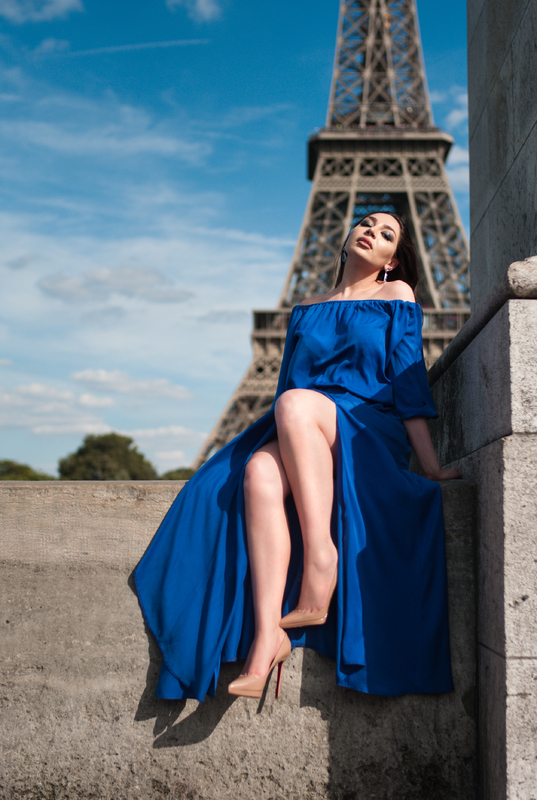 Let's break it down: unlike all other M cameras, the Leica M8 is not full frame, and it is not APS-C neither. With its 18 x 27mm sensor, it stands somewhere in between. It means that if you are a 50mm shooter, putting a smaller 35mm lens on an M8 will allow you to shoot in 50mm but with a more compact kit. This, plus its low price and its light DNG files makes the M8 perfect for travel. Also, on the M8, 50mm lenses offer a nice focal length for portraits (66,5mm), and interesting or exotic 50mm lenses (Summar, Noctilux, Canon f/0,95) are hard to find in 75mm.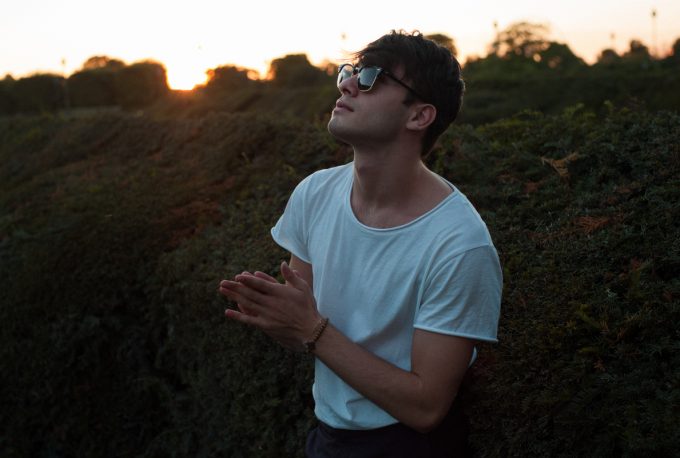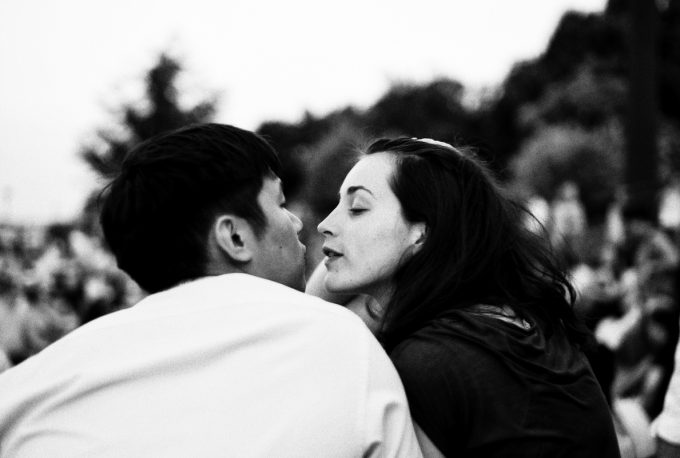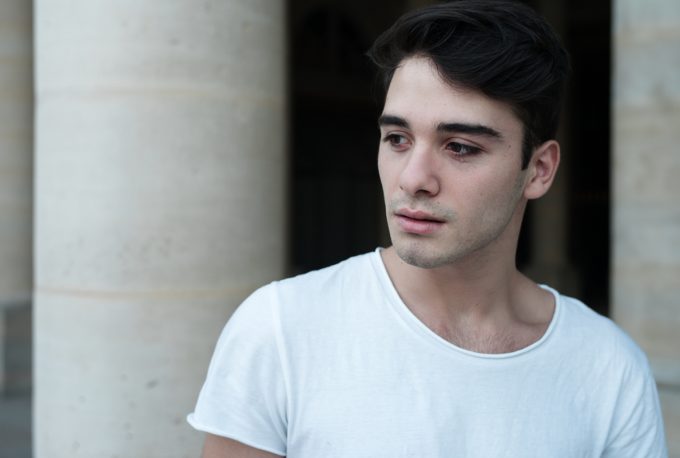 The M8 was a great camera back when it was introduced ten years ago, it is still a great camera today. I use it without the recommended IR-cut filter because I like surprises, but I wouldn't recommend it unless you have the required skills to correct your files during post-processing. However, the Leica M8 is lots of fun to work and play with, and unlike all these mirrorless cameras out there, it has the right viewfinder.
I like the philosophy of M cameras, I like its simplicity, and whenever I put the viewfinder of a Leica M camera to my eye, I feel right at home. Comfortable, and confident. To me, there is no other alternative to a Leica M than another Leica M, and I am glad to be part of the amazing gallery Leica put up to celebrate 10 years of digital M photography.
https://fr.leica-camera.com/Photographie/Leica-M/10-years-of-digital-M-cameras/10-years-of-digital-M-cameras/Gallery
Ten years after its announcement at Photokina 2006 and all the fuss it generated back then, the M8 is still there. Some will even tell you it has become a classic. Give it a try.
Elie Bescont