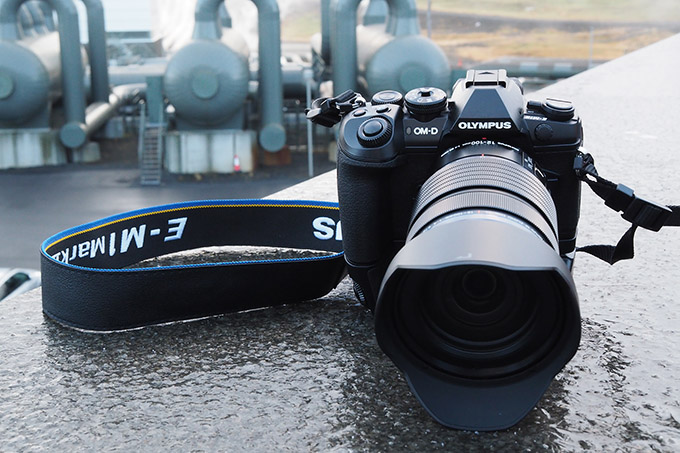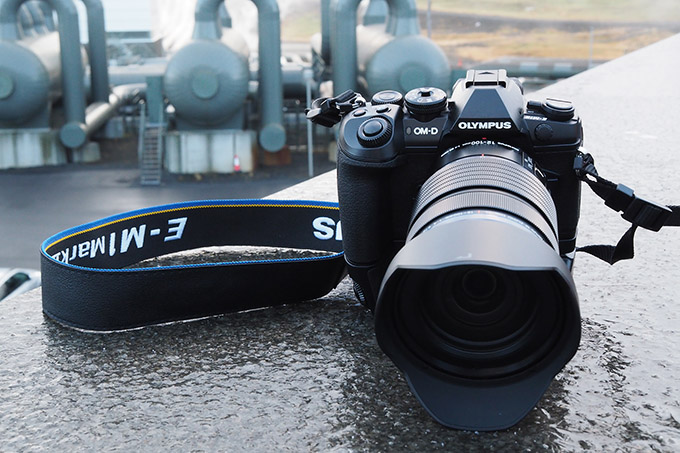 Ramblings at 1:30 AM. Micro 4/3 and the new Olympus EM1 MKII
I have used many cameras in my days, from the time I was a kid to my teen years and into my adult life. I have used the very 1st digital cameras, many film cameras, the most expensive digital cameras, medium format cameras and the latest tech comes through my hands on a regular basis. I have written on these pages for eight years now, my thoughts and experiences with these cameras and this blog is known worldwide and has had over 134 Million views total to date. Way beyond what I ever imagined when I started it, so thanks to all who visit here, truly.
I love what I do, and it shows when I review a camera that excites me, a camera that motivates me to use it and a camera that is truly fantastic.
Many of you know how it works here. I review the cameras I truly love and skip over the ones that do not do anything for me. Been like that since the inception of this site, and will never change. While I could make a ton of money and boost traffic by writing and reviewing ALL cameras and pushing Fuji or whatever, I do not base my reviews on how much money it can bring in (probably not wise of me as a business man) but base them on heart, soul and exactly how I feel about a camera (or anything I review for that matter).
Over the years, as I said, I have used them all and what I write on these pages are my 100% honest, truthful feelings when I do the review. It is my passion after all. Of course, time moves on, and years later I will not feel the same about a camera as I did when it launched..as tech improves, and cameras get better and better. Imagine reading a review of an old old Nikon D100 and then a D500. The D500 will be miles ahead of the old aging D100 and while the 100 was good for its time, today it..well..sucks. 😉
Today we have all kinds of options when it comes to digital cameras. Phone cameras,  1″ sensors, Micro 4/3, APS-C , APS-H, Full Frame and beyond. They are all good today though as camera tech has matured to the point where it is tough to buy a bad camera. But there are some out there that are extraordinary when they are launched, for their time. Cameras like the Leica M9, the Fuji X100, the Sony A7RII, Sony RX1, Leica SL, Leica Q, Olympus E-M1, Nikon D700 and others were all amazing at the time they were launched, and some still are. They all offered the photographer something different and yes, choice is good, as it is always a personal thing.
APS-C and Full Frame have remained pretty steady for the last couple of years, improving with each update as new tech is developed. (Though the new Sony 6500 is an absolute speed demon and truly an advanced APS-C camera). Micro 4/3 has not had a truly "pro" built camera since the E-M1 years ago. But….
…Today Micro 4/3 is delivering some serious goods from bodies to lenses, and here at the end of 2016 it better than ever, not only with the E-M1 MKII but the new lenses, from Panasonic and Olympus both. But man, I have to gush on here a bit as these new Olympus lenses are something else. I expected the new 12-100 f/4 to be "meh" but it impressed me with its incredible detail retrieval, its color performance and contrast as well as across the frame performance. It can focus so close, to 1cm. It offers the same quality from 12-100, wide open to stopped down. It's a cracking lens that delivers the goods in every way. It even ups the ante on the IS and merges with the 5 AXIS IS in the camera body to create the best IS ever. Some here testing the camera were able to do a 2 second shot handheld. That is incredible.
Primes? The new 25 1.2 is a marvel. If you read Neil Buchan Grants post here a while back on this lens, you would realize he LOVED IT. Here is a quote from Neil's write up:
"It's so good, I'm selling my Leica SL and all of my Leica lenses the second I can get one of these 25mm's to keep! Of course, its bokeh is not quite as diffuse as the 50mm Summilux on a full frame sensor, you can't change the laws of physics. I know this lens is optically the equivalent of a 50mm f2.4 lens on a full frame sensor. But I can tell you now, from my perspective the results are just as beautiful and expressive and they ooze quality in the same way the 50mm summilux does. When you further combine the fact that this is an autofocus lens which makes use of the Olympus eye recognition system and their in-body stabilisation system, you have a lens that is so much more useable, quick and accurate"
Now many would read that and think "Yea right" or "He is just trying to sell lenses"..but I assure you that what Neil says is spot on. After using this lens myself, well..I can say that it has a magical quality that when exploited can create jaw dropping gorgeous images with some of the best Bokeh and gentle subject separation I have seen. It is nothing like the older 45 1.8 or 75 1.8 when it comes to the way the lens draws, it is something special when you get it right. In fact,  it reminds me VERY much of a Leica lens, and there is enough shallow DOF one could want, and the DOF seems more shallow wide open than what I get from a Leica 50 2.4 Summarit, and I actually prefer the IQ from the Oly lens as well. This is a special lens, and it is a big deal for Micro 4/3 users.  A normal 50mm equivalent with some of the best Bokeh I have ever seen. Also, the lens is not huge like some have said. It is not heavy. It is f/1.2 though, and will be larger than a 25 1.8 but you will also get the extra speed, and IQ. One way I can describe it is that when shooting the 25 1.8 the files look more digital and sterile when side by side with the f/1.2. When using the new 25 1.2 they look ethereal at times, magical at others and the 3D separation is amazing. This is a MUST OWN lens for any M 4/3 user who loves fast primes and shallow DOF.
The fact is, Micro 4/3 is killing it with the new Olympus (and even the latest Panasonic GX85 and GX8 are fantastic). But the E-M1 MKII is the next level for M4/3, and when reviews hit soon I suspect the huge majority will be singing its praises.
As for me, I just reviewed the images I shot with this new camera and the new lenses over the past few days here in Iceland. Even viewing on my old Macbook Pro, I am seeing images that I am so happy with and while this system is better than I am, what I am seeing are images better than ANY M 4/3 review I have ever done when it comes to quality.  Even low light is improved, and low light AF is so much better than before. Speed and response is fantastic and the build and feel is pro all the way. No cheap feel here, at all, anywhere. This camera could shoot sports, action, wildlife, portraits, weddings or whatever you want and it would deliver the goods.
While it is not perfect (A Leica SL EVF would have made it very close), it is probably the most advanced camera I have ever used or tested. In fact, I know it is. Again, I have used them all so when I say this I mean it. I even did some ISO tests and was very surprised to see a 12,800 ISO shot, with Noise Reduction off..looking crisp, mostly clean, and with no color fading. Usable for sure.
When I step back and look at the system today, I am seeing a system that is as solid as any out there. With the new lenses from Olympus AND Panasonic bringing IQ to the next level for this system to the new EM1 MKII body, I am excited for the future of the format. While some will never get into M 4/3 because they have a "bigger is better" frame of mind, I feel many more will be jumping in with these new releases once the review floodgates open. Many journalists here are thinking of ways to save up to buy one, and me, I will buy one 100% without question because I have seen it, used it and know what it can do.
With that said, do not expect the quality of a Medium Format camera but expect fantastic quality in images with AMAZING quality and features everywhere else (weather proof build, usability, speed, reaction time, and all the features this camera has), that tops mostly all other cameras I have used.
So my friends, believe it when I say that Micro 4/3 has come a long way since the early days and yes, it is here to stay. I love the fact that today we have so many choices, and while for some it may be hard to decide, we can not say that we are not free to express our creativity as we have a myriad of tools to choose from to do just that. Wether that is with medium format, or a Leica Noctilux and M or an iPhone 7, today is a great time to be a photographer, hobbyist or enthusiast.
I have said many times, Olympus, Sony and Fuji are leading the way with tech and advancements in mirrorless technology, and IMO more so than Nikon and Canon who deliver much of the same old same old (though the Nikon D500 is a heck of a camera).
While Micro 4/3 can not deliver the all out Dynamic Range and high ISO of something like a Sony A7S or A7RII, it is getting close and of all the shots I took while here, DR was NEVER an issue. While Micro 4/3 can not deliver shallow DOF like a full frame sensor can, it is getting a little closer with lenses like the 25 f/1.2 and Nocticron and delivers plenty for most.
IQ is not the be all end all though of a camera, as the new E-M1II offers so much..so much that others do not. But to read all about it, check back on 11/2 for my 1st part report which will contain 60+ images and many many words from my heart direct to you. When something comes along that is truly great, it excites and motivates me and the new EM1 MKII has done just that. Hell, it motivated me enough to sit and write this at 1:30 AM while in my Hotel room in Iceland. 😉
Oh, BTW, the image at the top is of the EM1 II with the extra grip, which I would not buy or want (but some love these grips). Without the grip the camera is smaller than any DSLR, and take away the lens hood from the new lenses and the system is still very compact, especially for what it delivers and offers the photographer who chooses to use it.
Enjoy your weekend everyone!
Steve