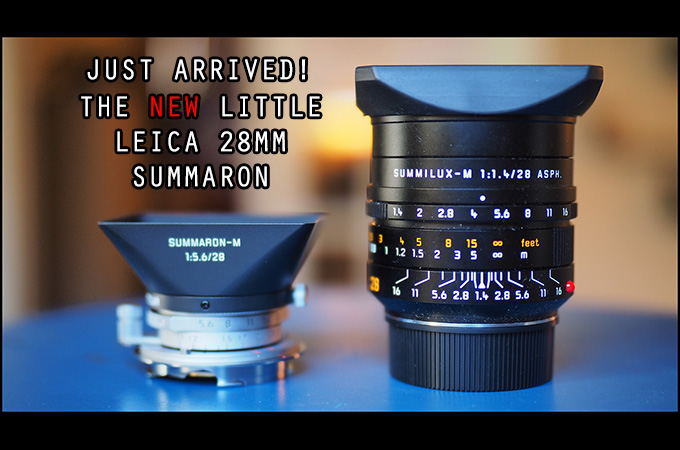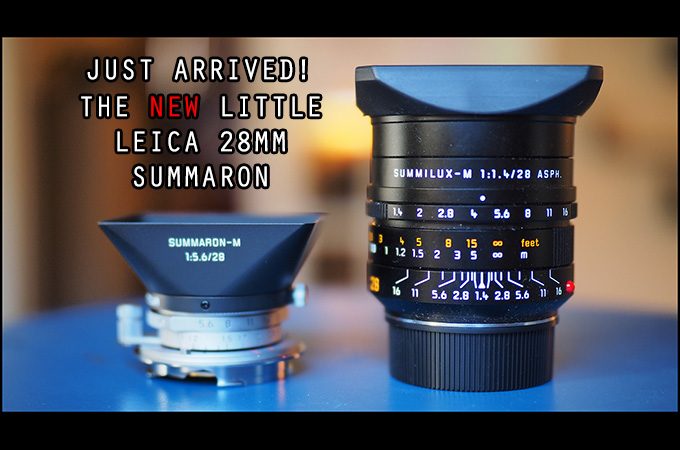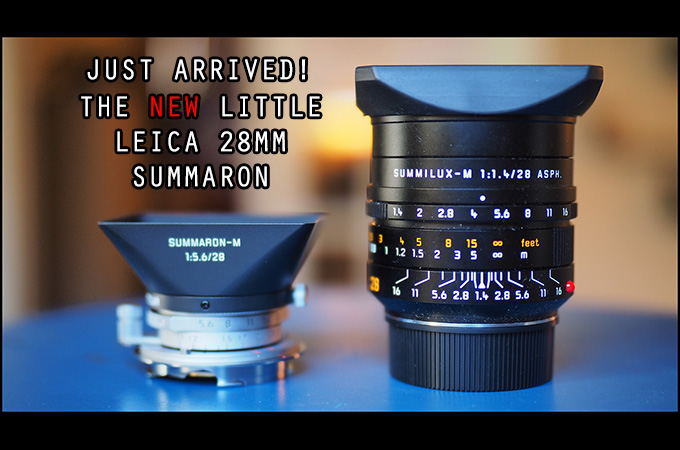 Just arrived! The Leica 28 Summaron Lens. A classic brought back to life.
Look what just arrived! The new Leica 28 Summaron Lens. While Leica sent this over as a review unit, they sent a brand new production lens in box and all, so we get to see how it is packaged, presented and delivered to those who order one. Before I write any further, you can read the details on this lens on the Leica Blog HERE.  It is the smallest Leica lens in production, and being a semi wide angle 28mm and with an aperture of f/5.6, it is perfect for street shooters who like to zone focus.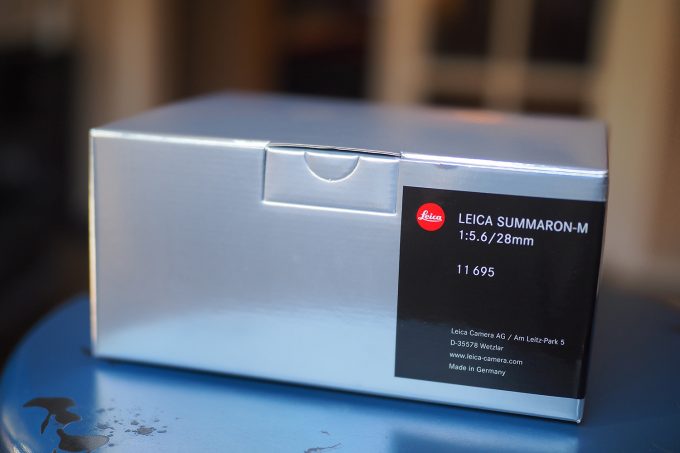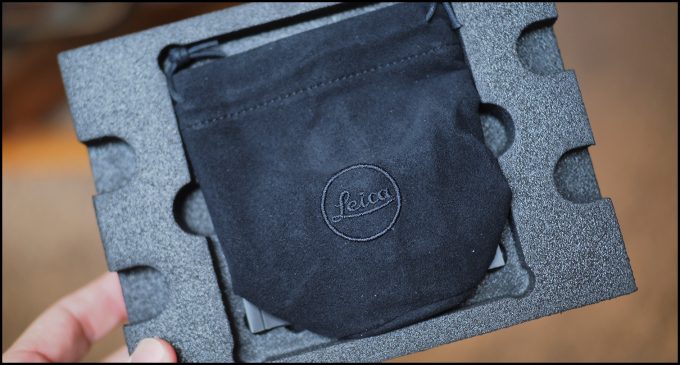 This Leica 28 Summaron is not a new lens, but actually it is. Don't be confused though. This lens was originally produced between 1955-1963 and believe me when I say that this lens has many who love and own the original. But with this new lens, it is basically Leica bringing back a classic into production, and it will, according to Leica, give us the same qualities as the classic version while not being an exact copy of the original. Yep, this is a SLIGHTLY new design MECHANICALLY  but using the same optical formula as the original. So we get the same rendering and IQ.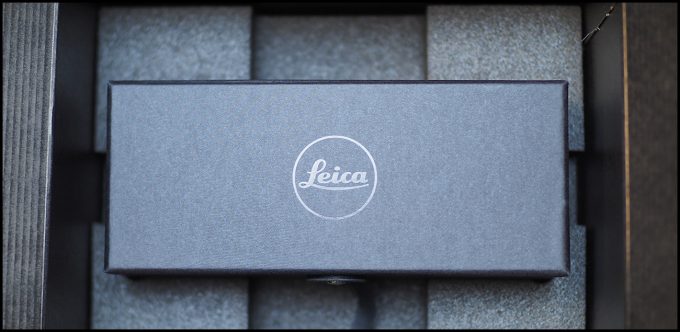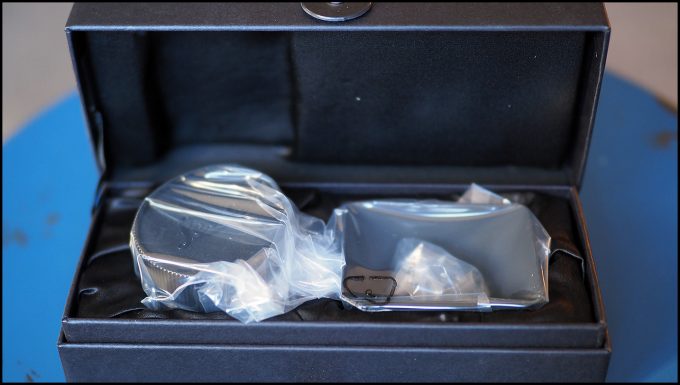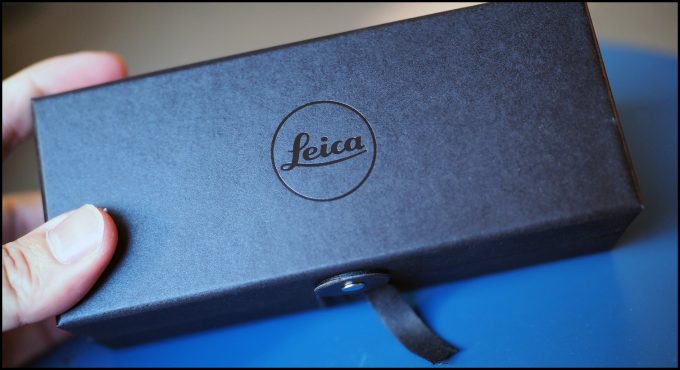 I have tried the original a long while ago but do not remember details as I personally am not usually drawn to f/5.6 primes. But I have to admit, that when I took out the lens and attached it to my M-D, it was charming. So small, so compact, such a perfect jewel like build quality. I have tested almost every Leica lens in current production and a chunk of classics as well, but there is always that smile that pops on my face as I open up a new piece of Leica gear for the 1st time.
This lens is TINY with a jewel like build.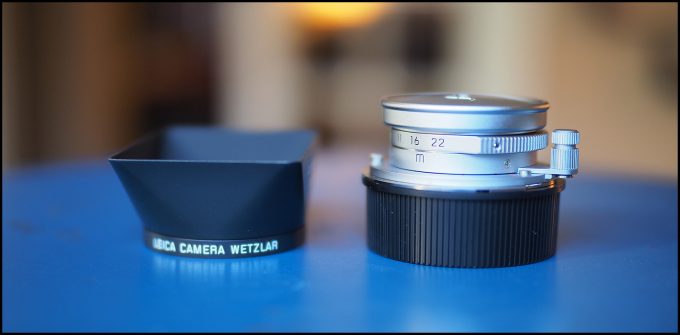 –
On the MD. The hood is larger than the lens! But so nice in feel.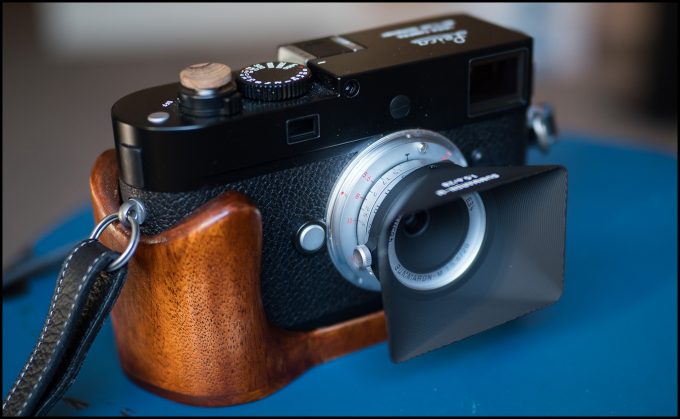 –
Next to the Leica 28 Summilux f/1.4. Much larger than the f/5.6 Summaron.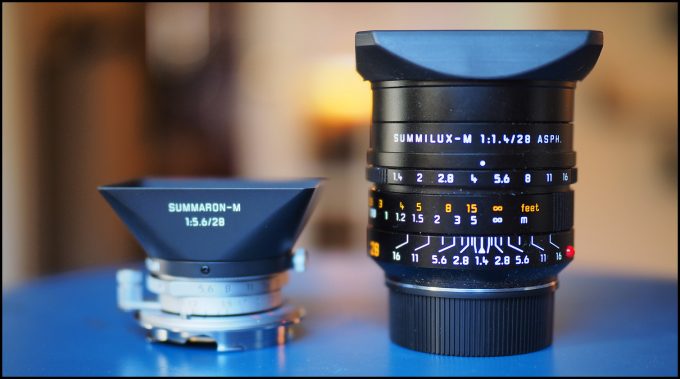 Features of  the 28 Summaron (From LeicaStoreMiami.Com)
Optical design similar to the original Summaron 28mm f/5.6 lens

Most compact M-Lens, with an overall length of about 3/4" (less than 2cm) is unobtrusive and ideal for street photography

Provides unmistakable imaging signature which otherwise cannot be reproduced by digital means

Through its combination of large depth of field, natural contrast, excellent rendition of details, and visible vignetting, the Summaron-M gives images a unique character, reminiscent of analog photography

Combination of a clearly laid out depth of field scale and long focus throw allows precise and easy zone focusing

Depth of field scale is colored in red

Assembled by hand from top quality materials and finished in Silver Chrome

Made in Germany and delivery scope includes metal lens hood and cap.

The design and manufacturing process of the metal lens hood has been recreated to match the original Summaron lens . It is first machined from solid brass and then given its ultimate form by a turning and bending process.
I literally just received this moments ago, and only took ONE image with it. A snapshot throwaway but you know when you get a new lens, and you just HAVE to take a shot? Even if you are just sitting around the house? Lol, thats what I did. BUT I will be reviewing this lens in full, soon. On the MD and SL. 
My one and only shot so far with this lens, on the MD. A snapshot throwaway but I had to snap at least ONE!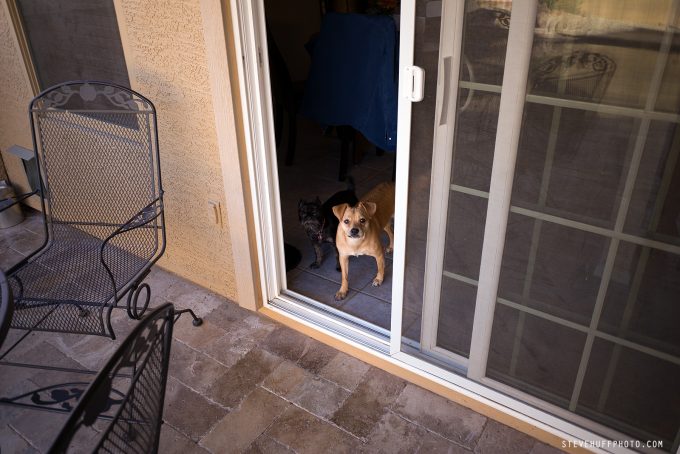 If you are interested in this lens, it comes in at a healthy $2495 and can be pre ordered from the highly recommended Leica dealers below! REVIEW SOON AS I CAN!
Ken Hansen – Email him at khpny19@aol.com