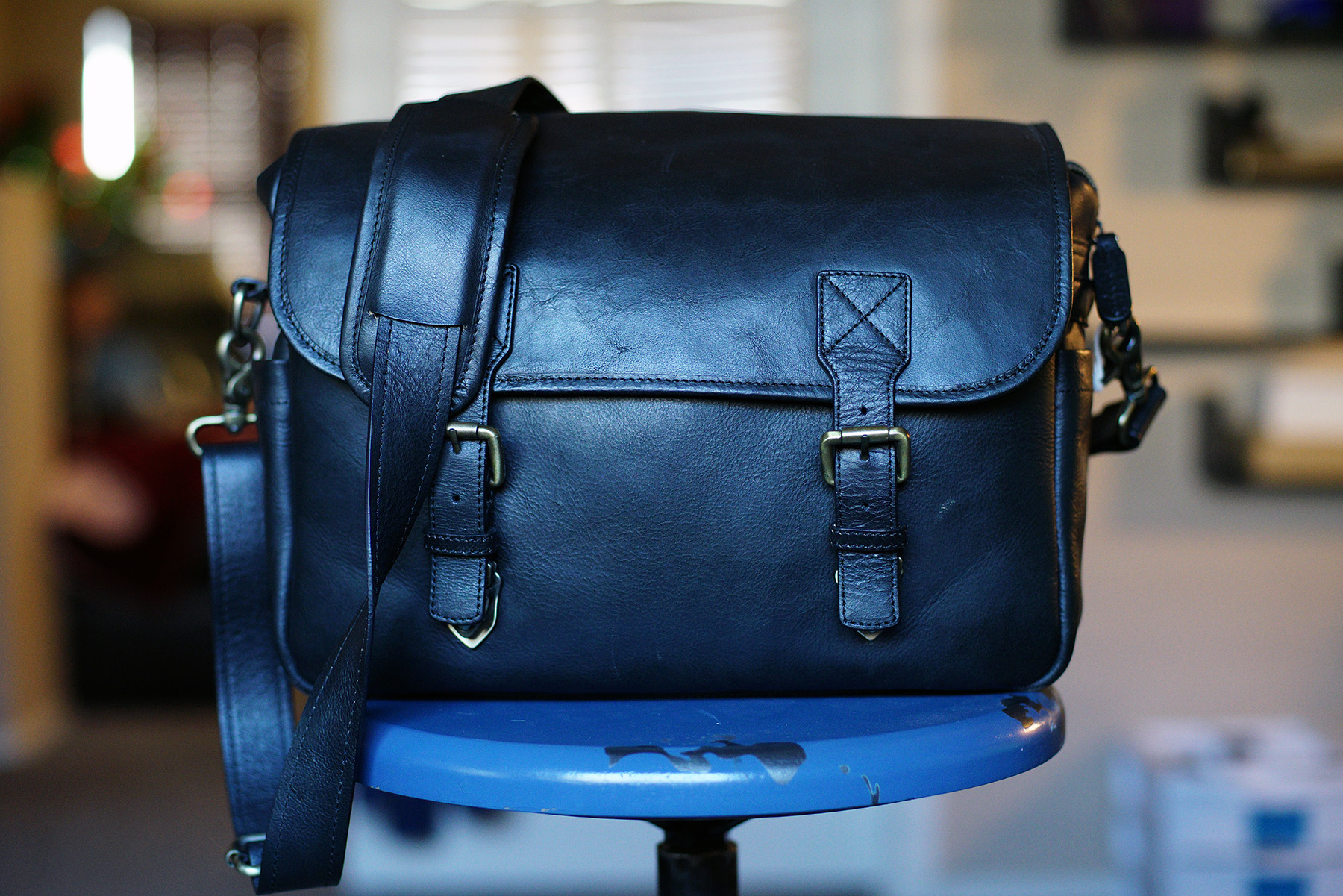 The Blackforest Bags RIMO 1 Camera Bag (Video)
Video review below! This bag actually comes in at under $200 US when ordered at blackforestbags.com if I did the conversion correctly! For that kind of money this is a steal of a deal!
Hey all! Happy Friday!!! Today I want to share with you a new video I just loaded up to youtube showing the new
Blackforestbags.com
RIMO 1 bag. This is an all leather hand made bag that screams luxury and it is of the larger size, so it can be used for DSLR's, it can be used for storing your laptop, iPad, headphones, cameras, lenses, batteries, chargers or whatever! I have been lugging it around for 2-3 months now pitting it through it's paces and beating the hell out of it with rain, sleet, snow, water and the elements. It has flown with me 6 times now and at the end of it all, I wiped it down and it looks as good as new.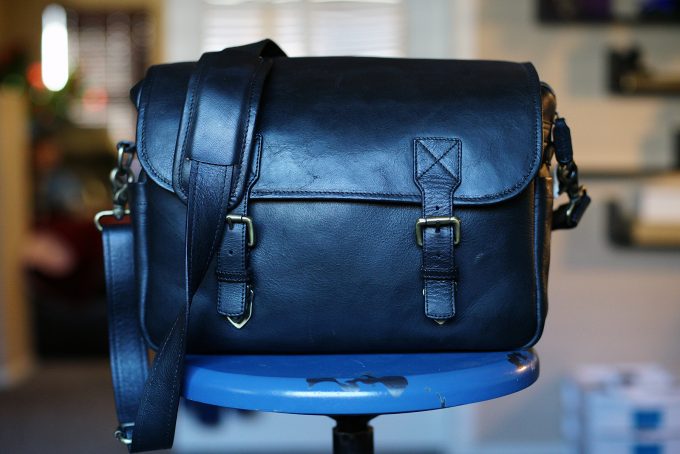 This bag is in the same style as many high end bags we see but it is an all leather style, and while many would thing that would make it heavy and cumbersome, it is rather light when empty and feels very comfy on the shoulder. When I traveled to Iceland with it I packed it with headphones, a towel, my camera, two lenses, charger, batteries, SD cards, cables, my phone, sunglasses and case, some snacks, a journal and more. It was loaded and heavy but it never hiccuped. Not one stitch came loose even when overloaded. I now use this as my sole travel camera bag when I need to pack to the extreme.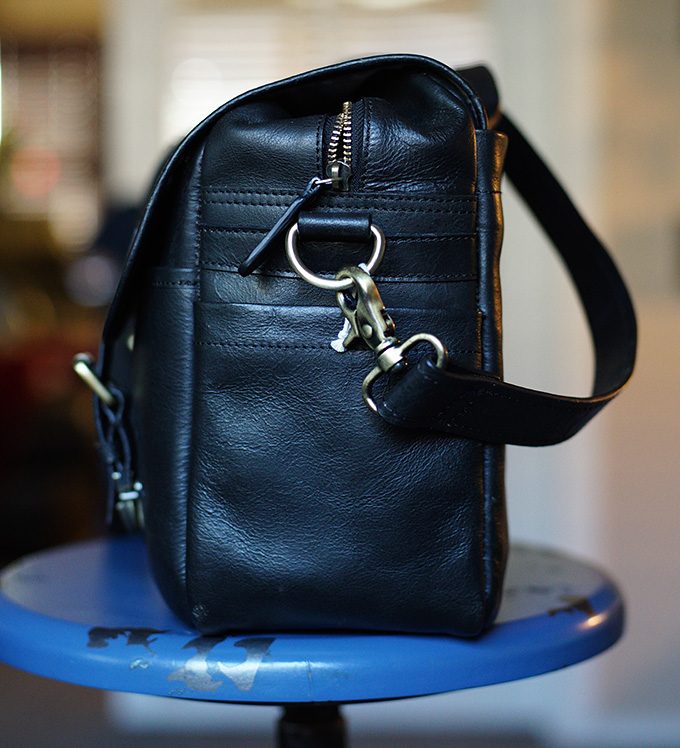 There are pockets inside and on the sides and all that I found missing was a strap on the back to hook to my luggage when strolling through the airport. The bag comes in three colors which can be seen at BLACKFORESTBAGS.COM and the price comes in at under $200 US dollars when converted, which is CHEAP considering most bags of this quality come in over $500. 
My bag was shipped to me and received in about a week or so and I have been using it for months now. I wanted to make sure nothing fell apart, and so far so good.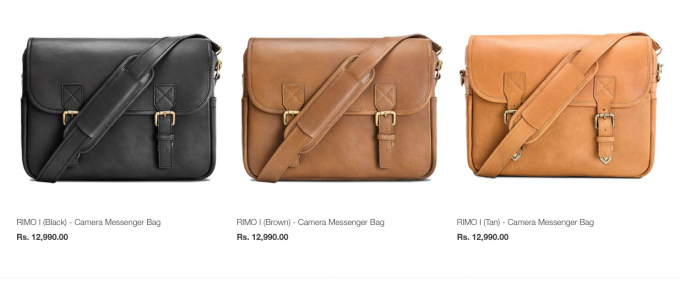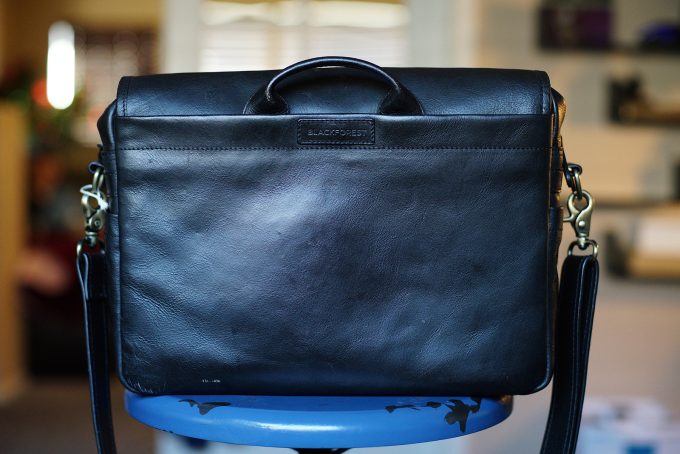 This is a high quality bag, and it has earned a place in my daily bag set with my beloved Wotancraft bags, the Ryker and Raven. Highly recommended for those who like a quality, stylish hand made quality bag that is on the larger end of the spectrum. In the video above I compare sizes to my two Wotancraft bags as well so I now have my small, medium and large bags.
Enjoy!