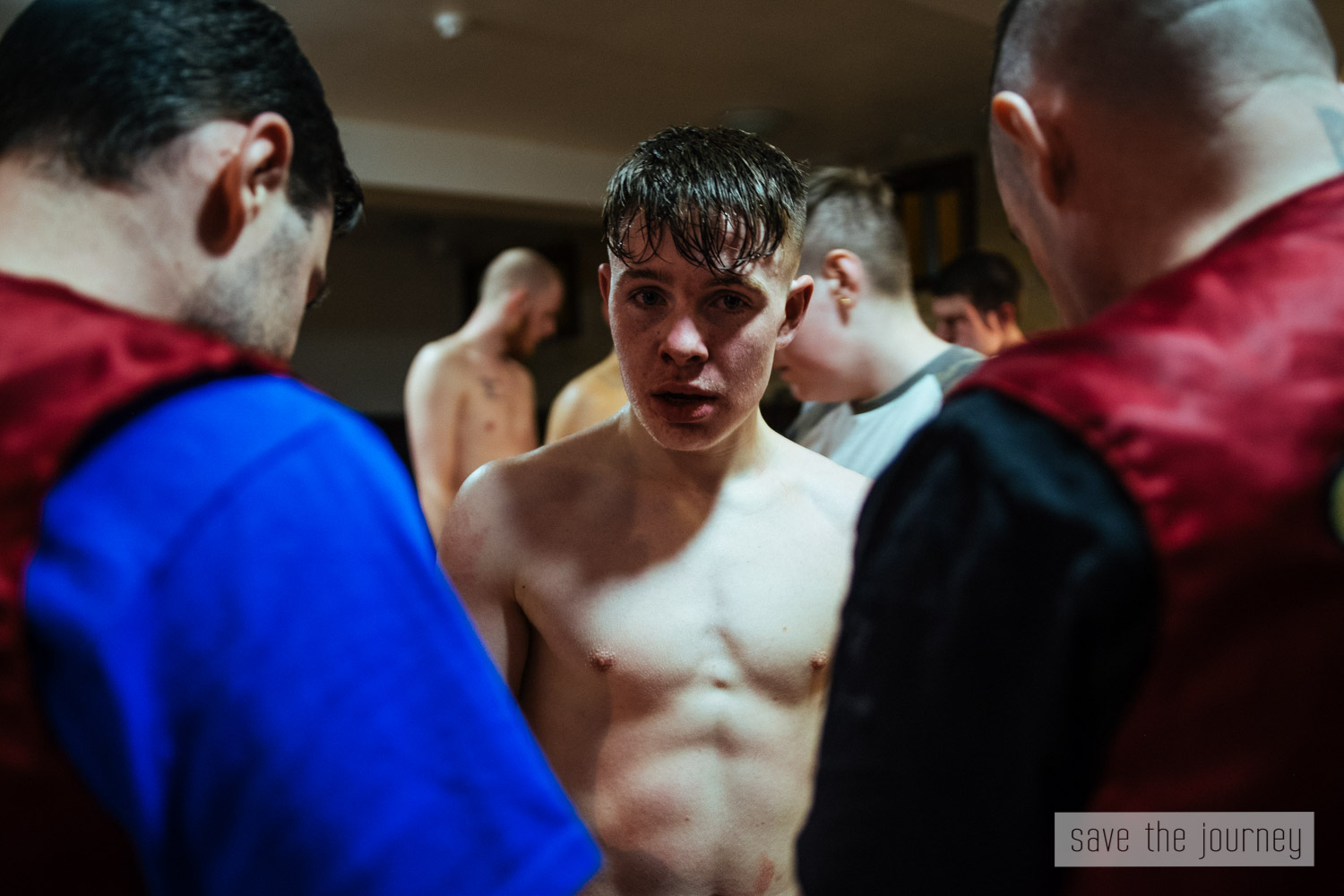 Cage Fighting with a Fuji X-E2 and Samyang 21 f/1.4
by Jannik Pietzsch
Dear Steve,
I had the chance to accompany a local Muay Thai club, called the Siam Warriors, to their cage fight event. It was predominantly a competition between the Siam Warriors, which are based in Cork, and other Muay Thai clubs from neighbouring counties. Having never been to any form of fighting event, be it boxing or cage fighting, it was an atmosphere that I at first struggled to feel at ease in. The first sight of the ambulances parked at the back entrance of the venue hit me with a heavy confirmation that this is an evening where people are going to be hurt and injured in the spotlights. Living in such a safe 21st century, these moments always remind me how civilized we have become, yet pondering if that is a good thing.
For the first two fights, I didn't photograph much, but just took it all in and tried to get accustomed to this testosterone laden venue which hung thick in the air. It wasn't an aggressive or dangerous atmosphere but the strong scent of manliness was not to be missed.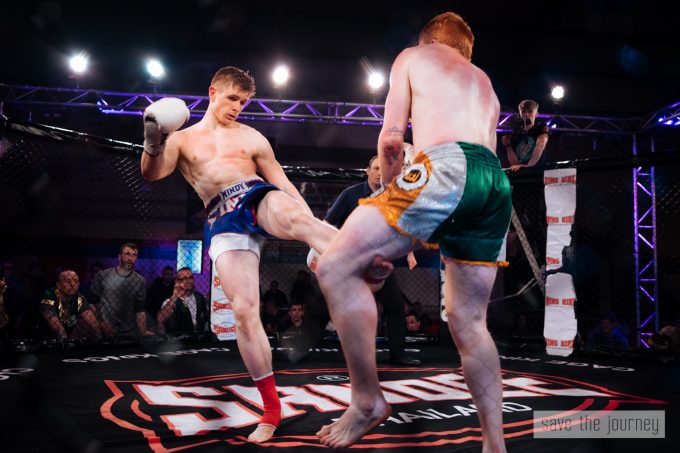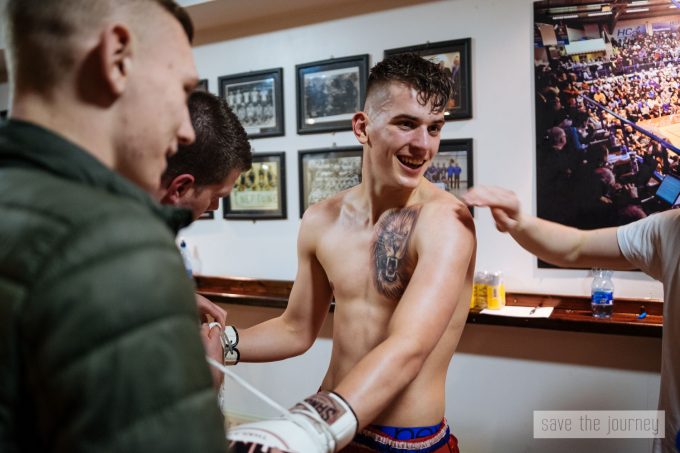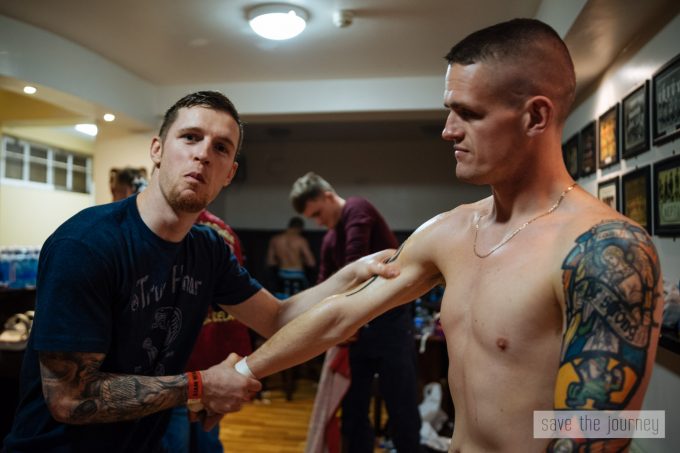 Having a photography/press pass is one of the greatest privileges one can hope for at such an event, so I pushed my luck and made my way to the backstage locker rooms. Being stopped by security twice on the way, I simply waved my camera and shouting over the wall of noise, I re-affirmed that I am one of the photographers of the evening. And just like that, I was backstage. While all the other photographers were there to photograph the fights itself, I was more interested in getting to know the fighters, taking photos of their preparation for their impending fight and being there with them through the highs and lows of the evening. I picked out certain fighters, and would accompany some of them to their fights.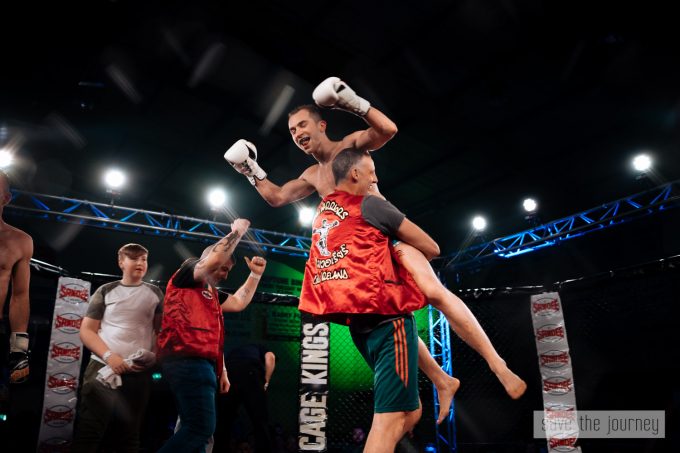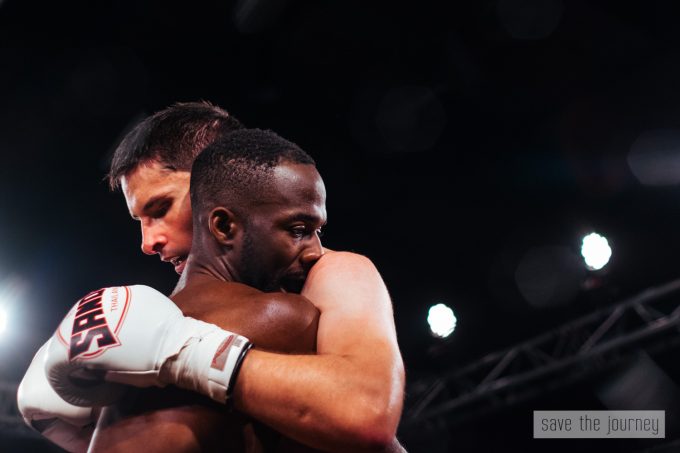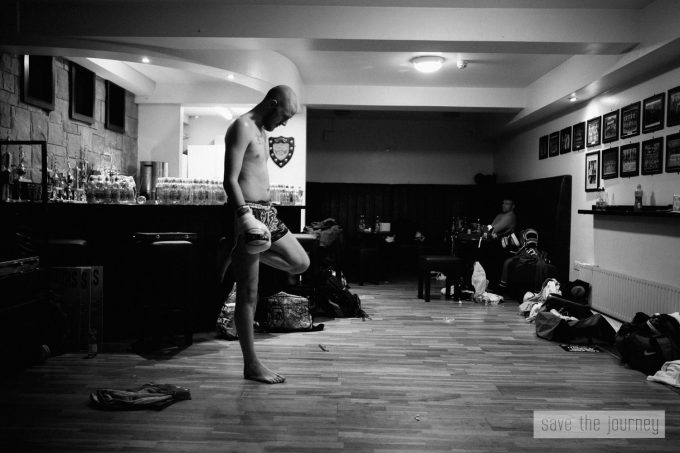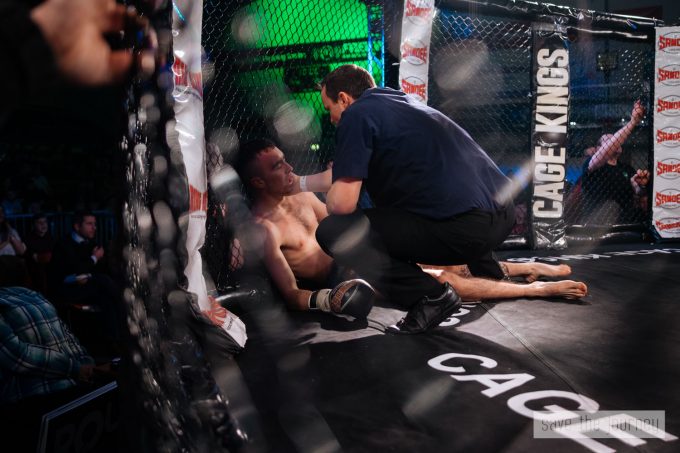 The fighters were all very polite, surprisingly relaxed around me and eventhough I stuck with them the whole evening, taking photo after photo, not once was I told to back off or leave them alone. Although I was always sure to give them space and respect them, I would totally have understood if one of them had lashed out at me in a flurry of nerves or a wave of disappointment and frustration of having lost a fight. That was the most difficult part of the whole evening, seeing on of "my" fighters lose. I came to the event knowing no-one, and as I started forming these very intimate friendships with them in the locker room, it was heartbreaking to then see them in the cage getting wobbled, watching in despair as their arms fell lower and lower, visibly becoming heavier, and eventhough they fought with all of their heart and determination it just wasn't enough. I was with them as they limped back to the locker rooms to be assessed by the medics. It just couldn't be any lower of a moment. You can see the fighter's world crumble and the frustration is deafening in the room. One particular fighter had the misfortune of losing a fight in the first 20 seconds or so of the first round by a kick to the head. As it was a TKO he is not allowed to fight for the next few weeks for medical and safety reasons. Unfortunately, he would miss his upcoming fight that he was scheduled to partake in, in two weeks. Just an unfortunately terrible evening for him, which should have gone much better for him, though these things just happen in cage fights.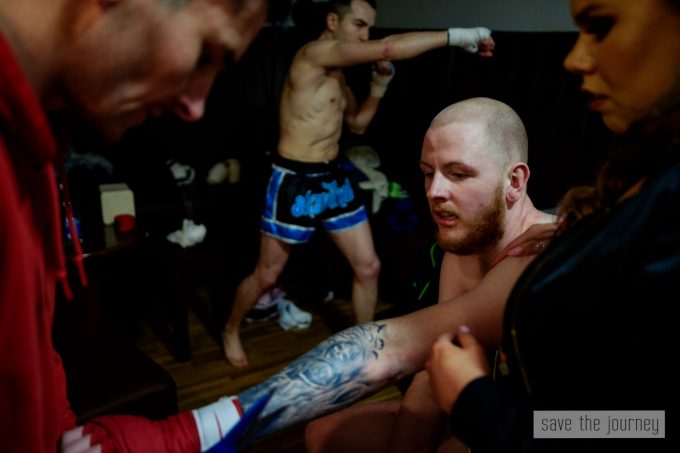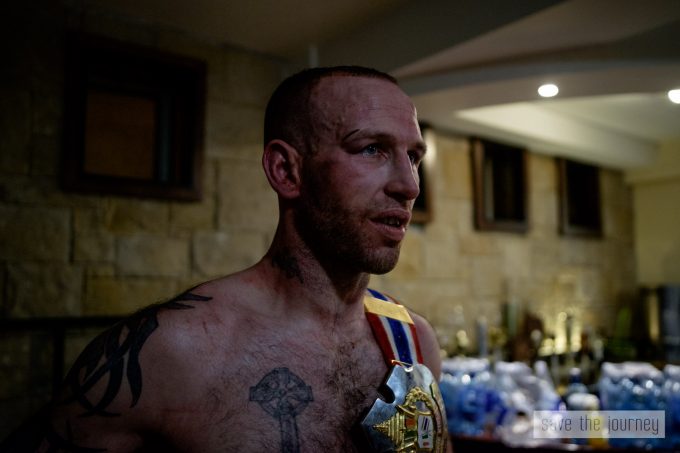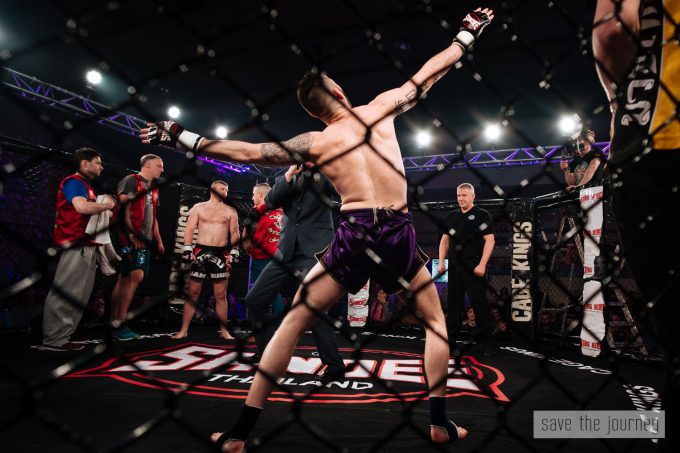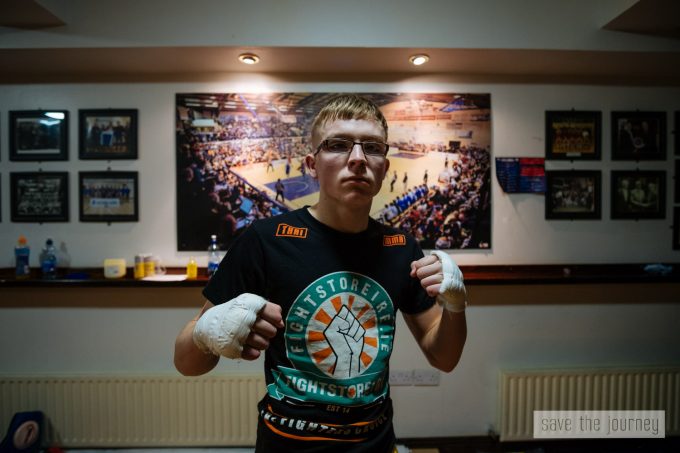 But in a heavy contrast, watching a fighter dominate the other from the get go and winning through his dedication to his training and his precise skill and execution is just incredible. In that moment happiness doesn't even begin to explain the infectious emotion that that fighter is experiencing. In that moment, nothing seems impossible and pride is bursting out of all seams. The extremes between these highs and lows really were incredible to witness, and I absolutely understand why someone would go through all of this. It almost seems that that amazing winning emotion is not beatable by any drug but just as addictive.
I am very happy that got to have this experience and would like to do something like this in the future again.
And now to the gear:
For the evening I had my Fuji X-E2 with the additional grip which was a crucial addition to making the whole evening much more comfortable for my hands. Lens wise, I predominantly used my Samyang 21mm f1.4, which is my favourite lens ever. I did however also have my Samyang 12mm f2, Fuji 35mm f2 and Olympus OM 50mm f1.8 with me as well, but for 90% of my shots, I ended up using the 21mm, always between f1.4 and f2.8. I had to keep the aperture fast to blur out the cage mesh as much as possible as it just became too distracting otherwise. The ISO had to be kept up beween 1600-3200 for most of the shots as the viciously fast movements would blur too greatly but I engaged that simply with the Auto ISO setting. Subsequently my shutter speeds for the fights were usually 1/250 – 1/500. Thankfully the lighting at the octagon was great, allowing these photos to really shine.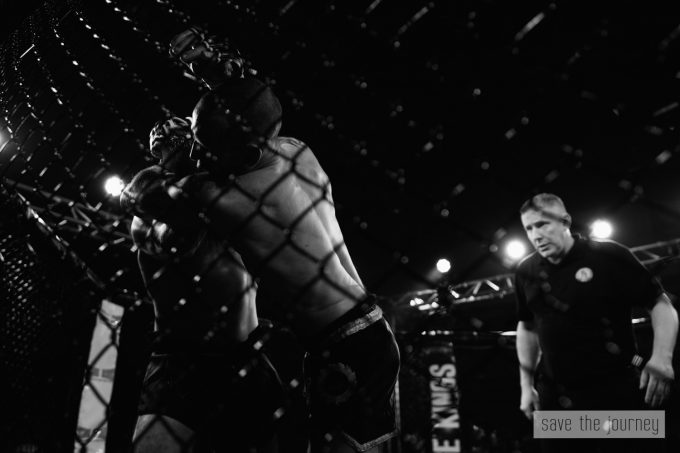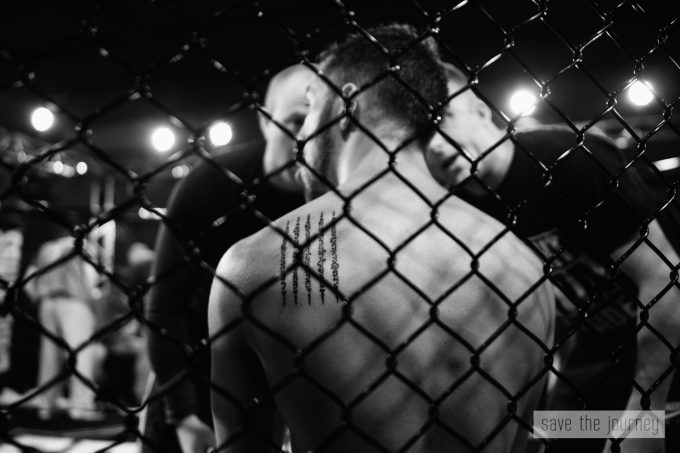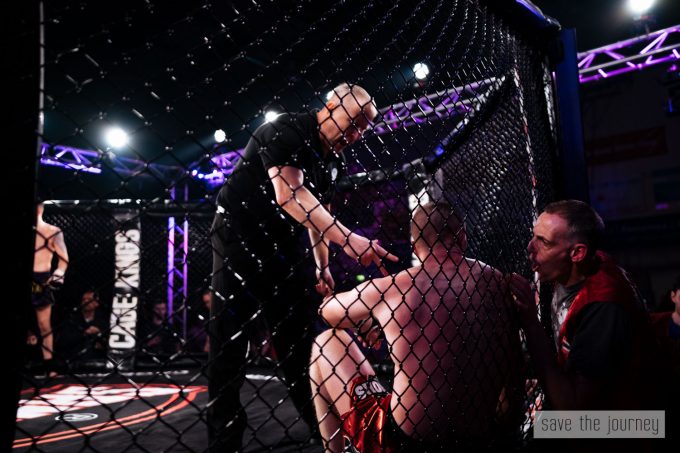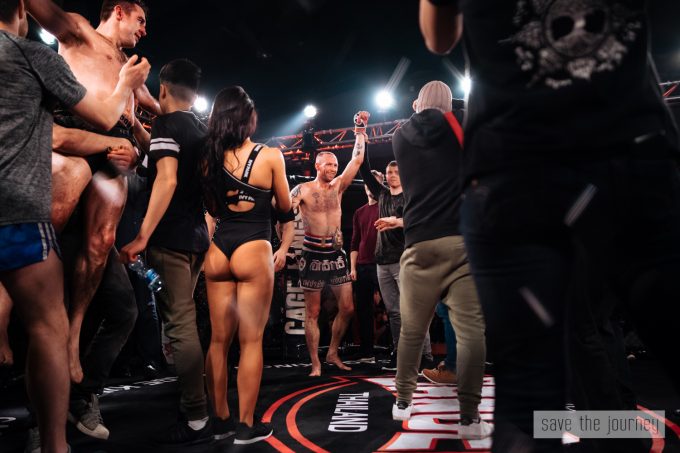 Due to the Samyang 21mm lens being manual focus, I also had no problems with the battery life at all, only needing 1 and 1/3 for the whole evening. The other photographers were looking at me oddly trying to identify my camera and seemingly wondering what I was doing with such a small camera. Probably doesn't help that I have duct tape over all of the logos and writing on it.
The great thing about the 21mm focal length though was that in the cramped locker room it was the perfect FOV to be physically in the middle of all the action yet still wide enough to capture everything well enough. The f1.4 aperture also came in very handy for some background blur and light gathering. For the fights itself, I prefer to have the wider view of the whole fight instead of the extreme close ups so again it was the perfect focal length for me.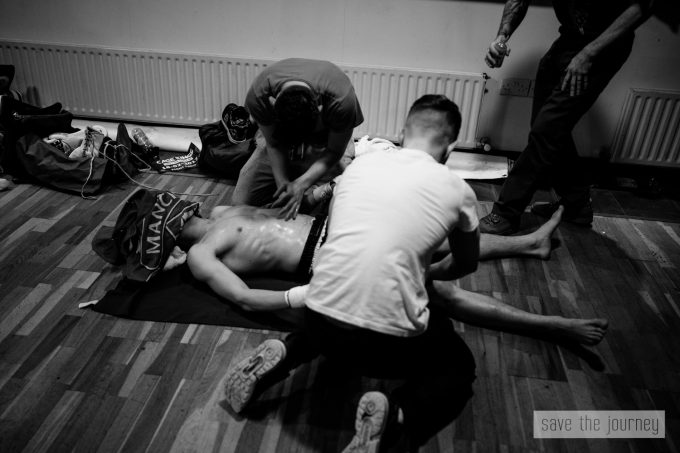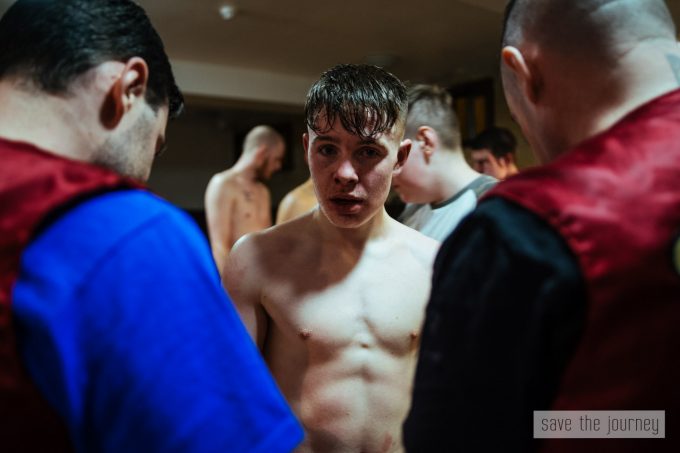 I have to say that everyone who owns a Fuji or Sony APS-C camera should definitely check out this lens.
All the best!
Jannik
www.savethejourney.com
www.facebook.com/savethejourney
www.instagram.com/savethejourney