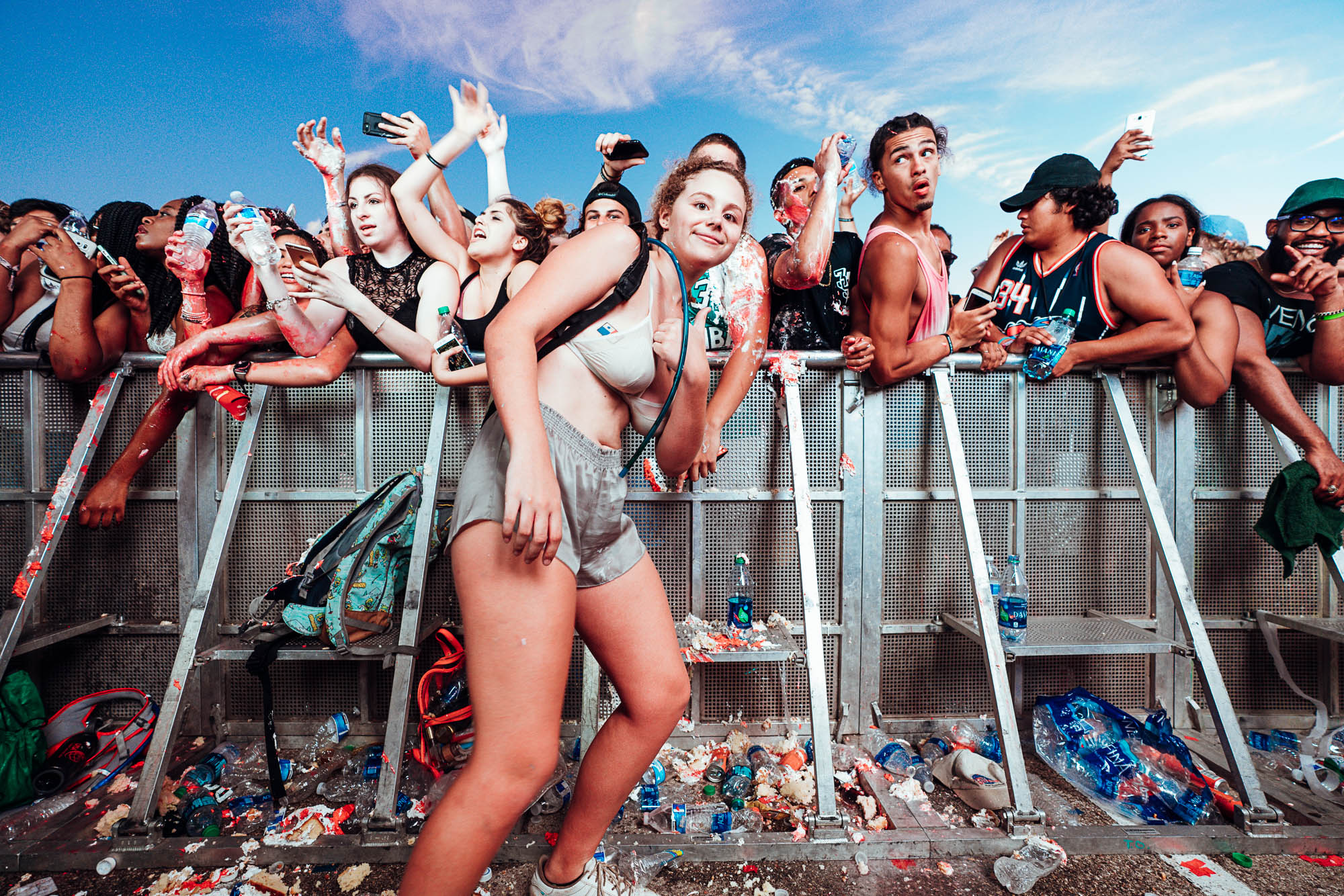 The Sony 16-35 f/2.8 G Master Lens Review
by Chad Wadsworth – See his website HERE
With each new digital camera release, it seems we move further away from the dirtier elements of photography. No longer do digital sensors struggle with anemic dynamic range or poor low light performance. Everything is "clean" these days.
At the same time, lenses are being polished and aligned, exotic elements added and AF systems improved until they are the ultimate in optics. Sony's GM line (or G Master) is their play at this high-end of lens design. I was lucky enough to get some pre-release time with their newest entry in the GM line, the FE 16-35mm f/2.8 GM.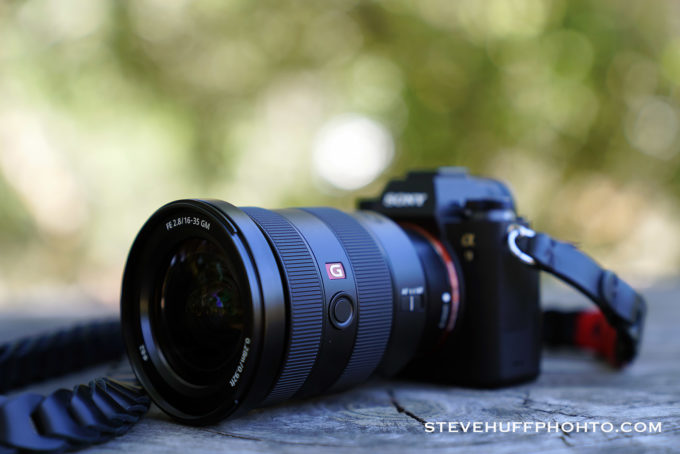 No doubt, the lens is well constructed, just like the other GM models. High quality plastics, metal and glass are combined in an attractive design with solid ribbing for focus and zoom rings. There is a customizable focus hold button, AF/MF switch and aperture ring. If you've seen the GM 24-70, then you might mistake this new model for it, save the smaller design. As someone who prefers small prime lenses, I grudgingly accept the size but don't think it too large or too heavy – especially considering I will be packing fewer primes for some work.
To that point, zooms are extremely flexible, can save you the cost and complexity of purchasing multiple lenses, and the hassle of switching them in the field. For a wedding or event photographer, or a photo journalist, the ability to instantly vary your field of view is essential. I recently admitted to myself that I was booking a lot of work that would benefit from that kind of flexibility, as long as it didn't sacrifice quality.
As flexible as they are, we are asking the lens designers to do almost the impossible – craft a single optic that is essentially multiple distinct lenses, each with their own unique characteristics. You know what your 35mm lens will do for you, what scenes to use it for and what results you can expect. Replace that 35mm with a 16mm or 24mm lens, and you have completely different use cases and expectations.
When I sat down to right this review I wondered what photographers are looking for in a modern wide zoom lens. Do they expect perfectly sharp edge-to-edge at all apertures; attractive bokeh at all subject distances; no chromatic aberrations or lens flare ever? This is what people are asking for today, right? A Holy Grail of sorts. I'm pretty sure that lens does not exist, nor would you want it to. What we do have in the GM is an impressively high performer – perhaps class leading in several categories – but also a lens that renders beautifully in many traditional ways. What follows is selections from essentially two weeks worth of shooting with the lens.
Those familiar with my work will know that the bulk is music related photography – live music, behind the scenes documentary, etc. I don't normally shoot much wider than 25mm so having the option to widen the scene to 16mm presented new opportunities. For this first set of images, the wider aspect captured so many interesting details and moments that would have been lost on a tighter crop – note the cake icing both on the ground and on the kids in the crowd.
16MM – F/3.2 – ISO 800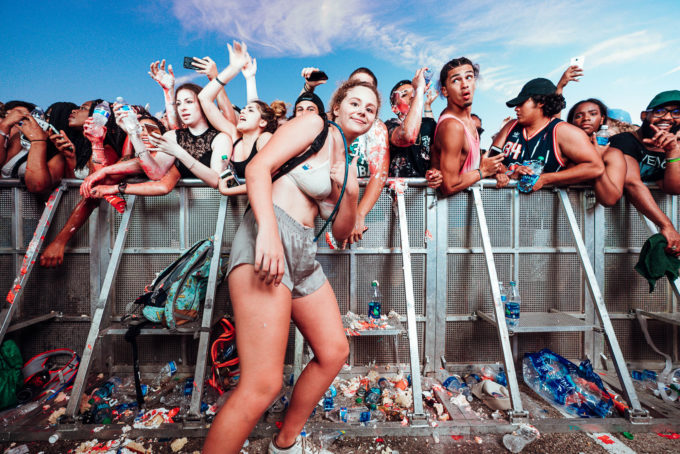 –
16MM F/3.2 ISO 800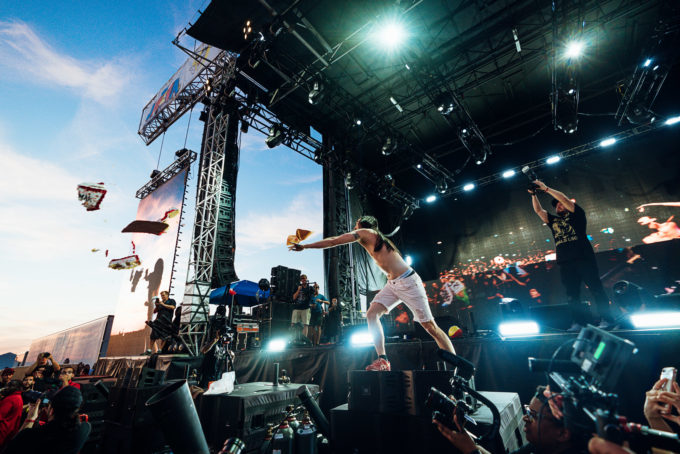 –
16MM F/2.8 ISO 100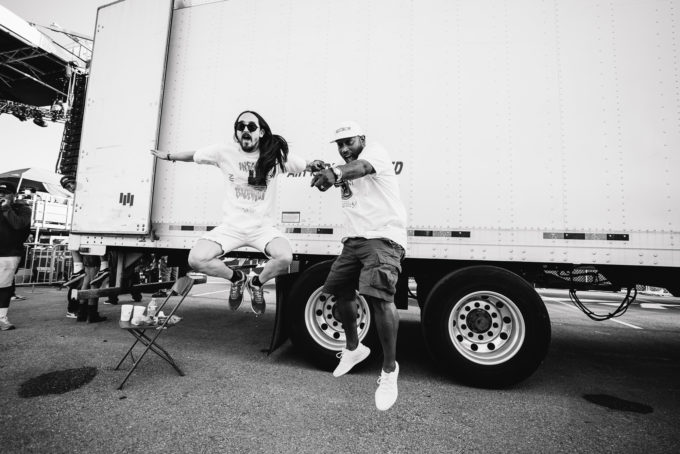 –
16MM F/2.8 ISO 100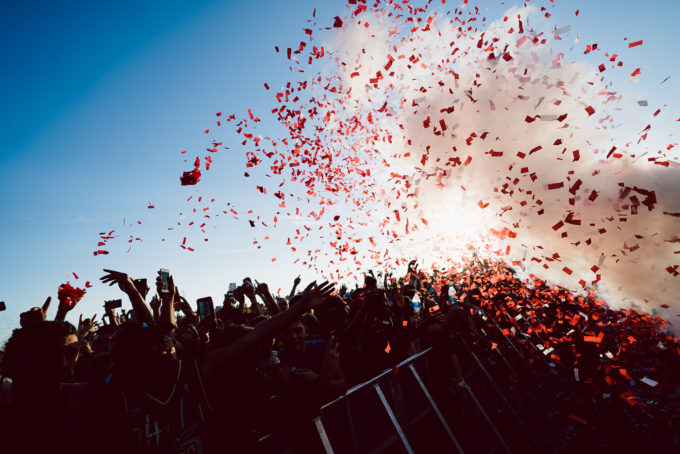 –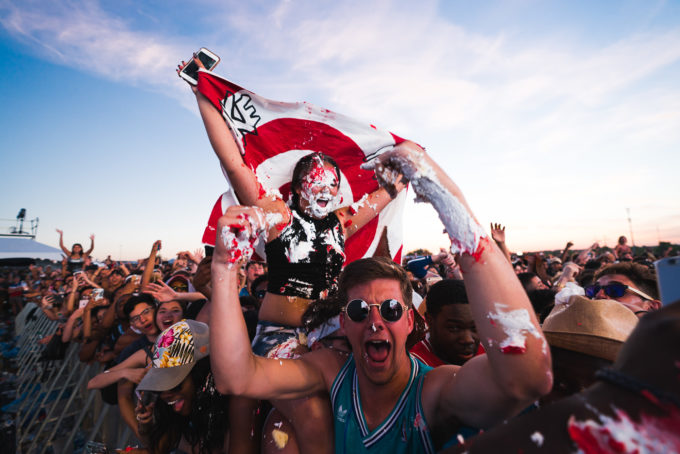 –
34MM F/2.8 ISO 2000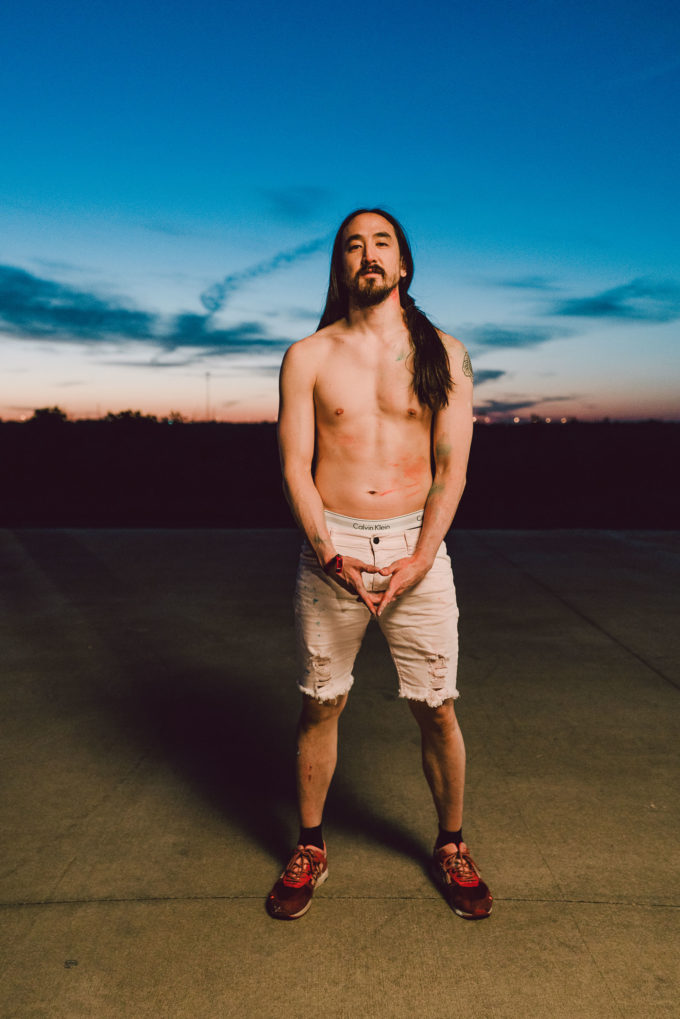 –
Next up are some fashion portraits. These samples were shot exclusively on the long end at 35mm, which I consider the limit for portraiture.
35MM F/2.8 ISO 100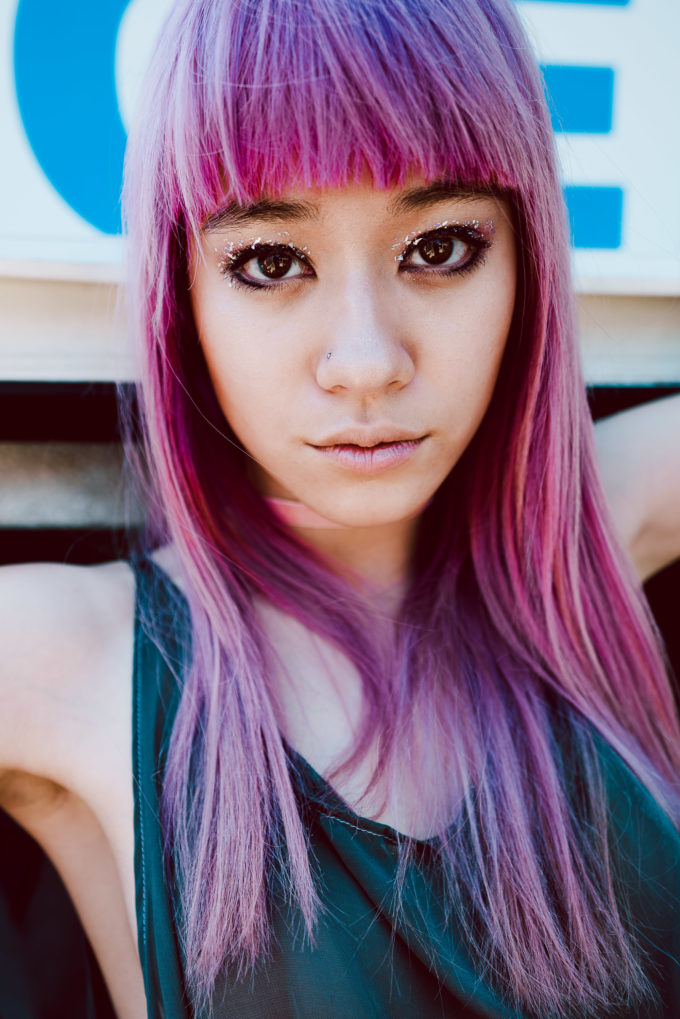 –
On the image above, the GM rendered this scene in full shade beautifully, with ultra sharp details and smooth transitions reminiscent of a fast prime. The next two more neutral shots were in the studio with the lens stopped down to f/7. On the a7RII, the detail is awe inspiring.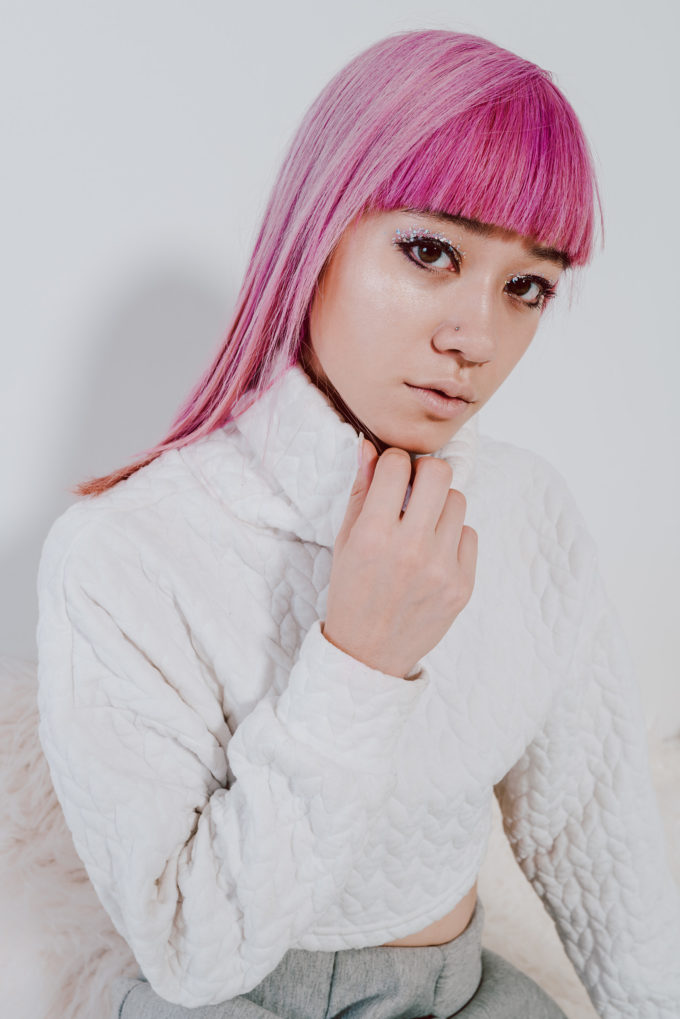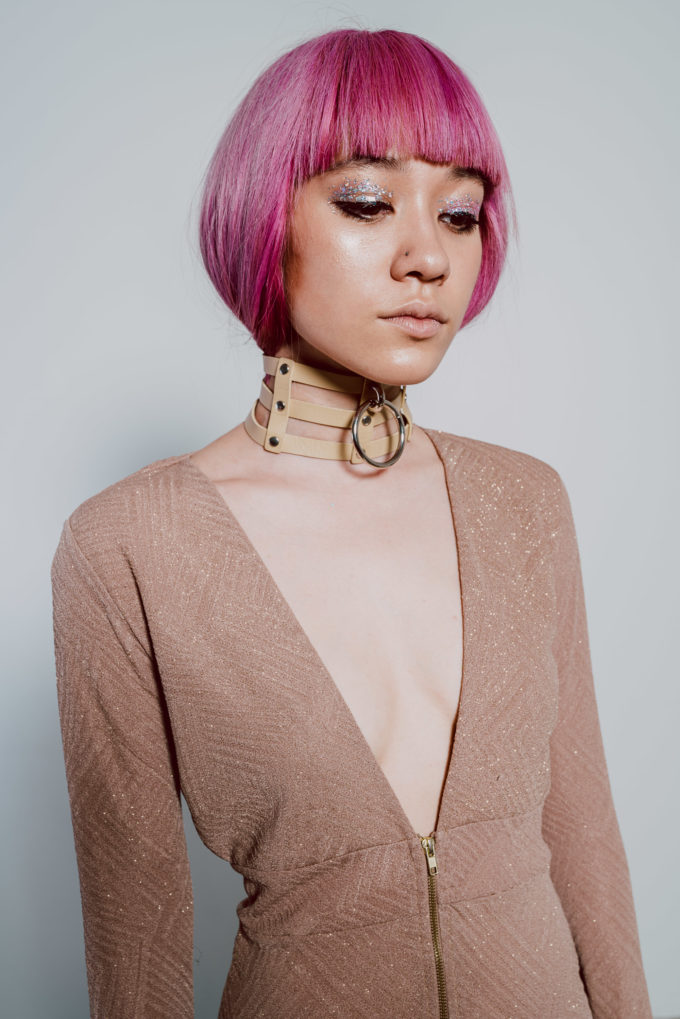 For this outdoor scene we embraced shadow contrast and edited for more bite and bold color…
35MM F/2.8 ISO 640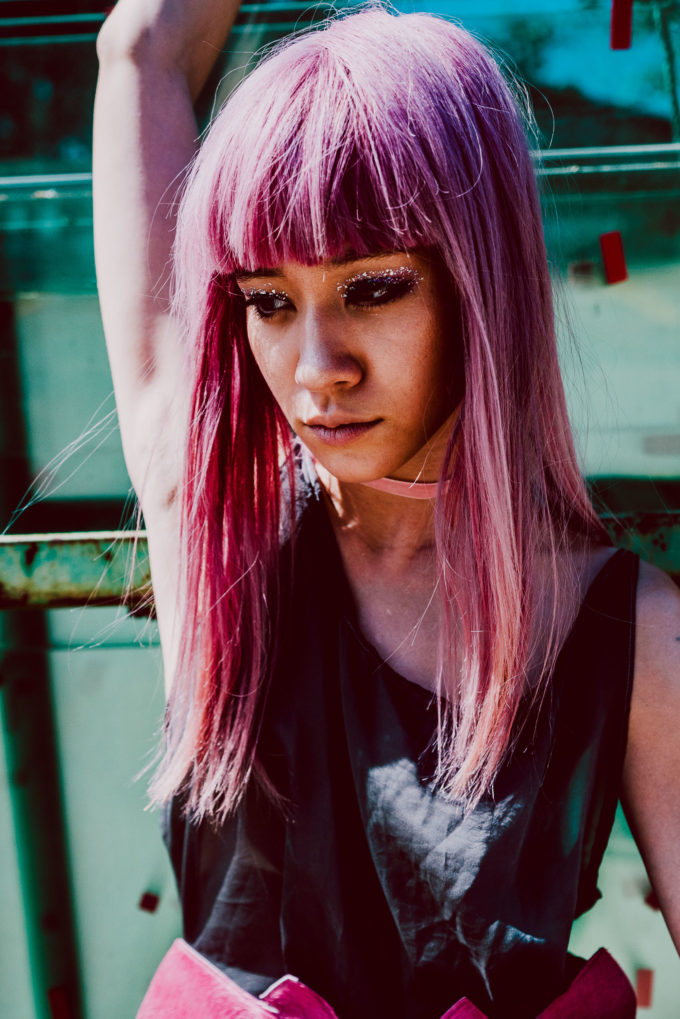 –
Next up are a few shots from the South Austin Cultural Museum, where I alternated between 16mm and 35mm. Comparing the first wide shot with the second detail image of the cross is an excellent example of how uniquely the GM can draw two different scenarios.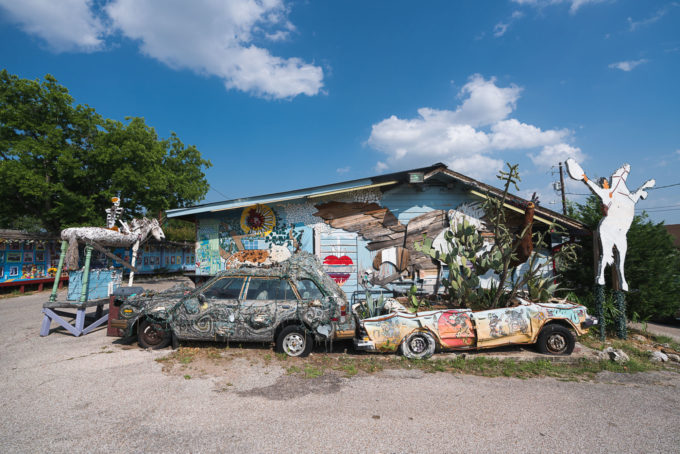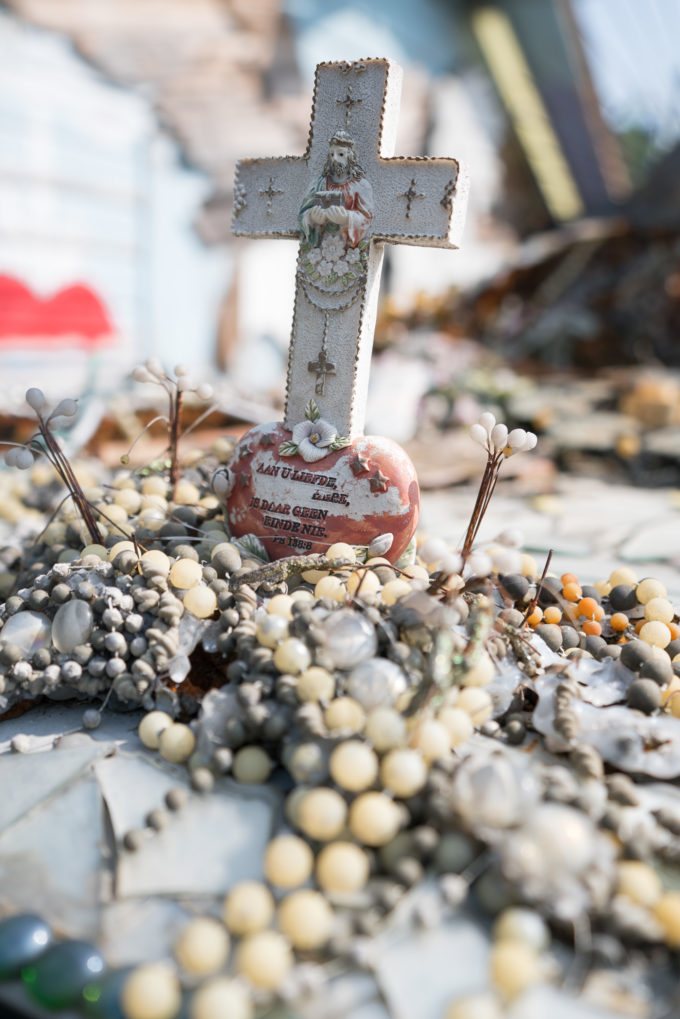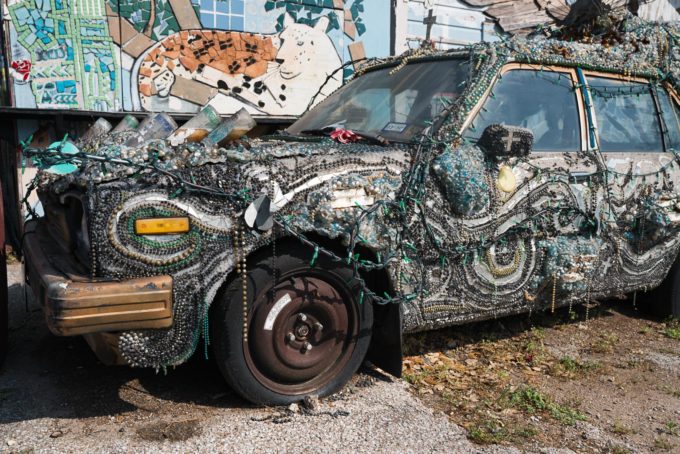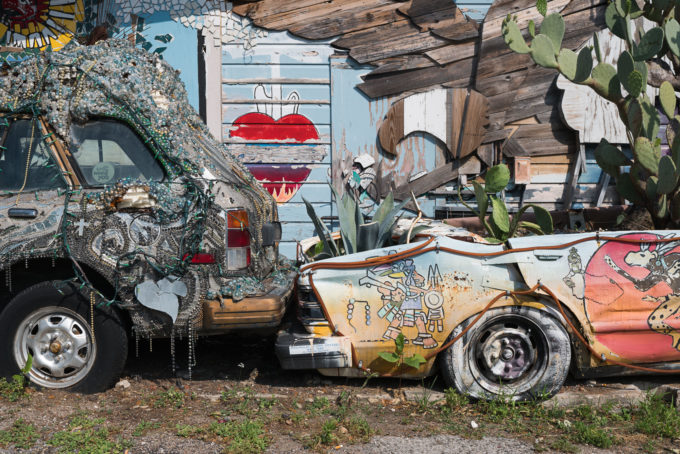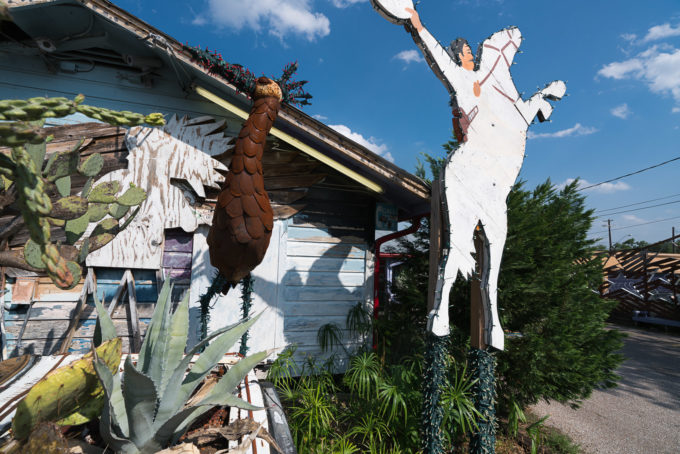 A few days after the new lens arrived, I had an opportunity to fulfill a lifelong dream and fly a glider. The 30 minute discovery flights gave my son and I both about ten minutes on the stick for an exhilerating ride. In the constraints of the glider's cockpit, even 16mm felt a little tight (maybe the new FE 12-24mm f/4 would have been better) but I appreciated the flexibility of shooting details at 35mm and then switching to a wider fov as needed.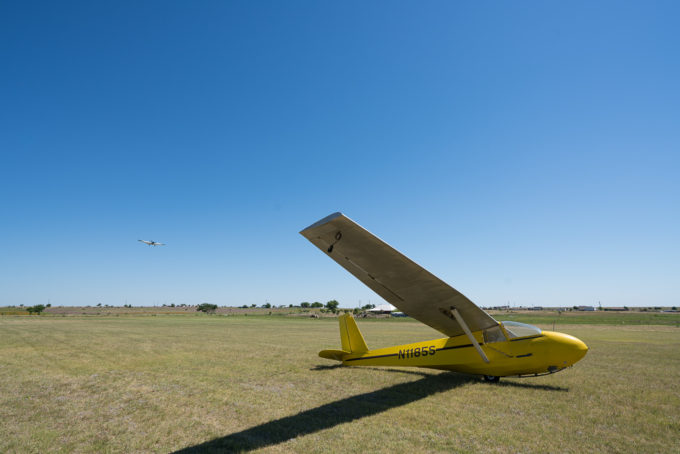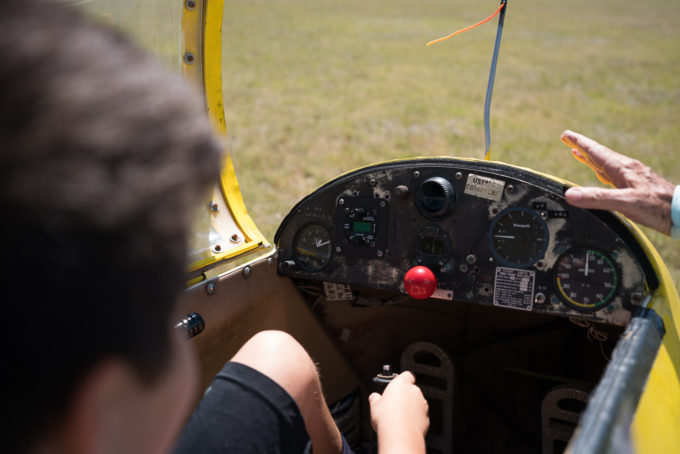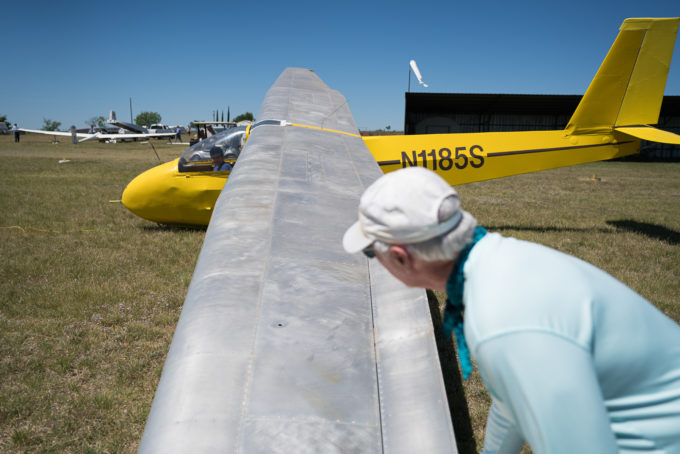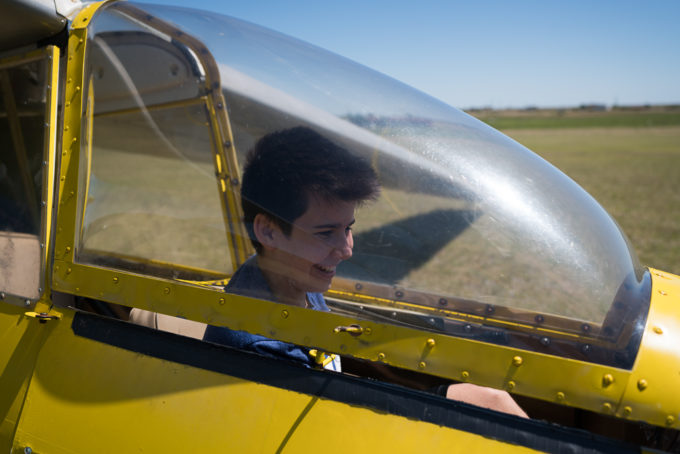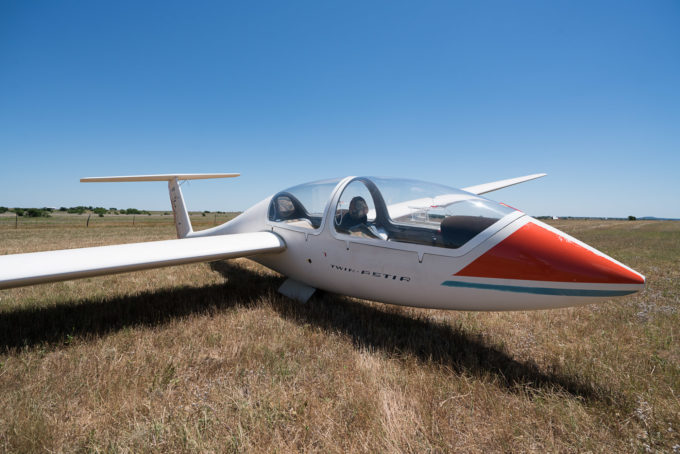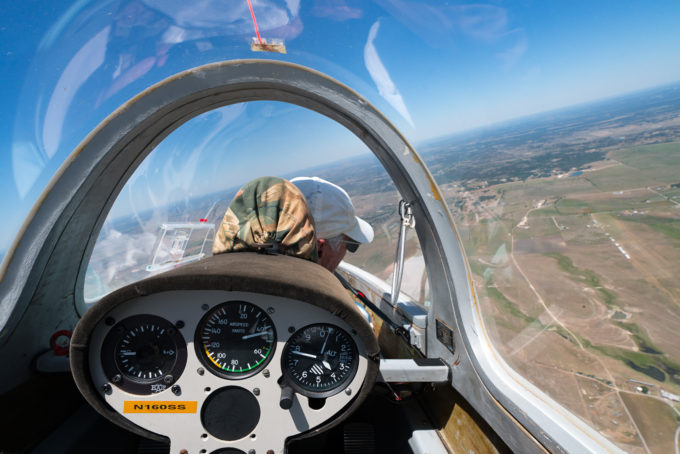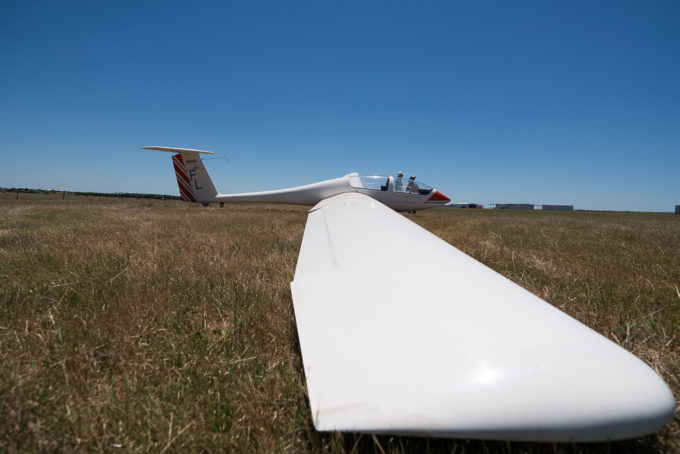 My friend Keith Kreeger recently called me up looking for some content for his studio. This job was a perfect example of work that would be well suited for a wide zoom like the FE 16-35 f/2.8 GM. Keith's beautiful plates are made by his hand and are used in many of the country's finest restaurants. I was concerned about the mixed lighting in the studio and how the GM would handle it – wanting the images to have a soft, organic feel to them that I think the lens ultimately produced. It was also nice to not have to switch lenses in a studio so filled with particulates waiting to invade the a7RII's sensor the second it was exposed. For the final shot I used a single off camera Sony flash for a studio look that balanced the exposure on the plates with a neon "porcelain" sign in the back of the room.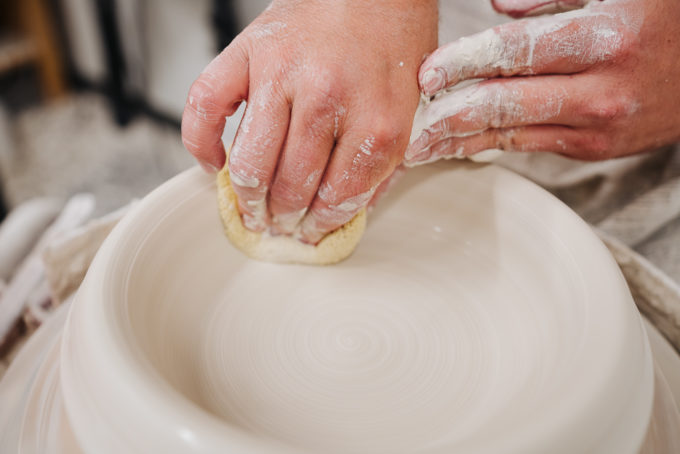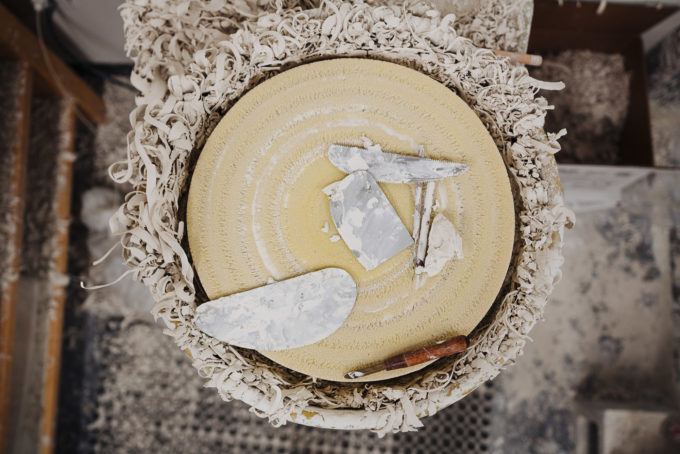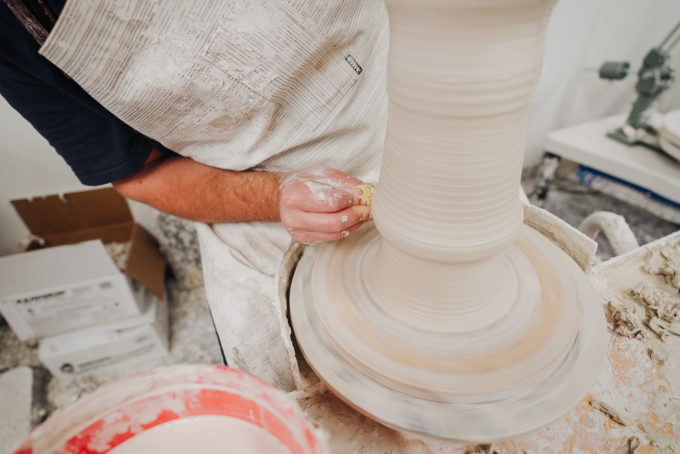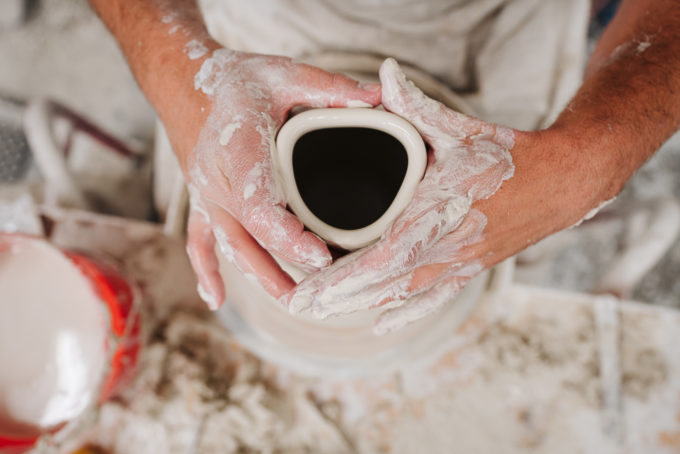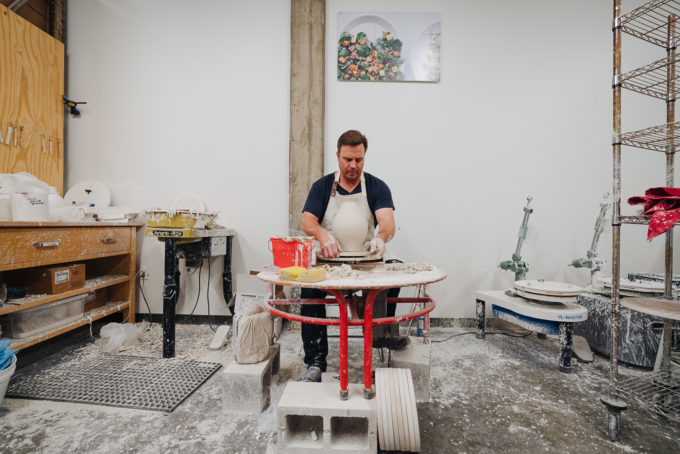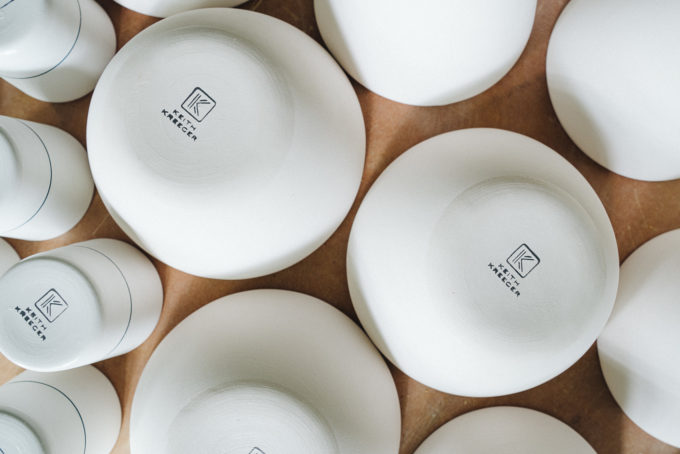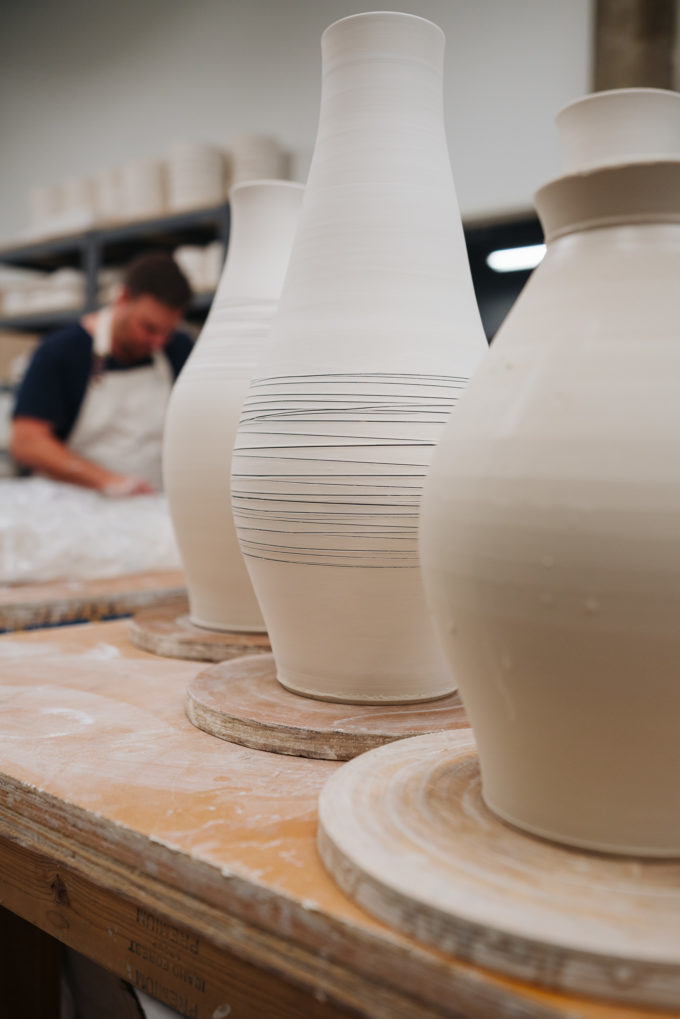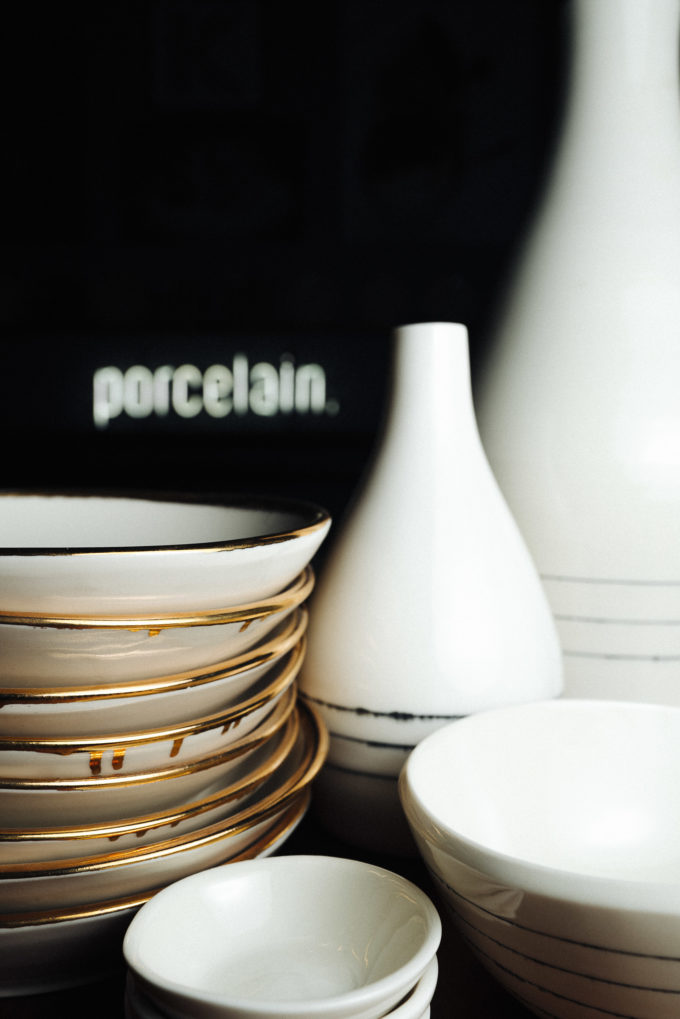 For this penultimate series, I needed to produce some images of a friend's home remodel. I've shot a good amount of interiors for architects and editorial so am familiar with the demands of the genre and the need for a low distortion lens. I was completely skeptical that a zoom could handle the task and not produce ugly distortion of the horizontals and verticals. I was pleasantly surprised. In fact, the success of the 16-35mm GM on this job is what convinced me this lens needs a place in my bag. The lens seems to excel at the traditional field of view for interiors (24mm or wider), with excellent sharpness out to the corners. When editing I used the older lens profile for the FE 16-35 f/4 since there wasn't one yet available for the GM. That profile handled any minor pincushion or barrel distortion nicely and I didn't see any evidence of mustache distortion.
For the record, I did get a model release for the bulldog.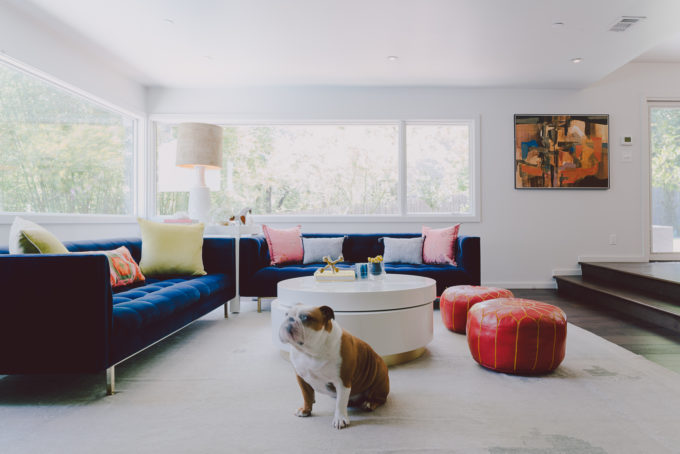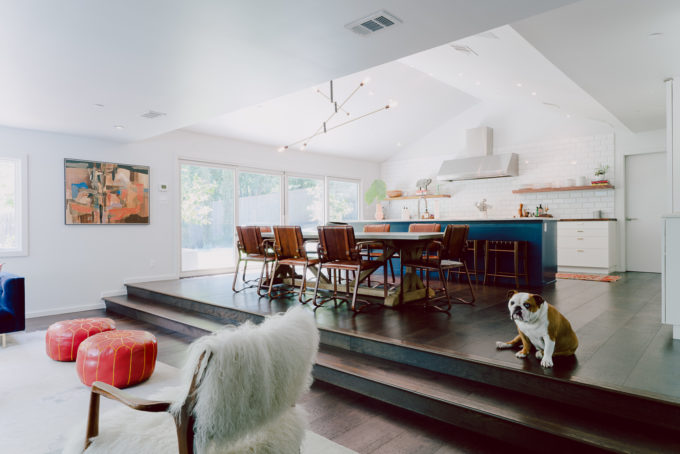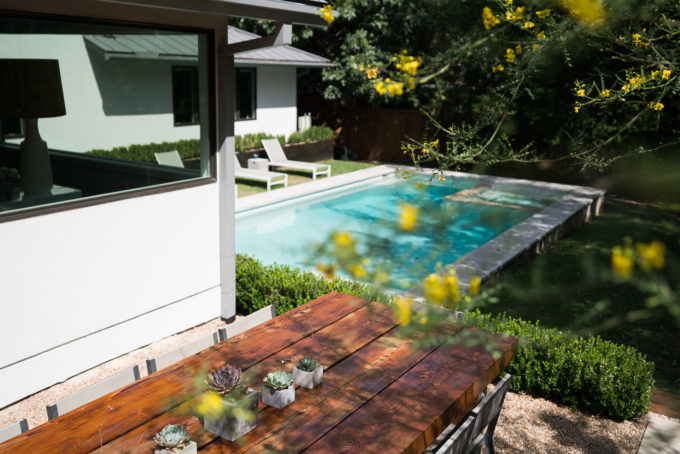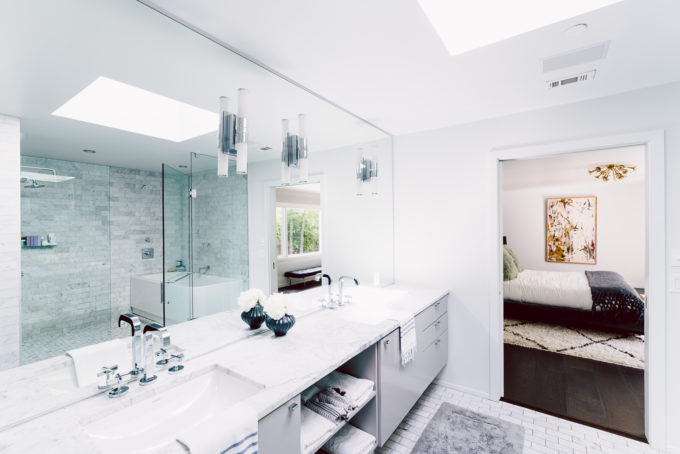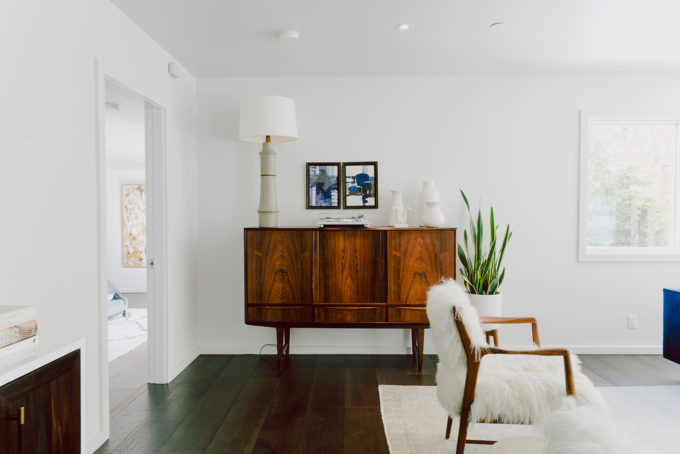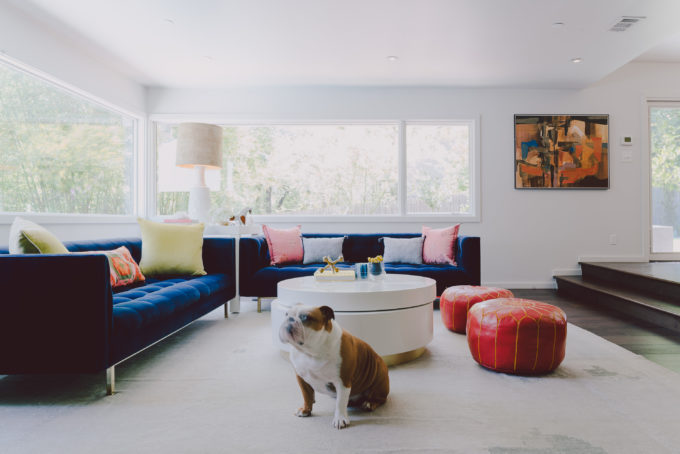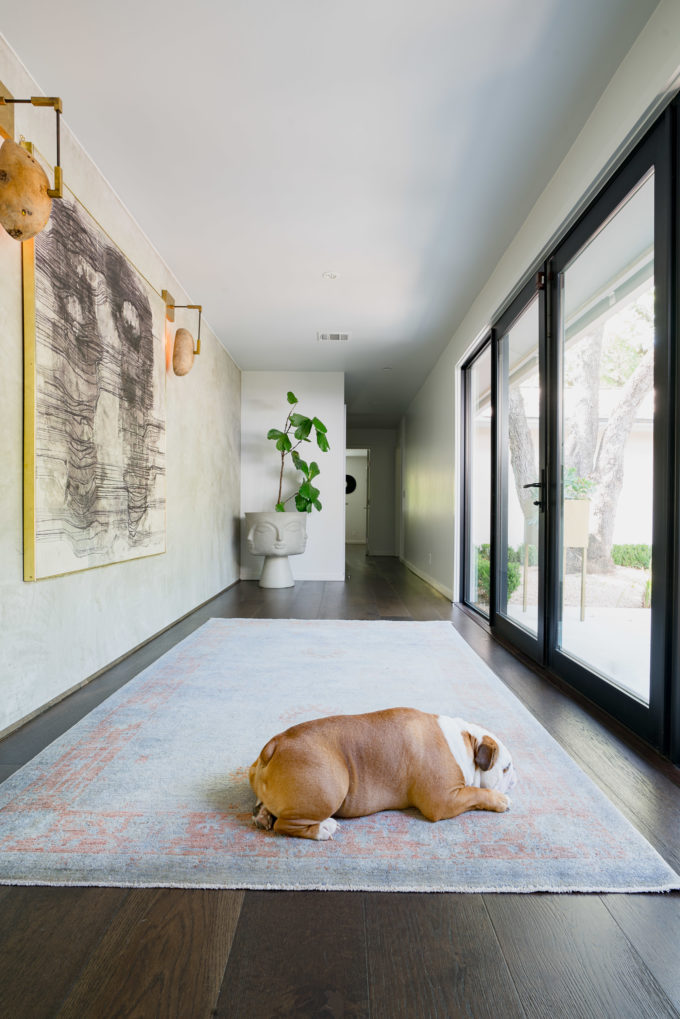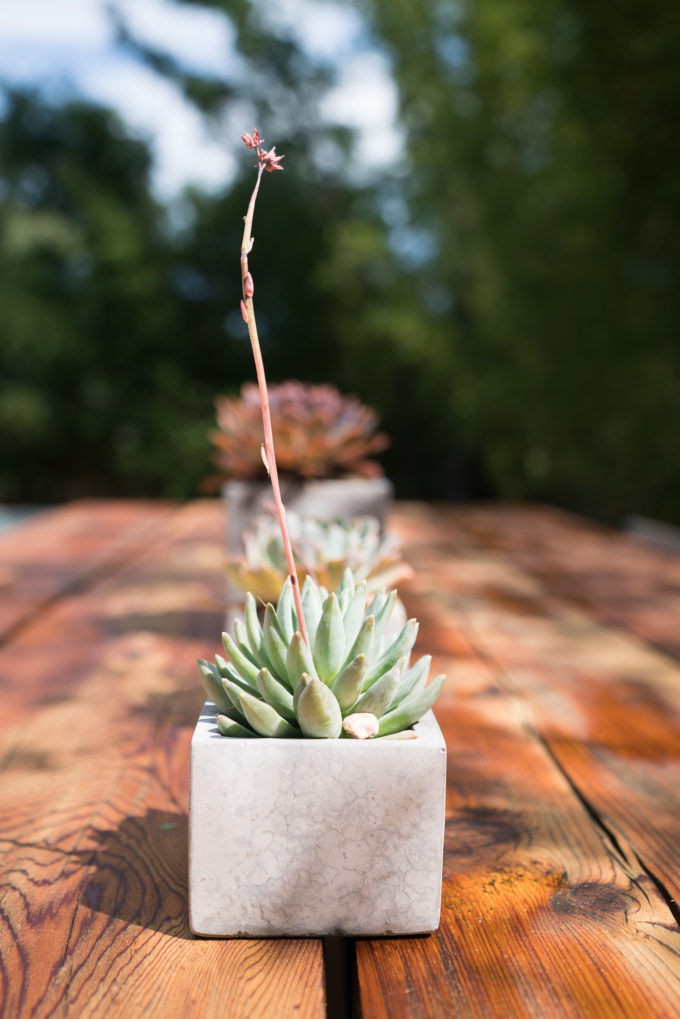 With summer almost here, I'll close out with a few shots featuring fitness model Katerina Schload taken at the quirky cool Austin Motel. The GM handled everything from a tight fashion portrait to wide landscapes with results equal or greater than most primes.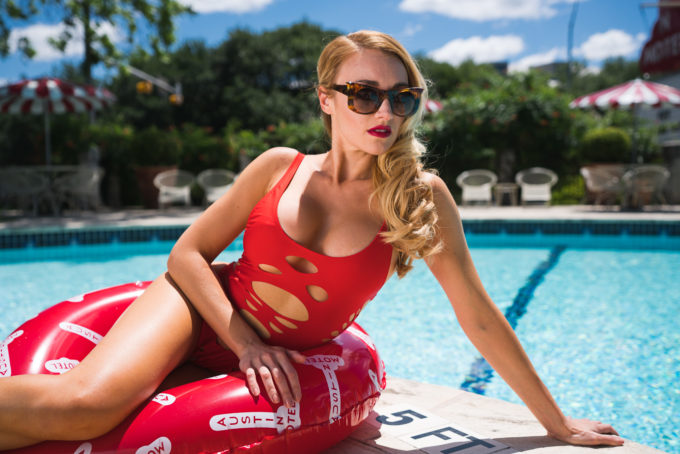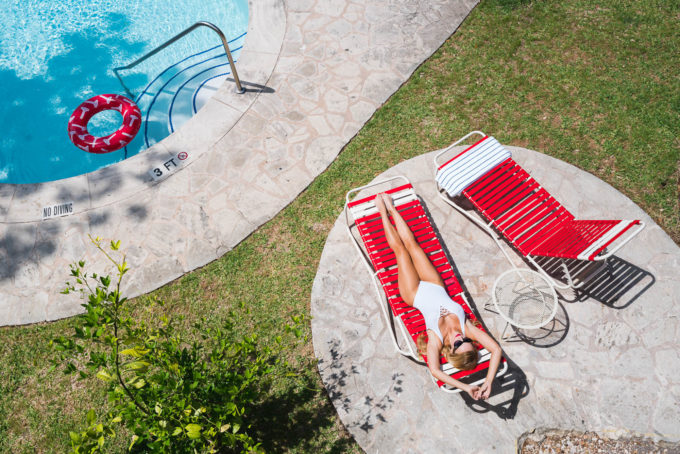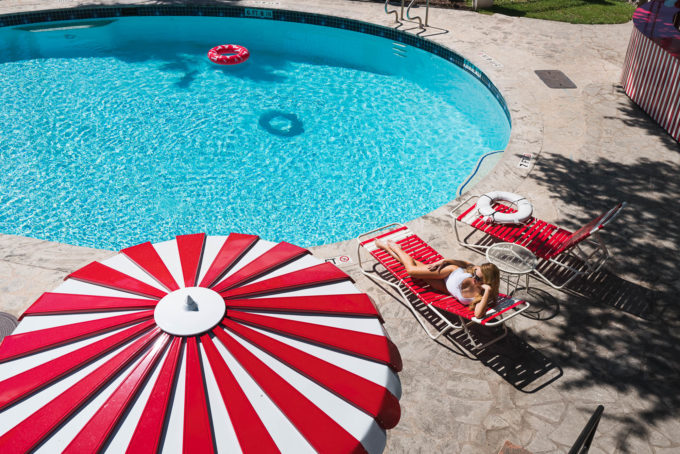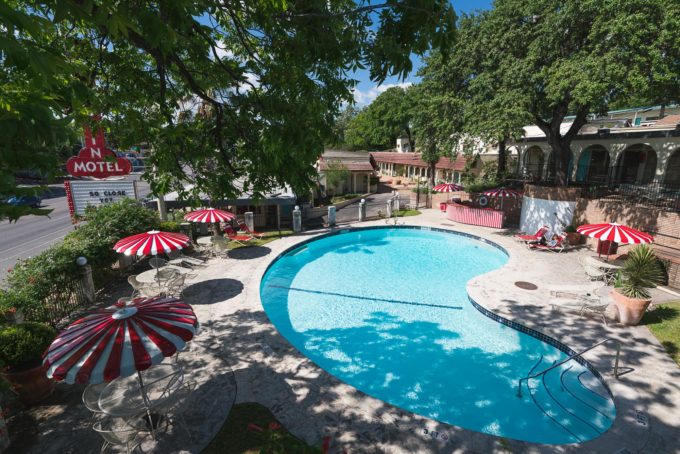 The best thing I can say about the FE 16-35mm f/2.8 GM is that it made me forget I was shooting a zoom both during the capture and more impressively, during the edit. Unless you absolutely need a faster lens for something like an ultra low-light concert environment, it easily handles a wide variety of conditions with results that will satisfy even prime snobs like myself. There was nothing about the GM that made me feel constrained in any way. Auto focus was quick and accurate, colors were neutral and sharpness was excellent. But most importantly, this lens, while "clean", never felt clinical.  That's important to someone who cares less about ultimate specs and more about how the lens draws a scene. My eyes and my gut tell me that this is going to, deservedly, be a popular lens for Sony shooters.
You can order the Sony 16-35 f/2.8 GM at B&H Photo HERE. Ships August 2017
Visit Chad Wadsworth's Site HERE