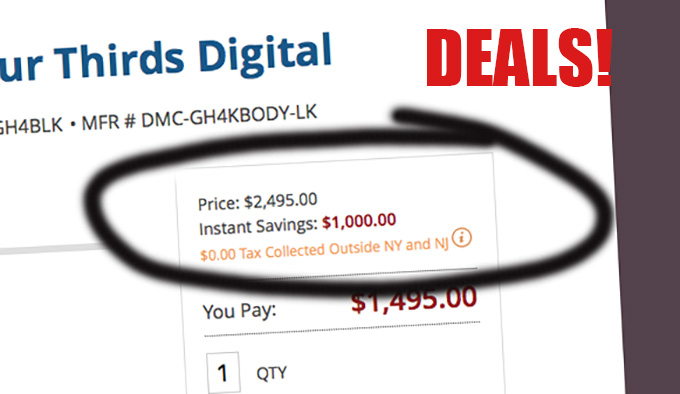 Some New Camera deals with Big Savings at B&H Photo Today!
Save $500 to $1000
Below are some great deals on new cameras with huge savings on some models…check them out, links and descriptions below:
Click HERE to save $500 on a Fuji X-T1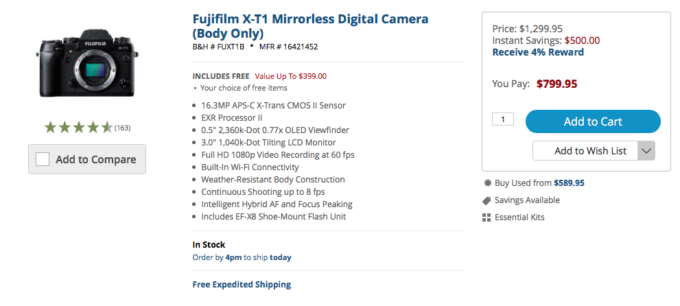 Save $1000 on this Panasonic GH4 kit. Yes, $1000:
GH4 with 12-35 f/2.8 ASPH Lens which is an amazing lens. See my review of it HERE, and see this deal HERE.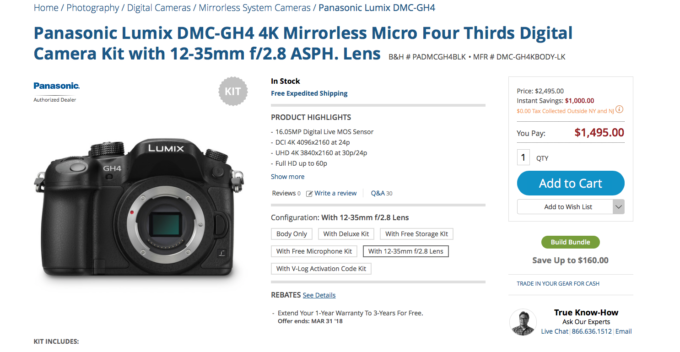 I own a 6 Core Mac Pro with 64GB of RAM and LOVE LOVE LOVE it, even today. For me, the Mac Pros are solid, and do not need replacement every 2-3 years as some iMacs do when used heavily for video work. You can get a 4 core Mac Pro for $1000 off, $1999.
Apple 2013 (yes, it's old but still awesome for reliability and longevity) Mac Pro Quad Core. $1000 OFF HERE.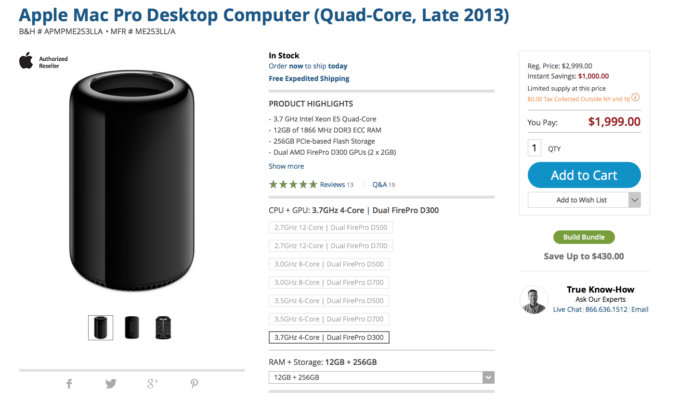 k