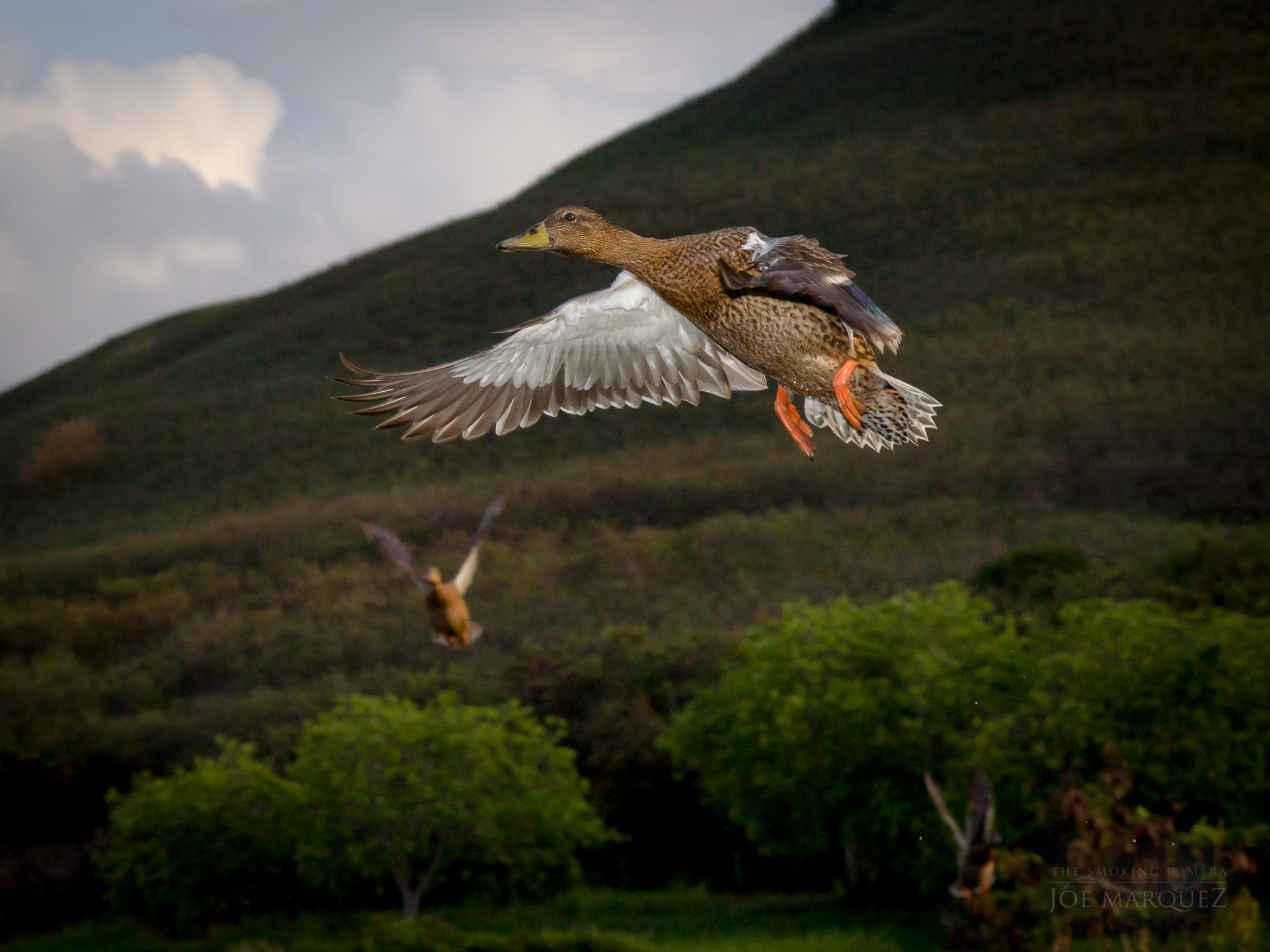 The Hasselblad X1D: Shooting Birds with the 90mm f/3.2 XCD Lens
by Joe Marquez
I don't recommend shooting birds with the Hasselblad X1D medium format camera but if you're near a marsh and it's the only camera in your possession then you might be in for a pleasant surprise.
Last month I picked up the X1D and 30mm f/3.5 XCD lens and after shooting long exposures for a few days I knew this camera was for me. So I added the 90mm f/3.2 lens for a little more reach. My intent was to use this diminutive Hasselblad for all my photographic needs with the exception of surfing and birds. Well that was the plan.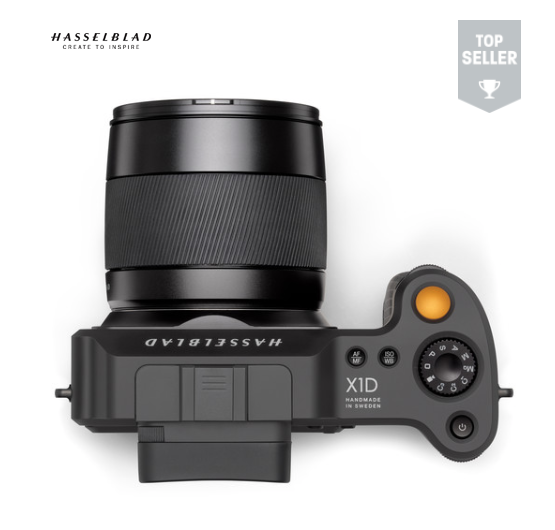 Why birds?
My long exposure photography in Hawaii requires clouds, wind and good visibility (in the near future I hope to do a long exposure write-up and post a few photos here on Steve Huff Photo – my all-time favorite review site). Unfortunately, over the past couple of weeks wind has been minimal and visibility poor due to vog. Vog is the volcanic equivalent of smog. It's caused by gas and particle emissions from the active Kilauea Volcano on the Big Island. When vog is present the result is island-wide haze.
So instead I decided to have fun and try a little bird photography with the X1D and 90mm lens.
Over a two week period I visited the Kawainui marsh on the windward side of Oahu. This is my favorite location for Black Crowned Night Herons and other local marsh birds. I normally bring a Nikon D500 and zoom lens extending out to 600mm. I'm certain the resident birds were amused by my new camera selection. The X1D lacks continuous autofocus, shoots at a blistering 2 fps, has a shutter speed limit of 1/2000 sec and the 90mm lens on a medium format camera has more than 10 times less reach than a 600mm lens on my Nikon's DX sensor. The marsh was filled with birds cackling.
A Pacific Golden Plover, or Kolea as known in Hawaii, was quite curious, walked over to me and gave me a quizzical look. I focused on the this little bird and pressed the shutter. Fortunately, the autofocus on the X1D is surprisingly snappy and accurate – not D500 snappy but more than adequate. The 90mm lens at f/5.6 produced nice subject isolation and pleasant bokeh. Seemingly satisfied the Kolea turned and flew away.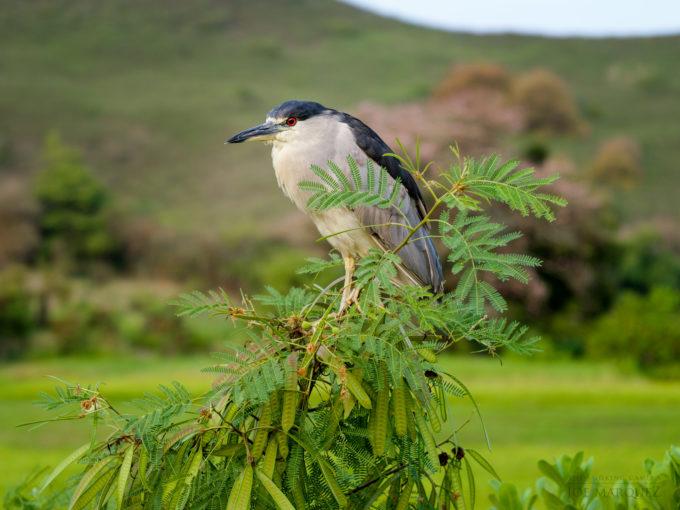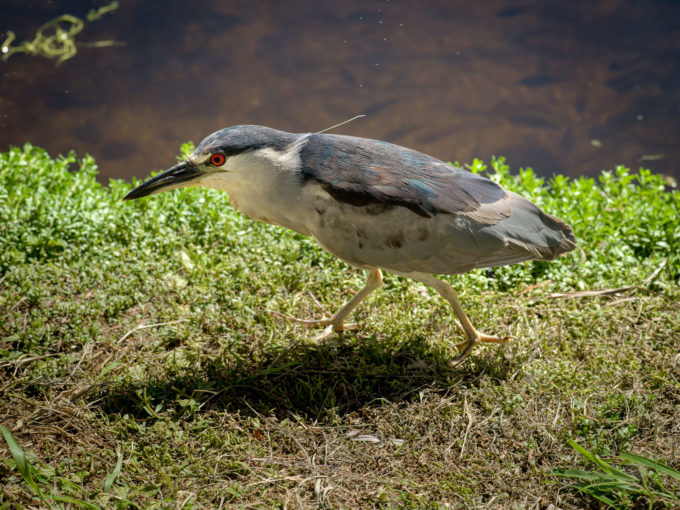 On the other hand, the ducks were not curious at all and kept their distance. If a duck was stationary I would get as close as possible and shoot wide open. At f/3.2 the 90mm Hasselblad lens seems plenty sharp and the background is quite pleasing. This is best exemplified by the duck standing at the water's edge of the marsh. By the way there are no hexagonal balls in this photo.
Now photographing a bird in flight is a different matter and requires an entirely different process. In-flight photography requires observation and luck. I spent a fair amount of time watching the ducks, trying to anticipate landing and takeoff moments. I used zone focusing which is simply pre-focusing to an appropriate distance. Also, I stopped down more than I prefer, but needed that extra depth of field for my inevitable errors and slow reaction time.
Significantly, the X1D utilizes a leaf shutter and can sync flash at 1/2000 sec. So for a few of my shots I took advantage of this feature and attached a Nikon SB-5000 speedlight. Well done Hasselblad. I manually set the flash to low power and waited.
How did it go?
I did get lucky more than once. At 1/2000 sec the X1D captured some nice duck in-flight moments. And the synced flash added just enough light to provide some extra punch. By pre-focusing and panning I also managed to capture some speedy duck fly-bys.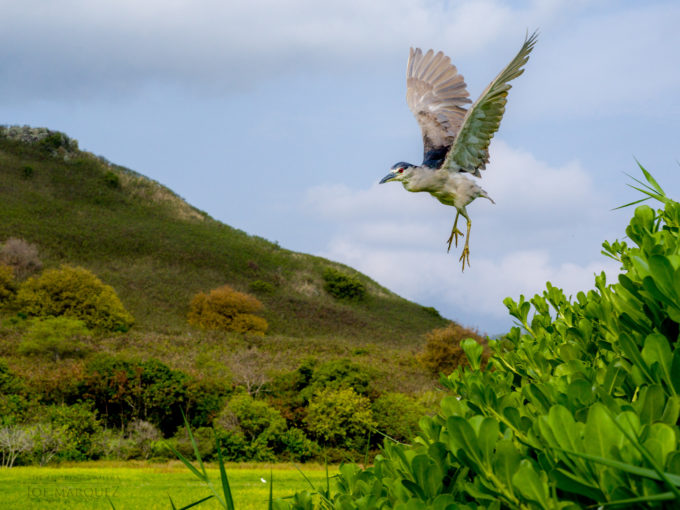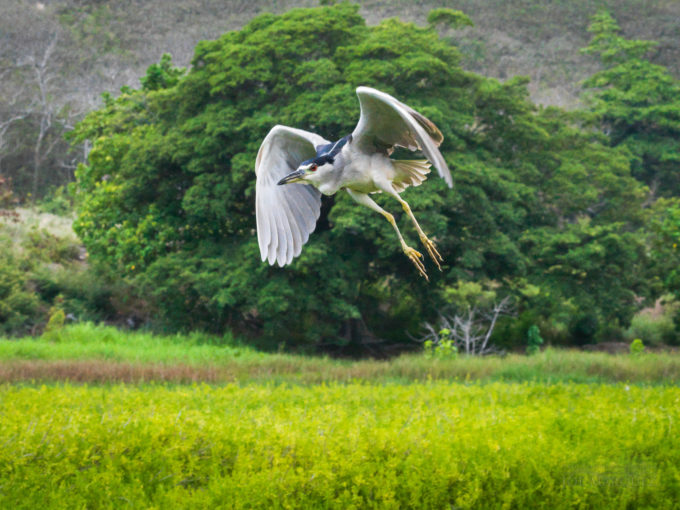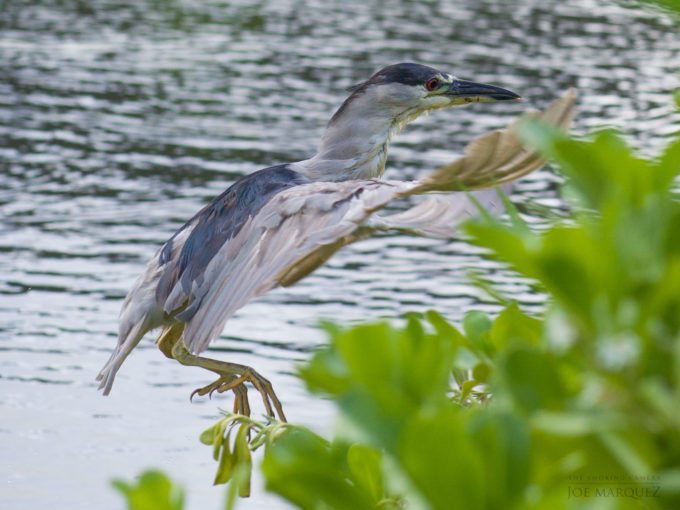 Now it was time to flex the muscles of the X1D and try to capture some Black Crowned Night Herons or Auku'u as they are known in Hawaii.
These birds are more skittish than ducks and keep a considerable distance – except when hunting for fish. They also test one's photographic patience by remaining in place for up to an hour before suddenly taking flight.
With considerable patience, I managed to photograph a few herons either perched, hunting and/or eating. However, I was most pleased with the in-flight images during takeoff and landing. At no faster than 1/2000 sec these captures on an X1D can never be tack sharp, however motion blur sometimes produces a more dynamic image. I even managed to capture a juvenile heron with its odd mottled look as it flew above.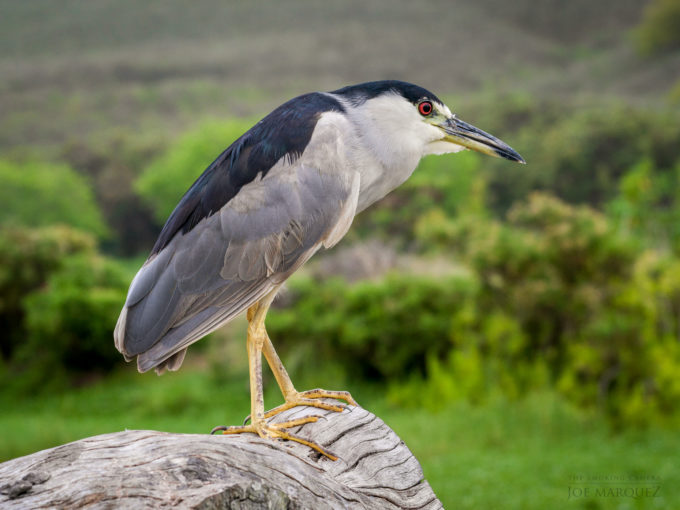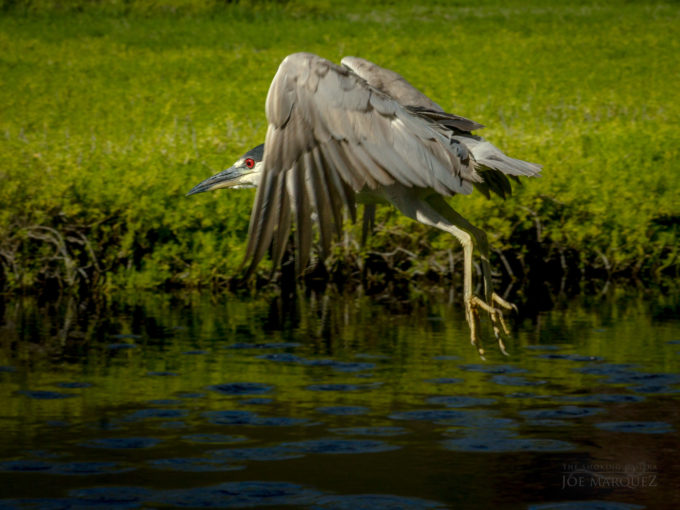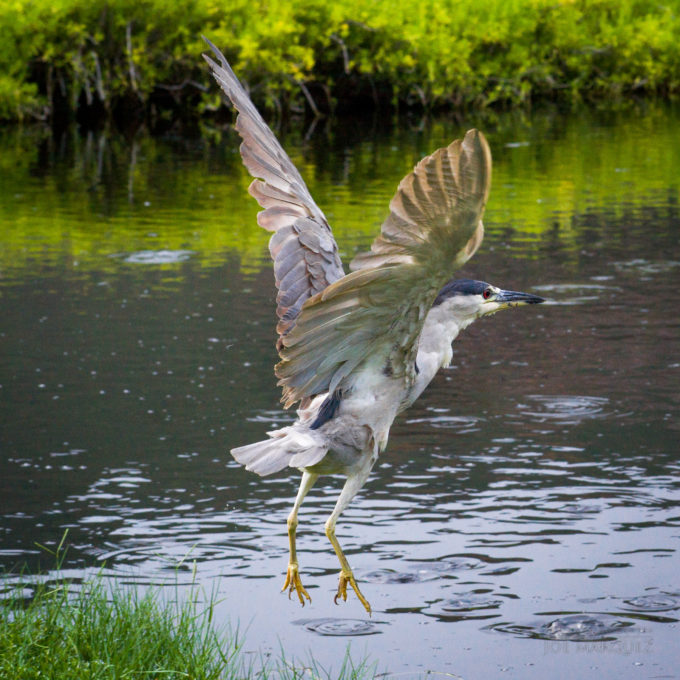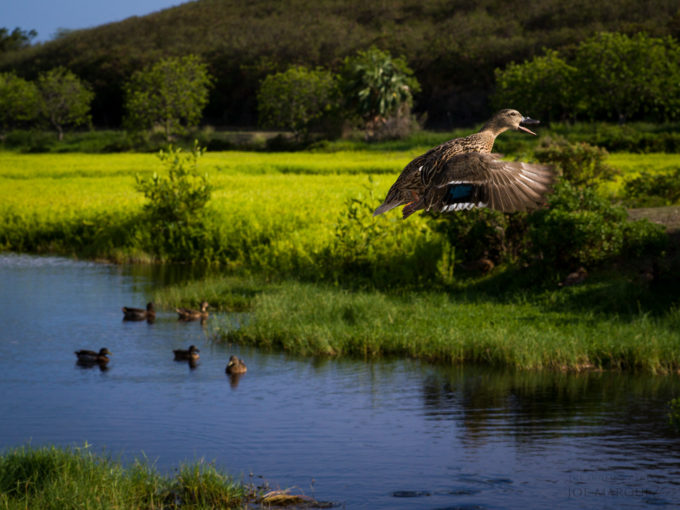 And, oh, that medium format sensor.
The X1D produces 50 megapixels of high dynamic range imagery. This allows for plenty of post processing latitude and significant cropping. And even after heavy cropping, which is the case for all posted photos, the results are more than acceptable. And then a thought occurred to me – how sweet would a 100 megapixel sensor on an X2D perform. The medium format future looks promising IMHO.
As the sun was setting and sky darkening I did take one last photo of a flock of egrets overhead. This required shooting at iso 1600 and most definitely pushed the limits of the X1D. But again, this camera surprised me and did a decent job producing yet another cool bird image.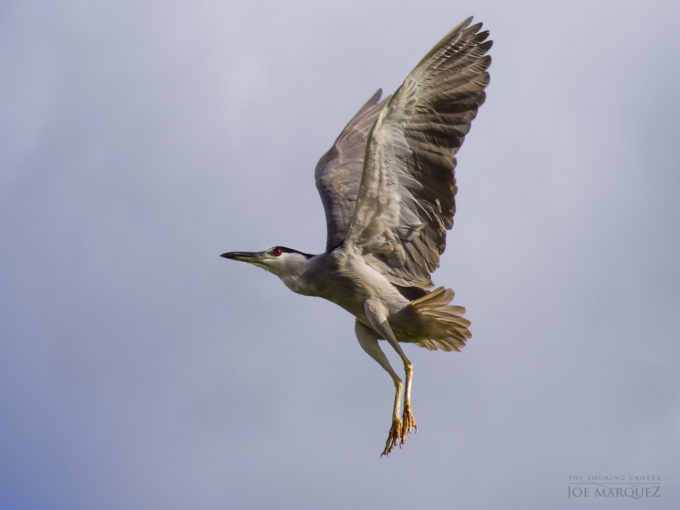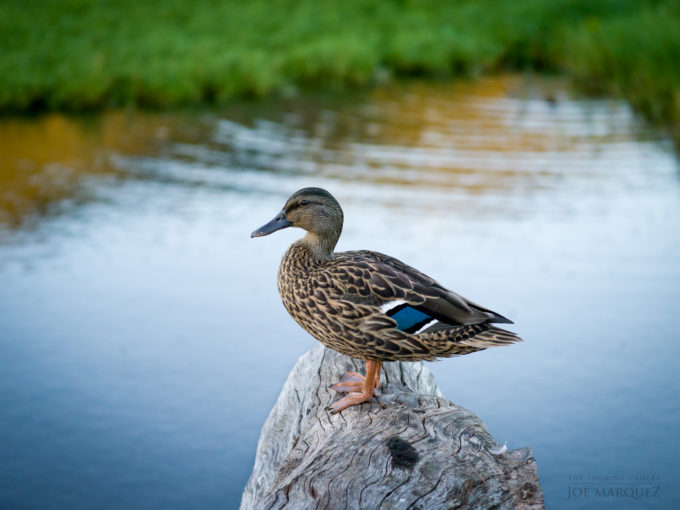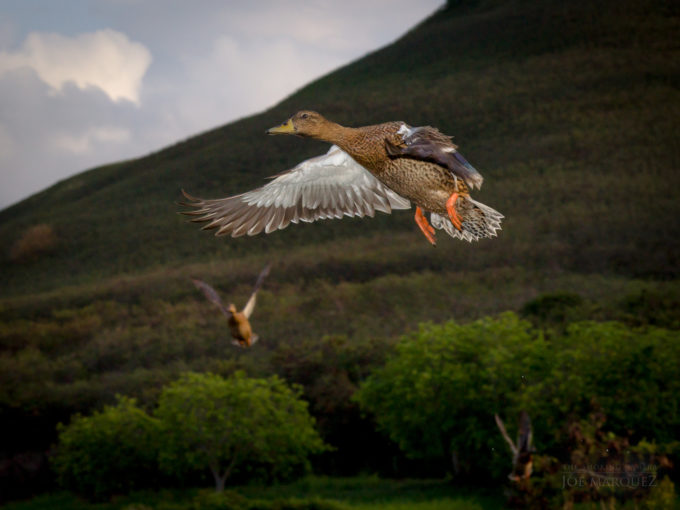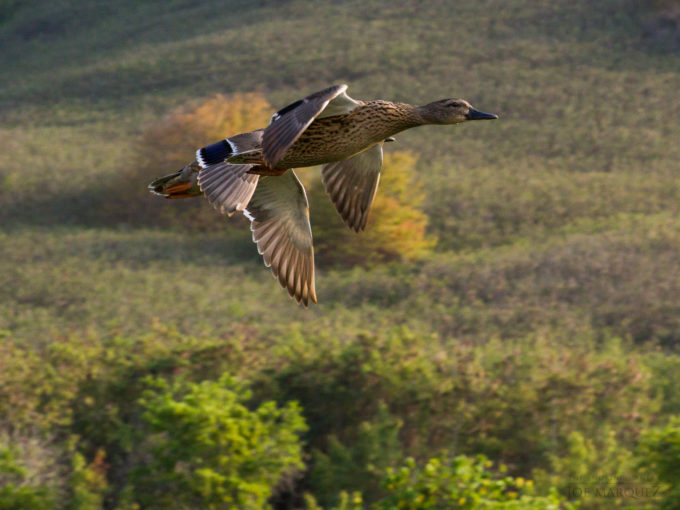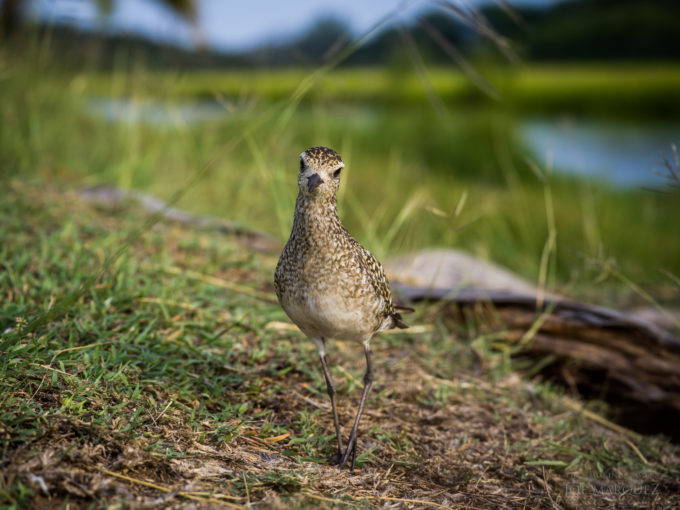 So what's my conclusion? 
Very simply, for serious bird photography, the X1D is no match for a modern DSLR and super telephoto lens. The X1D suffers from too many limitations – no continuous autofocus, 2fps, a 1/2000 sec shutter speed limit and not enough reach. These limitations precluded my photographing smaller more distant marsh birds such as the Hawaiian Stilt. Nevertheless, if one happened to fly nearby I wouldn't hesitate giving it my best shot with an X1D – just for fun of course.
Aloha.