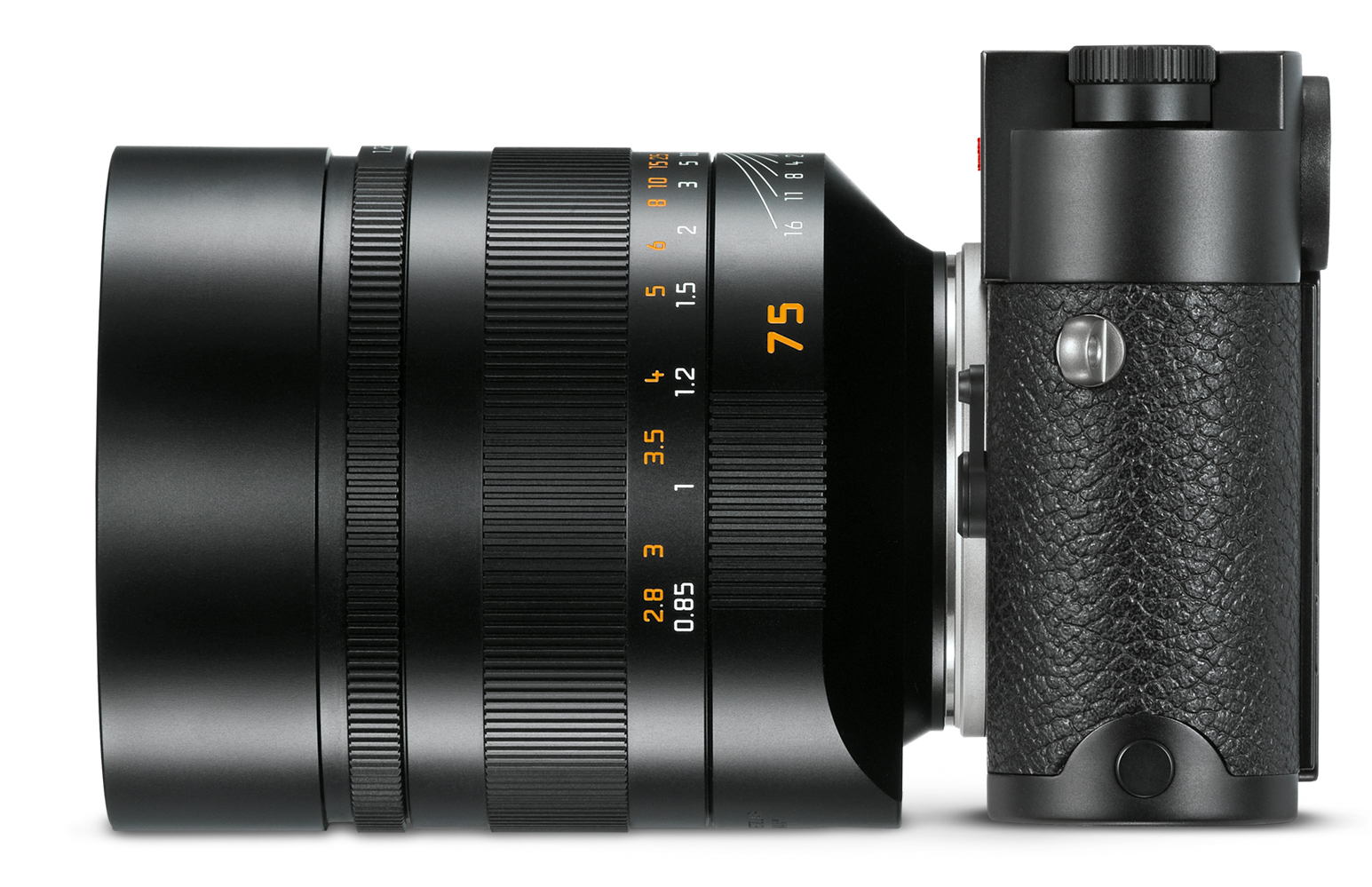 THE NEW LEICA 75 NOCTILUX f/1.25 LENS
WOWzers! This lens has been rumored for quite a while, and it has been announced today by Leica with a delivery date of early 2018. THIS lens will deliver an even more shallow DOF than the famed 50mm f/0.95 and have a close focus distance of 0.85m. This lens will be GORGEOUS for portraits and has me drooling already. I love Leica glass, and have owned the 50 Noctilux three times. Buy, get buyers remorse, sell, then regret. It's a cycle many go through with Leica products, especially the lenses. This new lens, I predict, will be lusted after by many a Leica shooter. M10, M9, M240, SL… this lens should shine on these cameras and offer a unique style and rendering much like the 50 Noctilux still does today. I feel it would also perform amazing on the new Sony A7RIII as longer M lenses really do not have issues on the new Sony cameras when converted.
Are you ready? Are you sitting down? The 50 Noctilux is around $11k today and the cost of the new 75 Noctilux will be $12, 795. Yes, nearly $13000 (or the cost of a Smart Car with money left over for a Disneyland vacation road trip for two). Whoever gets to buy this lens will have a beauty, and probably a future legendary lens. I look forward to samples and hopefully a review sample as it gets closer to release. The thought of this lens with an SL and that EVF? Ahhhhhhh makes me want an SL again but I must restrain myself. Besides it will also work well on a new Sony ; ) So we have choices if we decide to splurge this kind of cash on what is sure to be a beautiful lens.
Press release from Leica below with details on this new lens release.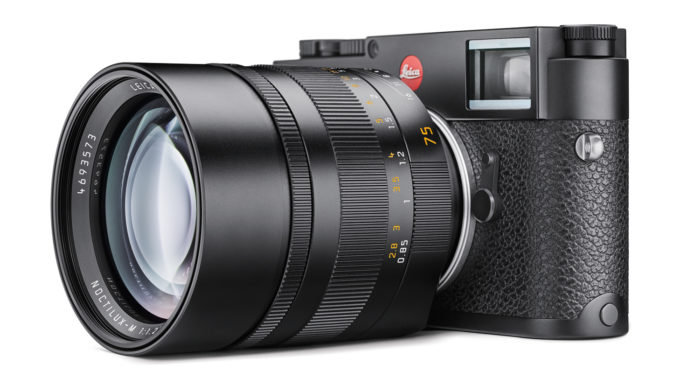 PRESS RELEASE BELOW
November 29, 2017– For more than 50 years, the name 'Noctilux' has been synonymous with exceptional speed and outstanding optical design. Today, Leica Camera announces the newest addition to their lens portfolio – the Leica Noctilux-M 75 mm f/1.25 ASPH. Coupled with exceptional imaging performance and unique bokeh, its hair-thin depth of focus isolates subjects with extreme precision, ideal for portraits with an unmistakable "Leica look".
A legacy of excellence
The first lens of the Noctilux family, the Leica Noctilux 50 mm f/1.2, was announced at photokina in 1966. While the original lens innovated with revolutionary optical properties, ongoing developments led to the launch of two additional generations of the Noctilux in 1975 and 2008. The additional lenses were developed under the premise of further pushing the envelope for imaging performance, each with a faster aperture than its predecessor. All Noctilux-M lenses to this day are special for their rendering and aesthetic when shot wide-open, yielding a three-dimensional "pop" that separates its subjects from the background like no other lenses. The out-of-focus areas behind the subject is smooth and pleasing to the eye, giving a lovely soft background even in the darkest of lighting scenarios.
Together with the Leica Noctilux-M 50 mm f/0.95 ASPH., the Leica Noctilux-M 75 mm f/1.25 ASPH is the co-founder of a new family of lenses. The two current members of this family are both distinguished by their extreme maximum aperture and exceptionally high performance at all apertures, even wide open, and lend themselves to the creation of timeless images marked by a distinctive and revered Leica aesthetic.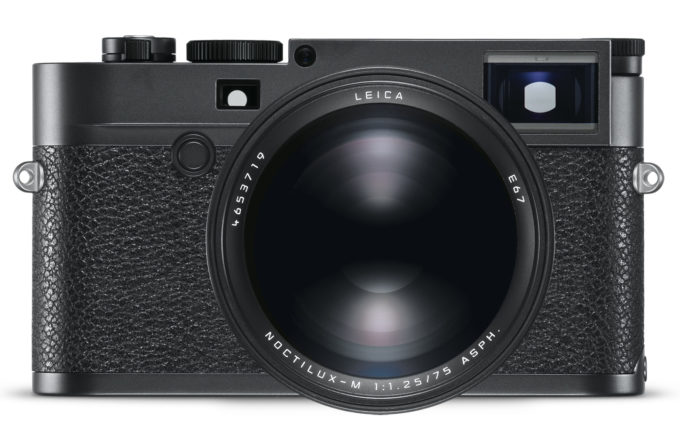 Superior imaging performance
The upgraded features of the Noctilux-M 75 mm f/1.25 ASPH. open up entirely new opportunities in portrait and close-up photography, including a shallower depth of focus than that of the Noctilux-M 50 mm f/0.95 APSH. and a close focusing distance of 0.85m, making for a reproduction ratio of 1:8.8 for even more precise isolation of subjects. Additionally, the eleven blades of its iris ensure a soft and harmonious bokeh in out-of-focus areas.
To guarantee this extraordinary imaging performance, the nine elements in six groups that make up its optical design are manufactured from glasses with high anomalous partial dispersion and low chromatic dispersion. Two of the elements are aspherical, and reduce other potential aberrations to a hardly detectable minimum. The use of a floating element within the complex focusing mechanism guarantees a constantly high level of imaging performance throughout the entire focusing range of the lens – from its minimum focus distance to infinity.
When shooting at maximum aperture, the exceptionally shallow depth of field of the Noctilux-M 75 mm f/1.25 APSH. can be easily focused in when an electronic viewfinder such as the Leica Visoflex. Additionally, the Leica M-Adapter L transforms the Noctilux-M into an excellent lens to use in conjunction with the Leica SL. When the lens is mounted on the Leica SL, the 4.4 megapixel resolution of the camera's EyeRes® electronic viewfinder enables particularly comfortable and extremely precise focusing.
The Noctilux-M 75mm f/1.25 ASPH. features the convenience of an integrated lens hood, which can be extended or retracted in one simple twist. The lens is complemented by a tripod adapter for safe and secure mounting of the lens on a tripod.
The Leica Noctilux-M 75 mm f/1.25 ASPH. will be available at Leica Stores, Boutiques and Dealers at the beginning of 2018.