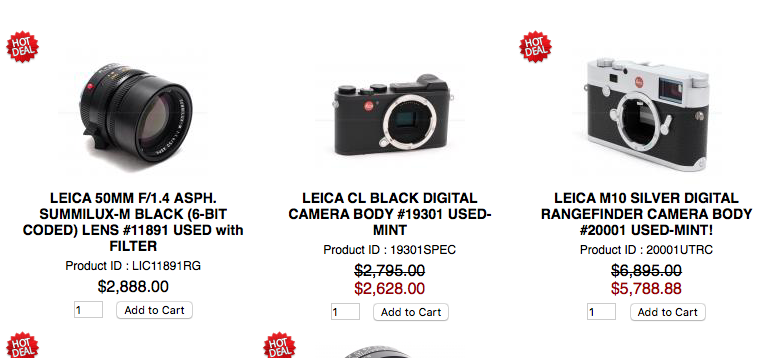 Leica Deals over at PopFlash.com – 50 Lux for $2888?
PopFlash.com always has some good Leica deals going on. Lenses, cameras, etc. From time to time I look at their website and see some great buys. For example, today they have a Leica 50 Summilux f/1.4 ASPH, meaning, the latest version which now sells for $4000. You can get this one there, slightly used in 8 out of 10 condition for $2888. They also have a Leica M10 for $5788 in Chrome with WARRANTY. Many good buys there so if you are looking for Leica, Fuji, Ricoh or Pentax be sure to check them out HERE. 
Figured I would let you guys know as I am sure Leica deals are always welcomed and appreciated!