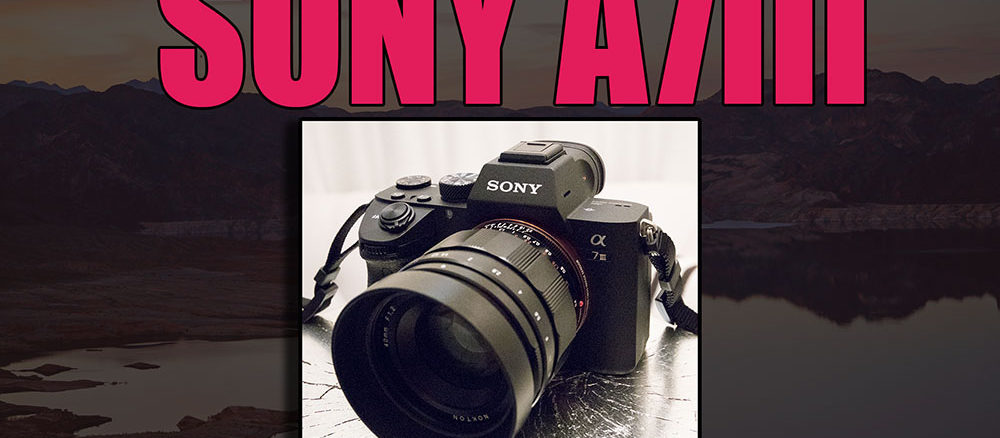 The Sony A7III Review Part 1. Why this may be the one you have been waiting for.
By Steve Huff
First things First! The Sony A7III SPECS: 
24MP Full-Frame Exmor R BSI CMOS Sensor

BIONZ X Image Processor & Front-End LSI

693-Point Hybrid AF System

UHD 4K30p Video with HLG & S-Log3 Gammas

2.36m-Dot Tru-Finder OLED EVF

3.0″ 922k-Dot Tilting Touchscreen LCD

5-Axis SteadyShot INSIDE Stabilization

ISO 204800 and 10 fps Shooting

Built-In Wi-Fi and NFC, Dual SD Slots

USB Type-C Port, Weather-Sealed Design
Ahhh yes. It seems like just yesterday I was writing about the Sony A7RIII. Now I have had a chance to use the brand spanking new A7III for a few days and while I only had a brief time with it (along with 30-40 other journalists and YouTubers) shooting most of the same subjects, I pretty much have a feel for what it is all about, and what it can do for photographers who have yet to step up to full frame, or are rocking an older full frame camera. Also for those who want to switch to Mirrorless it is my opinion that right now is THE TIME to do so.
Mirrorless is hot, it is gaining steam, and for very good reason. Todays Mirrorless is nothing like the mirrorless from a few years ago. The A7III has now brought incredible full frame quality to those without a fat wallet.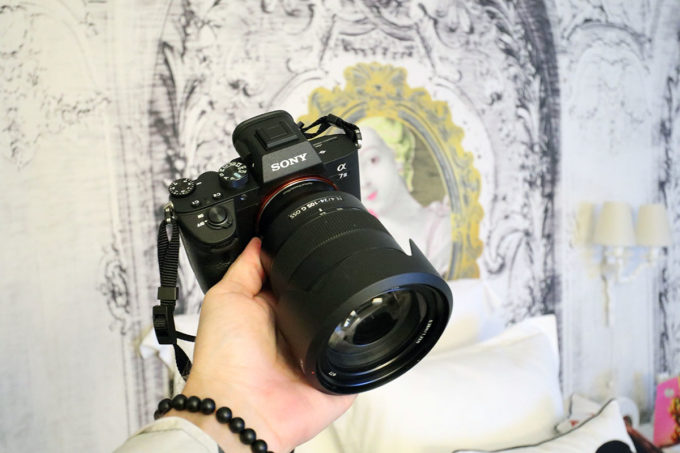 While not cheap by any means, there is no camera today, that one can get for $2k or less that does what the A7III does. It gives us so much, for not so much money especially when compared to the competition.
This is an important camera as it is the first to offer full frame, 15 stop DR, 4K video, dual slots, amazing AF speed of the A9 and a battery that is rated to over 700 shots for this kind of investment. Weather sealing is here, as is EYE AF, as always with these Sony cameras. This may be called "The Basic Model" by Sony but I feel they are doing that as some sort of joke as this camera is far from basic.
This is indeed a sort of stripped down A9, and of course you do not get all of the benefits of the $2500 more expensive A9, but you do get that AF system from the A9 as well as some other features from the new bodies that Sony has recently introduced (Joystick, Dual Card Slots New Battery System) Sony has also created an all new sensor for this camera and it performs VERY well. It should as Sony makes sensors for many cameras and they are a world leader in Sensor technology.
Sony A7III with the Voigtlander 40 1.2 at f/2. So rich, so much depth  – but that is partly the lens. This lens is so beautiful I recommend it to all Sony shooters. It allows you to really experience that manual focus experience and delivers f1/.2 for low light. Small in size and such a high performance lens.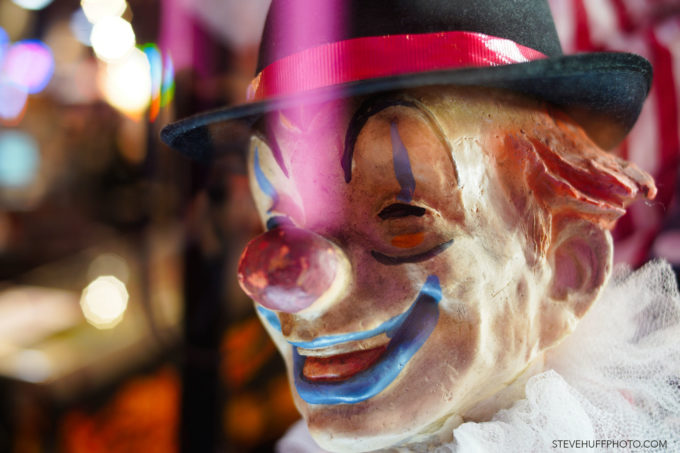 –
I remember like it was yesterday when Sony released the little NEX3 and 5 (see my 2010 review of those HERE), I had them ALL back then and bought almost every Sony released like a crack addicted man out of control. Compared to what we have here today, those were like baby toys in all ways from build, speed, performance, size, lenses, etc. Sony has come a LONG way and pretty quickly I will add. We now have so many full frame lenses from Sony and tons from 3rd party manufactures such as Zeiss (Loxia and Batis line), Sigma,  Voigtlander and others. One of the benefits of these Sony cameras and mirrorless in general is the ability to use the camera with almost any lens made, by any manufacturer. Have an old Canon lens? An old Leica lens, a Nikon? Get an adapter and use them on the Sony A7III, A7RIII, A9 or any Somy mirrorless! In fact you can change the entire way this camera shoots. Plop on the GORGEOUS Voigtlander 40 1.2 E Mount and have a small, solid, manual focus experience that will make you feel amazing when you nail that perfect shot.
My 1st Look Video..more video to come on the A7III soon!
Being full frame, these cameras like the A7III can use all of the lens (make sure to use a full Frame lens of course) and produce all of its character. Unlike an APS-C or Micro 4/3, full frame allows one to really use exotic and other brands of glass and shows their full character. With higher end M 4/3 and APS-C models these days almost hitting the $2k mark, to get this a7III with a new generation sensor and loads of features and amazing amazing speed is pretty remarkable.
What about the old A7 and A7II?
Yep you can get the original A7 for under $800  and the A7II for under $1100. Even less than the III, so why not just go that route and save even more?
Well, you can, as those are great cameras for IQ. The original A7 though would feel turtle like in comparison, but if one wanted a Sony body only for manual lenses, that would be a great buy for $900 or so. But the original lacks in speed, response, has an older EVF and is a first gen product. The Mark II was lovely but lacks the battery life, the speed and dual slots and joystick of the III. If those things do not matter, a II could be a great buy at under $1100.
A7III JPEG – CROP from full frame with the 85 1.8 – Click for larger.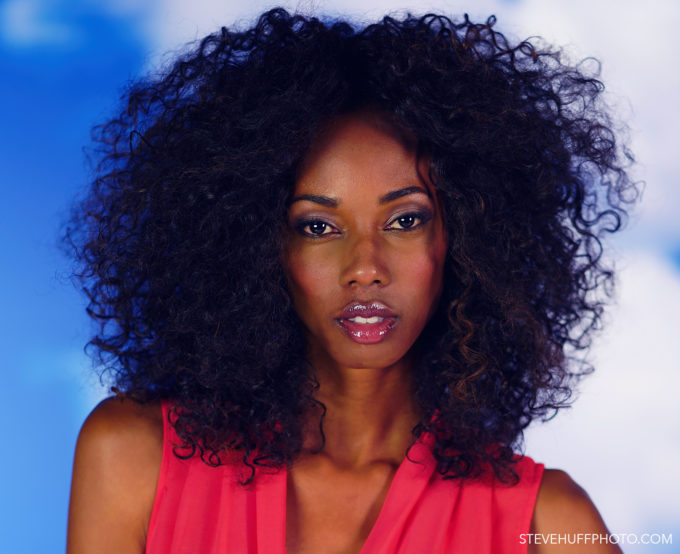 Whats the differences between the A9, A7RIII and this A7III?
The A7III is touted by Sony as their "Basic" model for "Everyone". The A7RIII is for RESOLUTION and some pros need that extra OOMPH in the pixel dept as the 42 MP sensor provides plenty of megapixels for 35mm full frame. The A9 is the flagship pro model and offers pro weather sealing, speed that can not be matched by any camera (Not even the Nikon D850 beats the A9 AF Tracking)), no blackout EVF, 20 FPS, and better build and control. To me, the A9 feels the best made in my hand, then the 7RIII and then the 7III. All are fantastic though and feel very similar in use. The speed jumps from these latest Sony cameras is astonishing compared to previous generations. The battery life is also HUGE as is the dual card slots. They have come a long way and fast.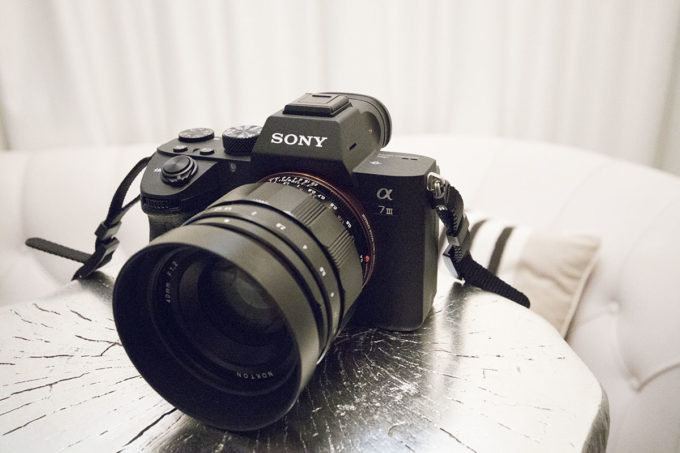 Here are some of the most important differences between the models:
The Sony A9 – King of Speed. Auto focus and FPS. At 20 FPS you can shoot without any EVF blackout, and it is an incredible experience. See my full A9 review HERE for all of the details. The A9 also has the most solid and well made body, the most extensive weather sealing and amazing battery life. It has a high res EVF that looks like an HDTV when you frame with it, and of course the dual slots (now all have this), the joystick (now all have this) that all models now have. This camera comes in at $4500 and is the most expensive Sony camera they make. It is the flagship and really meant for pro sports and action shooters though anyone can benefit from the speed and response.
Massive crop from an A7III JPEG, click it to see it larger

The Sony A7RIII – That resolution. 42 MP is what this one pumps out so those who seek the ultimate detail in 35mm mirrorless, this is it. Landscape pros, this is your body! It offers near A9 speeds while giving us this incredible almost medium format like resolution, and it also gives us the same EVF, battery, and most of the features of the A9 besides the new control dial the A9 added. It shoots at 10FPS instead of 20 and offers pixel shift for high res images. It is like a slightly slower high res A9 without the no blackout EVF or 20 FPS. Coming in at $3300, it is not cheap but $1200 less than the mighty A9. In low light this thing rocks as well. But all Sony's do these days.
A7III with 24-105 for a quick grab shot…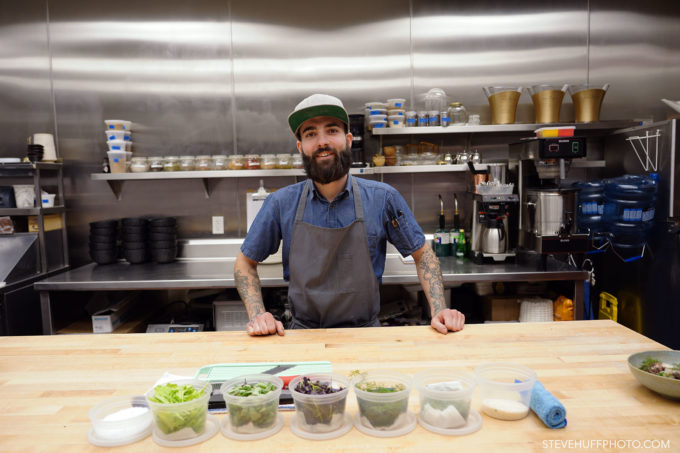 The Sony A7III – At $1999 this is now the lowest cost current A7 body. All that we lose from the two above is the higher res EVF (A9 and A7RIII), the no blackout EVF (A9), Extensive Weather Sealing (Though this is weather sealed), Pixel Shift from the A7RIII and the backside is made from more plastic than the other two. We still keep the dual slots, joystick, and the speed is increased from the A7RIII and uses the A9 focus system, which is incredible. 10 FPS like the RIII. So we do not lose much while we are saving a ton. I forsee pros using the A9 and a7RIII and some pros using the a7III but also many enthusiasts, hobbyists and those who have smaller formats like APS-C, Micro 4/3, Phones, etc. If you ever wanted to jump into full frame, as I said, no better time than now.
Click for larger. Voigtlander 40 1.2 and Sony A7III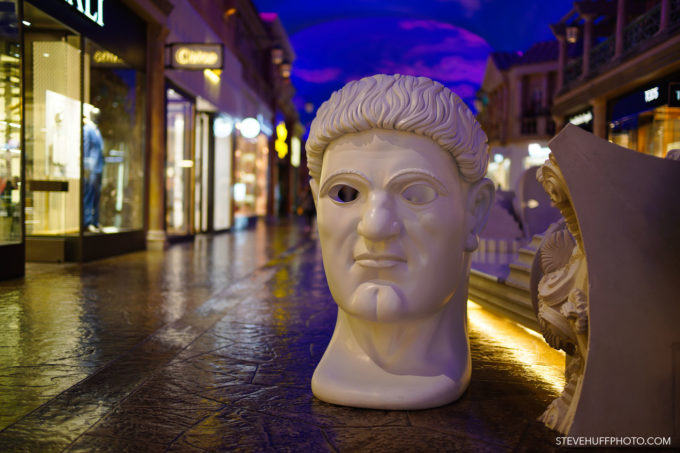 The A7III is giving us the most bang for the buck of all the NEW Sony cameras, meaning we pay less and get almost as much as the big boys. 
The IQ from the new Sony is very similar to the character and color from the other two, and they have that Sony signature about them. All cameras render images differently as each sensor is different. The lenses we use are like our paint brushes and the sensor, the canvas. This is why some choose certain brands over others. Fuji is known for their amazing color simulations, Olympus is known for their warm happy colors, Leica is known for their own unique color character and Sony has one as well. The funny thing is, I have shot Sony cameras for A LONG TIME, going back to the 1st Mavica floppy disk camera and then the F707 which was so cool for its time. Even then, I see similarities in color signatures from the old to new Sony cameras. Of course, the new models are 10000X better but color wise, these still have the Sony look.
EVEN THIS JPEG IS PRETTY DETAILED AND IMPRESSIVE! Click it for larger and full crop! Sony 85 1.8 for this one.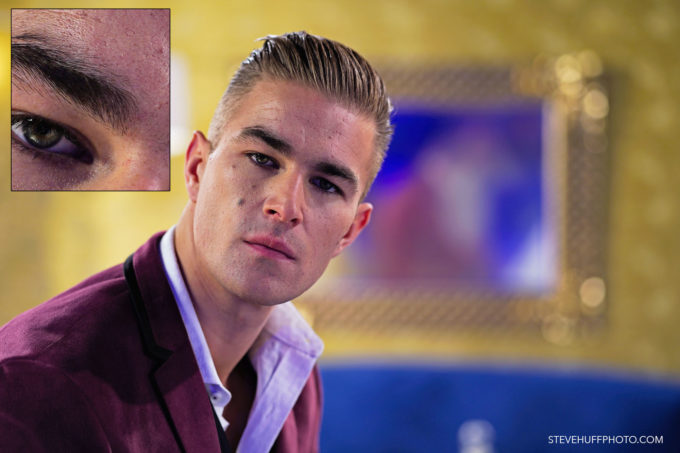 15 STOPS OF DYNAMIC RANGE
This is now becoming the norm it seems. Dynamic range is huge on the A7III. If you underexpose, no worries you can bring it to life easily during the RAW conversion or even on the JPEG. Fifteen stops, or up to that, is incredible. Makes it tough to blow highlights really. Even for video we get that high dynamic range, and this camera does video very well. Sony is up there with video and this model offers S Log 2 and 3 (Unlike the A9). Not many cameras out today can reach Sony's level of Dynamic Range, besides the expensive pro Nikon models that will cost much more and be much larger.
From a Helicopter with the A7III and 24-105 (shot through glass in a helicopter)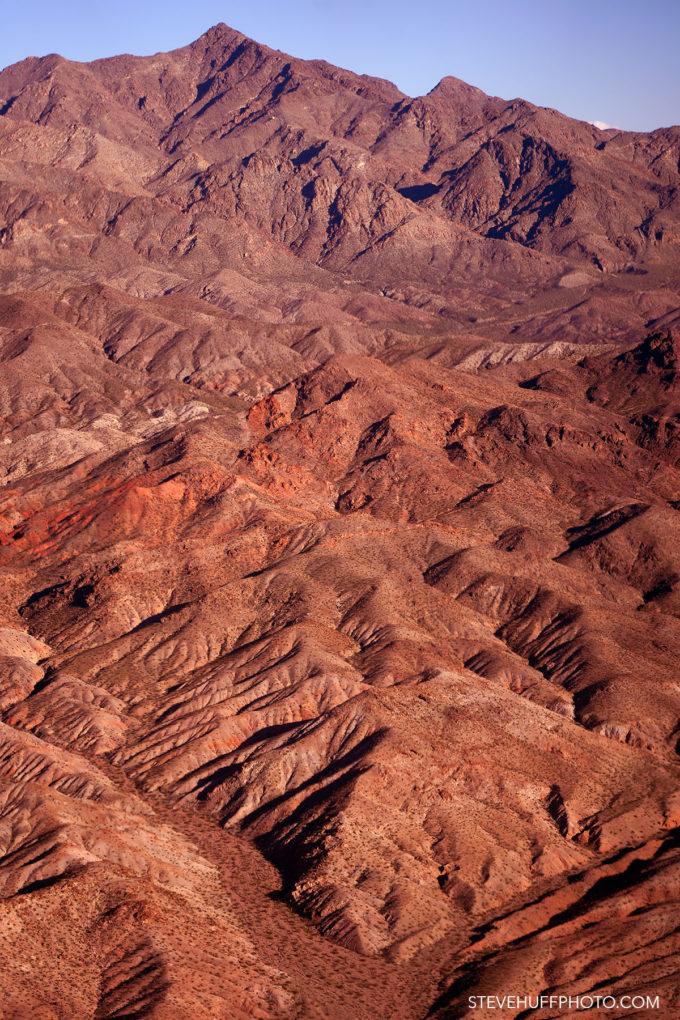 MENU SYSTEM
The Menu system is the same as previous Sony's and that was no surprise. Me, I find the menus in the Sony cameras to be WAY to jam packed for my tastes. Makes me feel l like I am setting up some high tech difficult piece of tech but in reality, it is quite easy once you get the hang of it. I prefer simple menus like Leica and Hasselblad deliver. But that is a small complaint as most do not mind the Sony menus. Once you learn it, and set it up, you should be good to go as all buttons are programmable. So make it your own when you get it and you should not have to worry about it later.
This camera is important, and mark my words…it will be the best selling Sony this year. I thought the a7RIII would be it, but I had no idea what Sony had planned for the A7III. Costing only $2k means it will indeed be the camera many jump to and I am already seeing it. I had emails this week from Nikon and Canon shooters who are finally making the switch due to THIS camera. Crazy how fast some have jumped on this.
Gotta love the rendering from the 40 f/1.2! This is still my most used lens on my Sony. See my review of it HERE.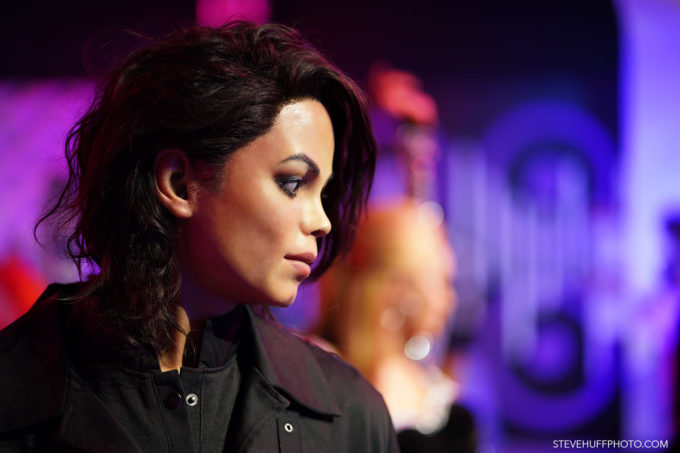 This camera will be the reason for many to upgrade to full frame and experience the extended DR and full depth of field control. It will even convert some who use their phone I think as NO PHONE can do what a good camera can do, period. END OF STORY.
If I were to choose one Sony today to buy, for me it would now be this A7III. With the money saved over an a9 or a7RIII I would buy a good lens or fund a scenic vacation. When using it, it feels like the others and provides similar color and IQ.
Again if you do not need the FULL OUT crazy speed of the A9 or the higher res of the A7RIII or the higher res EVF, then the A7III is a no brainer from what I have seen so far. I have had extensive use with all three, and all previous gens. To me, the a7III is the best model for those who are not sports or landscape pros as it gives you everything you need, for the least amount of cash outlay.
JPEG through Glass (in a helicopter) – click them for larger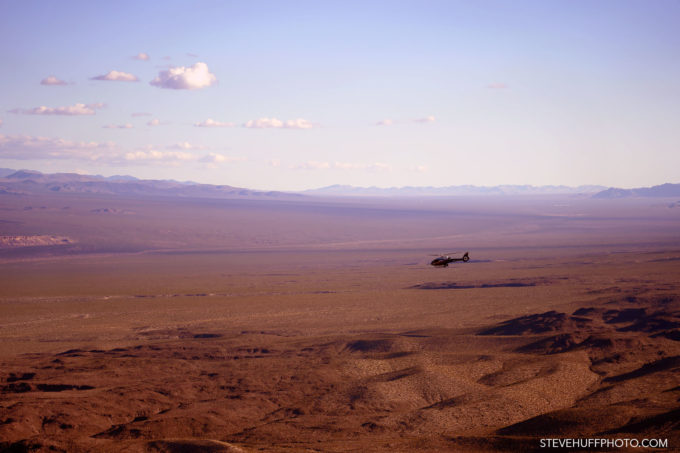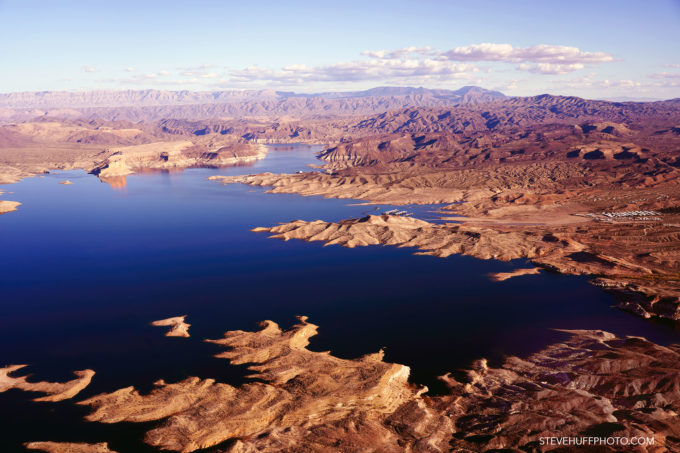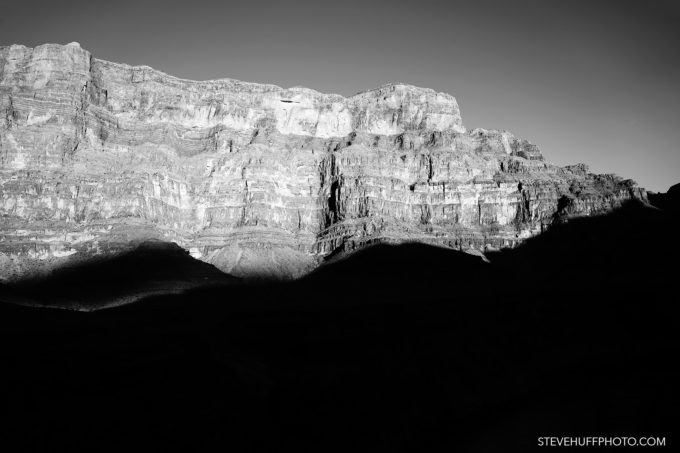 Why are you showing JPEG only Steve?
Well, there is no support for this camera yet (as of this writing) when using Adobe or C1 products. You can convert using Sony software as of today but that may be the worst software I have ever used. So I will wait for other software to support. I believe C1 will be ready in a week or so. So all images I have shown have been JPEG shot in either Standard, Vivid or B&W in camera. Part 2, when I get a chance to use the camera MUCH more, will only show RAW processed images which will be a step up in IQ as RAW is always the preferred way to shoot.
Harrahs Casino. I used to see this statue 15 years ago at this casino and swore it was bad luck which is why the Cason put it in! Of course that's not true but back then when I would play blackjack I would lose anytime I saw this statue on my way, so I later avoided it and never had a losing streak there again! I no longer do ANY gambling but it's fun to look at. 
A7III and Voigtlander 40 1.2 – Click for larger.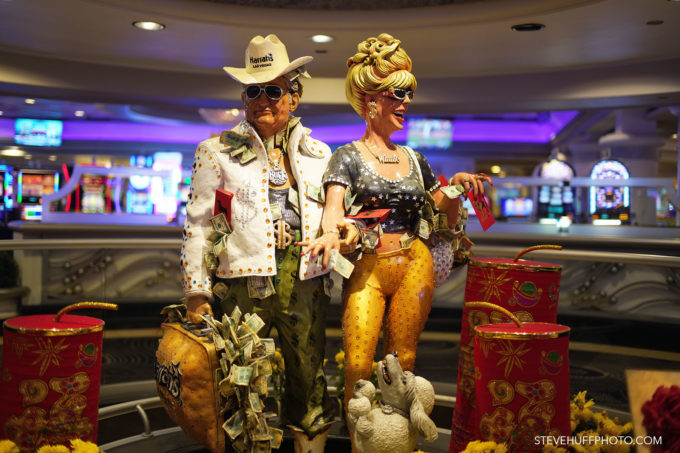 What about M lenses on the A7III?
I feel it will perform the same as the A9 and A7rIII with Leica M mount lenses. Which is very good. But only for 35mm and up. Go wide and you will most likely see the corner smearing we see on the other bodies as these cameras were not made for M glass. Even so, they work great with M lenses, especially 50mm and up. The best performance for M glass these days is with the M10, without question.
BATTERY LIFE
This camera has INCREDIBLE Battery Life!  Rated to 710 shots but you can get even more just as many are doing with the A9 and RIII. The new Sony Battery system was well worth the wait. I only need one battery instead of five ; )
LOW LIGHT AND HIGH ISO?
We are at a point now where ANY of these modern Sony cameras will deliver amazing low light performance. The older A7SII, the A7RIII, the A9 and this A7III are wonderful when the lights get low. When I get a review unit I will test it in low light clubs shooting music, but I already know it is amazing. The ISO range is from 100-51200 and it is expandable to over 200K ISO. Not really usable at 200K but at 51K? Sure if you need it. THAT IS AMAZING as I remember when ISO 640 was tough to get without noise. Anyone remember the ORIGINAL Canon 1dS? ISO 640 looked like ISO 51k does on the Sony a7III!
Below are a few ISO samples from high to EXTREME! All with the A7III and 24-105 Lens. Click them for larger.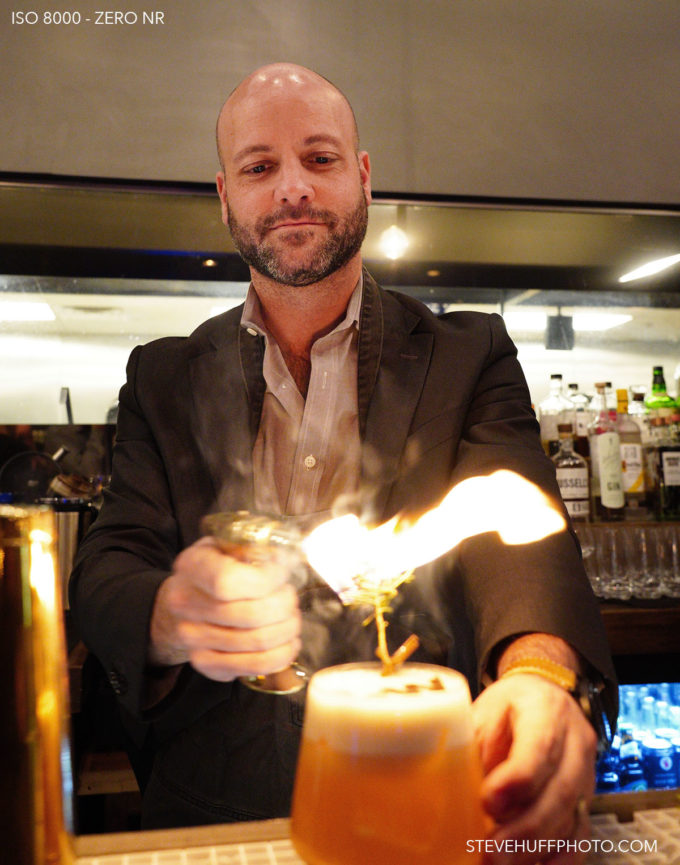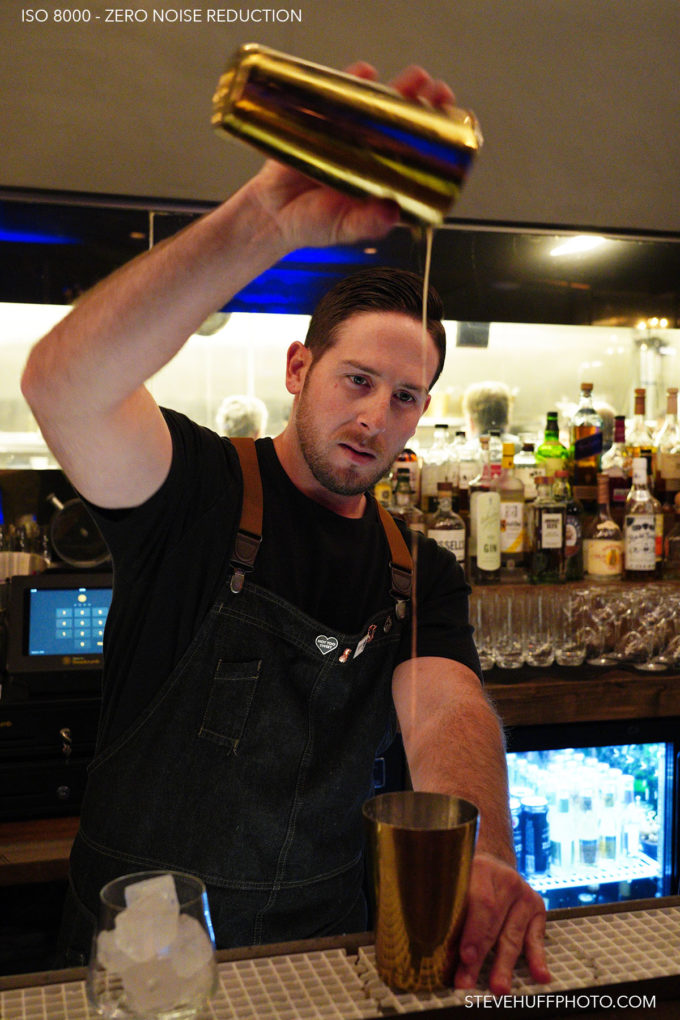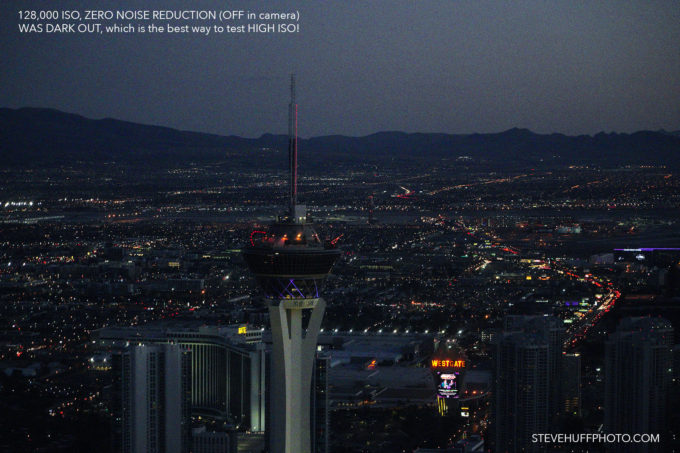 So today we no longer have to worry about low light or cranking the ISO if we need to do that. Get a fast lens, turn up the ISO and you can create very cool images in any light. Same with the opposite end of the spectrum. Bright light is OK as the Dynamic Range is almost unstoppable. I can not believe we are getting this much in a camera for $2000.
This is just  part one of my review. Part two will have ISO tests, detail comparisons, and video tests as well as a video to go along with it. But the A7III is hot, and should be. I speak the truth and from the heart and try to avoid the noise and technical jargon. I also try to avoid the extensive microscopic evaluations as that has nothing to do with taking pictures, and enjoying your new camera. Trust me, I see nothing from any manufacturer when it comes to performance and features for the money that beats this a7III.
If you are a enthusiast, a pro, a hobbyist and have been getting that itch for full frame….take a LONG hard look at the A7III. If you have an older A7 or A7II, take a look if you are wanting more from your camera.
More to come, and also more with the a7RIII as well. 
You can pre order the A7III at Amazon or B&H Photo
You can order the Lenses I used here:
---
PLEASE! I NEED YOUR HELP TO KEEP THIS WEBSITE RUNNING, IT IS SO EASY AND FREEE for you to HELP OUT!
Hello to all! For the past 8 years I have been running this website and it has grown to beyond my wildest dreams. Some days this very website has so many visitors and because of this I need and use superfast dedicated web servers to host the site. Running this site costs quite a bit of cash every single month and on top of that, I work full-time 60+ hours a week on it each and every single day of the week (I receive 100-300 emails a DAY). Because of this, I could use YOUR help to cover my costs for this free information that is provided on a daily basis. 
To help out it is simple, and no, I am not asking you for a penny!!
If you ever decide to make a purchase from B&H Photo or Amazon
, for ANYTHING, even diapers..you can help me without spending a penny to do so. If you use my links to make your purchase (when you click a link here and it takes you to B&H or Amazon, that is using my links as once there you can buy anything and I will get a teeny small credit) you will in turn be helping this site to keep on going and keep on growing.
Not only do I spend money on fast hosting but I also spend it on cameras to buy to review, lenses to review, bags to review, gas and travel, and a slew of other things. You would be amazed at what it costs me just to maintain this website, in money and time (250 hours a month, and about $3000 per month).
So all I ask is that if you find the free info on this website useful AND you ever need to make a purchase at B&H Photo or Amazon, just use the links below. You can even bookmark the Amazon link (not the B&H) and use it anytime you buy something. It costs you nothing extra but will provide me and this site with a dollar or two to keep on trucking along.
AMAZON LINK (you can bookmark this one)
B&H PHOTO LINK – (not bookmark able) Can also use my search bar on the right side or links within reviews, anytime.
Outside of the USA? Use my worldwide Amazon links HERE!
You can also follow me on Facebook, Twitter, or YouTube. 😉
One other way to help is by donation. If you want to donate to this site, any amount you choose, even $5, you can do so using the paypal link HERE and enter in your donation amount. All donations help to keep this site going and growing!
 I do not charge any member fees nor do I (nor will I ever) charge for reviews, so your donations go a long way to keeping this site loaded with useful content. If you choose to help out, I thank you from the bottom of my heart.