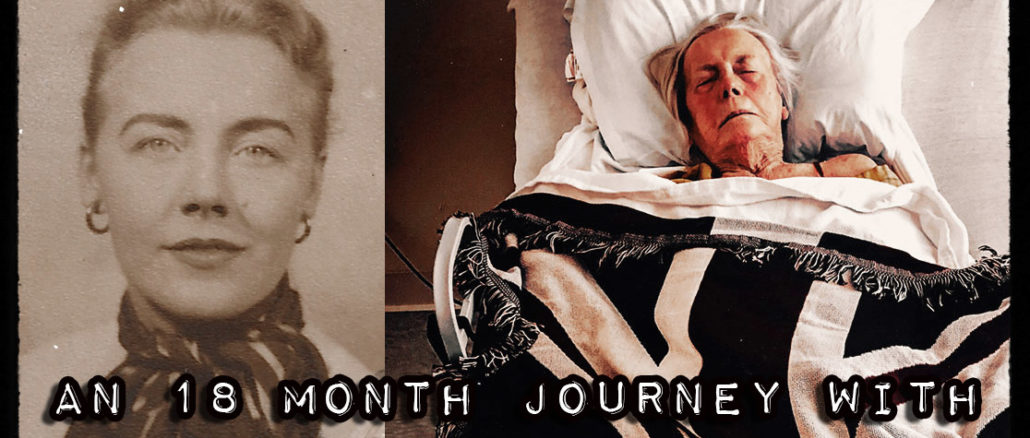 Stages: An 18 Month Journey with my Mom and iPhone
By Justin Press
The old adage is that the best camera is the one you have with you and with that said, no doubt your phone is your realistic constant companion. Yes, I know many take a small bag with them and carry a smaller kit but your day to day, a phone and in this case the iPhone 8+ became my mind's eye.
My mum recently passed due to complications from dementia and a broken hip, the former for anyone over 80 is a hard road to navigate, add dementia into the mix and it's nothing more than a waiting game. For the last 18 months she was under my care and the several facilities that took her in I decided to document her journey because I felt it was important to explain this disease to others and to help me better understand the hardship and what my mum and I were embarking on.
She was a child of the Battle of Britain as her family lived in Birmingham and the West Midlands where the Luftwaffe decimated the countryside going after manufacturing and munitions. So basically my mother was as tough as a bloody coffin nail. We knew something was amiss several years back, we thought it was isolation since my father passed or just normal aging, little did we know it was her mind and memories going, dementia was a foreign term to our family. Her sister suffered the same fate, but in typical English manner, it was all stiff upper lip and onward thru the fog.
Though in no exact order these images help tell when she was just new to the idea of dementia and then as time progressed and she regressed, the narrative is apparent. The hospital shots are after her fall and broken hip, post surgery and then a short stint in rehab which proved futile and eventually not eating, depression and other infections spread eventually stealing her from us. When she fell, which she had repeated times, and her hip was diagnosed I knew the end was going to come swiftly. Walking was her last freedom as her mind was no longer her own, and when that freedom became nothing more than a wheelchair and a bed, I could tell that she wanted nothing more of this life.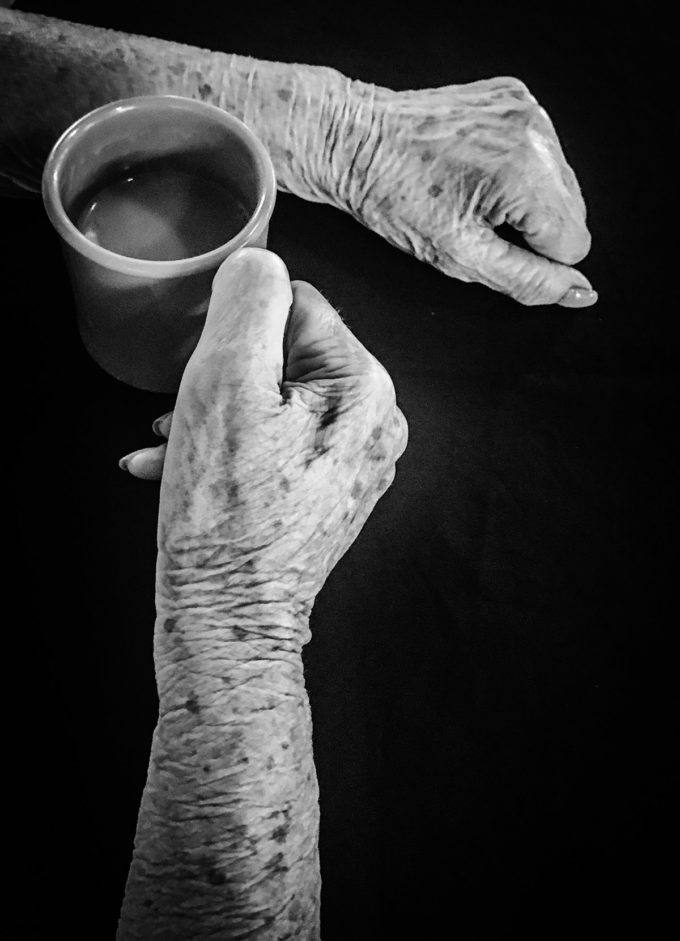 At first I thought these images painful but the more I look at them and examine them they tell the story that many will face in their own family and maybe even themselves might be headed towards sadly so I feel it's okay to peel back the curtain and address this issue thru the lens.
The iPhone 8+ let me be stealth and unobtrusive while giving me just enough of a quality image to hold the story together. Thank you Steve and Brandon for letting me take a few people on this journey.
*Ive included one when of her first passport phot when she was young and radiant and having a ball living in post-war London. Also, my wife is in several shots and she proved so essential to making my mother find some comfort.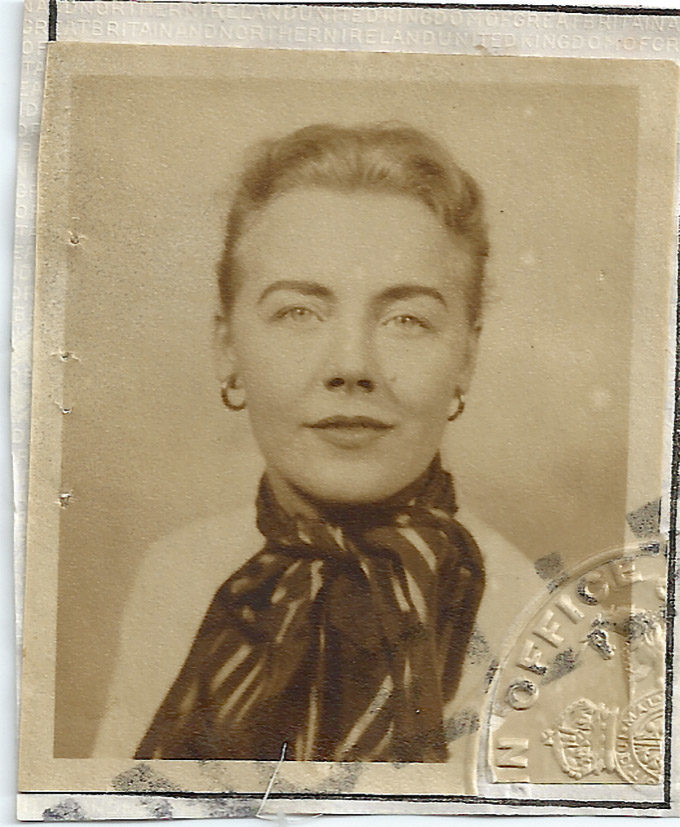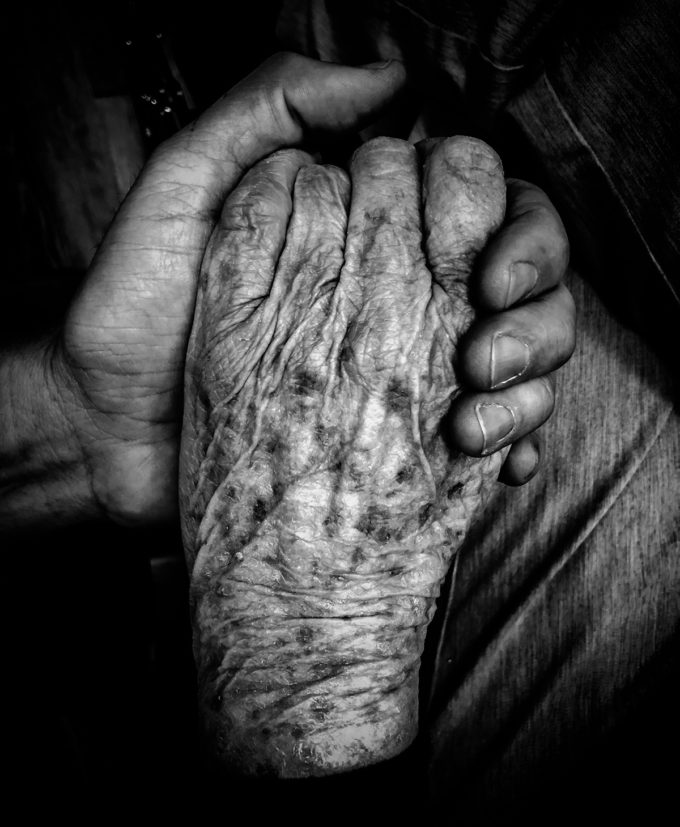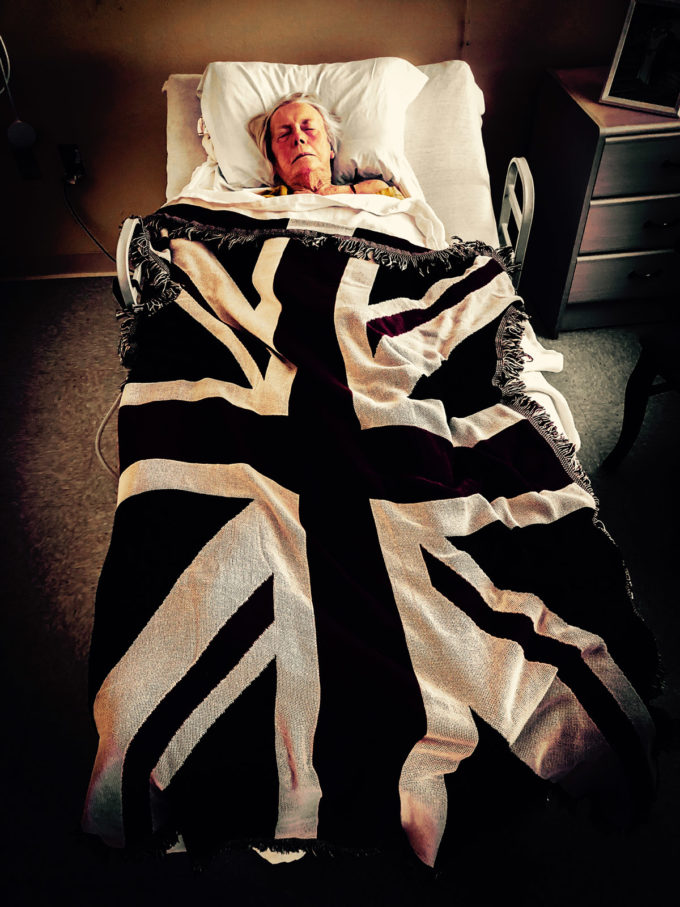 Best, Justin
Justin Press