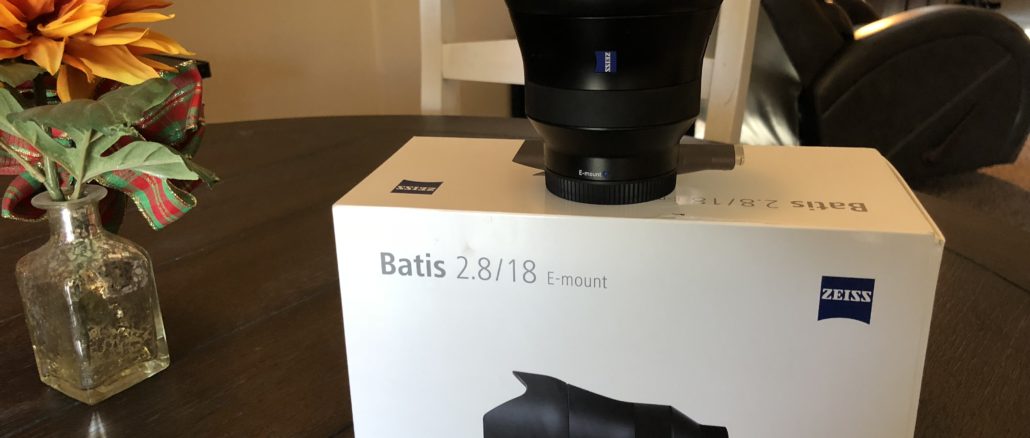 SOLD: Zeiss Batis 18mm f/2.8 Sony E Mount! In Box.
THIS HAS BEEN SOLD
Hello everyone! Hope you are all having a wonderful weekend. Just wanted to post this here in case anyone is looking for a great deal on a fantastic lens. I am selling my well loved Zeiss Batis 18mm f/2.8 for Sony E Mount. I used this on the A7RIII and A9 for the last 7 months strictly for video, and I have since move to Canon for my video work. So I no longer need this lens.
It's an amazing lens for photography or video, and the reviews tell the tale. Almost a perfect 5 stars at B&H Photo with 67 reviews.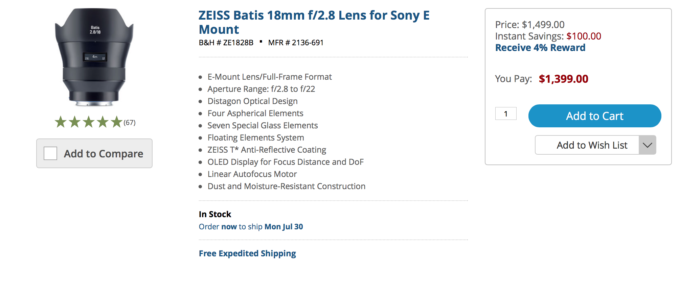 My lens is optically perfect. Has one small scratch on the side (see photos below) and has a Voigtlander Bottom cap for some reason. I may find the Zeiss cap, and if so, that will be what it ships with. It comes in the box, with hood and this is as good as it gets in an 18mm range for Sony. Sells for $1400 new (what I paid) and I will let this go for $900 shipped within the USA. No PayPal fee. So $900 total, shipped.
LENS HAS SOLD