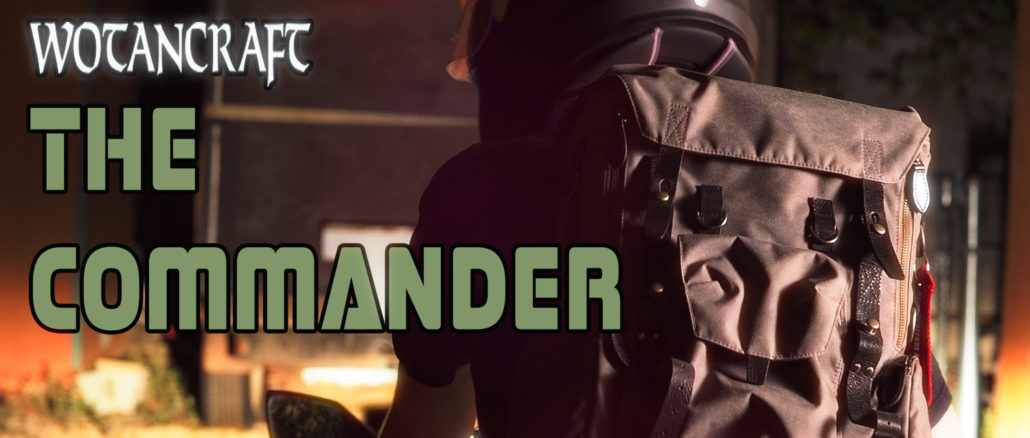 The Wotancraft Commander Backpack Review. A bag like no other.
By Brandon Huff
For the past couple weeks I've had the opportunity to use the beautiful and intense WotanCraft Commander, a military inspired workhorse capable of fitting everything you need for a weekend photography road trip or flight out of town. The design of this backpack was inspired from a WWII Swiss Army "Salt & Pepper" rucksack but made with the craftsmanship that an executive would appreciate. All WotanCraft bags are manufactured with top tier materials and utilize their military grade Cordura Canvas finished off with a wax treatment and a underside water-repellant PU coating. Here are some shots of the bag itself!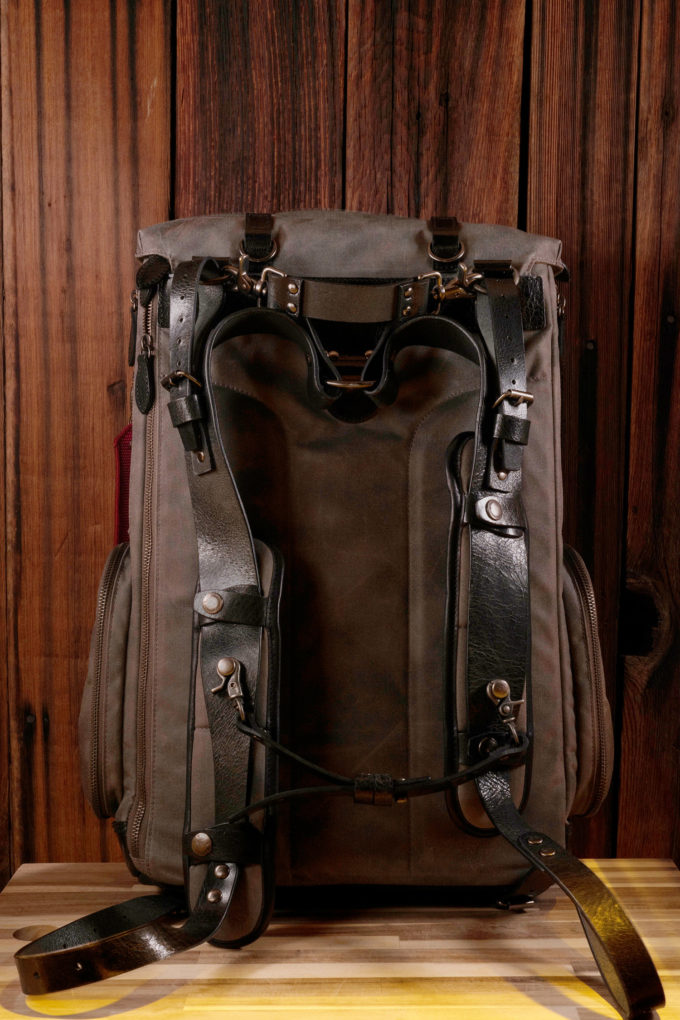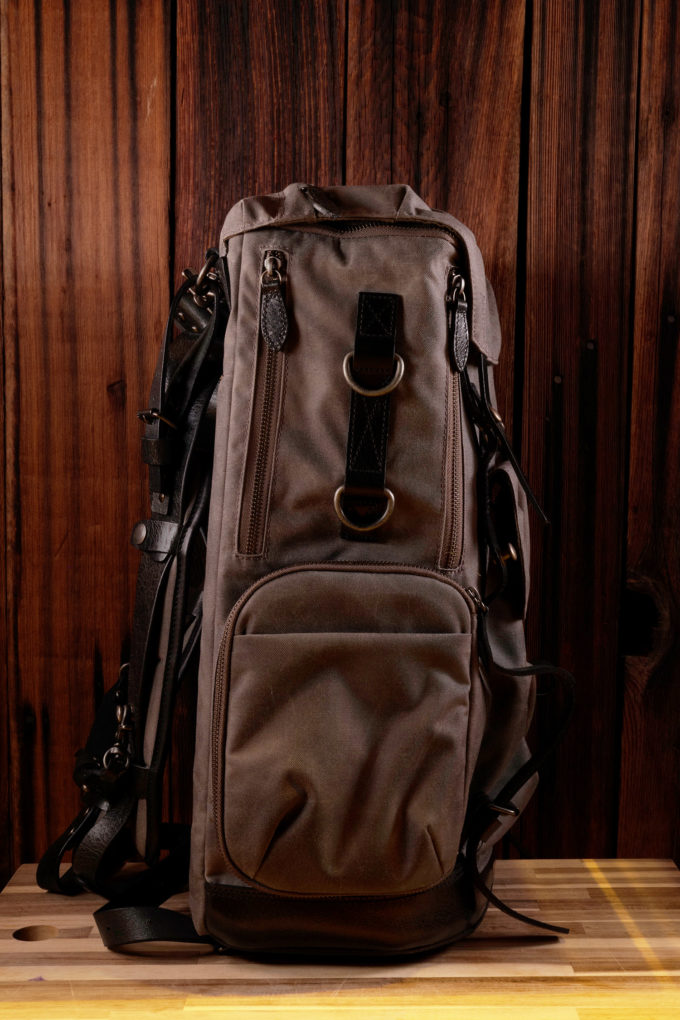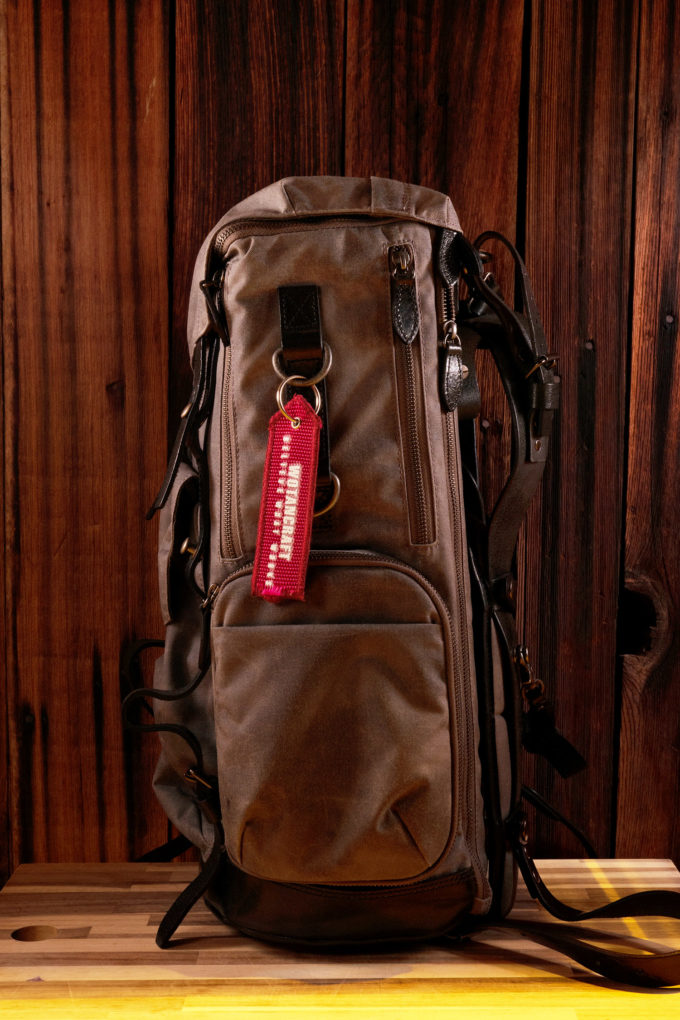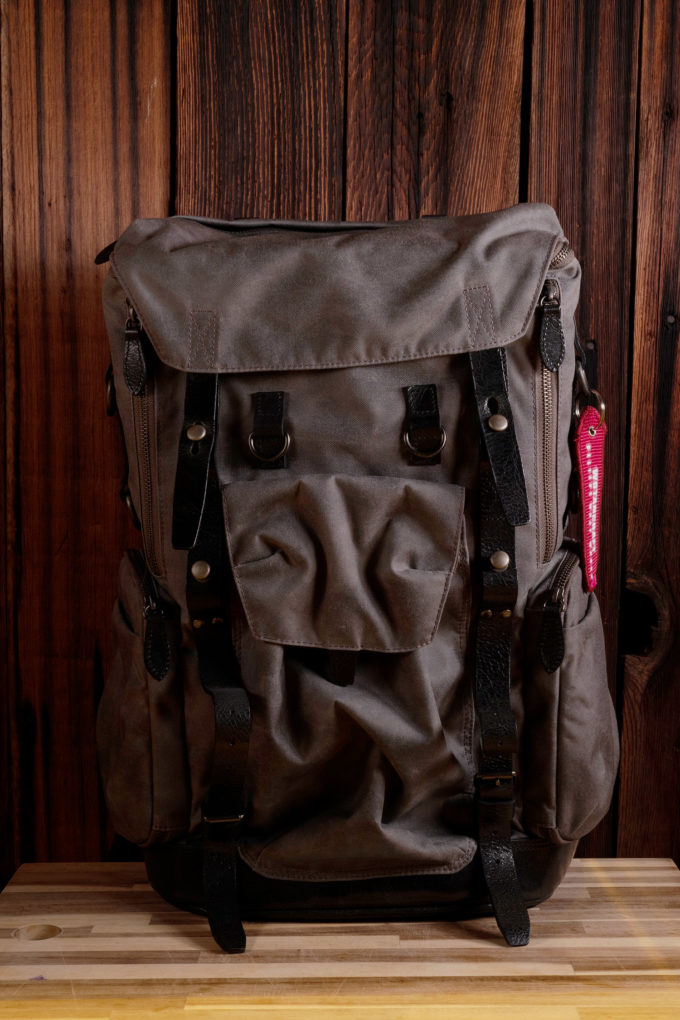 As you all can see this bag is BEAUTIFUL! Not beautiful in a "traditional" way but beautiful in a rugged and modern im gonna get stuff done kind of way. I actually had the opportunity to use this bag while I was in Atlanta. My dad came up to me, handed me the bag and asked if I wanted to write a little article about this piece of fashion brilliance and I of course excitedly said "of course!".
See, I have a special love for bags, especially really well made and designed bags. They always look great and exceed your expectations…this bag was no different. Here's how it looks while on me, or should I say "attached" to me as this bag, once on, stays on.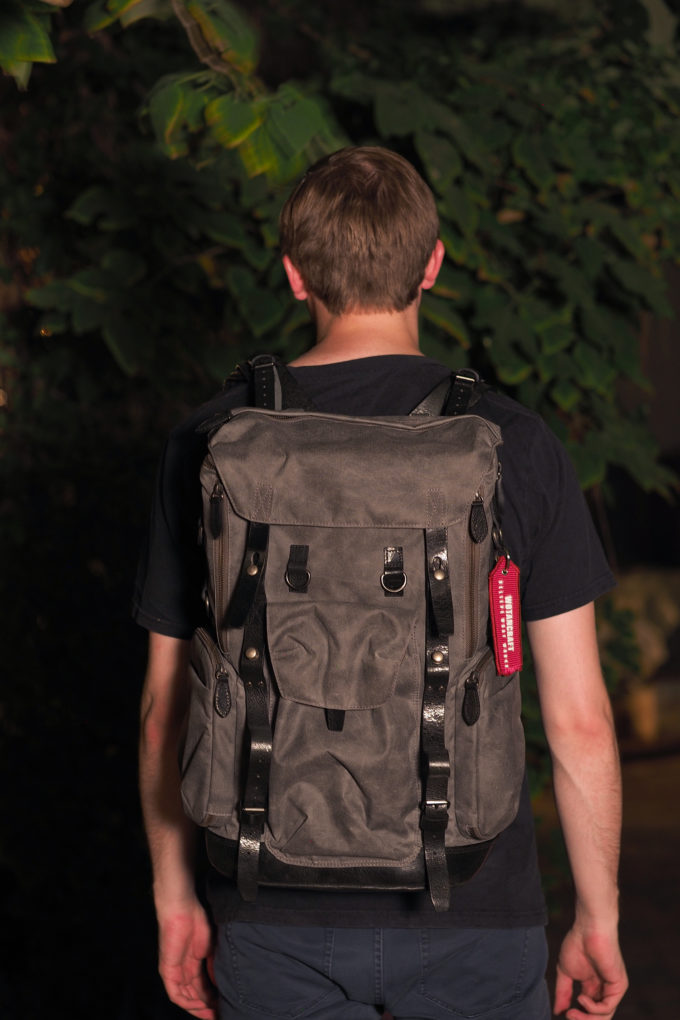 Since I was finally getting out of Arizona for a weekend I decided to commit this bag to a special challenge, a challenge that only the most versatile of backpacks could compete in.
This was the challenge of "Is this the ultimate weekend travel bag?" A bag capable of fitting all of your clothes, bathroom essentials, laptops, chargers, and cameras. This bag had to be capable of fitting my entire life inside of it for the weekend, I mean I was going somewhere I've never been, this had to essentially be my house fit into one compartment. But that was not the only part as many bags can fit a ton of stuff inside. The question was, can other bags do it with this kind of ruggedness, style and functionality? So with that challenge in mind and my determination to not have to check in luggage at the airport I sat down with everything I needed and thought about how to fit all of these items in this moderately large rucksack. Heres what I came up with.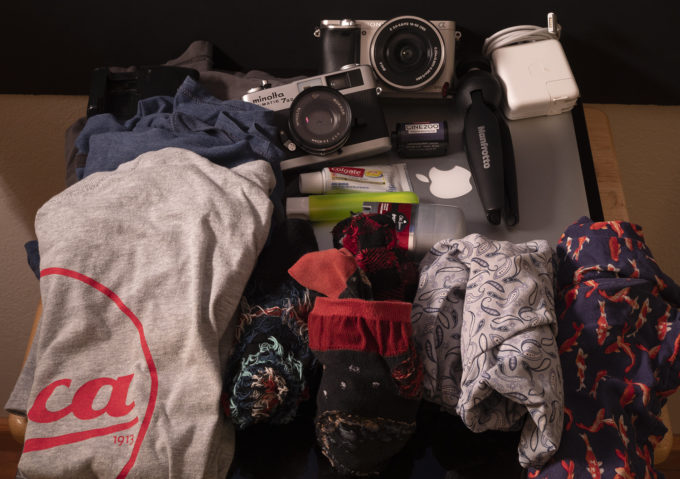 What I fit in the bag:
1. 3 T-shirts
2. 3 Pairs of Boxers
3. 3 Pairs of Socks
4. Toothbrush
5. Toothpaste
6. Deodorant
7. Facewash
8. Minolta Hi – Matic 7sII
9. Olympus OMD EM1 MKII (Sony for prop purposes ;] )
10. Holga 120 Camera (not pictured above)
11. Film
12. Manfrotto Tabletop Tripod ( I could of fit a full-size if I had one )
13. Camera Chargers, Phone Chargers, and Laptop Charger
Now Im not a travel pro by any means. To some of you, this may seem like a very minimal amount of items, but to me this was a lot of stuff to fit into this bag. Honestly? I could have Fit a ton more inside of this beast! I could have fit an extra lens, an extra film camera, extra bathroom items… you name it I could have loaded it up a lot more. While that is true, these items were all I needed for my trip. The interior size of this bag is 21 Liters and it is lined with WotanCraft's "Medical Grade Microfiber" which may cause some people to scratch their chin and ask "What is medical grade Microfiber?". From my understanding Medical Grade Microfiber simply means that the fibers won't get frizzy when you tear off velcro multiple times which prevents those fibers from floating around the air and getting into places they aren't meant to be, which is pretty cool to know and have implemented here in this bag
Anyways lets take a quick look at the two main compartments.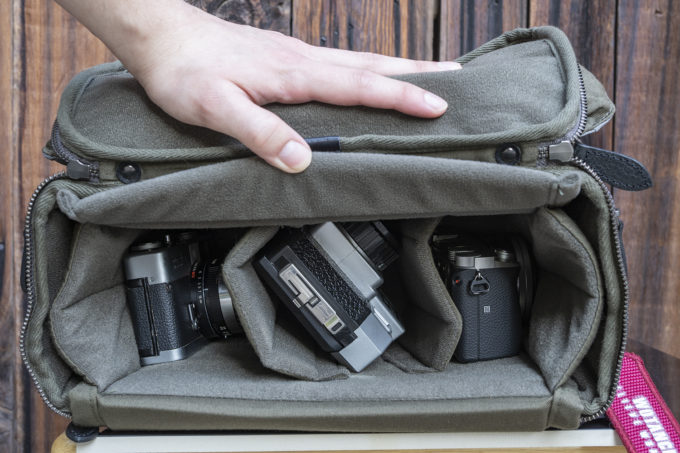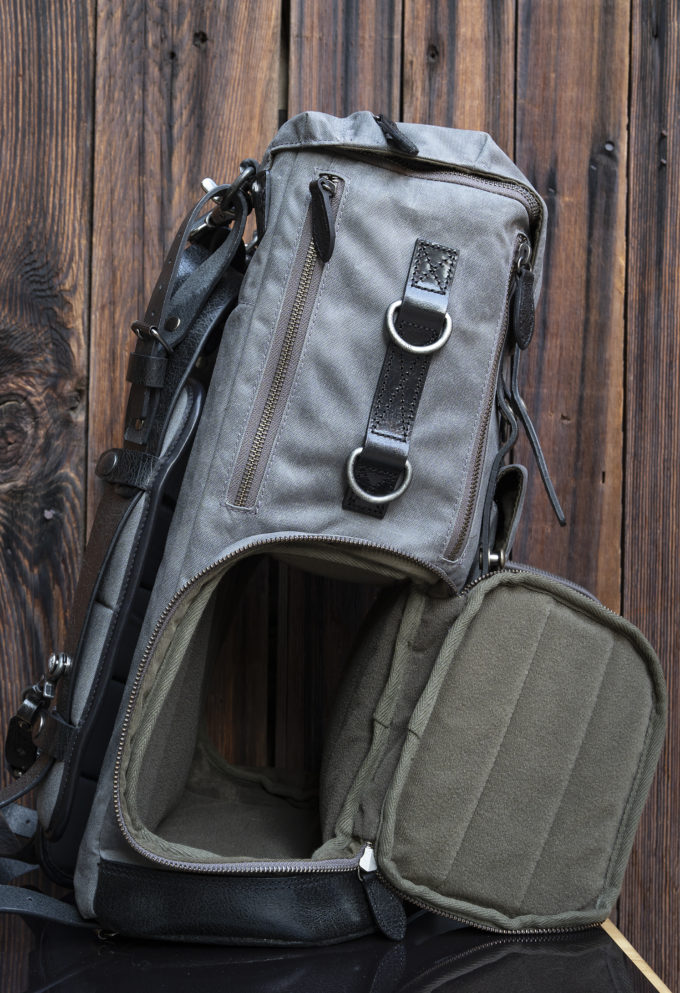 This bag is very unique in the way the Interior was designed, everything is coated in that premium microfiber and everything is customizable. If you look closely you may be able to see that the top compartment is actually separate from the main unit of the bag. What I mean by that is its held in place by their super strong velcro. If you wanted to you could take out the top camera portion and have 21 Liters of free space inside the entire body of the bag. I didn't capture an image of this feature because well, I didn't use it and I wanted to focus on how I used this bag and how it could fit traveling photographers more then people using it to just pack clothes or books for school. Besides the interior, WotanCraft got even more crafty and decided to include these very versatile attachments with the bag. They are all lined with very strong velcro and stick to anywhere in the bag you might need them, again I didn't use these attachments so I can't say how useful they are for day to day use.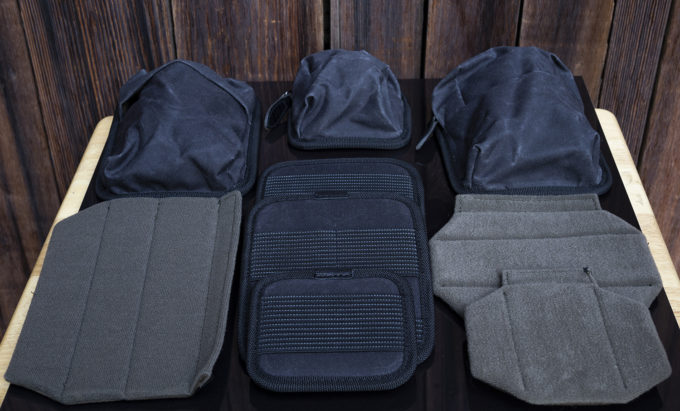 The attachments they provide are:
1. 3 Velcro lined bags ( 2 are zippered)
2. 3 Elastic panels for memory cards or anything else
3. 3 dividers for dividing up the bottom compartment for lenses or camera bodies.
So after my time with this bag I had to sit down and contemplate. Was this "The Ultimate Weekend Travel Bag? While I want to say it is, I can't say it's the ultimate bag for one simple reason. I haven't used all the bags in the world and I'm sure their are plenty of bags that could fit the same amount of items, if not more than the WotanCraft Commander. However I personally would pick this bag over all of them. WotanCraft has always been dedicated to providing its customers with top tier bags.They are passionate about the designs and the quality of the items they produce and I for one will always stand behind a company with that thought process.
This bag is 100% the highest quality bag I've ever used, I never once thought it would fail on me and this bag is the only one I would trust to trek across the entire world with my expensive camera equipment.
I hope you all enjoyed this little article about he WotanCraft commander and I encourage you to try and get your hands on one. You will be pleased with the versatility this bag provides I promise. It's not a cheap bag by any means but the quality is well worth the price of $699. This is one instance where "you get what you pay for".