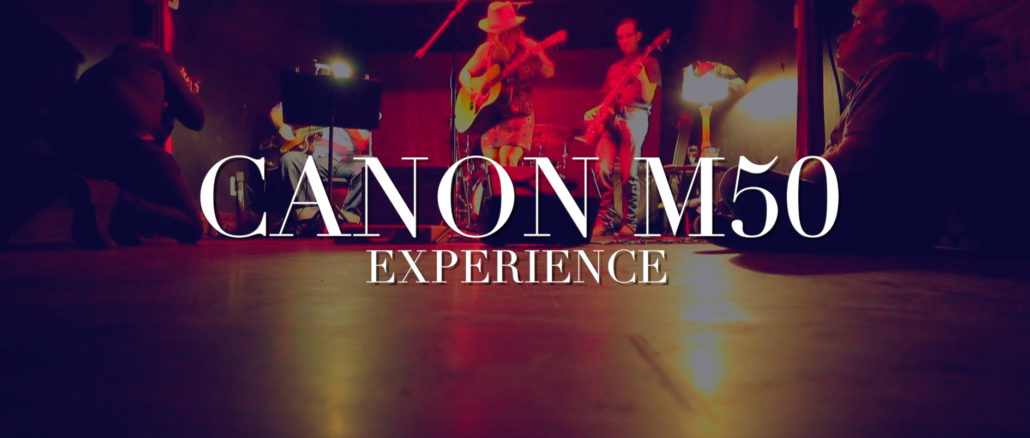 The Canon M50 Experience Video and why I bought one.
By Steve Huff
It's been a long long time since I have shot with and enjoyed using a Canon camera. For the last ten years I have been happy shooting, testing, using and enjoying only mirrorless cameras. I have been through the advancements in real time. From the first mirrorless cameras from Panasonic and Olympus years ago, all the way through the Sony mirrorless revolution we are now in. Even the Hasselblad X1D medium format camera ($2500 off here) is mirrorless! Today, camera tech is aimed without question, to mirrorless and making cameras slimmer, faster, lighter and with true "what you see is what you get" EVF's.
The Canon M50 Experience Video – CHECK IT OUT BELOW!
With mirrorless, I have forgotten what it was like to shoot a DSLR, and before I get into anything about that I will say that I do have a
new Canon 1DXII here
that I have been using and enjoying (yes, I own it). To those who have
seen my 1DX II story
, about how I was scammed from Amazon, and then purchased the camera from B&H PHOTO, do know that Amazon has refunded me in full and even set me up with a customer service professional for "executives" to make sure I was happy with my return and refund experience. Seeing that my initial video about this has gained nearly 50k views in a few days, and my part 2 video with the update
at now over 20k views in a couple of days
, I had no doubt they would refund me for their blunder.But this article is not about the 1DXII and how I bought one to use it for serious video work (and the occasional photo as I love the 50 f1.2 L lens).
Instead this post is about the teeny tiny baby brother (or sister) to the 1DXII. The Canon M50 mirrorless camera.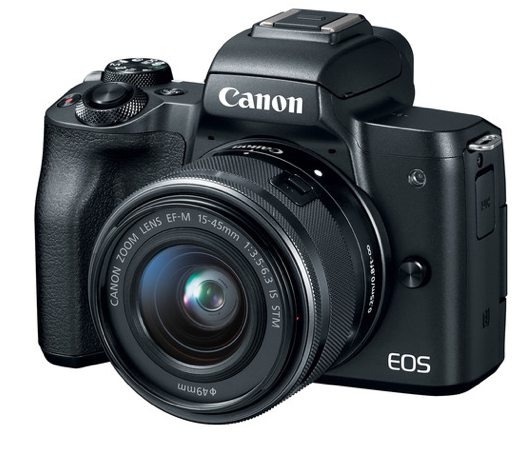 Coming in at $699 with a pretty nice kit lens, this APS-C 24 MP camera feels cheap, looks cheap, lacks certain things I love about mirrorless cameras (build, feel, design, response, NICE EVF, long battery life, External controls) and is not really a rewarding camera to shoot photos with. But I did not buy the M50 for photos (luckily). I bought my M50 for one thing, casual video and vlogs. Video reviews I do here, or on other channels. For this, the M50 is OUTSTANDING and I am thrilled with the performance at this price point for TWO main reasons.
The Dual Pixel Auto Focus is LIGHTNING fast. In fact, for video use, faster than my A9 (though they are almost tied, the Canon locks on better and never hunts around after lock)
The out of camera color for video is the best I have seen or used.
I have tested and tried many cameras for my casual video use and I will say there's lots of hype out there in internet land these days about all of them. 
The Panasonic GH5 and GH5s. Both have tremendous video quality that goes above and beyond the competition BUT….the auto focus is USELESS. It's atrocious. If you need AF, and I do, the GH5 and S are not going to work. Some may buy this camera and make excuses for it but there are none to make as the auto focus feels like it is from 6 years ago. Maybe even 8 years ago. NO phase detect at all and I scratch my head and wonder why or how this is It's 2018 and Panasonic, in their leading video capable cameras have the worst AF I have seen in a camera since 2010. Some will say "you do not need AF for video"…well, that's making excuses for this camera. Some may not need it, but some do and Panasonic would sell many more if they offered AF that as competitive with Sony or others. That's an all out fact.
I also tested the Fuji XH1. Lovely camera, lovely build and design if not a tad large but IMO it's the best Fuji camera to date..for photos (I tested it here). It does have atrocious battery life, but with AF that is much better than Fuji's of the past but for video, meh. Not up to par with Canon or Sony as the AF is not even close to Canons dual pixel or Sony's super fast AF. Again, I am talking ONLY for video use here. For photos the Fuji XH1 is fantastic and has plenty fast AF and color options the others do not have. The Eterna color profile is gorgeous. The Chrome preset is a favorite of mine and the dynamic range beats Canon for sure. (Canons weak spot). For video, Fuji has not yet caught up to Sony and Canon in this area.
I even tested the Leica SL at one time with the massive 24-90 but AF was slow for video. Not what I needed and the 24-90 was so huge, made it unusable for what I need it for.
The Sony A7RIII and A9..those were wonderful as is the new A7III. The Sony Autofocus, battery life and color has improved from the past. The only negative about using the Sony for vlogging is there is no swivel screen. For me that was not even an issue as the AF was so good, I trusted it and it rarely, if ever, failed me. BUT for me the weakness with the Sony and video use was our of camera color. I could never get skin tones right, and sometimes, for me, there was too much detail. The Sony video looked more video like where I found Canon more cinematic and film like, even coming from the little M50!
I also tested the Olympus EM1 MKII for video, and that was a no go for me due to slow auto focus. For my use, I needed snappy quick AF, superb out of camera color that I did not need to spend hours tweaking or grading and I also wanted a swivel screen, decent battery life, ease of use, a microphone input and something that I can swap lenses on. For photos the Em1 II has always been a top choice but for video, not so much.
Two from the M50 with the Canon 50 f/1.2 wide open
I bought the M50 Kit Lens kit for $699…and it led to even more…
When I bough the M50 I expected I would hate it. I pulled it out of the box and it felt light, cheap, hollow and well…blah. Buttons felt cheap, dials were cheap and small and I said "Oh my lord, what have I done here". I decided to give it a go though as I did have an M6 that I thought was great for video (reviews and vlogging) but the screen tilted UP which meant I could not use the screen and a microphone at the same time. So the M50 was perfect as Canon decided to make this camera (the M50) for those who do Youtube videos, and vlogs (this is who it is for over still shooters).  The M50 screen swivels out and features full touch functionality. I can swivel it out, see what I am framing and use the screen and touch to change settings (hence, the reasons for lack of external controls) though the touch screen gets TOUCHED ALL THE TIME by accident and this leads to changed settings! Arg.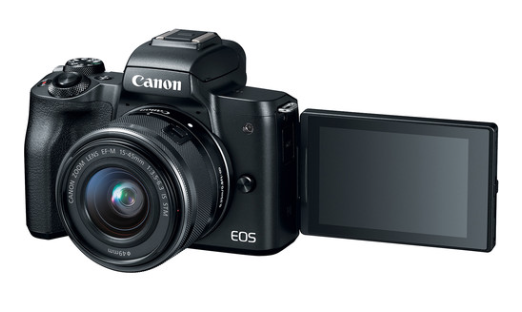 But once I used the M50 and tested it with the 11-22, 22 f/2 and the kit zoom, I realized this may be a small, cheap feeling ugly camera but it performs better than some big buck cameras for this one purpose of shooting more casual video. The color is outstanding (I use the faithful profile) and skin tones are great. Skin is not razor video like sharp but more film like sharp (a good thing) and shooting in 1080 HD (all I need) is fantastic. Being able to use my Rode Videomic pro plus is also a huge PLUS!
I just add a handle grip to the camera and I can shoot video anywhere and keep it small and light. I was so happy with the M50 and 11-22 zoom (this lens is a must own for this camera, and is truly a great lens) that I wondered what a more serious canon would be like for more serious video projects I have coming up. I could just use the little 50 but it does have some weaknesses even for video. In low light it suffers, and it only has a 1/4000s shutter speed max, so in bright sun, you will need ND filters. Also, battery life is good but not amazing and it's not full frame so getting that more cinematic style is not going to happen with the M50.
Yes the M50 is APS-C, not full frame and offers small lenses to keep it all light which is what most casual vloggers WANT and NEED. But I know there are a growing number of video shooters using Canon's 5D MKIV and even 1dXII to obtain even more cinematic and beautiful results in their video footage. Being happy as can be with the M50 for my casual video work, I was looking for the next step up for other work I do, and especially some coming up, that will be more serious and in an area where I want my footage to look great, have great color and even offer 120 FPS at 1080HD.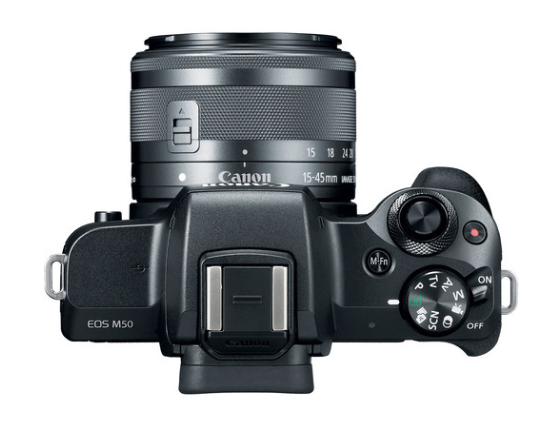 Wanting to stick with Canon (after all I did use and test almost everything else, even a dedicated video camera which had very flat looking footage) and interchangeable lenses, the next step up was going to be the 6DII or 5DIV or gulp, the 1DXII.
If I was going to upgrade and add to my M50, I wanted to stick with Canon but go to full frame. I wanted better low light (the M50 lacks here) and also better specs for daylight shooting where I did not need an ND filter for every lens I own. I wanted a tough body that would be weather sealed, and a body that had the dual pixel AF. This camera would not be for vlogging so a swivel screen was not a must or even needed. Above that I needed a tough body that can be used and sometimes maybe abused without failing on me. I had no interest in 4K but color and AF were #1 and #2. Battery life needed to be SOLID.
I had a 5DIV in my cart and started reading about its low light capabilities which told me the 1dXII was even better in this area. But man, the 1DXII was $2k more and MUCH larger, and heavier though fully sealed and had a HUGE battery. The size and weight did not matter for me here though as it would mainly be tripod mounted or used in a studio situation. On location would be set up and stabilized so size did not matter for my use for this new video machine I was pondering.
At the end of the day I went with a 1DXII and three Canon L primes. I am evaluating it all now and will have a write up soon on that camera for video and photos. But here are two shots from the 1dx II at the lost leaf, SUPER Low light…with the 50 f1.2
1ST SHOT, ISO 8000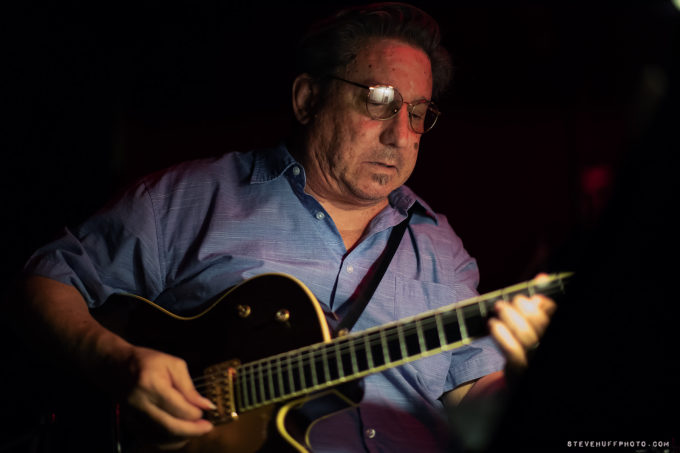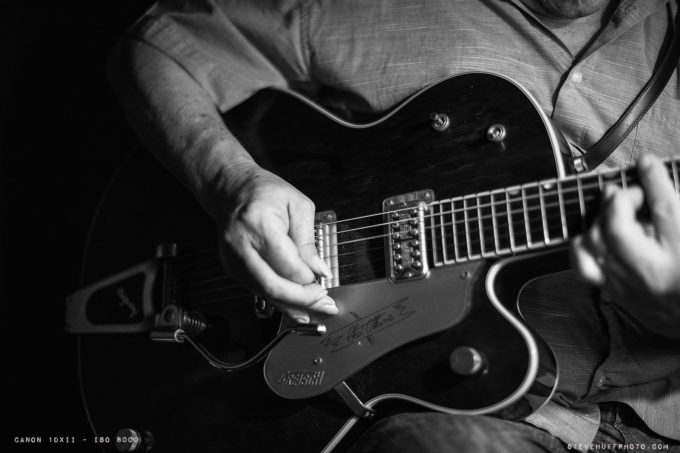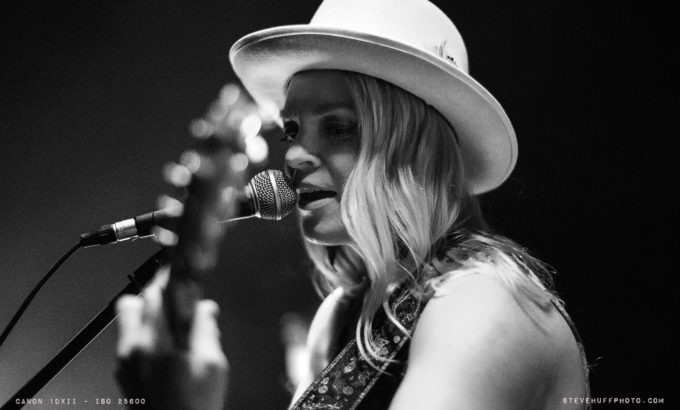 BACK TO THE M50…
The M50 is still getting used by me almost every day. I have three batteries for it, and use a 128GB Sandisk card to record 1080 HD video. I just love the low weight, fast auto focus and small lenses for video vlogging use. This would also make a wonderful family vacation camera for video, or photos.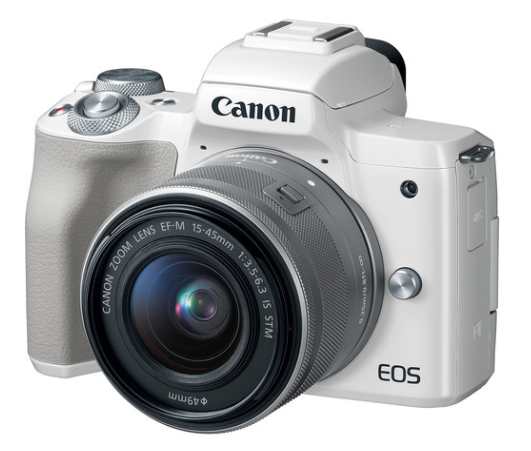 For photos, I found the M50 to be lackluster but mostly due to the shooting experience. It's laggy, feels slow in response and has an EVF that is lower grade than what I am used to so downgrading to this for photos, for me, is a no go. I still have my Sony, Leica, Olympus and Hasselblad for photos and will use my Canon's 95% for video. (though the 1dXII may get more photo use as I am liking what I am seeing so far).
The M50 is sort of a breakthrough camera for video shooters. If you do not want to break the bank, and want and expect reliable fast AF, a swivel out screen and touch controls as well as an EVF and light weight WITH image stabilization built in, the M50 may be perfect or you. YouTubers, this is your camera. Photo enthusiasts, this is NOT your camera. In fact, I will go out on a limb and say this is the best VLOGGING camera made today. Not the Canon 6DII (it's larger), especially not the GH5 or GH5S (AF is unusable) and no, not even the Sony A7 series (no swivel screen).
For $699 one can use the kit lens, with image stabilization and get hand held vlog style shots with ease and best of all, your color will be beautiful right out of camera. You can even do 120FPS though only at 720P. Still, not bad as most still watch at HD resolutions. It does shoot 4K but with a massive 2.6X crop, so for me, 4K is not what this camera is about and it was added for marketing blurbs only. You also lose dual pixel AF with 4K so do not buy this camera for 4K use, as it is worthless. (not many will tell you this but it is true).
Below are a few more shots taken with the M50 and above at the top of this page is a video my son and I made using it over three days. Be sure to watch it if you have interest in this camera for photo or video use.
Where To Buy?
You can buy this camera from B&H Photo, my #1 recommended shop to buy Canon products.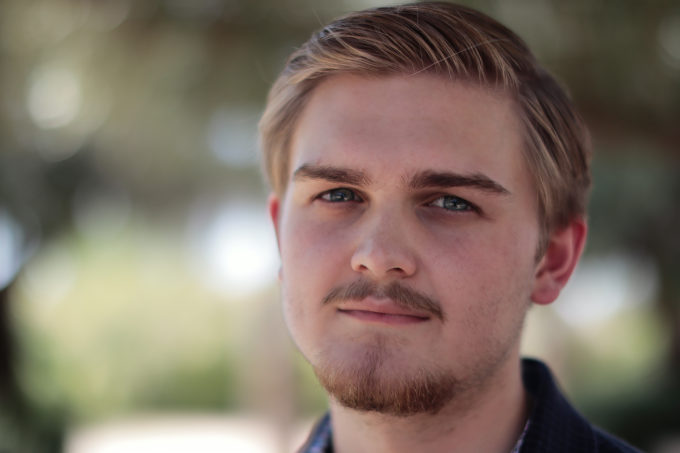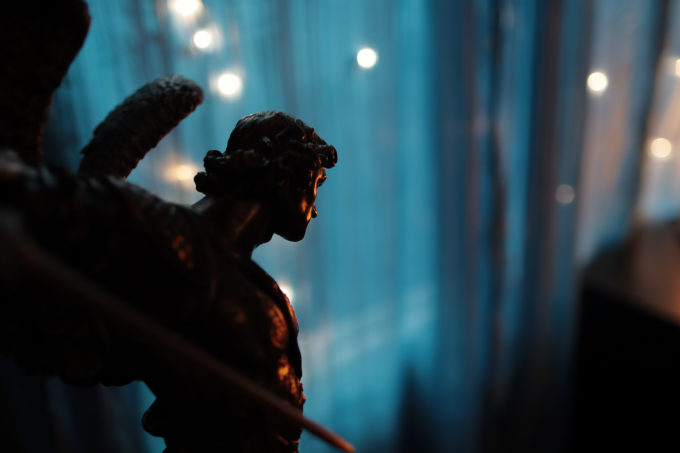 More details on the M50 from B&H Photo:
Comprising a versatile feature-set to suit both stills and video applications, the black EOS M50 Mirrorless Digital Camera from Canon separates itself from the pack with UHD 4K video recording, a high-resolution electronic viewfinder, and improved Dual Pixel CMOS AF with Eye Detection AF. Utilizing a 24.1MP APS-C CMOS sensor and DIGIC 8 image processor, improved Auto Lighting Optimizer helps to ensure clean image quality with low noise, along with top 10 fps shooting rate and a native sensitivity range of ISO 100-25600, which can be extended to ISO 51200 for working in low-light conditions. The sensor and processor combination also enables UHD 4K video recording at 23.98 fps, along with Full HD 1080p60 and HD 720p120 for slow motion capture. The sensor's design also facilitates Dual Pixel CMOS AF, which uses phase-detection autofocus for quick, accurate, and smooth performance to suit both stills and video use. Additionally, Combination IS 5-axis image stabilization also helps to realize steady, shake-free recording by minimizing the appearance of camera shake.
Complementing the imaging attributes, the EOS M50 also incorporates a 2.36m-dot OLED electronic viewfinder and a 3.0″ touchscreen LCD for intuitive control. The screen's vari-angle design permits working from high and low working angles and its touchscreen interface allows working with Touch and Drag AF for easier manipulation of the AF area. Additionally, built-in Wi-Fi with NFC is available for quick and convenient pairing with a smartphone or tablet for wireless image sharing, and Bluetooth is also featured for image sharing to and remote camera control from a mobile device.
24.1MP APS-C CMOS Sensor and DIGIC 8 Image Processor

Both a 24.1MP APS-C CMOS sensor and DIGIC 8 image processor are used to deliver high sensitivity and fast camera performance to suit both stills and video applications. A flexible ISO 100-25600 range, with an expandable ISO 51200 setting, suits working in a variety of lighting conditions, and the processing capabilities minimize noise and afford Auto Lighting Optimizer for notable clarity in various shooting situations. UHD 4K video recording is also supported at 23.98 fps, along with Full HD 1080p60 and HD 720p120 settings for slow motion recording. Additionally, the processor affords a 10 fps continuous shooting rate, fast camera startup time, and short interval times between each frame for a more intuitive and efficient shooting process.
Dual Pixel CMOS AF

Dual Pixel CMOS AF offers smooth and fast focusing performance in a similar manner to how a camcorder acquires focus. This system integrates two separate photodiodes within each pixel to provide a broad and dense network of phase-detection gathering elements across a majority of the image sensor to reduce focus hunting for faster, more direct control of focus placement. When working with still imagery, this focusing system works to acquire focus quickly and accurately, making it ideally suited to shooting and tracking moving subjects so that critical focus is attained with each shot. Eye Detection AF can also be used for portraiture, and helps to prioritize focus on a subject's eye for ensured sharpness.

When shooting video, a Movie Servo AF mode offers smooth and natural focusing when changing from different subjects or different distances within the scene, as well as the ability to specify tracking sensitivity, AF speed, and Face Tracking priority. Benefited by the Touch AF system, rack focus is possible simply by touching elements within the scene on the touchscreen in order to change focus in an intuitive manner. Subject tracking in movies is also heightened due to the Dual Pixel CMOS AF system's ability to recognize subjects and maintain focus when working within changing or cluttered scenery.
Combination IS

Combination IS uses the built-in 5-axis digital image stabilization in conjunction with lens-based image stabilization systems to effectively minimize the appearance of camera shake for sharper handheld shooting. This benefits recording while walking or moving, and can also be used in conjunction with lenses featuring optical IS for more effective overall stabilization.
Body Design and Wireless Connectivity

Large 3.0″ touchscreen LCD provides an intuitive method for controlling focusing points, navigating menus, and reviewing imagery. This screen also features a vari-angle to better enable working from high and low angles.
Integrated 2.36m-dot OLED electronic viewfinder permits bright, clear eye-level monitoring and also permits working with Touch and Drag AF for manually moving the AF area while shooting with the EVF for more intuitive control.
Built-in Wi-Fi with NFC allows for easy wireless sharing of both photos and movies to a linked mobile device.
Bluetooth permits linking a smartphone or tablet for quick, automatic image sharing between devices as well as remote control capabilities.
Built-in pop-up flash provides additional illumination for working in low-light conditions. A hot shoe is also available for working with an optional external flash for greater control.