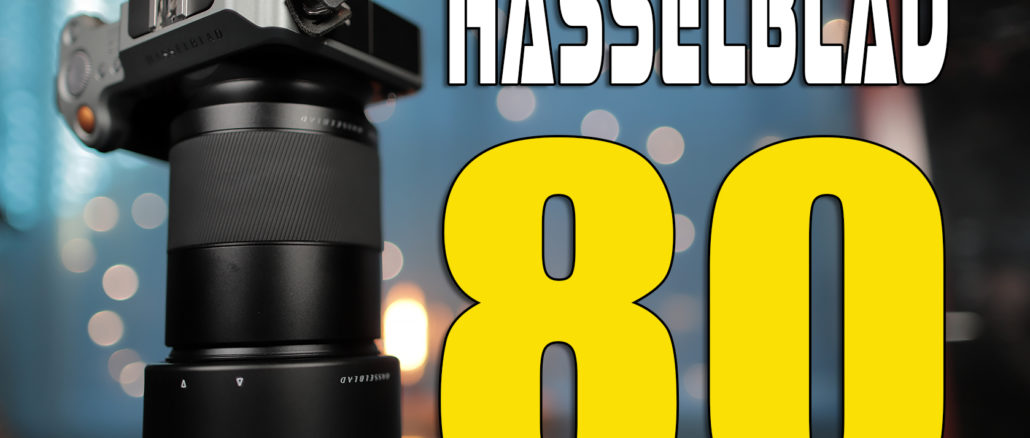 First Look: The Hasselblad 80mm f/1.9 XCD Lens. Their fastest lens EVER!
By Steve Huff
Hey hey! It's Photokina time and we will have some new announcements in the camera world coming all week! Today (Tuesday) Hasselblad announced a new lens for the X1D camera and lucky me, I had one for a couple of days here a week or two ago and was able to check it out ahead of the launch! WooHoo! I love when that happens.
See my video look at the X1D and 80mm f1.9
CORRECTION! Hasselblad informed me today that this lens will NOT be made in China and my copy was stamped incorrectly. 
The Hasselblad 80mm f/1.9  is the fastest lens from Hasselblad, EVER!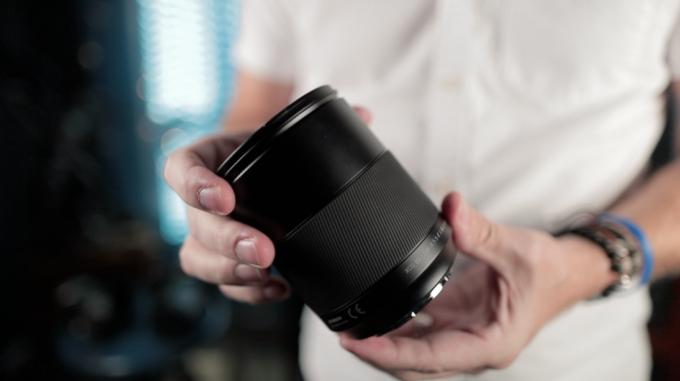 This lens is a 2.3 lb beast, and I say "beast" in a good way. Large, solid, feels like it was carved out of a block of granite (not really but it's amazingly well made and feeling) and offers X1D users a fast f/1.9 80mm lens. A lens like this is what has been missing from the X1D system. A FAST prime. Until now most lenses for this system were f/3.5 so having a fast f/1.9 aperture is a big deal for those who own an X1D. You guys know I love the X1D and have written around 6 articles on it and even made around 5-6 videos for it. The X1D is a very interesting camera as it combines design (it is a work of art), size, build, function and image quality in a way never seen before. With its 50 MP Sony sensor inside, the X1D is a take anywhere medium format rig that is NOT just for studio work! With the growing lens lineup X1D users and owners are starting to have quite a few options, which is pretty nice.
SHOT AT F/2, click it to see Larger and a full 100% crop embedded.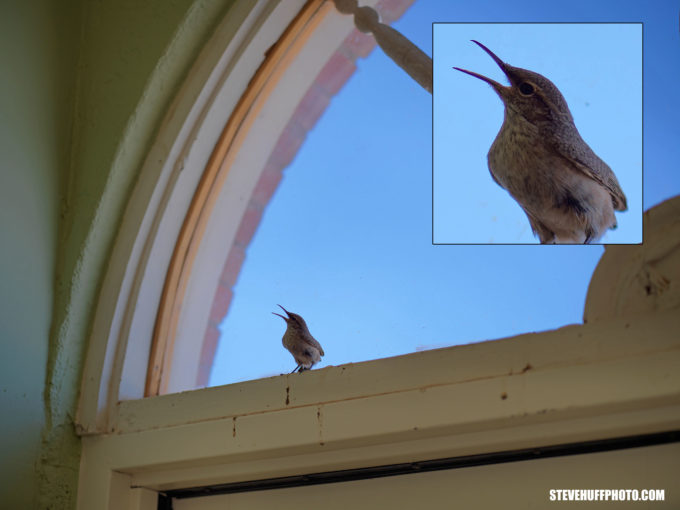 If you want shallow DOF, this is it. If you want creamy Bokeh, this is a lens that will give it to you on the X1D, ore so than any other lens.
Shot at ISO 25k and f/1.9 on night around 11PM, click it for larger.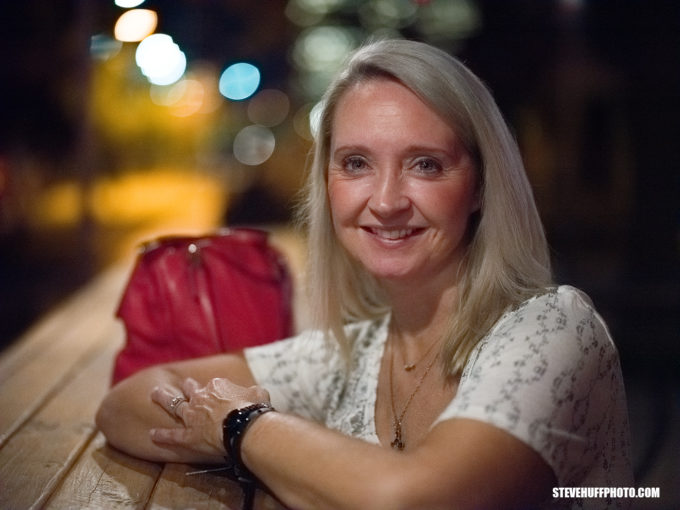 This lens is indeed an 80mm lens but in 35mm full frame terms it will give a 63mm equivalent focal length. Just like smaller sensors give you a crop this sensor in the X1D gives a reverse crop!
Even so, this lens was designed as a portrait type of lens even though it is not a typical portrait focal length when looked at in 35mm terms. It will give a beautiful rendering no matter how you shoot it and I wish I was able to have this lens for longer than I did so I could have had more time with it! Auto focus was not blazing fast but think something along the lines of a Canon 5DIV and 85 f1.2. This has some glass to move so it is not a speed demon but I did find it focused quick and was very accurate as long as I use it correctly. I also tested it with manual focus and it was a nice experience.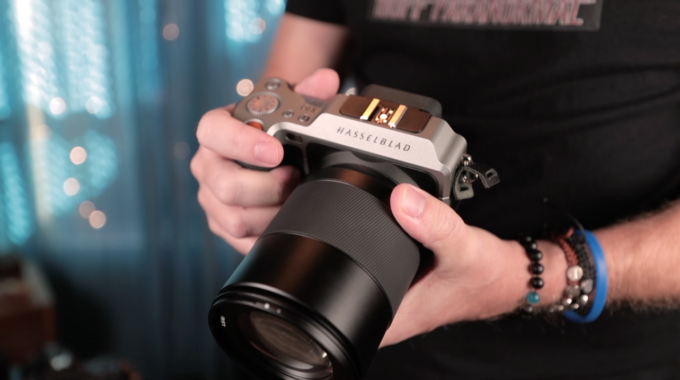 THE DETAILS: 
Focal Length: 80mm
Equivalent focal length (24×36): 63mm
Aperture Range: 1.9-32
Angle of view (diag/hor/vert) 38/31/23
Weight: 1044g / 2.3 lbs
Dimensions (w/o hood, length x diameter): 4.5 in x 3.3 inches
Filter Diameter: 77mm
Minimum Focus Distance: 0.7m / 2.3 ft
Lens design: 14 elements in nine group
MSRP: $4795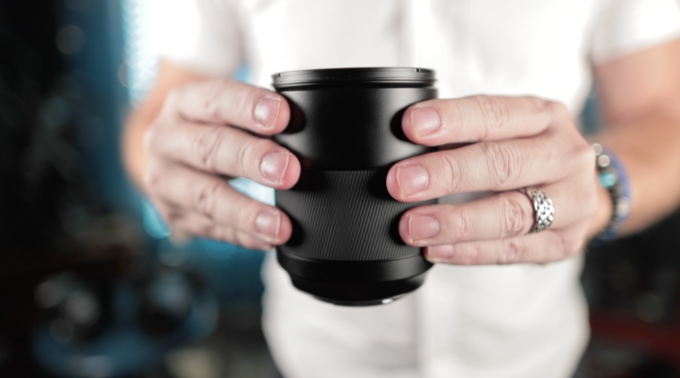 Here are a few more points:
– Twin-motor design to balance AF speed with optical design and focusing accuracy
– One of the fastest production medium format lenses
– Offers slightly 'wider than normal portrait' but with DOF falloff like long portrait lenses
Click images for larger versions!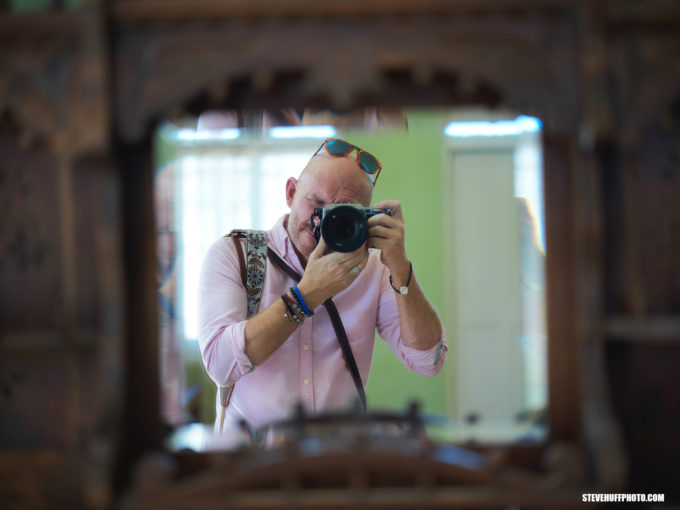 As stated, I only had a couple of days with the lens and did not shoot a ton with it but wanted to get a feel for it, and it felt good. Really good. At $4795 it is not cheap but hey, did you expect it to be? For pros who use this system, I think you will LOVE this lens as it is probably the most drool worthy lens in the X1D lineup so far. Built like a tank, decent auto focus, amazing performance wide open or stopped down. Yea, it's beautiful. This is only a first look hands on report, but I found nothing negative about the lens in my time with it. I could not imagine anyone being disappointed in this lens, and I look forward to seeing work done by the talented souls out there who will buy and use this lens. If you buy one, send me an email and let me know where I can see your work!
If you want to read my full four part review on the X1D itself, start HERE. 
Be sure to see the video I made for this lens above. You can see it in hand on and off the camera. I talk about it and go over a few things about it. I made the video a couple of weeks ago before the details were announced or told to me. 
Some photos samples below…click them for larger! 
Starting out with an image to show detail. Shot at f/6.8. Click it to see the larger size and full 100% embedded crop for detail.
The rest of the image samples can be clicked on for larger and better versions!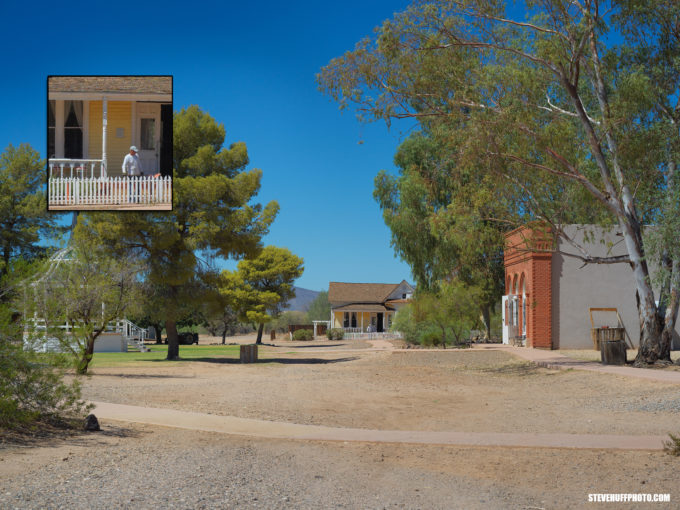 ---
PLEASE! I NEED YOUR HELP TO KEEP THIS WEBSITE RUNNING, IT IS SO EASY AND FREEE for you to HELP OUT!
Hello to all! For the past 10+ years I have been running this website and it has grown to beyond my wildest dreams. Running this site costs quite a bit of cash every single month and on top of that, I work full-time 60+ hours a week on it each and every single day of the week (I receive 100-300 emails a DAY) and am only a one man operation. Because of this, I could use YOUR help to cover my costs for this free information that is provided on a daily basis. 
To help out it is simple, and no, I am not asking you for a penny!!
If you ever decide to make a purchase from B&H Photo or Amazon
, for ANYTHING, even diapers..you can help me without spending a penny to do so. If you use my links to make your purchase (when you click a link here and it takes you to B&H or Amazon, that is using my links as once there you can buy anything and I will get a teeny small credit) you will in turn be helping this site to keep on going and keep on growing.
Not only do I spend money on fast hosting but I also spend it on cameras to buy to review, lenses to review, bags to review, gas and travel, and a slew of other things. You would be amazed at what it costs me just to maintain this website, in money and time (200 hours per month, and about $3000 per month).
So all I ask is that if you find the free info on this website useful AND you ever need to make a purchase at B&H Photo or Amazon, just use the links below. You can even bookmark the Amazon link (not the B&H) and use it anytime you buy something. It costs you nothing extra but will provide me and this site with a dollar or two to keep on trucking along.
AMAZON LINK (you can bookmark this one)
B&H PHOTO LINK – (not bookmark able) Can also use my search bar on the right side or links within reviews, anytime.
Outside of the USA? Use my worldwide Amazon links HERE!
You can also follow me on Facebook, Twitter, or YouTube. 😉
One other way to help is by donation. If you want to donate to this site, any amount you choose, even $5, you can do so using the paypal link HERE and enter in your donation amount. All donations help to keep this site going and growing!
 I do not charge any member fees nor do I (nor will I ever) charge for reviews, so your donations go a long way to keeping this site loaded with useful content. If you choose to help out, I thank you from the bottom of my heart.