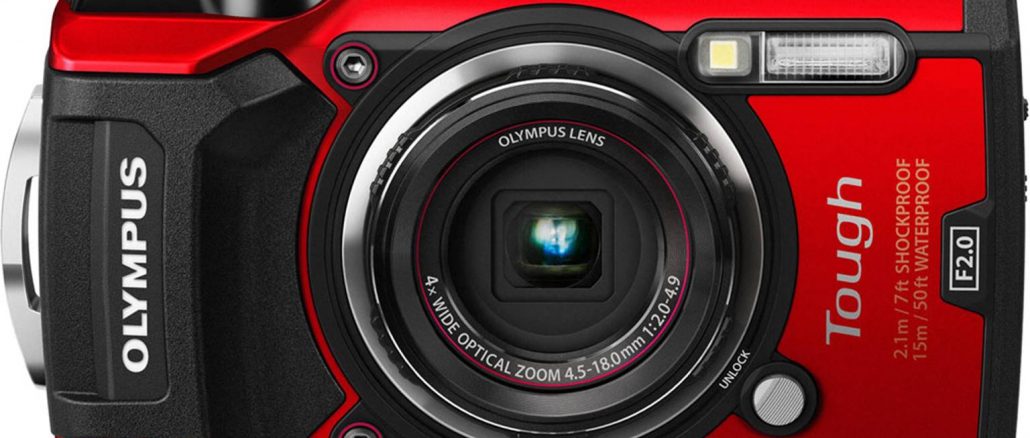 Small Sensor Joy: Olympus Tough TG-5
By Dirk Dom
My main reason for writing this article is to show you can make real nice photographs without going for Full Frame or bigger sensors. Learn to use your camera no matter what it is, discover its strong points and weaknesses and go for it!!
History.
About three years ago I discovered the TransAmerica Bicycling Trail. Cycling about 4,000 miles from East Coast to West Coast or vice versa. I bought the maps, read lots of blogs, got info. A year ago I started serious training, walking and cycling. I was ready to do it in 2019, but I need some more money to have financial security during the trip. So it's going to be 2020. This Spring I'm cycling from Benidorm, Spain, to Antwerp, Belgium as a rehearsal.
Last cycling trip in France I had the Hasselblad Xpan with me. Very nice camera, and I'd love to take it! But the Xpan, which I bought for €450, now costs about €2,500. If I lose it, I can't really replace it. On that trip I carried it all the time. I forgot it in a restaurant three times! Keeping constant watch over it was real stressing.
But the shots…

Film on a long bicycle trip…
The Xpan shoots 20 shots a roll. The TransAm is about a hundred days. 20 shots a day: A hundred rolls is a lot of volume (about a gallon) and weighs seven pounds. Impossible!
I have an Olympus PEN F from 1963. Small, 72 shots a roll, great lenses. But that camera is quite delicate if I have to believe the Net. 4.000 miles of bumps and potholes!
So, although I've been shooting nothing but film for five years, I needed to go digital: I had to be realistic.
Enter: Olympus tough TG-5: Shockproof to 6 feet drops, waterproof to 45 feet, 12 megapix, 4.5 to 18mm lens, f/2 to f/4.9, equivalent to 25-100mm full frame. Half a pound, about 4 inches long. 20,000 JPEGS on a 128 gig card.
It was an extremely difficult decision for me, I want to shoot Kodak Ektar and Tmax 400 and I had had two previous bad experiences with point and shoots: One many years ago, when there was a lag of a second between pressing the shutter and the shot which made photographing impossible, and about five years ago: That camera had spectacular image quality, but no possibilities of making changes to the default settings but to delve into the menu and every time I switched it off it was back at default!
The Olympus Tough is somewhat expensive, about 430 Euro's, but I found one used for €200. (see it at Amazon HERE)
The last three months I've been taking it everywhere. I rarely get out without it around my neck. It took me about three weeks of daily shooting to get to know it and now I enjoy it enormously.
What can't you do with it?
Shots like this: (6×6, Kodak Ektar, 180mm wide open)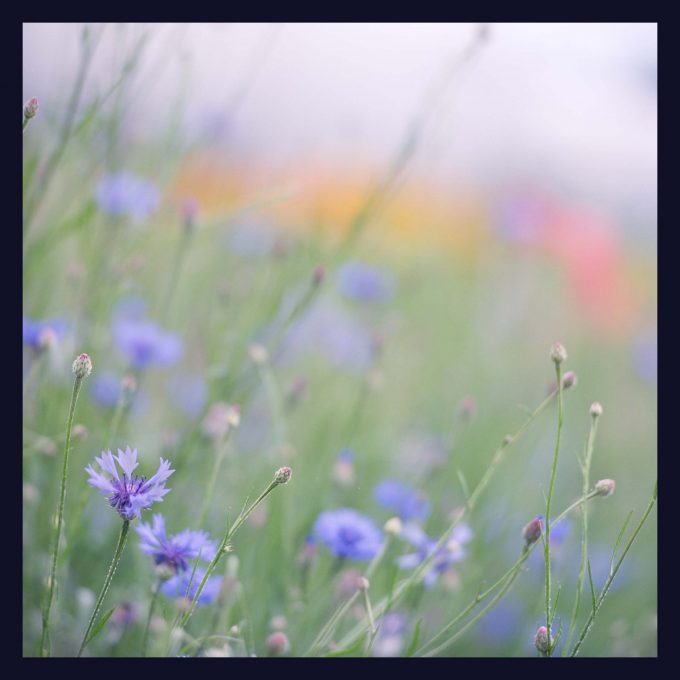 DOF cutting off sharply in front and behind the subject and unbelievable bokeh: That's medium format! Well, with a 4.5 to 18mm lens you can forget about that: DOF is like from super duper wide to super wide FF lenses.
What also can't you do with it?

This is a conversion from a 6×17 Velvia slide to black and white + extensive burning and dodging. For this you need 16 bits per channel. See the person, left from the fence? On your screen you probably cannot see all the nuances in grey tones.
And, what also can't you do with it?
Sigh. Getting depressed!!!
My lifelong passion is photographing flowers, the last couple years with extremely shallow DOF, in fact nothing but bokeh. That would have to change, the DOF stuff I mean!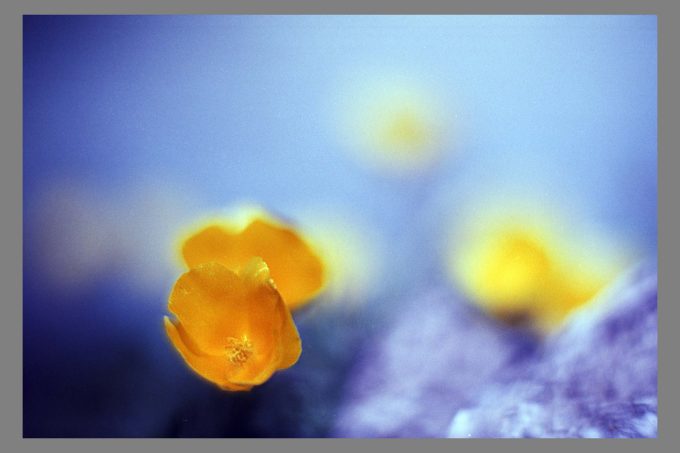 But I had been shooting a lot with super wide lenses. With infinite DOF you can have a lot of fun!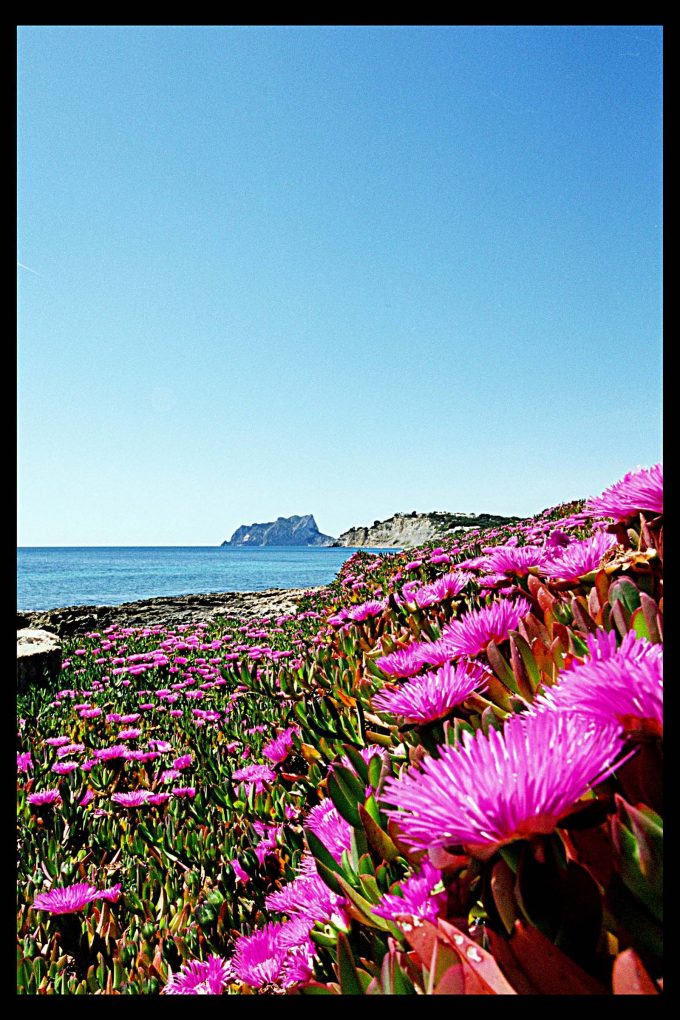 And, of course no shots of the ISS with 6,000 millimeter setting!
Well now, the TG-5!
There is no full manual setting. You can put it at aperture priority if you want: f/2, f/2.8, f/8. That's it! I set it at AUTO ISO 100-200 as I'd rather have motion blur than noise, 5 images a second as the shutter is a bit on the heavy side and pressing it often causes incorrect composition the first shot, the second shot is then O.K. Drawback is that if I'm really concentrated I forget to release the shutter and I get 20 shots. Ah, well, it's digital!
All this stuff on continuous is good for manufacturers: You realize of course that a pro camera like that latest Olympus with 400.000 shots shutter time life, at 20 frames per second, burns through its shutter after five and a half hours continuous shooting? The little Tough certainly doesn't do 400,000 releases!!! So it 'll last me a year or two.
All sounds off, color vivid, JPEG only. Autofocus center. WB not on AUTO. Sharpening and stabilization I left at factory setting. Flash off. Image ratio 4/3.
Here's some shots.
Landscape.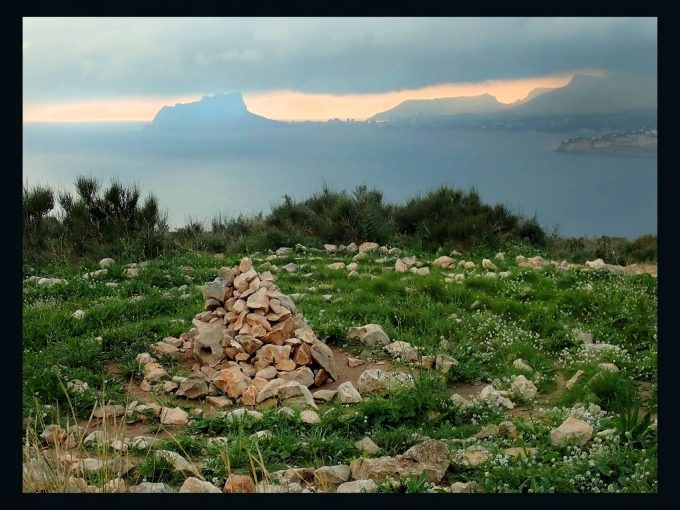 Here, I of course thought: "Wish I had my Fuji 617 with me!"
Yeah, right!! I've been going on that mountain for twenty years and twice I took the Big Fuji.  The little Tough did well. Of course I wanted to work the orange sky and the clouds but I immediately got weird stuff. Can't do with JPEG what I do to a 48 bit TIF scanned from film.
Golden Light. 
Grass.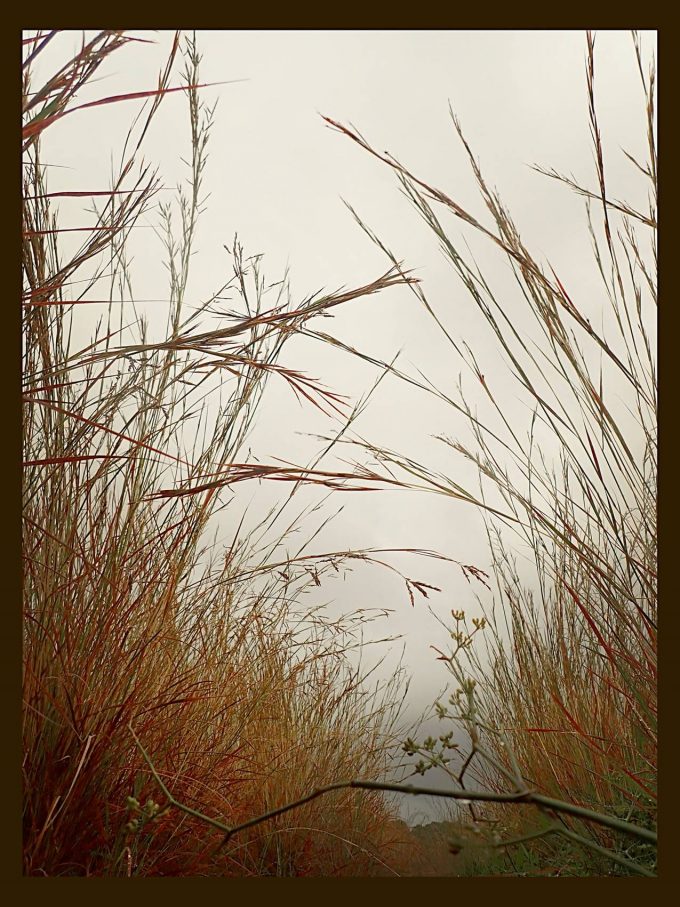 Macro capabilities.
Are astounding. DOF separation is quite possible. You have full zoom capabilities. Normal Program setting goes to about 8 inches, then you have to switch over to "Microscope". Then I can shoot flowers ¼ inch big, image filling with sufficient DOF, so that the shots are actually usable: This is not possible with APS or FF. There is an even closer microscope setting which I haven't used: There really is no limit.
My first macro shot with the Tough.
At 18mm, in deep shade. It refused to focus, then I discovered the microscope setting. The Violets are ½ inch big. Any complaints?
I began to appreciate this little camera!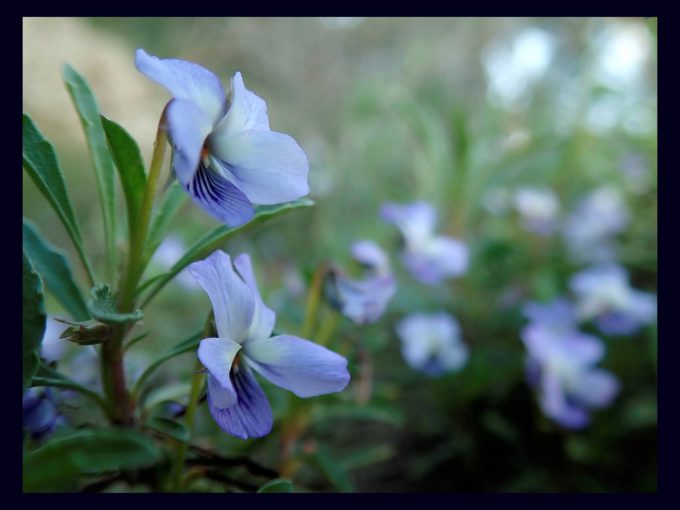 A bit nicer?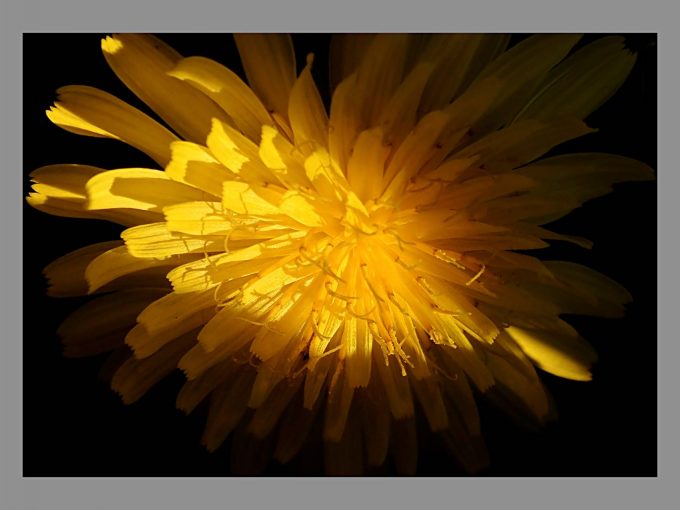 Flare.
Against the light the camera, if you point it carefully, gives totally crazy Sun spots. Love it!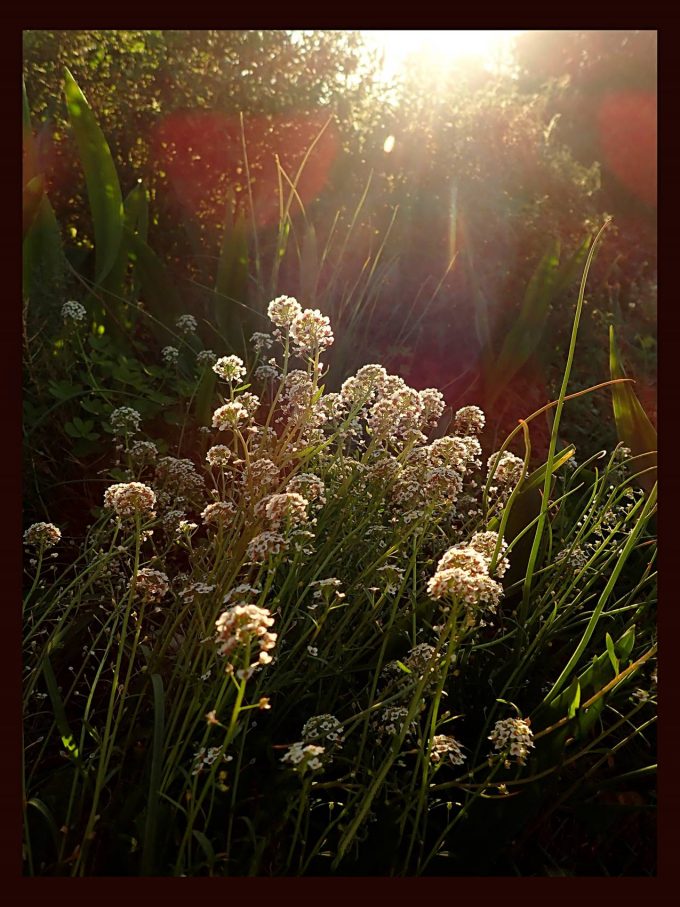 No real burn out
As good as my Olympus PEN EP-5!
Playing with golden light and DOF in December.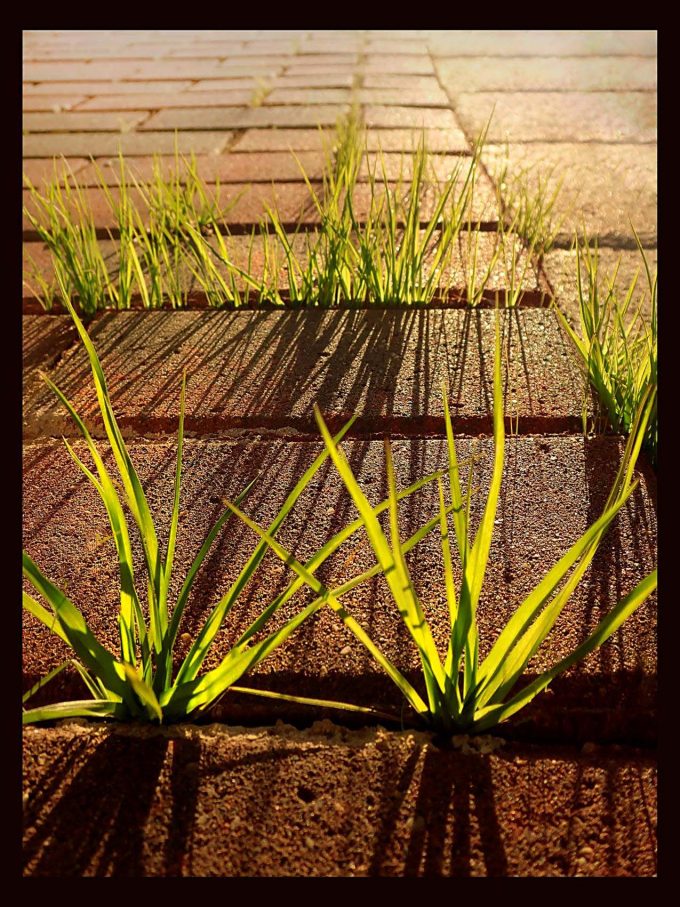 Some fun stuff:
Tennis ball.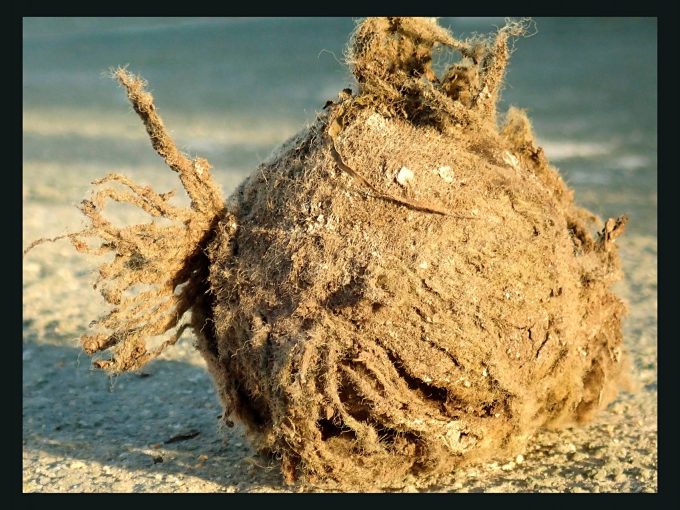 Restaurant Chairs.
At night:
O.K., handheld for static objects due to image stab if not too crazily dark. I limited it to 200 ASA, I think you can increase sensitivity. With a tripod it'd be great!
My shadow. Weatherproof camera
Why not just induce motion blur?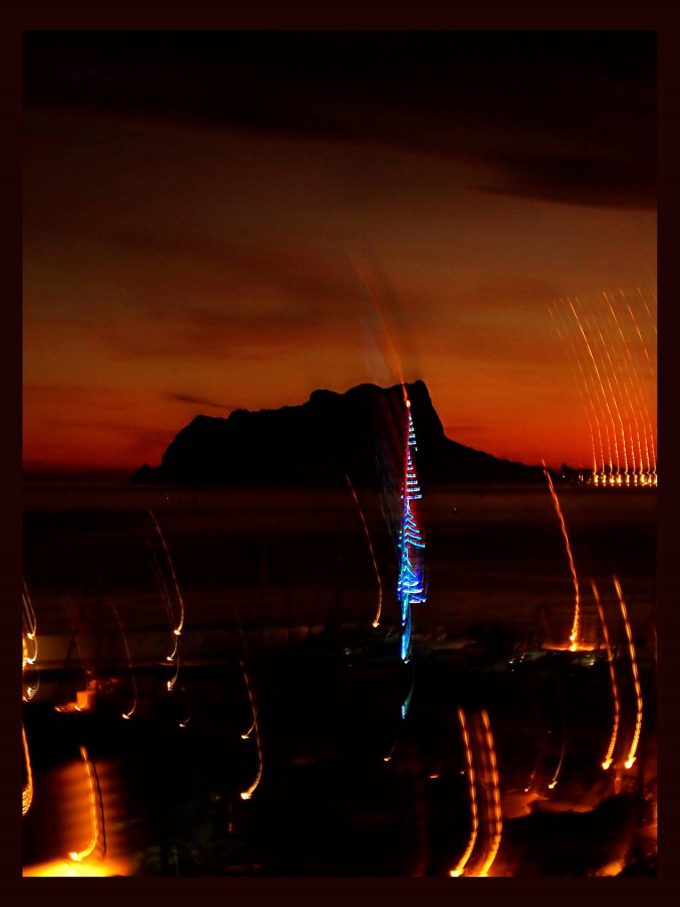 At home, I started to walk Antwerp: I had a blast!
Weather was real dark, I measured the light: December, 2PM in Antwerp often 2% of the light intensity of December, 2PM, Costa Blanca! Still most of the time light with great colors.
5FPS makes composition easy: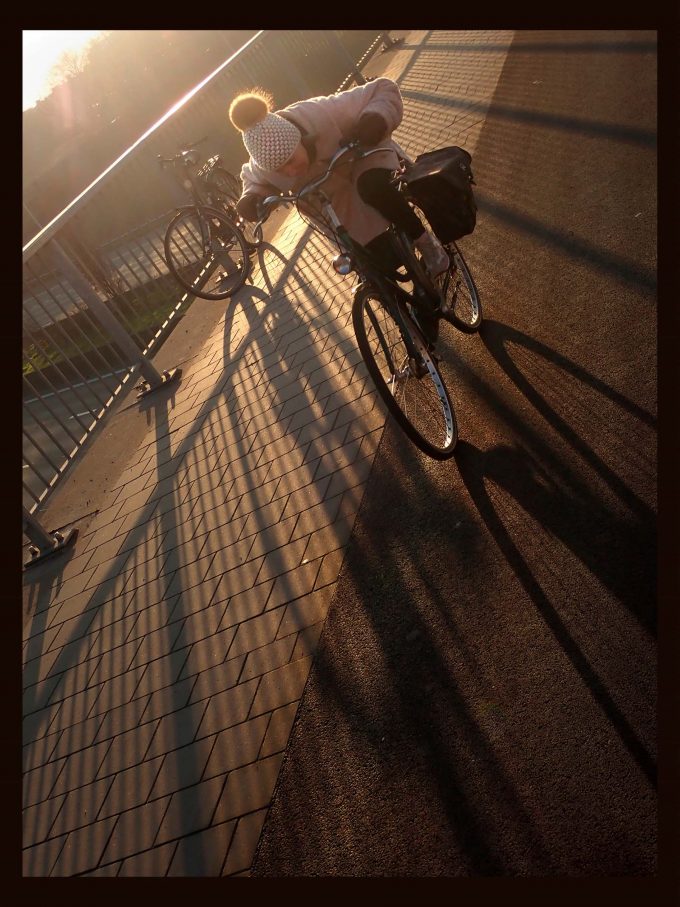 Etc, etc.
Well, what's my verdict?
Technically, the camera is so good the images can easily be enlarged to 24 inches!
I make no lesser shots with it. All cameras have limitations. Those are my responsibility to work with. I don't feel bad at all when I can't take a certain shot. The large DOF can be used for fantastic stuff: With super wide lenses and full frame finding a background with good composition or not too crazy is difficult. Here the background sharpness problem is still there but very manageable.  Spontaneity is great! I search and compose like I would with my other cameras. I have the Tough with me all the time.
Some final remarks:
HDR setting is great. You can't set anything manual. During the day it's sort of flat which I thought great: Like a black and white negative full of grey tones, but JPEG makes serious processing impossible. When it gets darker HDR sort of switches to deep colors. It goes to serious high ISO's, I don't see any noise, so handheld at dusk it's a good option. It takes three or four images in extremely fast succession.
HDR from very deep shade to light.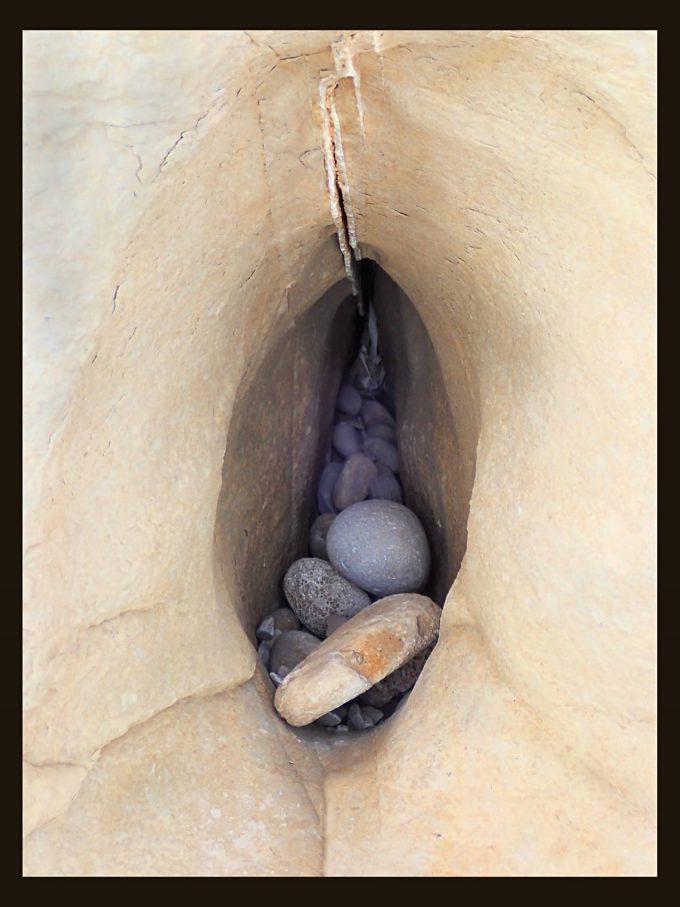 HDR of flying birds.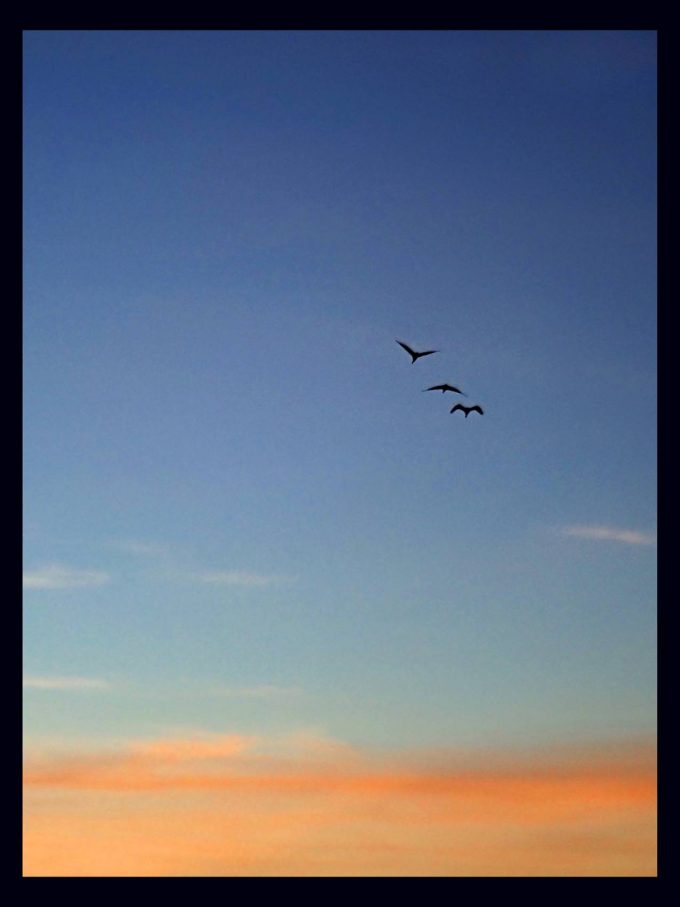 The night settings are also great. You need a tripod.
It makes a "dark" first, photographing only the sensor noise. Four seconds later it exposes and substracts the noise from the image. I cannot say anything but that it's perfect! No settings possible. Each exposure varies, max 4 seconds each. It keeps on exposing until you stop it. You see the subsequent exposures of it gathering light at 4 second intervals on screen.
I shoot a lot at ground level or upwards, even vertical from ground level. Straight into the Sun you can't see the screen. A help is moving the camera slowly while pressing the shutter, five images a second will almost always give you one good composition!
Panoramas work very well, move in-between points fast and sure or the camera gets confused. Compose & straighten after in Photoshop. Always three shots. No manual settings.
Shock proof: 
Oh, yes!
My mom dropped the camera twice and I squeezed it between a very rough stone wall and me climbing it. I banged it countless times against the frame of my bicycle. I took shots burying it half in the beach. Greasy: Dishwasher detergent!
About 400 shots on a battery load.
Well, this is what you get from a sensor ¼ inch longest side!!!
Bye,
Dirk.