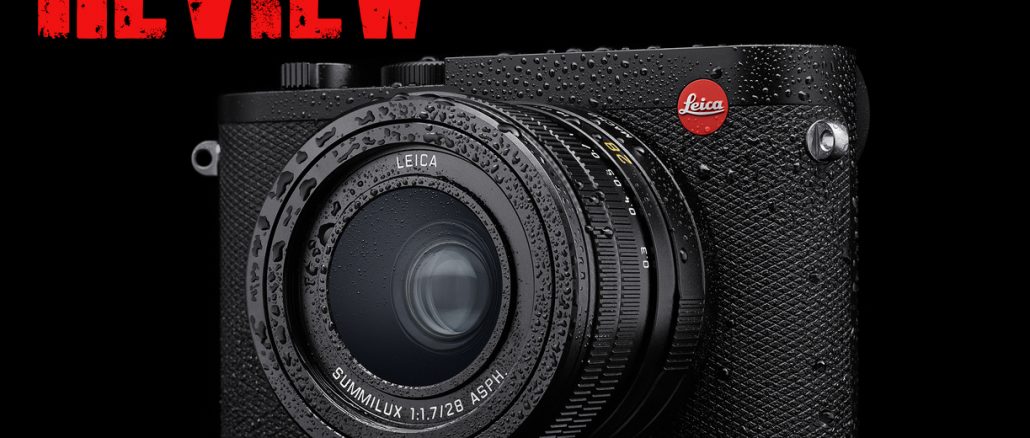 The Leica Q2 Real World Review and Experience. Worth the $5k?
By Steve Huff
Video Review of the Q2
It's been around four or so years since the
Leica Q was released
. That camera, the original Q, was a huge hit and success for Leica and to top it off it stole some of the thunder that the Sony RX1 series had going for it. The Sony RX1 and RX1R were two of my favorite "all in one" type of cameras ever. Full frame sensor, tiny body, amazing 35mm f/2 Zeiss lens and it truly was so small that it could easily fit in a jacket pocket. I remember thinking back at the time with those Sony cameras that they had a medium format vibe going for them. Beautiful IQ but slower in focus & speed and while the body was cute, it didn't feel like a Leica, or a REAL camera but it sure did take some pretty images. See my review of the original
RX1 HERE
.
The Q2 at 28mm. Crisp, with great color in this OOC JPEG.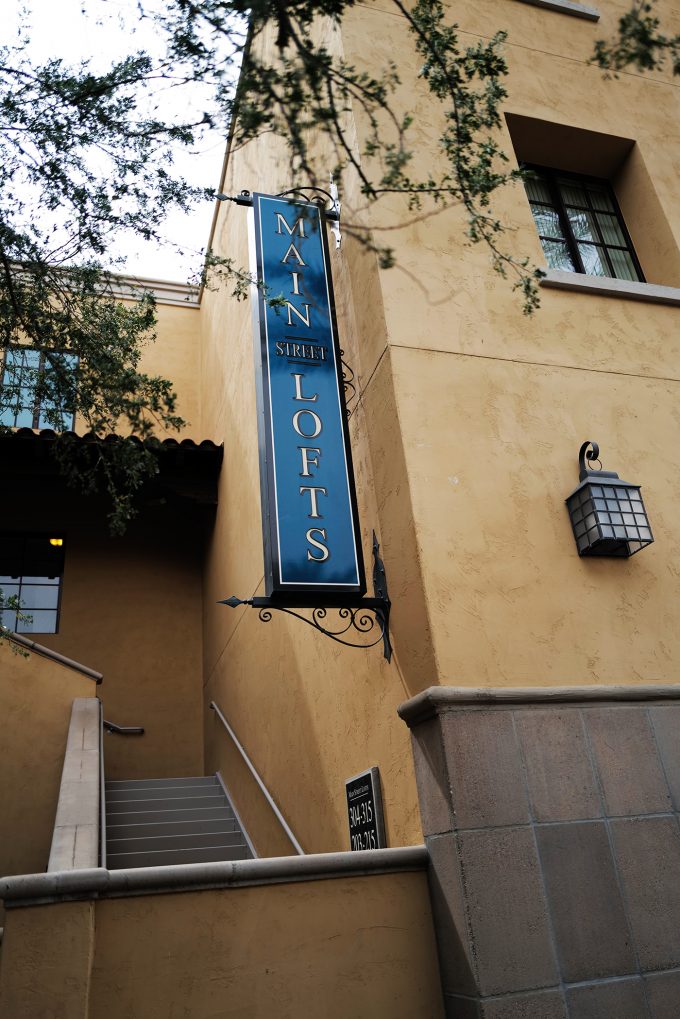 The Leica Q launched and it gave us 24 MP, EVF, and a built in 28mm f/1.7 lens with close focus ability built right in. It was full frame as well and instead of 35mm like the Sony, Leica went a little wider and a little faster. The IQ was very different between the two cameras with the Leica having a more etched detail and color pop and the Sony having a more muted and gentler rendering. That is how I saw it anyway. Price wise, the Leica came in for more $$$ than the Sony, and the little RX1 series was already considered expensive when compared to other cameras. While pricey, for me it was worth it. The images that came out of that Sony were drool worthy at times but as I eluded to above, it was not the best feeling camera or the most fun to use. The RX1 is tiny, and quite a bit smaller than the Q and Q2. So in the hand it felt like I was shooting a small point and shoot. The RX1RII brought an EVF but it was far from being a great EVF solution. It was tiny, and popped up via a switch. The Sony did not feel like a photographers camera, like a Leica or a Fuji does. So in that area the RX1 lacked a bit. The Q and Q2 on the other hand, do indeed feel like a real photographers camera and also give back superb IQ.
The top image is a right ouy of camera JPEG. Some have said the JPEG's of the Q2 were bad. I say that is a myth. Click images for larger. The 2nd image is from RAW.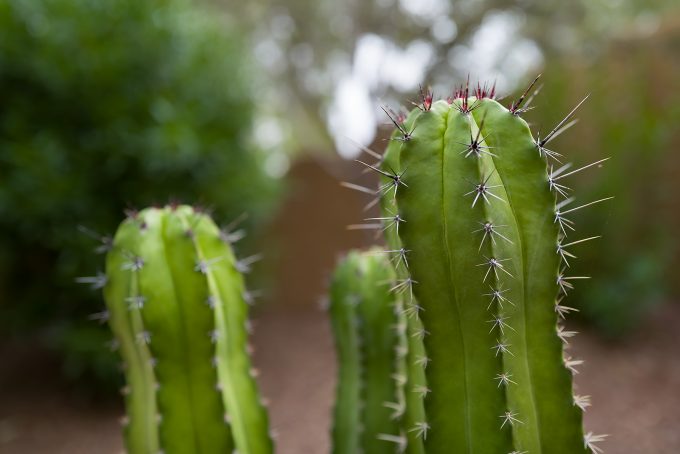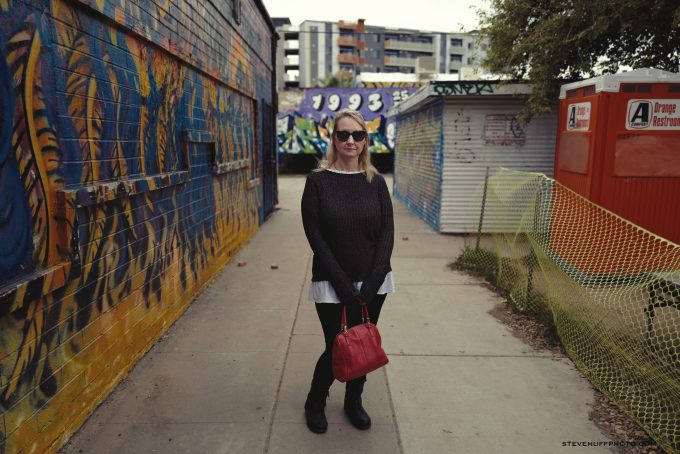 The original Leica Q had its own Mojo and the way the Leica just popped with the colors, especially the red's drew many to the Q for the "Leica Look" which is a real thing (if you get the light and exposure right of course). I know many who shoot and own the Q and still to this day they LOVE IT.  So now that the Q2 has been released, how does it compare to the Q or even the old Sony RX1 series?
Two shots with the Q2. One in a super low light music club that only gives one red bulb above to light the stage and another in Ikea ; ) Click them for larger. Top image is from RAW and bottom from JPEG. 
The Q2 brings a few improvements or "changes" over the previous Q:
A new 47 Megapixel sensor which means CROPPING power and more resolution when you need it. I personally do not think 47MP was needed, as I still feel today that 24 MP is the sweet spot and offers the best of all worlds. At 24MP you can have amazing low light performance and still plenty of detail for prints. Even large ones. I feel these days that many focus too much on the "100% crop" which is silly. We do not need uber sharp images at 100% on a 60″ print as no one prints a 100% crop for display. Sharpness doesn't make an image, an artist does. But the Q2 packs in 47 MP and what this IS good for is cropping.
The three crop modes in the Q2 are now allowing us to essentially crop into the sensor with a push of a button. We get 35, 50 and 75mm modes but as we crop in we loose resolution. By the time we get to 75mm we have a 7MP file. Even so, I remember taking 20X30 prints from my old Nikon 4MP D2hs. They were lovely. I feel the in camera crop is cool as it allows you to FRAME YOUR SHOT at the cropped focal length. Something you can not do in post. So the crop mode, is a convenience of sorts. It's there if you want to zoom in but do remember that you will still have the depth of field of a 28mm f/1.7 lens as that is what you have on the Q. Zooming in will not change the Bokeh or DOF so you will not get a 35, 50 or 75mm DOF.
The Q2 now uses the battery of the Leica SL, which is one of my all time top three fave cameras, EVER. The SL battery is nice and large and truly gives the Q2 more life than the old small batteries. THIS is awesome.
The Q2 has a touch LCD and an OLED EVF which are both very nice. Crisp, great color and easy to work with. Larger, and super nice to look through, the EVF.
The body has had a few refinements to make it more comfy and the menu is as simple as it ever was. Leica is good with Menus.
Below the Q2 at 28, 45, 50 and 75mm crops. The 28mm fame is of course full frame.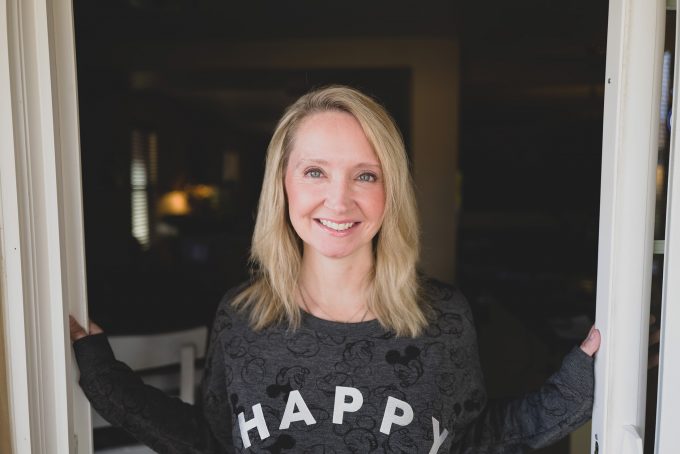 Low Light and JPEG
So I shoot in low light often. I love to shoot musicians and bands and to date the #1 best camera out of every one I have tested in these scenarios has surprisingly been the Canon 1dX MKII, and by a large margin. The 1dXII is IMO the best concert camera ever made and beats the EOS-R when the lights get dim, easy. I have shot the Leica SL in these low light clubs and it did very good but not 1dxII good. The M10, same thing. Leica has improved dramatically in low light shooting over the years (the M8 and M9 was awful) and I have shots at 10K ISO that look great from the M10. But the Q2 does not seem to be as good in vey low light as the M10 or SL, two older cameras but two cameras that have 24MP sensors. Hmmmm.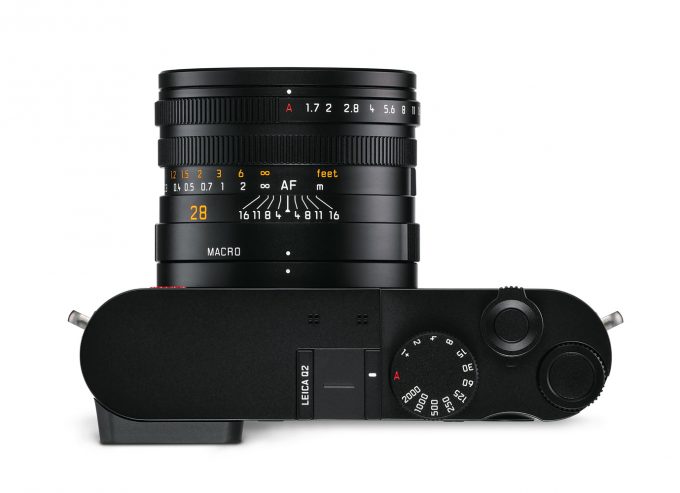 As for the Q2 I feel the low light capabilities are not as good as the M10 or SL or possibly even the original Q, but again, I am shooting in VERY low light conditions, what some would call a torture test. I was shooting it alongside the EOS-R in a VERY challenging environment trying to photograph the punk band THE NERV. While the EOS-R is under the Sony A7III, Sony A9, and 1dXII in these low light conditions it was blowing right past the Q2 and I had a VERY hard time getting a shot I liked from the Q2. Most were too noisy, and the JPEGs were mush even though I had no NR on. RAW files were better but broke up easily. If I tried to work with a RAW file from this shoot, the files were not holding up well at all.
The Q2 struggled in this club not only with ISO but with dynamic range as well. From RAW.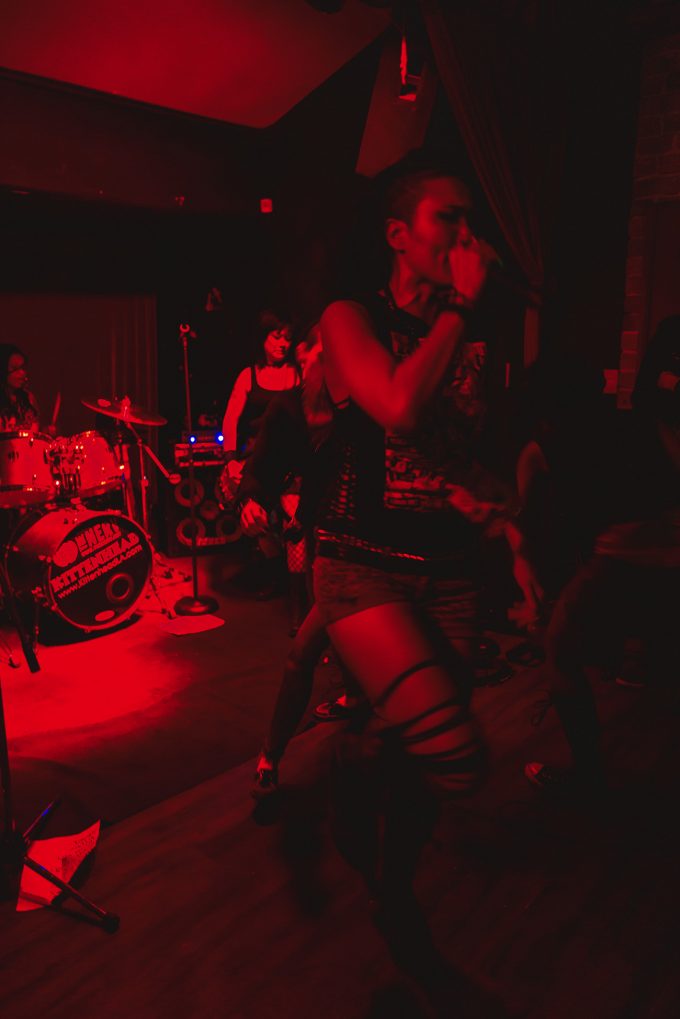 I am talking real world performance here, not lab tests and not cherry picked environments. I test all cameras at this club and it is a torture test to say the least.
A few more from the Q2…from RAW
Again, cameras that did VERY well here include the Sony a7III, A9, Fuji X-T3, and Canon 1DXII. The Leica's have a harder time and even the newer mirrorless cameras have a hard time. Micro 4/3 has no chance here, I have tried.
After a night shooting the Q2 in the environment I realized that THIS is not what this camera is made to do. As in, extreme low light is not what the Q2 is all about.
Two from the EOS-R that night (must click them to see them the right way)
The Q2 was blowing highlights easily here as well as giving me mushy results with the JPEG (I have not shown any of those). When I processed the RAW files that had very little latitude and broke up when trying to save the image. You can see what I mean in the image below…(must click it). It is from RAW and shows what happened when I tried to bring up the shadows.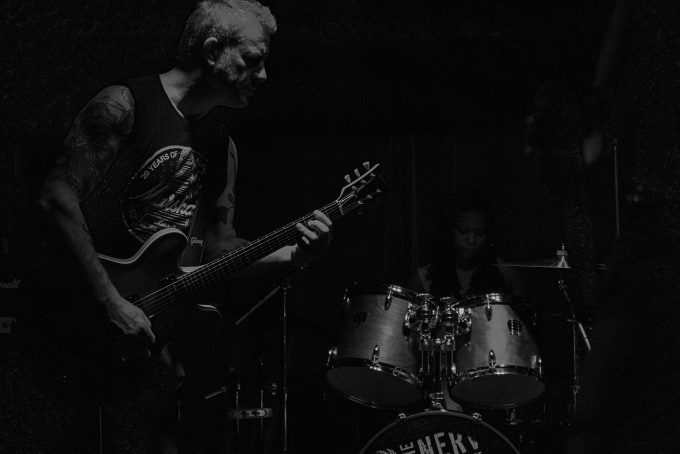 Just for a comparison sake, the Canon 1DX is $500 more than the Q2 but 6X the size of course, and then you have to add a lens, but this is an image (or two) in the same club with the 1dXII:
So for extreme low light, the Q2 would not be a camera I recommend and I would cap it at ISO 6400.
ISO TESTS IN LOW LIGHT:
CLICK IMAGES TO SEE THEM LARGER and to see it how it was meant to be seen. These are from RAW and have no noise reduction. In camera JPEG seems to add NR and creates mushy files. So I used RAW here.
SO yea, ISO 6400 is max for me, and even that is a bit noisy (as it should be though, as 6400 is a pretty high ISO setting). I feel going to the higher resolution hurt low light performance a little bit but in all reality, up to ISO 3200 is very good and 6400 is OK if you do not mind some noise.
As for daylight or in decent light even lower natural light…well, this is a different story. When you have light the Q2 opens up and brings forth AMAZING color, depth and as I talked about earlier, that COLOR pop that gives us the Leica vibe. THIS is where the Q2 shines as you can see below…
Click them for larger and better! ALL from RAW.
In fact, you should not really take those concert shots above as a knock on this camera as most cameras fail in that location. Yes, other cheaper cameras can perform there, like the Sony's, but the Sony's can not do what the Leica Q2 does in all other situations. The Sony can not bring Leica color, Leica pop and the all in one convenience in this size and simplistic package. The Q2 could be the perfect street camera. The perfect take everywhere camera. The perfect vacation camera. The perfect landscape camera. The perfect "environmental portrait" camera. But just to be fair, the original Q has these traits as well.
The Q2 also does 4k video, and while not anything I would recommend for a serious video machine, it can be good for quick clips, or when you want to shoot a video for memories. Maybe some B roll footage, this can work for that as well.
Comparison:
I was able to get a hold of a Sony RX1RII for a day and snapped some side by side shots to see which one I liked better image wise and usability wise. Here are a couple of those comparisons:
The top shot is the Leica Q2 and the bottom from the Sony. I can see this being split. Those who like the pop of color will prefer the Leica. Those who prefer a more natural look will prefer the Sony. There is no winner or loser here. You can see the Sony has that longer reach of 35mm vs the 28mm of the Leica. 
o
These two look very similar to me with the Leica up top and the Sony below it. 
The Leica has faster focus in my use, and feels better in the hand. It has the wider FOV of 28mm vs 35mm and has a much linger battery life. The Sony uses a teeny RX100 battery and it is not powerful enough to power the RX1 for too long. The SL battery of the Q is wonderful and keeps it going for a long while. It has lasted me a couple of days no problem.
The EVF and LCD Experience 
The Q2 has an improved 3.68 MP OLED EVF and the 3″ touch LCD is nice. You can swipe through images at playback and pinch and zoom as well. They are clear, bright and are wonderful for framing and taking your shots. BUT one holdover from the original Q. If you are in lower light, and press the shutter half way to obtain and lock focus, the EVF gets very choppy and laggy. Not something I enjoy or understand as this should not be happening in a $5,000 camera. Oner than that it is a joy to shoot with and use. It feels like shooting an M with an EVF instead of a rangefinder.
The LENS
The 28 f1.7 Lens is the same lens that was on the Q. It has a macro feature and when you twist the rear of the lens it activates that mode. Macro mode gets you a bit closer to your subject but you also lose the f1.7 aperture as the camera for me stopped down to f/2.8 when I was getting close. Leica says this is intentional to keep the quality of the images, and I believe them as the quality is very nice up close. Sharp, nice color and pleasing IQ.
BTW, those images above are both JPEG right out of the camera. The Q2 is producing lovely JPEGS as long as you are not in very low light ; )
My Conclusion
At the end of the day the Q2 is a lovely every day carry kind of camera. It has a fixed lens at 28mm with a fast aperture of f/1.7. It would be perfect for vacation, street shooting, or landscape. It's light yet tough, and even weather sealed so have no fear in taking it out into the elements. With a big battery, which is the same as the SL battery, the camera will last you all day and then some. Over the original Q you gain more resolution, which is now 47 vs 24 megapixels. You gain a faster processor, a nicer EVF, that bigger battery and some refinement to the design. You also get in camera crops of 35, 50 and 75mm though at 75mm you will have a 7MP image to work with.
Should you upgrade over the Q to the Q2? Well, only if you want the higher resolution sensor. You will not gain in low light nor will the AF be faster as it is about the same as the original. Resolution and Battery are really the main improvements here. As for video, you can shoot DCI 4K but this is not really meant to be a pro video camera as others like the Sony A7III will do better in this area. It can take some lovely video if you know what you are doing but I would not use this as a video camera for a big project. For family vacations, documenting travel…then absolutely.
The LCD does not swivel, but that is the Leica way. Clean lines and an attractive body. The Q2 does not need a grip, and the Leica M never did either. It feels good in the hand, and I never felt as if the camera was not resting well when holding it. It didn't slip or drop from my hands due to not having a big grip built in.
At $4995 it is not a cheap camera but it offers things most $5000 cameras do not. A slim small profile and size. Minimalistic menus. Easy control with dials for just what you need and nothing more. A fast prime lens capable of lovely imagery and a no must no fuss way of using it that puts a smile on my face anytime I take the Q2 out with me.
It gives much of the M experience in a smaller and cheaper body, but of course the one con with the Q2 and original is that you are stuck with the 28mm focal length. You can crop to 35mm or 50mm but it's just not the same as firing up an M10 with a 35 or 50mm Lux. Then again, an M10 and 50 lux will cost you more than double of what this Q2 costs you.
Many will say this is not a camera worth the cost, others will say the opposite. What is is worth is up to you, the one who is thinking about the purchase. Today I would take a Q or Q2 over the Sony RX1 just for the size, build, and joy of operation alone. The EVF and LCD are wonderful. Big, bright and clear. I truly have no complaints other than this is not an extreme low light camera like the Sony A7 or A9 series can be. In fact, I feel it is not improved in low light over the original and may have even slightly lower quality in low light than before. Usually when you raise the MP the low light quality goes down. Leica managed to keep it close to the original Q here.  I wonder what they could have done keeping it at 24MP?
So the Q2 is not a huge upgrade to the Q as that camera was and is beautiful and still is today. But if you have the itch, and the desire for more more more, the Q2 is one to check out for an all in one take anywhere and everywhere camera. It is meant to document life and brings the Leica vibe to your imagery. Then again, so does the original Q which can be found for much less money these days. Like this Q-P model HERE. 
Shot on the original Q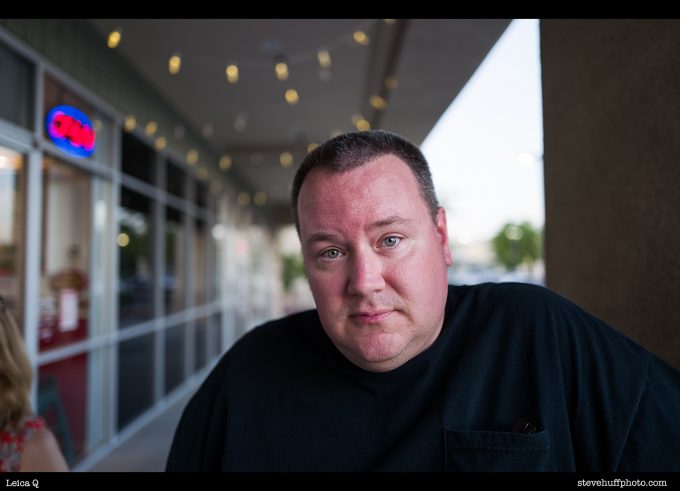 Shooting with the Q2 brought me back to my original Q review which I revisited and then it made me remember how much I enjoyed the camera. It made me start to feel warm and fuzzy inside, and made me consider getting an original Q or Q-P to save some money as for me, 24MP is the sweet spot, and I don't know…the original sensor had something about it I liked. Something different. I may just buy one as an everyday carry as it is indeed a beautiful image taking machine. Both of them are. This camera is also a perfect compliment to the SL. Wether you shoot an SL with it's native lenses or M glass (my pref) the Q2 makes for a wonderful 2nd camera when you want to go lighter or have an all in one.
Finally you can use the Q2 with the intuitive Leica Fotos app. I tested this in my M10-D review and loved it. See more about it in my Leica M10-D video HERE. 
NOTE: I will have a video within a few days up about the Q2 with more thoughts and video samples. I will add it to these pages when it is up!
You can order the Q2 or read more about it at B&H Photo HERE. 
All images below are from RAW
---
PLEASE! I NEED YOUR HELP TO KEEP THIS WEBSITE RUNNING, IT IS SO EASY AND FREEE for you to HELP OUT!
Hello to all! For the past 10+ years I have been running this website and it has grown to beyond my wildest dreams. Running this site costs quite a bit of cash every single month and on top of that, I work full-time 60+ hours a week on it each and every single day of the week (I receive 100-300 emails a DAY) and am only a one man operation. Because of this, I could use YOUR help to cover my costs for this free information that is provided on a daily basis. 
To help out it is simple, and no, I am not asking you for a penny!!
If you ever decide to make a purchase from B&H Photo or Amazon
, for ANYTHING, even diapers..you can help me without spending a penny to do so. If you use my links to make your purchase (when you click a link here and it takes you to B&H or Amazon, that is using my links as once there you can buy anything and I will get a teeny small credit) you will in turn be helping this site to keep on going and keep on growing.
Not only do I spend money on fast hosting but I also spend it on cameras to buy to review, lenses to review, bags to review, gas and travel, and a slew of other things. You would be amazed at what it costs me just to maintain this website, in money and time (200 hours per month, and about $3000 per month).
So all I ask is that if you find the free info on this website useful AND you ever need to make a purchase at B&H Photo or Amazon, just use the links below. You can even bookmark the Amazon link (not the B&H) and use it anytime you buy something. It costs you nothing extra but will provide me and this site with a dollar or two to keep on trucking along.
AMAZON LINK (you can bookmark this one)
B&H PHOTO LINK – (not bookmark able) Can also use my search bar on the right side or links within reviews, anytime.
Outside of the USA? Use my worldwide Amazon links HERE!
You can also follow me on Facebook, Twitter, or YouTube. 😉
One other way to help is by donation. If you want to donate to this site, any amount you choose, even $5, you can do so using the paypal link HERE and enter in your donation amount. All donations help to keep this site going and growing!
 I do not charge any member fees nor do I (nor will I ever) charge for reviews, so your donations go a long way to keeping this site loaded with useful content. If you choose to help out, I thank you from the bottom of my heart.