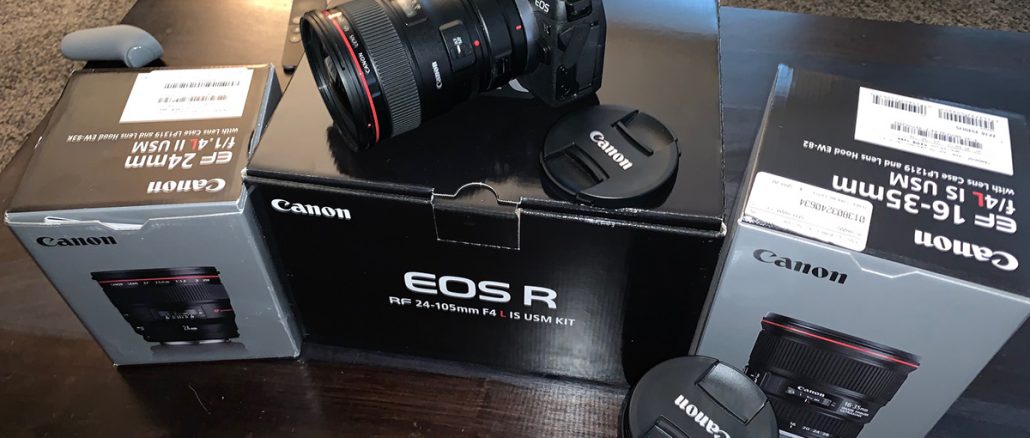 Canon EOS-R, Lenses for sale!
CAMERA BODY IS SOLD. LENSES ARE AVAILABLE. 
Hey guys, just a note that I am selling my Canon EOS-R that I have owned since it was released. I used it 90% for 1080P live stream video shooting but since I now have the Panasonic S1 for my photo duties (and the S1 impressed me so much) I have found it does what I need for my livestream 1080P video duties as well. Since I have a dedicated studio video camera as well, this Canon EOS-R is not getting used. When I no longer use a camera, I sell it off and usually at a great price as I am not a collector ; ) Being a guy who reviews cameras for a living, I offer up things for sale a couple of times per year but this camera has been bulletproof and never had one issue for me. It's a great system from Canon.
I am selling the body, with box. The box is the KIT box but it does not come with the 24-105, just the body only with two (official Canon) batteries, charger and strap. The body and the lenses I am offering below are in perfect condition without any issues or flaws in operation or cosmetics. I will also include the Canon EF to RF adapter so you can use EF lenses on the R body. This is a $100 adapter. 
The body only sells for $1999 at Amazon.  I will sell my body with two official Canon batteries and again, will come in an EOS-R kit lens retail box (but no kit lens as I sold that after I bought it) and all accessories like charger and strap as well as the Canon EF adapter. My price $1500 plus $50 shipping within the USA for the Camera Body.
CAMERA BODY IS SOLD. LENSES ARE AVAILABLE.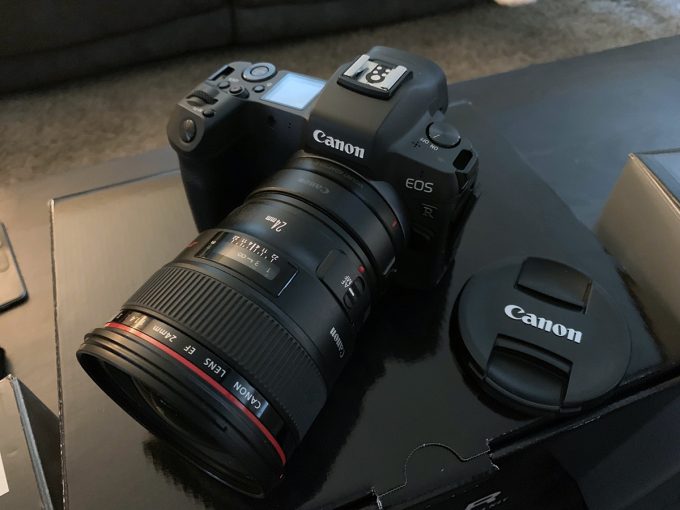 I am also selling my 16-45 L Lens which is the f/4 with Image Stabilization. This lens sells on Amazon for $999  but I will sell mine, which is brand new and used ONCE in my home, for $700 plus $25 shipping. In the box, as new.
I also am letting go of one of my faves, the 24 1.4 L II. It sells on Amazon for $1549 and is also like new, used for video indoors for the last few months. In the box, perfect condition and will sell for $1050 plus $25 shipping.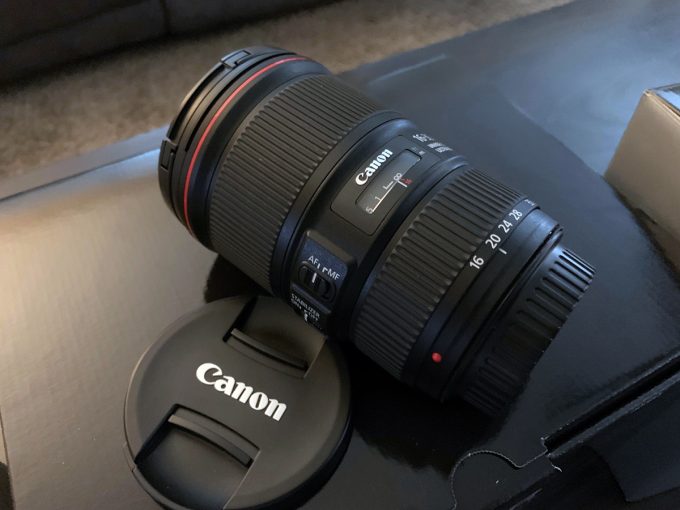 ALL of this gear was used indoors, and is in perfect condition with boxes. 
If you want the entire kit, I can sell the EOS-R camera body with mentioned extras (extra battery and adapter) and both the 16-35f/4 and 24 1.4II lenses for $2950 plus $65 shipping within the USA. This is a $4700 value if bought new at Amazon. So quite the deal for the entire package at about $1800 off of that cost.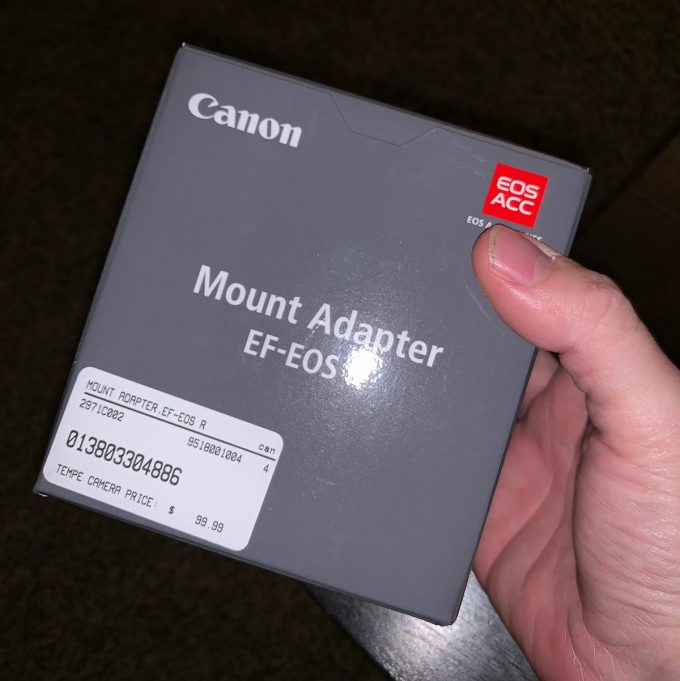 I will split PayPal fees with you so payapl fee will be 1.5%
If anyone wants any of these items or all of it, EMAIL ME HERE. First come, first serve. 
Thank you!