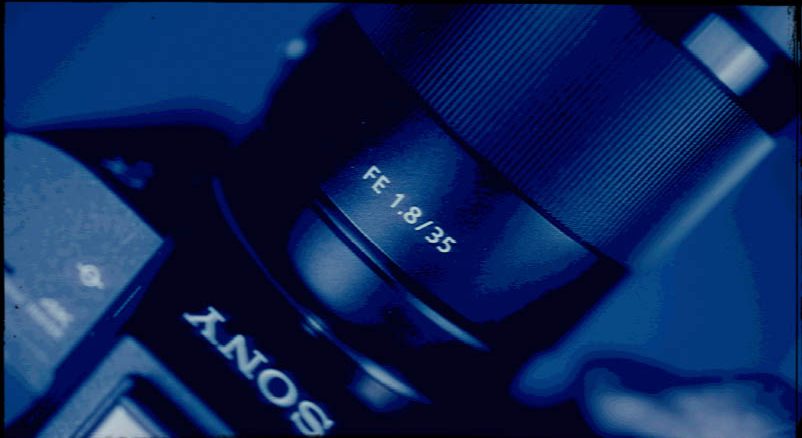 The NEW Sony 35 f/1.8 FE Lens IN HAND! Very 1st Look!
NOTE: At the time of this writing (Monday July 8th) I have had this lens with an A7III in hand for only 2 hours. So not nearly enough time to give you my full thoughts on it but I can tell you what I know and share a few quick and silly shots taken with this lens during the last hour or so. Enjoy. 
The new 35 1.8 FE (full frame) from Sony comes in at $749. YOU CAN PRE ORDER IT HERE AT B&H PHOTO!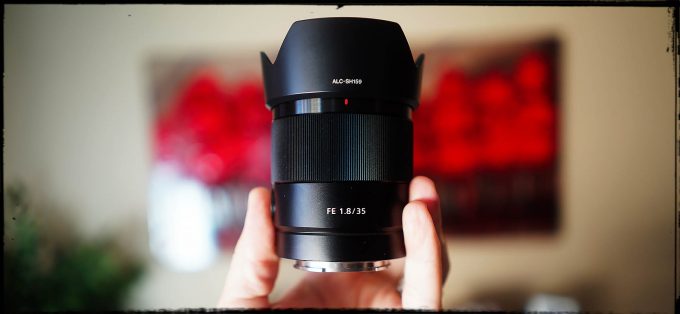 Another new Sony Lens and it actually fills a gap that many did not even realize was present! Well, not really a "gap" as we do have other 35mm lenses to pick from in the Sony FE lineup. The OG 35 2.8 Zeiss/Sony lens which is tiny, and under $800 and the just under $1600 35 1.4. The f/2.8 is a slower aperture lens and what we gain from this is size. It's the smallest of the Sony FE 35mm lenses but it is a fine lens. Just do not expect any shallow depth of field effects in your photos. If it is Bokeh you want, and a sharp yet gorgeous rendering the Sony/Zeiss 35 1.4 Distagon is gorgeous. Be warned though, it's $1598 and large for a prime lens. I did review it HERE. 
The new 35 f1.8 comes in at $749.99 and offers an f/1.8 aperture and is very similar in rendering to the 85 1.8 though of course wider angle. If you own or have tried the fantastic 85 1.8 (my review here) then this 35 would be right up your alley. It's faster than the f/2.8 Zeiss and while larger not by so much. The f/1.8 is still small and light. Price wise I was surprised to see it come in for less than the Zeiss f2.8. The Zeiss may be a tad sharper and render color slightly different.
The gap this lens is filling for Sony shooters is to have a faster aperture 35mm lens that doesn't break the bank. The new 35 f/1.8 comes in at less than half the cost of the 35 f1.4 and it's $50 less than the f/2.8 yet it delivers a much faster f/1.8 aperture.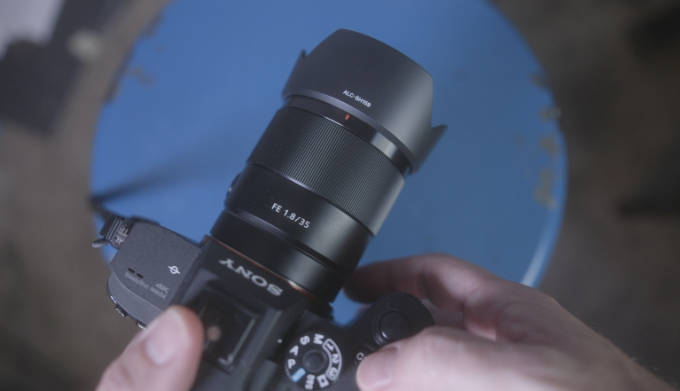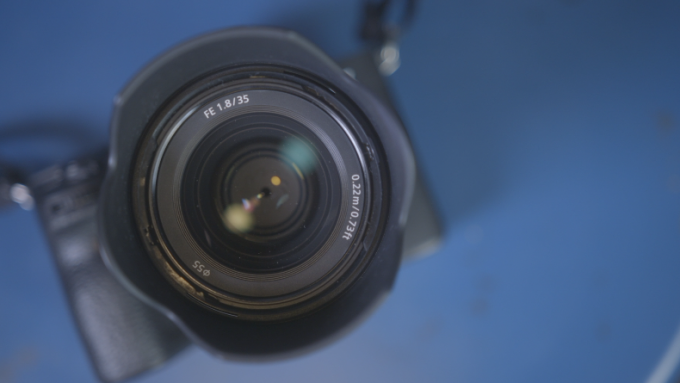 To me, this 35 seems like the sweet spot all the way around, and I suspect Sony will sell a ton of them.
Now remember, I have had this lens and A7III in hand for only TWO hours as I write this so this is NOT a review, just some thoughts and a few images using the lens (quick snaps for now). Review soon, and a VIDEO today! So check back later for that! Thank you!
Specs of the lens below..after the photos. 
All with the 35 1.8…click 'em for larger
MSRP: $749.99 USD
• weight is 280g, length 73mm, diameter 65.6mm
• internal focusing mechanism effectively minimizes focus breathing
• Lens construction: 9 groups, 11 elements, including one aspherical lens to suppress aberration and handle higher resolution
• Minimum focus distance: 0.22m
• 0.24x magnification for good close up photography, though not macro
• Linear response MF to provide high responsiveness and accuracy in manual focus
• dust and moisture resistant
• aluminum based exterior with some plastic parts mean high durability without weight penalty
100% CROP BELOW wide open at f/1.8, click on it to see it…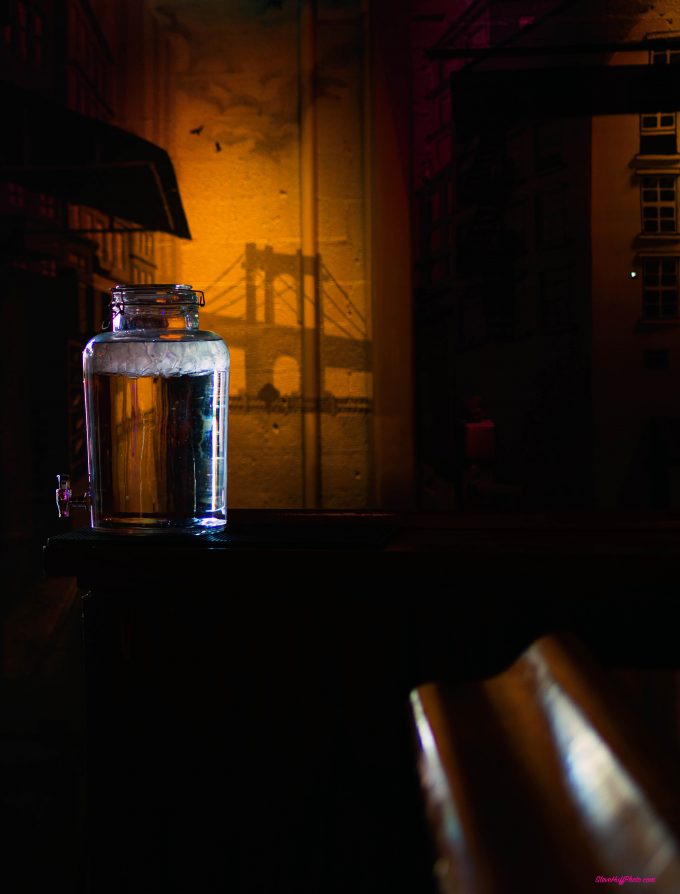 You can order the Sony 35 1.8 FE lens at B&H Photo HERE.
Official Press Release below…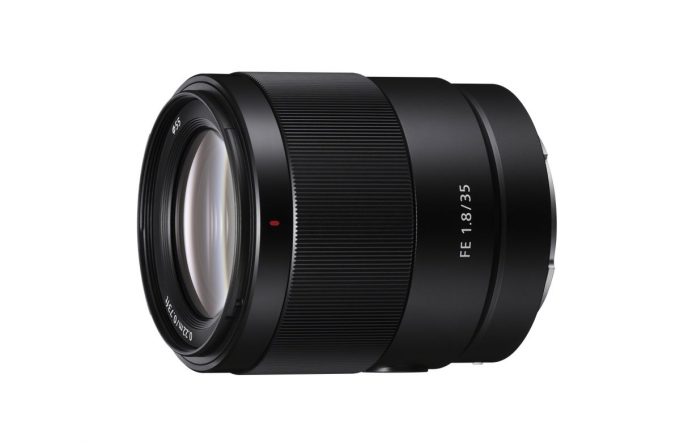 Sony Electronics Boosts Full-frame Lens Line-up with 
Introduction of FE 35mm F1.8 Lightweight Prime
SAN DIEGO —July 9, 2019 —Sony Electronics Inc. today announced the latest addition to its E-mount full-frame lens line-up with the introduction of the FE 35mm F1.8 wide-angle prime lens, model SEL35F18F.
The compact dimensions and lightweight of this full-frame, large-aperture lens provide mobility and convenience for shooting a wide range of subjects, such as everyday snapshots, food photography, landscapes, night scenes and more. The new lens provides outstanding corner-to-corner image quality, while its quiet autofocus and tenacious tracking performance make it a great choice for both stills and movie shooting. Additionally, its compact form makes it an appealing choice for both APS-C body users, offering a 52.5mm equivalent focal length on APS-C cameras.
"Our E-mount lens lineup now includes 34 full-frame models and 52 lenses in total," said Neal Manowitz, deputy president of Imaging Products and Solutions Americas at Sony Electronics. "The new 35mm prime combines outstanding corner-to-corner sharpness with a compact design, making it an ideal choice for a wide range of shooters. Sony will continue to develop and expand its imaging lineup, giving creators more options than ever before to realize their vision."
 Product Highlights
High-resolution and large-aperture, full-frame performance in compact and lightweight lens
Large F1.8 maximum aperture, weighing in at just 280 grams and measuring 65.6 mm (diameter) by 73.0mm (length); this new lens sets a new standard for portability

Advanced optical construction, including an aspherical element to suppress aberration and deliver high resolution throughout the entire image frame; 9-blade circular aperture enhances beautiful bokeh

Minimum focus distance of 0.22m and maximum magnification of 0.24x offer easy access to the world of close-up photography
Versatile control and handling for a wide range of imaging needs
Conveniently placed, customizable focus hold button and a focus mode switch for instantaneous switching between auto and manual focus

 Linear Response Manual Focus for fine, responsive manual focus control

Dust- and moisture-resistant design add to the versatility and reliability of this new lens and invoke a feeling of confidence in the user
Quiet AF with excellent tracking for movies as well as stills
Fast, precise and quiet linear-motor AF drive system for both stills and continuous focus control
Pricing and Availability
The FE 35mm F1.8 will ship in August 2019 for approximately $750 US and $800 CA and will be sold at a variety of Sony's authorized dealers throughout North America.